What kind of dash camera does the average driver need? It's tough to say. Because we're all individuals, we're all driving different kinds of vehicles under different circumstances. And many of us have different expectations from what we might want a dash camera to do. That can make picking a dash camera a little more complex, but a lot more rewarding.
Z-Edge Z3D Dual Lens Dash Cam
The Z-Edge Z3D Dual Lens Dash Camera doesn't have a very descriptive name. But it doesn't take too long to figure out exactly what this thing can offer. For starters, this is basically a two camera system, setup in order to help you obtain a perfect view of nearly every area around your vehicle. That includes both a front and a back camera, so you don't have any conspicuous blind spots.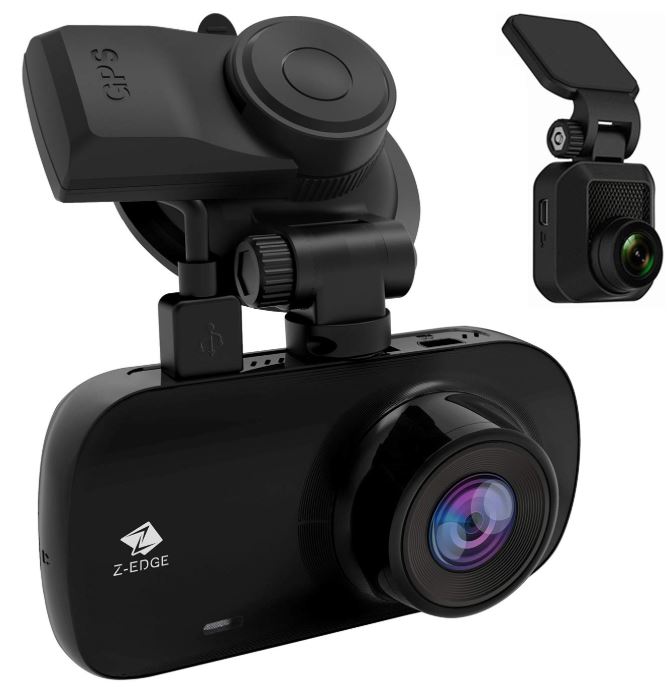 Looking towards its night vision features, you'll find that the Z3D does make use of some high tech stuff. However, the standards have been raised so high on night vison camera that it's not totally obvious how the Z3D stacks up compared to similar cameras. But for the average driver, this camera will perform above and beyond typical expectations.
When you look at almost any dash camera made in the past ten years, you'll find a couple of things in common. Almost all of them will have some kind of parking mode, for instance. And those essentials are onboard the Z3D as well. They've even taken the time to help distinguish themselves by making their own footprint inside those more common feature sets. But how well does the Z-Edge Z3D perform in the real world?
Design & Layout
For starters, the Z3D's primary camera is about 3.8 x 2 x 1.3 inches. The rear camera shares very similar dimensions, except it's about half as wide because it doesn't need to host a display on its backside. That smaller design is supposed to be able to fit virtually anywhere near the rear of your vehicle while being minimally intrusive. Compared to similar cameras, this one is a little bit smaller than average. Probably because there's so little emphasis on video reviewing features.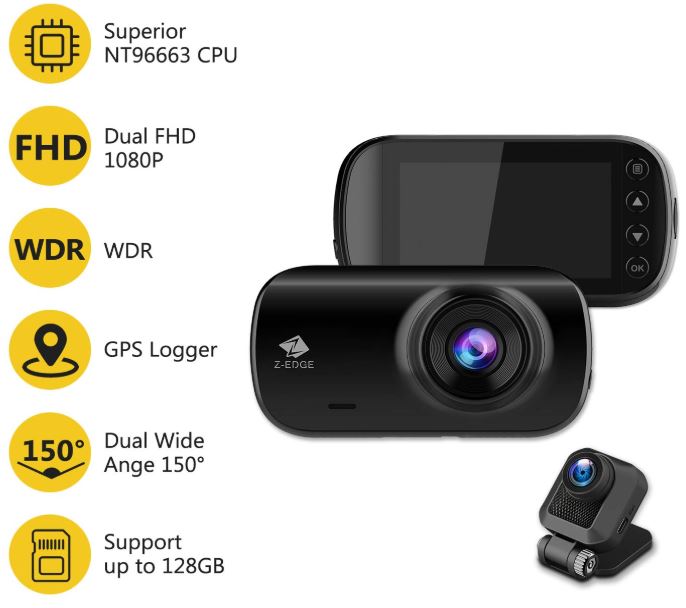 For the most part, the setup process is basically as simple as running a USB cable through your vehicle, and then taking the time to clip the cable discreetly out of the way. Actually installing the primary camera is also pretty straightforward and simple. It comes with a suction mount as well as a screw-in attachment. Depending on the kind of installation you're looking for, you've got options.
The built-in battery isn't intended to be operational for long without power. So you need to run a hard-wired connection if you really want to setup something resembling continuous recording. But that's a pretty typical limitation for a dual lens dash camera like the Z3D. For people who are willing to install a camera in their car to begin with, it's safe to say this is one of the simpler installations out there.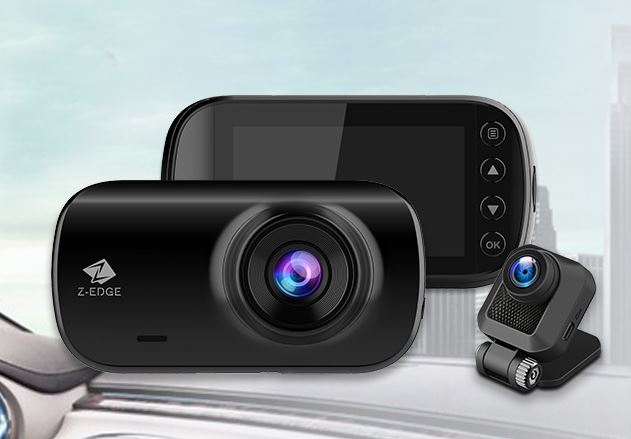 Video Capacity
Because it makes use of two cameras, the Z-Edge is a dual recording design. That way, you're never at the risk of missing a license plate, even if it's behind you. The Dual 150-degree wide angle view of both the rear and front lens allows you to see a wide view of the road. Between them, you have a 350-degree view that allows you to see virtually every area of space around your vehicle.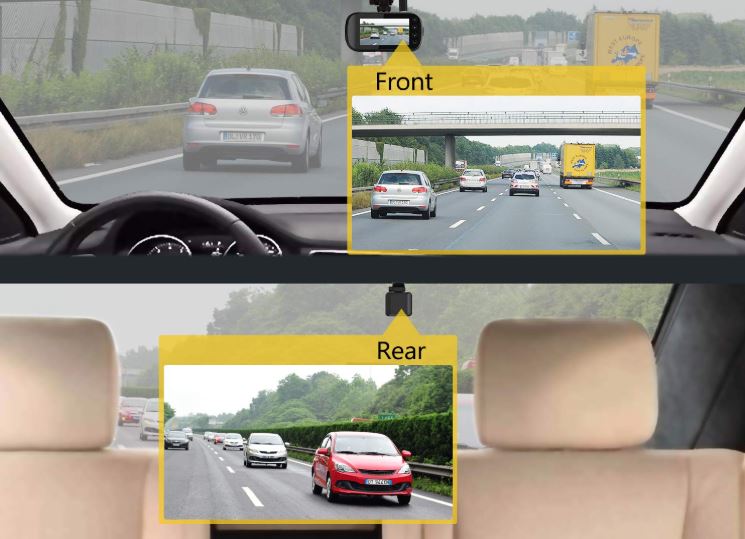 Of course, it takes more to capture plates than a view viewing angle. You need to be able to get real detail. Notably, the rear and the front cameras both also shoot in full 1080p. That provides all the clarity that's necessary to be able to make out license plates and other small details. Both the front and rear lens captures F/2.0,150°. And they're both made to record at 30 frames per second. That's a tad above the smoothness of broadcast TV or most movies.
However, it doesn't matter how good the camera is in these areas if it can't perform well at night. So how well does it do when the lights go down?
Night Vision & Thermal Protection
The night vision is actually close to impressive, for a couple of reasons. One being this unit makes great use of wide dynamic range. Using WDR allows for the camera to do a better job actively compensating for light/dark spots in its vision. It also balances exposure. So having an imaging processor combine with a six-layer glass lens also helps to ensure details can get picked up.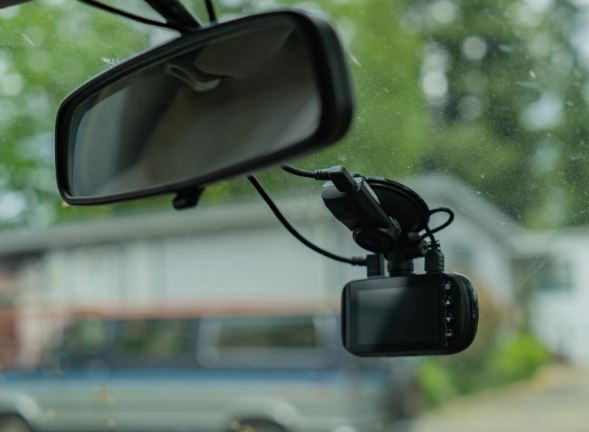 The super night vision allows both the rear and front cameras to make use of enhanced vision. That cuts right through the darkness, and even does a good job of improving visibility through environmental effects like rain. And again, this unit makes great use of wide dynamic range. Using WDR allows for the camera to do a better job actively compensating for light/dark spots in its vision. It balances exposure. Having an imaging processor combine with a six-layer glass lens also helps to ensure details can get picked up.
Internally, a high performance NTK96663 CPU allows for lower power consumption without compromising the quality of the video compression or image processing. If you remove the rear camera, then you can record in 1440p, which is sometimes called quad-HD. You also keep 30fps while going up to that higher resolution, which is pretty impressive.
The fact you're able to push 1440p also is quite revealing as to the quality of the lens. But the processor was given a low-energy, high efficiency design, which isn't suitable for operating 1440p while the rear lens is also being used.
Added Features & Modes
The GPS function can be pretty useful for any number of reasons. For starters, the GPS navigation lets you also record the location of your vehicle, along with its route and speed. The onboard GPS can work to log the location of your driving, which can then be accessed and displayed on a Google Maps interface. It means the GPS logs and driving locations are also compatible on both Windows and Mac operating systems.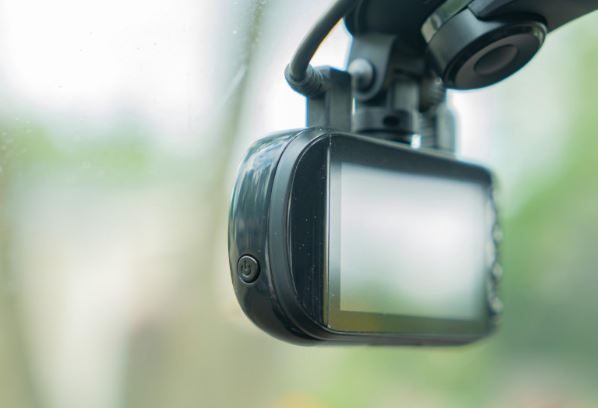 The Z3D also offers a number of recording modes, most of which have become somewhat standard by now. For instance, it has loop recording. So if your SD card runs out of space, it will automatically start overwriting the oldest footage in storage. Since the size of the SD card is really up to you, how much you'll have to deal with loop recording also depends on your selection.
Like many similar cameras, there's a G-sensor that can be used to look for vibrations in the vehicle. That way, if your car gets scraped, bumped, or otherwise perturbed, you're going to be able to know about it. And you can make some pretty detailed adjustments to that g-sensor. Don't want the sensor to go off just because your car got nudged? You can tone down the sensitivity a tad. Want the sensor to be as vigilant as possible? You can head in that direction as well.
And of course, there's a general parking mode. That made allows for 27/7 surveillance around an area, provided that you use a hardwire kit or make use of an external battery. The parking made is basically a motion detection sensor that's also looped in with the G-sensor, allowing you to keep constant awareness of your vehicle at all times. Though these kind of things aren't terribly novel, it's nice to have them accounted for.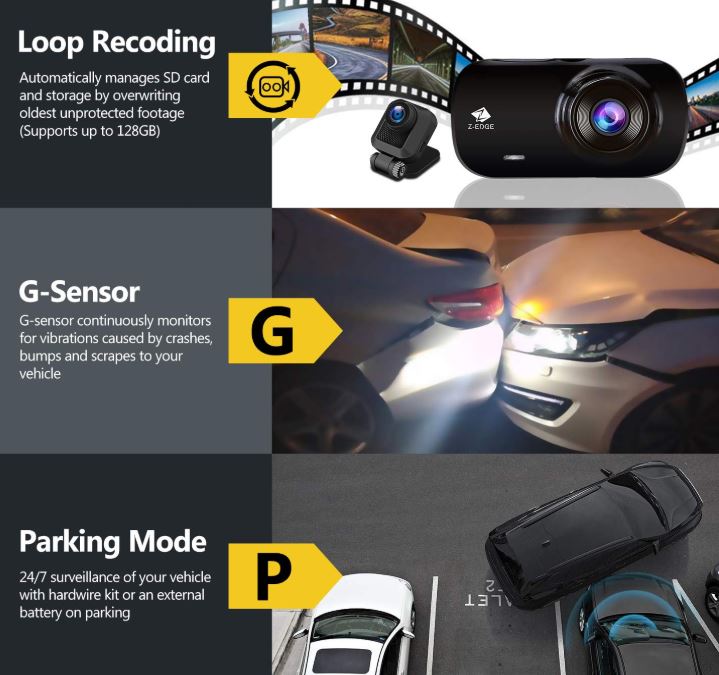 Other Considerations
Z-Edge includes a dual port adapter, so you have power under all circumstances. It also includes an elongated 26ft USB cable, which makes connecting the rear and front cameras quite simple to do. The 26ft cable makes this camera a lot more approachable for larger vehicles as well. And even if you want the cable to take a terribly indirect route to its destination, in the interests of minimizing its intrusiveness inside your vehicle, the extra length allows for that.
The Z3D also includes a dual car charger, two micro USB charging cables, one mini USB cable for the rear camera, six cable clips, car mount with a built-in GPS, rear/front cameras, a user guide, and an 18-month warranty. Basically, that's all of the things you need to get started with the equipment, and to keep it going for a while.
The Z3D is capable of supporting up to 128GB SD cards. But you'll want to note, there's no internal storage inside this device, and they've not included an SD card. So you're going to need to get your hands an an SD card before you can get started.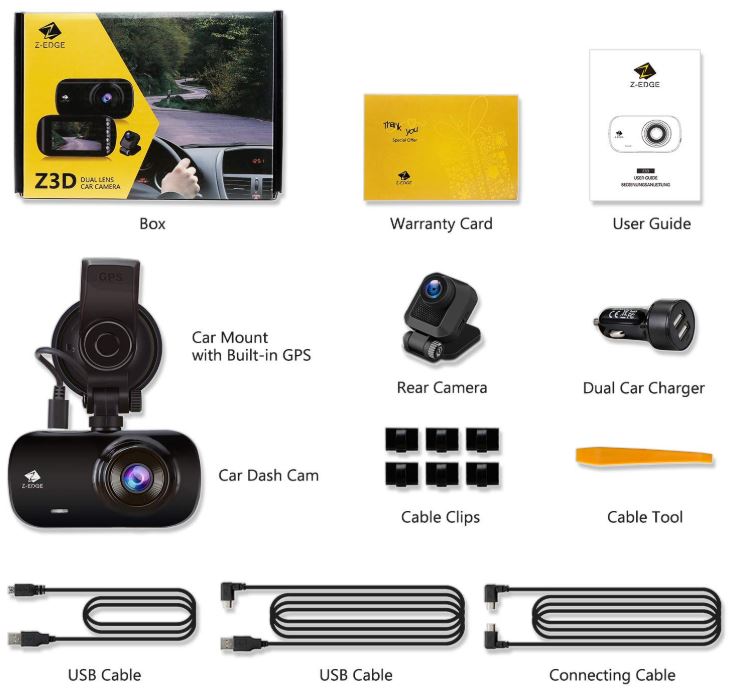 Who Should Choose Z-Edge Z3D Dual Lens Dash Cam?
If it wasn't clear already, the Z-Edge Z3D has a lot of cool things working in its favor. For starters, it's got a dual FHD design, allowing you to see both forwards and backwards in clear 1080p. And it takes 1080p a little further than other dash cameras because they've included support for wide dynamic range. Anytime you're shooting in darker or brighter conditions, that can really help. Even with a neutral overcast, you end up with more vivid coloration and contrast.
The dual wide angle lens allows you to see virtually every area around your vehicle. Though it doesn't let you see inside the interior of the vehicle, that's just not what this camera is aiming to do. You do end up with a complete picture of basically all of the space around your vehicle, and that seems to be the goal here. The Z3D also includes a couple of somewhat standard, but also somewhat adjustable recording modes.
If you wanted a camera that had a super capacitor for continuous recording, you'd need to spend a little more for the upgraded version. But for what it is, the Z3D Dual Lens Dash Camera is a highly cost effective device. It picks up enough premium-level features to set itself apart from intro-level cameras, but it doesn't have the kind of bloat you'll find as you approach the $200 range.