You'll find absolutely no shortage of spy cameras on the market right now. But like you'd probably expect, some spy cameras are much better than others. It's not just that there are bad spy cameras out there, but different devices are made for different circumstances. Not everyone will want to use the same sort of spy camera because not everyone is shooting from the same position.
Zetta ZN62 Intelligent Security Camera
Oddly enough, many of Zetta's bestselling modules are just accessories which can be added-on to security cameras. The ZN62 is a little bit different. Because the Zetta ZN62 is pretty close to an all-in-one spy camera. It combines the power of several different types of spy-camera modules into one design, and then wraps them around some so-called intelligent features.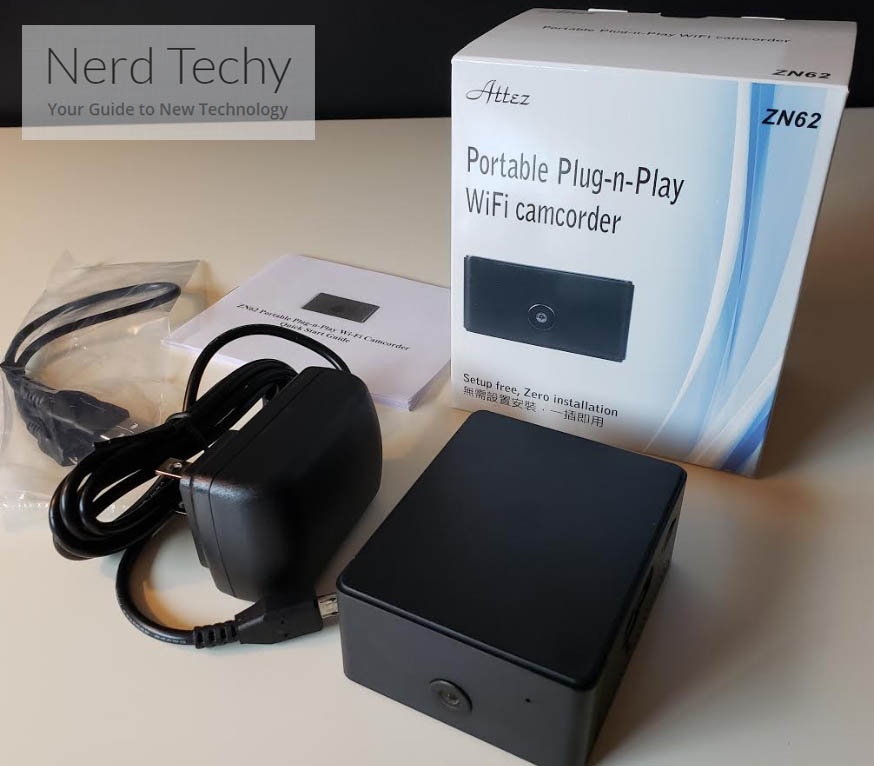 Claims of intelligence refers to a number of AI-driven features which help you fine-tune the performance of the camera to better suit your unique recording circumstances. For instance, the ZN62 is motion activated. That's pretty common, sure. But the ZN62 lets you do a number of things to hone the motion sensor to only capture the sorts of motion you want to capture. Like discriminating between humanoid movement and the movement of pets, or the motion of some plants caught in the breeze of an A/C unit.
Just like the Zetta ZIR32, the ZN62 goes further than providing motion sensors alone. Both in a literal and figurative sense, because it also has some reasonably formidable sound activation features. Those allow you to start recording when audio is detected. But again, whether or not these sorts of features will really work for you depends a lot on your unique circumstances.
Design & Layout
The ZN62 is small enough to be ignored even when placed fairly out in the open, like among a stack of books. Because the chassis is wonderfully compact and wonderfully discreet, measuring about 2.9 x 2.3 x 1.1 inches. That's pretty much a quarter of the size of a smartphone, though slightly thicker. Apart from the power button and the SD card slot, it's actually somewhat difficult to identify what this device is, even when you're holding it in your hands.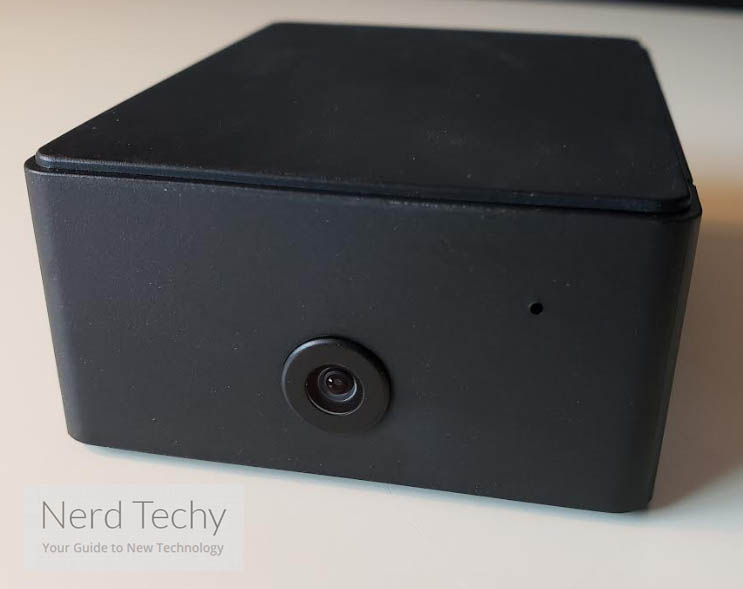 Because of its size, placement shouldn't be an issue. Even for more complicated and applied installations. And the lightweight nature of this camera makes it just as easy to hide. It weighs only 4.1 ounces, even once you've got batteries and storage cards stuffed inside. With respect to setup, installation is pretty much plug and play. You won't need to start downloading special drivers or otherwise preparing yourself to use the ZN62. That makes it pretty easy to setup and get started.
Recording Features
It's quite common for cameras like the ZN62 to be able to provide users with alerts when the camera is triggered. The ZN62 takes things slightly further by allowing some greater depth to its range of customization options. For instance, you can get push notification alerts sent to your smartphone or one of your own mobile devices, and control those alerts under highly specific triggers.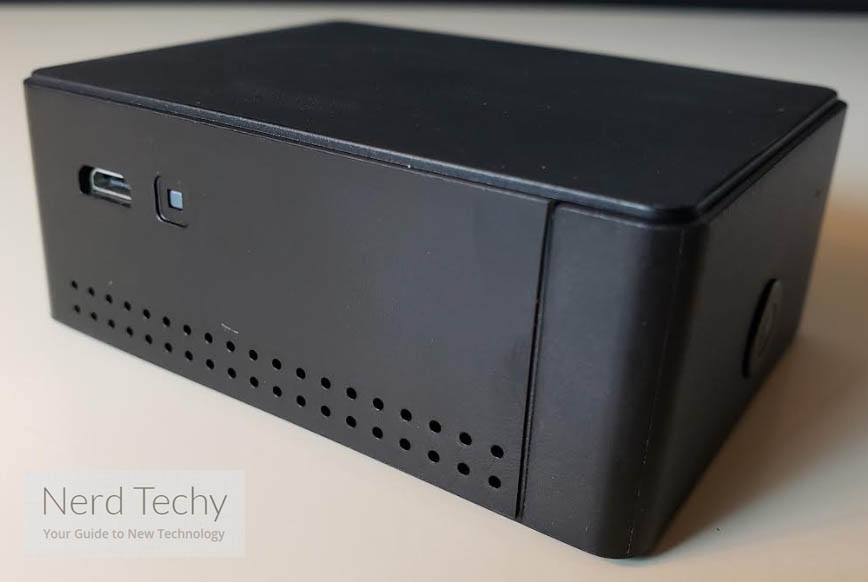 The most obvious trigger is a motion trigger, which is possible with the ZN62 making use of a PIR motion sensor. Having a motion sensor is pretty common, but the ZN62 allows you to control that sensor to an uncommon degree. Additionally, the ZN62 is built to have the option of providing notifications for sound activated capture. Did something go bump in the night? The ZN62 can flip on when it hears noises to start capturing whatever it may hear.
Along with its smart-camera features, Zetta also includes a number of more basic features that people just generally expect cameras like this to deliver. For instance, the ZN62 allows for loop recording. It's a feature that overwrites the oldest stuff on your storage card once it fills up. But your options don't stop there. Zetta went further, offering a scheduled recording feature. That feature lets you set a specific time to automatically turn the camera on and off, which can be based around a 24-hour clock.
Storage Options
Speaking of storage, the storage capabilities for this camera are both good and bad. They are good in that the maximum storage option you can select is 64GB, which is really about as large as anyone should want to use for a camera like this. The bad news is no SD card is included. And really, it would've been nice to see the limit stretch out to 128GB cards because those are somewhat common these days.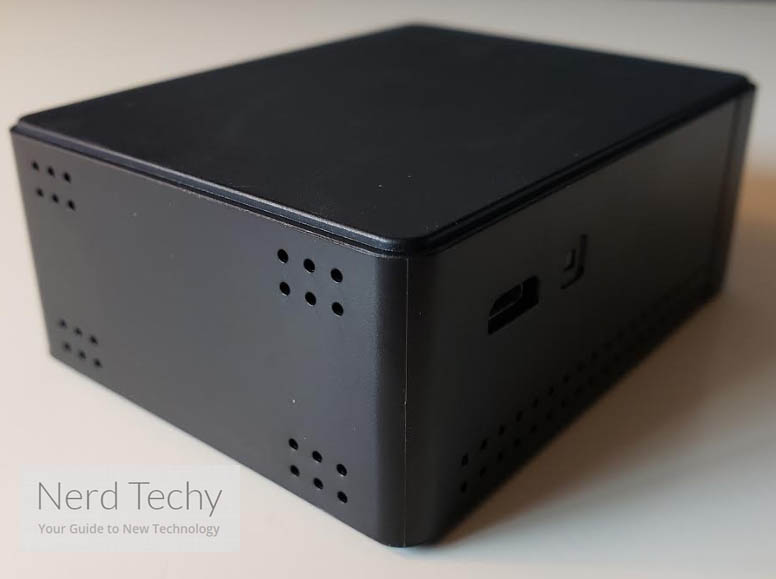 You get about one GB for an hour of video capture. So if you're using a 64GB card, you can expect to get nearly three days of capture before you have to think about the loop recording kicking in. When you're shooting individual photos, you'll find those get saved around 250kb for one file. Which means you can put tens of thousands of photos onto your drive without having an issue with space.
Battery Power
You really wouldn't expect the Zetta ZN62 to have a great battery capacity, simply because it's so small. But it's actually got quite a bit of power to offer. Because the battery is a fairly large 3500mAh lithium-ion cell. That allows you to get a maximum recording time of about 8 hours from a single charge. Assuming a fully charged battery, of course.
To some people, eight hours might not sound like much. But you have to keep in mind, this camera is very good about only flipping on when there's something to be recorded. Provided that you're not trying to create some kind of 24/7 video interface, the 8-hour battery really shouldn't be much of a limitation.
What's slightly more of a limitation is the fact that the battery has a standby time which only runs a couple of weeks. If you use this camera on a regular basis, you will have to micromanage the battery a little bit more than if you're only using it for the occasional capture.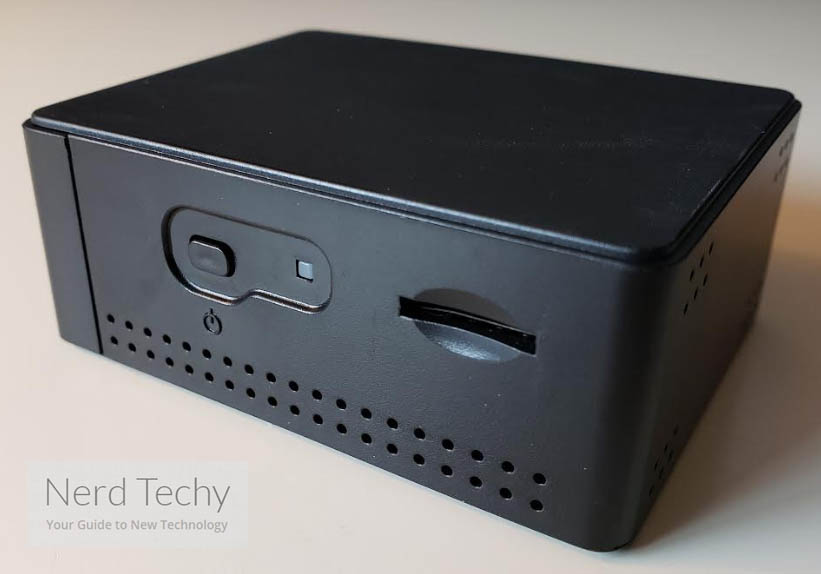 Video Power
Part of what makes the 64GB SD card interface more appropriate for the ZN62 is the fact that the camera records content in a modest 720p resolution. That's enough resolution for most types of spy capture, so it's certainly nothing to complain about. And compared to 1080p, it ensures that you can fit an enormous amount of data on a storage card.
The lens captures an area with a wide viewing angle of about 160°. This is good for getting an entire room inside your capture, but can be a little less optimal for trying to record tight spaces and close-ups of faces.
Zetta actually makes a number of interesting and useful modules that can be attached with their own, and with other types of security cameras. The ZN62 isn't the sort of device that needs a bunch of mods added to it because it already contains so much. And one of the modules the ZN62 already incorporates into its design is Zetta's pretty formidable approach to low-light recording.
It's not hard to do okay-looking night vision. If you're willing to sacrifice clarity, and you're not trying to see what's happening in far-off distances, then night vision isn't too challenging. But if you want to maintain clarity or see what's going on in dark places that are well beyond 30ft, then you really need some more specialized equipment. The ZN62 isn't capable of seeing very far into the darkness, but it is quite capable of delivering clarity in the range it does provide. That range being pretty much average for equipment of this type, stretching around 25ft.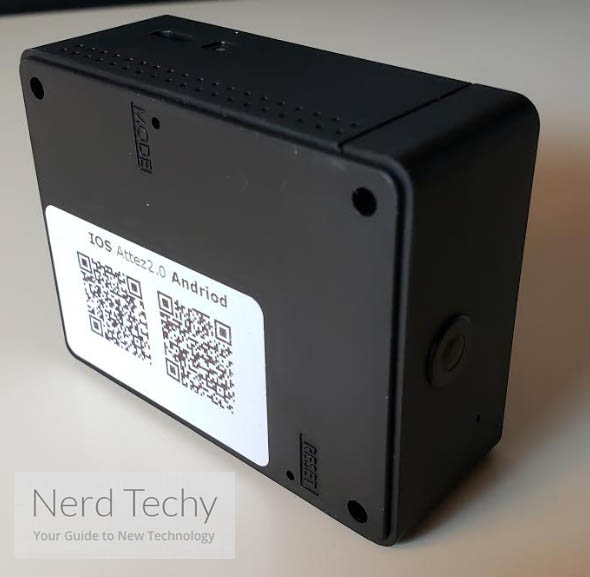 Ease of Use
The ZN62 Intelligent Security Camera is operated with the use of the Attez app, which is free. It's available on both Android and iOS devices, too. Within the app, you can record from your touchscreen, create schedules for recording, configure the sensors to recording different manners, and so forth. Pretty much everything you'd expect to do from this sort of app.
If you don't want to pull data from the app, using a USB cable, you can pull data without having to remove the SD card. The file formats used by this camera are MP4 and JPG files; common formats that are easy to work with.
Other Considerations
As part of its supposedly smart features, the ZN62 allows you to connect the unit alongside an unlimited number of other cameras into a single network. Additionally, Zetta provides no limits to how many people can view the video simultaneously.
The Zetta ZN62 includes the camera, a 5V DC adapter, a short USB 2.0 cable, and quick start guide. Additionally, Zetta includes a one-year warranty with the ZN62.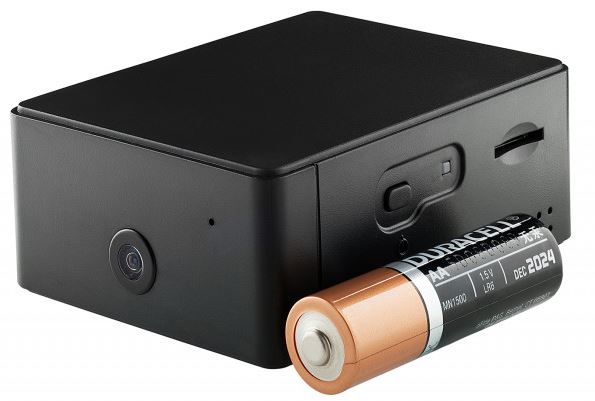 Who Should Choose the Zetta ZN62 Intelligent Security Camera?
As is often the case, the Zetta ZN62 isn't going to be the right choice for everyone. A great portion of its appeal really comes down to the fact it crams a lot of different features into one place. The night vision is pretty formidable. The different recording capture modes are versatile and customizable. And content gets recorded in a pretty clear and crisp fashion, saved in common file formats that are easy to use as you move between different platforms.
The ZN62 does that while maintaining such a small form factor and generally discreet design. It's not tough to shove this camera into tight places. And once it has been installed, it's equally pretty simple to work with and manage your recording because of the onboard wireless connectivity.
There are areas where the ZN62 might be improved. It would've been nice if they had expanded support for larger SD cards. It would be nice to see 5G support as an alternative. But for what it is, the ZN62 is easily one of the most compact, portable, and proficient security cameras of this particular type. Which makes it a good choice for someone who really sees the appeal of being able to customize their motion and sound sensors.