In the world of technology, it's easy to get distracted by gadgets with a lot of flash appeal. The latest game systems, smartphones, and tablets get a huge amount of attention. On the one hand, it's easy to understand why. We use those devices for enjoyment and entertainment. They're inherently exciting, and people want to know they're getting the latest and greatest. On the other hand, technology is about a lot more than just entertainment. It's also about making our lives easier. If you can save time on a daily chore, for instance, you can spend that time doing something you enjoy.
A great example of this is a robot vacuum. With a robot vac, you don't have to actually vacuum your house. You set the vacuum up, then walk away, secure in the knowledge that your floor is clean. Now, if you haven't shopped around in a while, you might be thinking of the original Roomba. It was reasonably powerful, but it didn't always do the best job. Instead of vacuuming the floor in an orderly fashion, it just sort of roamed around randomly. Modern robot vacs, on the other hand, are a lot more capable. We expect them to map out your home, and to clean in a back-and-forth pattern. We also like to see more power, more battery life, and more app capabilities.
With that in mind, we'll be reviewing the 360 Robot Vacuum Cleaner S8. This is a smart, app-controlled robot vac that also has a built-in mopping function. It's designed for smaller to mid-sized homes, depending on the layout. It can traverse large floor transitions, and it's reasonably durable. But those are just a few of the things we need to consider before we render a verdict. We'll need to talk about the app controls, and how they work. We'll need to talk about the battery life, and how the charging process functions. And of course, the physical design is also important to consider. Once we've taken a close look at all of these things, we'll have a grip on what we're dealing with.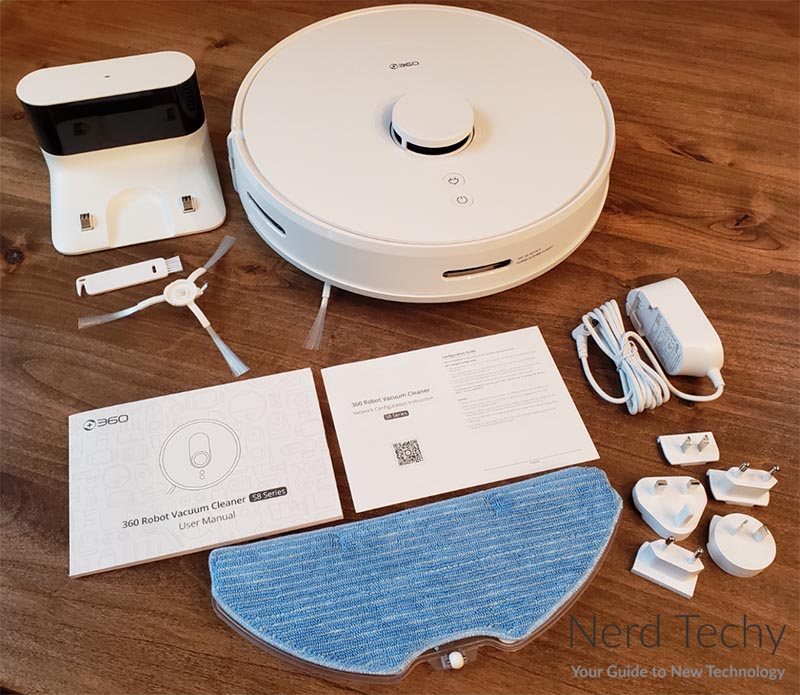 Overall Design
The 360 Robot Vacuum Cleaner S8 has a wide, flat design. At 13.4 inches in diameter, it's the size of a large dinner plate. It has a round profile, and its thickness is 3.7 inches. This is thicker than some ultra-slim robot vacs, but for the most part, it will fit under most furniture. The top half inch or so is actually just the little LiDAR puck on the top. The housing is white, with a clean satin finish. The top panel is separate from the sides, which stick out ever so slightly as a sort of bumper. This isn't strictly necessary, since the vacuum does a good job of avoiding walls and obstacles. But if you accidentally kick it while you're walking, it won't be easily damaged.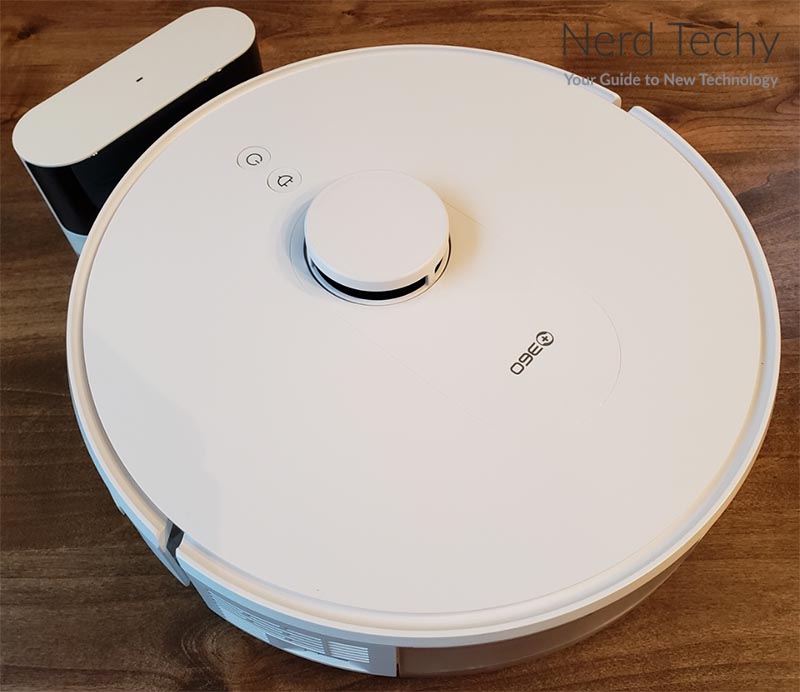 Towards the front of the top panel, there are a pair of physical control buttons. These are slightly recessed, and they click when you press them, so they're easy to operate. The front button has a power icon, and sends the S8 out on a cleaning cycle. The back button has a power plug icon. When pressed, it will return the vacuum back to the charging station.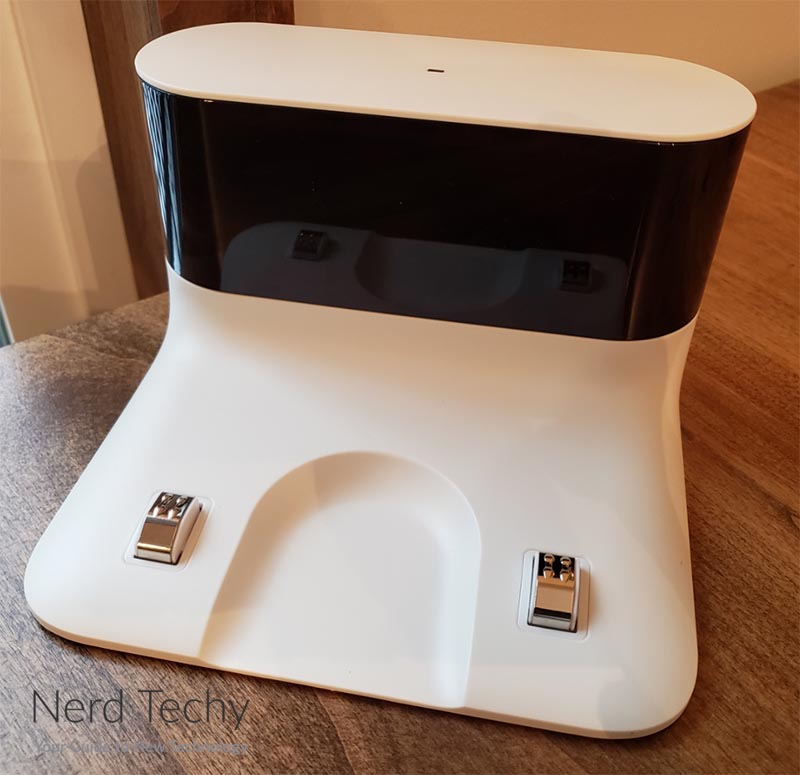 On the bottom of the housing, the main roller brush is just behind the centerline. It has a standard spiral pattern, with long bristles for an effective clean. Behind the roller, all the way at the back, there's a surface to attach a mopping pad. These are simple microfiber pads, which can be washed with your regular laundry. At the front right of the vacuum, there's a single, helicopter-style brush that sweeps out to the side. This doesn't really do anything on carpets. However, it brings in debris from the side when you're on a solid floor. This makes it much easier to clean hardwoods and tiles.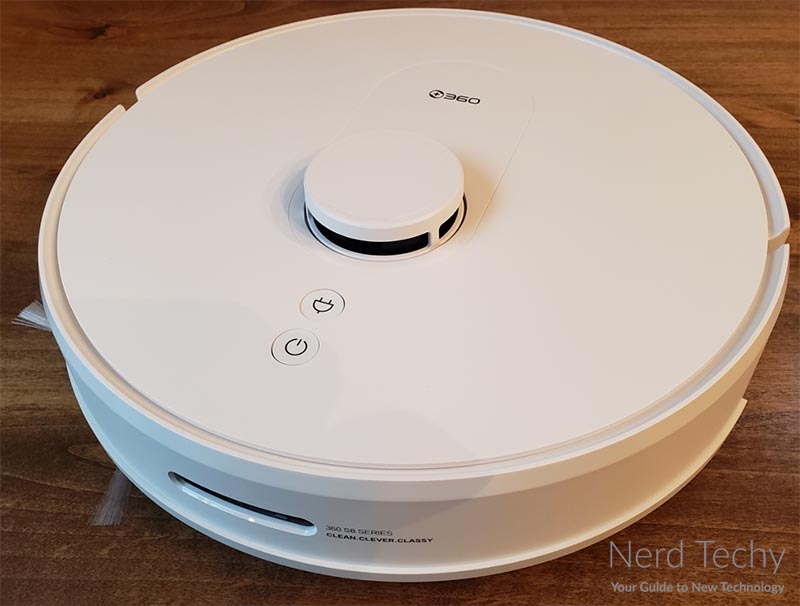 On either side of the main brush, there are two rubber wheels with thick, chunky tread. These are great at crossing transitions, as high as 0.79 inches. That's bigger than ¾ inches, which is the largest transition you'll normally encounter. At the front of the unit, in its own motorized housing, there's a smaller wheel. The motor rotates this wheel for steering purposes. As a result, the S8 can easily pivot in any direction.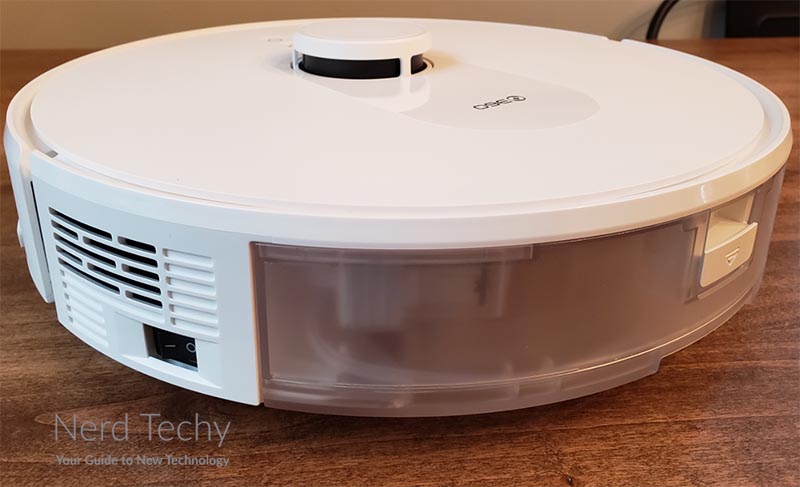 The charging station is fairly small, only slightly taller than the vacuum and not as wide. It sits close to your wall so as not to occupy a lot of space when the vacuum is active. The housing is all plastic, with a white top and bottom, and black sides. It plugs into your wall, you set the S8 on it, and the vacuum charges. After that, the vacuum will always return to the base when it's sent home, or needs a charge.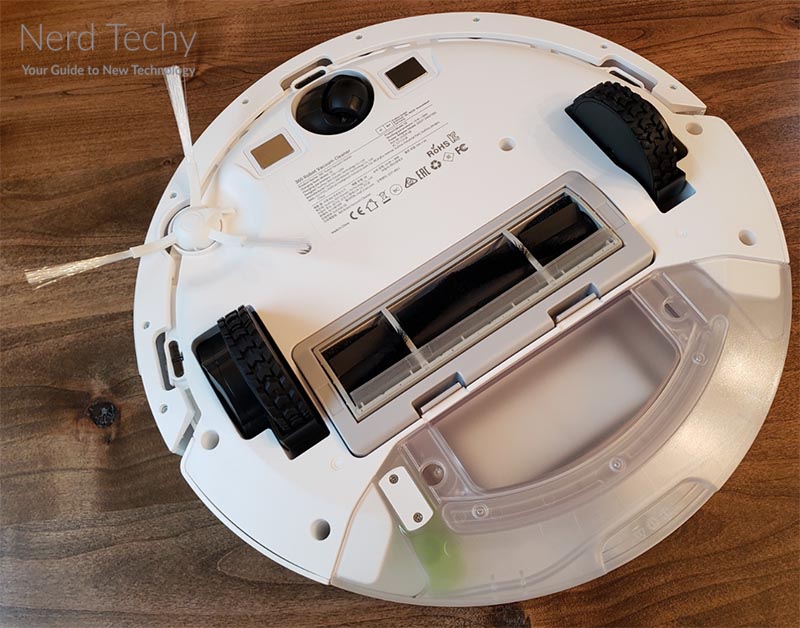 The S8 robot vac is covered by 360's 12-month manufacturer's warranty. In addition, they also offer a 30-day, no-questions-asked return window. You can send it back for any reason, even if you just changed your mind.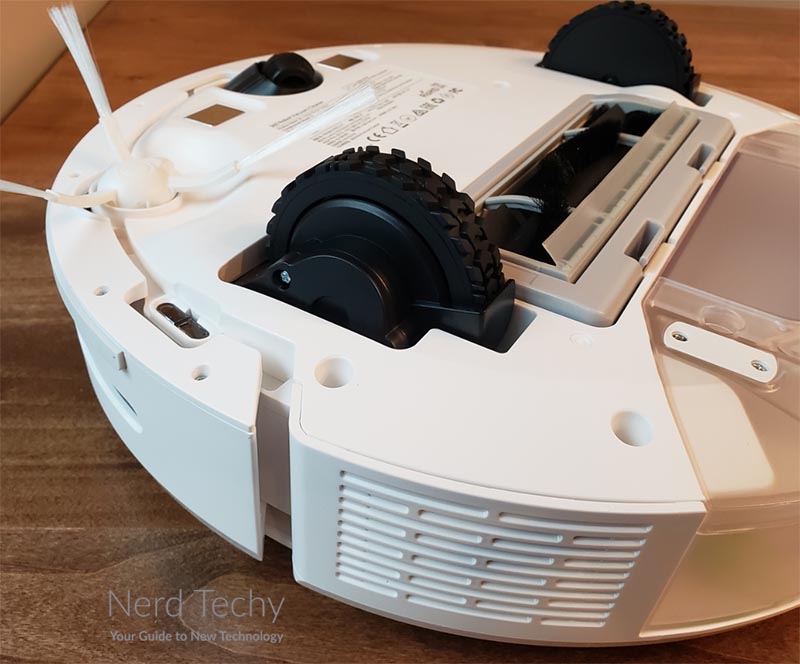 Vacuum Performance
So far, we've been talking about the physical design; now let's talk about what's under the hood. What is the S8 actually capable of? The motor can provide up to 2,700 Pascals (Pa) of suction. That's around average for a modern robot vac, and it's reasonably effective. It can clean up significant messes on wood and low-pile carpets. It's also fine for everyday cleaning on heavier carpets. That said, it doesn't always run at full power. A sensor detects how much resistance the motor is feeling, and adjusts accordingly. There are four suction levels in total, ranging from 600Pa to the maximum. The worse the mess or the thicker the carpet, the higher the motor will run. You can also adjust the power manually via the app.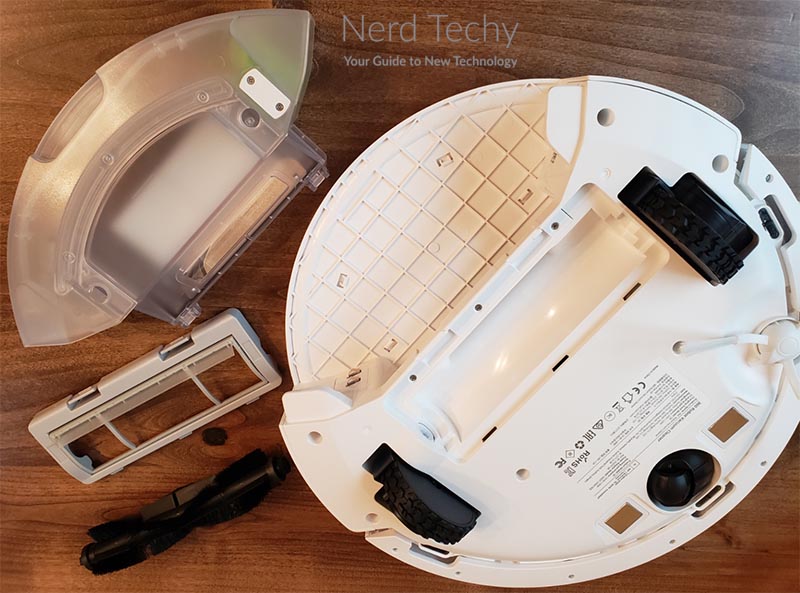 If you need even more power, take a look at the Neabot NoMo Q11. It provides an impressive 4,000Pa of suction, and has a self-emptying dust hopper. On the downside, it's considerably more costly.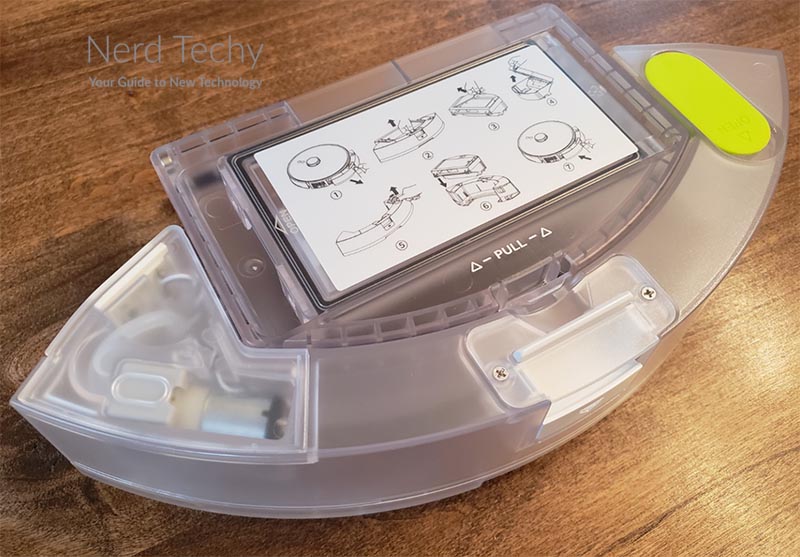 The S8 can run in three different modes depending on what you're cleaning. It can be set to vacuum only, mop only, or vacuum and mop at the same time. The mopping function works reasonably well, but it's more like a wet Swiffer than an actual wet mop. Even so, it's great for everyday dirt and grime that builds up in heavily-trafficked areas.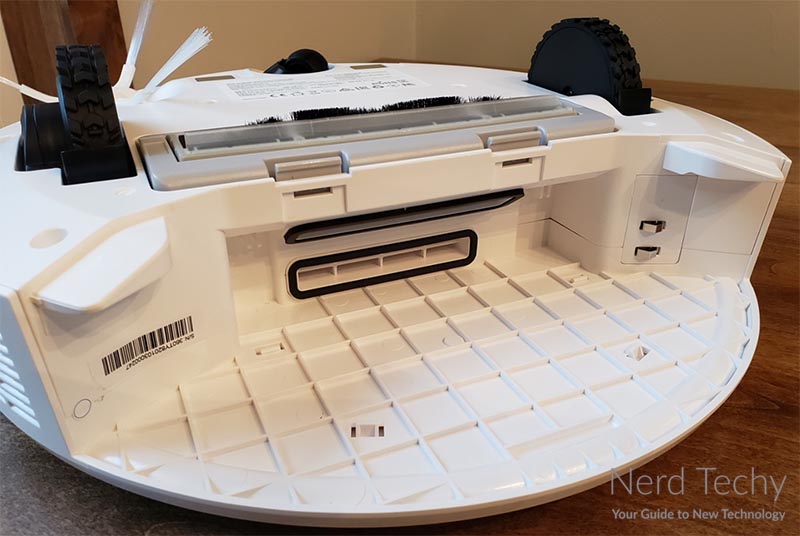 In terms of working time, you can expect to get an average of around 90 minutes of operation. Keep in mind that this is an average. On the lowest power setting, the vacuum will run for a little over two hours. On the highest setting, it won't even last an hour. But assuming you're using the variable speed function, 90 minutes is a pretty good estimate. That's enough to clean around 968 square feet of floor space. When the battery gets to 20%, the S8 will automatically return to base and recharge. The charging cycle takes about 3 ½ hours. After that, the vacuum will automatically resume cleaning where it left off.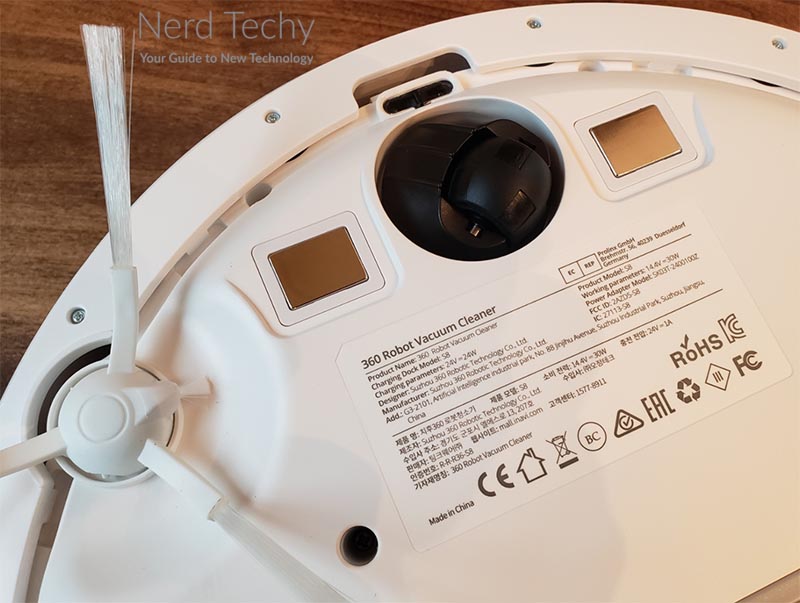 Setup & Everyday Use
The first time you use the S8, you'll notice that it doesn't seem very smart. It just wanders around your house without any apparent goal. Take it easy. The vacuum isn't actually trying to do a good clean on its first cycle. It's busy exploring its environment, and building a map of your house. On all your subsequent cleaning cycles, it will map in an orderly, back-and-forth pattern.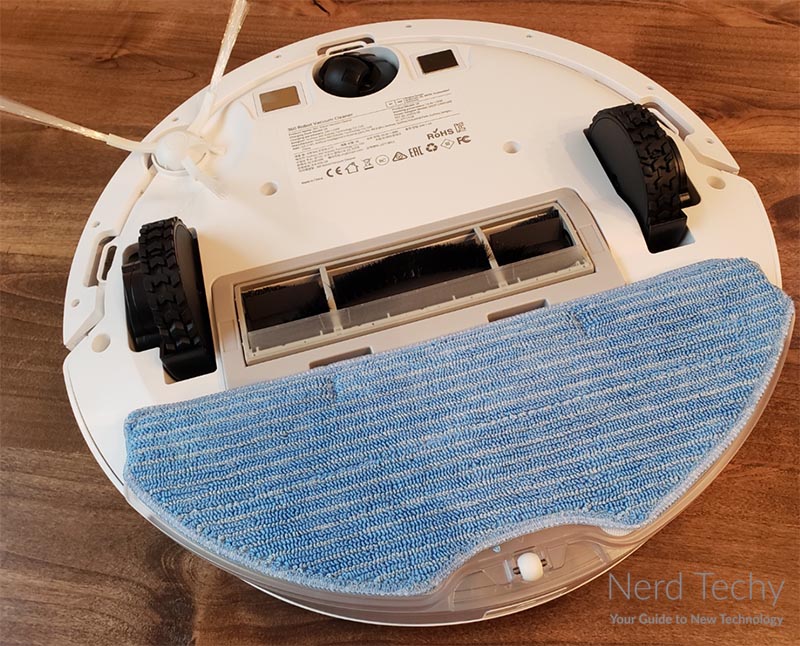 One thing we really liked about this vacuum is that you can save up to five different maps. If your home has multiple stories, you can move the S8 around as needed. Most other robot vacs don't remember this many maps, but the Viomi V3 Max does. It also has a five-hour battery life, but its fatter design makes it hard to get under some furniture.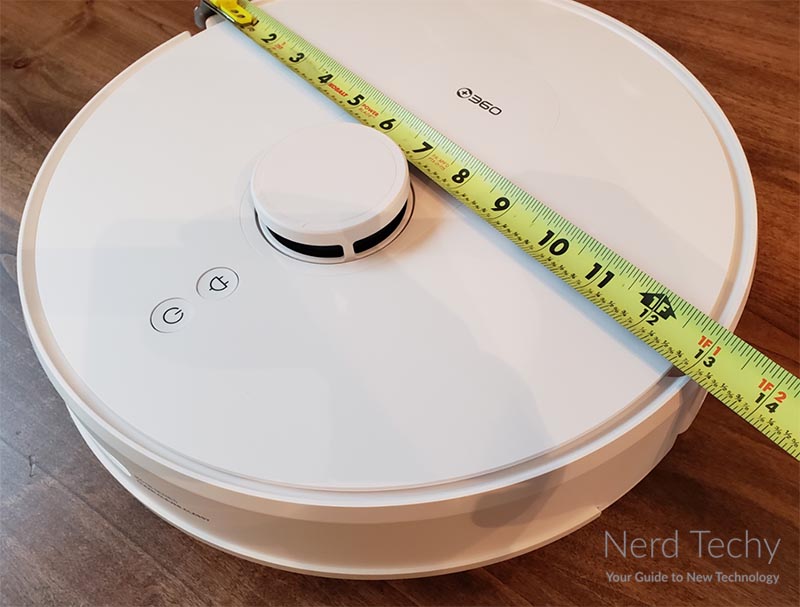 Of course, you'll need 360's smartphone app if you want to change from map to map. It's free to download on Apple and Android devices, and the setup process is intuitive. You can also do a whole lot more than just change your maps. You can also draw dividing lines on the map, to specify specific cleaning areas or no-go zones. There's even a special option to set no mopping zones. This is great if you have area rugs; you'll be able to mop around them, but not on them. As an added bonus, you can even set up the app to work with voice commands. Just say the word, and your floors will be cleaned.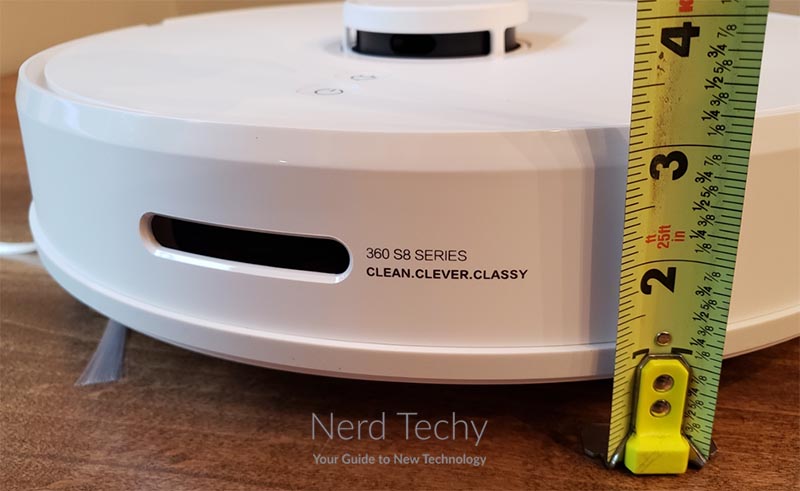 Final Verdict
The 360 Robot Vacuum Cleaner S8 is a solid robot vacuum with a lot of upside. We would have liked to see bigger hoppers and more battery life. But you're getting a reasonably powerful motor in a well-designed housing. The cleaning performance is up to par, and the app controls are easy to use. If you want a robot vacuum that works well right out of the box, you're looking at a good choice.