For LED monitors, 24 to 27" seems to be the sweet spot. You get a ton of screen real estate for very little money, and many monitors offer an incredible bargain.
Unfortunately, a low price doesn't always indicate a good deal. Bargain-minded manufacturers often sacrifice the quality of their hardware in exchange for something that looks good on paper. When you first take a look at the PDS241 and PDS271, the deal seems almost too good to be true. With one of the nicest enclosures we've come across, a high resolution IPS screen, and impressive specifications, it doesn't appear that there is anything to dislike about these monitors. How do they perform in the real world? We went hands-on to find out.
Note: At no extra cost to you, we may earn a commission for purchases using our links. Learn more.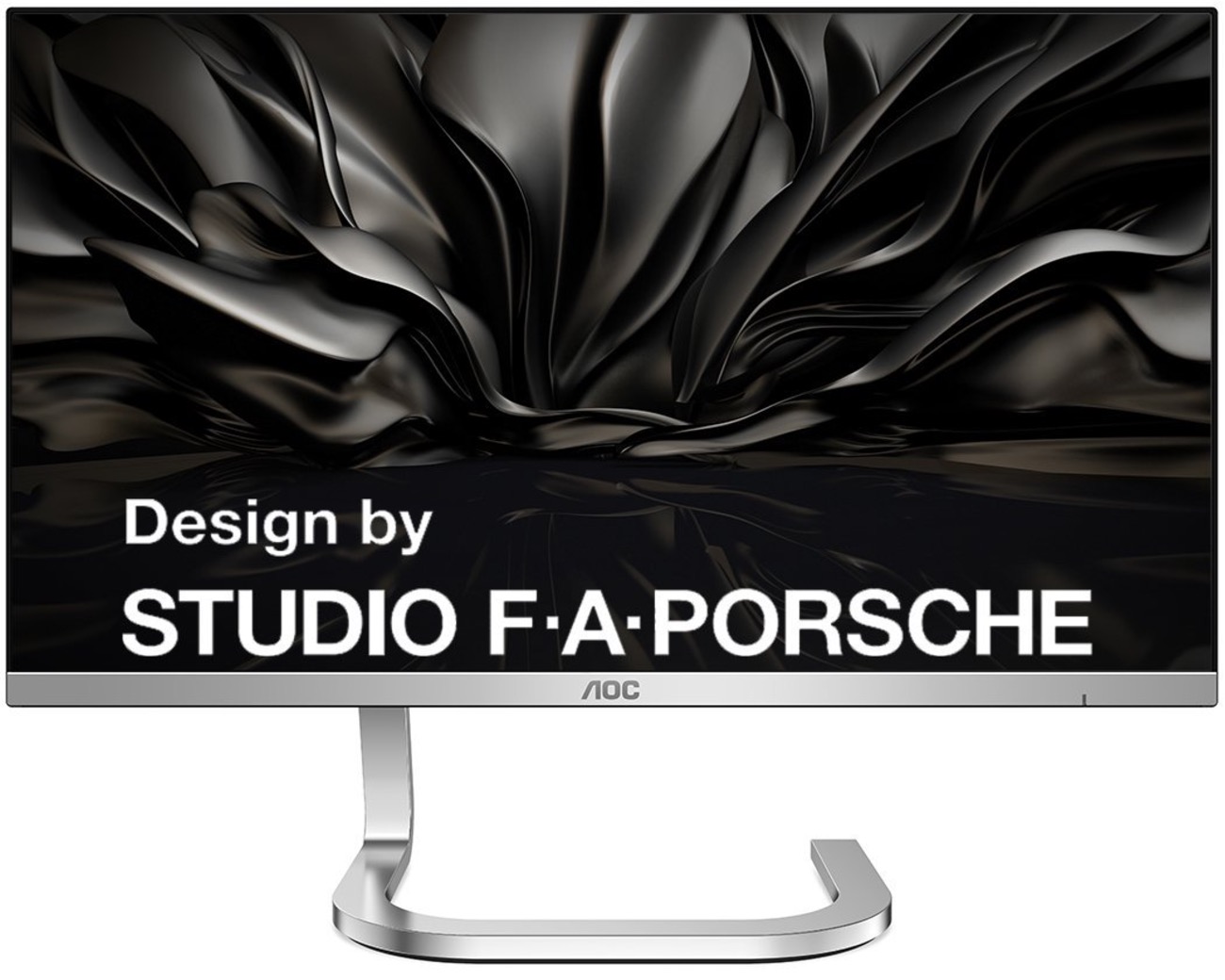 First Look
AOC is a well-known manufacturer that produces wallet-friendly electronics. What separates them from hundreds of other overseas manufacturers is their attention to quality. Their hardware is known to be reliable, and often includes expensive hardware when it counts.
The AOC PDS-series monitors feature frameless enclosures crafted through a partnership with Porsche Design. The end result is something that looks and feels like a premium monitor, but it's priced like one. With a 1080p resolution and built-in video processor, this could be a great choice for movie buffs and gamers alike. There is a 24 inch and 27 inch model available, both of which have identical feature sets.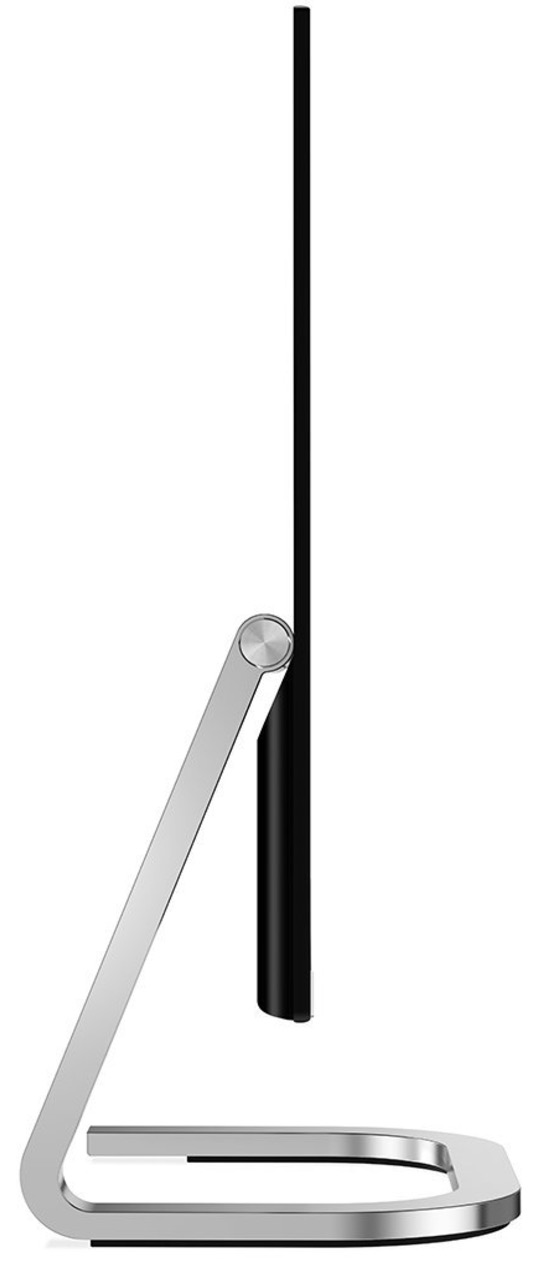 Design
With most electronics, the visual appearance is nothing more than an afterthought. In this case, it's one of the biggest selling points. The first thing that caught our eye was the unique stand. Made from aluminum, a single solid stand sits proudly on your desk and hold the monitor upright with an offset mounting point. The effect is certainly striking, and unlike anything we've encountered before. It almost feels as if it's missing a leg. Had the designers included a more typical looking stand, we're confident that the appearance wouldn't be quite as eye-catching.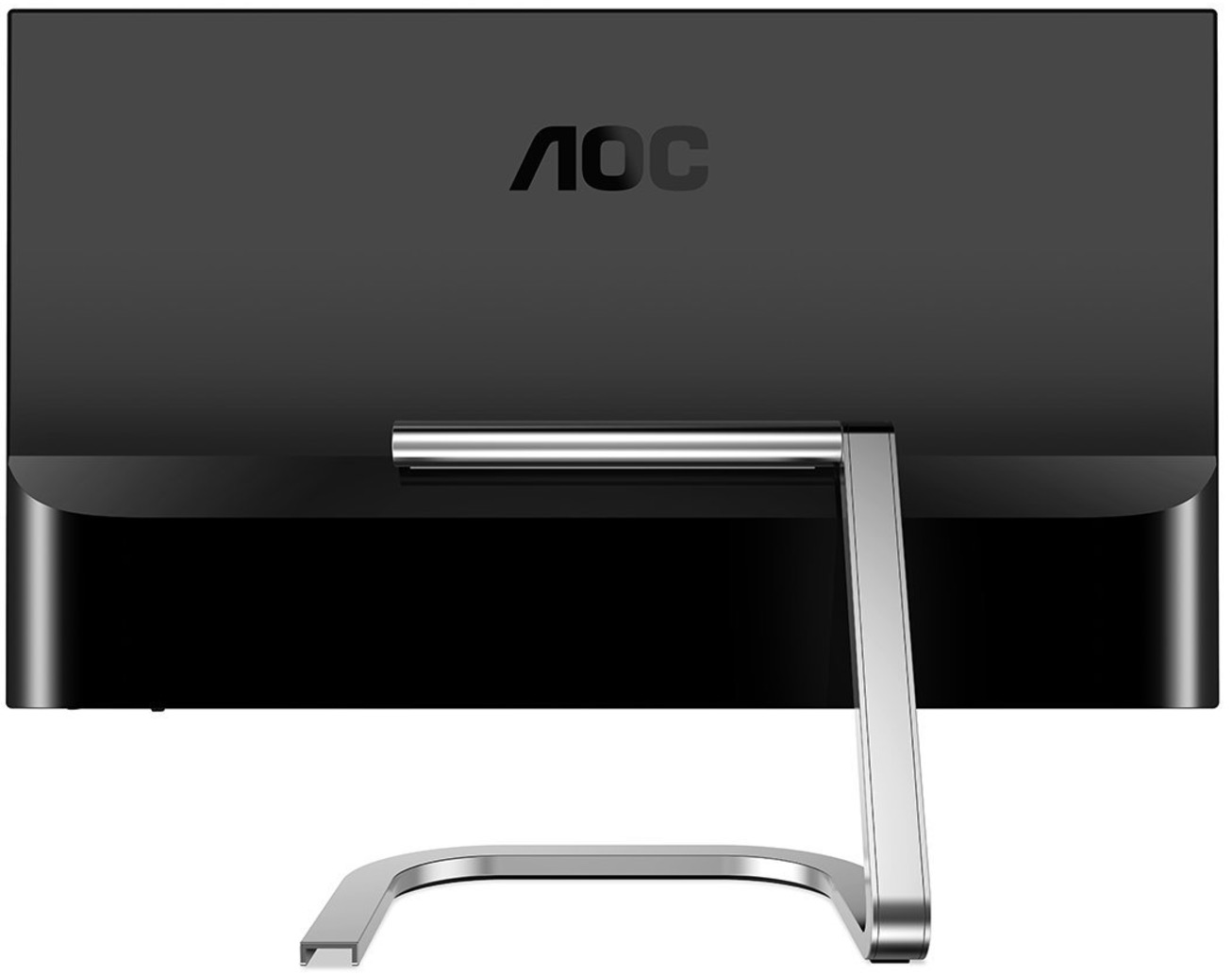 This stand isn't just for good looks, either. It also helps keep your desk neat and tidy. Both the power and the video signal run through cables that have been carefully routed through the stand. You won't see any unsightly cables on your desk, which helps to maintain the modern appearance.
The stand and the monitor are joined together using a single metal band that runs across the bottom of the display. This creates a cohesive look, but doesn't take away from the rest of the screen. What's important is that these elements are appealing, but don't take away from what's important: the screen itself.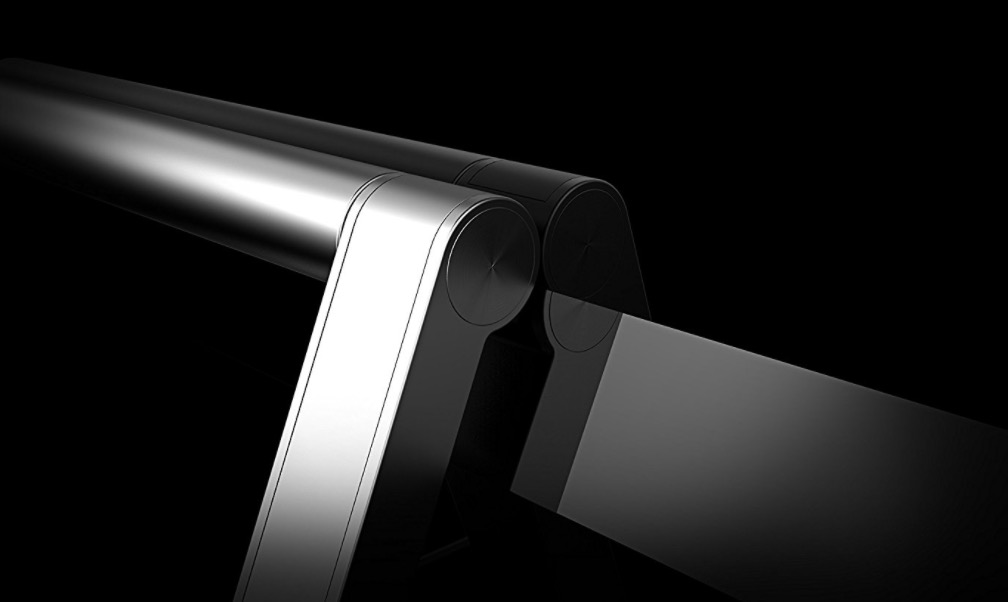 In this department, the LED panel stands on it's own. There is not even a millimeter of bezel on the top or the sizes. Just edge to edge image, which can speak for itself.
Turning the monitor around, you do get a little taste of what Porsche design has to offer. The stand is mounted to the back of the panel with an aluminum roller that has a very Apple-esque feel to it. The panel itself is almost impossibly thin, measuring a measly 5.4 millimeters.
If you place this monitor against the wall, you're going to miss out on the attractive design. But if you have it on a desk where your co-workers can see it, you're bound to get a few questions about it.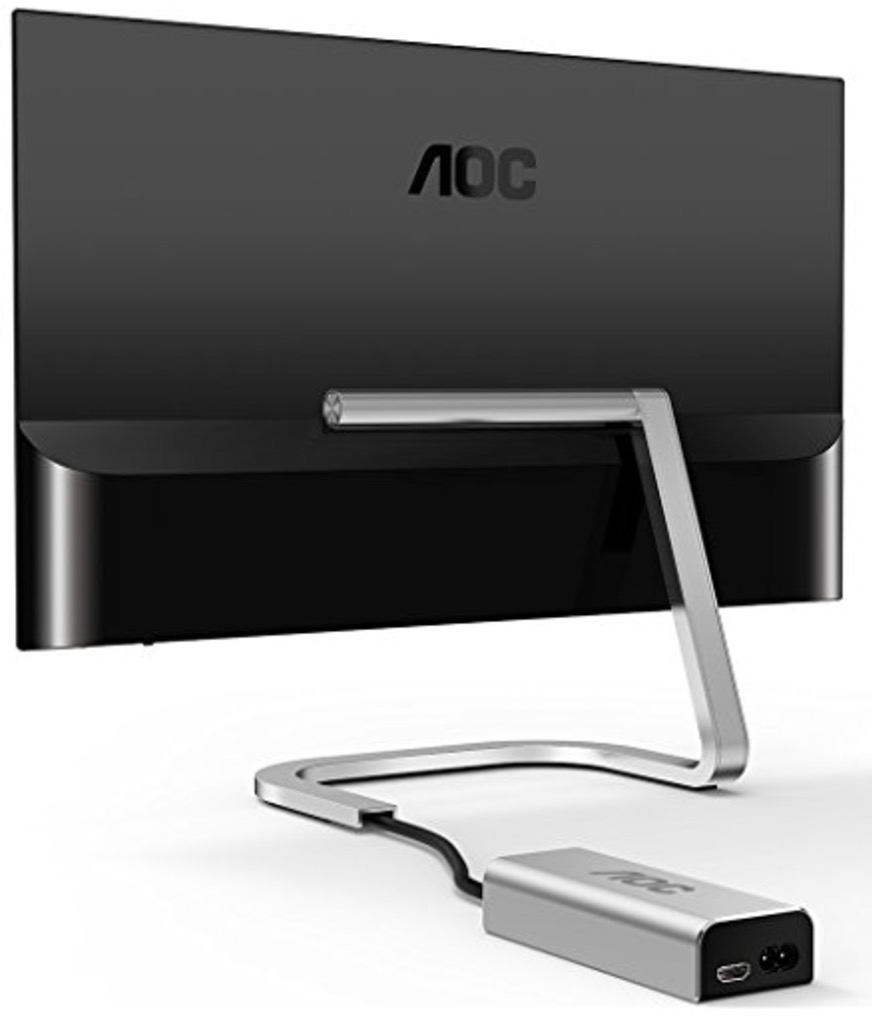 Video Quality
This isn't just a cheap monitor in a fancy dress. AOC included hardware that backs up it's professional look. Behind the glass-face sits an IPS LED panel. IPS is one of the top technologies available, and is heavily used in professional settings.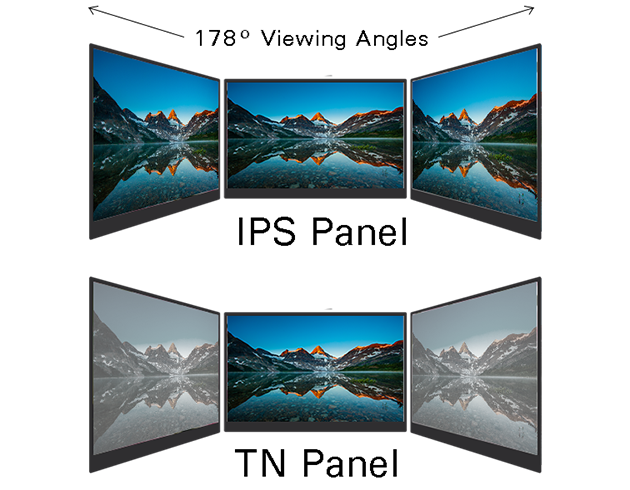 How does it look? That depends on your expectations. If you were to sit it next to an OLED display, the colors would feel a little faded and lack in vibrancy. If you sat it next to a TN panel, it would appear to be much more evenly lit and natural.
IPS panels don't look that impressive in a store. But it's the one that you want. IPS supports 8-bit color, and is known for being the most accurate technology on the market. The colors aren't vivid and eye-catching, but they're natural and accurate. Just ask any serious photographer or graphic designer: IPS is the way to go. What you see is a true-to-life depiction of the image you're looking at. Whether you're gaming, watching a movie, or just browsing the web, this is some of the best-looking video you'll come across.
The PDS-series monitors excel in more than just color. You get a full viewing angle. Unlike other technologies, which appear washed out when viewed from the side, IPS is rich and full in any direction. The 178-degree viewing angle is best in class, and useful to have if multiple people are using the same screen.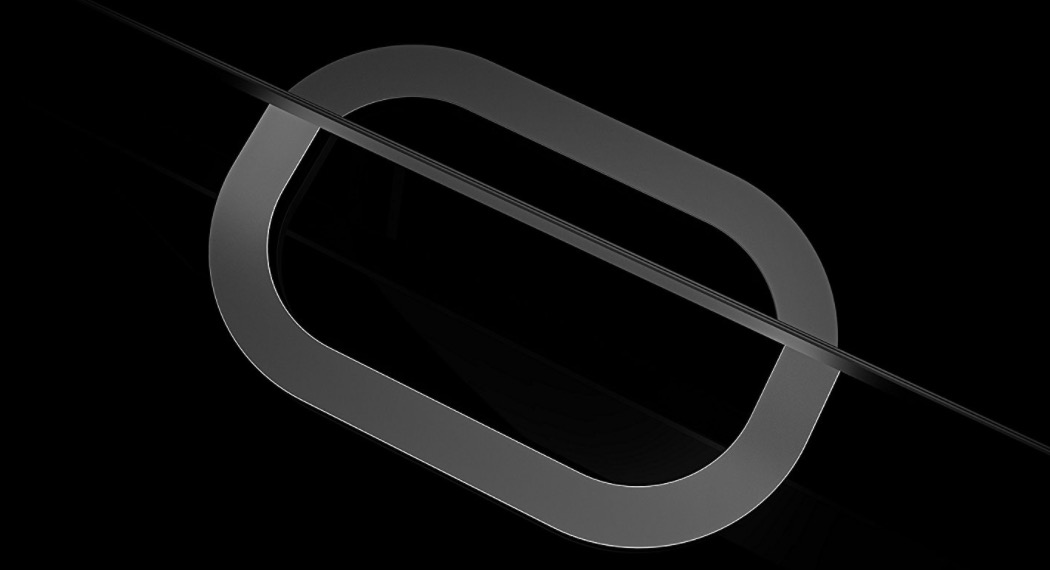 Video Processing
Not everyone is going to like the way the panel looks as is. To make these monitors more universally appealing, AOC added a video processor that can change the look. You can manually enable filters like SuperColor to get something more like an OLED panel. Super color increases the vibrancy and intensity of video, creating a rich visual experience.
There are also settings available for health reasons. Some studies have found a correlation between exposure to blue light and poor sleeping patterns. In LowBlue mode, blue light is reduced. For those of you who work late at night, this feature could help you get to sleep more easily.
Build Quality
The quality of material used is excellent. The monitor is made from an aluminum alloy that can hold up to much more than any plastic bezel ever could. Thanks to the simple, clean lines used in the design, accurate assembly is important. We couldn't find even a single component that was out. The place where the glass meets the bezel is perfectly aligned, and you can tell that some effort went into the assembly.
The glass itself is fairly high end. It's got a grease-resistant coating that prevents finger prints from showing up. When you've got a shiny design like this, smudges can really stand out. For this reason, we're glad to see this material used.
That being said, this monitor isn't necessarily more durable than others. Yes, the materials are tough. But it's thin. If you don't pick it up correctly or use care when configuring it, you run the risk of cracking the glass. With our model, we had no trouble getting it up and running. But it is important that you take time, and don't let any bumps or scrapes damage the large glass face.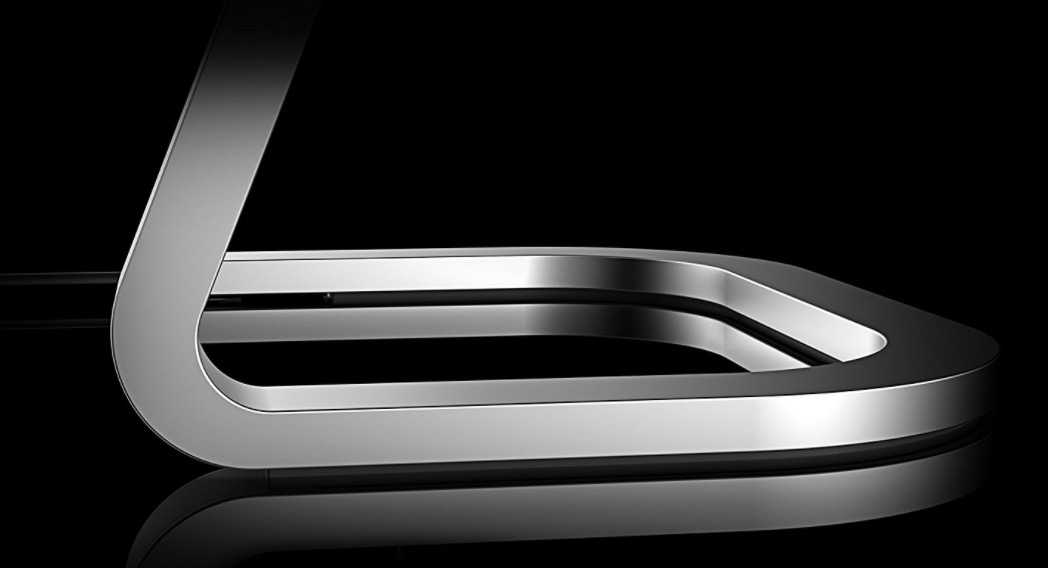 Value
AOC isn't the first tech company to partner with Porsche Design. When the first few products hit store shelves, the visual appeal resulted in a pretty steep price hike. This isn't the case with this monitor. Doing a cursory search for monitors that offer the same core features (size, panel technology, video processing, and resolution) we found that most options were comparable in price.
Does that mean that you won't find a cheaper alternative? No. If you don't care about the look, the edge to edge display, or the video filtering, you can find a better bargain. But if all of these features are important to you, then the design comes (essentially) free of charge.
Disadvantages
The main downside to this monitor is the contrast. Although they advertise a stunning 50 million to 1 contrast ratio, it's important to understand that they're talking about dynamic contrast. The real-world contrast is much lower than that. Granted, this is to be expected with IPS displays. But if you were looking for an accurate monitor with high contrast, don't let the specifications fool you.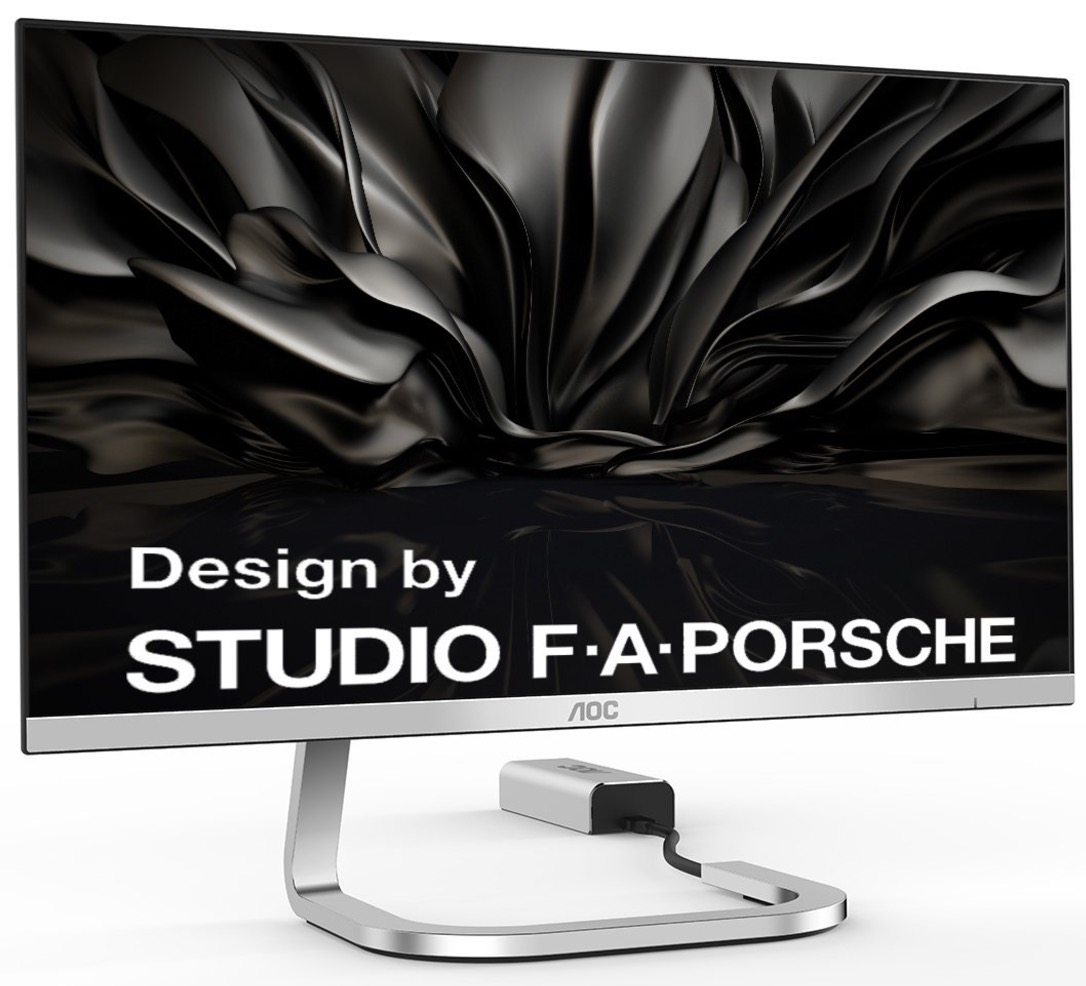 Final Verdict
Should you buy one of the AOC PDS241 or PDS271? The answer to that question depends entirely on what you intend to use it for. If you're a creative professional that requires accurate color, this could be a good deal. Once you disable the video filters, the color on this screen is as accurate as any of them.
These are also a great deal for gamers. IPS displays have low response time, and the 1080p resolution means that you can crank up the settings even if you have a midrange graphics card.
If you're watching movies, this might not be the monitor for you. Your money would be better spend on a 4K display, which are becoming increasingly affordable.
If you're still undecided, it may be worthwhile to do a little comparison shopping. We recently did a roundup of the best 27-Inch LED monitors, which can help you explore a few popular alternatives.
Please consider sharing:
Note: At no extra cost to you, we may earn a commission for purchases using our links. Learn more.