When the Arlo Pro was released, consumers finally had the ability to keep their valuables protected. But the Arlo Baby isn't designed to prevent burglaries. Instead, it's designed to protect the most precious thing in your house – your child.
Using technology to bring something common, a baby monitor, into the 21st century makes sense. Classic models relied on radio frequency transmission and sound to alert parents when their little one was up. But the Arlo Baby uses a combination of sound and video so you can know what your children are up to at any given moment.
Note: At no extra cost to you, we may earn a commission for purchases using our links. Learn more.
We had the unique opportunity take a look at the Arlo Baby prior to release. We'll explore the features and help you decide if it's something you should add to your baby room.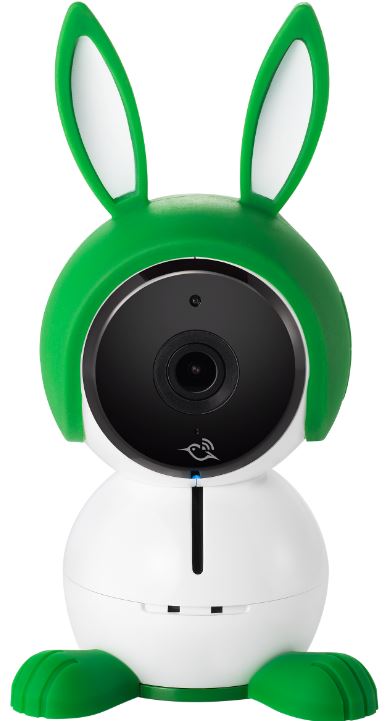 First Look
It's clear that the Arlo Baby has a lot in common with its older brother, the Arlo Pro. It's got the same high quality lens system, and shares several internal components. But the Arlo Baby is dressed up like a cute little bunny, ensuring that it won't look out of place in any baby room. It uses a crystal clear high definition camera and a two way "talk and listen" system that lets you reassure your little one without having to leave the room. But it's not the features that make it one impressive piece of technology, but the way that the company combines these handy features into an easy to use system that is accessible to virtually anyone.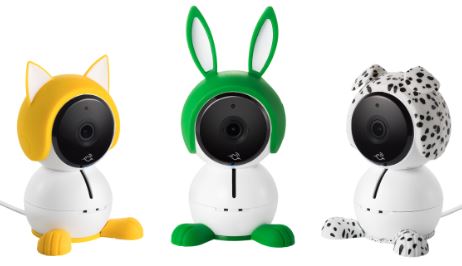 Design
This isn't your ordinary camera. The cute bunny design of the Arlo Baby makes it fun and draws the attention of children. Young children might not yet be familiar with the concept of two way radios, so it's appealing design helps them to get over the initial shock of hearing their mothers voice through a machine. This means that it's much more than a way for you to keep tabs on your children, it's a comforting toy that your children will look to for assurance.
If Bunnies aren't your thing, Arlo has several upcoming designs you can choose from. You can also select an orange kitty cat or a floppy eared Dalmatian.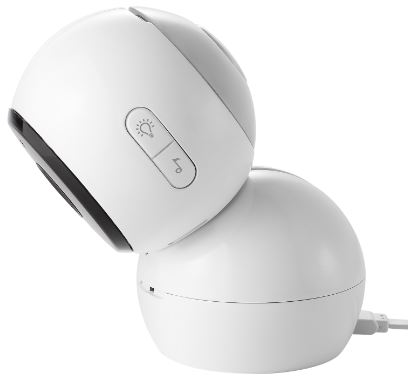 In order to keep the design appealing, Arlo has buried some of the controls on the device. They're easy to find if you're looking for them, but don't stand out enough to mess with the design. The power switch is located on the base of the unit. It only takes a moment to flip it over and turn it on or off, but the location of the button means that it won't be accidentally flipped by an enthusiastic baby.
The zoom buttons are located on the left of the camera, just below the ear. Technically, it is possible for a child to adjust the zoom by accident. But these controls are provided in the included app, so it only takes one swipe of the finger to correct the zoom.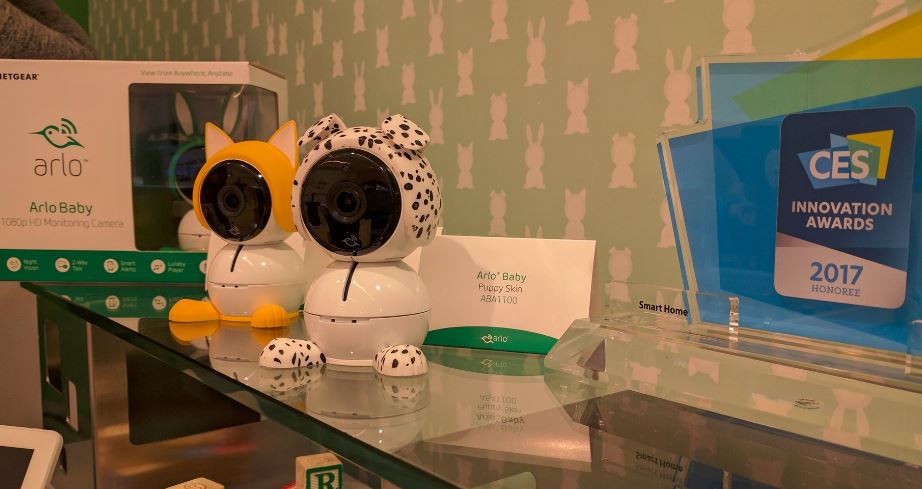 Video Quality
We were big fans of the image sensor in the Arlo Pro, and it's clear they've built the Arlo Baby to the same standard. The video is crystal clear and free of distortion. You're able to view a very large area, and zoom in without the image pixelating. This is due, in part, to the optical zoom. Digital zoom is really doing nothing more than enlarging an image, and tends to produce disappointing quality. But optical zoom involves the lenses physically moving, maintaining the full resolution of the image sensor.
Another noteworthy feature of the camera is the impressive night vision. Your images at night come across almost as clearly as they do in the day, but in black and white. For this, we can thank the powerful infrared lighting system. Infrared light is invisible to the human eye, but special image sensors can pick it up. In reality, what's happening is that the camera is behaving a bit like a spotlight, just one that we cannot detect. Some inexpensive models of cameras include weak infrared LEDs that also produce visible light, resulting in a purple glow. Fortunately, Arlo spared no expense and used infrared LEDs that are completely invisible to the human eye.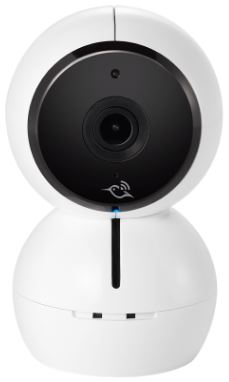 HDR (High Dynamic Range)
One of the things that sets this camera apart from other models is its high dynamic range. You've probably notice when shooting photos or video that occasionally one area of the image being completely black or completely white. This is a product of low dynamic range, and the camera can only handle so much difference between the brightest areas and the darkest ones. When you're working with a camera that has low dynamic range, you're often forced to carefully place the camera so that you get a clear picture.
With the Arlo Baby, we found that the camera did a great job of automatically adjusting the image without any user intervention. Even in challenging conditions, the Arlo was able to identify the subject and adjust the image so it was clear.
This is because of the subject identification system that's in place. The Arlo Baby has a surprisingly powerful little processor inside. It uses this to analyze the image and determine what's going on. This makes it an excellent baby monitor, although if you planned on repurposing the Arlo Baby for other things, you might find the fact that your child is always the focus of the frame a bit frustrating!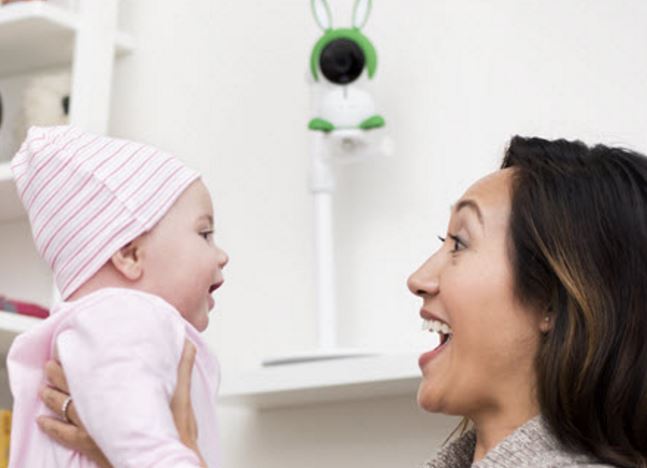 Notifications
The power of the Arlo Baby is the fact that it can notify you any time your little one needs some attention. It's got a handy "baby crying alert" sensor that does exactly what it says. It is a little sensitive, even the sound of a baby crying on television can trigger it. But when it comes to your child, it's always better safe than sorry.
There are several other notification options baked in that you can enable if you see fit. If you've just put your child down for a nap, you can turn on motion and sound alerts that will let you know when they're starting to wake up, or if they're not going to sleep.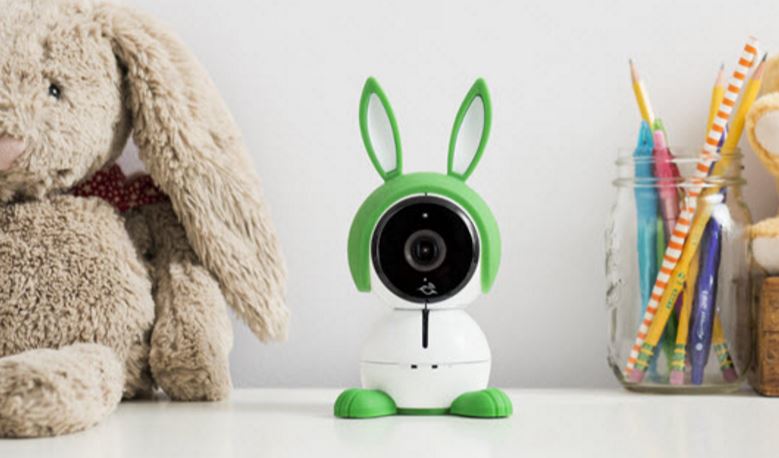 Additional Features
There are several features built in that make the Arlo Baby more effective at monitoring your child's wellbeing. The two-way talk feature allows you to listen to what's going on in the room, and respond through your phone. The audio quality is excellent. We found that plugging our phone into a set of high quality speakers was necessary to hear everything the mic was capable of, although you'll still get clear audio through your phone.
To keep your child content at night, there is an intelligent multi-colored night light. When it's late, the colors are dim and calming. When the sun comes up, the light brightens up a little bit to help set a positive mood for the rest of the day.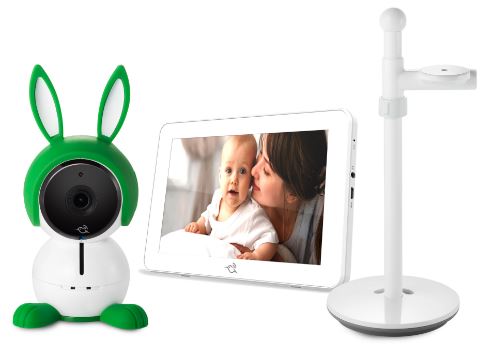 Touchscreen Display and Stand
Although it's completely optional, the Arlo Baby can be purchased with a 7 inch touchscreen display and a stand. You're looking at an extra hundred dollars for this upgrade, but it may be worth it for some families. Although you can use virtually any modern smartphone or tablet to monitor with, the dedicated touchscreen display is nice to have if you want to keep the view open at all times. We don't think that it's completely necessary, but some individuals will find it to blend a lot of core functionality with ease of use.
The screen has a built-in kickstand on the back that props it up at a nice angle for easy viewing on a table or shelf. On the side is an integrated auxilary port and the power cord input. The nicest thing about the screen is that it'll let you simultaneously view any additional Arlo cameras that you own. It doesn't exclusively work with the Arlo Baby.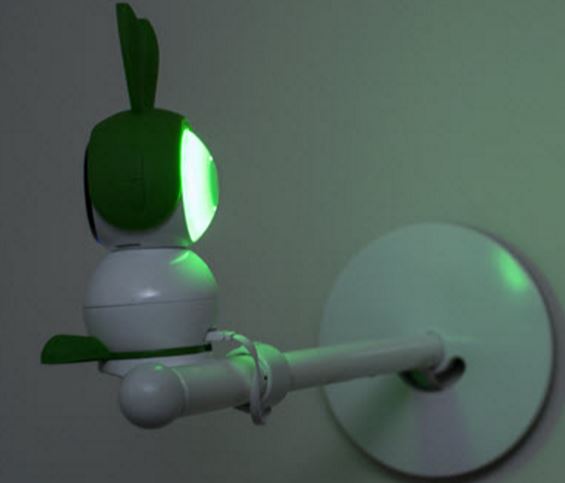 The stand is another nice addition, but not necessary for all scenarios. It enables you to prop the camera up and position it in a more-ideal view, but this could probably be achieved with a lot of other methods. Either way, it's nice that it matches and has a clean, simple and aesthetic appearance to it.
Disadvantages
If you're looking for something that operates strictly as a baby monitor, the Arlo Baby is a great choice. In reality, it's more of a subtle upgrade to the Arlo Pro. The night vision and two-way chat is still available in that platform. If you're got a spare one kicking around, you might be better off to repurpose that as a part time baby monitor rather than purchase another camera that is really only good for one purpose.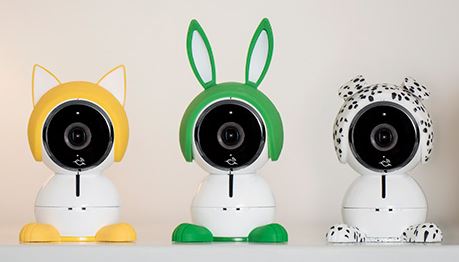 Final Verdict
This isn't the first 'smart' baby monitor to hit the market, and it's certainly not going to be the last. But what stands out about the Arlo is the fact that they've taken all of these features and wrapped them up into a nice little package. The entire platform is extremely easy to use, and you'll be able to figure it out in a matter of minutes.
Generally, when we review a baby monitor we're looking at a simple device that does exactly what it says. But there is plenty of other great functionality in the Arlo Baby that make it a great buy. The two-way chat lets you sooth a fussy child with the sound of a familiar voice, and the night light will create a soothing environment for your little one to catch some shuteye.
If you're still using a standard baby monitor, we can't recommend the Arlo Baby enough. Considering everything it has to offer, it's priced very reasonably. If Arlo keeps up this trend of revolutionizing any video related product, we're excited to see what they come up with next.
Please consider sharing:
Note: At no extra cost to you, we may earn a commission for purchases using our links. Learn more.