Today, many consumers are taking their home security more seriously than ever before. When you consider the fact that we live in the age of technology, it makes sense. How many of us have a laptop at home? A tablet? With so many valuable and easy to flip items in almost every American home, criminals have some prime incentive to do a quick smash and grab.
But just as technology can attract crime, it can also prevent it. With several affordable home security cameras on the market, there is very little excuse to not have your home protected. We've been fans of Arlo ever since the Arlo Pro came out. Now that their latest version of this best-selling camera system, the Arlo Go, has hit the market, we had to take the opportunity to test it out for ourselves.
Note: At no extra cost to you, we may earn a commission for purchases using our links. Learn more.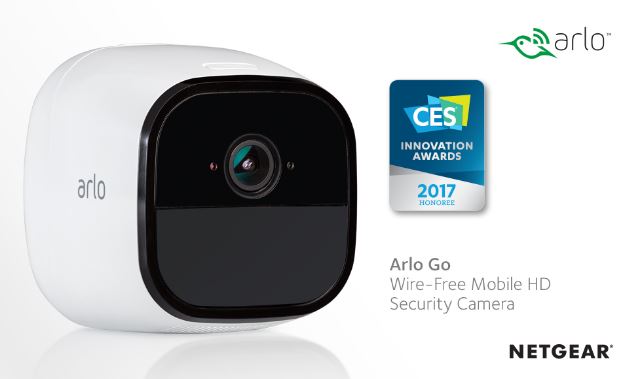 First Look
So, what exactly is the Arlo Go? If you're just looking at photos, you might think that it's just a rebadged version of the Arlo Pro. In many ways, you'd be right. The camera is in the same line, and has many of the same components. Arlo's consistent styling means that even if you already have one of their cameras in the house, their latest edition won't look out of place.
But there is one truly unique thing about the Arlo Go. Instead of using WiFi like most cameras on the market, the Go connects to the 3G cellular network allowing you to get coverage in areas where you don't have access to WiFi. This is the first time we've seen such a feature in a security camera, so we were excited to try it out.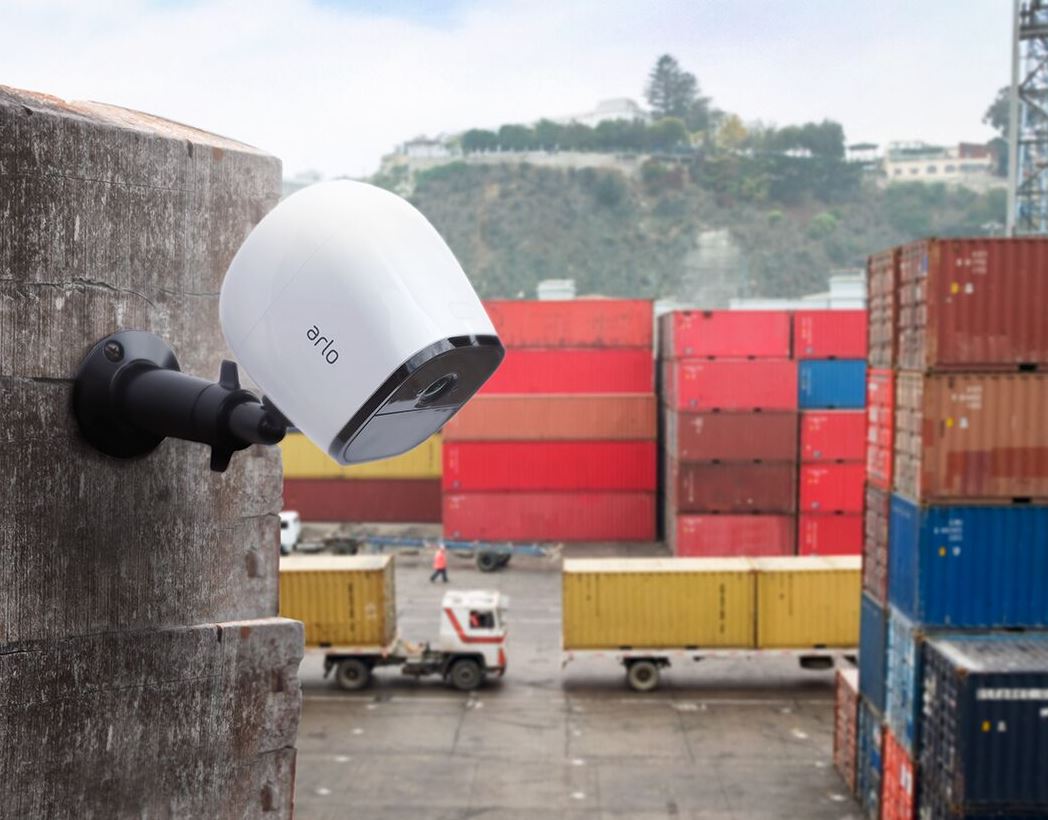 Design
The Arlo Go is an incredibly compact camera that perfectly embodies the brand's stile. The rounded off white case is made from a glossy white plastic that has a bit of weight to it, and the front end is coated with a sleek black plastic that adds a bit of contrast to the mix.
Although the device is a little oblong shaped, the entire unit is no bigger than the palm of your hand. It's extremely easy to tuck it away in a corner somewhere using the included mount, and it won't stand out.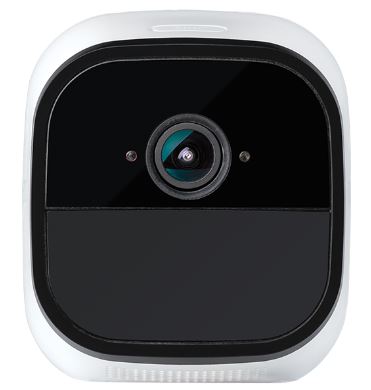 Overall, "clean" is the word that we'd use to describe the Arlo Go. Other than a small button on the top that is used to sync the Arlo with the base station, there is very little to mark up the exterior of this camera. But this doesn't mean that the camera is stripped of its controls. It just means that all of the controls have been moved to the palm of your hand.
Application
Once we'd placed our Arlo Go in an area we wanted to secure, we fired up the free app to see what it could do. The first thing that we noticed is that the app has a very nice layout. Each of the built in menus are simple and serve a purpose. Navigation between screens was obvious. We didn't have to spend a lot of time familiarizing ourselves with it.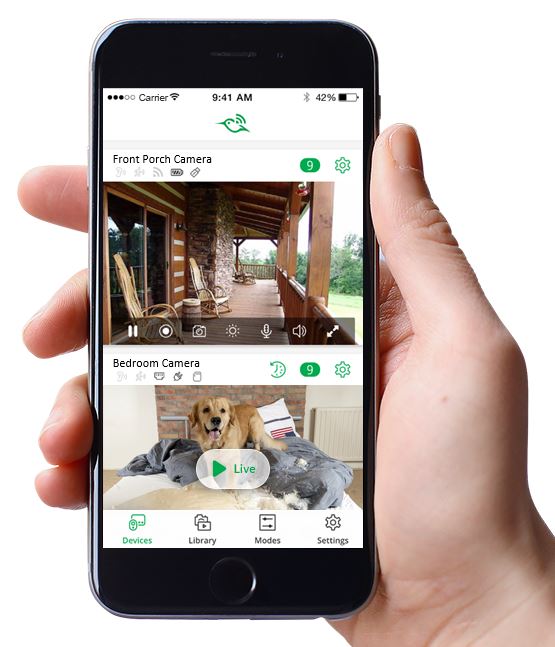 On the main Screen we saw two live video feeds. One from our new Arlo, and one from the one we already had. You can tap the video feeds to blow them up to fullscreen size. Below each display, you see several indicators including sound, motion detected, whether night vision is active, and a gear icon. Tapping the gear brings up the settings panel where you can change notification settings and set sensitivity options.
One of the things we liked was that the settings are mixed in with the video feed. In one of our feeds we noticed that the motion sensor was active because our dog was in the frame. It only took two quick clicks to drop the sensitivity, and then we could immediately see that our dog was no longer triggering the motion sensor. With just two quick taps we were able to save ourselves from a glitch that could have caused a number of unnecessary notifications.
Connectivity
The Arlo Go is backwards compatible with all of the same connectivity options as the previous models. If you already have the Arlo base, your camera will talk to it over their unique long range 2.4 Ghz network. You can also connect it to your existing WiFi if you like.
But what makes the Arlo Go unique is the inclusion of AT&T's LTE interface. Basically, the camera has its own cellular connection so you can get a signal anywhere in the world.
Even though the technology is out there, we haven't come across a cellular camera before, and for good reason. The main concern is data use. If you're streaming live video all day long, the camera can easily use 10GB of data per month. This doesn't come cheap. Arlo's workaround to this problem is their unique triggering system. The camera will only transmit video data if there is something going on in the frame. Nobody wants to sift through 10 hours of the front of their home. But with the motion sensing option, it will only record and upload parts of the video where there is activity.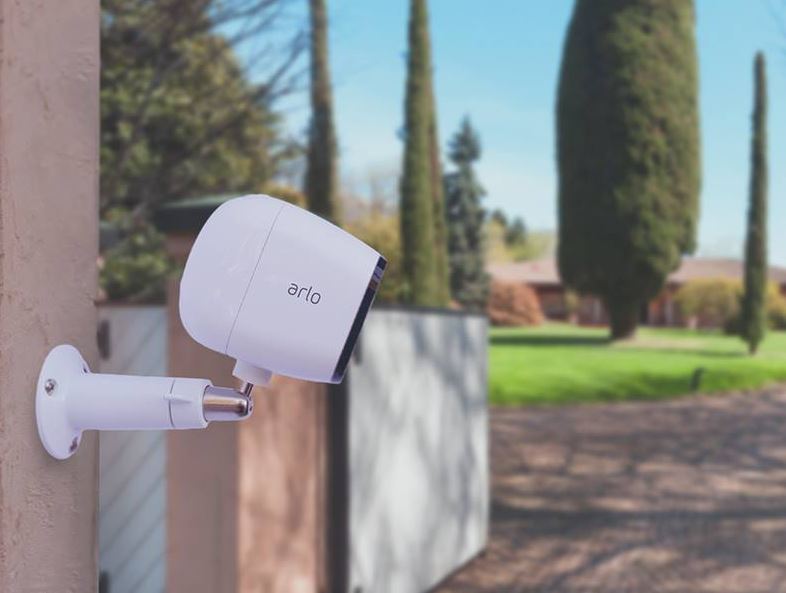 Once we'd left the Arlo out all night, we reviewed our footage from the previous evening. We saw a few people walk by our house, and one car pulled into our driveway to turn around. The total data use was around 15 megabytes. This means that your mobile data can be quite affordable, making the camera a worthy buy.
Another way Arlo helps you save data is by including an SD card slot. You can inexpensively throw in 32 gigabytes of storage, so that if the camera is every out of range you can still have a copy of your video saved.
Video Quality
The image sensor used in the Arlo Go is identical to the one in the Arlo Pro. This means that is has the same great image quality we discussed in depth in our arlo pro review. The short and sweet of it is that the Arlo Go is one of the best-looking home security cameras we've used. The video is incredibly sharp and captures even the smallest details with ease. The colors are a little muted, but it's high dynamic range means that you don't have to worry about your video being ruined by bright sunlight or a darkly lit room.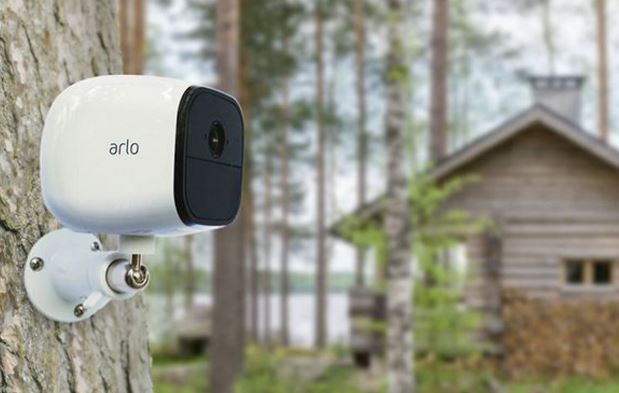 Durability
The Arlo Go is designed to be used both inside and out. It's IP65 rated, which means that it's completely sealed from the elements. Even when exposed to rain, snow, dirt, or the blistering summer sun, the camera putters away completely uninhibited.
One of the things they've upgraded from the Arlo Pro is the battery. We were impressed with the original since it provided several months of battery life on a single charge. But some users reported that the battery life was reduced to about 30 days in very cold climates. If you're living somewhere where the temperature regularly drops below 20 degrees Celsius, you'll be happy to know that this new battery is built to handle the cold.
Disadvantages
While the inclusion of cellular data will be a benefit to many, it does come with a few downsides. The first, and most obvious, is the fact that you'll have to pay for a monthly subscription. But if you already have a plan with AT&T, you might be able to get a better deal by sharing the data with your mobile phone.
The only other thing we noticed was streaming quality. Arlo tried hard to prevent this camera from being a data hog. This means that when you are live streaming, the video is more heavily compressed than the Pro. This can introduce artifacts or graininess. The full quality video is still available on Arlo's servers (if you use their could service) or on your SD card, but it's something to keep in mind.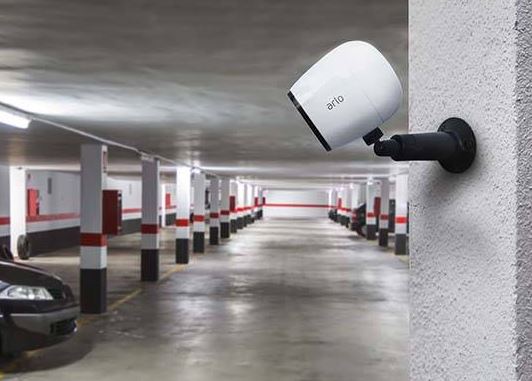 Final Verdict
Whether this is your first Arlo camera or something you'd like to add to an existing system, the Arlo Go is a unique product that doesn't tether you down to a local WiFi connection. This makes it the ideal choice for use in businesses, construction sites, remote areas, or even that tricky corner of your house where you just can't get a signal.
As we've covered in our Arlo Pro Review, the video and sound quality on the camera is excellent, it's very well made, and it's clear that Arlo took the time to think about all the ways consumers might want to use the camera. But if you're not interested in the cellular connectivity, you can still get the same great system with the Arlo Pro. But if cellular data is important to you, the Arlo Go is one of your only reasonable choices.
Please consider sharing:
Note: At no extra cost to you, we may earn a commission for purchases using our links. Learn more.