Choosing a new monitor can be a frustrating process. Unless you're a hardcore PC gamer, you probably only buy a new monitor every several years. After all, one monitor is more or less the same as another, right? Not exactly. There are differences in resolution, screen quality, size, and many other concerns. Not only that, but there's a large gamut of products to choose from. Do you want a high-end gaming monitor? A large, curved monitor for content creation? A more affordable monitor for office use? Depending on which of these factors is most important, you'll be looking at wildly different options.
We're about to look at the AUZAI 21.5 inch 1080p Full HD LED Computer Monitor. This is a medium-small monitor that's built primarily for office work. However, it's also capable of performing a variety of tasks. Not only that, but it's affordable. Very affordable. If you'd rather invest more in your PC and buy a fancy monitor later, you're looking at a top contender.
Of course, not every affordable office monitor performs equally well. This is why you want to do your research before you order one. We're about to take a deep dive into all of this AUZAI monitor's features, benefits, and drawbacks. We'll talk about the physical design. We'll talk about the quality of the video and the display panel itself. We'll also talk about the backlighting and connectivity options. Once we've gone over all of that, we'll be informed enough to deliver a final verdict. Let's get started, and see what we find out!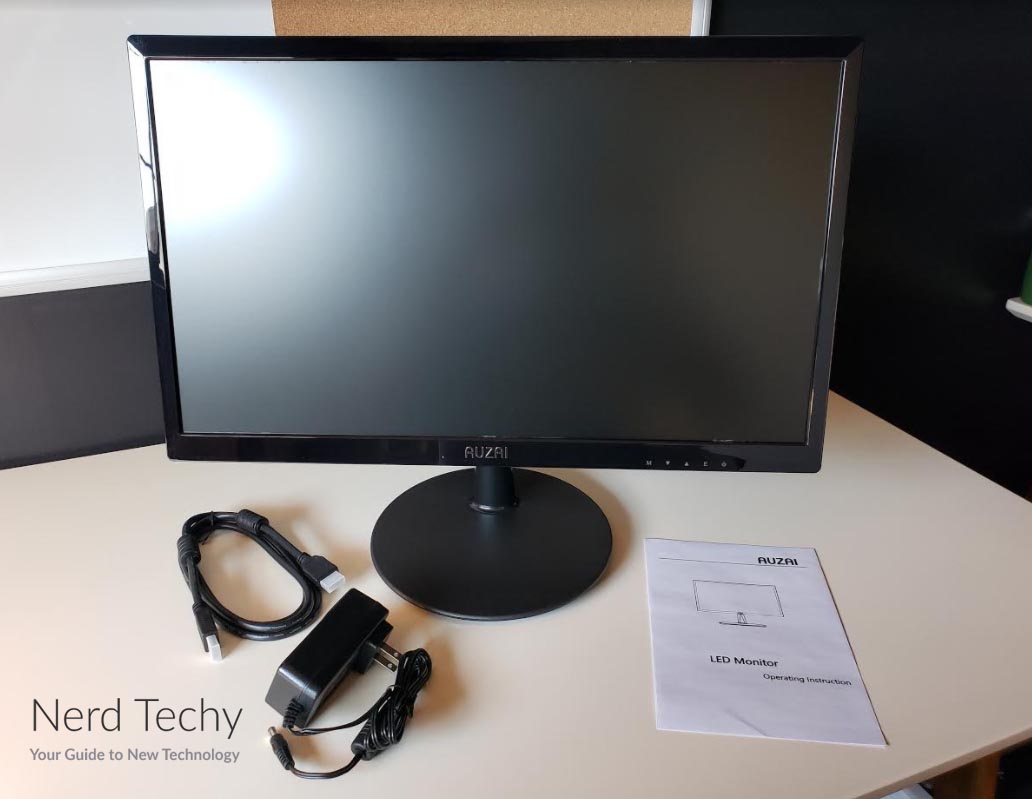 Design & Construction
As its name implies, the AUZAI 21.5 inch has a display that measures 21.5 inches on the diagonal. The screen is housed in an ABS plastic frame, with a bezel that's about ¾ of an inch in width. The lower bezel is slightly wider, and houses a row of control buttons. From here, you can power the monitor on and off, adjust the brightness and contrast, and make other changes. The overall design is fairly plain, without any distracting decorations. The only exception is a silver AUZAI logo that adorns the bottom center of the frame.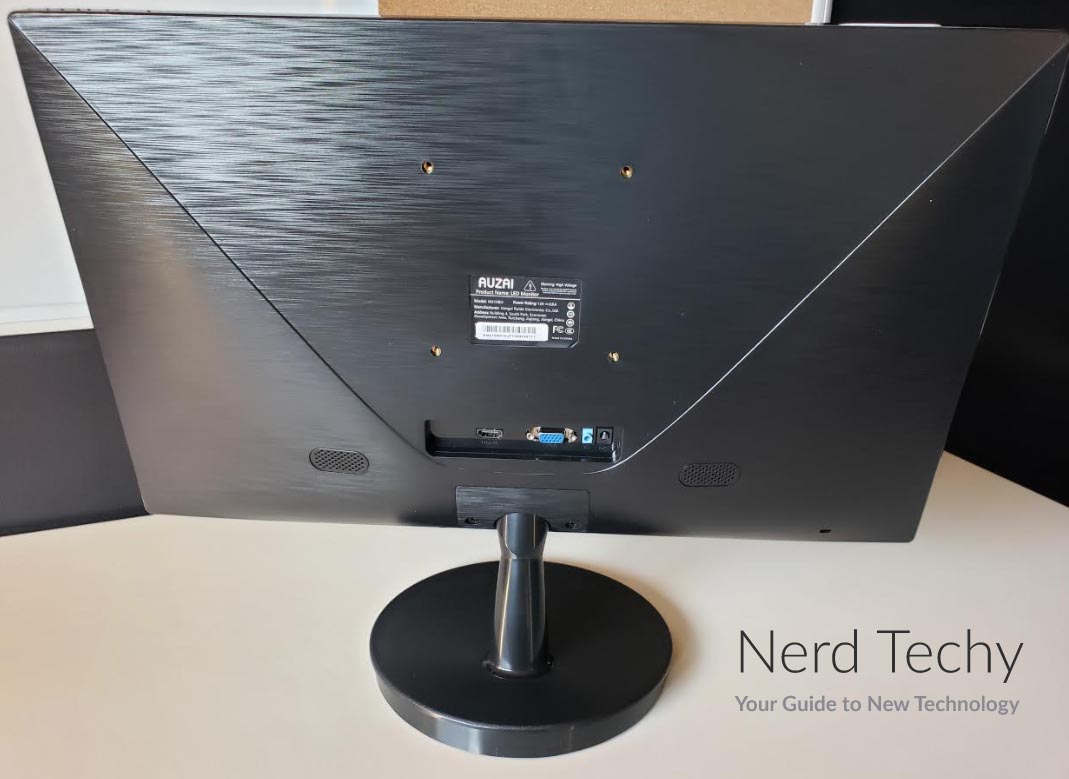 The monitor comes affixed to a simple pedestal stand, which attaches at the back of the body. From here, the monitor can be pivoted 5 degrees forward or 15 degrees backwards. This isn't a huge amount of adjustability, but it's about what you expect from a pedestal stand. More importantly, the stand is exceptionally stable. It has a wide, round base, and a slender upright that keeps the design as bottom-heavy as possible. Above the stand connection point, you'll find the video output ports. In this same area, you'll also find a 3.5mm audio jack and a small DC power input. A power supply is included with the kit for easy installation.
If you want more mounting options, the back of the AUZAI 21.5 inch monitor has holes for a VESA mount. The pedestal stand is also easily removable. If you want to attach your monitor to a third-party stand, just remove the pedestal stand and attach it. Since VESA is a universal standard, you'll be able to mount the AUZAI 21.5 inch monitor on virtually any stand.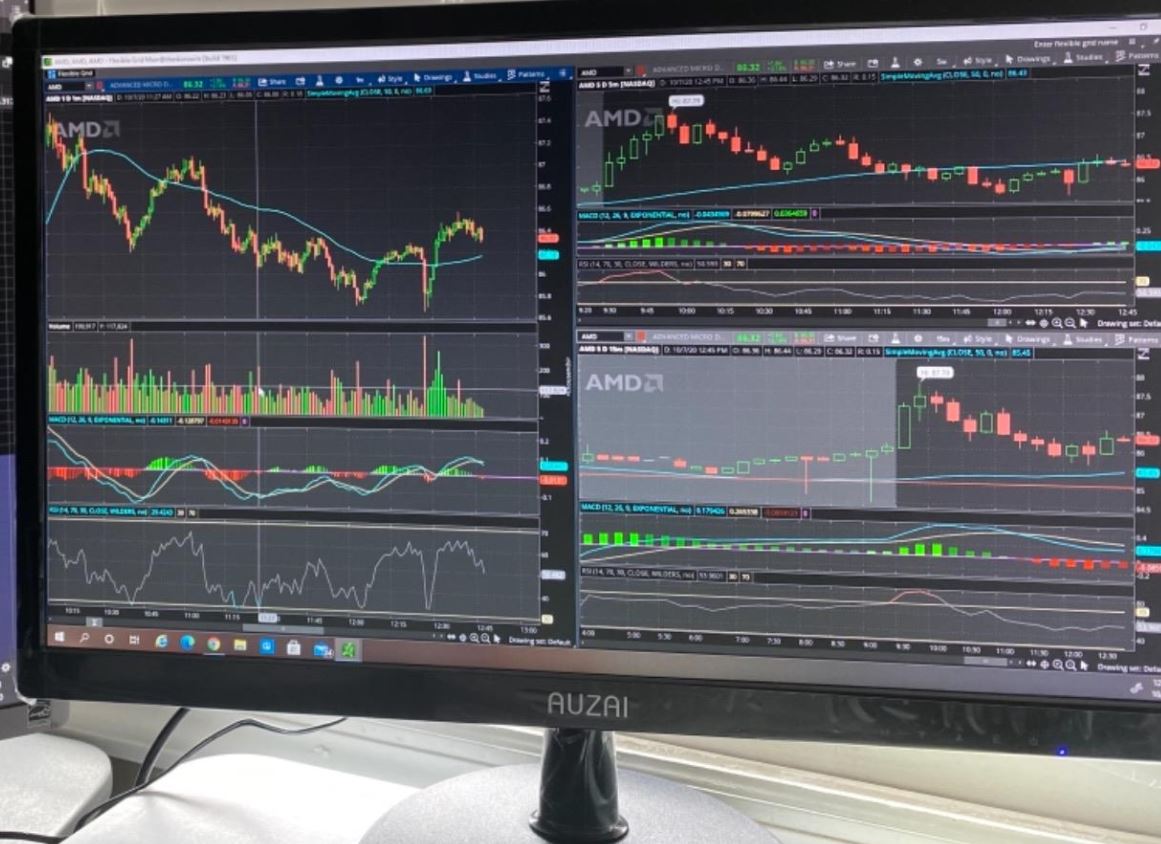 Along with all of this, the monitor also sports a fully functional LED backlighting array. This backlight is designed to reduce strain on your eyes by matching the background to your screen. This is a great feature for anyone who spends hours on end staring at the same computer screen. And if you find the LED backlight annoying, it's easily turned off from the AUZAI monitor menu.
As you can see, there's a lot to like about the AUZAI 21.5 inch monitor's physical design. But like most desktop monitors, it's not exactly portable. If you want a monitor that can travel with you, check out the AUZAI 15.6-Inch Ultra Slim Portable Monitor. It has a collapsible design and folds up like a laptop to go in your laptop bag. On the downside, it's not very big or very bright.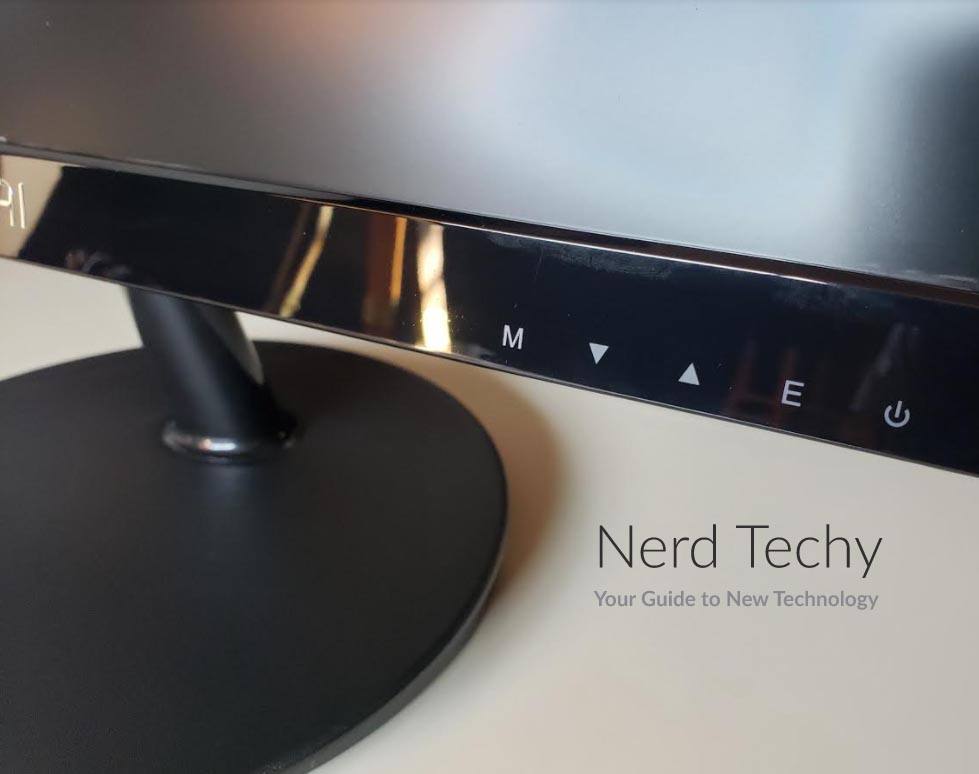 Resolution & Video Quality
The number one thing most people look for in a monitor is resolution, or the number of pixels on the screen. The AUZAI 21.5 inch monitor has a full HD display, with a resolution of 1080p. This is the first of many areas in which we'd describe it as "good enough." Is it the most badass gaming monitor release of 2020? Not remotely. Does it get the job done? Absolutely! This is especially true for office applications. Truth be told, for simple office work, you'll probably never need more than 1080p. There's only so much definition you need to read fine print in a PDF document. Not only that, but given the monitor size, 1080p comes close to maximizing its performance. The pixels are already tiny, so upgrading it to 4K wouldn't make much of a difference.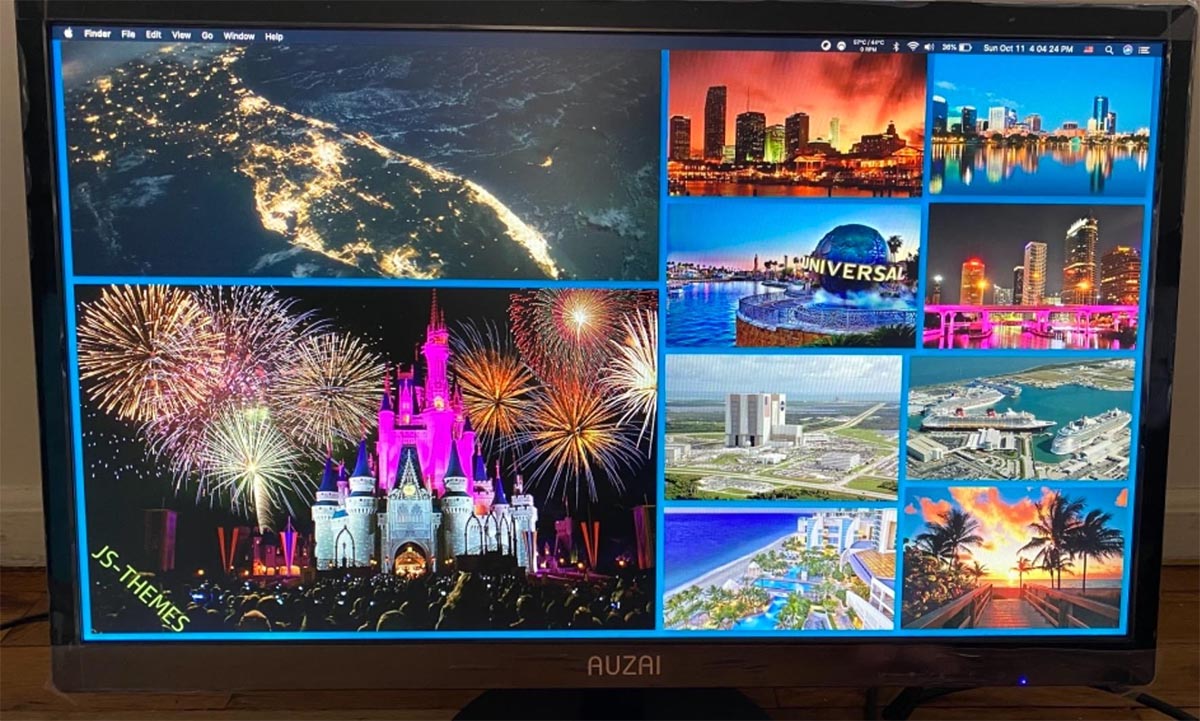 The AUZAI 21.5 inch monitor supports refresh rates of up to 75 frames per second. This is sufficient for any office application, as well as content creation and gaming. Some gamers might want to push their machines to the limit and get 120 FPS. But for most people, anything over 60 is going to be indistinguishable. The only advantage of going faster is some slight motion blur reduction.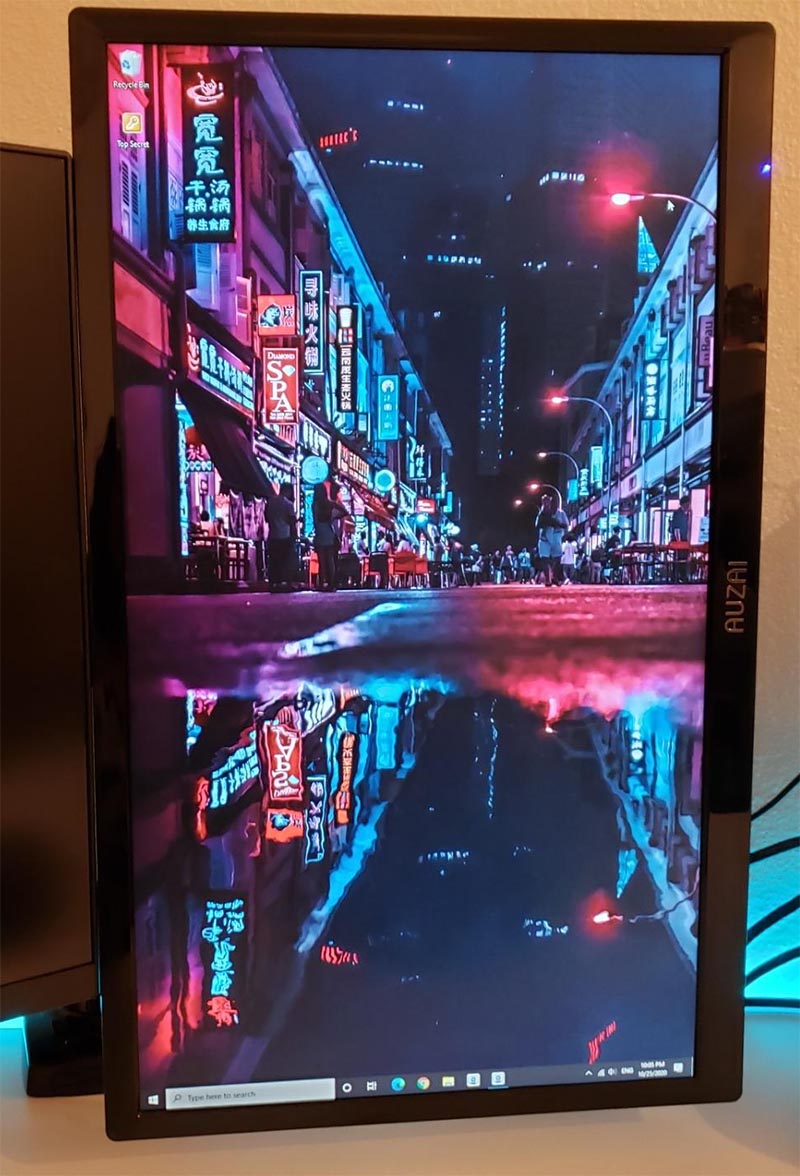 Unfortunately, the response time is a seemingly-endless 5 milliseconds. Okay, so maybe you'll barely notice it for most applications. But for gaming in particular, this is problematic. Ideally, you want a 1ms monitor, since there are other parts of the system where longer latency is inevitable. That said, this isn't a concern for offline gaming. It's only a big deal if you're in a hyper-competitive online match, where a few milliseconds really matters.
If you need a gaming monitor, the ViewSonic Elite XG270 would be a much better option. It's a 27-inch IPS panel, and it has a blazing-fast 240 FPS refresh rate. On the other hand it's pricey, as you'd expect from a premium gaming monitor.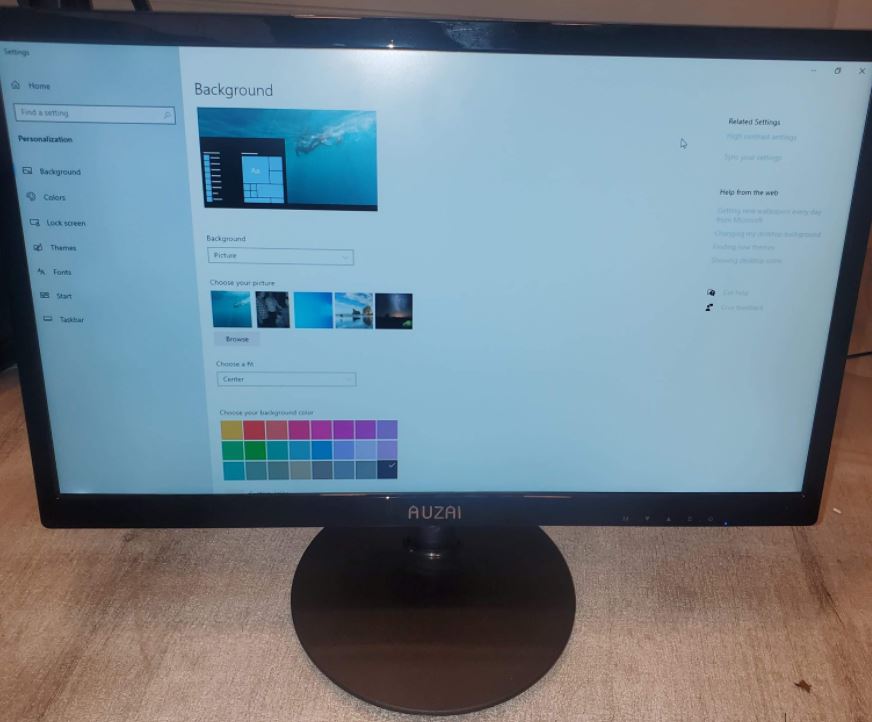 The AUZAI 21.5 inch monitor has a TN panel, which is short for "Twisted Nematic." A TN panel uses a twisted liquid crystal to rotate light as it passes through. Depending on the signal, this light can be distributed in different colors. One major advantage of this technology is that individual pixels are very responsive. In theory, a TN panel can have a latency of as little as 1ms, and 2ms is standard. This makes the AUZAI 21.5 inch monitor's 5ms response time particularly disappointing. They're simply not maximizing the potential of their technology.
One benefit of TN panels that AUZAI did take advantage of is their low price. Compared to IPS panels, they're significantly more affordable for comparable quality. That said, they don't produce colors as accurately as other types of monitors. You won't notice this when watching YouTube videos, but it's problematic if you're a content creator. For gamers, the color should be good enough… provided you're willing to deal with the latency. For office work, it's more than good enough. There's no reason to spend extra on anything fancier like an IPS panel.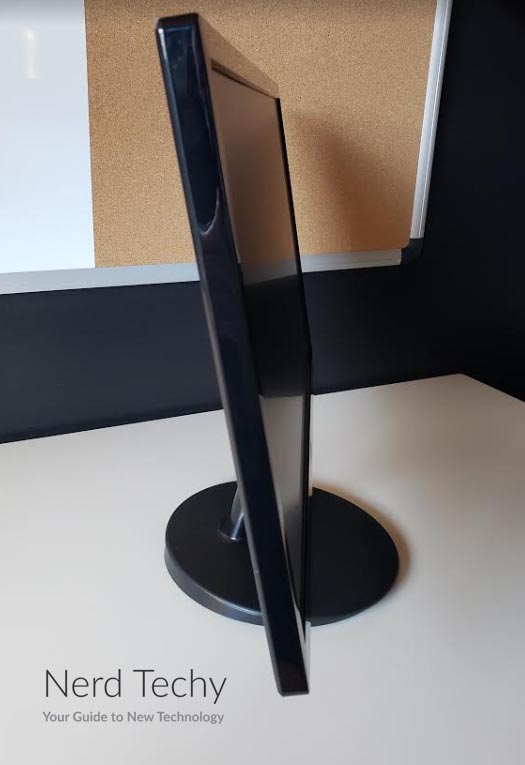 Connectivity & Extras
There are two ways to connect your PC to the AUZAI 21.5 inch monitor. The first is HDMI, which is the modern standard. On almost any current PC, you're going to use the HDMI cable. Alternatively, you can connect with a VGA cable. VGA is an older format, and isn't used by most modern PCs. That said, it's useful for connecting older systems. If you're using an old tower as a DVD player, you'll still be able to hook it up.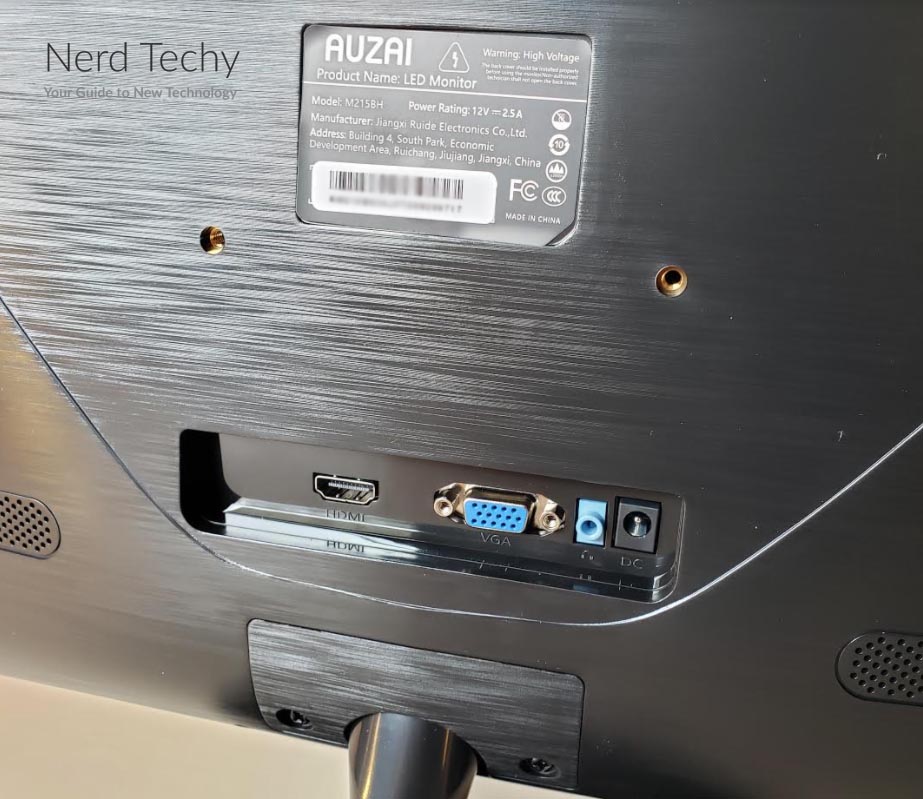 One downside of the AUZAI monitor is that there are no built-in speakers. This was disappointing, since internal speakers are more or less standard on modern monitors. To be fair, you're never getting studio-quality sound from a set of monitor speakers. But at least you get some kind of sound. With the AUZAI 21.5 inch monitor, you need a set of external speakers. Alternatively, you can just throw on a pair of headphones or earbuds. You can even use Bluetooth headphones and forego the 3.5mm aux jack altogether.
In addition the LED Backlight, the AUZAI 21.5 inch monitor has another eye relief feature. The screen has a built-in blue light filter, which reduces the amount of blue light that reaches your eyes. Why is this beneficial? The simple reason is that blue light can keep you awake at night. It primes your body to think it's morning, and time to wake up. That's a good thing when you're a caveman and the sun comes up. It's no good when you're firing off a quick email before bed. A blue light filter helps you avoid the entire problem.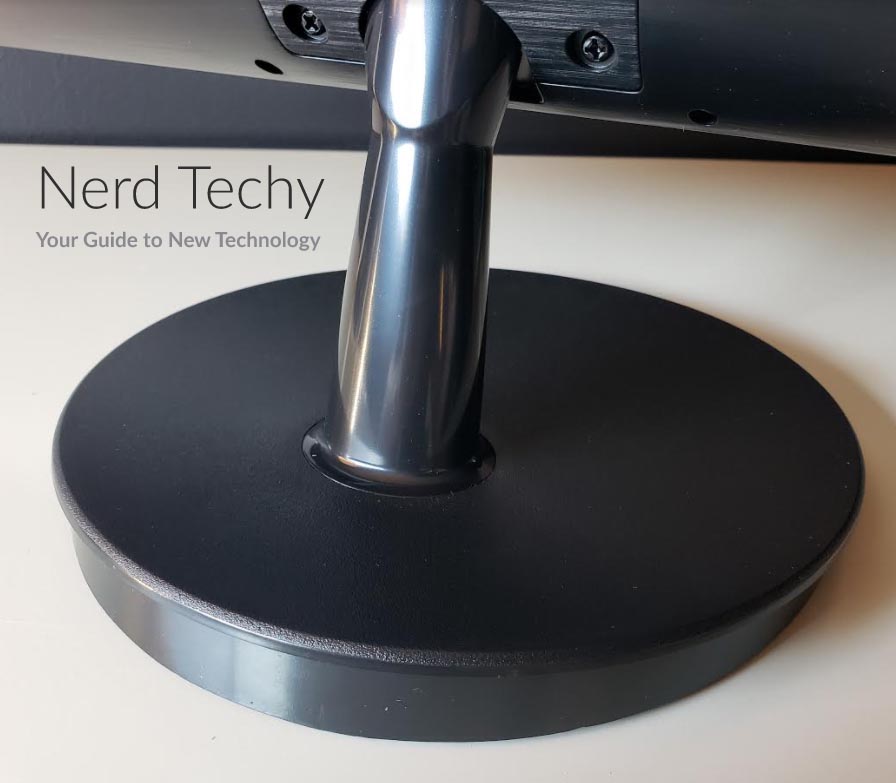 Final Verdict
As you can see, the AUZAI 21.5 inch 1080p Full HD LED Computer Monitor is designed primarily for office use. To be sure, it will work just fine for a basic home PC, too. You can watch movies, send emails, browse the web, and edit documents with ease. You even get reasonably good video quality for the size, which is nothing to sneeze at. All of this comes in an exceedingly affordable package. If you're trying to buy a monitor on a budget, you'll be very pleased. And if you're outfitting an entire office pool, the accounting people are going to be pleased.
The downside here is mainly for gaming and content creation. With poor color clarity, you don't want to edit photos or videos. And with 5ms of latency, you'll want a faster monitor for gaming. That said, the AUZAI 21.5 inch monitor isn't designed for either of those purposes. It's designed to be as cheap as possible for normal, everyday use. In that regard, AUZAI has been very successful. If you need a basic monitor for home or office use, there are few better alternatives.