Back in late September, ViewSonic announced that they would be releasing a new monitor for the holiday season. Their new Elite XG270 is designed specifically for the most hardcore of gamers and e-sports players who want to get the highest refresh rates possible. The result is a 240 Hz monitor that also offers HDR10 color. It releases to the public on Friday, November 22nd, just a week ahead of Black Friday.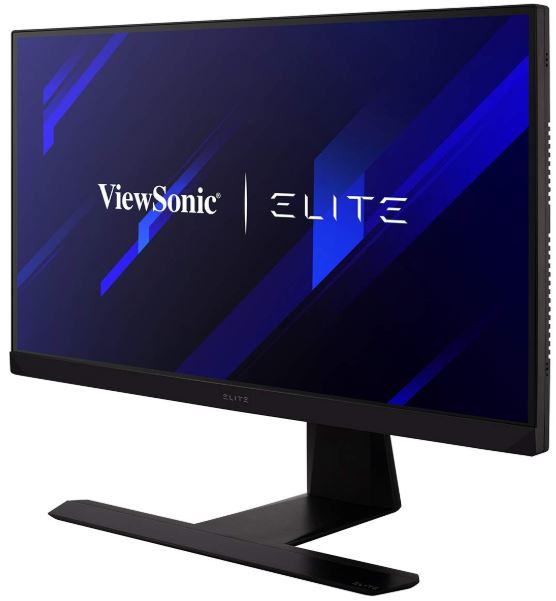 Technical Specifications
Some people are technophiles who already know what all of these technical terms mean. So if you're monitor-savvy and you just want the quick skinny on this new monitor, here's a quick look at the exact specifications and features.
27-inch IPS display panel
1920 x 1080 resolution
1ms response time
Max 240 Hz refresh rate (variable)
1000:1 contrast ratio
98% of DCI color gamut
1.07 billion colors
HDMI 1.4 and Display Port inputs
3.5mm audio out port
3 USB Type-A ports and 1 USB Type-B port
Measures 24.2 x 18.06 x 2.7 inches
Weighs 21.27 pounds
Design & Features
The Elite XG270 is a frameless 27-inch monitor that's relatively slim for its size, at only 2.7 inches thick. When we say "frameless", we obviously don't mean that there's literally no frame. What we mean is that the frame is very thin around the sides and top, only about a quarter of an inch. This allows for distraction-free viewing, as well as keeping the overall size as small as possible, with overall dimensions of 24.2 inches wide and 18.06 inches high.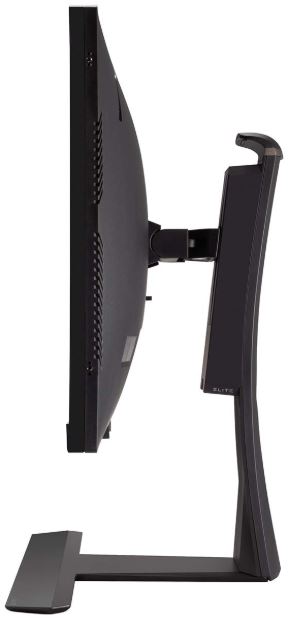 It's fortunate that ViewSonic made this choice, because the XG270 is already heavy. Along with the aluminum stand, it weighs just over 21 pounds, and it's as solid as a rock. We particularly appreciated the brushed black aluminum base. It has a non-reflective surface, and a wide, deep design that doesn't rock when you're frantically hammering at your mouse and keyboard. When mounted, the monitor is fully adjustable. You can pivot angle it vertically and from side to side to get the perfect viewing angle, and you can move it up and down on the stand for a better viewing height. You can even rotate your monitor around into portrait mode. This last feature isn't useful for gaming, but it can be useful for graphic artists and businesses.
There's a soft touch power button on the bottom of the XG270 where you can't see it, alongside the 3.5mm aux port. There are no menu buttons, since all of the settings can be adjusted through ViewSonic's app. Input options include 3 USB Type-A ports, 1 USB Type-B port, an HDMI port, and a Display Port input. All of these ports are located under a removable panel on the bottom of the XG270. Inside the panel, a cable-keeper system is designed to prevent crossed wires. In practice, it might just be easier to leave the cover off.
ViewSonic also built some nice extras into the XG270. There's a pair of built-in mouse bungees – left and right handed – along with a headphone hook. At first, we couldn't find the hook. It's actually located on the back of the monitor, and it's hinged. Just swing it out, and it will stick out past the side of your monitor, so you can easily keep your headset or headphones close at hand. The mouse bungees are similarly located near the bottom of the case back. We also noticed that there's a hole in the middle of the stand, which allows you to route your mouse cable through directly to one of the bungees.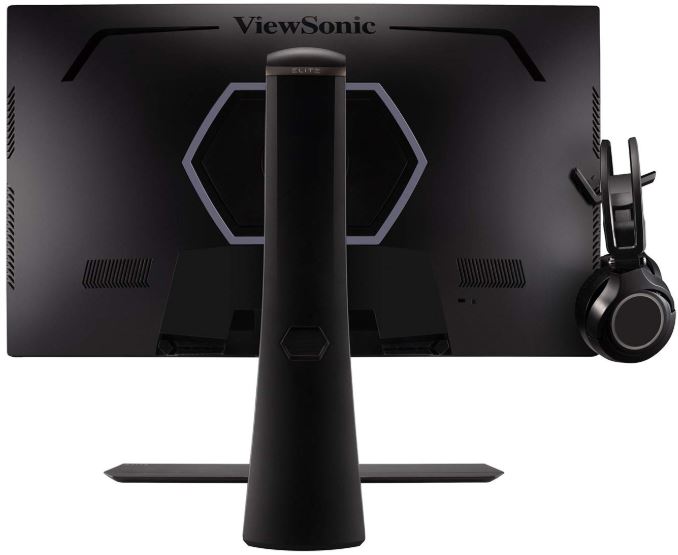 In addition, there's a hexagonal RGB light on the back of the XG270. It will create color-matching ambient light by default, but you can adjust the settings through your RGB controller.
Now, you may prefer to use your own monitor stand. While the XG270 can be jury-rigged onto a third-party stand, the bracket on the LG 27GL850 is designed for easy remounting. The LG is also only half the weight of the ViewSonic, although it "only" refreshes at 144 Hz.
Video Quality
The Elite XG270 provides a respectable 1920 x 1080 resolution. These days, you may be tempted to think that any screen that isn't at least 4K isn't truly "elite", but you'd be wrong. This is a desktop monitor, not a TV. And while it's fairly large, it's still only 27 inches, more than small enough that 1920 x 1080 is all you need. At this size, you literally wouldn't notice the difference if the resolution were higher.
Many people spend a lot of time obsessing about resolution, but there are other, equally important aspects of image quality that are often overlooked. For example, HDR10 has been a major advancement in terms of color quality. HDR stands for High Dynamic Range, and it's a way of getting better contrast out of a digital video. Under the current standard, a "good" monitor will have a contrast ratio anywhere from 1000:1 to 3000:1. Less than 1000:1, and you'll start to lose detail, particularly in dark scenes. More than 3000:1, and you won't get any benefit from the current standard.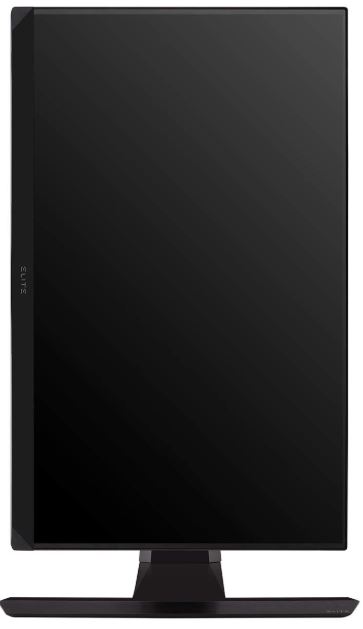 Remember that Game of Thrones episode that was so dark nobody could tell what was happening? It was, indeed, very dark, but a big part of the problem was that a lot of cheap TVs and monitors don't offer a good contrast ratio. So when characters are all running around in dark clothes, fighting in the dark, you can't tell what's happening because all the various shades of black start blending together.
This can have a huge impact if you're playing a dark game, like Dead Space, Dark Souls 3, or one of the many Doom sequels. If you have a poor contrast ratio, you'll end up needing to crank the brightness up, which will ruin the atmosphere of the game. Otherwise, you can find yourself flailing around in the dark. All of this to say that while the XG270's 1000:1 contrast ratio might not be on the highest end of the scale, it's good enough to support the current standard, and you won't have any issues with your blacks.
In terms of color clarity, the XG270 supports 98 percent of DCI colors. This amounts to a total of 1.07 billion colors, which is far more than the human eye can distinguish. This is in line with most modern, well-engineered gaming monitors. You won't have any complaints about vibrancy or clarity.
ViewSonic has been among the industry leaders in developing "Fast IPS" technology, which has been a major breakthrough in the display industry. While IPS has been around for awhile, and offers a wide viewing angle – in the XG270's case, 178 degrees along both axes – it hasn't previously been capable of high refresh rates. Essentially, it's been popular with graphic designers and movie lovers, but not with gamers. With improvements in technology, ViewSonic is now able to offer a ridiculous 240 FPS maximum framerate.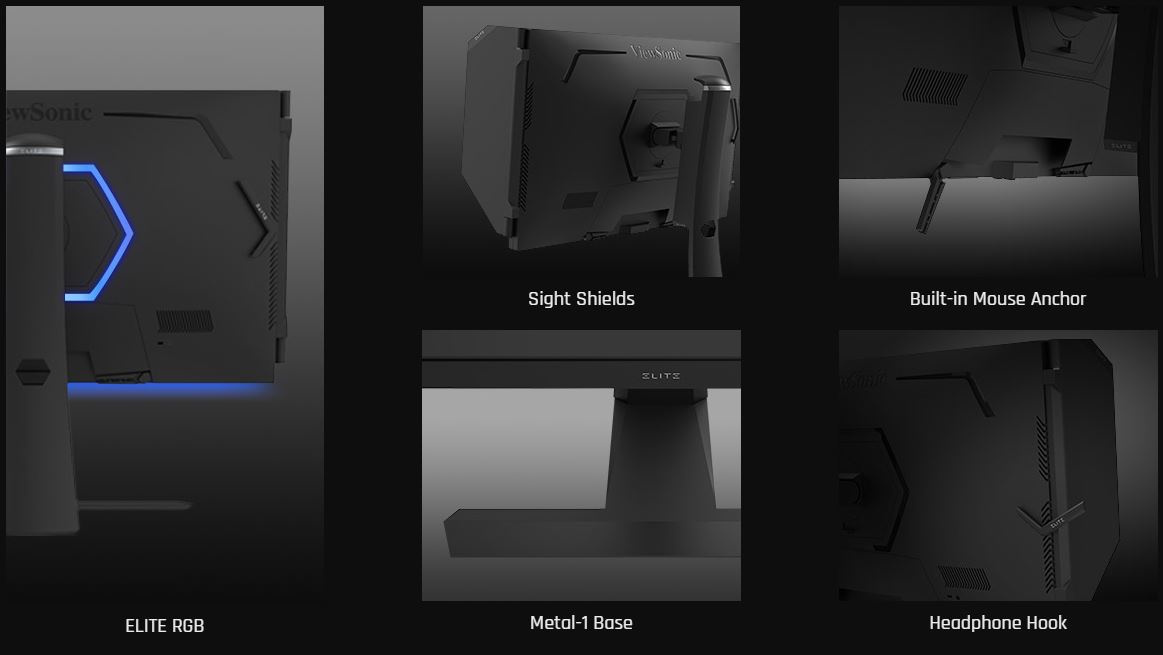 We don't care how powerful your GPU is. You will be able to fully realize its potential, and this will be true for several years to come. The XG270 supports both VESA's Adaptive Sync technology, as well as AMD's FreeSync. And, like virtually every gaming monitor on the planet, it also supports Nvidia G-SYNC. As a result, it's compatible with virtually every gaming system: PC's, Macs, as well as consoles. And a lightning-fast 1 millisecond response time means you'll be able to keep up with elite players in shooting and racing games.
One downside of the Elite XG270 is the steep price point. This is to be expected with a hot new release, and prices should drop after the holidays. Still, if you need a more affordable monitor right now to complete your rig, the BenQ Zowie XL2731 would be a good replacement. It doesn't offer as many extras as the Elite XG270, but it still offers that sweet 1 millisecond response time.
Accessories & Compatibility
The Elite XG270 features a pair of built-in 3-watt stereo speakers. For 3 watts, these speakers are well-designed. You'll get clear audio, although the bass won't be very "present" without a subwoofer. They're good enough for casual gaming or watching your favorite YouTube streamer, but if you want immersive sound, you'll either need to buy your own speakers or use a pair of quality headphones. Thankfully, the XG270's 3.5mm aux port and built-in headphone hook make using your headphones a breeze.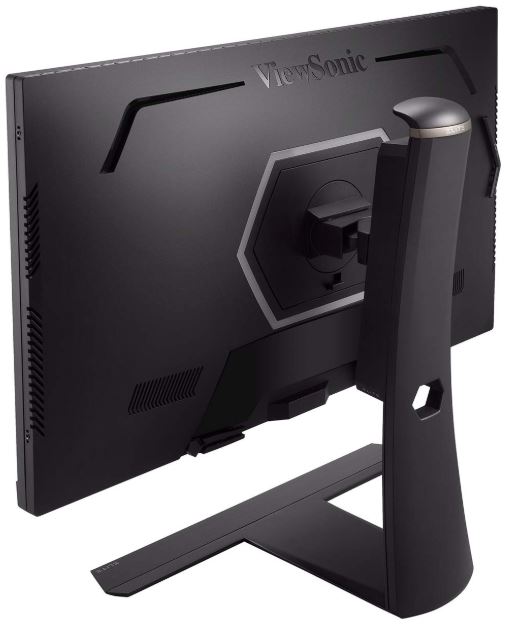 Along with the monitor and stand, you'll also receive an install CD for the Elite RGB controller. This can be used to change the monitor's default RGB settings. Set them to a specific color, or to run a continuous cycle. The Elite XG270 is also compatible with the vast majority of third-party RGB controllers, so you can use your existing software if you already have an RGB mouse or keyboard.
But what if you're less interested in RGB lighting and more interested in business features? The AUZAI Portable Monitor is slim enough to fit in your backpack, and it's a great way to share videos and presentations.
Final Verdict
The ViewSonic Elite XG70 has quickly become one of 2019's most anticipated gaming monitors. With a 1 millisecond response time, it's as fast as a monitor can get, and it's among the best in its class. If you want a monitor that's as responsive as the ones the pros use, the XG70 is an excellent choice.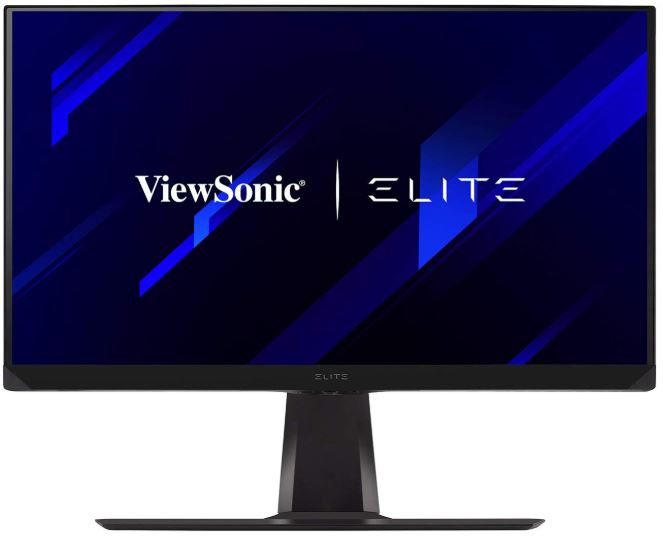 We've also talked a lot about contrast and color depth. A lot of gaming monitors are, understandably, designed primarily for the highest possible resolution and framerate. These are the numbers that motivate a lot of customers and sell a lot of product. But the XG270 brings a lot more to the table, with images that are as vibrant as you'd expect from monitors that are designed for graphic artists and cinemaphiles.
Finally, we appreciated the extras. The aluminum stand is very sturdy, and requires no upgrading. The built-in mouse bungees and headphone hook are by no means a prime selling feature, but they're a nice bonus. And the overall design is just plain nice, with a no-frills frame and all the controls and ports discreetly hidden. All in all, it's an excellent buy.
Meet Derek, "TechGuru," a 34-year-old technology enthusiast with a deep passion for tech innovations. With extensive experience, he specializes in gaming hardware and software, and has expertise in gadgets, custom PCs, and audio.
Besides writing about tech and reviewing new products, Derek enjoys traveling, hiking, and photography. Committed to keeping up with the latest industry trends, he aims to guide readers in making informed tech decisions.