If you're looking for an ultra-compact computer that can run AAA titles at high frame rates with ease then the Beelink SER6 Pro 7735 HS may be for you. Coming standard with high-end components, you're sure to have an awesome gaming experience every time you boot it up.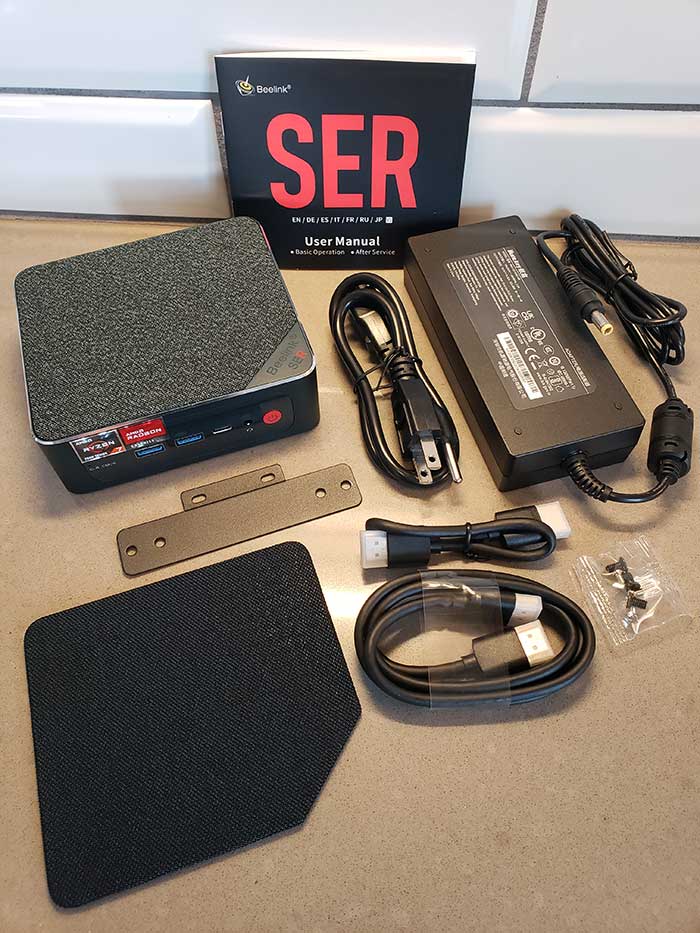 It has lots of options for connectivity so you can pair all your favorite gaming peripherals with ease. While it may not look like your standard gaming computer, it may be worth trying.
Internal Components Built for Gaming
The internal components of the SER6 Pro are fully capable of running any game you want to throw at them. For the CPU, it houses an AMD Ryzen 7 7735HS with a base clock frequency of 3.20 GHz and a max turbo frequency of 4.75 GHz.
Additionally, it also has 8 cores and 16 threads. This CPU was able to hit a Cinebench 20 score of 4508. For graphics, it comes equipped with AMD Radeon 680M. The performance is an upgrade of 53% more than the previous AMD RDNA using 12 CUs and 2.2GHz.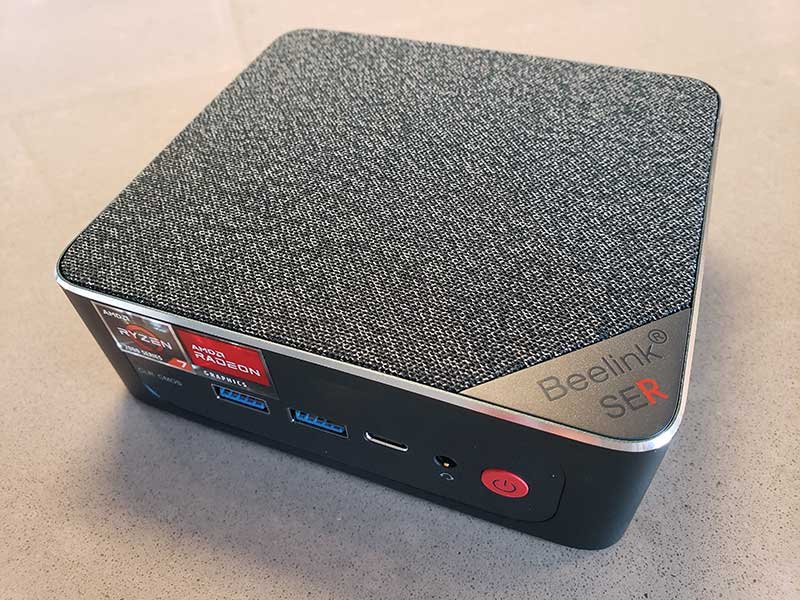 For storage, there are a few options. To start, the standard model with a 500GB M.2 NVMe SSD. The storage can be increased in multiple ways. The first is to replace the M.2 with up to a 2TB replacement. The second is to add in a 2.5-inch HDD up to 2TB. These options allow you to have dozens of games stored on your system that can launch and load quickly.
As for RAM, the default option is 32 GB of 4800MHz DDR5. This is done with the provided dual channel 16 GB sticks in the case. Best of all, this can be expanded to up to 64GB of dual-channel RAM.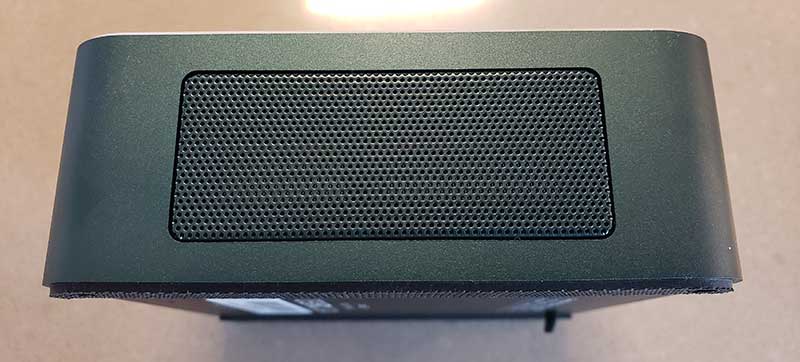 When it comes to cooling, gaming computers need ample capabilities. The SER6 proves it's up to the challenge. Maximum cooling throughout the whole system is achieved using newly designed fan brackets, system fans, and SSD coolers.
The CPU in particular is kept very cool while in use for gaming. For example, while running Grand Theft Auto 5 it hit test temperatures of 59-74 degrees Celsius, and in Destiny 2 it hit temperatures of 63-72 degrees Celsius. Even if you aren't planning on using the SER6 for gaming, but rather as a powerful workstation computer, you can expect temps of 57-69 degrees Celsius in programs such as Adobe Photoshop.
The SER6 is designed to be the perfect option for modern gaming and powerful workstation use alike. Best of all, it can handle photo and video editing and exporting, high-quality video playback, AAA gaming, visualization workflows, and more with ease. The components used inside allow for all of this to be possible.
Gaming Performance Put to the Test
Between the powerful Ryzen CPU and Radeon graphics, this is a mini gaming superstar. In fact, it was tested for multiple games to see what framerates were achievable on modern AAA titles.
The first was Destiny 2, where it was able to hit 45-55 FPS (the lowest results found on these games). PUBG came in at 69-85 FPS, and CS:GO hit 95-115 FPS. DOTA2 was almost identical, hitting 95-113 FPS. The highest results were from one of the most popular games in the world, League of Legends, resulting in 147-160 FPS.
We even ran it as a mini PC for emulation, dedicated to hosting PS2 and PS4 classics in which it passed with flying colors.
Your experience may vary depending on the graphics settings you use, the displays you connect, and the refresh rates you try to hit. In our opinion, given the components it uses and the price point it competes at, these results are more than acceptable for an entry-level gaming PC.
Ample Connectivity
As with any gaming computer or powerful workstation, you want variety in your options to connect devices for input and outputs. The SER6 meets that need. For display, it comes standard with support for triple displays.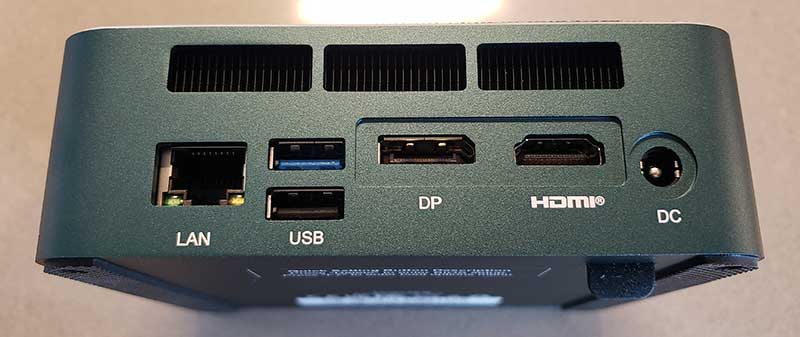 Standard on the computer are one HDMI port, one DisplayPort and a USB-C (USB4 connection) port. The HDMI ports support a maximum of 4k display resolution of 3840 x 2160 at 60HZ. The USB4 however is unique, as that allows a maximum resolution of 8K displays at 60HZ. These connections allow you to use pretty much any monitor you could possibly want to connect to it.
As for the wireless internet connection, it uses WiFi 6. This allows speeds of up to 2.4 Gbps. If you prefer a wired connection, there's a wired Lan input for ethernet cords. This port allows speeds of 2.5 Gbps.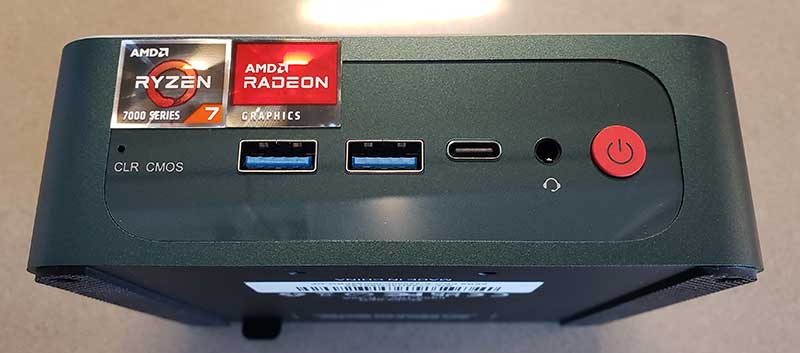 In addition, it has three USB 3.2 Gen2 ports and a USB 2.0 port to connect up to four different devices. Next is a standard DC power connection on the back of the case. On the front is a headphone jack, which will allow you to plug in your favorite gaming headset or speakers to provide great sound options. If you prefer to connect your devices via Bluetooth, you can do so with the onboard support for Bluetooth 5.2.
Premium Construction
The SER6 was designed to be a premium-looking device. While many of the gaming computers on the market today are big, bulky, and full of RGB lighting, this one takes a different approach. In fact, it starts by being extremely compact. It's 4.96 x 4.45 x 1.65 inches and weighs only 1.43 pounds. For reference, my graphics card alone is multiple times bigger than this whole PC.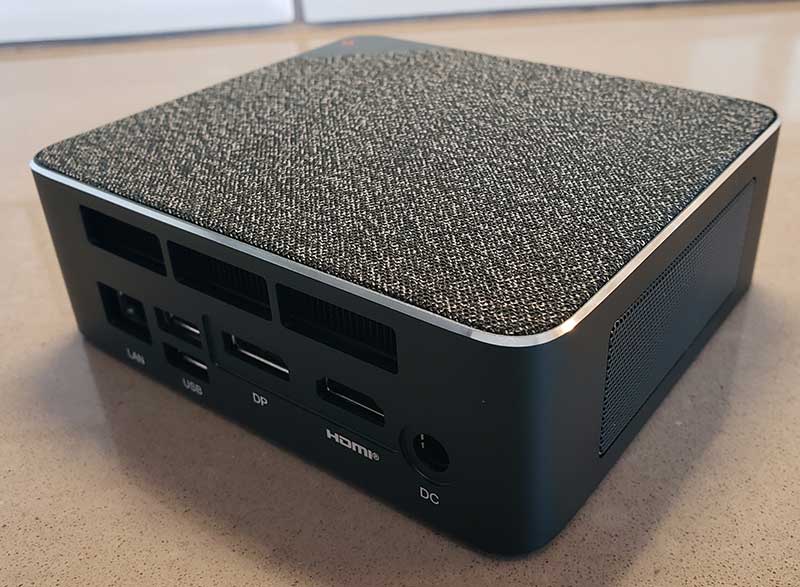 Moreover, it doesn't have any of the RGB lighting its competitors have, opting instead for a minimalist look. The body of the computer is made entirely of metal. There are angled CNC highlights on the top edges to add a nice touch to the look. The top of the SER6 is covered with a breathable and waterproof splash cloth that adds texture to its look. As for color options, you can choose either a dark green or dark grey variant.
The minimal size allows you to keep the SER6 in places where it won't take up much space. In fact, it can sit on your desk and look like a very nice addition. Alternatively, it does come with a mounting bracket. This allows you to mount the computer to your wall, under your desk, or on the back of a monitor. Using the bracket helps to keep it completely out of the way, making your setup look even cleaner.
Is It Worth It?
So, is the Beelink SER6 Pro 7735HS worth purchasing? We definitely think that given the right use case, it is. Best of all, it can clearly handle AAA titles for gaming. Some of the lower-demanding games can be run at high frames, while some of the higher-demand games are much more average for framerate. The internals allows this to be a great entry-level gaming PC, as well as a great workstation for creatives.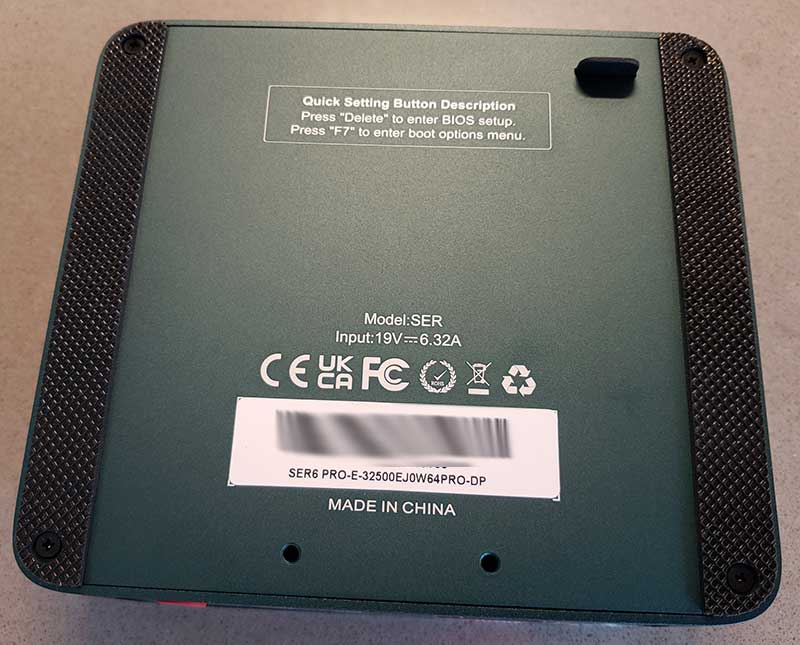 Will it be able to run every game at high settings and high frame rates with no issues? No, probably not. However, it will be a good option to start PC gaming with. This is especially true due to its price point. Coming in at only $649, the price point puts it lower than some high-end graphics cards on the market. If you're looking for a great bang for your buck entry-level gaming PC, this is the choice for you.