Whether you're recording your bands demo tape or just curious how loud it is in your favorite coffee shop, a decibel meter is the one piece of equipment that can give you an answer. For anyone working with professional grade audio, this is a must-have piece of equipment.
From recording hardware to amplified audio systems, the only way to really know how loud your environment is requires a piece of calibrated hardware.
If you're on the hunt for a decibel meter, you're likely aware that there are plenty of different options out there. In this guide, we'll help you narrow down your search. First, we'll take a look at the three best decibel meters on the market. We'll show you what each of them has to offer, and then we'll help you decide which one is right for your application.
Extech 407730
As a prominent manufacturer in the automation and controls industry, Extech put their advanced technology to work in this affordable, but professional-grade sound level meter. The 407730 is available in two different options. The singe range model – our primary choice – can measure sound levels between 40 and 130 decibels. The dual range model measures 35 to 130 decibels, split into two different levels for higher accuracy in quieter environments. If you're using this meter in a professional environment, they're also available with calibration certificates, or with a NIST certificate of traceability.

Design & Durability
At only 2.2 inches wide and 1.7 inches thick, the Extech 407730 is extremely compact. It's easy to hold, and can quickly be slipped into your tool belt until you need it. At only 6 ounces in weight, it's not something that you're going to find frustrating to lug around.
It's got a large LCD display with high-contrast, easy to read text. The display provides both a bar-graph reading, as well as a numerical value showing the current sound level in decibels.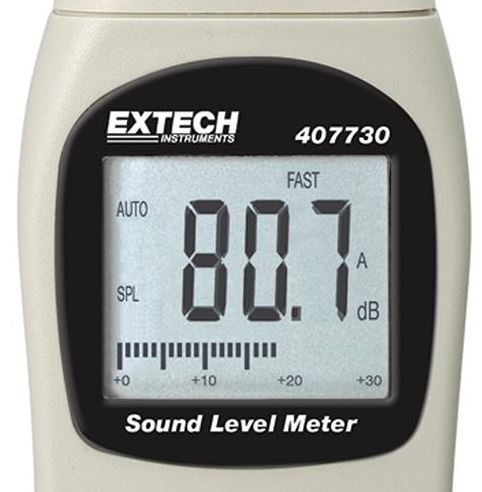 Six buttons along the front allow you to control the most important aspects of the meter's functionality. On the top you've got a power button, and RNG which allows you to change the measured range. Below, you've got A/C which allows you to choose frequency weighting. This adjusts whether it's focusing primarily on high frequencies or low frequencies, an important feature for omitting resonance. F/S changes the speed and responsiveness of the meter. REC begins measurement, and MAX HOLD keeps the display indicating the highest SPL measured over the duration of your recording.
Between the thick plastic enclosure and the metal condenser microphone enclosure, this meter is built to a high standard. It's suitable for use in an industrial environment, and the one-year warranty ensures that you're protected from any unexpected damage.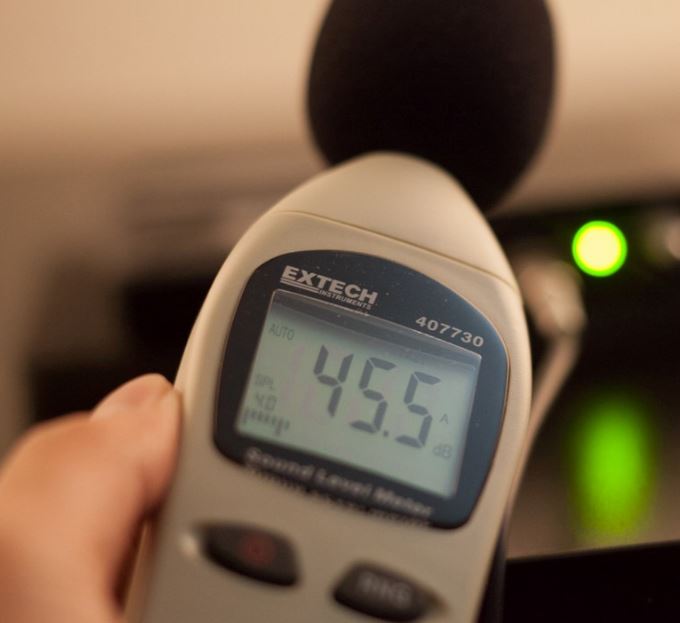 Measurement & Accuracy
This meter uses a half-inch condenser microphone enabling it to accurately measure sound levels across a wide range of frequencies. It's got a resolution of 0.1 decibels, so even tiny changes in sound pressure levels are instantly viewable.
The meter is calibrated to have a maximum error range of 2 dB. For venue measurements, this is more than accurate enough to get a safe reading. For safety applications, the calibration certificate is available enabling you to meet any legislative requirements needed for your documentation.
This hardware is extremely fast to update the display, with only a 40 millisecond delay between sound measurement and notification time.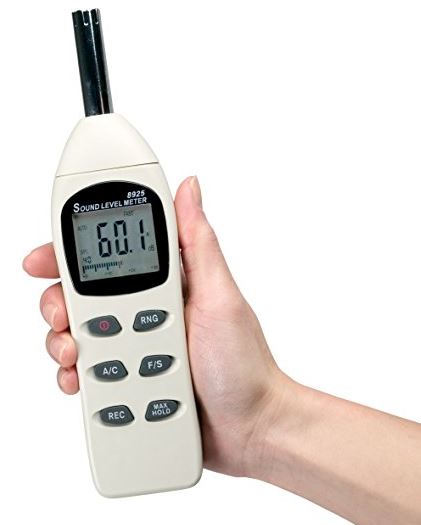 Features
Although the functionality is quite simple, there are a few bonus features that made this meter stand out. This kind of hardware is pretty power hungry, and requires four AAA batteries to run. But thanks to the auto-off feature, it will always conserve power when not in use.
This meter also makes it easy for you to track historical data. It can show you the change in sound levels over time, and also track frequency changes. These features are important for use in an industrial setting, making this an idea choice for safety professionals.
REED Instruments R8050 Sound Level Meter
REEDs safety-first design is most evident in this high end sound level meter. Designed specifically for health and safety professionals, there are many features available that will make your job easier. This meter has dual-range measurement, which allows them to get higher levels of accuracy out of a simple and affordable sensor. It is one of the most expensive options on the market, but it's well-engineered design offers unparalleled functionality.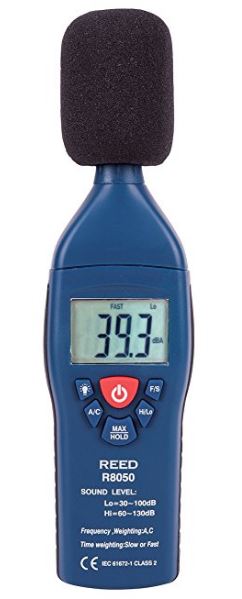 Design & Durability
The stylish blue enclosure of the REED Instruments R8050 definitely stands out from the crowd. But for us, what really caught our attention was the simple, easy to use interface. The power button is located front and center, making it easy to turn it on or off. Around the power button is a set of five buttons, each of which control one of the core features. A/C and F/S control the speed and frequency measurement, while MAX HOLD allows you to isolate the highest measured variable. Hi/Lo lets you choose between the two frequency ranges easily.
All of these buttons are useful, but in our eyes the most useful button is the backlight. This is one of the few SPL meters that provides an LED backlight, enabling you to read the display easily even in a dark environment.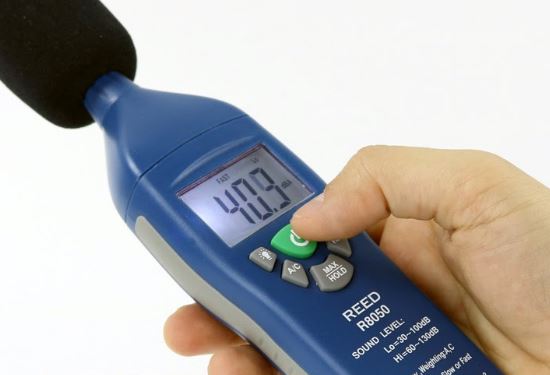 To improve ease of use, the two frequency ranges are printed on the face of the meter. This lets you know when you need to change the range, so you'll never be caught with unusable measurements.
From a durability standpoint, this meter is definitely above average. It's made from two pieces of molded plastic, internally reinforced to prevent damage caused by drops or bumps. While most users won't require such a high level of durability, those of you in an industrial environment will appreciate the additional reinforcement.
Measurement & Accuracy
If your job requires that you use a meter that meets ANSI and IEC type 2 standards, this is the model you want. The half-inch electret condenser microphone is built to a higher standard than the simple models found in cheaper options. It's accurate to + or – 1.4 decibels, measured across 35 to 100 decibels, or 65 to 135 decibels. Splitting the range like this is the main reason for the additional accuracy, and helps maintain stable measurements over a long period of time. Even if you're using this daily for many years, you're not going to see the accuracy start to drift over time.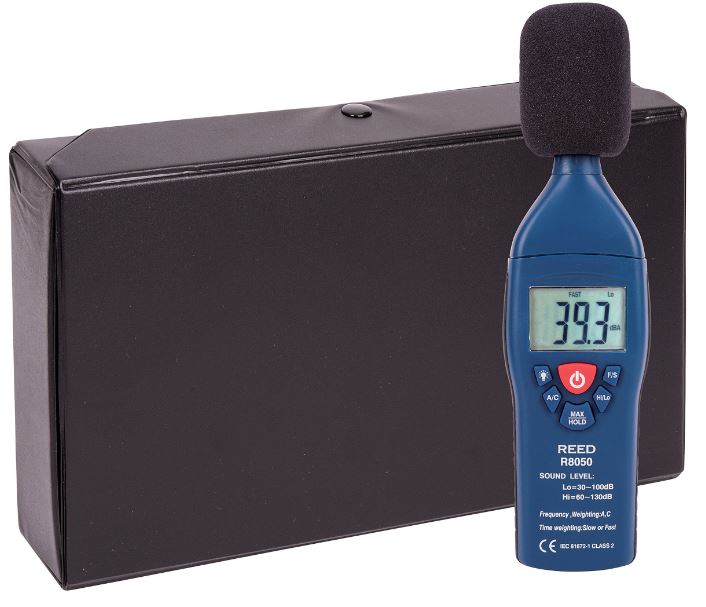 Features
If you're trying to measure sound response in a performance & audio environment, you want a meter that provides fast, accurate measurements. But if you're working in a health and safety environment, then it's preferable to have something that has a slower response. This meter is dual mode, so you can select between fast and slow response depending on what your requirements call for.
The meter also has a tripod mount built right in, so you can take accurate, verifiable measurements from a specific physical location. When combined with the low battery alarms and over range alarms, you don't have to spend a lot of time worrying about whether the meter is functioning correctly.
Protmex PT02
If you're looking for an affordable way measure sound levels, Protmex has you covered. This sound level meter is available for a fraction of the price of competing options, but doesn't skimp on features.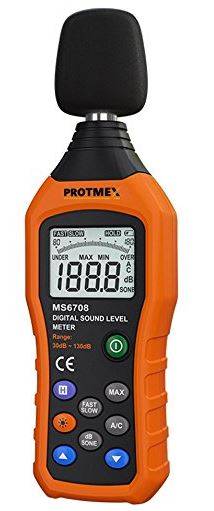 Design & Durability
Featuring a plastic enclosure wrapped in rubber, the Protmex PT02 is one of the most ergonomic options on the market. It's a little larger than some, which enabled them to use a larger display. This makes it easy to check your sound levels with a quick glance, whether you're looking at the handy bar graph or the numerical value.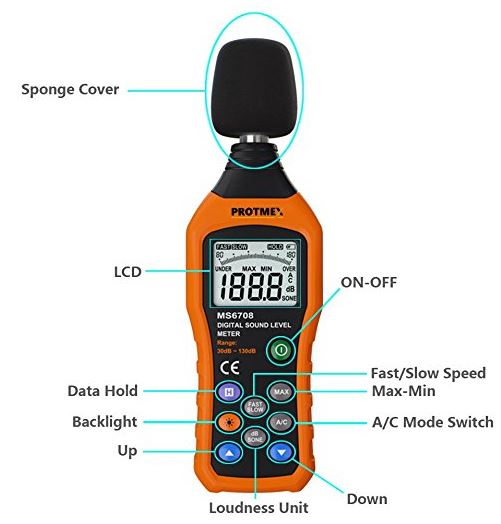 The injection molded plastic isn't the strongest material on the market, but the rubber adds a ton of durability to it. We wouldn't recommend it for industrial environments, but for music venues it's more than strong enough.
Looking at the controls, it might appear like there are more features on this meter than on others. In reality, the controls are just a little more spread out. You select the option you want to change, then use the up and down arrows to make your selection.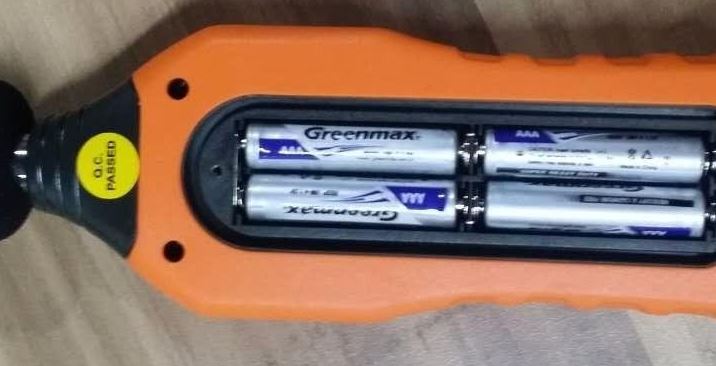 Measurement & Accuracy
The compressor microphone found in the PT02 is capable of measuring sound levels along a single range. It can detect sounds as low as 30 decibels, or as high as 130 decibels. Its accuracy varies depending on the frequency recorded. Low frequencies are up to 1.5 dB, while high frequencies are up to 5 dB above or below the indicated measurement.
This meter takes two samples per second. In fast mode, the screen will automatically display the latest reading. In slow mode, there is a 1 second delay between screen updates. What you see on your screen is actually an average of all individual measurements over the previous second, balancing out the peaks and valleys with most audio applications.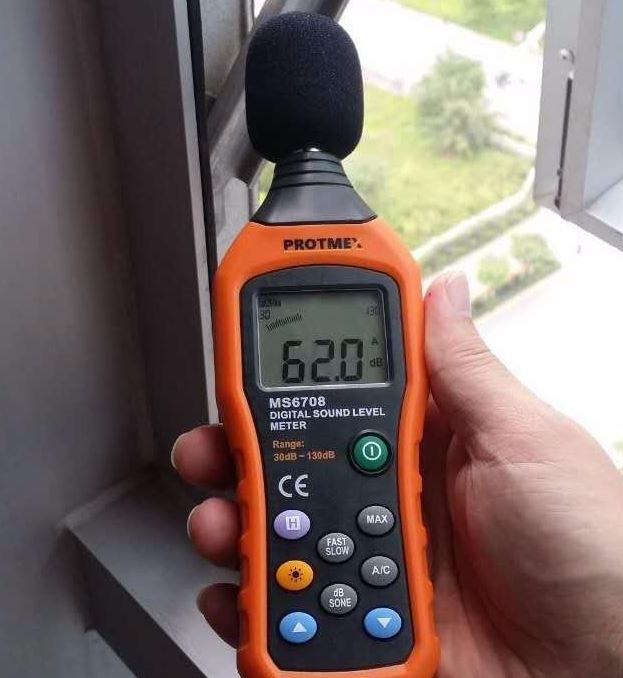 Features
What's unique about this model is the fact that specific frequencies can be isolated and measured separately. You can get two measurements for both the high and the low frequencies, with a maximum difference of 50 decibels in between.
The meter also provides you with a handy bar graph you can use to compare and contrast different measurements. They refer to each section of the bar graph as a "gear." The range are 30 to 80 dB, 40 to 90 dB, 50 to 100 dB, 60 to 110 dB, 70 to 120 dB, and 80 to 130 dB. There is some overlap between gears, but this allows the graph to move smoothly, rather than jumping all over the place.
Which Decibel Meter is Right for Me?
Depending on what type of environment you're working in, one of these meters could be better or worse than another. If you're working in a music venue, our first choice would be the Protmex PT02. This meter is simple in design, extremely affordable, and easy to read. Since you don't have to follow safety regulations, it's minor inaccuracies aren't such a big deal. And in exchange, you save a ton of money on the purchase price.
For an industrial environment where occupational health and safety are important, you can't go wrong with the REED Instruments R8050. This meter has a dual range sensor that has a consistent 1.5 dB of error – among the best we've tested. It meets ANSI and IEC type 2 standards, making it the number one choice for health and safety professionals.
If you don't require a meter that meets safety standards, but still want a higher level of accuracy, the Extech 407730 Digital Sound Level Meter provides a good balance between the two. It's still a little cheaper than top end models, but offers only 2 dB of error, with measurements consistent across the entire range. It's available with a calibration certificate as well as a material traceability document, so it's still suitable for professional environments.