A computer case isn't just a box where your components are held. A home theatre PC case can actually add or detract considerable amounts of functionality and performance from your machine, which can have a direct impact on your enjoyment of digital media. Cases also contribute to how easy it is to connect to your machine, work with the components inside, and ultimately allow your media center to be a seamless and fun experience without a hitch.
Selecting Case Size
For picking a home theatre PC case, the first thing you'll want to think about is form factor. The size of the case affects far more than how much space your entertainment PC takes up. You need the case to be large enough to contain the hardware you want driving your equipment. If you're going to be using powerful GPUs and tons of computing power, then you're going to want large components that can only properly fit inside equally large cases. This is especially true for people who want to play games from their home theatre PC.
On the other hand, many people will want their media center case to be small enough to fit comfortably into the same tight spaces they might stick a Blu-ray player or stereo equipment. If you're thinking more about movies and streaming content than you are about playing graphically-intense games, then many people will be well-served by a smaller case.
Smaller Cases, Bigger Problems
For smaller form factor builds, choosing the correct HTPC media case is particularly important. Larger cases are far easier to work inside, and much better at dispersing heat. People with larger cases have to worry less about which components may or may not fit, and have to work less to construct and upgrade their PC. Heat can slow down your system and rapidly age your electronics, which is no minor issue. In other words, smaller form factor cases are best left up to experts who not only know how to build a PC, but are up to the extra challenge of making that PC fit in a small case.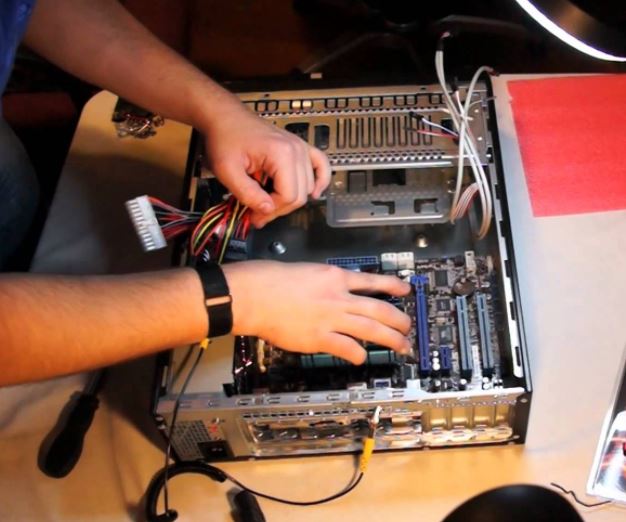 Power Supply Included
A great number of HTPC cases come with an included power supply. Whether or not the supply is of any use to you is another question entirely. For example, if the power supply unit (PSU) doesn't have modular cables that can be attached or detached, then out of the box, you're going to be dealing with a nightmare for cable management. Or if the PSU doesn't have the right connection for your motherboard, you may end up needing to pay extra for adapters.
In terms of power, your typical HTPC will only need a modest 350-watt power supply, so you won't have to worry much about that unless you plan on installing a powerful GPU. Some PSUs have fans that operate on 24/7, others have sensors that only turn on or off depending on how warm the PSU gets. Although it might seem minor, being able to get rid of one more fan is a great for a media PC because fans produce unwanted noise.
Sound Control
It might seem counter-intuitive, but for sound control, you want a larger case with larger fans. Smaller cases make use higher numbers of small fans, and small fans are louder than larger fans. The materials and construction of the case also work towards creating or preventing resonance and vibration. Put simply, sturdy materials provide less vibration than flimsy ones.
A Quick Review
In summary, the bare minimum you want from your case is something that will fit all the hardware you want to stuff inside, and attach to all the hardware you want to connect with on the outside. But you can do more than the bare minimum. Larger cases are less noisy, lead to better airflow, and are more easily capable of holding large and powerful components you'll want for gaming in your media PC. The tradeoff is that they're also bulkier, and may look less at-home in a home media center.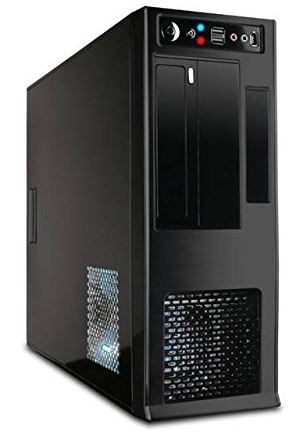 Apevia X-Master
Apevia's X-Master media center case rides the line between being a spacious tower, and yet still small enough to be snugly stored away in your entertainment console. The compact design can be placed either vertically like an ordinary tower, or horizontally like a desktop PC. Along the edges of the case you'll find a durable steel handle that you can comfortable grip to help move your computer for portability, making this case a good middle-point between a full tower and a micro design.
Distinguishing Features
Inside the case you'll find space for four drives: two 5.25'' drives, and two 3.5'' drives. The motherboard tray supports Baby AT, Micro ATX, and ATX boards. And the back end of the inside supports seven expansion slots for things like video cards, sound cards, and other expansions that need to protrude from your case. In other words, you're set for expandability.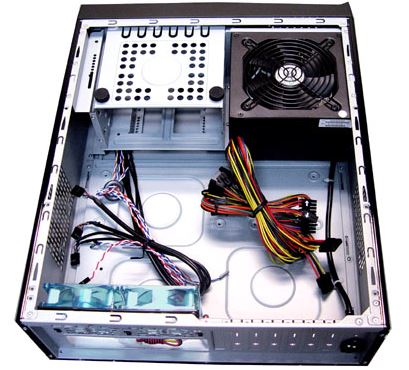 On the front panel, you'll find the usual suspects: an on/off switch, a reset button, two audio ports, two USB 2.0 ports, and a FireWire connection. What's a little less usual are the dual 80mm rear fans and their blue LEDs for a 21st century aesthetic. Those fans are paired to work with two 120mm front fans to create reasonably strong ventilation without creating a wind-tunnel of noise in the process.
As mentioned, this tower can be used either horizontally in a tower configuration or vertically in the desktop style. Depending on its orientation, this case sits at 5.3 x 14.3 x 17.8-inches. The full build is composed of steel and aluminum, which is a great mix of durability and lightweight design that's well suited to almost any media center PC.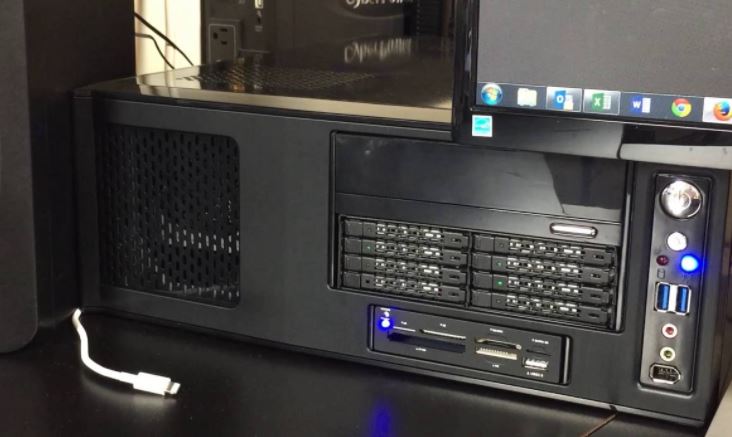 Other Considerations
Apevia has included a 500-watt PSU that operates with a particularly large 120mm fan. But whether or not you'll actually be able to use the PSU is another question entirely. If you intend to get all of your multimedia through your motherboard, then you aren't going to need any additional power connections for expansion slots for things like a GPU. But if you want to install a graphics card or otherwise use hardware that will need power connections, this PSU won't do it for you.
You won't find enough power plugs or Molex connectionns for PCIe card. Additionally, the PSU isn't modular, so you'll end up with wires littering in the case. If you choose this case, you'll either want to make sure you get a powerful motherboard with strong on-board graphics and sound, or you'll want to stick the included PSU in your closet and get something else.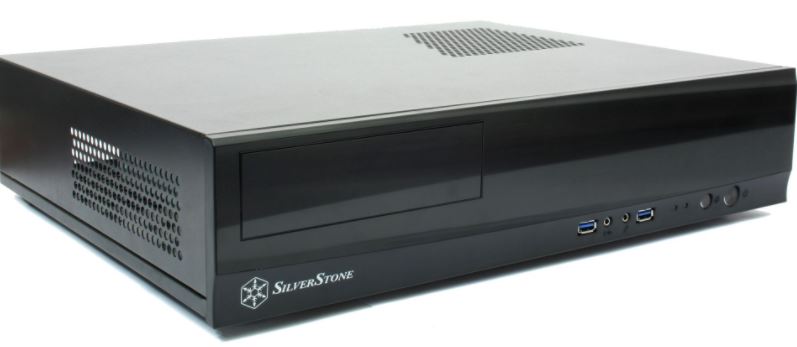 Silverstone Tek Milo
For people who want a small case, there's no beating a micro ATX design. Home PCs that need to fit smoothly into tight spaces want that micro-design, and for a slim form factor you can't do better than Silverstone. This micro-ATX case defies expectations with relatively large expandability for a case of this size, and without giving up on providing enough airflow in the process.
This case supports up to four 80mm fans. But because the fans are small and numerous, you can expect them to be loud. By purchasing aftermarket fans, you may be able to decrease the sound level to some degree, but like all micro cases, you can expect this case to remain somewhat loud.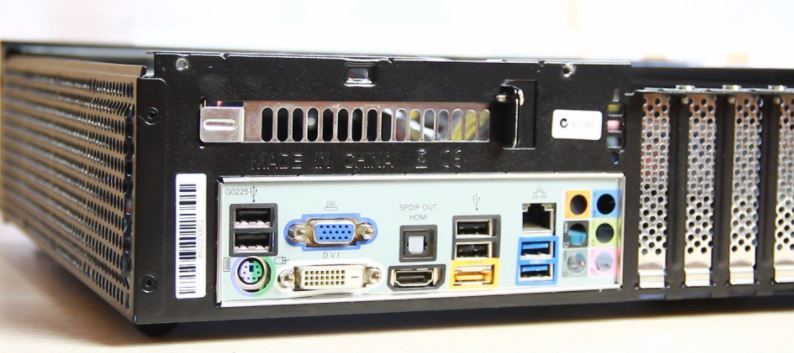 Distinguishing Features
Despite its tiny 4.1 x 17.3 x 13.8-inch dimensions, the Tek Milo can support three 3.5-inch drives or five 2.5-inch drives. Those drives are supported by special drive cages that can help you mount them inside the case without the need for screws or extra adapters. Getting a firm mount is important because for spinning hard disks, it ensures less vibration and ultimately less noise.
Another thing worth noting about this case is unlike many other micro cases, it allows you to use standard ATX power supplies, so you won't have to go scouring for obscure PSUs to fit inside. However, because it's an ATX case it only supports low-profile expansions, so you'll have to be wary of that when picking sound cards and GPUs. But for selecting those, you'll be pleased to find a reasonably roomy 5 expansion slots.
Another distinguishing feature includes the lockable front door which adds security to the device if you end up using it in a public space. The front I/O port includes two USB 3.0, two audio ports, and a lockable power button. With all of that combined, this case still weighs just under 9 lbs.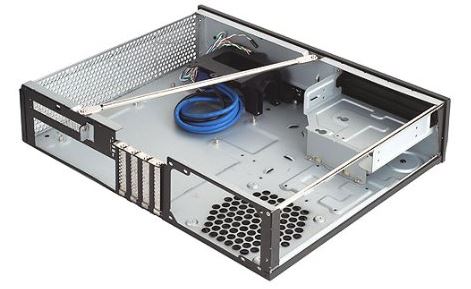 Other Considerations
If you don't know what you're doing, this isn't the case for you. Putting it together won't be easy. You're going to have to work harder to find the right low-profile components, and keep a close eye on the thermal output of the CPU you choose. You'll also have to work hard to install those components.
In this case, the optical drive bays are directly in front of the PSU space, making those connections particularly difficult. The hard drive bays immediately below that positon also ensure it's impossible to access your hard drives without removing your optical drives first. Complications like this will rapidly mount up and frustrate anyone who's not prepared to assemble a small media center case.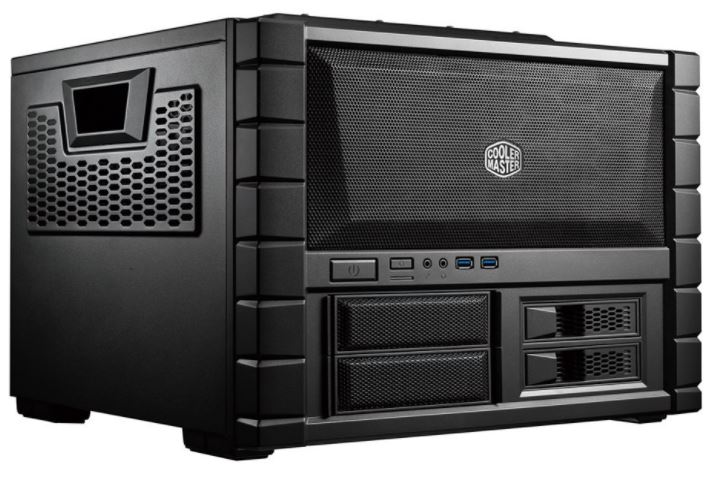 Cooler Master HAF XB EVO
If size isn't a concern for you, then you're in luck. Larger cases are easier to work with, quieter, and more capable of holding powerful components than their smaller counterparts. The Cooler Master HAF XB EVO is anything but compact, yet its unique cube design makes it optimal as a home theater PC case.
The inside of the case is broken into a dual-layer design that can help accommodate sizeable performance components without sacrificing too much space, or without making cooling more difficult. You'll have no issue sticking in your large ATX motherboard, or even a lengthy 344mm GPU. For CPU coolers, you'll have as much as 180mm in clearance, which is enough to install the largest coolers on the market.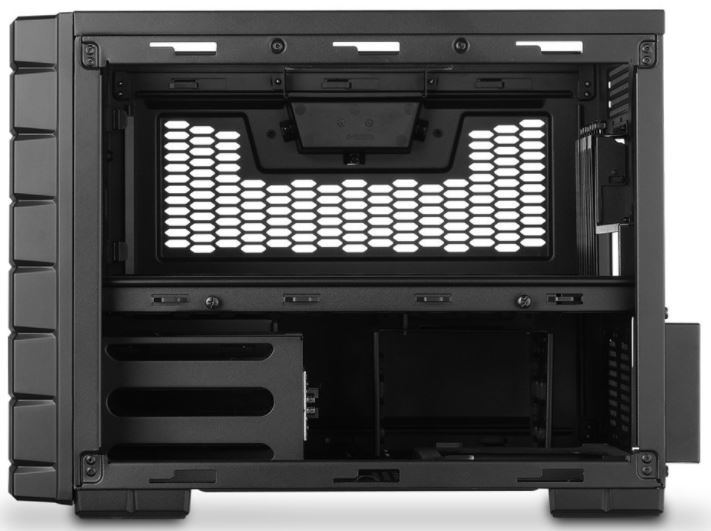 Distinguishing Features
Inside the HAF XB EVO, you'll find two pre-installed fans and two additional fan panels you can use to add more. The roomy 13 x 14.4 x 16.7-inch build makes this case easy to work inside, and all the easier thanks to a fully removable motherboard tray. On the side of the case, you'll find two recessed handles on each side for a secure grip, which makes the case reasonably portable even when it's filled with heavy electronics.
For drives, you'll find two 5.25" bays and, and four more bays that can be used for either 2.5" or 3.5" drives. Like with the motherboard, the internal hard drive cages can be fully removed to make installation as easy as possible. Plus, those bays have an external docking portal you can pop open to quickly exchange drives.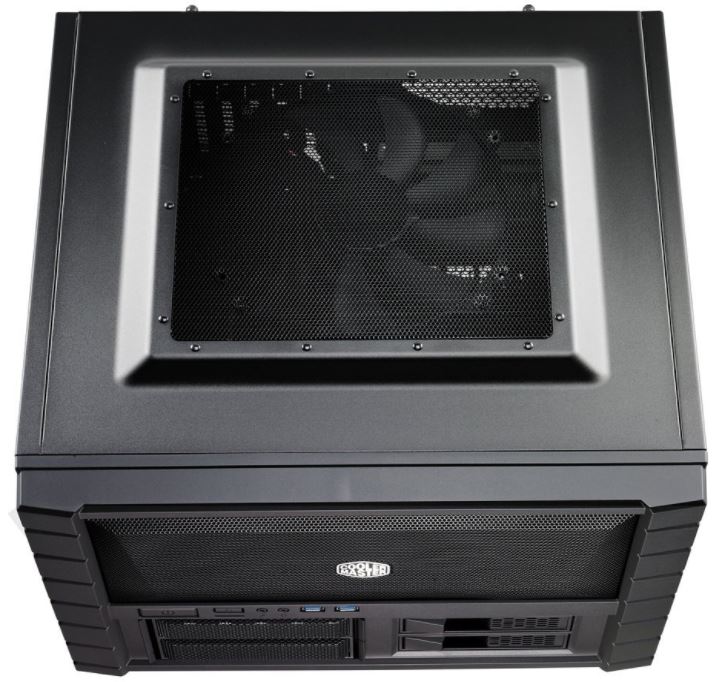 Other Considerations
In addition to the 120mm fan that comes installed on the front, there's space for another 120mm front-fan and two optional 80mm fans. There's another space for an optional 200mm fan on top. In terms of liquid cooling support, you'll find space for a front 240mm radiator and rear 120mm radiator. In other words, this case will give you no problems keeping all your hardware cool.
The included dust filters slide out of the bottom of the case, which makes it that much easier to keep your case dust-free. The front IO panel includes two USB 3.0 ports, two audio ports, and a power button reset button. The immense size of this case helps ensure it supports an array of motherboard types, including Micro ATX, ATX, mini ITX boards. And that size keeps this case sturdy, weighing just over 18 lbs.
Choosing Between 3 Quality Cases
If you're looking for a small form factor case, you want the Silverstone Tek Milo. It's not the case for gamers, and it's not the case for packing in tons of powerful hardware, but its definitely the case for anyone who wants a small form factor. The 4-inch clearance is slim enough to slide in just about anywhere you could stick a laptop. You're going to end up with noisier fans, but that's just the cost of choosing a smaller case.
If you want to pack a case with powerful hardware and you don't particularly care if the result is large, then you want the Cooler Master HAF XB EVO. It has unmatched airflow, and enough space for the largest and most powerful hardware components. It's a great option for gamers, audiophiles, or other people who are going to run a seriously strong machine. And with its large and numerous fan options, you won't have to worry about keeping your hardware silent and cool.
For a case that's somewhere in-between the tiny form factor of the Silverstone, and the massive Cooler Master, you're looking at the Apevia X-Master. It's compact enough to fit in most places, light enough to carry around, and looks close enough to an ordinary computer case. Even though it's a smaller case, it can still hold ordinary sized GPUs and other components, and won't be overly challenging to build inside. And if you can make use of the included PSU, it's an even better deal.