We live in an age where consumers are now empowered to take charge of their own home security. Gone are the days where you'd have to purchase an expensive monitoring package from an all-inclusive provider. All you need to do is select the components you want, have them delivered to your house, and plug them in!
The most important part of any home security system is a camera. Whether you're just trying to keep tabs on the baby sitter, or turn over evidence to the police in the event of a break in, a camera is essential.
Unfortunately, it's not always easy to know which camera is right for you. Wireless IP cameras tend to be the most versatile and affordable of the bunch, but many consumers find it challenging to make sense of all the specifications. We put this guide together to help you understand everything you need to know before purchasing one. We'll take a look at the three best wireless indoor IP cameras on the market. After, we'll help you pick the one that's right for you.
Reolink C2
Reolink is no stranger to the home security industry. When we first tested the Reolink C2, we found that it's unique design made it one of the most adaptable IP cameras on the market. Today, we'll be looking to see how it stacks up against the competition.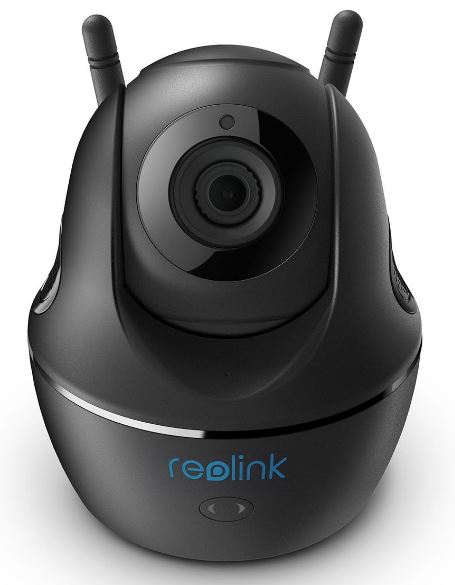 Design
The rounded design of the Reolink C2 makes it look like something that could fit comfortably in a cup holder. It looks and feels incredibly durable, but once you turn it on you'll realize that there are quite a few moving parts under the black plastic case. The main mount for the camera can rotate 355 degrees – almost a complete rotation. This allows the image to be panned in almost any direction you like. The two arms that reach up to grasp the round camera are also motorized, giving it the ability to look up and down. The combination of these two motorized sections mean that you only need one camera to do the job of many. Instead of placing a camera in each corner of a room, you can place this one in the center and enjoy complete 360-degree coverage.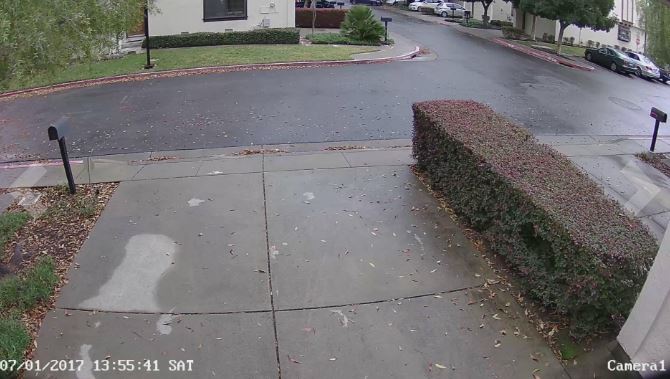 Image Quality
Forget full HD, with the C2 you get an impressive 1440p display. With nearly 40% more pixels than a 1080p camera, the images it produces are much clearer and more sharply defined than we're used to seeing. Since IP cameras typically use a wide-angle lens, this is ideal. When you zoom in on a pre-recorded image, you'll generally find that it gets blocky and distorted. With a 1440p image, you can enlarge an image to twice its size and still get a 720p-grade image.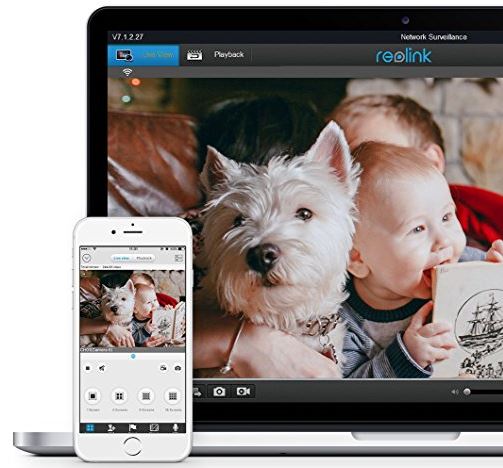 But resolution isn't the only important thing about cameras. Dynamic range is also very important. A camera needs to be able to look at a room, interpret what's important, and present an image that isn't too dark or too light to see clearly. The image sensor in the C2 does an excellent job at this. Even when there is bright sunlight shining through a window, or a dimly lit area of a room, the image is still clearly defined and easy to see. The video stream isn't going to win any awards for cinematic atmosphere, but you're able to pick out very fine details without having to strain your eyes.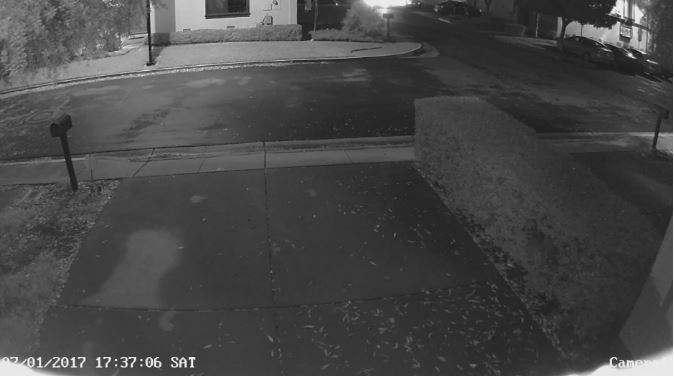 When you turn the lights out at night, the C2 has 24 separate infrared LEDs that come to life. These LEDs produce a light that is invisible to the human eye, but easy for special cameras to pick up. It illuminates an area up to 65 feet away, so you still get a clear picture at night. Even though it's black and white, the camera still produces a clear, visible image that you'll feel safe relying on to keep you safe.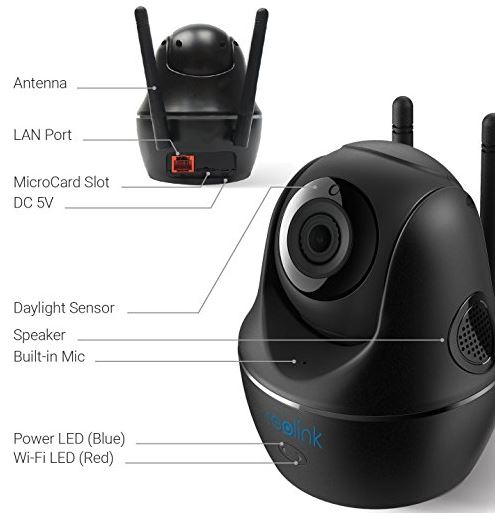 Connectivity
In order to stream data to your phone, the Reolink C2 uses a high end WiFi chipset that connects on both the 2.4 and 5ghz bands. When you're viewing the video stream remotely, you're connecting directly to a camera. If multiple people are viewing the same stream, some WiFi chipsets will become overwhelmed and start to lag. Fortunately, the Reolink C2 supports MIMO (multiple input, multiple output.) Even with up to 4 connections going on at the same time, your signal won't get dropped or interrupted.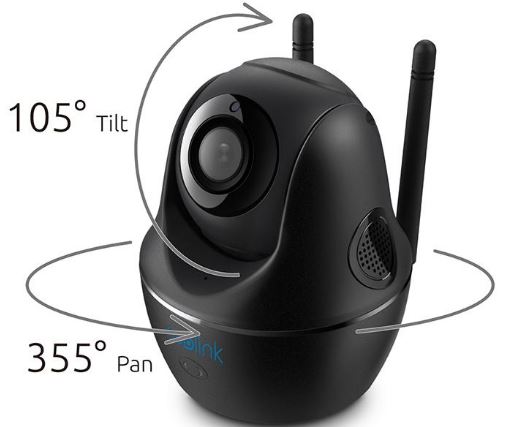 Features
Many affordable IP cameras require you to set up a computer as a server to control the device, but the C2 has everything built in. By adding an application to your phone, you have instant access to both live stream and historical video. The video itself is stored on the cameras SD card, which can be upgraded to 64GB if necessary.
There is also a 2-way radio built right in. This functions like an intercom. At any given point, all you have to do is press a button on your phone to initiate a conversation. Anything you say will be played back through the cameras speaker, and vice versa.
Phylink Cube HD1080
Phylink takes a product you think you're familiar with, and manages to make it smaller. They've used their expertise on a wide range of home security systems. Some are designed to be ultra-compact hidden cameras, while others are more powerful. The Cube HD1080 is a combination between the two. Compact enough that you can mount it anywhere, but large enough to store a high quality image sensor.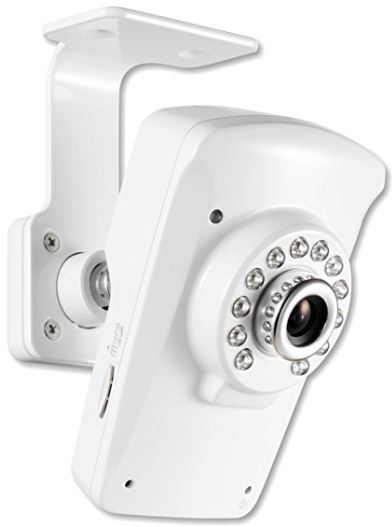 Design
The Phylink Cube HD1080 is designed to be mounted anywhere. The squared off face is attached to a swivel arm and an L shaped bracket. On the base of the bracket are two screw holes. The base is rigid enough that you could screw it into the tough exterior of your home, but lightweight that it could be mounted on drywall. Combined with the swivel mount that allows you to place the camera anywhere you like, and you've got one versatile little unit.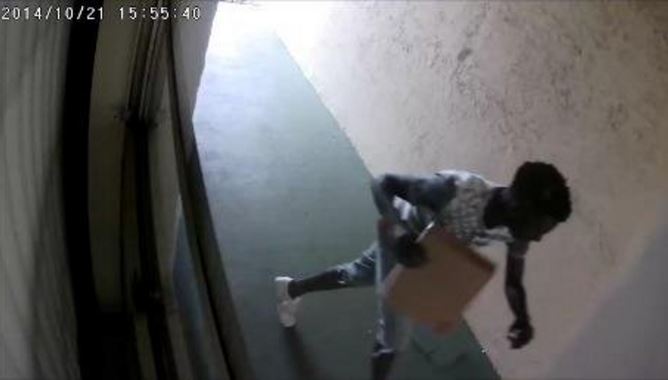 Image Quality
Although there are many 1080p cameras on the market, we were particularly impressed with this one. Images were sharp and free from noise – something that you don't often find in this price range. The biggest improvement we noticed was the fact that images do not distort, even when there is fast motion. This is because the Cube uses a high-end compression that doesn't introduce any additional noise.
Another feature that we thought was above average was the night vision. This particular model uses an IR-Cut filter that prevents nigh shots from having too much contrast. Everything seems a little more toned down. You're still able to make out all the details, but something that typically is seen as sharp will be a little more smoothed out. This is easier on the eyes, so you can better make out the fine details.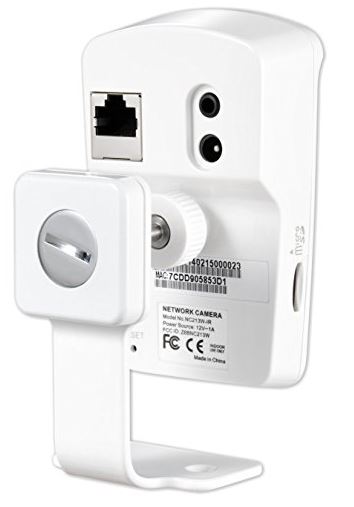 Connectivity
Although wireless technology has come a long way, sometimes there is no replacement for Ethernet. If you're installing this camera in a mission critical application, we'd highly recommend using a wired connection. You'll notice faster load times when accessing video from your phone, and much more reliability.
If you prefer the simplicity of WiFi, the Cube supports that as well. It uses a typical wireless antenna, so you do need to make sure you have a strong signal in your home. But as long as you can comfortably brose the internet from your mobile phone in the area where you wish to place the camera, the signal should be more than adequate.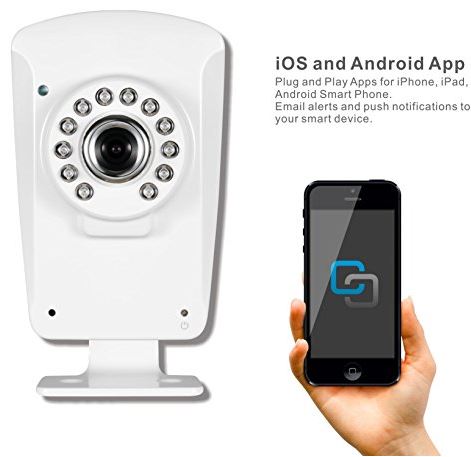 Features
When you purchase an expensive cloud based IP camera, manufacturers take on the responsibility of storing your video in a safe location. But this generally comes at an expensive monthly cost. With the Cube HD, you can set this system up yourself easily. It can connect directly to your Dropbox account. This allows you have files uploaded automatically, and access them at any time from any device with an internet connection.
Whether you use dropbox or not, the camera will make sure that you're notified of any activity going on. You can configure it (using the included application) to send you an email, or a push notification directly to your mobile phone. This means that it's doing the job of your alarm as well, so you will know when somebodies in your home the minute they enter.
Amcrest Pro HD
Amcrest is an overseas manufacturer that's known for creating affordable alternatives to common products. If the design reminds you of the C2, it's because the two are very similar. This makes it the ideal choice for those who want a rotatable camera, but don't want to spend the money on a high-end model.
Design
The Amcrest Pro HD has a large base that allows it to remain stable when placed on a table or shelf. Two built in motors allow it to move left to right, or up and down. All of this motion can be controlled from your cellphone, allowing you to remotely look around a room.
Despite all the moving parts, the camera is still surprisingly durable. It feels solid in the hand, and the motors are whisper quiet. With cameras priced this inexpensively, build quality is usually the first area that manufacturers start to sacrifice. The fact that Amcrest wasn't willing to compromise instills a lot of confidence in their brand.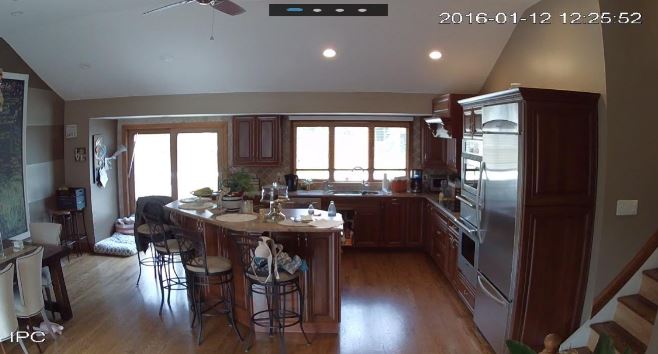 Image Quality
When used in the daylight, the video produced by the ProHD is shockingly good. Colors are a little more vibrant than we're used to seeing, as most home security cameras favor muted colors to increase clarity. All of the details were extremely sharp and well defined, and the built in optical zoom allows you to further increase the level of detail.
Although night vision is supported, we found this feature to be a little more basic than some. The areas that were illuminated looked great, but the camera has a smaller field of view without atmospheric lighting. This is a sacrifice that had to be made to increase the daytime performance, something that many users will find valuable.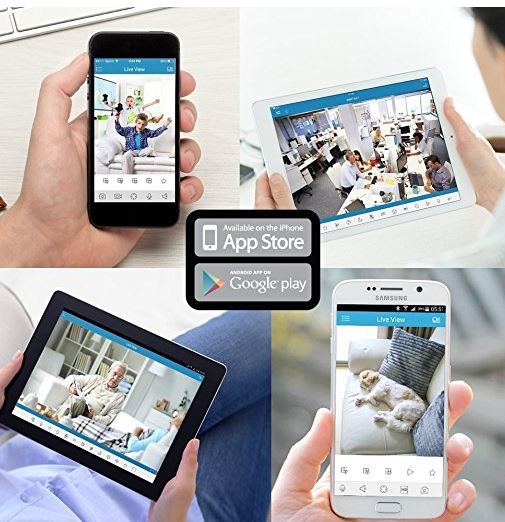 Connectivity
Whether you want to connect just a single camera or a whole array, Amcrest has you covered. They've designed a four-channel wireless system that allows multiple cameras to be shown as once. When you're using the included app to review footage, you'll see all four cameras in a grid arrangement. This gives you instant, at a glance feedback on everything going on in your home.
This system uses a standard 2.4Ghz wireless network. The video footage is quite high quality, so you'll want to make sure that you've got a router powerful enough to support all of these cameras.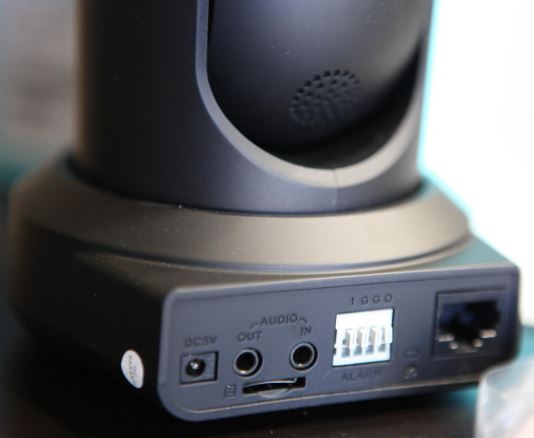 Features
Amcrest operates a cloud service, and they provide you with four hours of storage space free of charge. What can you do with only four hours? Well, imagine that you're at work and you receive a notification that motion was detected. You might not notice this right away. A few minutes later, you see the notification and immediately tune into the video feed. With the cloud storage, you can now rewind the footage up to 4 hours into the past. You won't have to be tethered into your phone at all times, so the four hours is more of a safety net than anything.
If that's not enough, you are able to upgrade the storage to cover 7, 15, or 30 days at a time. But this does come with a small service fee.
Which Wireless Indoor IP Camera is Right for Me?
These cameras would all be a fantastic choice, but only when used in the correct environment. For security purposes, the Reolink C2 is the clear winner. It produces the sharpest image of the bunch, and has best night vision. The camera has a full 360-degree field of view, and one of the best applications we've used.
The Amcrest Pro HD is very similar in design, but it's suitable for an entirely different purpose. This camera is great for those of you who want to use the camera as a way to stay in touch with your household. Whether you're checking up on the baby sitter or keeping an eye on your pets, it's vibrant daytime video is much more pleasing on the eyes than other options.
If you'd like to mount the camera up on the wall, the Phylink Cube HD1080 is the model for you. It's extremely compact and lightweight, allowing you to place it virtually anywhere. This is the type of camera that you can place somewhere hidden, so bystanders will pay no mind to it.
Looking for a camera that you can place outside and hold up to the elements? Be sure to take a look at some of the best outdoor wireless IP cameras that do a fantastic job in all environments.
For those of you looking to keep an eye on your pets, perhaps neither of these IP cameras will do. There are a number of interactive WiFi pet cameras that are more than just a video feed. These cameras provide direct, two-way communication between you and your pets. Whether you're playing a virtual game of "catch the laser" or treating fido to his favorite treat, these cameras have features designed just for pet owners – something you won't find anywhere else.