As a child, have you ever left a bucket outside in the rain so you could see how much rain fell by the next day? Most of us have. In those days, measuring the rain stemmed from childlike wonder and curiosity about the weather.
As an adult, measuring rainfall might stem from a combination of this wonder and the need to accurately measure rainfall for the benefit of your garden or farm. Having a rain gauge can be beneficial for many reasons. They can help you improve the health and sustainability of your garden, give you a deeper understanding of your region's weather conditions, or offer important data that gives you information about the local environment as a whole.
Not surprisingly, rain gauges are used by many people including homeowners, hobbyists, farmers, green keepers, government agencies, schools, agricultural and horticulturalists, and the list goes on!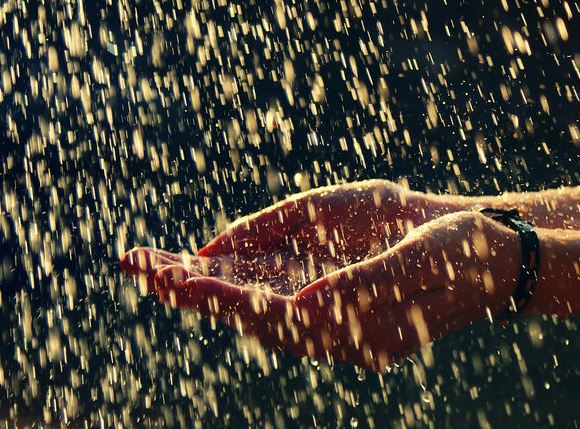 Everyone uses their rain gauge for slightly different purposes, but regardless of which category you fall under, you will need something more accurate than a simple bucket. There are many rain gauges out there that fulfill a range of different needs depending on the user.
If you're already in the market for a rain gauge, you might be reading this page because you have been so overwhelmed with how many different kinds of rain gauges are out there. The problem with shopping for a rain gauge is that these devices are often used by professional weather analysts or horticulturalist who require very sophisticated and specific equipment. Plus, rain gauges have a long history. The first recorded rain gauges' date back as far as Ancient Greece, meaning many different methods of rain collection have developed over time.
These include tipping bucket rain gauges, optical rain gauges, acoustic rain gauges and more! You might not have realized how vast the rain gauge market it, so we are here to help you narrow it down. Lucky for you, there are tons of rain gauges marketed toward the everyday consumer. These are more affordable and functional for most consumer's needs.
So, what should you be looking for in your rain gauge? What is necessary and what isn't? Even when you rule out the serious, professional equipment, there are so many rain gauges out there for the average consumer. Some of these are as simple as plastic measured tubes, while others come with wireless recording screens. Nonetheless, the answers to the above questions are not as complicated as they may seem. We have narrowed down the most important functions that you should look for in any rain gauge you decide to purchase.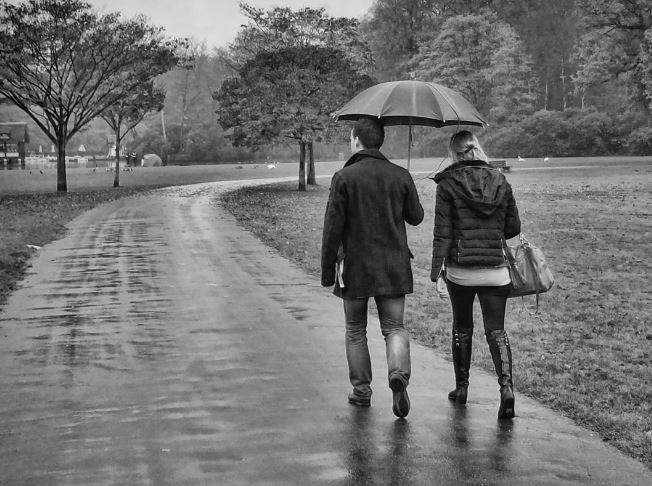 First, pick a rain gauge that is very weather resistant. That's right – some rain gauges don't hold up in harsh weather as well as others, so be on the lookout for cheap rain gauges that can't fulfill their most basic function. You should also look for a rain gauge that offers accurate readings, down to millimeters if possible. Some rain gauges only read as small as inches, which can be a disadvantage to landscapers, gardeners and farmers whose plants require specific watering needs.
A good, accurate rain gauge can help you keep track of how much water your plants are getting naturally, and how much you should provide yourself. In turn, an accurate rain gauge can even save you money in water usage. You also want to pick a rain gauge that is self-emptying. Most good quality rain gauges are, and they offer much more accurate readings as a result, so don't settle for rain gauge that doesn't offer this option. You will save yourself lots of headache in the long run.
It is also ideal to get a rain gauge that provides wireless data transmission. Again, so many rain gauges offer this function that we highly recommend you don't settle for less. With wireless transmission, you don't have to go out in the rain to obtain data and often don't even have to log records yourself. It's a great function that can significantly increase the functionality and efficiency of your data recording.
Based on these great functions, we have narrowed down three of the best rain gauges on the market, each offering slightly different advantages for different users. Take at a look at our list and find the best rain gauge for you.
AcuRite 00899 Deluxe Wireless Rain Gauge
The AcuRite 00899 Deluxe Wireless Rain Gauge has all the main features you want, including weather resistance and a self-emptying feature for the best accuracy.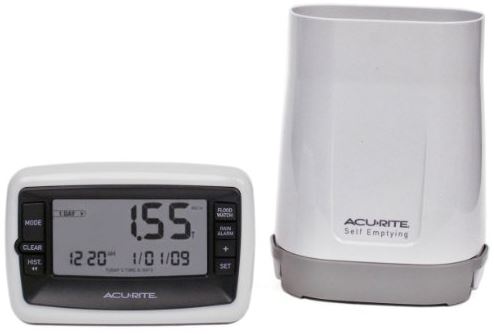 Plus, it comes with the option of measuring rainfall amounts in either inches or mm. The flexibility this rain gauge's accuracy makes it a great product for a broad spectrum of users, from the casual observer to the more serious gardener. These features give it great durability and better accuracy than most mid-range rain gauges on the market. Plus, it keeps a 1 to 7 day record so you can track up to a week at a time in rainfall data. Or, you can simply go day to day if rainfall history is less important to you.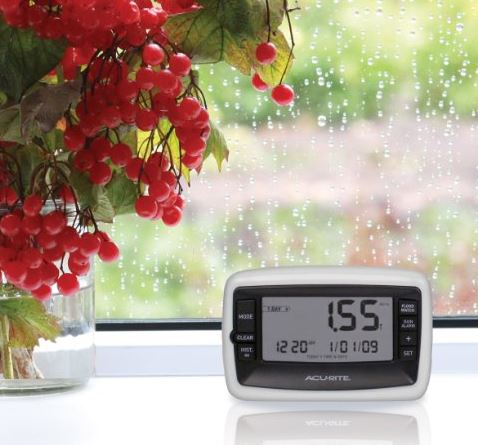 Remote Performance
The AcuRite 00899 Deluxe Wireless Rain Gauge transmits data every 16 seconds with an enhanced 433 MHz signal. This gives you frequent, up to date data that won't mislead you. The data goes to an indoor LCD monitor display that also includes a clock and calendar for increased functionality and convenience. You can place the monitor anywhere you like – it can stand on a countertop or is wall mountable for easy reading.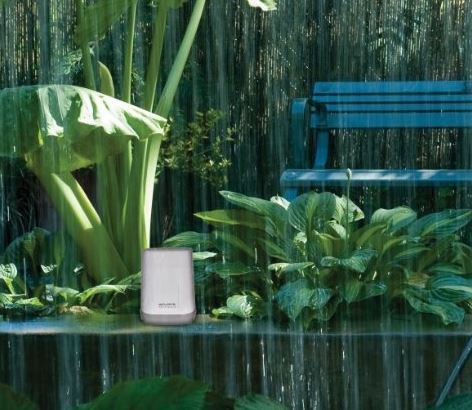 Stand-out Features
There are a few standout features for this AcuRite rain gauge. One is the flood warnings that alert you when heavy rainfall conditions could lead to flooding, which help you might save your plants from unnecessary over-watering. It also comes with a rainfall alarm. This may seem redundant, but can actually be very useful, especially if you are watering your plants with a basic irrigation system. While distracted, your AcuRite rain gauge will warn you the moment is starts to rain so you can turn off your watering system, saving money and avoiding over-watering. This feature is also great for the curious enthusiast, who might be using the rain gauge for basic weather analysis.
Oregon Scientific RGR126N Wireless Rain Gauge Weather Station (with Thermometer)
The Oregon Scientific RGR126N Wireless Rain Gauge Weather Station is another weather resistant, quality rain gauge with the important self-emptying feature. The accuracy of the Oregon Scientific is up to 0.4 inch increments for the most accurate possible readings. The only downside to this model is that it doesn't inform you when it starts raining, which means that readings under 1 mm might go unnoticed. More serious users might be a bit turned away because of this.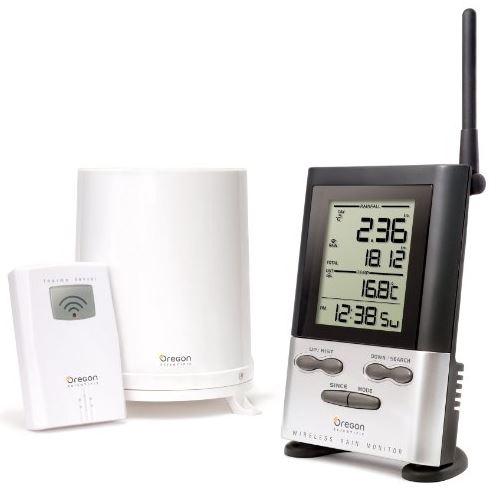 But for most users this is a minor fallback since you're always a window-look away from determining for yourself whether it's raining. Plus, this features does still include the heavy rainfall warning which in most cases is the more important feature.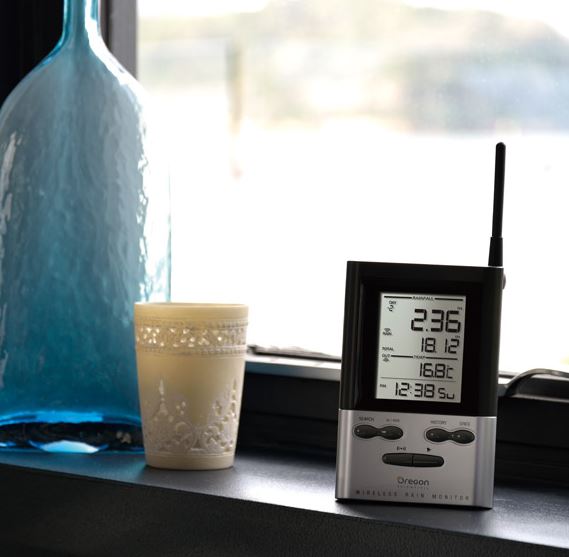 Remote Performance
The Oregon Scientific has the best wireless transmission range of the group. The rain collector can transmit data from up to 300 feet away from the monitor, and up to 100 feet from the wireless temperature sensor. This gives you the most freedom to put the rain collector wherever you want, and is an especially useful feature for large yards or properties. It also records temperature and humidity for a slightly more advanced data record.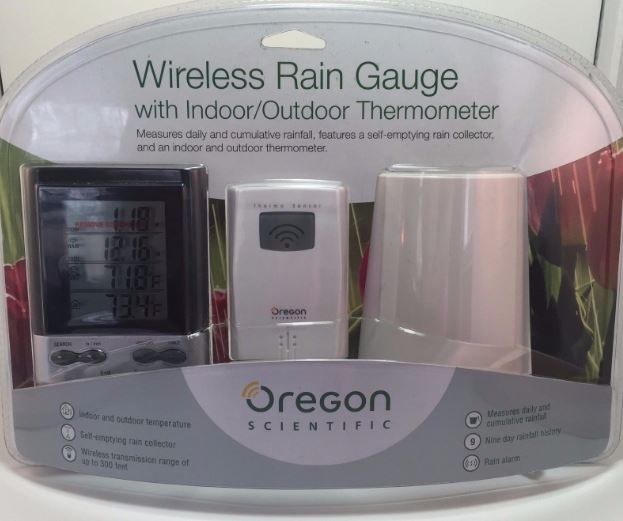 Stand-out Features
The Oregon Scientific RGR126N Wireless Rain Gauge Weather Station has a longer data history record than the AcuRite 00899 Deluxe at 9 days plus the current day, for a total of a 10-day record. It is also able to track how much water you are using to water your lawn. Plants usually need at least 1-1.5 inches of water per week, and how you water them is important. Deeper, less frequent watering are often more beneficial to the plants than light, regular watering.
Combining the 10-day data record with recordings of personal watering can greatly increase the efficiency with which your plants get watered. The Oregon Scientific is also the sleekest looking model on the list. This is great for gardeners or landscapers who place a high value on the aesthetics of their gardens (for example, public gardens) and don't want useful equipment to interfere with visitors' experience.
AcuRite 01089M Rain Gauge with Thermometer & Humidity
The AcuRite 01089M Rain Gauge comes with the same basic features as the 00899 model, such as a self-emptying rain collector, measurements in inch or millimeter accuracy, and a wireless LCD display. The advantage of the 01089M is that is has a 100-meter range for precision and accuracy.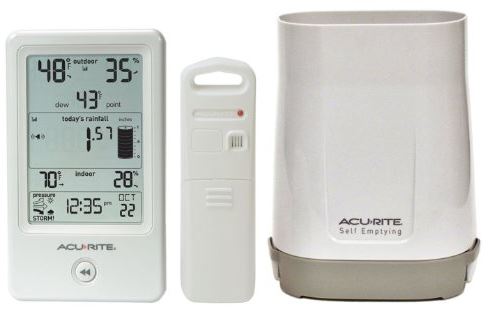 It is important to find a spot for your rain gauge that isn't obstructed by trees or walls, and this long range gives you more flexibility with placement options. It also gives you more accuracy with data readings over a longer distance.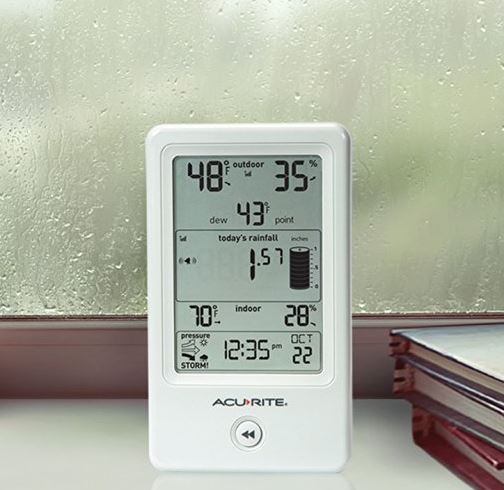 Remote Performance
The data transmission range is an important feature on the 01089M because it is capable of transmitting more data than many other models. On top of rainfall data, the 01089M also records outdoor conditions like temperature and humidity. These features make the 01089M ideal for more involved landscapers and horticulturalists who have a variety of plants that are affected by sensitive weather conditions. It also gives it a more accurate storm alert feature that provides information about the extent and severity of an oncoming storm or flood.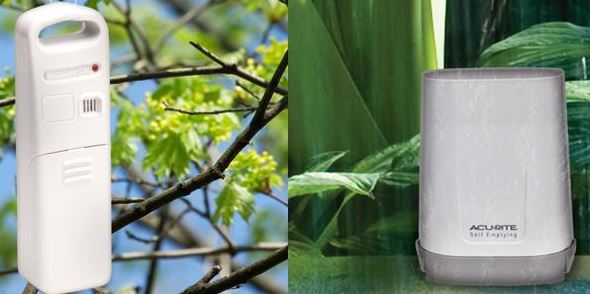 Stand-out Features
One of the best standout features of the 01089M is its long term data recording. It keeps weather records for the current day, week and month, and year, as well as the previous day and year. For anyone that will benefit from extensive data history, this feature is easy and helpful. The LCD monitor display also has a few extra features, including indoor temperature and humidity measurements. This is great for anyone who has indoor plants or gardens as well. The indoor data also keeps a record of all-time highs and lows with time stamps. For the little cherry on top, it also comes with an intelli-time clock that automatically adjusts for daylight savings.
Which Rain Gauge is Right for You?
Each of the rain gauges on this list are great options. They all boast premium features like self-emptying rain collectors, high weather resistance, and wireless data transmission to monitor displays with clocks that you can keep conveniently indoors. However, they also each bring their own unique benefits to the table, making each one ideal for a different user. So finally, which rain gauge is best for you?
For The Casual User, We Recommend:
AcuRite 00899 Deluxe Wireless Rain Gauge – This rain gauge is great for people who want the basic premium features at a good price. It is excellent for those who want frequent updates, perhaps as a way to be involved in weather data analysis or for light gardening purposes. This is the best "bang for your buck" rain gauge and ideal for casual landscapers and gardeners working with smaller areas.
For The Intermediate Enthusiast or Landscaper, We Recommend:
Oregon Scientific RGR126N Wireless Rain Gauge – It's best for slightly more serious enthusiasts, horticulturalists, or farmers who need longer term records and other data like humidity and temperature. The long signal transmission range on this unit makes it perfect for users with expansive properties who need greater flexibility in their placement options for the rain collector. It's personal watering analysis is another great feature that makes it the best unit for intermediate enthusiasts, because it offers a more well-rounded analysis of the amount of water getting to your plants. It the most aesthetically pleasing of the group, which also makes it great for those whose gardens are on display.
For The Serious Record Keeper, We Recommend:
AcuRite 01089M Rain Gauge with Thermometer & Humidity – This unit is perfect for serious gardeners who need more advanced data and long term record keeping. It is ideal for users who need to be able to analyze weather and rainfall trends over long periods of time. It is also perfect for those who have a wide variety of plants growing, because it is the only unit that offers indoor temperature and humidity data. So whether you are a serious gardener or landscaper, or a weather analysis enthusiast, this is the rain gauge for you.