Purchasing a home theater audio system can be a complicated process. You have to purchase speakers that will work in harmony with each other. If you fail to do so, you'll be stuck with a system that likely cost you a fortune and doesn't perform as well as you had expected. Bose changed the audio marketplace with the SoundTouch 300 and the virtually invisible wireless speakers. Finally, you can purchase a modular system that works in perfect harmony. However, there's one disadvantage to the sleek, compact designs that Bose prefers. While the other 300 series speakers are capable of producing a clear, full bodied sound, they simply don't have the punch that many users crave.
This is where the Acoustimass 300 Series Bass Module comes in. Designed to be paired with the other 300 series speakers, this subwoofer is capable of extending your lows to a level you never thought possible. But this premium product comes at a premium price. Should you pick up this sub for yourself, or spend your money elsewhere? Let's take a look.
First Looks
Considering that virtually every other Bose product on the market is designed to be compact and portable, the Acoustimass 300 certainly stands out a bit. Weighing in at nearly 40 pounds and with the dimensions of a small coffee table, this is significantly larger than anything we've seen from Bose before. But even if it's not shaped like a Bose product, it's certainly designed to look like one. The velvety smooth exterior just screams luxury, while the glass top gives it a mature look that synergizes with the compatible soundbar. But the looks alone aren't going to make your movies any more exciting, so let's take a look and see how it sounds.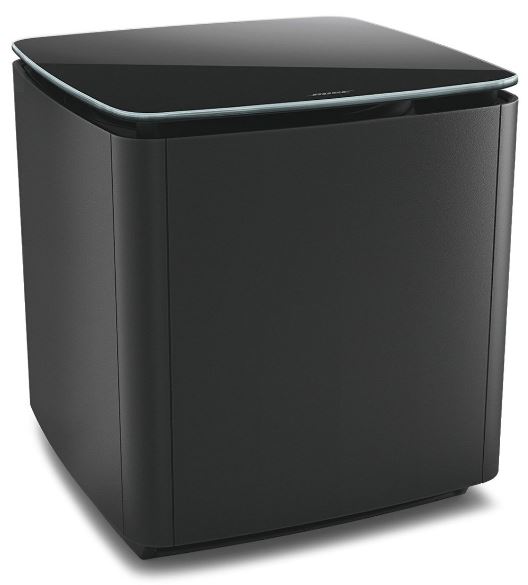 Set Up
Before you can get any sound from your speaker, you're going to have to set it up. Although it's designed to connect to the soundbar, there are very few buttons or controls on the bar itself. We've been down this road before, trying to pair devices together with no visual indication. We were prepared for the worst. But what we found was a pleasant surprise. Set up was as close to effortless as it could be.
Here's the procedure: First, you put the speaker on the ground. Next, you plug it into the wall. And that's it! It communicates wirelessly with the soundbar, so simply having it present in the same room is enough to complete the set up procedure. Until they figure out a way to deliver power wirelessly, we can't think of anyway that Bose could simplify the process.
If you live in a major urban center, Amazon will offer to set up your audio system for you (for a fee). I think it's safe to say that you can skip this service.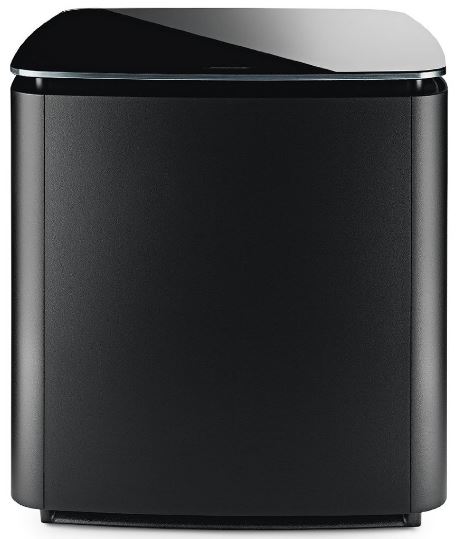 Sound Quality: Movies
The most important measure of any audio product is how well it sounds. Sure, you may be willing to make some quality sacrifices for a portable speaker that is durable or maybe has a long battery life. But the Bose Acoustimass 300 is far from a portable speaker. Given its premium price tag, we were prepared to be highly critical of this subwoofer. In our eyes, the only measure of its value was how it sounded. Turns out, we were wrong.
The real value of this sub is not entirely how it sounds, but how it feels. And in this regard, we were incredibly impressed. Our first test was with an action movie on Blu-ray, and our jaws hit the floor. Every explosion produced an audible blast that you could feel in your chest. Every bullet fired had a tactile pop to it. This adds a whole new level of depth to your movies that you just can't get with basic speakers.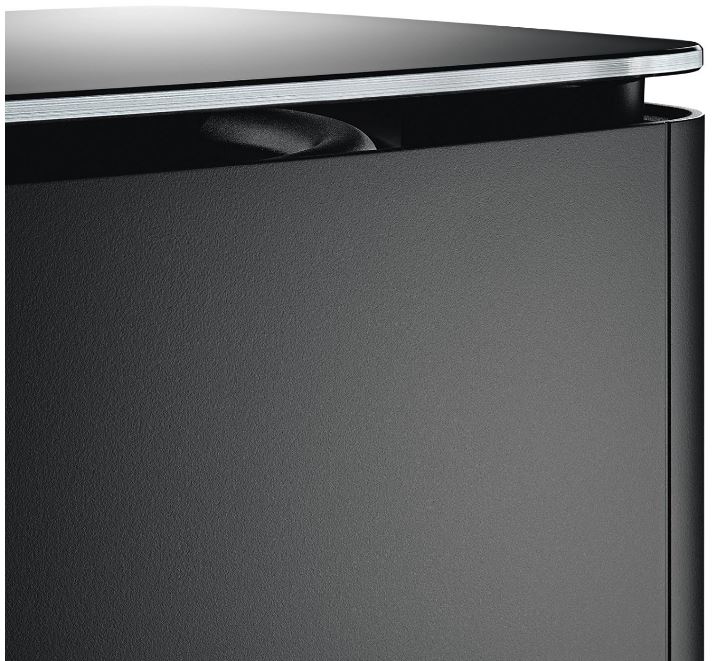 As for the bass itself, it can only be described as clear and powerful. Every note hits with an almost effortless precision. Just like with the sound bar, the audio feels as if it is coming from all around you instead of from a single point. This is possible thanks to the "quietport" technology. On many subs, you've probably noticed a hole in the box. These are called ports, and the serve two purposes. First, they're designed to vent the box. Most subwoofers move too much air to be contained in one place, so venting the speaker allows air to move in and out of the box without creating vibrations or rattling. When you see circular ports, you'll notice that they look a little like the front of the trombone. And they behave in a similar manner. These ports amplify the sound, so that manufacturers can get away with using smaller speakers. The disadvantage is that the sound comes from a singular source, so you don't get the full bodied sound you get with the Acoustimass 300.
You'll notice that the glass top of the sub is raised off the box but a small margin. This is actually the quiet port itself. Because Bose uses a large and powerful driver, there's no need for volume enhancing ports. The result is an explosive sound that seems to come from every corner of your room at the same time – an experience we've rarely had with basic subwoofers.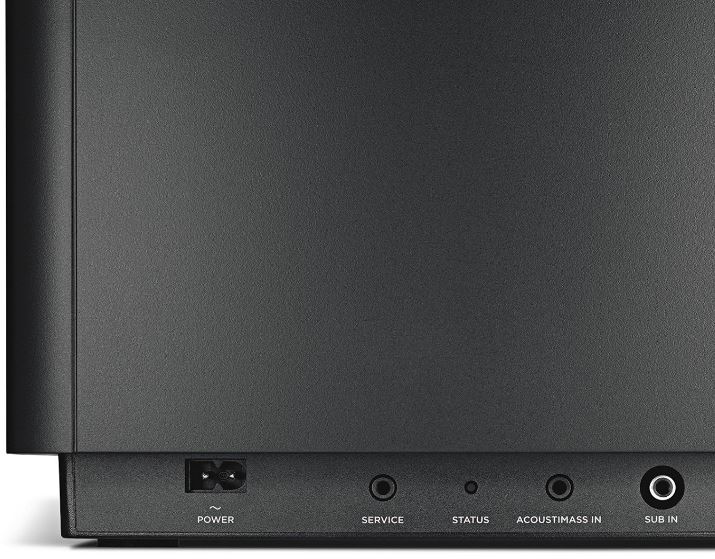 Sound Quality: Music
Generally, subwoofers are divided into two categories. You have ones for movies, and ones for music. It's really challenging to create a subwoofer that is suitable for both. Movies demand punchy, explosive bass that is recreated realistically. Music, on the other hand, demands accuracy and the ability to recreate multiple harmonic tones at once. When we saw that this subwoofer was being promoted for both uses, we were a little worried. However, the Acoustimass 300 manages to handle both roles competently.
After our experience with movies, we really wanted to see what this speaker was made of. So we threw on the most aggressive, upbeat electronic track we could find. And the results were exactly what we expected. Every note hit us in the chest, and we were able to hear a greater level of depth and detail to the bass notes than we had ever heard before.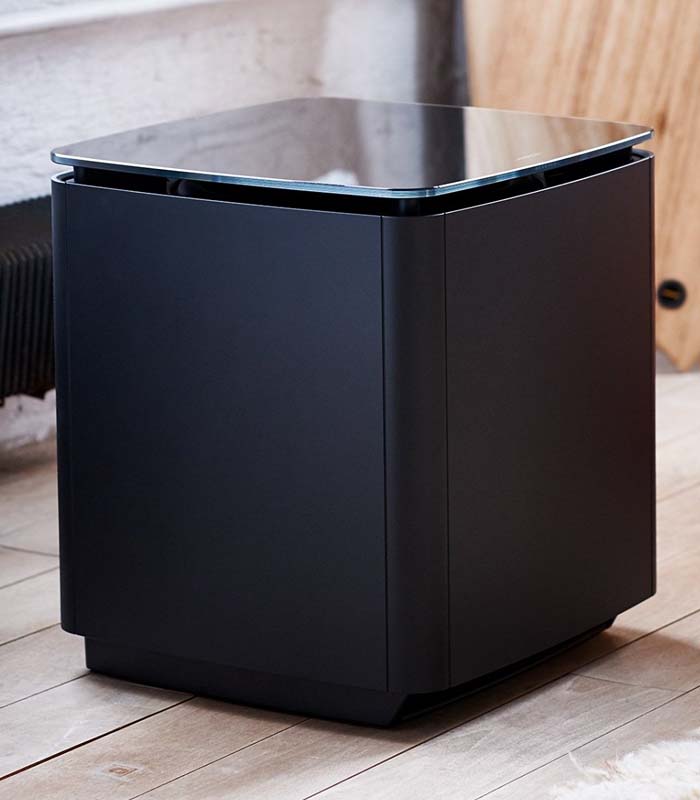 But what if you aren't into slamming electronic bass? We decided to try something on the opposite end of the spectrum and play a jazz track, "Seven Days Of Falling" by the Esbjörn Svensson Trio. This track has a gentle, punctuating bassline that is as far from synthetic as you can get. And the Acoustimass was able to perform competently. This track let us see a whole new side of the speaker. This wasn't the aggressive, punchy bass we had become accustomed to. Instead, we found that the speaker pulled in the reigns a bit and offered an accurate, detailed sound that gave us greater appreciation for the instruments that composed the song.
It's safe to say that no matter what type of music you enjoy, the Acoustimass 300 will be able to enhance your listening experience.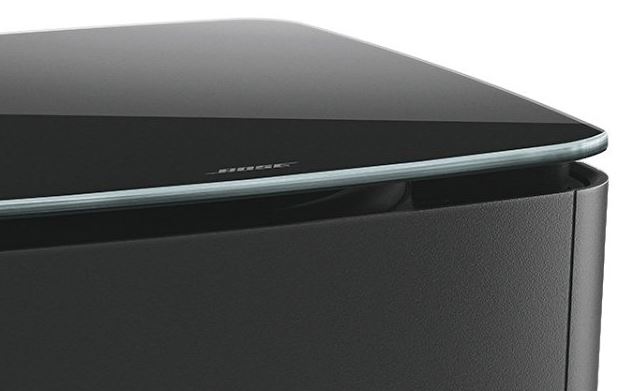 So, Is the Bose Acoustimass 300 Bass Module Worth It?
If you've read our other reviews, you know how impressed we were with the 300 series audio system. But the Bose Acoustimass 300 Bass Module takes everything we love and adds an entirely new layer of depth to it. If you've already go the soundbar, then we'd consider this to be an essential purchase.
However, the Acoustimass 300 is a little different than the other two components of the 300 series system. The Soundbar can be used on its own, or with the other components. The surround speakers can also be used independently, even as a portable speaker. But the Bass Module is not independent. It works exclusively with the 300 series soundbar, and is not compatible with any other audio system.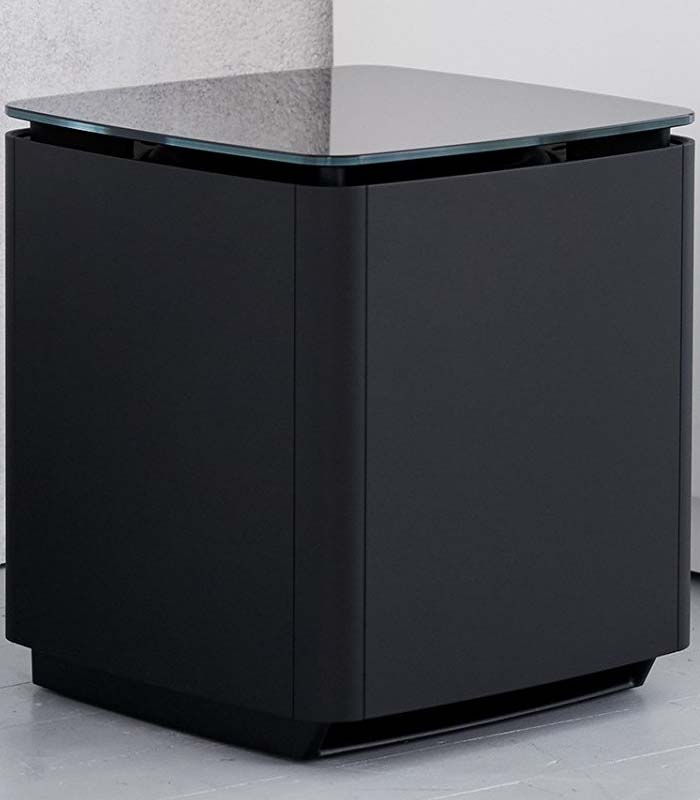 If you are only on the market for the sub and don't intend to purchase the soundbar, then this is probably not good value. However, if you are looking for an upgrade then the kit would make a fantastic choice. Even the combined price of all three components is significantly less than you would have to pay to find a comparable system. We've heard plenty of home theater systems before, and you'd likely have to spend upwards of $2500 to get a comparable quality system.
There is really only one downside to the wireless bass module. Your neighbors will hate you. If you live in a small apartment or condo, you'll want to write some apology cards in advance while you wait for your shipment to arrive.
Meet Derek, "TechGuru," a 34-year-old technology enthusiast with a deep passion for tech innovations. With extensive experience, he specializes in gaming hardware and software, and has expertise in gadgets, custom PCs, and audio.
Besides writing about tech and reviewing new products, Derek enjoys traveling, hiking, and photography. Committed to keeping up with the latest industry trends, he aims to guide readers in making informed tech decisions.