Here at Nerd Techy, we're always on the lookout for innovative, high-quality products that can make a difference in the lives of our readers. One such product that has recently caught our attention is the ComMarker B4 Laser Engraver.
Designed to be versatile and efficient, this powerful engraver has the potential to revolutionize the creative experience for artists, hobbyists, and small businesses alike.
Design and Build Quality
The B4's aesthetics and functionality are thoughtfully designed, which is evident from its compact form factor and ergonomic features. It boasts a sleek and modern design that looks professional while maintaining a user-friendly appeal. The black metal casing not only adds a touch of elegance but also serves a practical purpose in protecting the internal components from damage. The overall build quality is solid and durable, ensuring that the device can withstand regular use.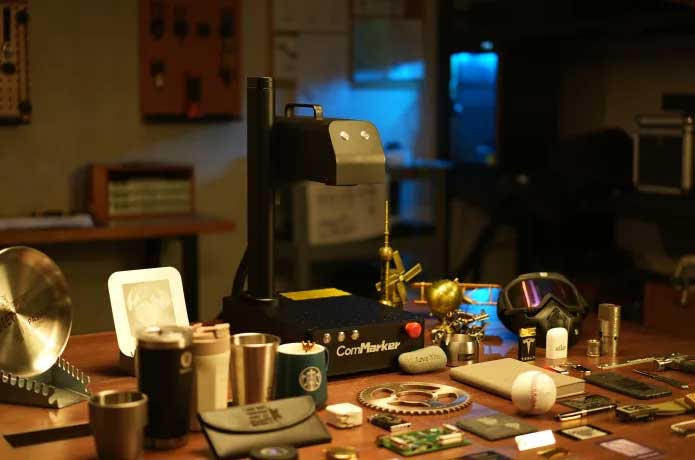 One noteworthy aspect of the design is the handheld component, which allows users to comfortably maneuver the engraver during use. This feature is particularly useful when working on intricate projects or when engraving large objects with irregular surfaces. The automatic lifting feature adds another layer of convenience to the design. This allows users to easily adjust the engraver's height, ensuring optimal focus and precision on objects of various sizes. The telescopic lifting level is a thoughtful addition that further enhances the engraver's versatility, catering to a wide range of applications.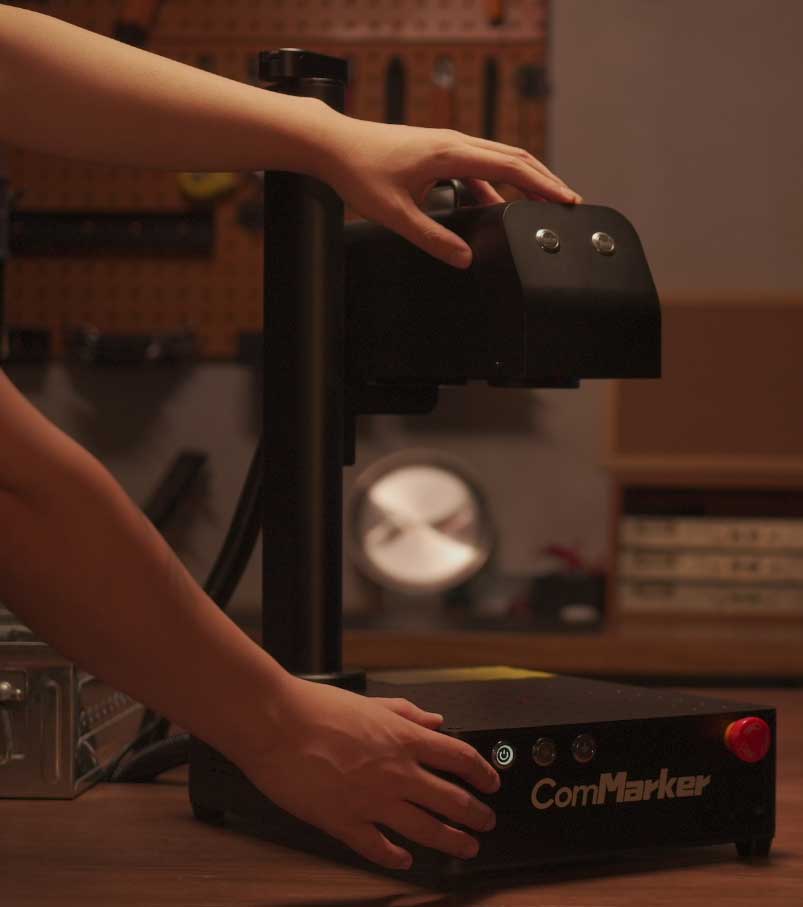 In terms of connectivity, the B4 is equipped with a data cable port for seamless connection to computers running Windows or macOS. This ensures compatibility with popular design software like LightBurn and EZCAD2, enabling users to create and import their designs with ease.
There's also a rotary chuck for engraving cylindrical objects, demonstrating the manufacturer's commitment to providing a comprehensive and versatile engraving solution. This attachment is easy to install and adjust, making it possible to create intricate designs on a variety of cylindrical objects with improved precision.
Power and Speed
When it comes to laser engravers, power and speed are two crucial factors that determine the efficiency and quality of the final product. The B4 excels in both of these aspects, making it an excellent choice for various applications, including hobbyists, artists, and small manufacturing businesses.
Its 20 watts of uninterrupted power is a game-changer in the laser engraving world. This powerful output allows the engraver to deliver deeper etches faster, resulting in more efficient and precise engraving. The focused field mirror increases the energy density, zeroing in the laser beam at a single point, ensuring exceptional accuracy and speed in the engraving process.
One of the standout features is the ability to engrave at speeds up to 10 times faster than competing models. This impressive speed advantage means that large, intricate designs that previously took minutes to complete can now be finished in mere seconds. The time savings offered by the engraver allow users to complete projects more quickly and efficiently, making it an invaluable asset for anyone looking to scale their business or create more intricate designs in less time.
What's more, the advanced fiber laser lens further contributes to its high-speed engraving capabilities. This lens delivers exceptional stability and ensures that the laser remains focused and accurate throughout the engraving process. The result? More precise engravings and a higher-quality end product.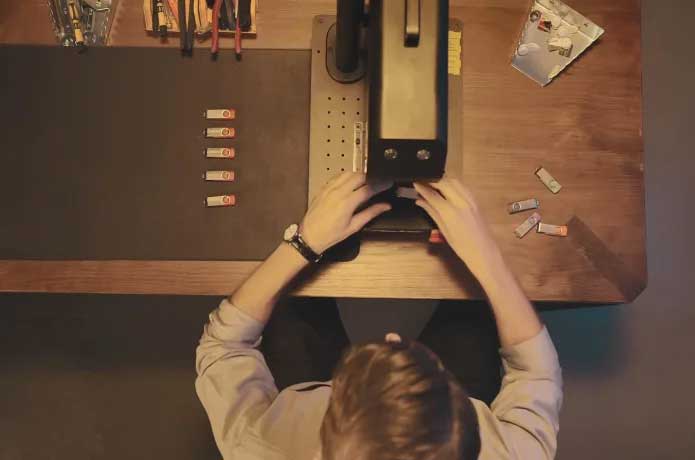 Another contributing factor to its impressive speed and power is the advanced mini fiber laser source, which comes courtesy of the industry-leading company, Max. This powerful laser source ensures that your designs are etched on the material rather than just marked on it. As such, you get a durable, permanent engraving that will stand the test of time.
Versatility
One of the key strengths of this unit is its incredible versatility. This engraver is designed to accommodate various applications, making it an ideal choice for everyone from hobbyists to business owners. Its ability to engrave on a wide range of materials, coupled with its multi-depth and color engraving capabilities, ensures that ComMarker's laser engraver stands out among competing models.
The ComMarker B4 is designed to work with an array of materials, including metals, plastics, leather, natural stone, and more. Its anti-reflective technology makes engraving on metal surfaces a breeze, while its revolutionary laser system delivers stunning results on non-metal materials, as well. This means that regardless of the material you choose for your project, you can trust the B4 to deliver professional-quality engravings every time.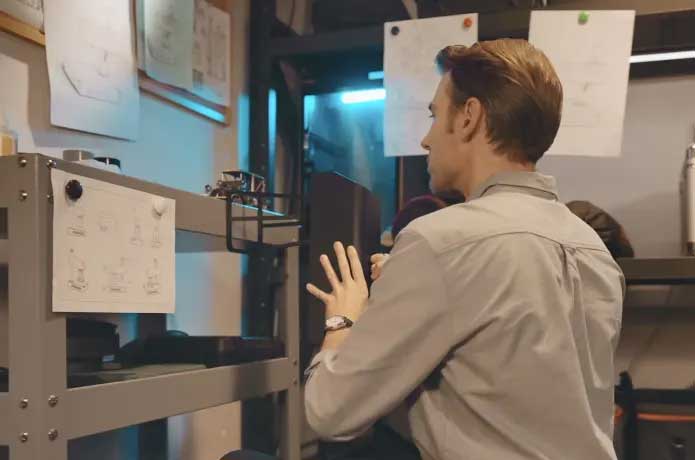 In addition, the ability to create engravings at multiple depths allows users to produce richer, more dynamic designs with added depth and texture. The engraver's aforementioned advanced fiber laser lens contributes to this capability by providing a smaller-sized laser for more precise engraving and a smaller laser spot for greater detail.
Another huge addition is that it can create more colorful engravings. This feature is particularly beneficial for artists and designers who want to create vibrant, eye-catching designs that showcase their creativity. I mentioned briefly that it is compatible with different software, but it also supports various image formats, such as AI, PLT, JPG, DXF, and PNG. That means users can work with their preferred design software and file formats, thus eliminating hassles and headaches while allowing for a smoother and more efficient creative process.
Adding to this unit's already impressive versatility is its light weight form factor. Whereas other machines clock in at around 65 pounds, the B4 weighs just 24 pounds. The weight difference here allows you to perform engravings at angles not previously possible with conventional laser engraving machines. That alone is a great advantage, as it opens up more possibilities for creating unique designs. So whether you're an artist looking to create intricate masterpieces or a hobbyist who just wants to make beautiful engravings, this machine can complement any creative endeavor.
Batch Engraving and Efficiency
One aspect that cannot be overlooked is the ability to streamline the batch engraving process and significantly increase efficiency. This feature is particularly beneficial for small manufacturing businesses or individuals who need to produce large quantities of engraved items quickly and cost-effectively. The advanced technology and design make batch engraving a seamless and hassle-free experience, ultimately boosting productivity and profitability.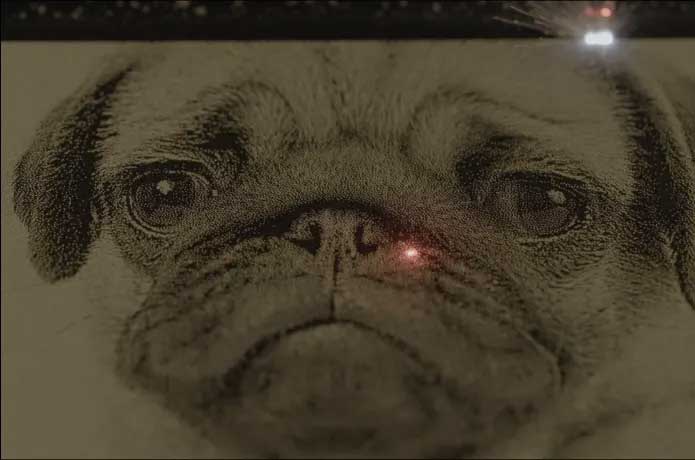 Moreover, it's designed to memorize patterns even when disconnected or reset, which is a game-changer for batch engravings. This feature allows users to save valuable time by not having to re-input the design for each engraving, resulting in a much faster and more efficient process. This level of efficiency is crucial for businesses looking to improve their production rates and cut down on labor costs.
Combined with its blazing-fast speed and precision, batch engraving technology is the perfect solution for businesses or individuals who need to produce a large number of engraved items quickly and accurately. So if you're looking to increase productivity and profitability, this is definitely one way to get the job done. Plus, with its user-friendly design and controls, batch engraving is more accessible than ever before, making it an ideal solution for businesses of all sizes.
It's also worth noting that ComMarker's patented technology helps to simplify the process of aligning laser points for batch engravings. With the press of a button, users can automatically align three laser points in seconds, eliminating the need for complex manual focus adjustments. This one-touch autofocusing feature further streamlines the batch engraving process, making it even easier and more efficient for users.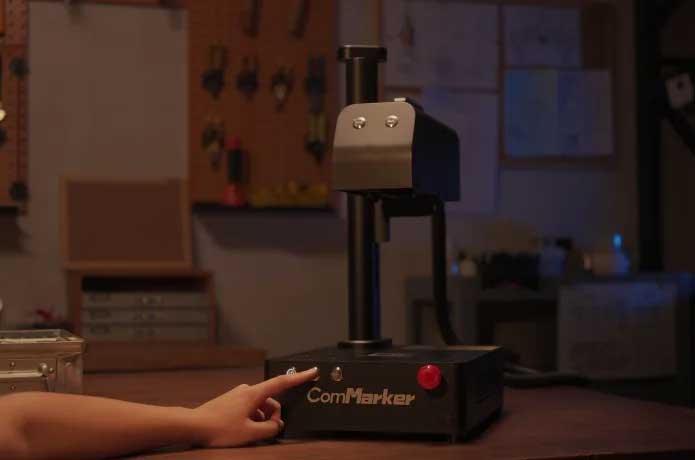 Finally, ComMarker takes safety seriously, offering an emergency stop function. It also comes equipped with safety certifications such as CE, FDA, and FCC, ensuring users can enjoy their engraving experience with peace of mind. These are welcome additions to what is already a well-built and safe device.
Final Thoughts
The ComMarker B4 Laser Engraver appears to be a groundbreaking and versatile tool that pushes the boundaries of engraving technology. It caters to hobbyists, artists, and small manufacturing businesses alike, providing a powerful and efficient solution for all engraving needs. With its compact design, impressive speed, and remarkable versatility, it's an exceptional investment for anyone looking to elevate their engraving capabilities and streamline their creative process.
In a market saturated with engraving tools, the B4 stands out as a game-changer, offering unmatched quality and functionality. It truly empowers users to bring their creative visions to life while also driving business success. Investing in this unit is a decision that will undoubtedly lead to an enhanced engraving experience and remarkable results.