DDPAI Z50
Pros
Excellent, vibrant video quality.
Color night vision works well with front cam.
Optional audio recording.
Easy to install and configure.
Affordable price-point.
Cons
Finicky app controls.
Micro SD card not included.
Design is somewhat bulky.
Rear camera night vision is lacking.
When you're driving, it never hurts to have a video of what's happening. For example, let's say someone runs a red light and T-bones you. It's two in the morning and there are no witnesses, nor is there any camera at the intersection. When the police arrive, the other driver says that you were the one who ran the red light. Without any evidence, it's going to be your word against theirs.
A good dash camera can solve that problem. If you have video evidence, you can frequently prove who was at fault in an accident. Dash cameras can also be useful if you're a rideshare driver. Disputes sometimes arise with a passenger, and an inward-facing camera can be a big help. It can also serve as a prophylactic measure to keep people on their best behavior.
Today, we're going to review the DDPAI Z50 4K Dash Cam. This is a 4K dash camera system with an easy-to-mount rear camera that can be positioned anywhere. But there are many features that go into making a good dash cam, and these are just a few. To find out whether this one is a good fit for you, you'll have to consider a number of details. We're about to go over every aspect of the Z50, and render our final verdict. Let's begin!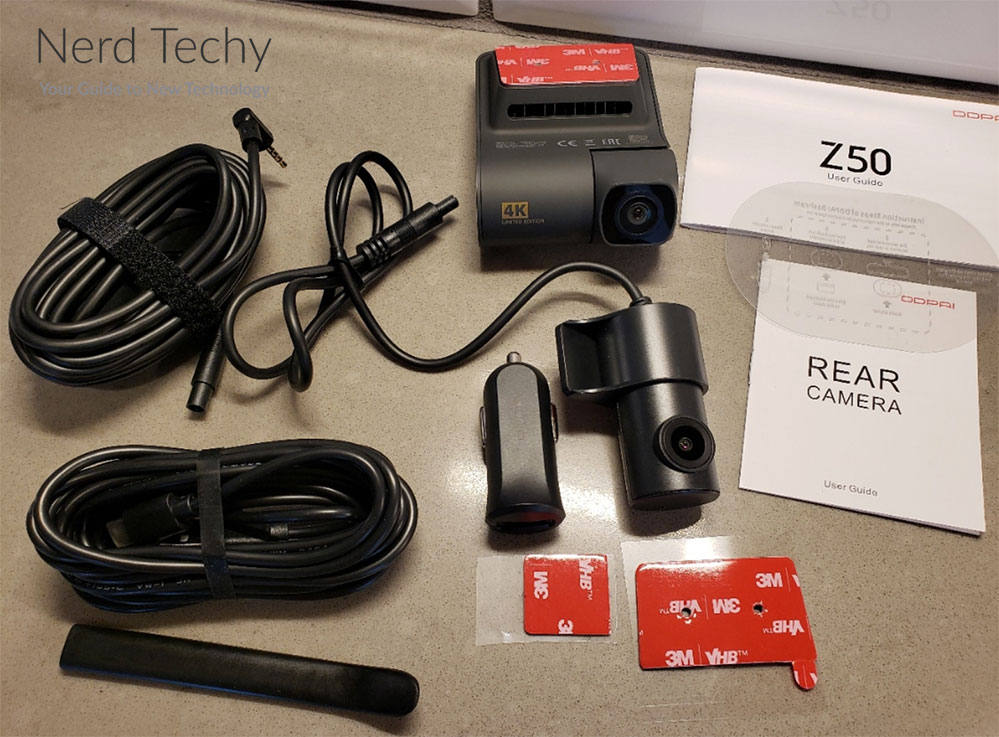 Overall Design
The main component of the DDPAI Z50 is the blocky front camera. It's made from a matte black plastic, similar to many electronics. The total size is 3.9 inches long, 2.4 inches wide, and 1.3 inches thick. The overall shape is roughly rectangular, although there's a rounded lobe at the bottom with speakers on the sides.
The camera mounts directly on your windshield, and can be positioned anywhere you like. On the front, facing you, is a large LCD display, with a bevel around the edge. The display occupies most of the face of the unit, and provides a good view of the road. There's a little battery meter at the top left that shows the charge remaining in the supercapacitor. You can even switch between a front and a rear view depending on what you want to see.
The rear camera is significantly smaller. That's because there's no need for any internal electronics other than the camera itself. Everything else, such as the GPS receiver, is located inside the front camera housing. The rear camera is barrel-shaped, and attaches to a bracket at one end. The lens itself is on the side of the barrel, which can rotate 360 degrees. This allows you to aim it exactly where you want.
Control Functions
Operating the Z50 is pretty straightforward. There's a set of four circular buttons directly beneath the LCD screen. These buttons provide good tactile response, which makes them easy to use and helps prevent any mistakes. The button on the right turns the system on and off, as you might expect.
The second button from the right allows you to review your previously recorded videos. Moving down the line, we come to the audio button. This turns the camera's microphone function on and off, which can be useful. Some states make it illegal to record audio along with surveillance video. So being able to turn the mic off can keep you compliant with the law.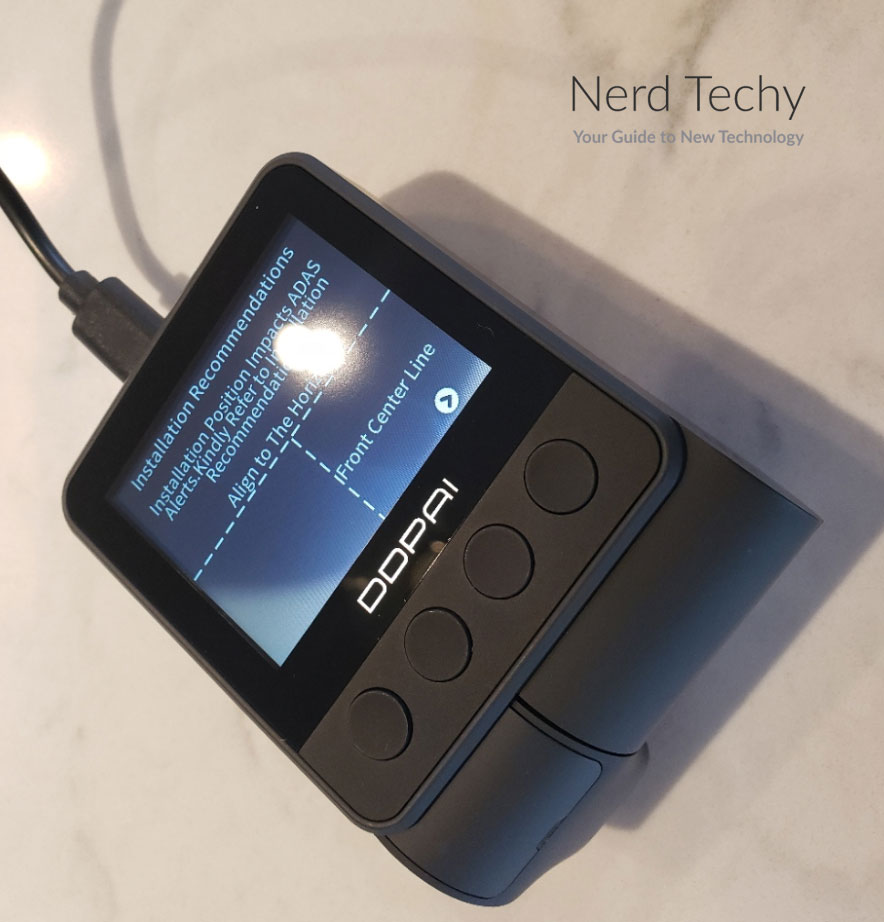 The button on the far left opens up the system settings. This allows you to change your recording settings, display options, and make other modifications. When you're inside the menu, the middle two buttons will switch modes to perform navigation functions. They will do this contextually depending on what you're doing with the system.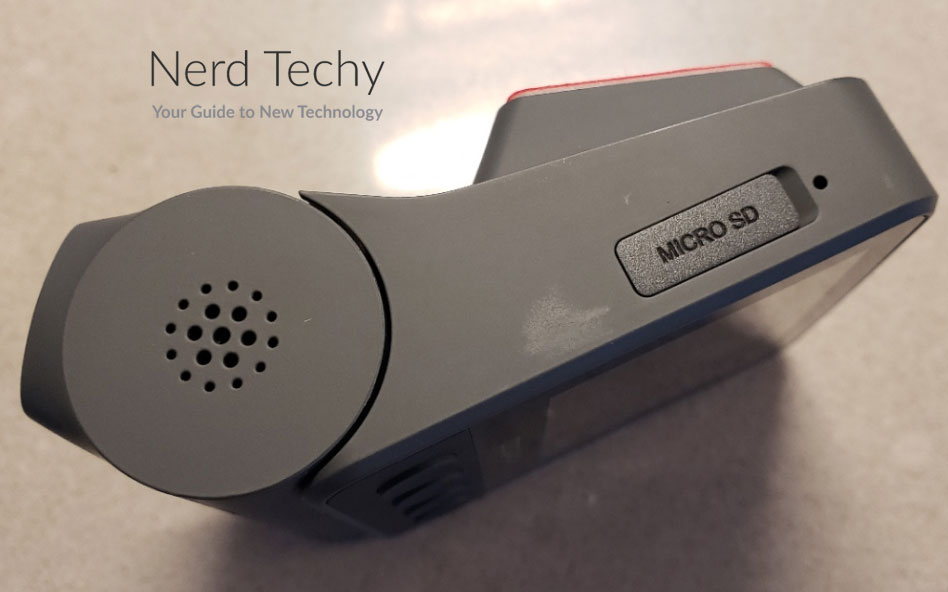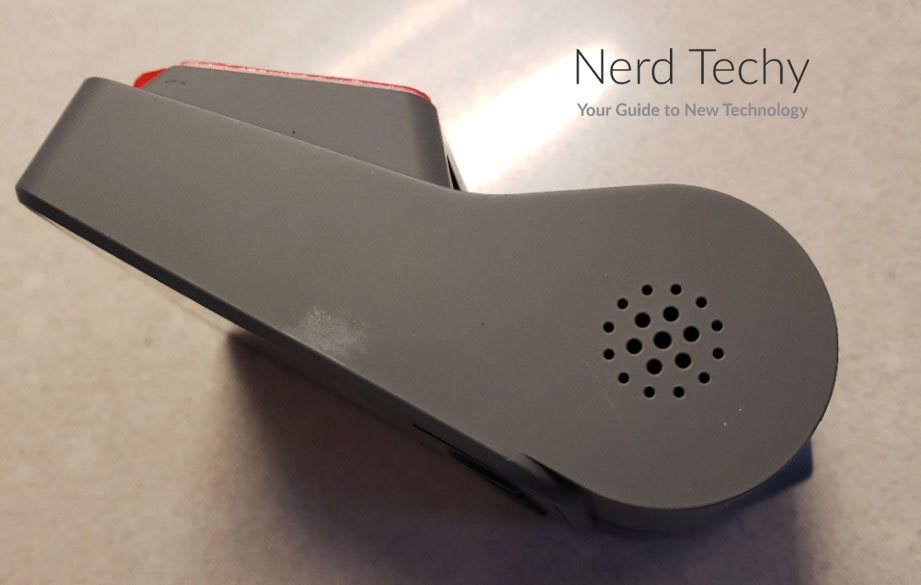 You can also control the cameras with the companion smartphone app. There are some features you can only access via the app, like the GPS function. We'll talk about them later on, but we wouldn't recommend using the app for everyday controls. It's a bit finicky, and the on-board control buttons work much better.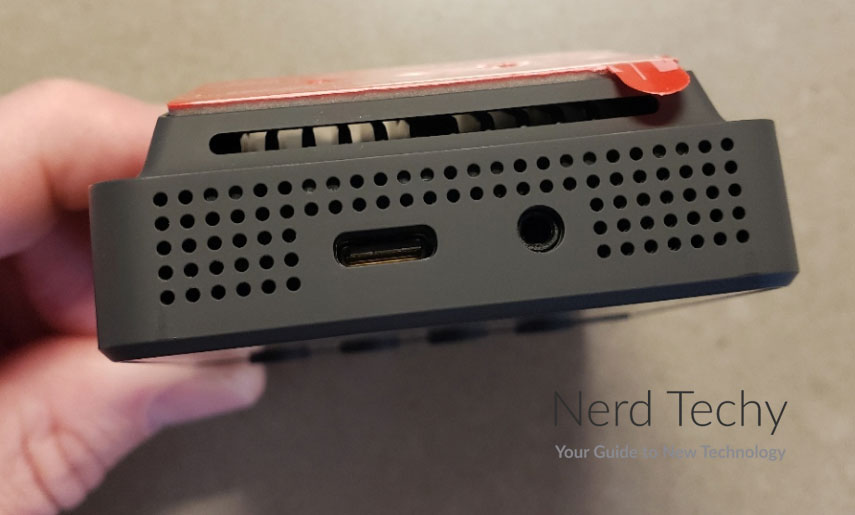 Installation
Installing the DDPAI 750 is as straightforward as it gets. To begin with, you don't have to deal with any clunky, wonky brackets. The front and rear cameras both have mounting plates built in. Along with the cameras, you'll find all the necessary accessories, including a set of 3M adhesive pads.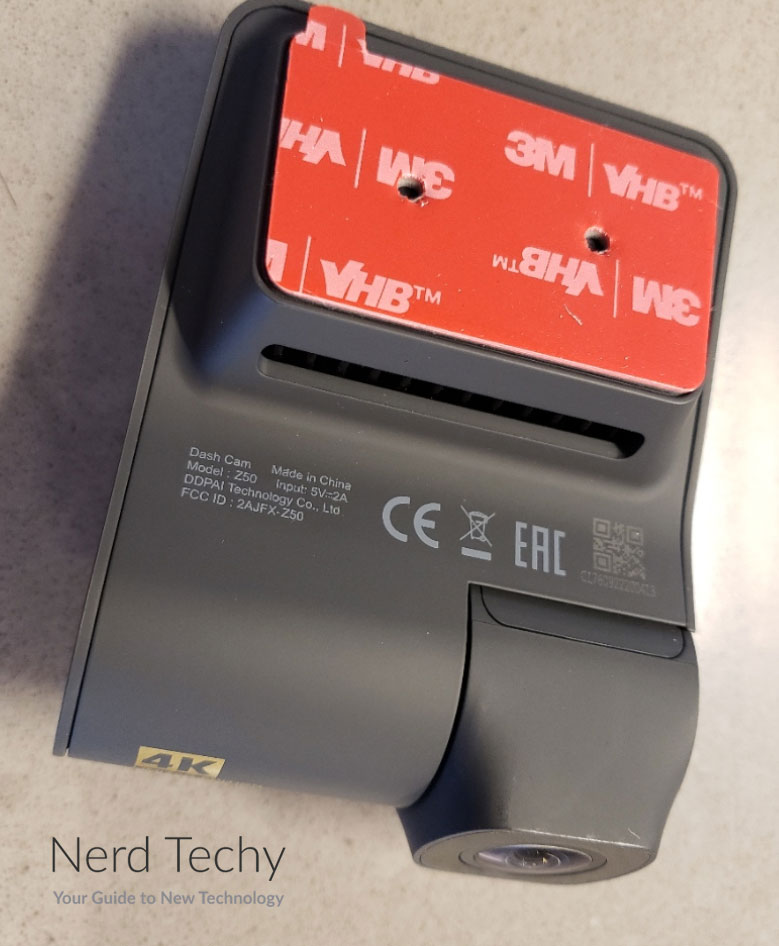 Make sure to thoroughly clean the camera and your windshield before you apply it. The adhesive won't stick well if there's a bunch of finger grease or other detritus on one of the surfaces. Also make sure to position the adhesive as carefully as possible. By nature, it's not easy to remove. That's a good thing in the sense that it holds your camera with an extreme degree of security. But if your positioning is off at the beginning, you'll have to work the adhesive loose.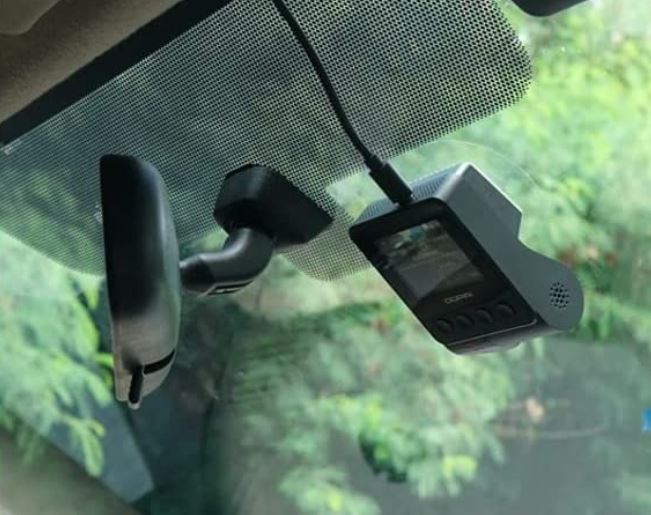 With the front camera installed, it's time to install the rear camera. There's an 18-foot cable in the package, which is long enough for even the largest SUVs. The 360-degree rotating design really comes in handy here, because the angle of your rear window is irrelevant. Whether it's steep or shallow, you can angle the camera to compensate. Even better, you can mount the rear camera inside your windshield at the front of the car. This is a great solution for rideshare drivers, especially when you pair it with audio recording.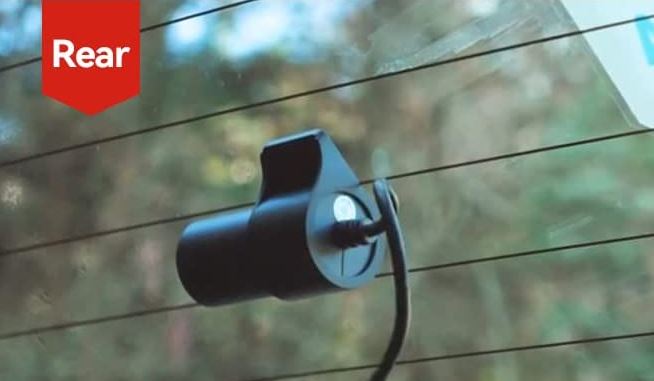 When the cameras are connected, it's time to plug in the front camera. It comes with a USB Type-A to Type-C cable, which you can plug into your car's USB port. If your car doesn't have a USB port, you'll need to provide your own adapter.
Video and Recording
The Z50's front camera records video in full 4K, or 3,840 x 2,160 pixels. That's four times the pixel density of a standard 1080p HD camera. This gives you incredible levels of detail – for example, the ability to read a license plate from 60 feet away. Meanwhile, a 140-degree field of view hits the sweet spot between clarity and coverage. It will cover your lane and the lanes to the left and right in front of you. But it's not so wide as to distort everything the way a fisheye lens will. And at 30 frames per second, even fast-moving video is reasonably clear. In reality, the video quality is very good. Even at higher speeds it seems to do a good job picking up finer details without any significant blur.
The rear camera also records at 30 frames per second. But at 1080p, it's a bit less detailed. Even so, you'll typically be able to see any details you need. The field of view is also slightly narrower than the front camera. This compensates to some extent for the reduced resolution.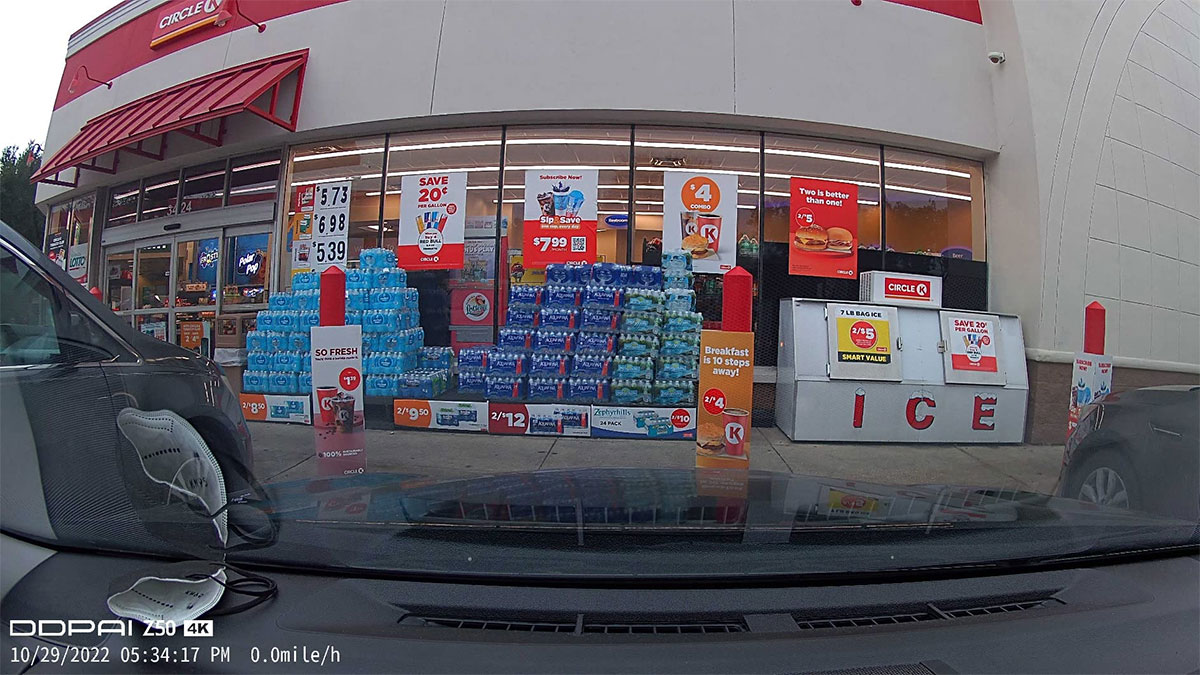 The night vision looks great on the front but lacks a bit with the rear cameras. It's a color night vision system, which means it's not IR-based and won't work in pitch darkness. But even moonlight or the light from your reverse lights is enough to get moderately acceptable video quality. However, the color is surprisingly accurate. For example, you can distinguish a blue car from a green one.
In addition to capturing video and optional audio, there's also a built-in GPS sensor. This will append additional data to your video recordings. You'll see your route, speed, direction, and other valuable information.
Storage and Monitoring
The Z50 doesn't have any cloud storage service or built-in memory. Instead, your videos are stored on a Micro SD card. There's none included in the kit, but you can use any card with a capacity of 128GB or less. However, some brands of SD card will require formatting before they will function.
The camera has a built-in collision sensor that will trigger if it detects a severe shock. When the system triggers, it will automatically begin recording, including several seconds before the collision. That way, you don't have to do anything manually. This is good news, since the last thing on your mind in the moments after a crash is your dash cam.
The auto-detection function can also be set to run when your car is turned off. The built-in supercapacitor will function even in very cold or very hot weather. From -4 to 158 degrees, it will work reliably, every time. It won't lose its capacity over time like a lithium battery will. That said, the supercapacitor isn't a battery, and it needs a constant supply of external power. Do this wrong, and you can end up draining your car battery overnight. You'll also need the hardwiring kit, which is sold separately.
To review your recordings, you'll need to connect to the camera with your phone. The Z50 serves as its own wireless hotspot. Download the app, then connect to it with your phone's WiFi. You can review footage immediately after an accident if you want to it. You can even download it and share it immediately with your insurance company or the police. Or if you capture something amusing, you can share the video on social media.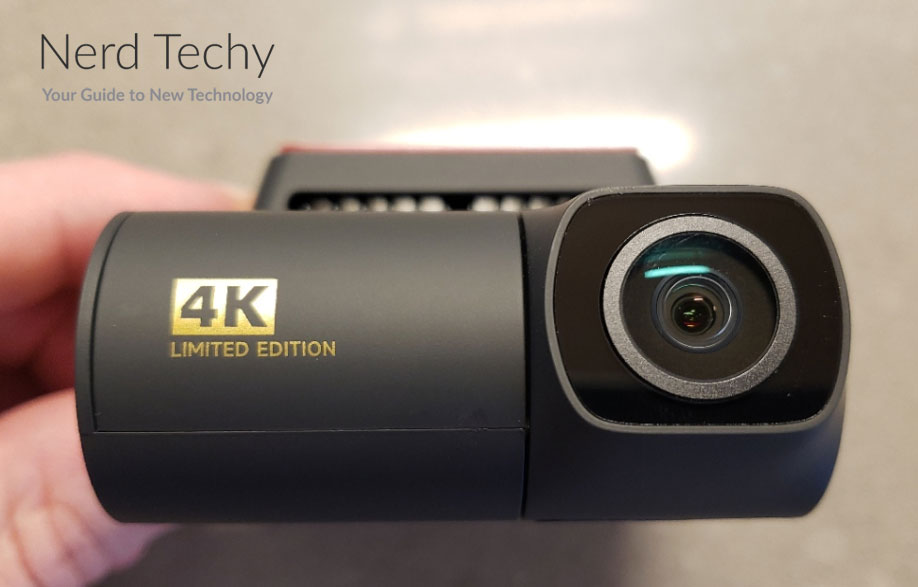 Final Verdict
The DDPAI Z50 is a well-designed dash camera system. To begin with, there's the crisp, high-resolution quality of the video itself. With full 4K resolution, you get all the detail you could possibly need. The rear camera's 1080p video isn't quite as sharp, but it's still decently acceptable. The night vision also looks great, with full color video under just about any lighting conditions. However, the rear camera night vision doesn't look quite as nice.
The physical design is well-thought-out. It's slim and hugs tight to your windshield, so it doesn't obstruct your view. At the same time, the screen is reasonably large, and the push-button controls are easy to operate. The rear camera's 360-degree rotation is particularly nifty. It allows you to position it pretty much anywhere – even as an interior-facing camera. That's great news for rideshare drivers.
Installation is a breeze, with simple 3M adhesives and no need for drilling. You don't even have to mess with wiring unless you use the hardwiring kit. And viewing your videos is as simple as downloading the app and connecting via WiFi.