Bluetooth headphones allow you to enjoy your music anytime, anywhere. But Bluetooth speakers allow you to share that music with your friends. Whether you're hosting a back-yard BBQ or hanging out on the beach, a Bluetooth speaker is a must-have for any summer fun.
Many of us have a Bluetooth speaker hanging around our home. However, most purchases overlook one key feature: durability. What's the point of having a speaker that can go anywhere, if you're worried about damaging it? From poolside splashes to unpredictable weather, moisture can quickly put an end to your background music.
Fortunately, there are many options. Manufacturers are producing a number of speakers that aren't just affordable, but durable. One of the most promising entrants to this market is the DOSS waterproof Bluetooth speaker. We already took a look at their SoundBox Touch, and found that it's performance was above average for it's class. Is the same true for their ultra-durable waterproof speaker? We went hands-on to find out.
First Look
The DOSS Traveler packs a lot of punch into a small package. It's a little larger than some speakers, but still fits within the "compact" class. Dual 10 watt drivers and passive subwoofers can pump out a lot of sound. When the sun goes down, the dual LED lights will make this speaker the focal point of your next gathering.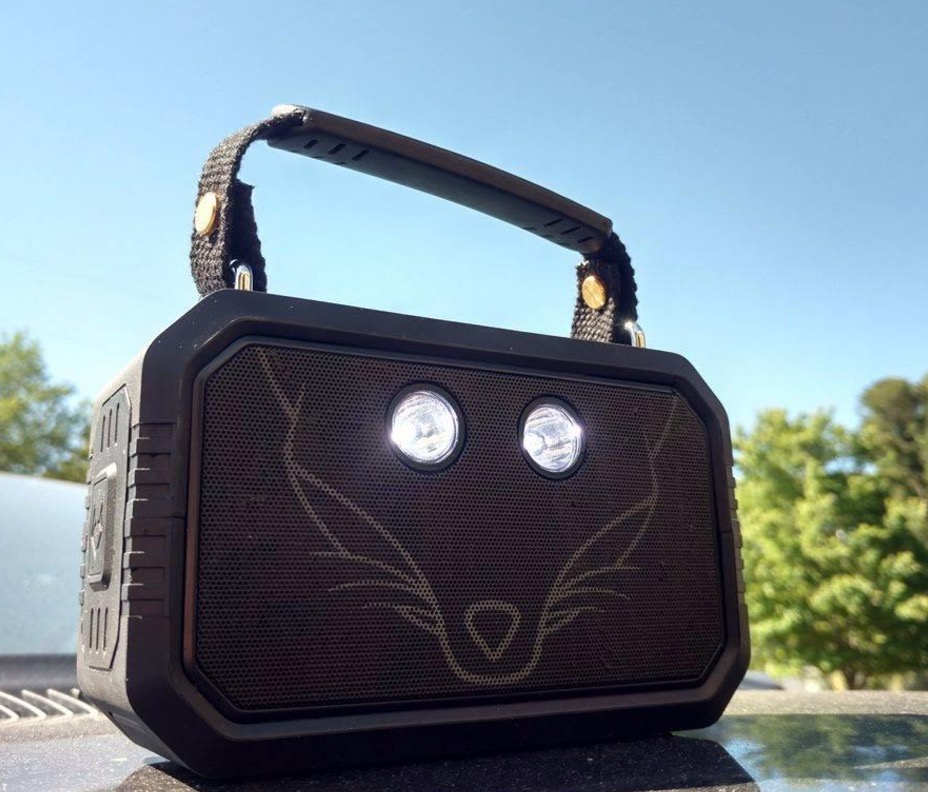 Connectivity

This speaker uses Bluetooth 4.1 – the latest standard. This allows uncompressed audio to be transmitted in real time, so there is no loss of sound quality. You also get an AUX input, so you can connect older devices that don't use Bluetooth.
It also has a MicroSD card input, so you can load MP3s directly off your local storage. The Micro-USB port is used only for charging, and can't be used to connect to external storage devices.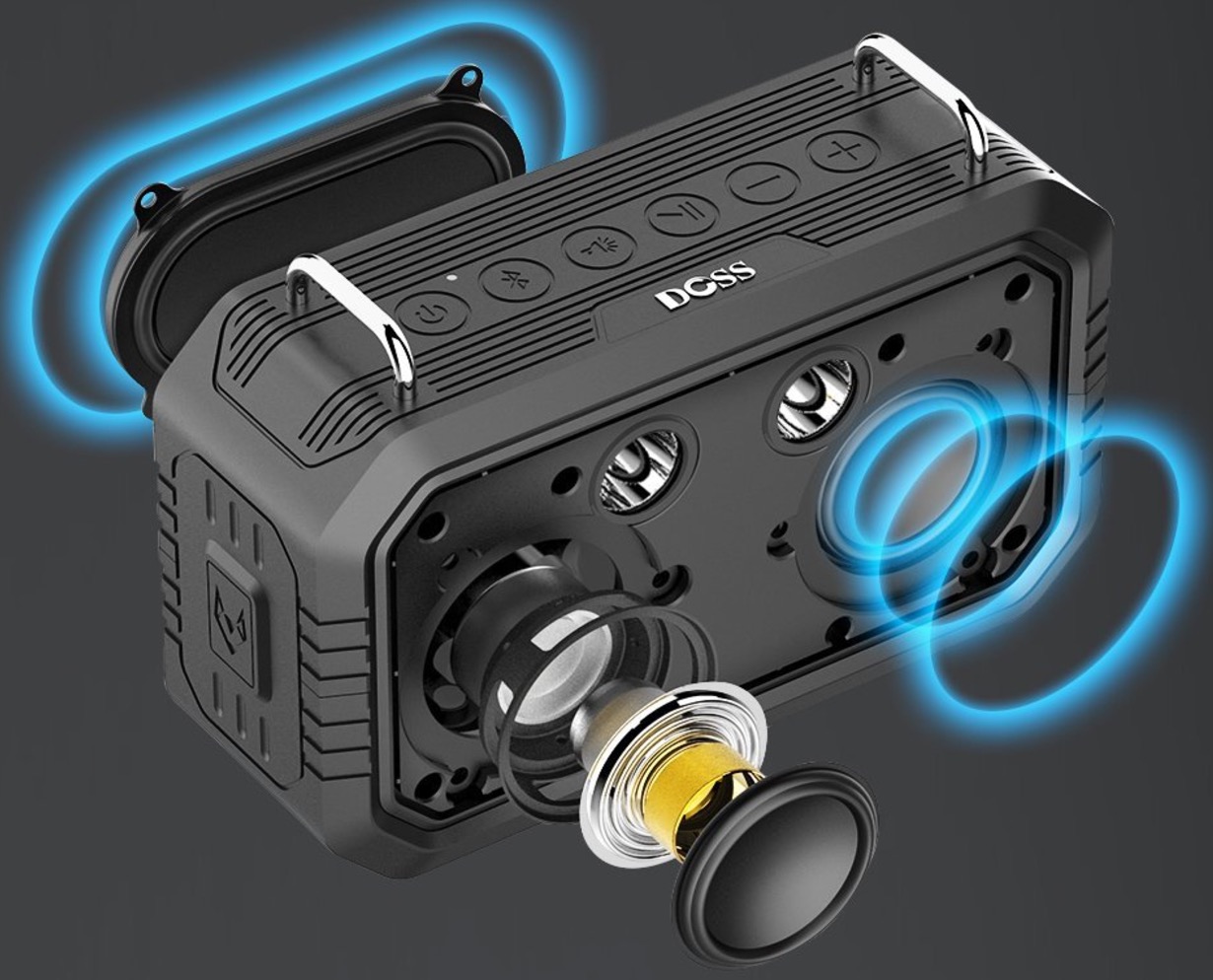 Design
Unlike the sleek and modern design of their previous speakers, DOSS took an aggressive approach with this model. The entire enclosure is made from black plastic. A mesh network of holes provides some accent to the enclosure. The face is fairly plain, as they need a lot of airflow to let the sound through. On the top, these holes are arranged in a stylish angular pattern to give the speaker it's unique look.
The fabric handle attaches to two metal mounts. It the fabric is connected with two snap rings, which can be removed in a matter of seconds. It does take a little force to remove them, so you don't have to worry about the handle falling off while in use. DOSS provides a short handle that measures 11-inches, and a long strap that measures 63 inches. The strap is ideal for slinging it over your shoulder, while the small handle is just a simple way to carry it by hand.
Our personal favorite is the Black model, but an army-green option is available if you prefer. The aggressive style might not be for everyone, but we think that it's one of the better looking speakers out there.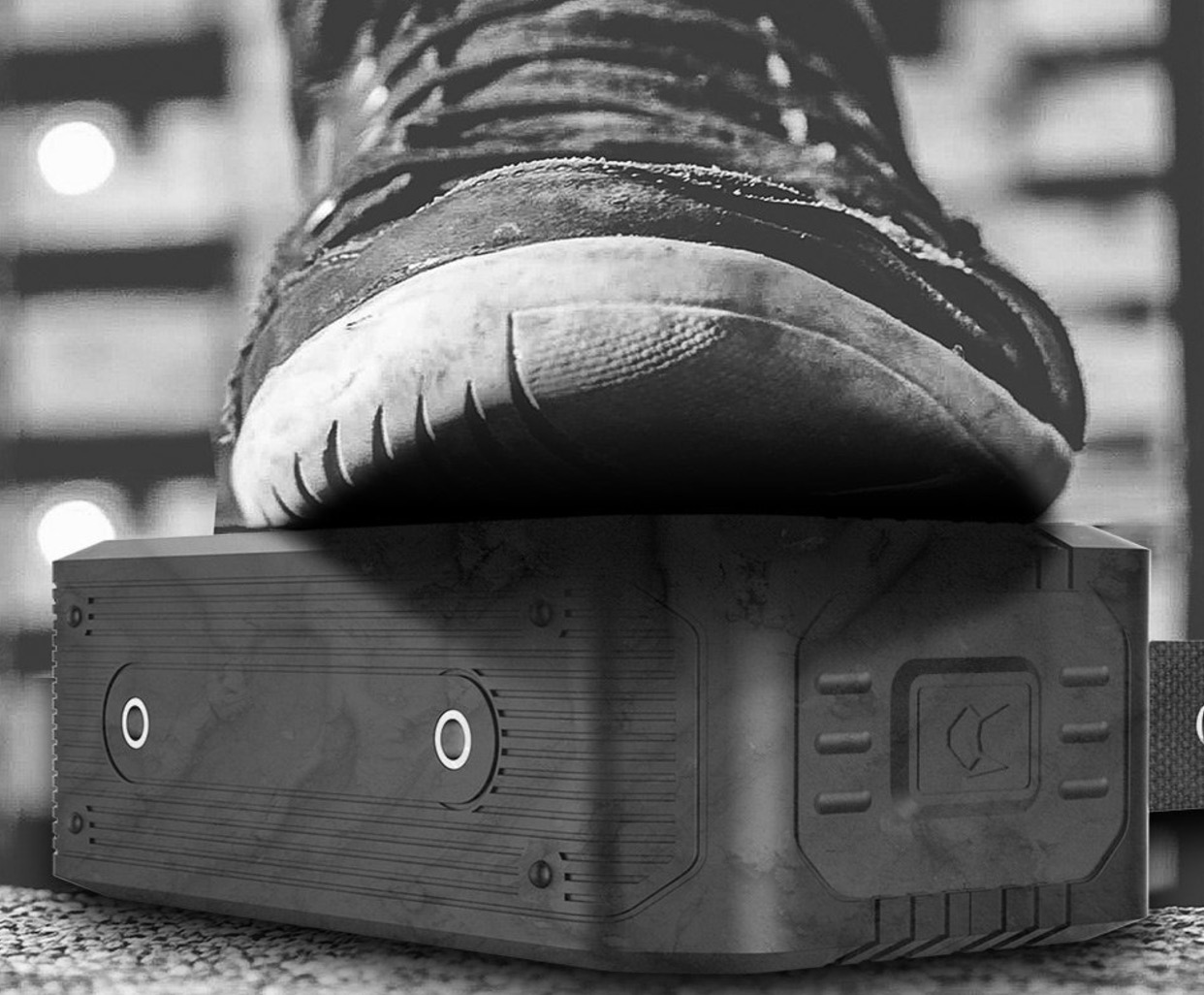 Durability
There are a lot of speakers sold as being durable, but very few have the specifications to back it up. The DOSS Traveler is protected from drops, liquid, and environmental damage. This is proven with it's astounding IPX67 rating.
IPX is an independent standard that determines how a device is protected from dust and liquid. The internal components could easily be destroyed by either of these things, so the IPX rating is really testing how well the enclosure isolates the internals.
The rating is divided into two categories. Dust comes first, rated on a scale of 0 to 6. Water comes second, rated from 0 to 7.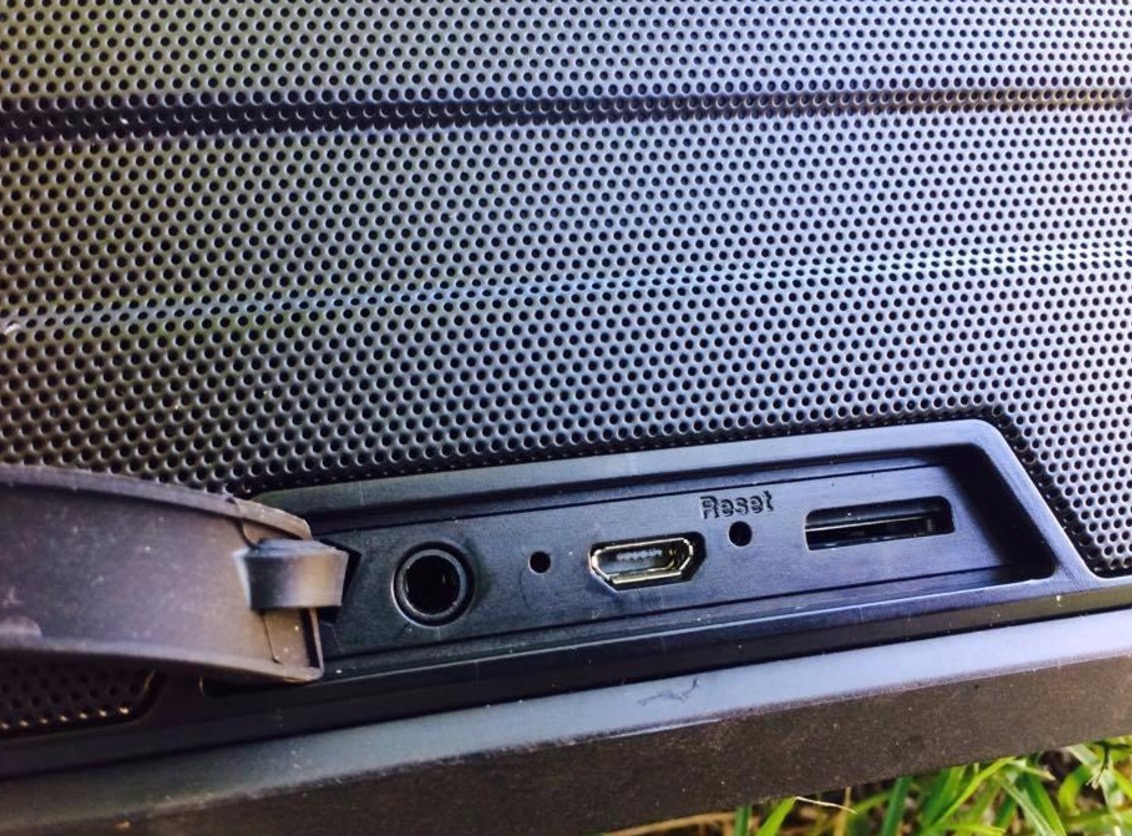 Since this is an IPX 66 device, it achieved the highest possible rating in dust protection, and the second highest liquid protection. Dust will never harm it, and it can survive a splash of 100 liters of water per minute for at least 3 minutes. You shouldn't take it scuba diving, but you can rest assured that no accidental liquid exposure is going to damage it.
In terms of build quality, this thing is rock solid. Dropping it (or even kicking it!) is unlikely to cause damage. Obviously there are limitations to this, but we feel confident that you'll never find out these limitations except in cases of serious abuse.
Sound Quality
The DOSS Traveler is a powerhouse. 20 watts might not look like much on paper, but it's more than enough to fill a room. Even in a large outdoor environment, it was borderline uncomfortable to crank the volume up to 11.
Where does all this power come from? For that, you can thank the passive radiators. Big sound requires a big box. But when you buy a portable speaker, there is a limit to how big it can be. Passive radiators look just like speakers, but there is no driver behind them. When the speakers pull back, the radiators push out. This means that for each movement of the drivers, you're moving twice as much air. These work like a pseudo subwoofer, adding a ton of bass to a speaker format that's historically tinny.
That being said, DOSS doesn't skimp on the rest of the frequency range either. Even at high volumes, they're able to push out a ton of crisp sound without any distortion. This speaker is definitely geared towards, peppy music. Anything with a slamming bass-line will sound great.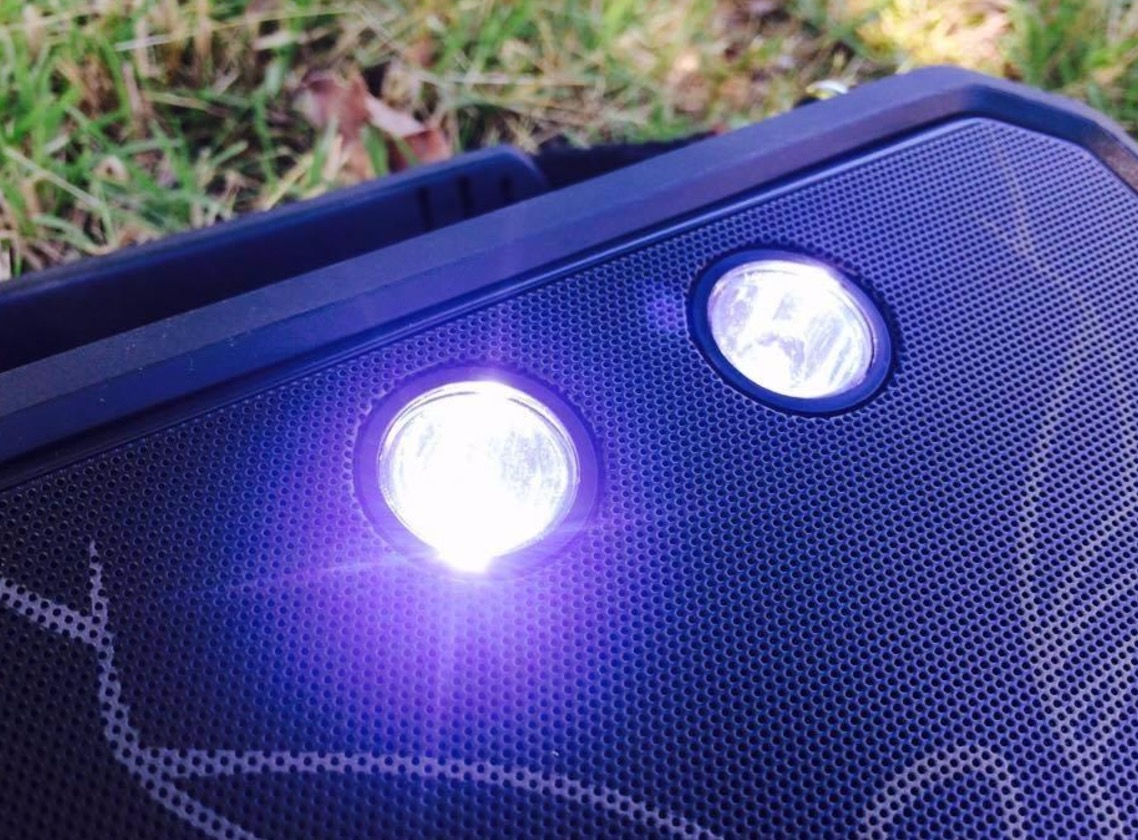 Lighting
The feature that stands out the most is the built in LED lights. There are a few key reasons that these could be useful. In general, they're useful for late night events. From parties to camping trips, the LED lights are bright enough to illuminate your entire area. They are directional, and don't spread the light out evenly like a lantern would. But if you place the speaker behind the scenes, and they'll keep your area illuminated as much as the next best flashlight.
Because of the extreme durability, this speaker is also a popular choice on job-sites. If you're in the construction industry, you'll appreciate the quality of light. It does the job just as well as the next best headlamp, so you'll be able to keep your work site illuminated even when pulling some overtime.
For both of these situations, DOSS provides three different brightness settings. In an emergency situation, the strobe feature is sure to capture the attention of any passerby.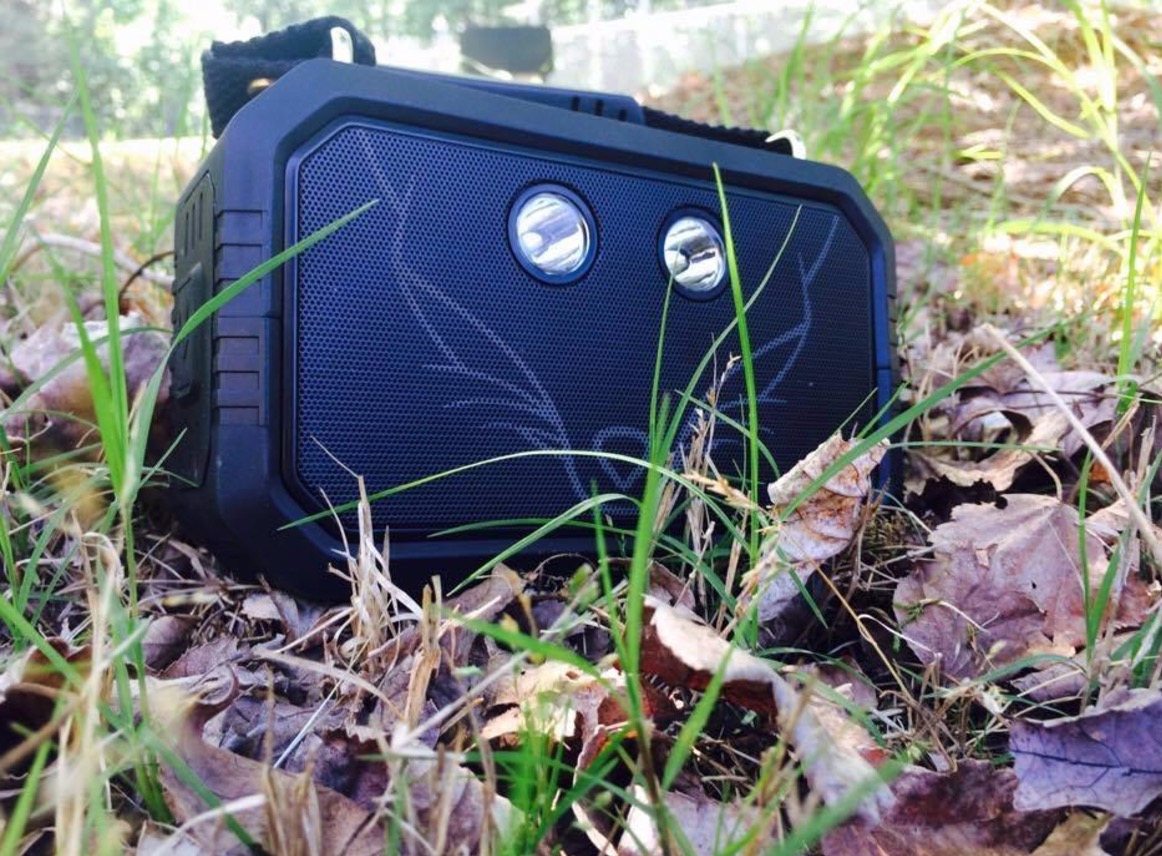 Battery Life
Having the loudest speaker on the block can give you a huge advantage at your next party. But just as it can be a blessing, it can still be a curse if your battery doesn't last as long as you'd expect. DOSS rates this speaker for 12 hours of playtime. In our tests, this was accurate. But it's not true in all circumstances.
During indoor use, you're not going to crank the volume all the way up. We found it almost uncomfortable beyond 75%. As long as you stay below this level, you'll be able to get the full battery life. If you're outdoors with the volume up, you can expect around 10 hours of use.
The flashlight feature can also reduce your battery life. It uses about a quarter of the power of the speaker. This means that you'll get 48 hours of light on a single battery. For each hour you've got the light on, you'll have 15 minutes less music time.
Disadvantages
There are two main disadvantages to the DOSS Traveler: the size, and the sound. If you're in to electronic music, rap, or pop, you'll love the way this speaker sounds. It's peppy, energetic, and full of slamming bass. But this sound isn't going to be for everyone. It's heavily biased. Acoustic music and mellow beats are almost overtaken by bass. If that's the kind of music you're into, this might not be the best choice for you.
As for the size, this is both a blessing and a curse. The large drivers and massive battery are what allows this speaker to keep the beats pumping all night long. But if you're looking for something you can throw in a bag and comfortably haul down to the beach, you might find the bulk of this model a little cumbersome.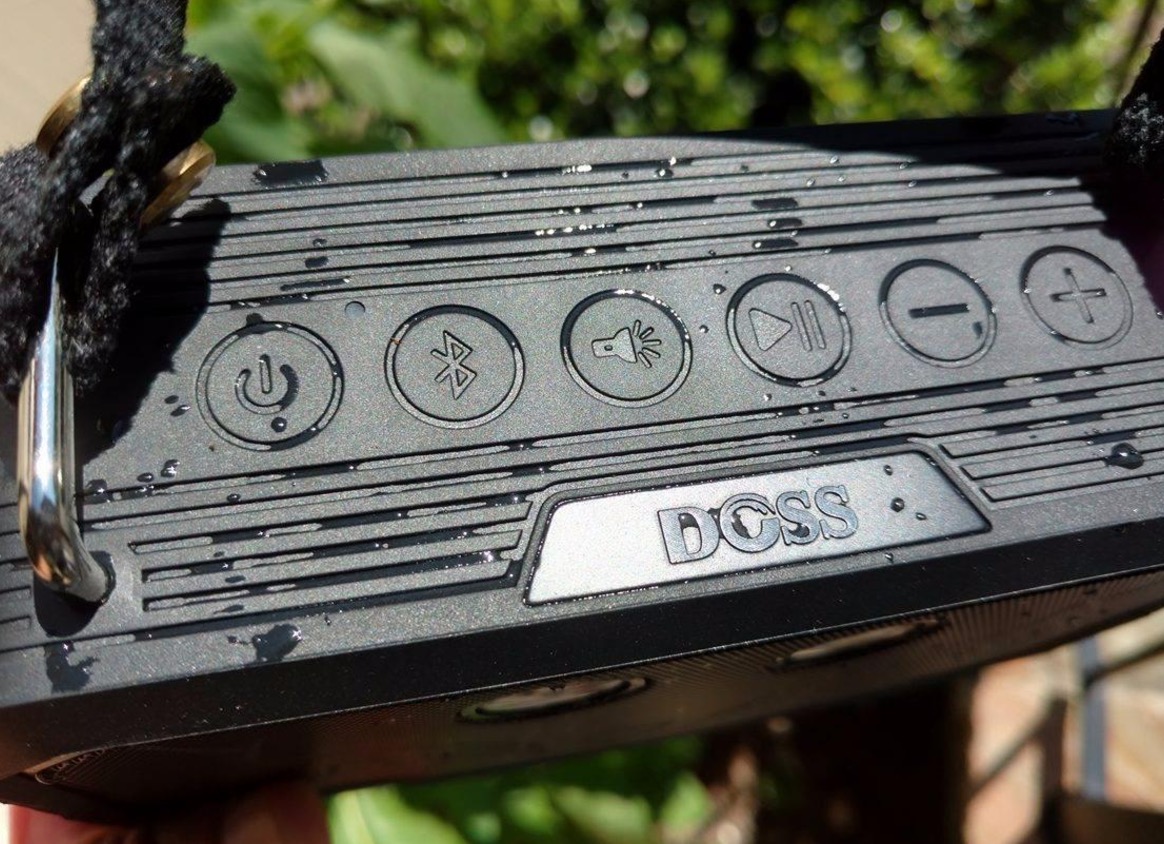 Final Verdict
In certain environments, this could be one of the best speakers on the market. It's pretty clear to us that it's designed for partying. The DOSS Traveler extremely loud, but doesn't distort. It's durability means that you can use it virtually anywhere: by the pool, at the beach, or even on a construction site.
That being said, it's not going to be for everyone. It's unique sound signature is best used with specific types of music. If you want something more balanced in a portable package, we'd suggest checking out the DOSS SoundBox Touch. The build quality is just as impressive, but this portable alternative is designed for a very different crowd.