In the world of home devices, vacuum cleaners oftentimes get short shrift. If you get a new TV, or even a new coffee maker, you can show it off to your friends and family. But when was the last time anyone asked you to check out their new vacuum? This makes sense, if you think about it. Using your TV or coffee maker is an enjoyable experience. But vacuuming your floor is a household chore, like taking out the trash. It needs to be done, but it's nothing you would ever brag about. You finish the job and get done with your day.
But when you think about it, doesn't this make a good vacuum hugely important? After all, even if you have a cheap coffee maker, you still get to enjoy a cup of Joe. But if you're running a second-rate vacuum, an unpleasant experience can become unbearable. Constant hair clogs, poor suction, or a shoddy design can really put a damper on your day.
In other words, you don't want just any vacuum cleaner; you want one you know will be up to the task. And, in that case, it helps to go with a manufacturer you already trust. We recently reviewed the DreameTech D9 Robotic Vacuum and Mop. It was the first DreameTech product we've looked at, and we liked what we saw. So we were excited to see that DreameTech also makes a cordless stick vacuum: the T10 Cordless Vacuum Cleaner. This is a powerful stick vac with several features that make it easier to use. But is it worth the price? To find out, we're going to have to take a peek under the hood. Let's see how the DreameTech T20 performs!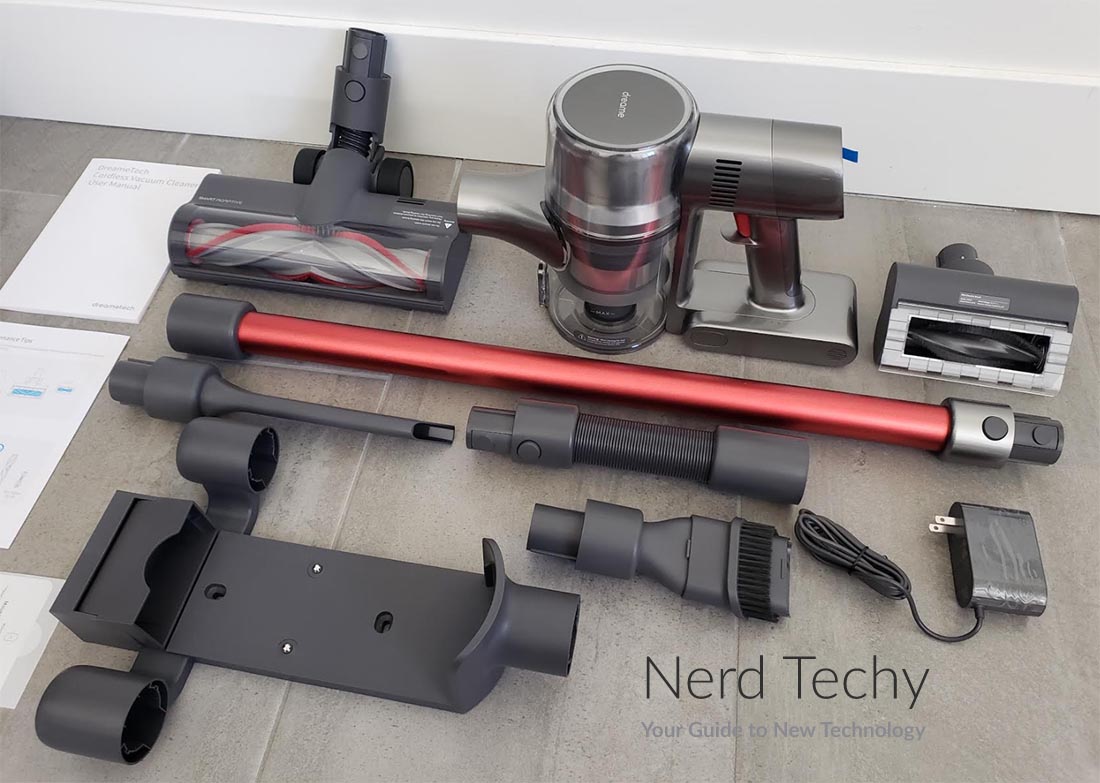 Design & Construction
The DreameTech T20 Cordless Vacuum Cleaner is built with a pistol grip, like most cordless drills. This makes it easy to handle, since it maneuvers more easily with your arm. The forward angle of the grip is comfortable to carry, and the unit itself is lightweight. It weighs only 3.74 pounds, which makes it easy to manage, even if you have arthritis or other concerns.
This friendly grip is further enhanced by a dual trigger mode. You can set the trigger to automatically lock. In this mode, you pull the trigger once, and the vacuum turns on. It will not turn off again until the trigger is released. Conversely, in normal mode, the motor only runs when you're holding down the trigger. This is how most stick vacs work, and it allows for more control. However, if you suffer from joint pain, it's nice not to have to hold down the trigger.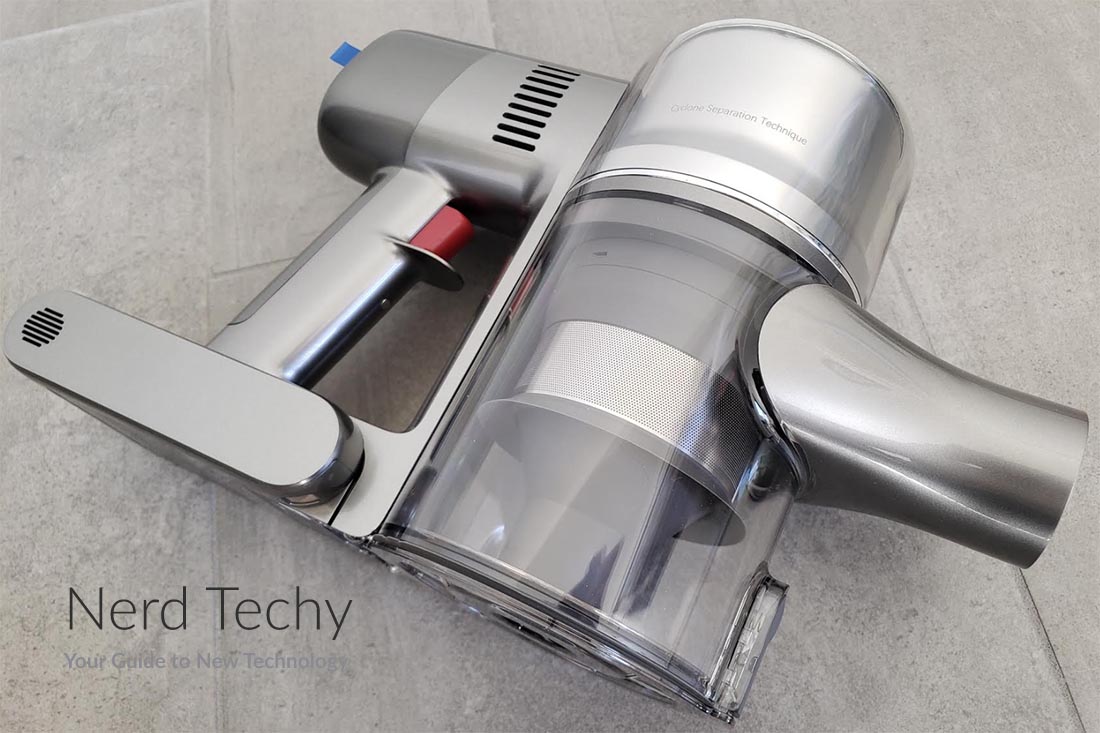 Most of the housing is light grey, with a black cap at the rear. The battery is mounted on the bottom of the grip, another similarity to cordless drills. This makes the vacuum back-heavy, to compensate for the weight of any attachments. Similarly, the motor is mounted way in the back of the unit, where its weight will be most useful. The venting is located in the sides, with slots that allow for air to flow out freely. There are additional slots in the bottom, near the battery, which provides extra cooling. It's not much, but it keeps the hand grip from getting uncomfortably warm.
The back of the grip has a slick touchscreen display that keeps you informed of the vacuum's status. There, you'll see the battery level, the current suction setting, and the trigger lock setting. There are also buttons to change the suction setting and trigger lock. These buttons have a soft touch operation, and are easy to tap with your thumb.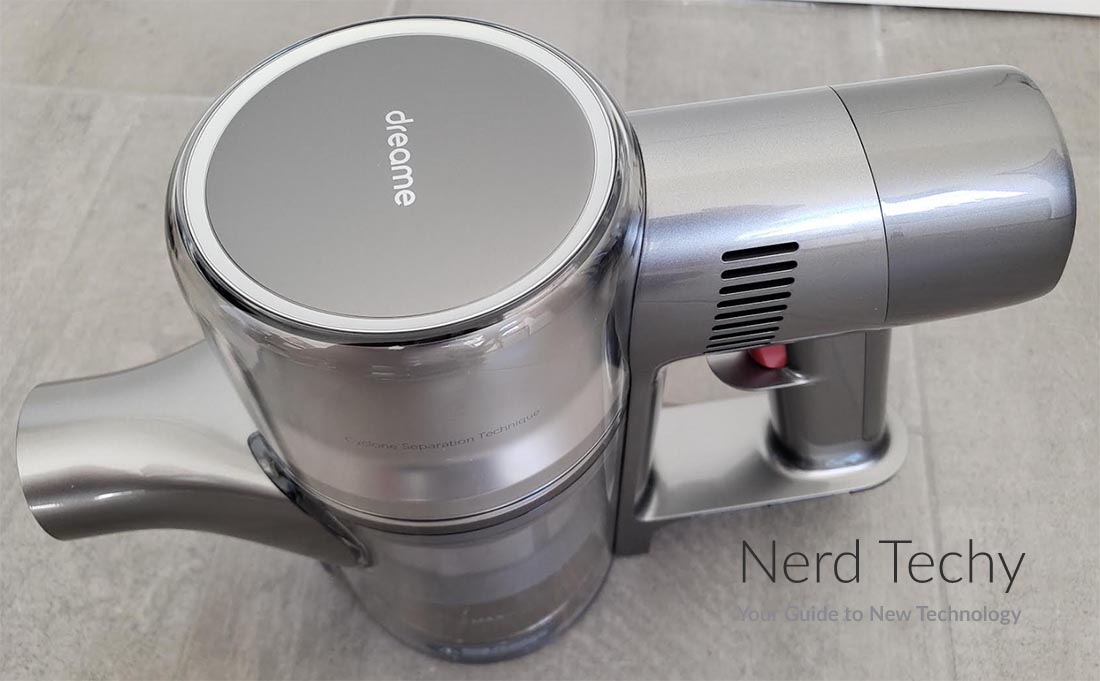 Forward of the grip, the filter is housed in the top of the unit. It sits on top of the dust bin, which locks into the bottom of the unit. The bin is transparent, so you can see when it gets full. That said, you won't need to empty the bin very often. It has a capacity of 0.6 liters, about 20 percent more than your average stick vac.
Forward of the grip, there's an optional extension tube for attaching your cleaning attachments. This tube is constructed from anodized aluminum, so it's sturdy enough to take a little abuse. It's also bright red in color, so it's attractive to look at. The kit includes four accessories, which we'll discuss in more detail in a minute. Finally, there's an extendable, flexible hose for the accessories. This can be used to reach behind sofas and other hard-to-get areas. Keep in mind, though, that it won't work for the roller brushes. It will only work for non-powered accessories.
Along with the vacuum and accessories, you get a plastic wall mount. This mount has a built-in charger, which the vacuum clicks right into. It also has little brackets on the side to hold your accessories. This makes storing the T20 vacuum as painless as possible. Keep in mind, though, that the mount will need to be plugged in to a wall outlet. Placement is key.
Everything in the package is covered by DreameTech's 12-month manufacturer's warranty. This warranty will cover you for any defects in material or workmanship. If something goes wrong, just file a claim for a refund or replacement.
Cleaning & Accessories
The T20's most impressive feature is its massive suction. Typical stick vacs operate at around 14KPa, which is perfectly serviceable. The T20 operates at up to 25Kpa, more than almost any stick vacuum on the market. Most of the high-suction vacuums we've seen are in the 20-22,000KPa range, and that's impressive enough.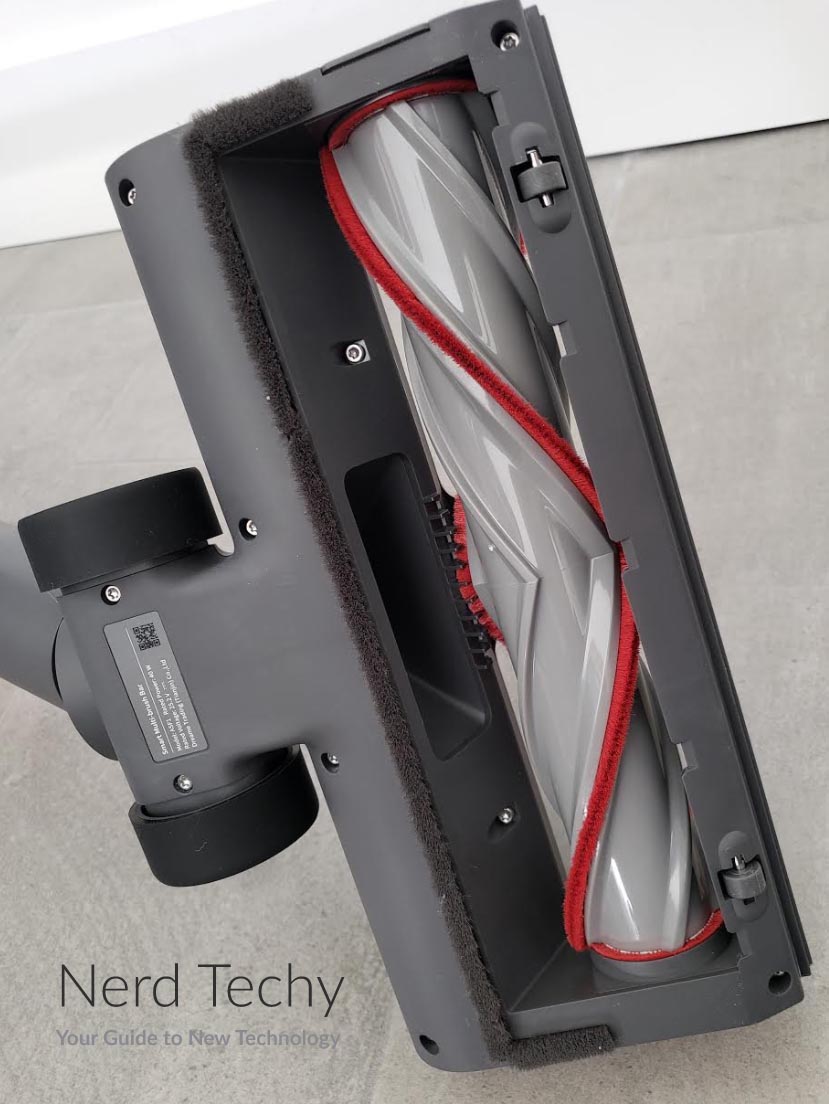 That said, you might not always want to run at full power. Most importantly, as we'll see, higher suction levels will drain the battery faster. Standard mode is more laid back, and is just fine for everyday jobs. Energy saving mode is better for light tasks, like vacuuming curtains, and saves the most battery life. Alternatively, you can let the T20 choose its own power level. In auto mode, it will automatically choose the needed suction as you move across different flooring surfaces.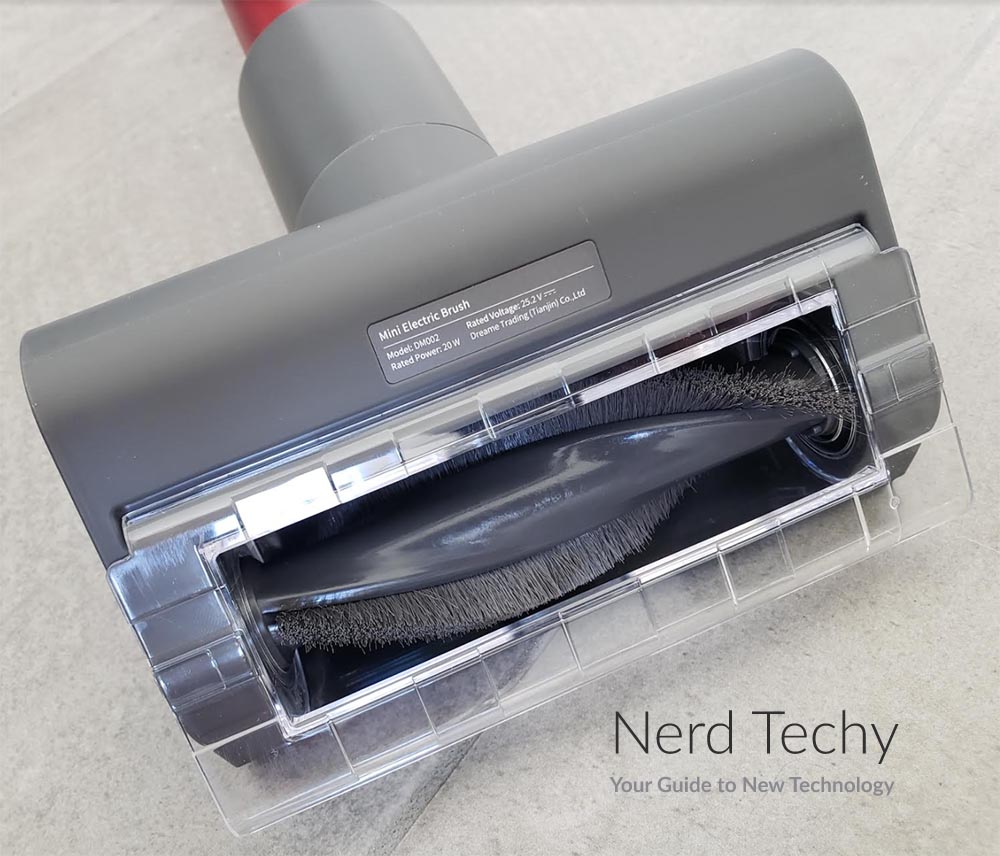 As we mentioned, there are four attachments included in the package. There's the main roller, the mini roller, the crevice tool, and the mite removal brush. Here's a quick overview of each of them:
The main brush is what you'll use for cleaning your floor. It contains a V-shaped roller brush that sweeps your floor or carpet, and releases dirt into the suction tube. This V-shaped design, combined with a beefy side housing, reduces tangles. DreameTech advertises the design as "tangle-free," but let's be serious; there is no such thing as a tangle-free vacuum. That said, it tangles less than most vacuums, which is good enough. The only serious drawback of the main brush is that there are no lights on the front. This can make it hard to vacuum under sofas.
The mini roller is a pint-sized version of the main brush. It can be used for sofas, floor mats, and other smaller surfaces. It's also handy for vacuuming inside closets, where the main brush could be unwieldy.
The crevice tool is standard, and it's fairly self-explanatory. It's a slim, black, plastic tube for cleaning hard-to-reach areas.
Finally, the mite removal brush is designed to ensure the best possible suction for fabrics. It pulls air up from deep inside pillows, comforters, and mattresses. Between this brush and the HEPA filter, you're looking at a great vacuum for allergy sufferers.
If a main brush with no light is a deal-breaker for you, there are plenty of vacuums available. For example, consider the Onson EV696. It has a light bar on the front of the roller. However, the maximum power is slightly less than the T20 at "only" 22KPa. There's also no mini roller.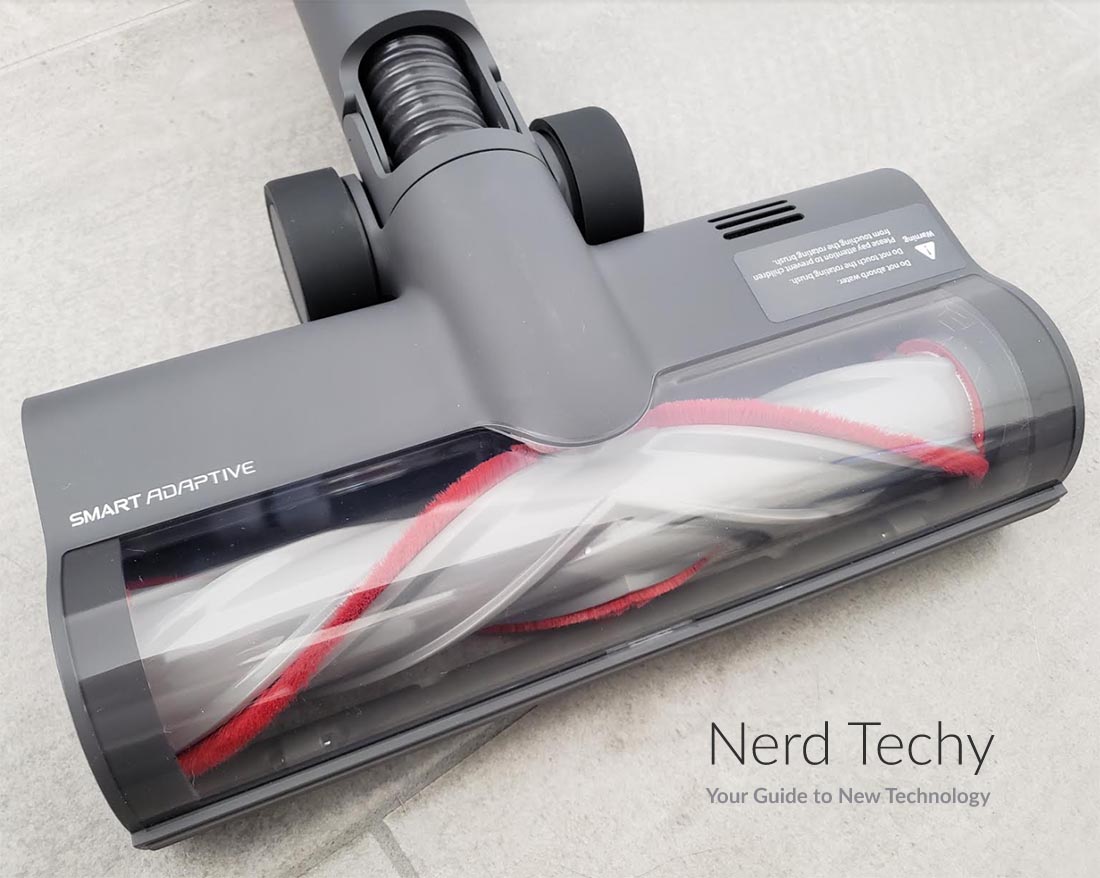 Battery & Filters
As we already alluded, the DreameTech T20's battery will last longer or shorter depending on the power level. In the lowest, energy saving mode, the vacuum will run for a little over an hour. In standard mode, it will operate for about 30 minutes. In boost suction mode, it will only run for about eight minutes. This isn't very long. That said, short battery life is the norm for stick vacuums. You're running a high-powered motor from a battery. There's only so long it's going to last and the T20 is in line with industry standards.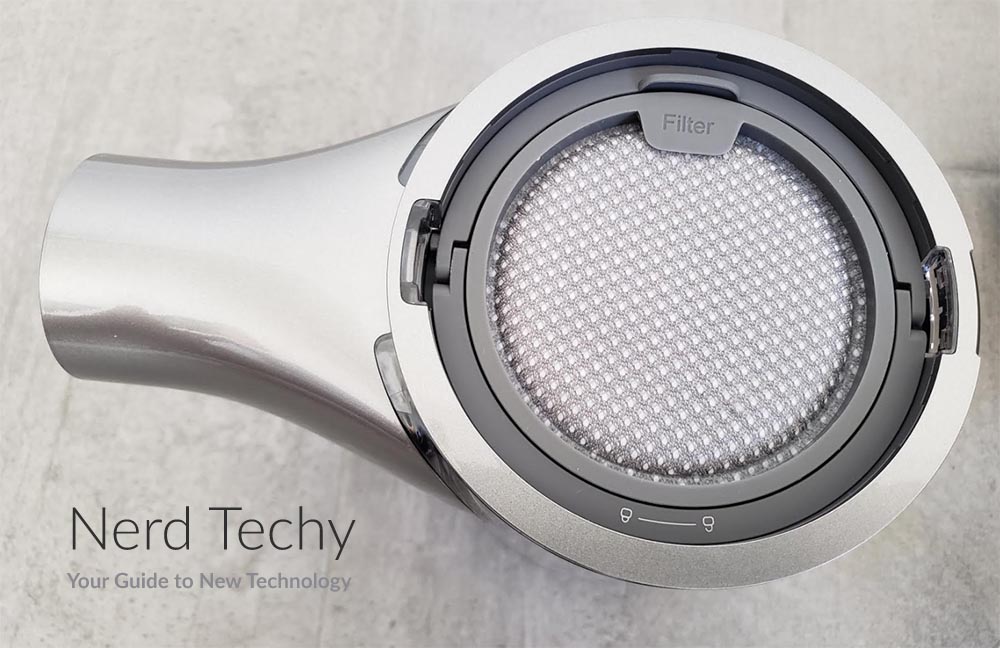 If you want a little bit of extra juice at high power, the Proscenic P10 is one way to get there. It lasts for about 10 minutes at high power, or 25 percent longer. On the other hand, the minimum power setting will only last for 45 minutes, or 25 percent shorter. It all depends on what setting you're going to be using more often.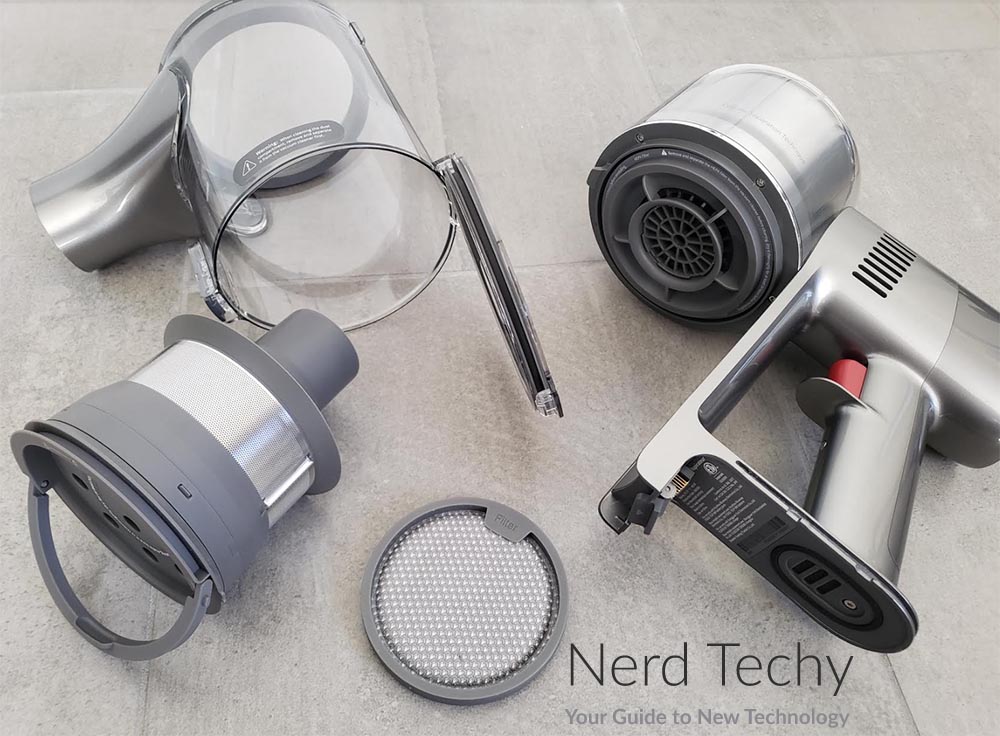 When the battery runs out, it recharges in a little over two hours. The next time you need your vacuum, it will be ready. For longer jobs, you can even buy an extra battery. Swap the batteries in and out as needed, and you'll never run out of juice.
The kit includes a single HEPA filter, which keeps the air outflow free of contaminants. Keep in mind that this is a HEPA filter, not a medical-grade filter. It's not going to filter out the coronavirus, for example. But it will remove dust, dust mites, and other common household allergens.
Final Verdict
At the end of the day, the DreameTech T20 Cordless Vacuum Cleaner is one of the better stick vacs out there. It does just about everything you expect from a stick vacuum, with more power than just about anything else on the market. Is it perfect? No. We're still waiting for someone to make a stick vac that lasts for 30 minutes at full power. Even so, it's very well-engineered, particularly if you have allergies or trouble with your grip. Not only that, but the four accessories give you enough versatility to clean just about anything.
Meet Derek, "TechGuru," a 34-year-old technology enthusiast with a deep passion for tech innovations. With extensive experience, he specializes in gaming hardware and software, and has expertise in gadgets, custom PCs, and audio.
Besides writing about tech and reviewing new products, Derek enjoys traveling, hiking, and photography. Committed to keeping up with the latest industry trends, he aims to guide readers in making informed tech decisions.