These days, more people are working from home than ever before. First and foremost, we're doing this for our own safety and the safety of others. But the air quality in your home might not be as safe as you think. For example, many of us suffer from mold allergies. And even a small amount of mold or mildew can produce spores that permeate the air. Moreover, pet dander can collect just about anywhere, posing allergy risks. Even your upholstery isn't safe. It can outgas, releasing toxic chemicals that build up over time. Throw in some smoke from burned food, and all of us could use some fresh air.
To eliminate all these airborne contaminants, one of the best tools is a simple HEPA air purifier. But how do you know you're buying a good, effective purifier? One way is to choose a manufacturer you can trust. We're about to review the Elechomes A3B Pro Series Air Purifier. Elechomes has a long track record of manufacturing home air equipment. In addition to their air purifiers, they're also well known for their line of quality humidifiers like the SSH820. But does the A3B Pro Series live up to Elechomes' sterling reputation? We're about to take a close look, and find out everything it brings to the table.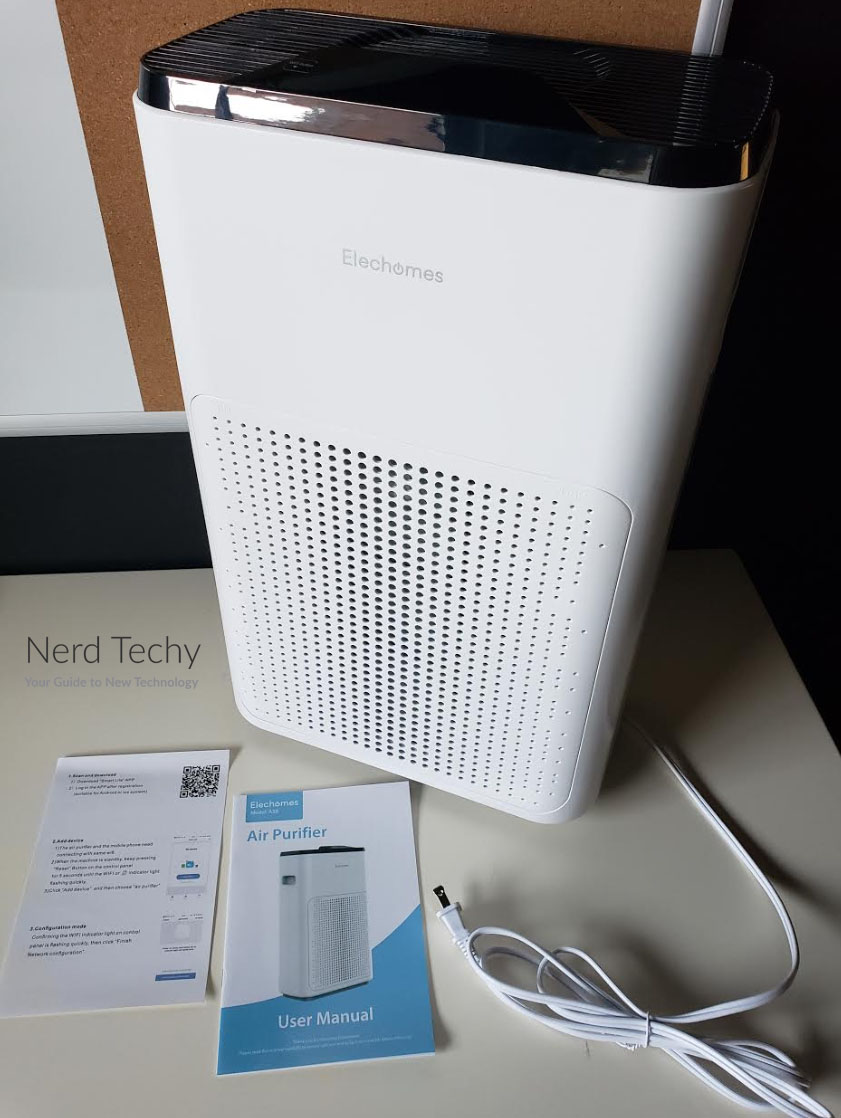 Overall Design
The Elechomes A3B Pro Series Air Purifier is a relatively compact purifier that's ideal for desks, tables, or nightstands. It's 13.9 inches wide, 23 inches tall, and 8 inches thick, and tips the scales at 11 pounds. This is relatively heavy for the size, but understandable given the number of features. The case is constructed primarily from white ABS plastic, with smooth, curved corners. On either side, there are small indented handles which make it easy to move the A3B Pro Series around. The front of the unit consists mostly of a large intake grill, which has small push tabs for easy removal. Just above the grill, there's a grey Elechomes logo that's small and unobtrusive.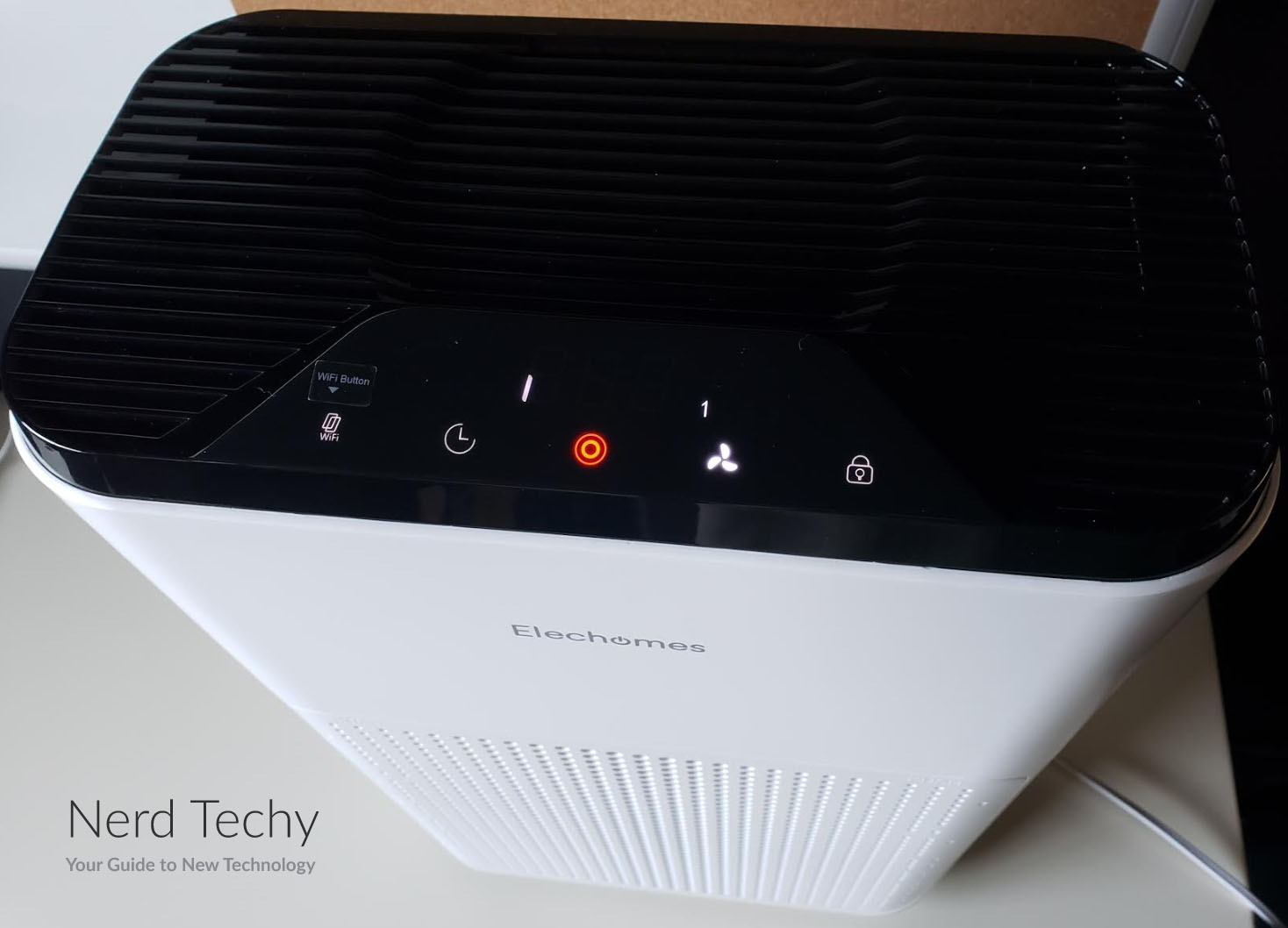 The top of the unit is black, rather than white, which creates an attractive contrast. Most of this is the outflow grill, which blows clean air back out into your room. There's a small, raised trapezoidal control panel towards the front of the top. This control panel features soft touch buttons, which are easy to operate. On the left, there's a filter indicator button. Normally, this button is white, but it turns red when the filter needs to be changed. Once you've changed your filter, you simply press the button to reset the filter sensor.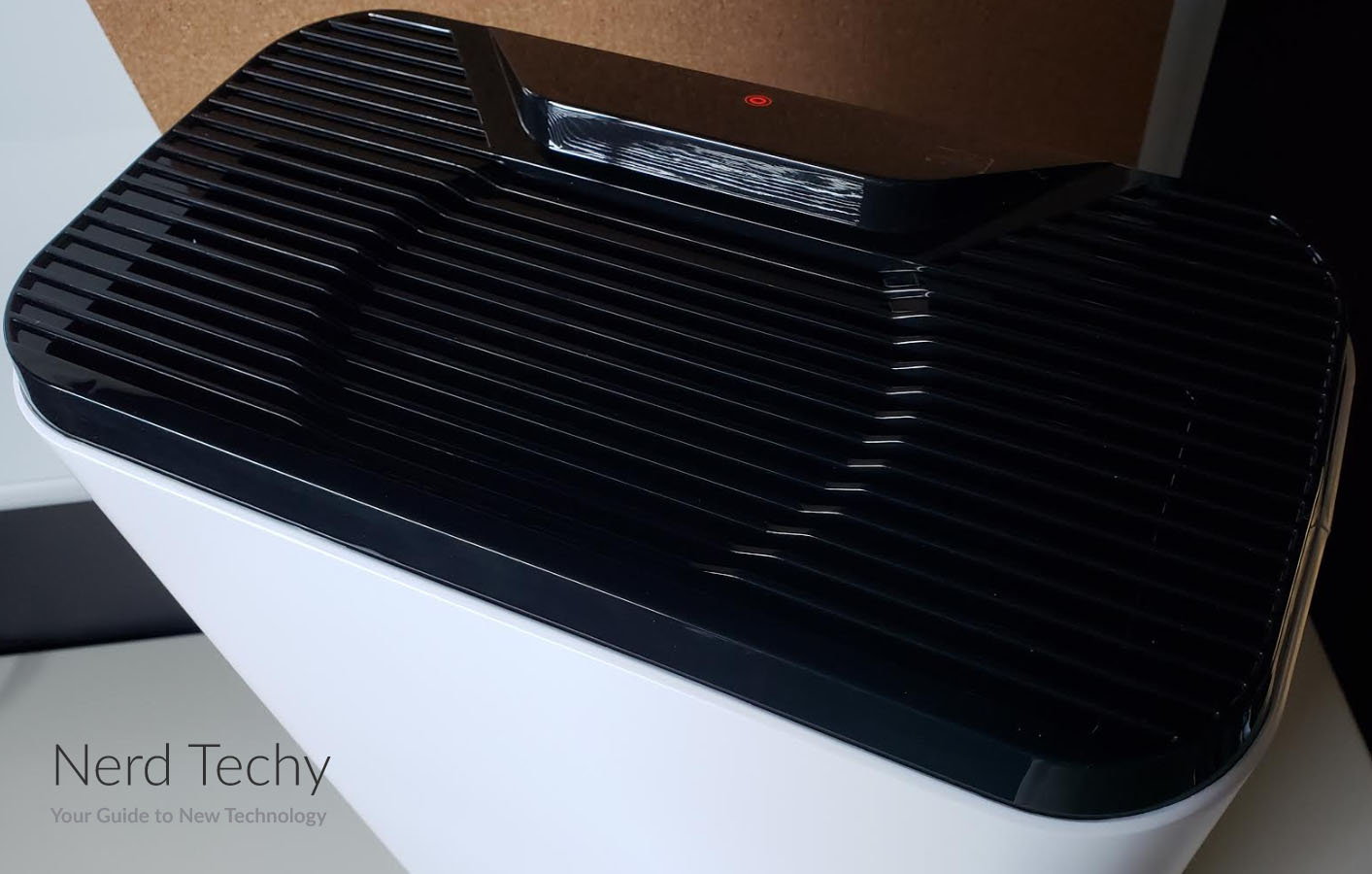 To the right of the filter button, there's a sleep mode button, which we'll discuss more in a second. Smack dab in the middle, you'll see the power button. This button changes color based on how clean or dirty your air is. When your air quality is good, it will be green. When your air quality is marginal, it will be yellow. When your air quality is poor, it will turn red. Next, there's a fan speed button, which can cycle between four different speeds. There's also an "Auto" mode, which lets the A3B Pro Series adjust speed based on air quality. Finally, there's a child lock button, which looks like a little lock. Above all these buttons, there's a timer which can be set for a variety of time periods.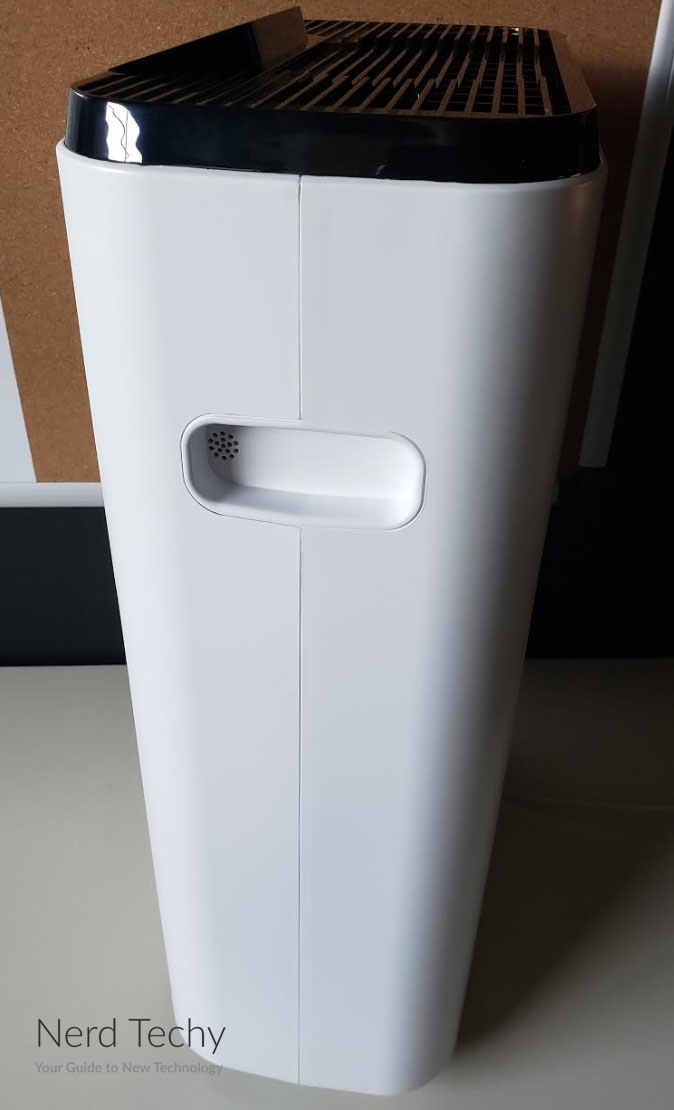 As we mentioned, the A3B Pro Series has a compact design. But suppose you need an even smaller air filter for a very small space? In that case, check out our review of the Elechomes EPI081 Air Purifier. It's exceptionally compact, but it can only treat 210 square feet of space.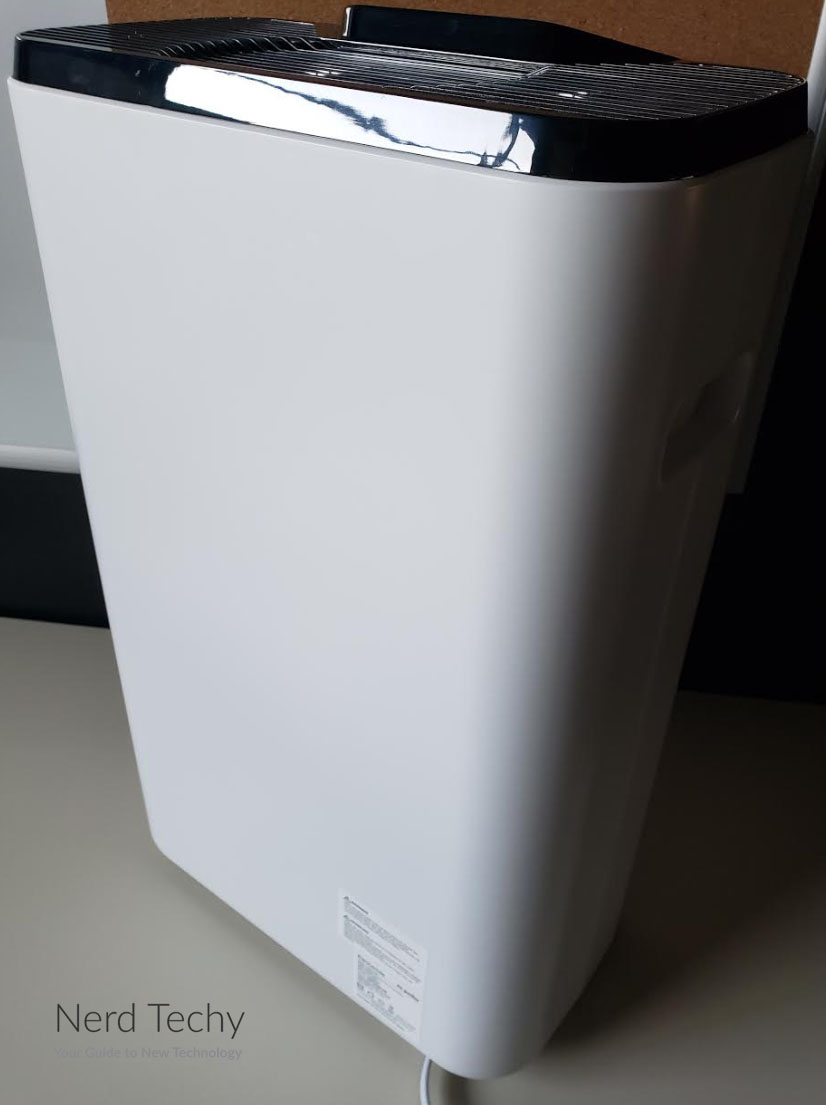 Everyday Use
So, how do you actually use the A3B Pro Series? Simply find some free space, plug it in, and press the power button. Keep in mind, though, that the intake grill needs to be unobstructed. So you'll want to position the filter somewhere where there's plenty of clearance. In total, the A3B Pro Series can treat up to 325 square feet of space. This is good enough for two or three rooms in most homes. Ideally, you can use it in your bedroom or home office, but it can also be used for kitchens or living rooms. It really depends on what you need.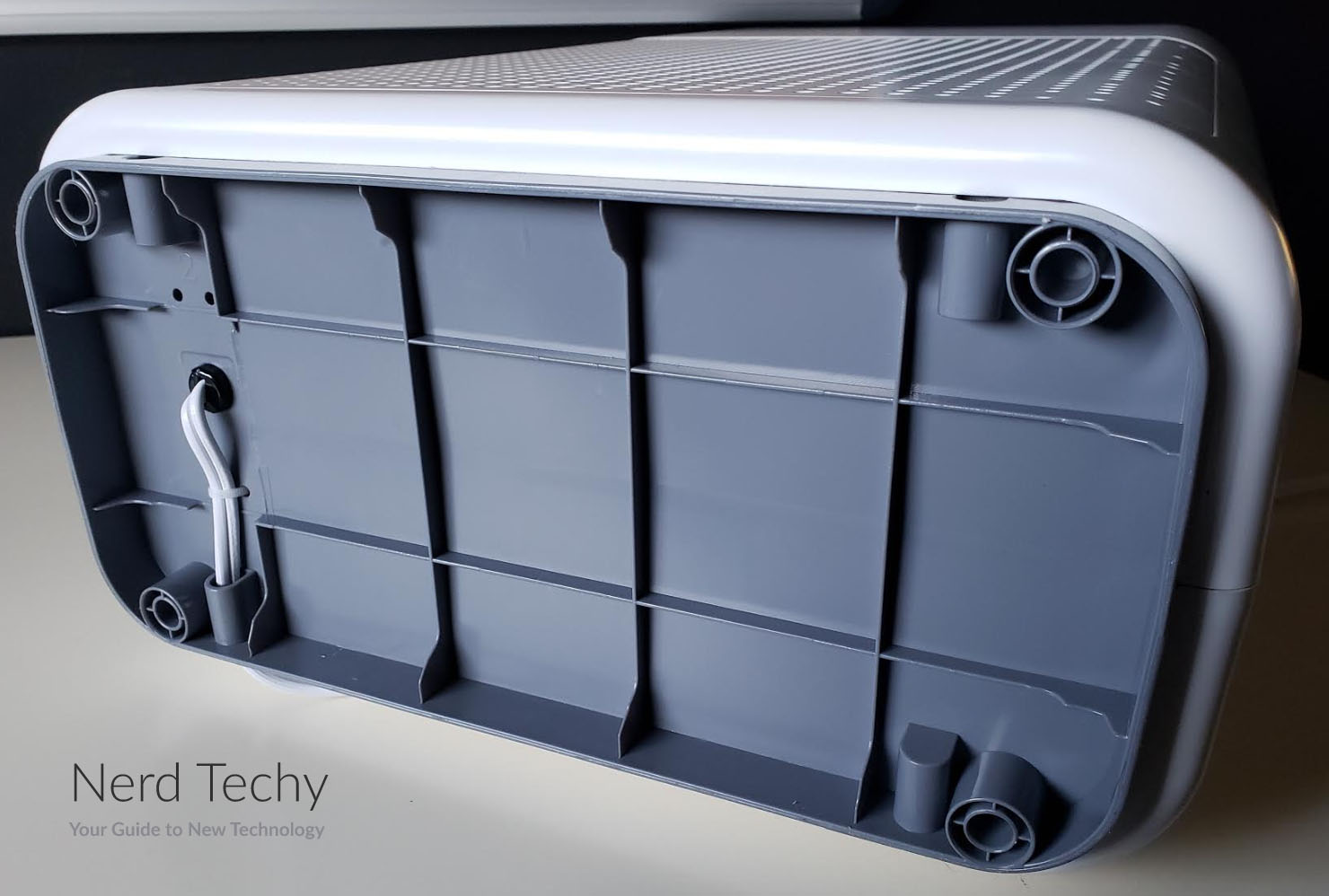 The fan can be adjusted to four different speeds depending on your filtration needs. Depending on the fan speed, it can be either loud or quiet. At the highest speed, it sounds like a box fan. At the lowest speed, the volume is only 30dB, which is literally whisper quiet. You can also set the A3B Pro Series to run in sleep mode. In this mode, the fan will be limited to the lowest speed, and the LED lights will be turned off. Alternatively, you can take advantage of the smart air quality sensing system. In this mode, the fan will adjust based on your air quality. If you have children or curious pets, simply hold down the child lock button for a few seconds. This will lock out the control panel to prevent unwanted changes.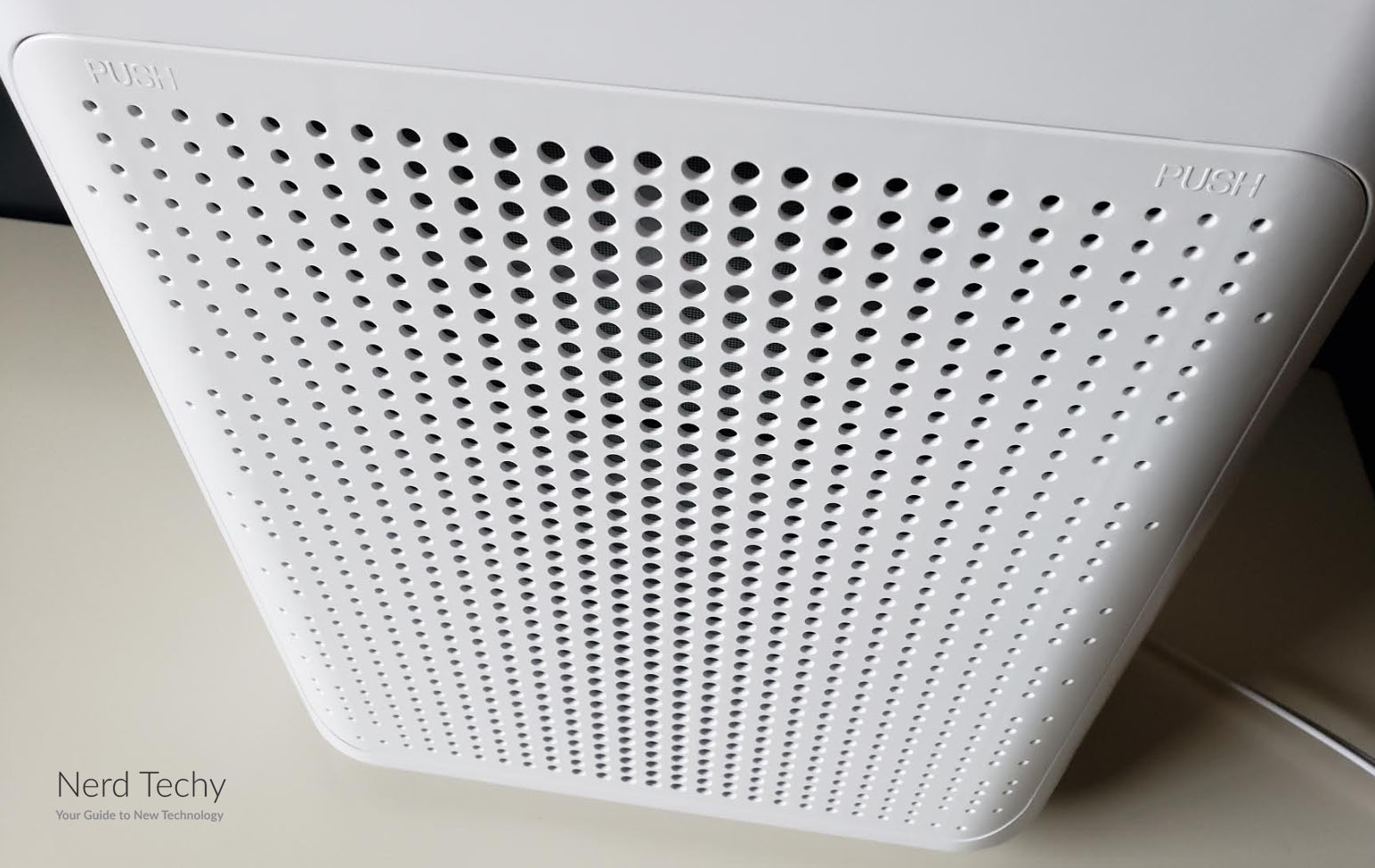 Perhaps the A3B Pro Series' most attractive feature is the smartphone app. You can use the app to perform all the same functions as the control panel. Turn the unit on or off, change the fan speed, set a timer, and even set the child lock. You can also monitor your filter status through the app. This will give you a heads-up when you need to buy a replacement filter. You can even track your air quality over time. A handy little chart will show when your air is good or bad. Keep in mind that the app only works when your phone is on the same WiFi network as the filter. You won't be able to control your filter remotely. The A3B Pro Series is also compatible with Amazon Alexa, so you can even use voice controls.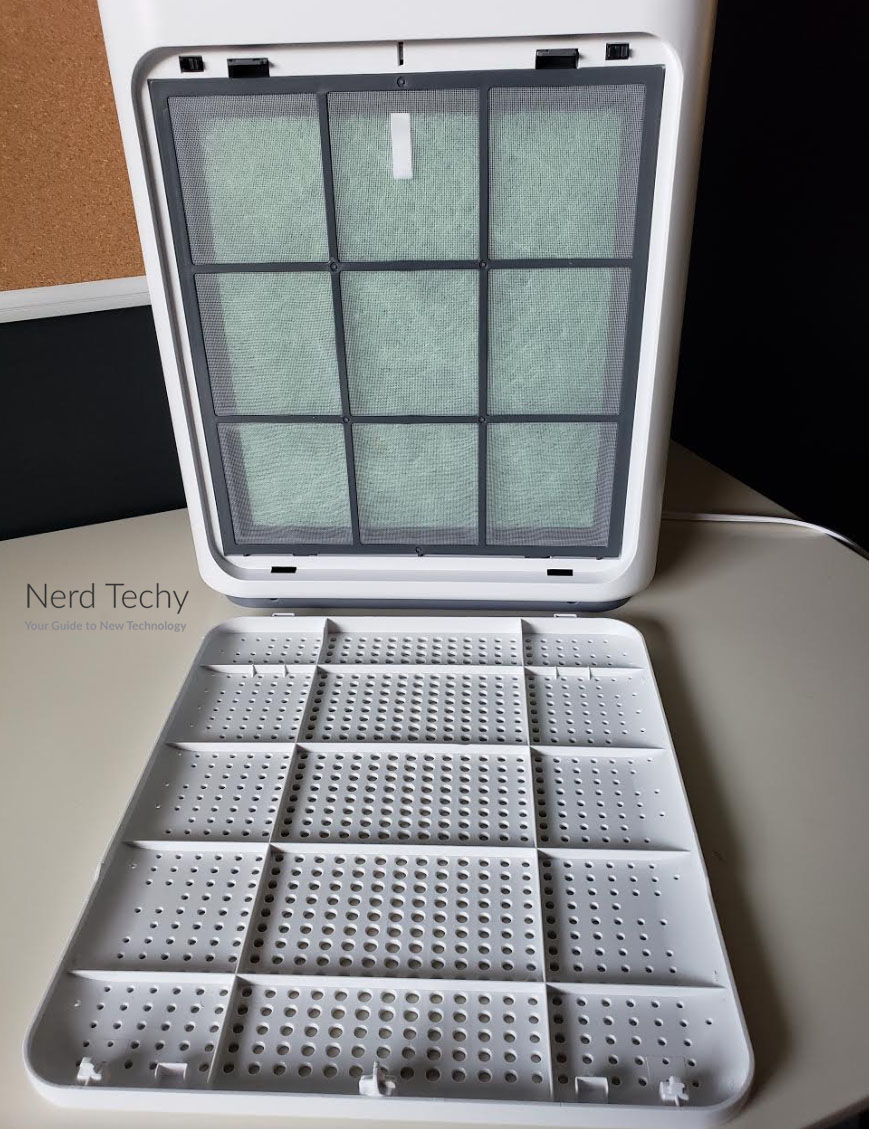 Filtration System
The A3B Pro Series has a four-stage filtration system. The first stage is a simple pre-filter, which sits directly behind the intake grill. This pre-filter is designed to remove large materials like animal hair that might gum up the main filter. Elechomes recommends cleaning the pre-filter approximately once a week. To do this, simply open up the front panel. Then take out the pre-filter, run it under your faucet, and leave it to dry for about an hour. Once it's dried out, you can put it back in the A3B Pro Series and start filtering your air again.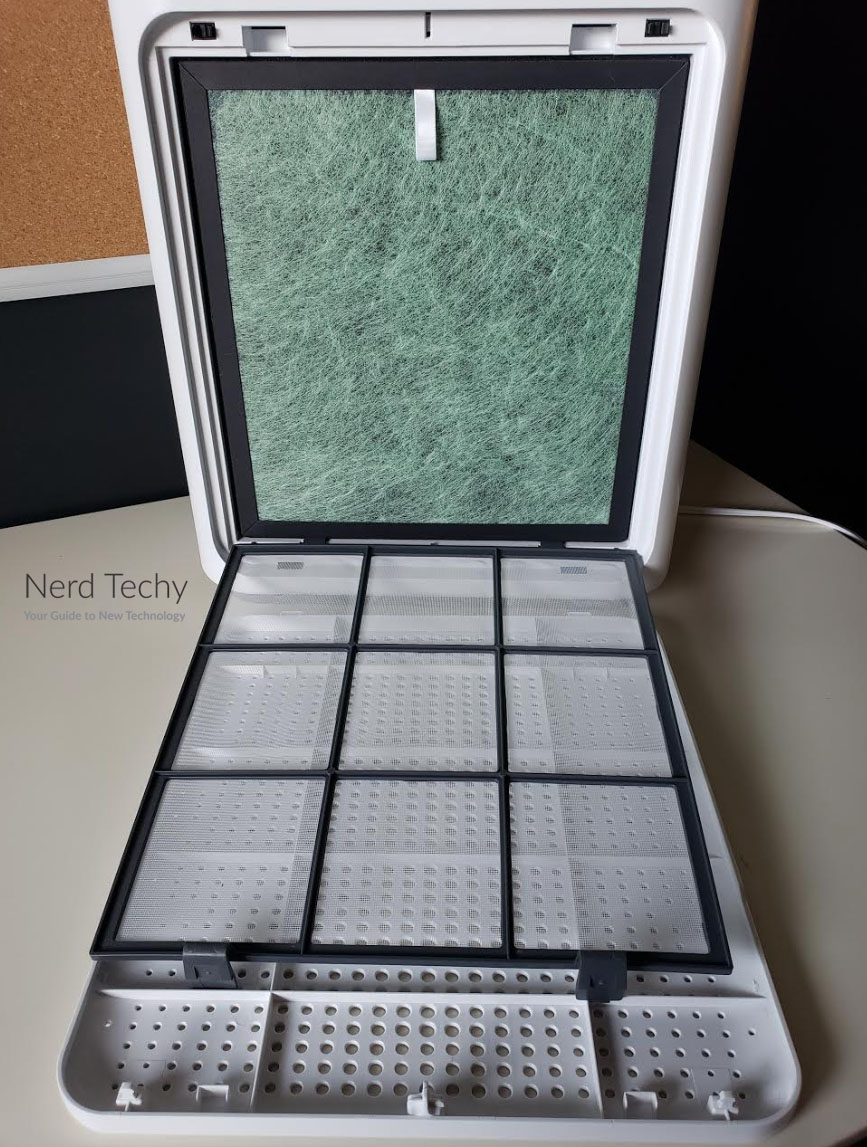 Next, there's an antibacterial cloth between the pre-filter and the HEPA filter. This is a unique feature, since the A3B Pro Series will actually destroy airborne bacteria. Keep in mind that this is an antibacterial cloth, not an antiviral cloth. In other words, it's not going to kill COVID-19 or any other viruses. Still, it's a nice feature that you won't find in many air filters. Just remember that like every other filter layer, it will need to be replaced from time to time.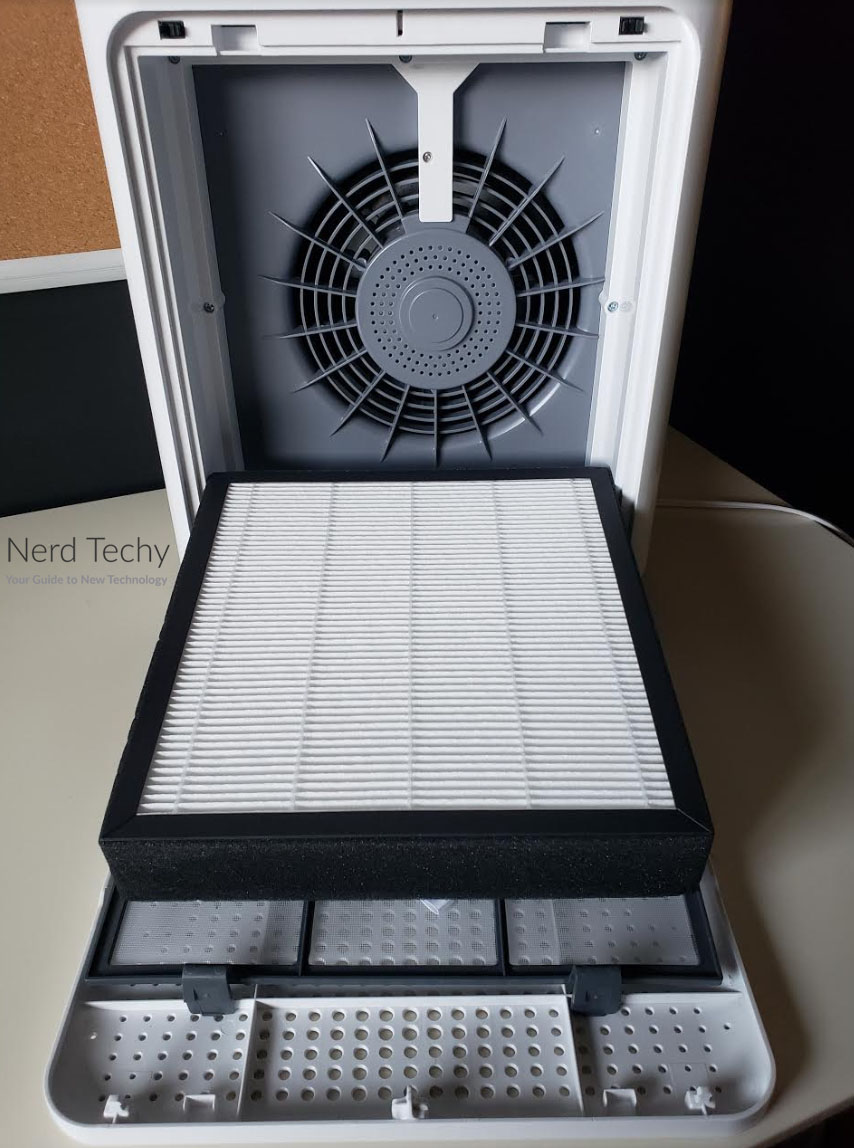 The third layer is a HEPA filter, which has a finned design that should look familiar to you. This is the layer that does most of the A3B Pro Series' work. It filters out the vast majority of airborne particles, even very small particles like smoke particles and mold spores. Finally, there's an activated carbon filter that absorbs odors. All of these filters can be changed independently. On the plus side, you won't have to change a good carbon fiber filter because the HEPA filter is dirty. On the downside, the filters are a bit harder to change than a one-piece option. If you prefer a one-piece filter, consider the Elechomes EPI-236 Pro Series. The single-piece filter is easy to change, but it only treats about 220 square feet.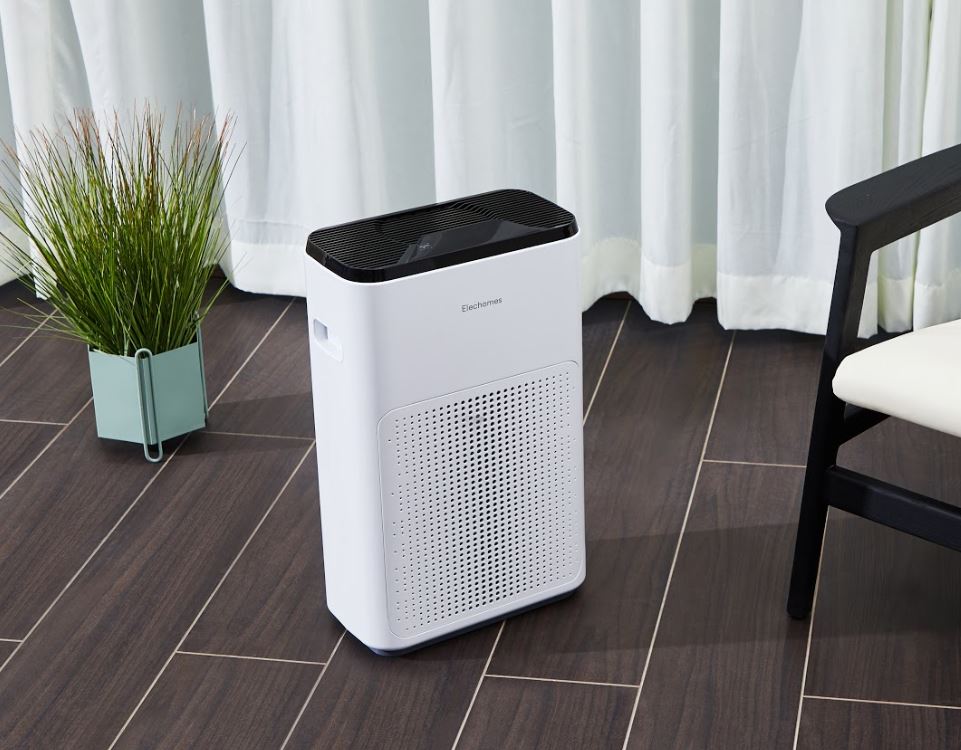 What Does the Elechomes A3B Pro Series Remove?
So, what contaminants does the Elechomes A3B Pro Series remove from your air? In a word, it removes just about everything. The pre-filter will remove large particles, including pet hair and dust. This is useful if you're allergic to any of those things. Moreover, it extends the useful life of the inner filters.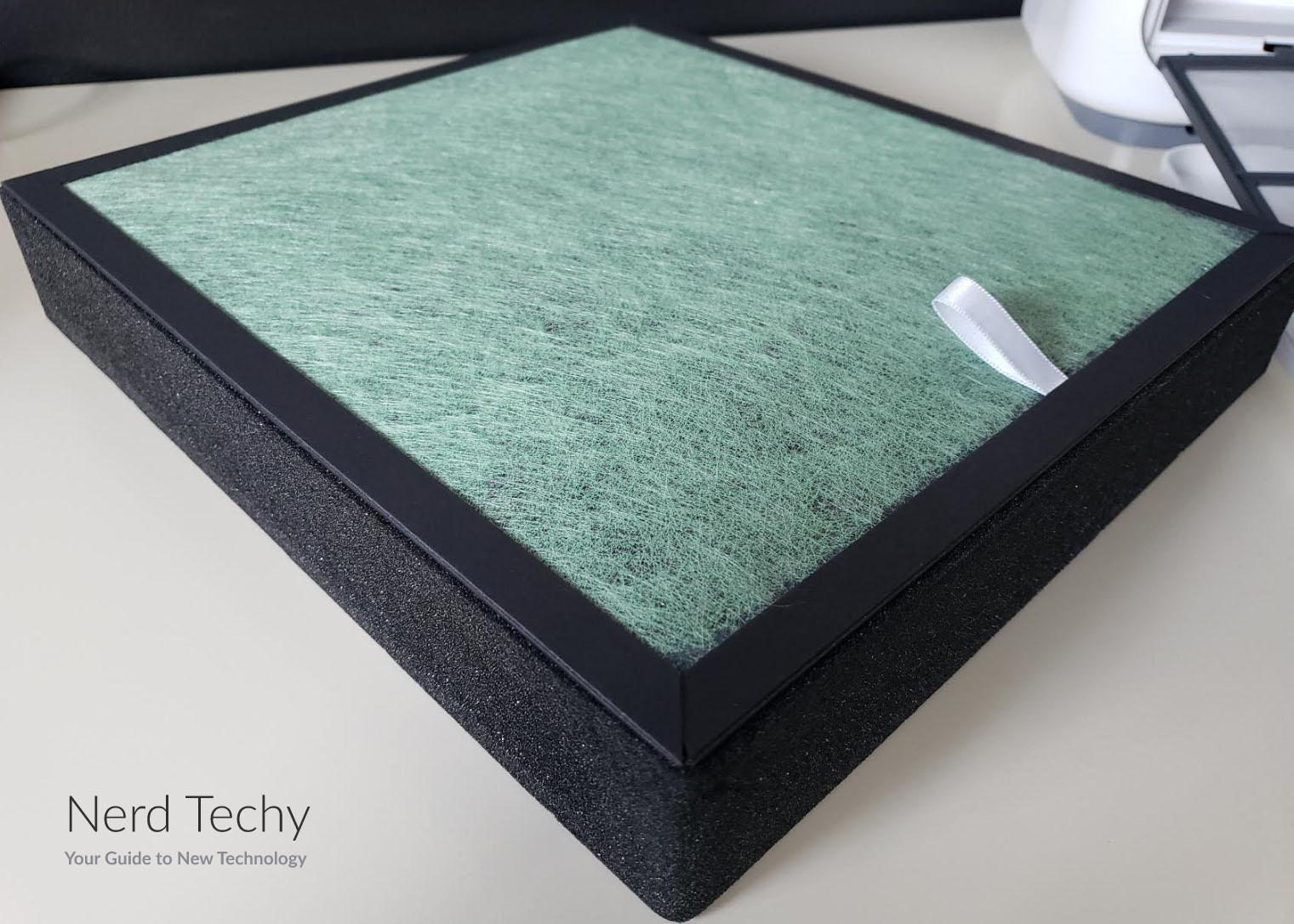 The HEPA filter does the vast majority of the work. It removes 99.97 percent of airborne particles, which is right on target for a HEPA filter. These include smoke, pollen, mold spores, dead bacteria, and even some larger viruses. Almost everything 0.3 micrometers or larger is going to get filtered out.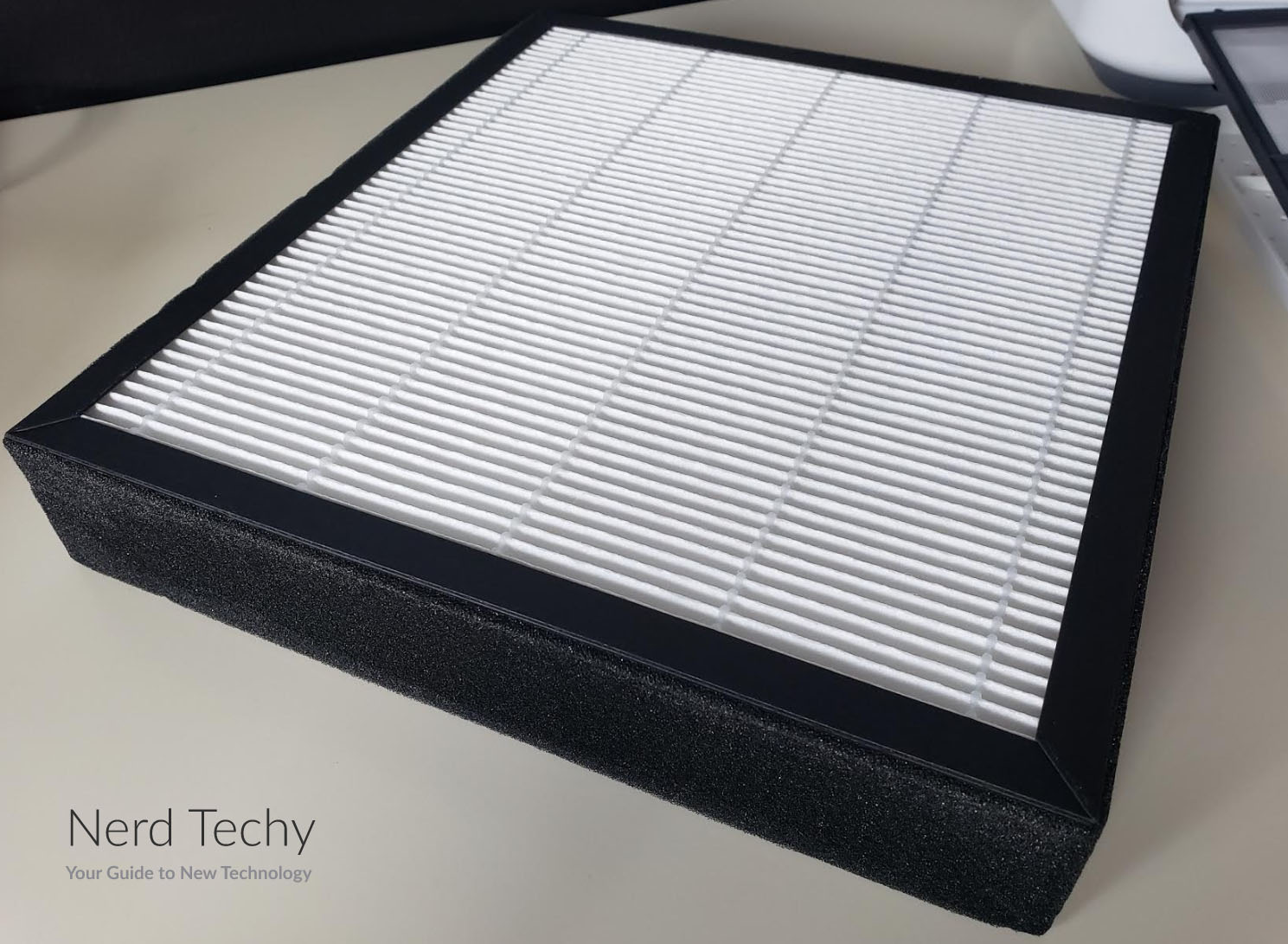 The activated carbon filter doesn't actually remove particles. Instead, it's designed to absorb chemical components. These include formaldehyde and benzene, which are often given off by new upholstery. This can help eliminate harmful chemicals from your air, as well as odors from pat urine or garlic.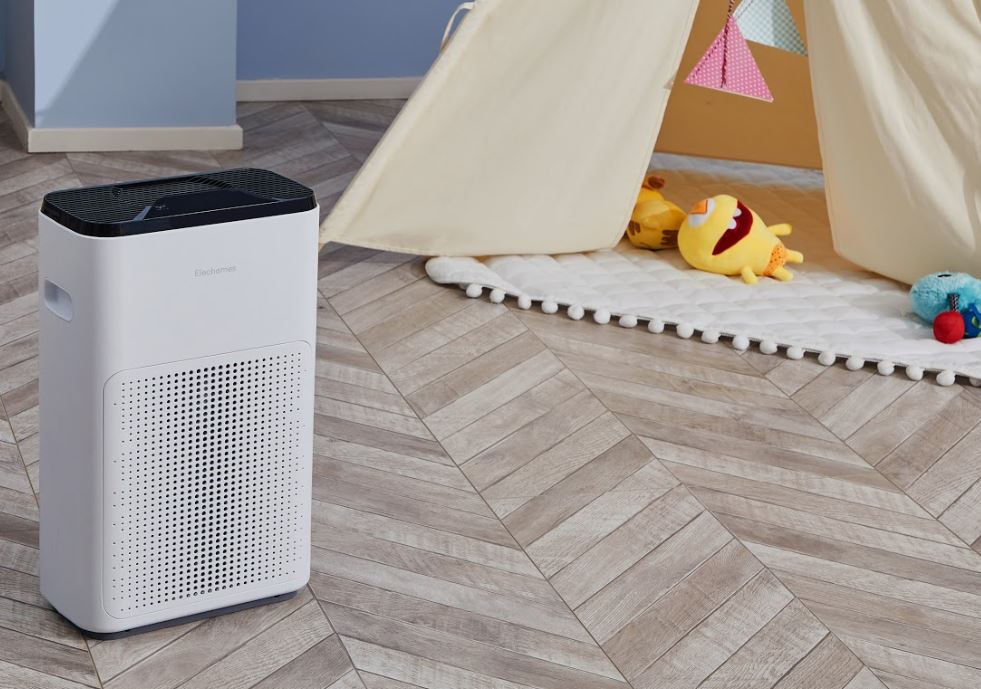 Final Verdict
So, how does the Elechomes A3B Pro Series Air Purifier compare to the competition? The filter itself is fairly run of the mill. This isn't to say it's bad. It's right in line with HEPA standards. But any modern HEPA filter is going to remove 99.97 percent of 0.3 micrometer or larger particles. The main advantage of the filtration system itself is the fact that it includes an antibacterial layer. This significantly reduces the amount of bacteria in your environment. Moreover, the multi-layered design is also a plus. It allows you to change individual layers, avoiding any wastage. On the downside, the filters can be harder to change than a simple, single-piece unit.
Another significant benefit of the A3B Pro Series is that it comes with a companion app. To be fair, most of the functions are already available on the physical control panel. But the advanced filter tracking and air quality tracking features are a major plus. With these features, not only can you keep your air clean, you can also see how it changes over time. This can help alert you to possible causes of contamination, such as a moldy air duct. As you can see, you're looking at a very well-engineered smart system.