Hearing aids are one of the best devices out there for improving quality of life as hearing ability starts to dwindle. In the past, these devices have been complicated, extremely expensive, and not always easy to get.
The last thing you need to worry about when you're ready for hearing aids is complex usability and extreme expense, which is why the ELEHEAR Alpha Pro system is so intriguing. They are cost-effective and easy to get over the counter, without a prescription.
Pair that with all new AI technology to enhance the quality of sound, and the ELEHEAR Alpha Pro is a hearing aid worth hearing more about.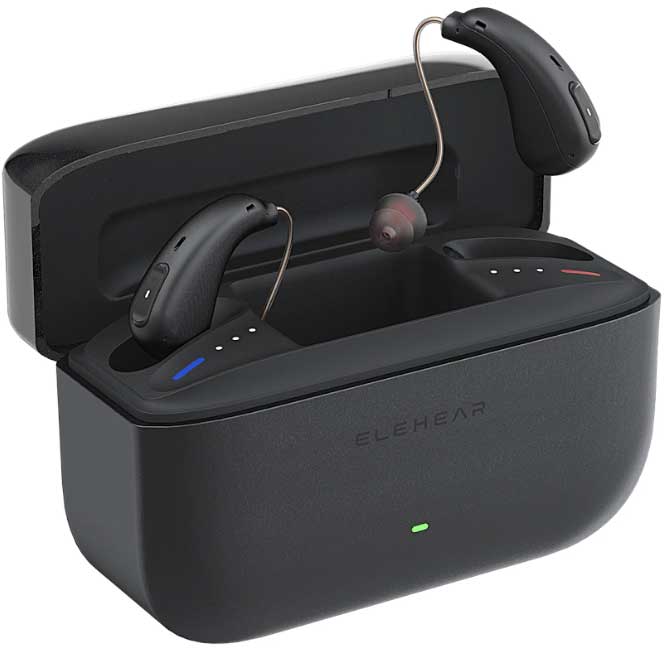 State-of-the-Art AI Noise Reduction
Traditional hearing aids have a noise reduction system that is less than ideal. They bring in all the sound around you and then filter everything completely, which basically just makes everything quieter, including the voices you're trying to hear.
The Alpha Pro, on the other hand, does things a little bit differently. Their AI algorithm brings in all the noise and then filters out all the background noise while enhancing human voices.
This makes it much easier to have conversations and understand what others are talking about without the distractions of the world around you.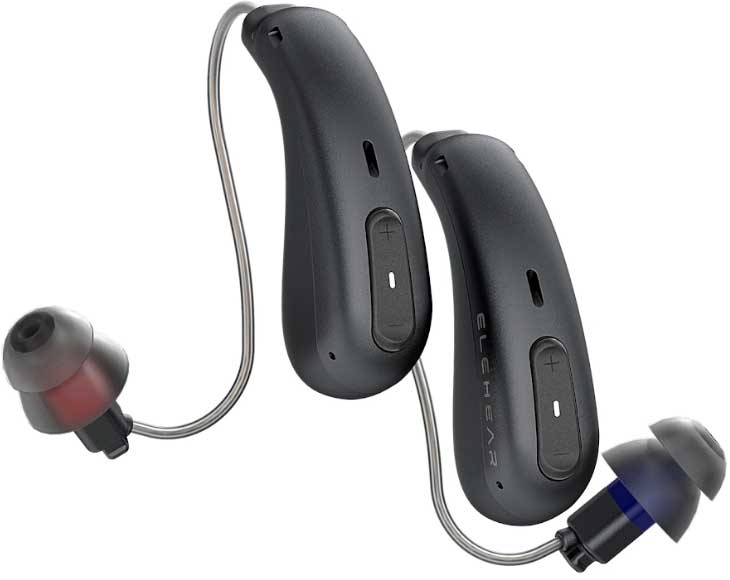 Amazing Audio
Even without the AI noise reduction, the Alpha Pro hearing aids have great audio. To start, they use a 32kHz ultra HD speech signal processing system to keep voices sounding crystal clear. Additionally, they have built-in feedback control.
This uses multiple algorithms to detect and eliminate any feedback quicker than ever. This gets feedback removed in real-time, so you can be sure that all you'll hear are the sounds you're trying to hear. Everything used internally on the Alpha Pro is there to make the sound quality you hear as good as possible.
With any luck, they may even make the world around you sound better than ever, letting you focus more on being present and less on worrying about how you're going to hear what people are saying.
Easy Bluetooth Connectivity
To easily utilize these hearing aids, you can pair them with your favorite iOS or Android smartphone, which is done extremely easily. Utilizing hands-free Bluetooth technology, you can connect the Alpha Pro and have them function as hearing aids, as a way to take your phone calls, and as a way to listen to media from your phone.
With functionality like this, you can easily make your hearing aids work without having negative impacts from trying to use them with your smartphone.
Simple Yet Powerful Companion App
While connected to your phone, you get extremely enhanced functionality from ELEHEAR's companion app. This app is designed to have a robust set of features without being complicated and difficult to use. It can be used to fine-tune and adjust different sound settings so you can hear everything around you just the way you like it.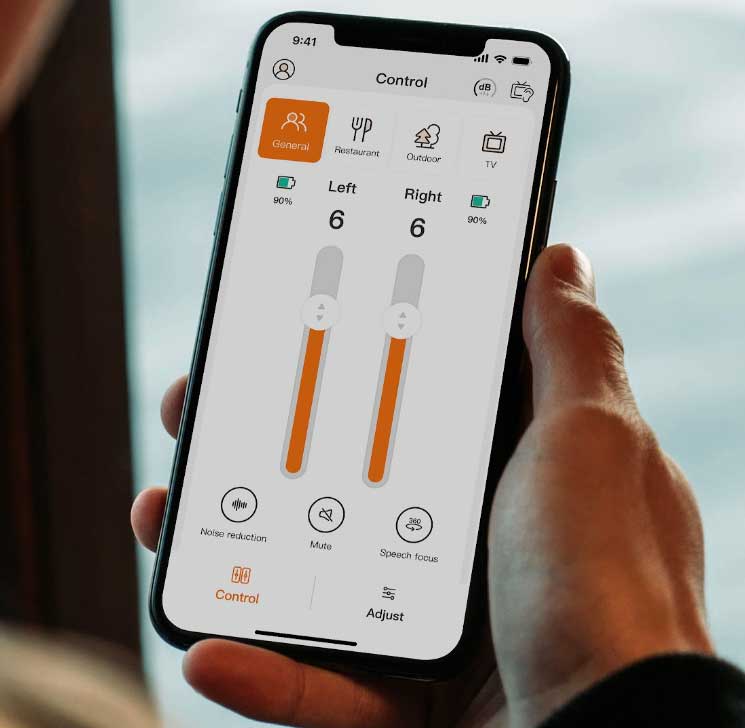 There's also remote sound capture and multiple noise reduction levels. You can set the hearing aids to one of four modes for different settings, including general, restaurant, outdoor, and TV.
Each hearing aid (left and right) is able to be independently controlled on a volume scale between 0 and 10 in case you have a better hearing on one side than the other. This also allows you to see the battery life of each hearing aid so you can always know how much power is left.
Long-lasting Battery Life
With a device this important for everyday life, it's also important that the battery life is up to the challenge. Luckily, the Alpha Pro is. Each hearing aid has a battery life of up to 20 hours on a single charge.
They also come with a charging case that provides an additional seven hours of charge in a pinch while on the go. One thing to note is that as you change the various modes and settings, you will likely see a drop in battery life, so always pay attention to that while in use. However, 20 hours is going to be plenty for most people to get them through an entire day.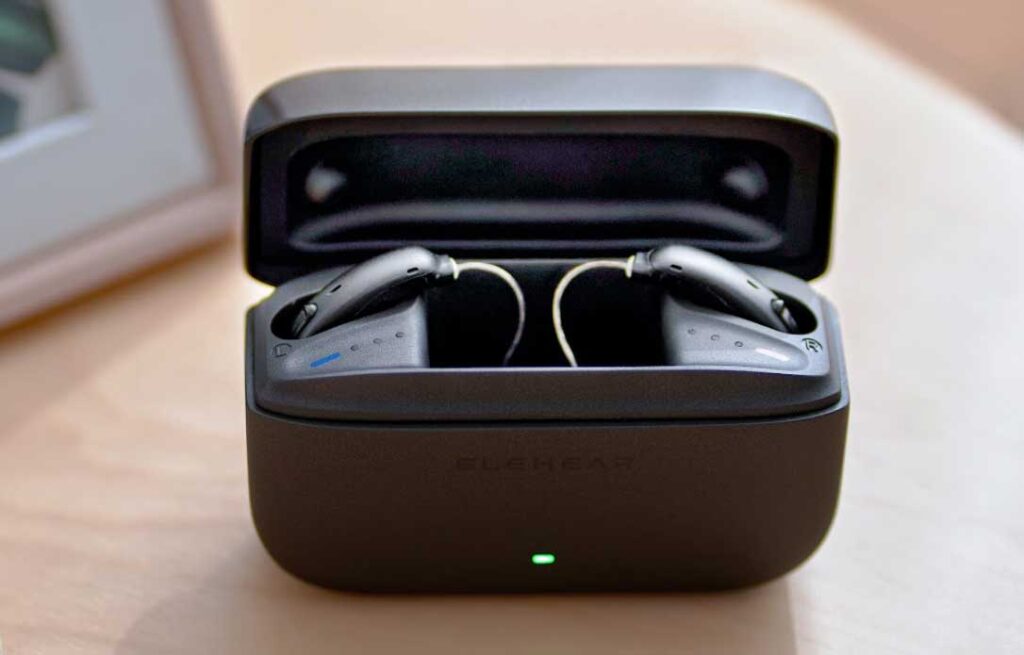 To charge these hearing aids, all you have to do is put them in the charging case in their designated spot. The underside of each hearing aid has charging contacts that allow power to charge their internal batteries. To charge up the case, you simply plug the USB-C cable into the backside. The hearing aids only require 1.5 hours of charging in order to be back up to 100% power.
Competitive Pricing
As hearing aids were introduced and provided to those who needed them, it became an expensive upgrade. Traditional hearing aids, even today, can reach prices of over $3,000 pretty easily. This makes it incredibly difficult for some to get them and just have the basic ability to hear the people around them. That doesn't seem right.
That's where ELEHEAR is changing things. Instead of the hard-to-get and expensive model, the Alpha Pro system is available OTC and has an introductory price of only $499. This makes it so much easier for anyone who needs hearing aids to get them easily and affordably.
Plus, they aren't sacrificing any features to get the cost down, so they'll function extremely well too. Oh, and shipping is free, too, which is always awesome.
Hearing Aid Overview
Each piece of the hearing aid is comprised of various components. The end that goes into your ear has a receiver that is covered by a rubber ear cap. This then runs a line to the main body of the hearing aid. The top and middle of the body have microphones used to collect sound to be processed.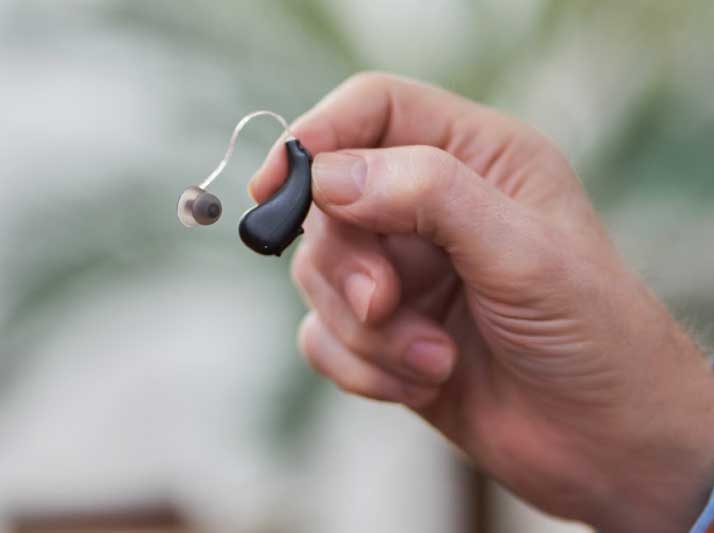 Below the second microphone, there is a power button that also functions as a volume rocker and a mode switcher. This allows you to easily control the various base features of the hearing aid without having to pull out your phone every time you want to change something.
The hearing aid receiver is also color-coordinated to help you figure out which ear each one goes into. One of them is blue, which indicates the left ear. The other is red, which indicates it goes in the right ear.
Everything Included in the Box
When you get your ELEHEAR Alpha Pro system, everything you need to use it is right in the box. This includes the following:
Two hearing aid devices
Charging case
12 ear caps of various sizes
USB-A to USB-C charging cable
Multi-function tool pen
Wax cap tool
User manual
Quick start guide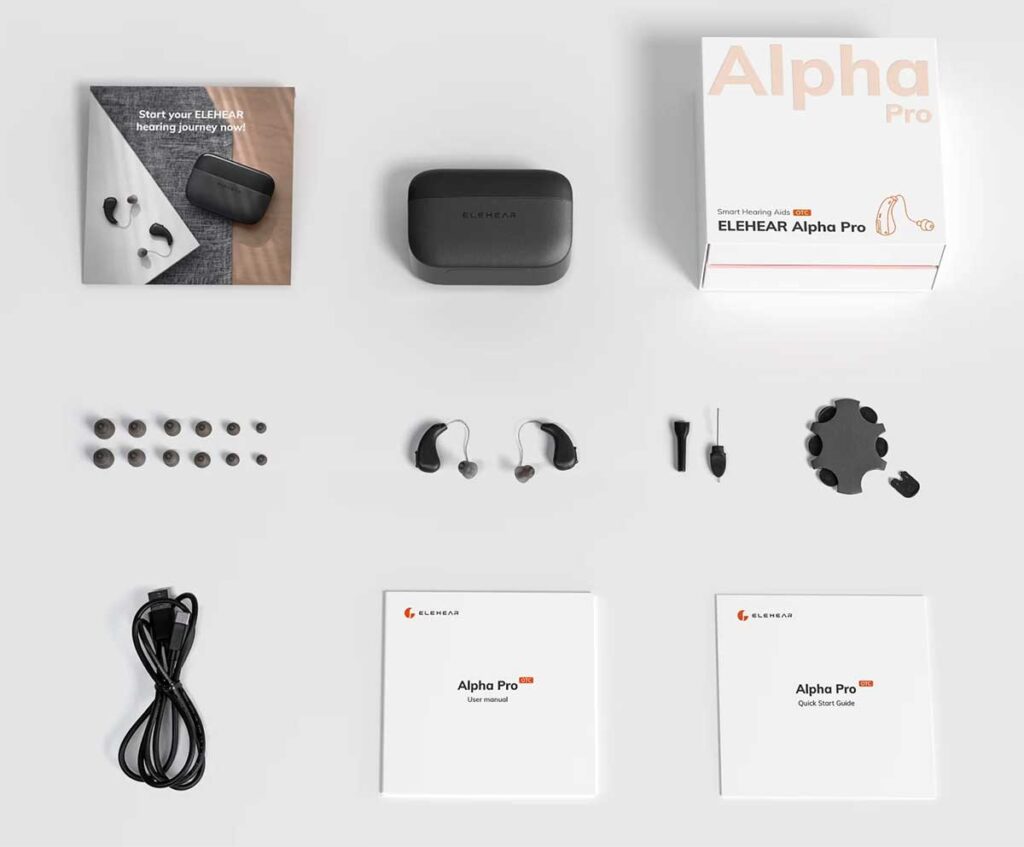 ELEHEAR Customer Support
To help further improve your experience with the Alpha Pro, ELEHEAR has plenty of experts at the ready to be contacted.
Their customer service is top-notch, and they can be reached either by phone or email Monday through Friday. Plus, if something ever were to happen to your hearing aids that are out of your control, they're covered by a 12-month warranty.
Additionally, ELEHEAR has provided a ton of how-to videos so you can visually watch how to make your hearing aids work properly. These videos include the following topics:
What's in the box
Bluetooth
Wearing
Charging
Replacing the ear cap
Replacing the wax cap
This makes it super simple to get the hearing aids and have them set up in no time, no matter how you like to learn new information. Their user manual that comes in the box also provides a ton of valuable information for setting them up, cleaning them, and more. This is a manual worth keeping and referencing as you need to.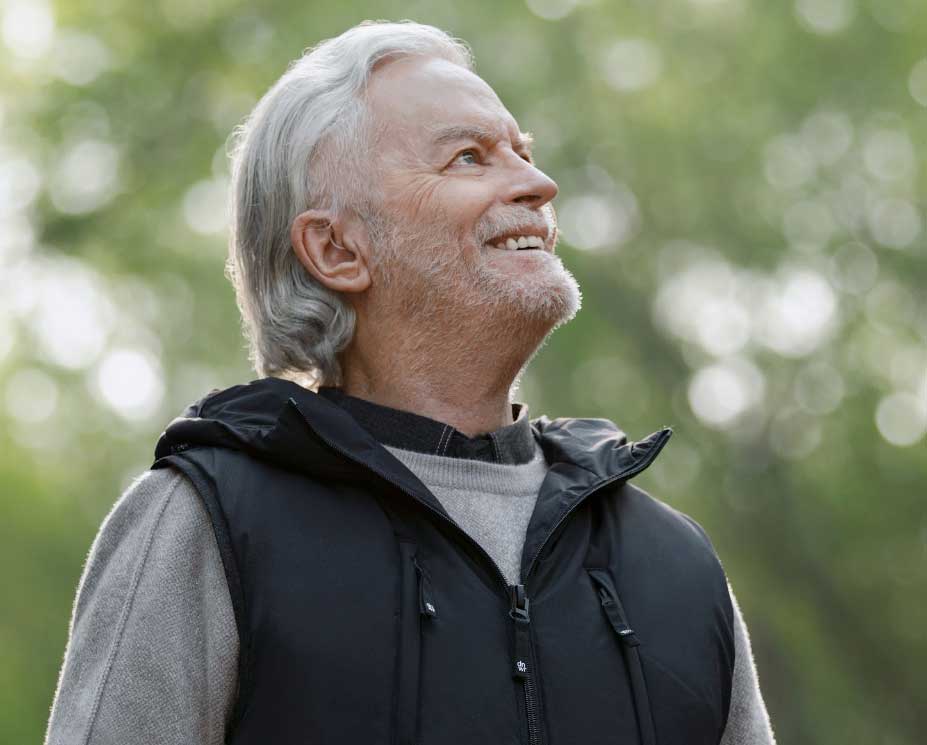 Pros and Cons
The ELEHEAR Alpha Pro truly is a great device. However, just like any piece of technology, it has its pros and cons. Here's a breakdown of them:
Pros:
Incredibly powerful AI noise reduction system to filter our background noise and enhance the human voices around you
Feedback elimination to make the audio crystal clear, always
Extremely easy to pair with your smartphone to allow for taking calls, listening to music, and using as a normal hearing aid
The companion app offers a robust set of features, settings, and modes
Low cost to make them much more attainable for everyone
Easy on-device controls so you don't always have to use the app for simple changes
Everything you need to get started is included in the box
Great customer service and how-to videos on their website
Charging case with additional battery life
Cons:
While the battery life should get you a full day of use, it won't if you use some of the more power-intensive modes. This could lead to multiple charges throughout the day, which may be difficult to do.
Final Thoughts
Being able to hear shouldn't be a difficult and expensive task when your natural hearing starts to decline. In the past, it hasn't been done very well. You'd pay a lot for a device that didn't work as great as it should.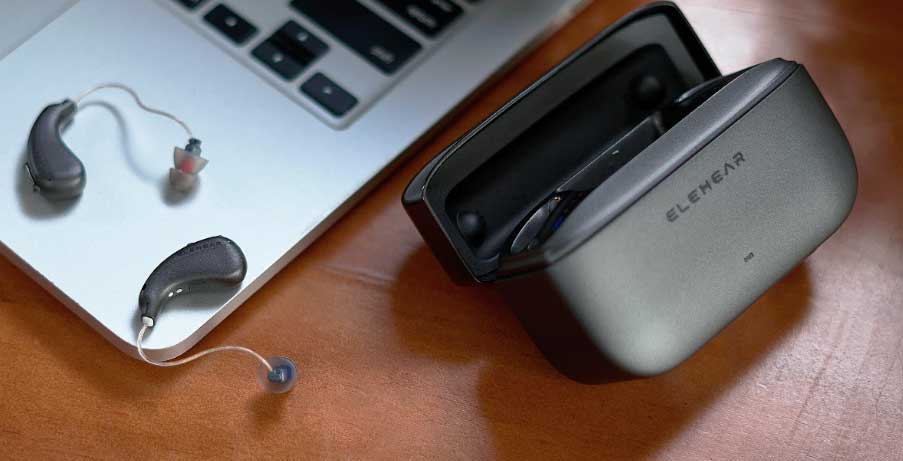 Now, ELEHEAR is here to change the game. Using modern technology like AI noise reduction, Bluetooth connectivity to smartphones, and a companion app to enable tons of features, it's one of the best ways to improve your hearing on the market (plus it's OTC). To do all this also doesn't cost a ton, with their launch price of only $500.
This is all done in an effort to enable and empower those who are losing their hearing so they can spend less time worrying about fixing the issue and more time actually living their life. If this sounds like an interesting product to you, then we'd definitely recommend checking out the Alpha Pro from ELEHEAR.
Meet Derek, "TechGuru," a 34-year-old technology enthusiast with a deep passion for tech innovations. With extensive experience, he specializes in gaming hardware and software, and has expertise in gadgets, custom PCs, and audio.
Besides writing about tech and reviewing new products, Derek enjoys traveling, hiking, and photography. Committed to keeping up with the latest industry trends, he aims to guide readers in making informed tech decisions.