In the world of wireless earbuds, there are any number of options. This is largely due to the explosion of technology in the wake of the Apple AirPods' success. But that success didn't happen in a vacuum. It came on the heels of True Wireless Stereo (TWS) technology. Before TWS, wireless audio was only usable in mono, and only at low bitrates. That is to say, it sounded about as impressive as an AM radio. But TWS allowed you to listen to music in full quality, and in stereo. Suddenly, the race was on to develop the best wireless earbuds. And just about every manufacturer is in on the game.
Enacfire is one of the manufacturers that has produced the most wireless earbuds. We've reviewed several models in the past, and we've been generally impressed. Today, we're going to be reviewing two of their latest offerings. We'll start with the Enacfire E90 Wireless Earbuds. These are quirky, compact earbuds that come in an AirPod-style case. Next, we'll review the Enacfire Geek Wireless Earbuds. These have a more elongated design, and come in a clamshell-style case. But there's more to a good pair of earbuds than just the physical design. Let's take a closer look, and see how these two pairs of earbuds stack up!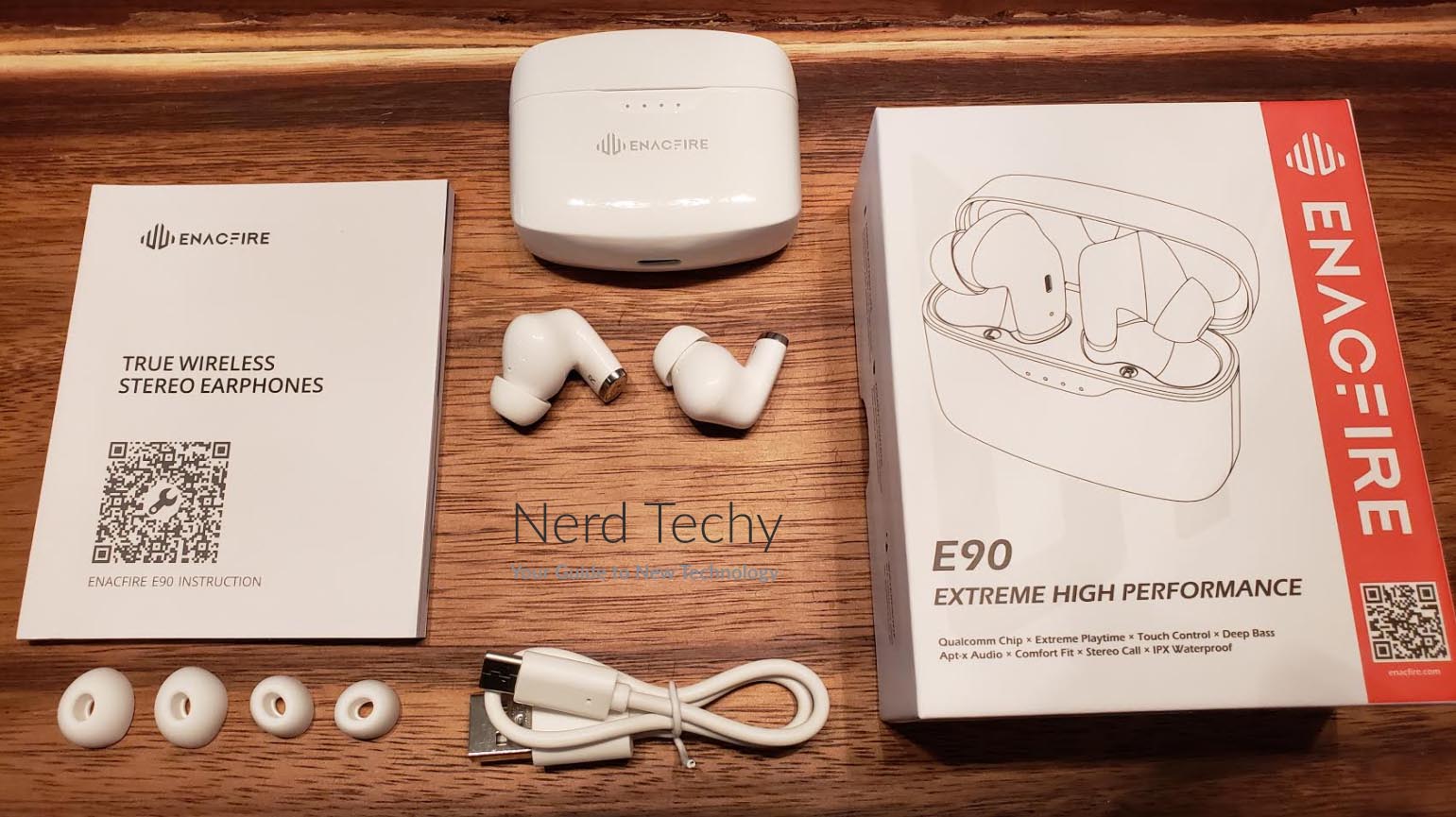 Enacfire E90 Wireless Earbuds
The Enacfire E90 Wireless Earbuds look like a cross between the AirPods Pro and smaller, in-ear buds. They have a vertical battery compartment, but it's not nearly as long as the AirPods', and it's somewhat abbreviated. Still, it makes the buds bottom-heavy, so they stay securely in your ears during physical activity.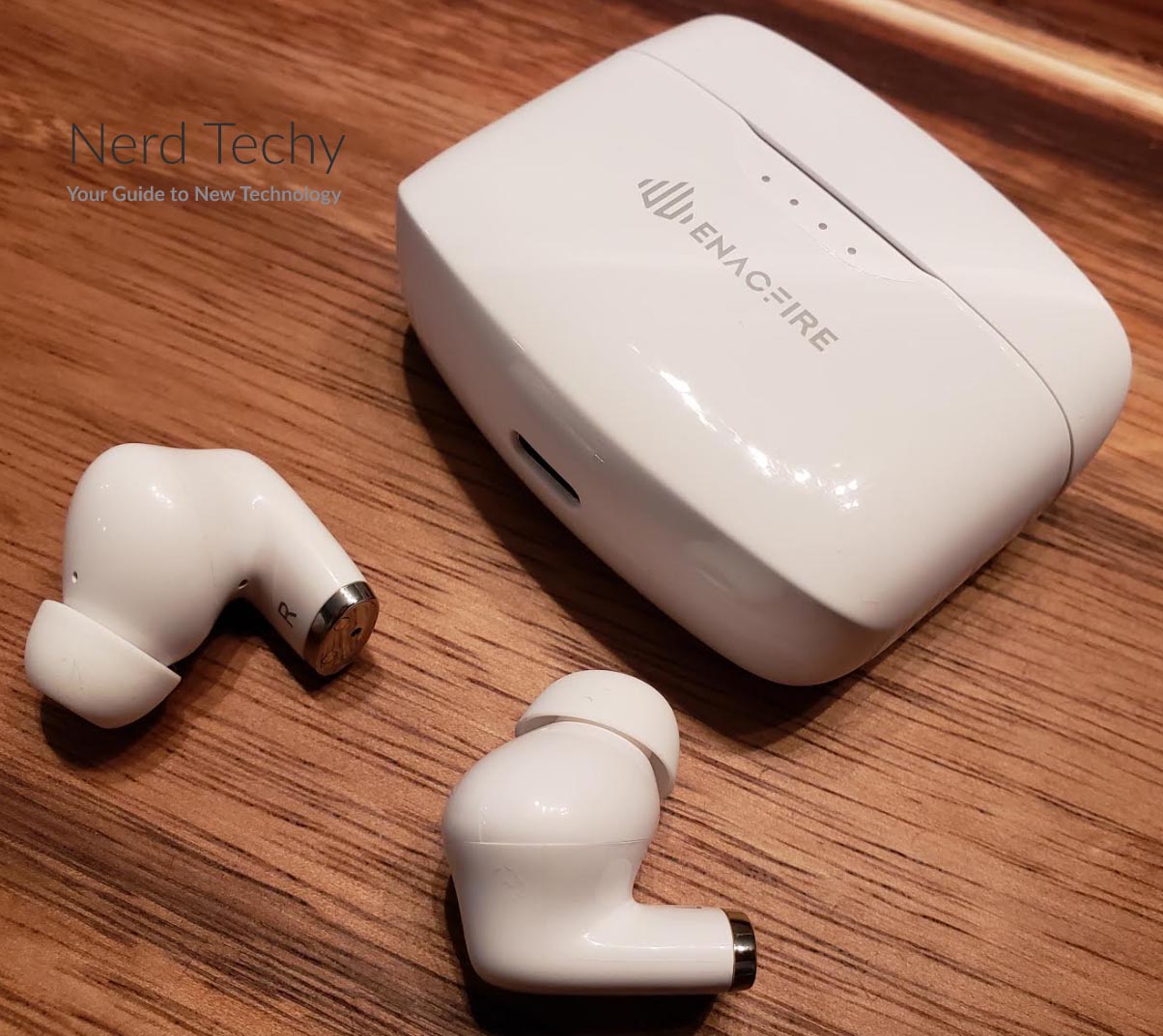 The shells are constructed from glossy white ABS plastic, with small mic ports visible on the outside. The silicone tips mount securely in your ears, and there are three different sizes included in the kit. A good fit also ensures better noise isolation and comfort, so it's worth trying on different options.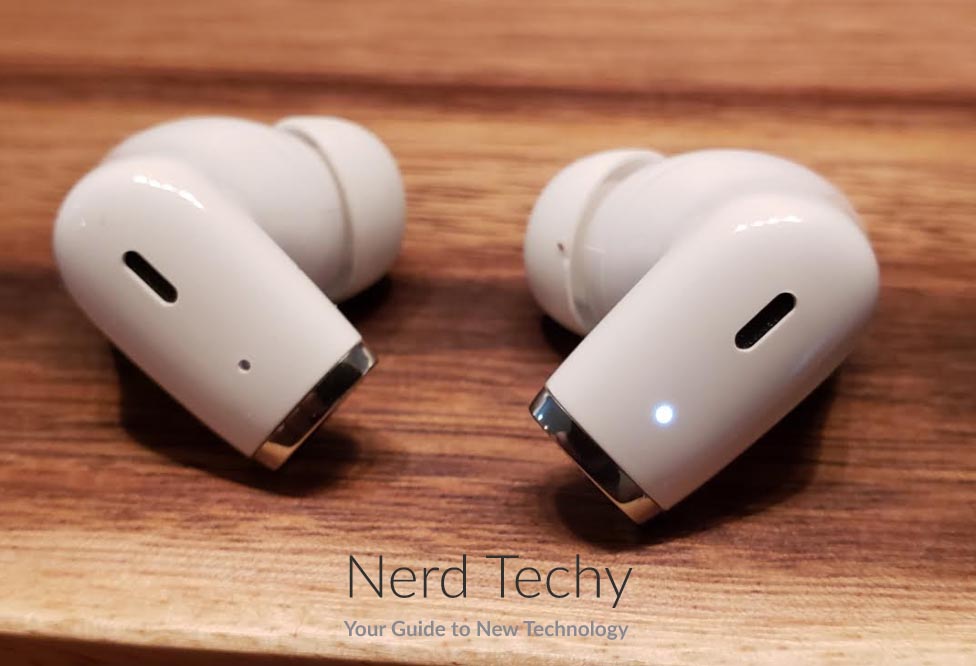 The E90 earbuds have a water-resistance rating of IPX8, the highest rating available. This rating involves custom testing, so we can't be sure exactly how waterproof the buds are. What we can say for sure is that they exceed IPX7 specifications. They can be submerged at more than three meters, for more than 30 minutes. Unless you want to take your earbuds scuba diving, you'll have all the water-resistance you need. Listening during your daily shower is nothing to be concerned about.
The backs of the E90 earbuds function as soft touch controls. The touch zone is near the top of the nub, and is easy to find and operate. Tapping and holding the buttons allows you to skip tracks, adjust the volume, or call up your voice assistant. With your voice assistant, you can perform all kinds of other hands-free functions.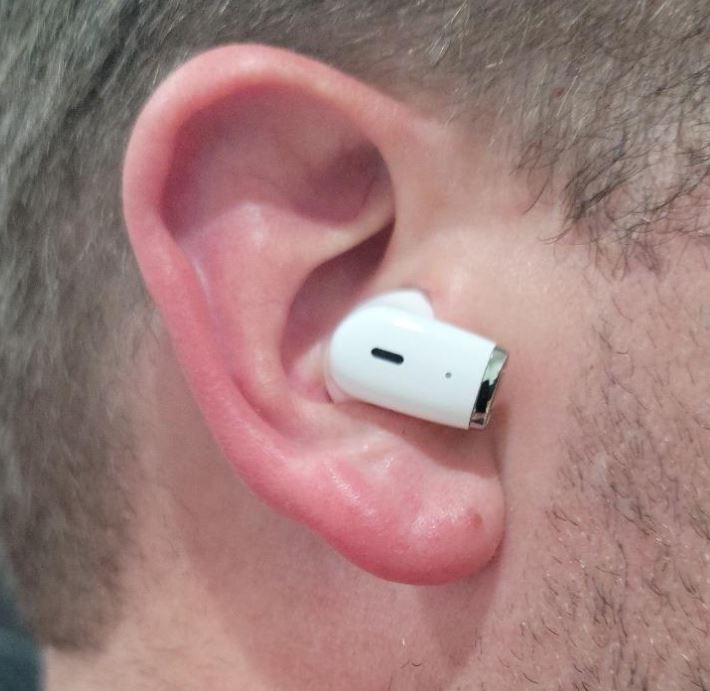 The E90 charging case is very similar to the AirPods', with a vertical, drop-in design. However, because of the shortened batteries, the E90 case takes up less space than the AirPods. With comfortable, rounded edges, it's easy to carry in your pocket without getting jabbed. Beneath the front of the lid, you'll find a row of four LED lights that indicate the current battery status. The package also includes a USB Type-C charging cable, as well as a two-year manufacturer's warranty.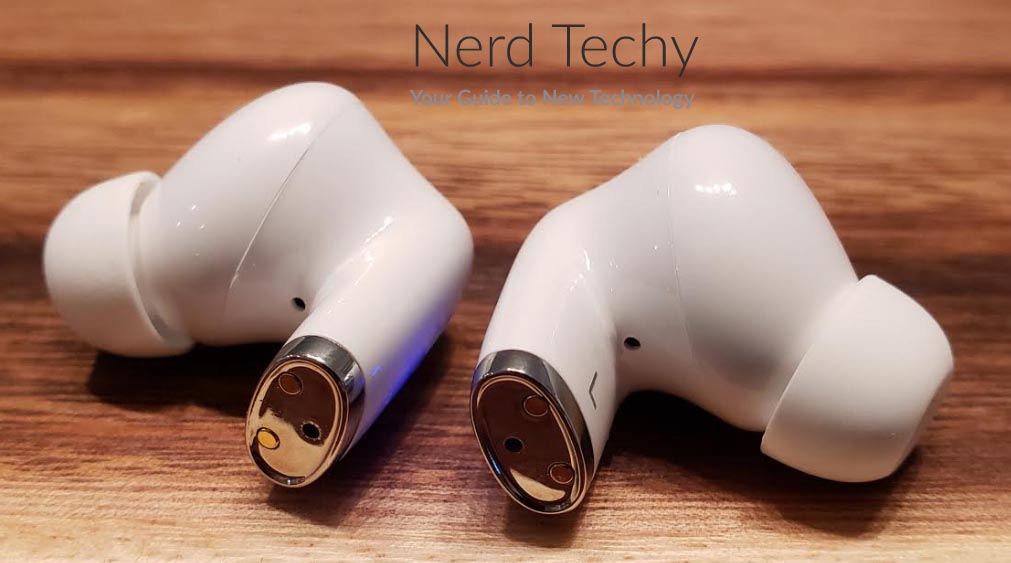 Battery and Connectivity
The E90 earbud batteries will run for up to eight hours on a single charge. This assumes you're listening at medium volume, which isn't always the case in real life. At full volume, 6 ½ hours is a more reasonable expectation. Even so, that's longer than most wireless buds, and long enough for days without a charger. The charging case provides five additional charges. This will get you anywhere from 39 to 48 hours of playtime in total, depending on volume and other factors. The earbuds will charge in less than two hours. The same is true for the case, which is powered via USB Type-C.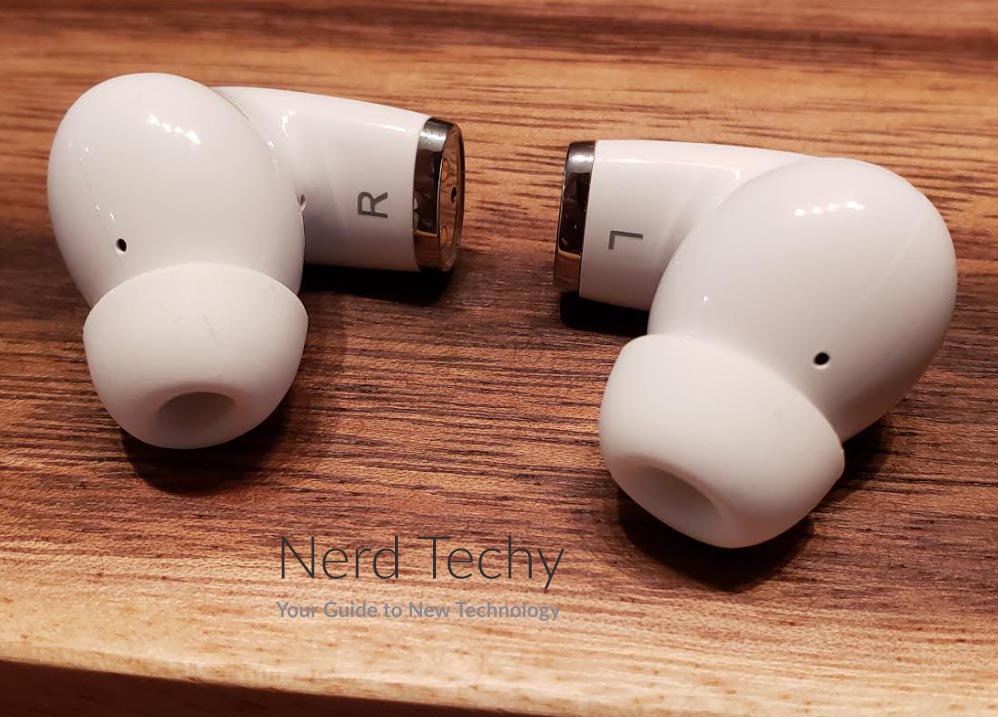 If you like the E90's battery life, but you want a cheaper option, consider the Enacfire F1. It has similar battery life, but it's more affordable. However, it also only charges via Micro USB, so it can take a bit longer to top off the case.
The Enacfire E90 Wireless Earbuds connect via Bluetooth 5.0. This latest version of Bluetooth allows for easy pairing, along with lower latency. For videos or gaming, low latency means the audio and video will remain in sync. Furthermore, Bluetooth 5.0 provides a more stable signal, so dropped calls are a non-issue. Finally, it allows for higher-bitrate audio, including HD audio. Even if you enjoy very high-bitrate songs, your wireless signal won't be stopping you.
Audio Quality
The E90 earbuds have surprisingly large, 10mm drivers. These are a bit larger than your typical earbud drivers, and it shows in the sound quality. The tuning is a bit bass-heavy, which is either a good thing or a bad thing depending on your preferences. If you crave driving bass during your workout, you'll love the punchy sound. On the other hand, if your tastes run to classical or country, you might want to adjust the EQ a bit. Even so, the highs and mids still sound fine, and don't get crowded out of the mix. The bass is emphasized, but not at the expense of the rest of the mix.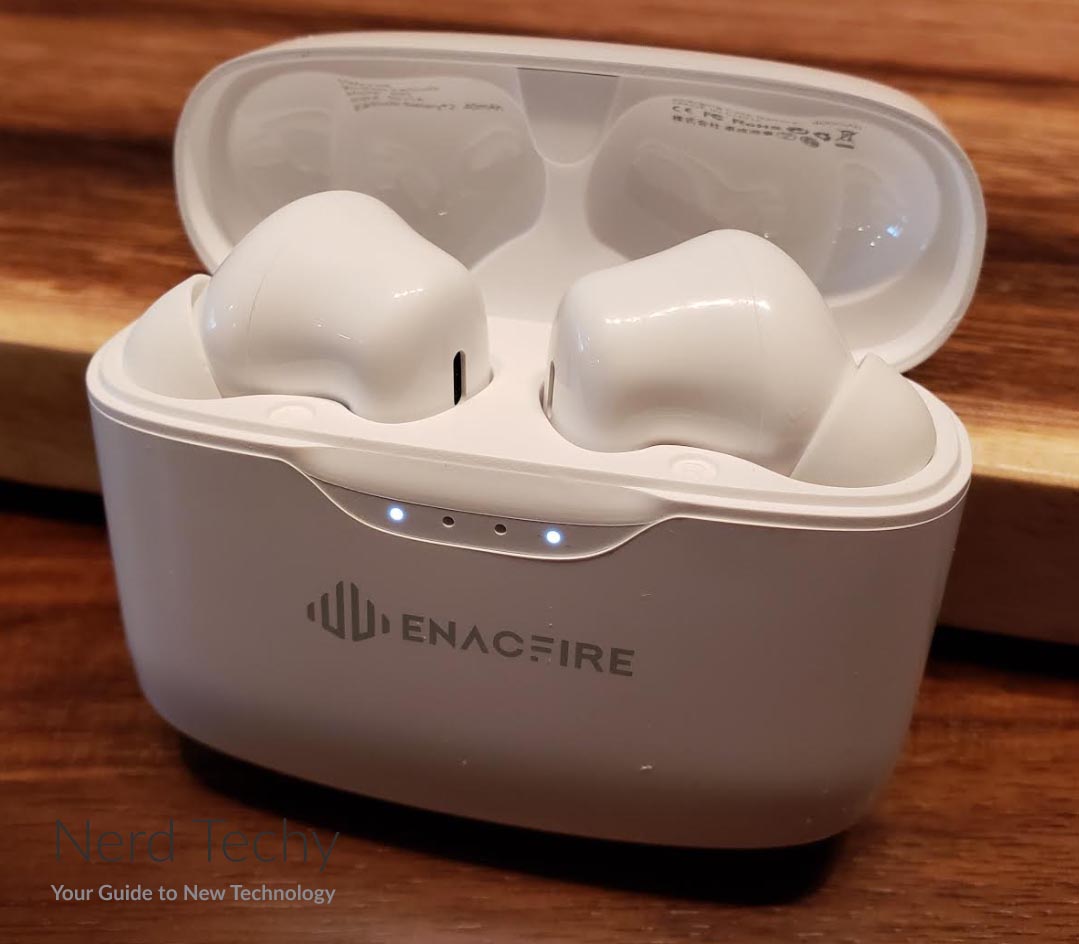 Of course, for some of us, there's never any such thing as "too much bass." If you want a pair of earbuds with exceptionally powerful bass, the Enacfire E18 Wireless Earbuds are a solid choice. They have enough bass to demolish a small building, albeit with weaker midrange performance.
The Enacfire E90 earbuds feature built-in noise cancellation, with a Qualcomm CVC 8.0 chipset. This is designed to filter out background noises while you're talking. It works best with both earbuds active, since you can take advantage of the dual mics. However, even with a single earbud, the audio quality is more than good enough. Even in a busy airport, other people will be able to hear you just fine.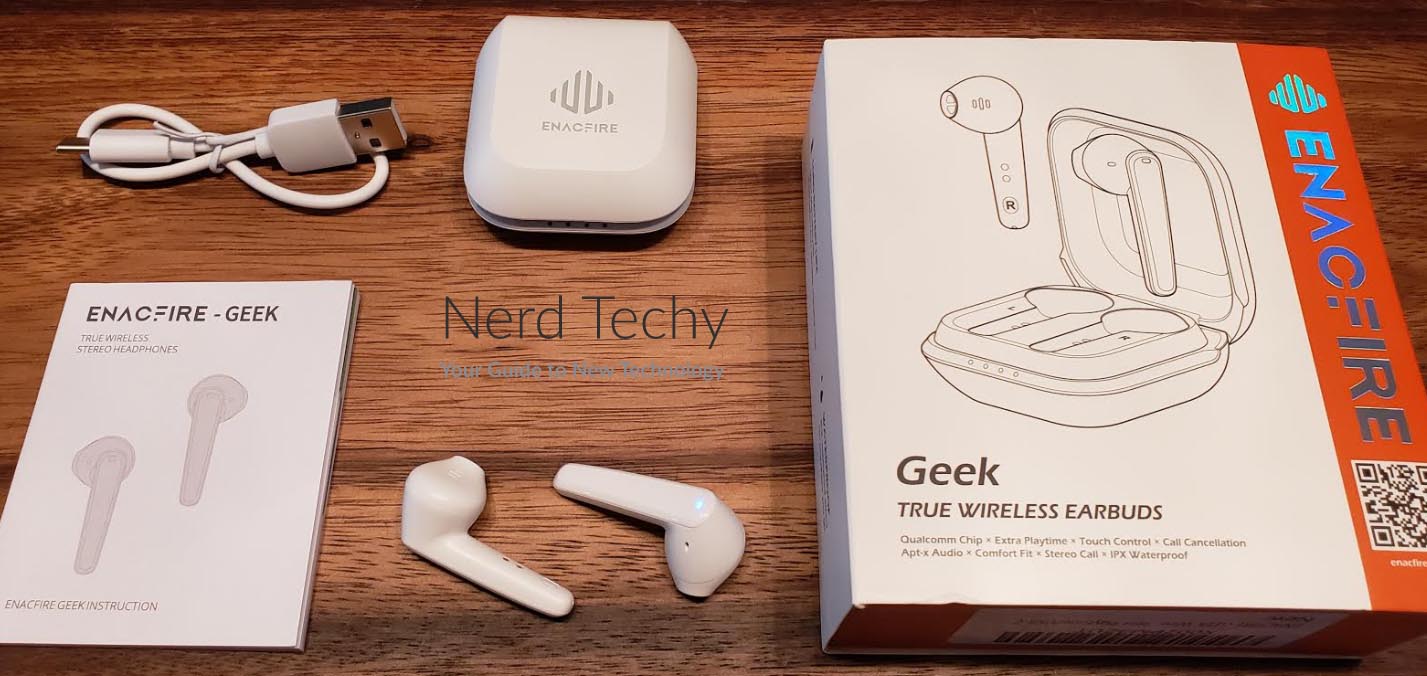 Enacfire Geek Wireless Earbuds
The Enacfire Geek Wireless Earbuds have a different design altogether. They have a long, extended design, with solid plastic tips. This makes them less secure than buds with silicone tips, as well as providing minimal noise isolation. However, it also allows you to maintain better situational awareness. If you frequently jog on the road, you know how important it can be to hear background noise.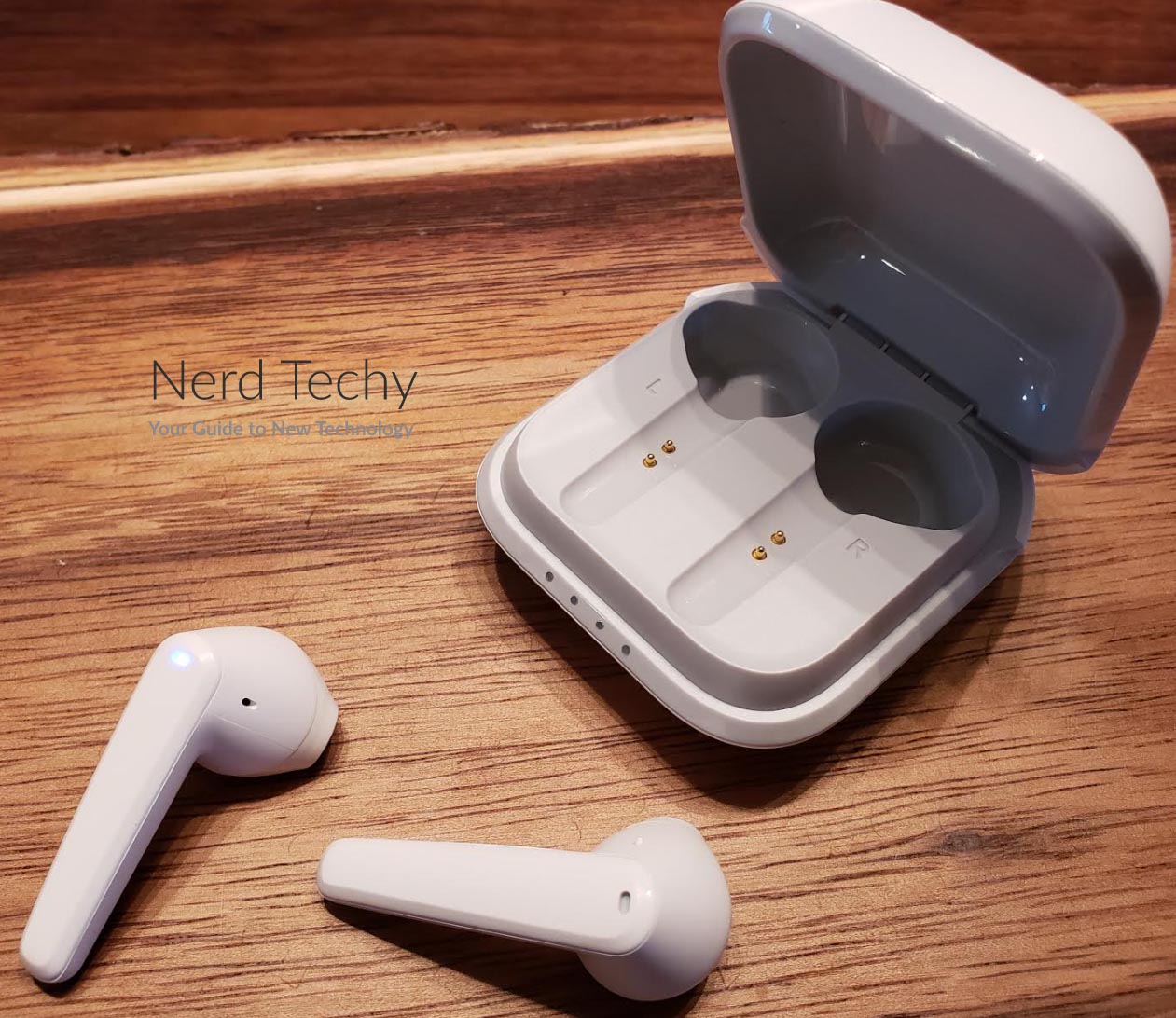 The shells are smooth and sleek, and are constructed from white ABS plastic. The backs function as soft touch controls, much like the E90 buds. A quick tap or a hold can be used to perform most everyday functions. Also like the E90 earbuds, the Geek Wireless Earbuds have a water-resistance rating of IPX8. This means they can withstand almost any amount of water exposure, including full submersion.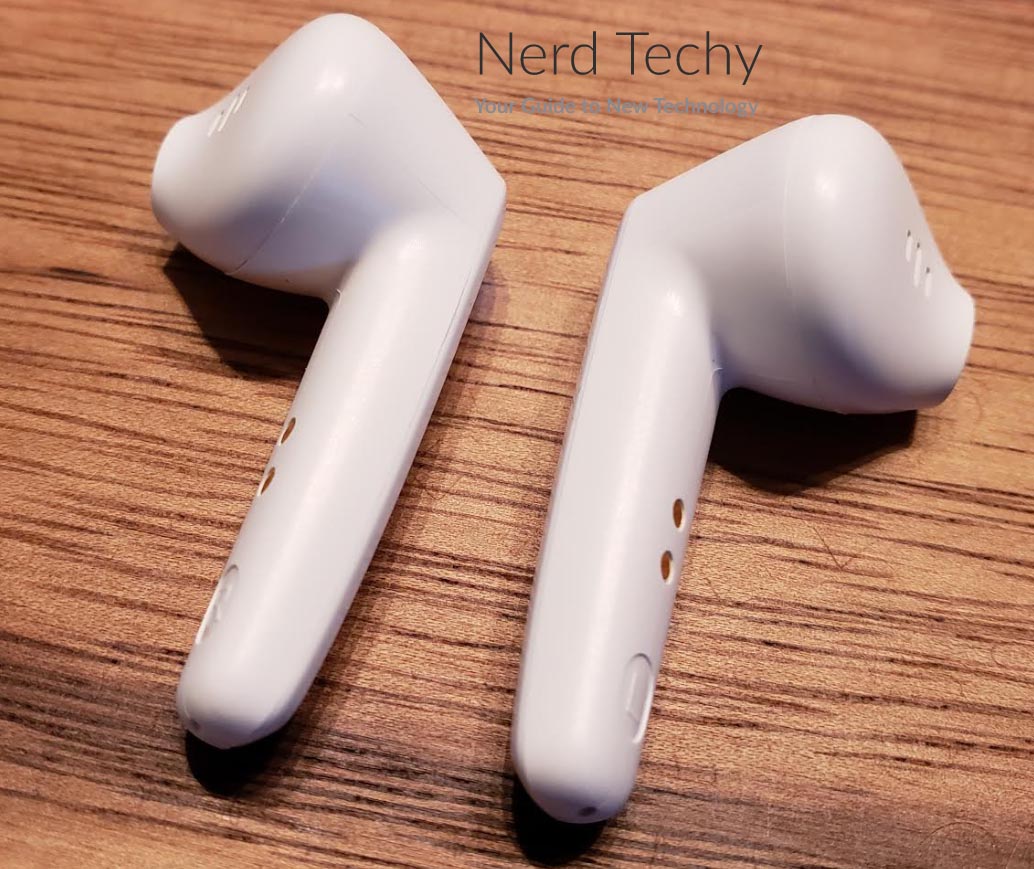 The Geek Wireless Earbuds' case has a clamshell-style design. Rather than dropping in vertically, the earbuds lay down horizontally. In practice, they're very easy to insert, and the contacts stay in place without any effort. The case has a matching white finish to the earbud shells, with four LED indicators under the lid. Under the hinge at the back, you'll find the USB Type-C charging port. A cable is included in the package.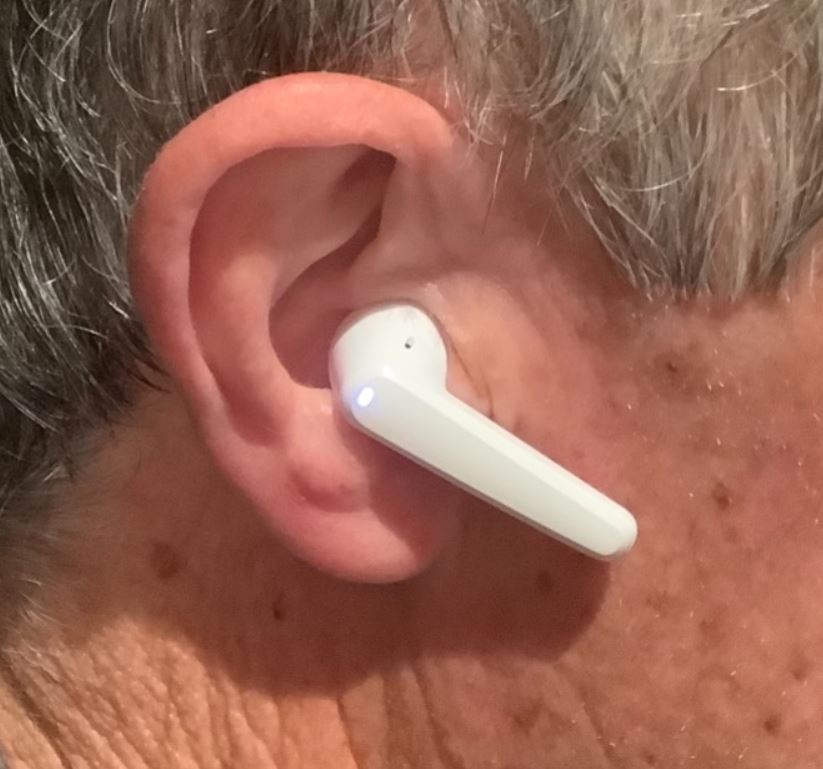 Battery and Connectivity
The Enacfire Geek Wireless Earbuds will work for six hours on a single charge. As with the E90 buds, this is based on medium-volume playback, so take this with a grain of salt. But even at full volume, you can expect to get five hours to a charge. That's more than good enough for most people's purposes. In addition, the charging case carries juice for five additional charges. This can extend your playback to anywhere from 30 to 36 hours. When you do need to top off your battery, it won't take long. The earbuds and case will both charge in about 90 minutes.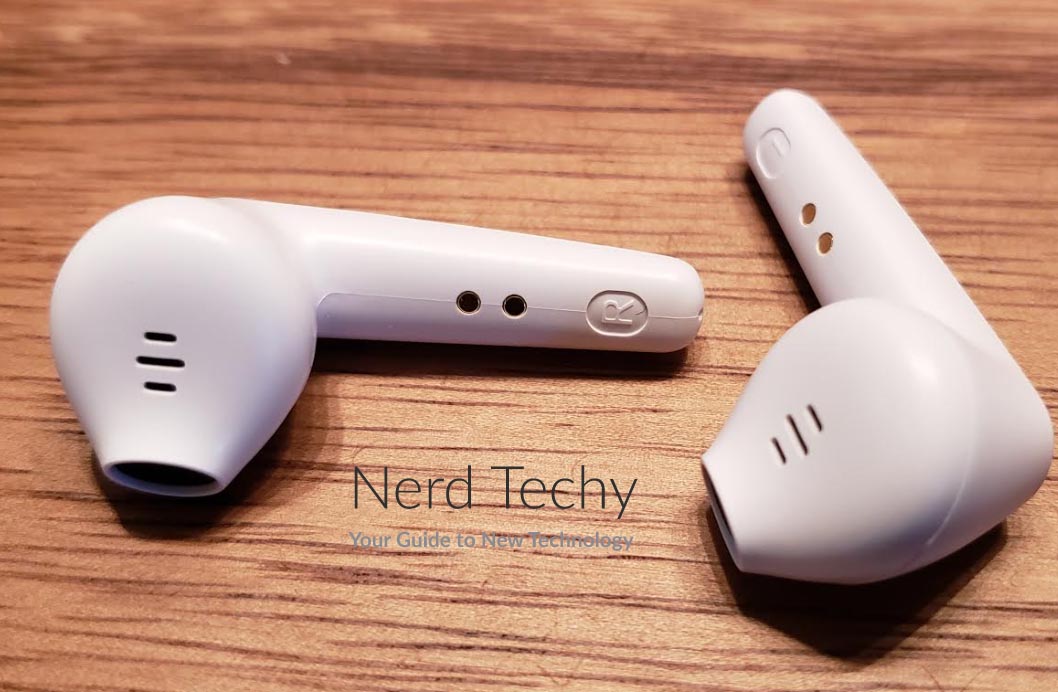 If you want exceptional battery life, it's tough to beat the Enacfire Future Plus. These earbuds can run for up to 102 hours between plug-ins. As befits a case with that much capacity, the Future Plus case can also be used as a power bank. So not only can it charge your buds, it can charge your phone, as well.

The Geek Wireless Earbuds use the same Bluetooth 5.0 chipset as the E90 buds. This comes with all the same advantages, including low latency and a stable signal. Pairing is quick and painless, and takes just a few seconds.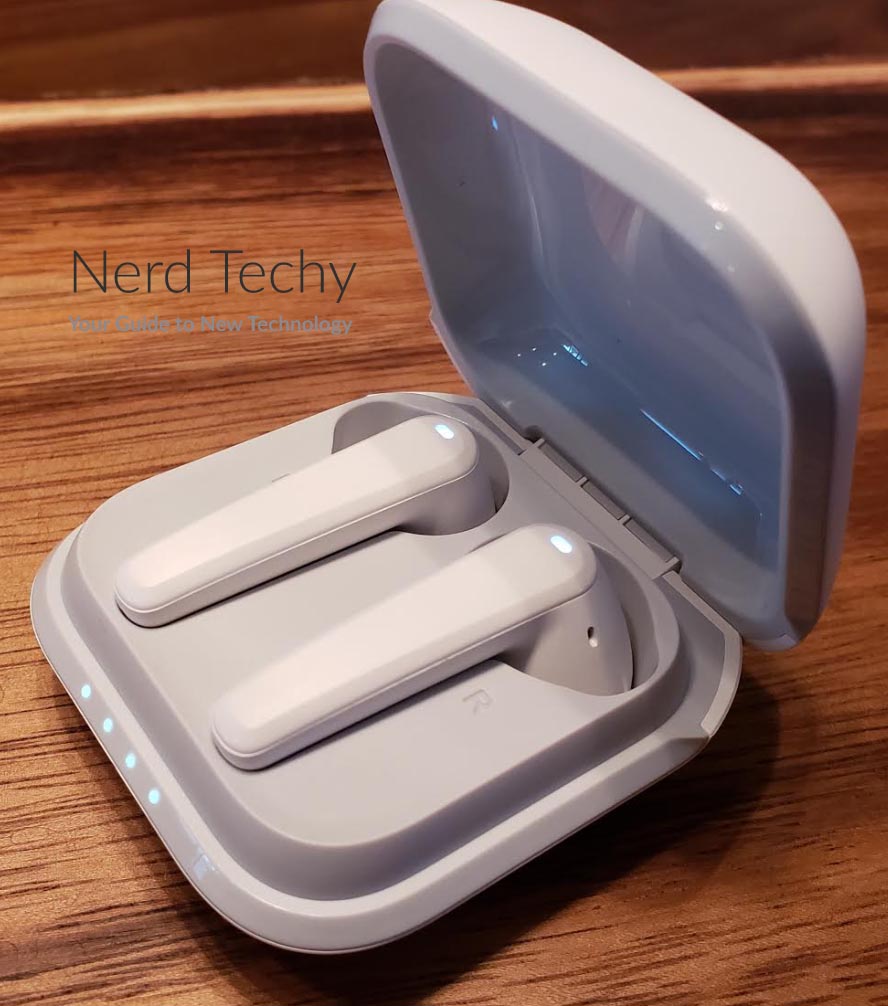 Audio Quality
The Enacfire Geek Wireless Earbuds have even larger drivers than the E90. They measure 13mm in diameter, which is among the biggest earbud drivers we've seen. These large drivers provide exceptional bass performance, even when compared to the E90. This can be good or bad depending on your preferences. The Geek Wireless Earbuds also use the aptX Low Latency protocol. This allows for nearly lag-free connections for gaming and watching videos.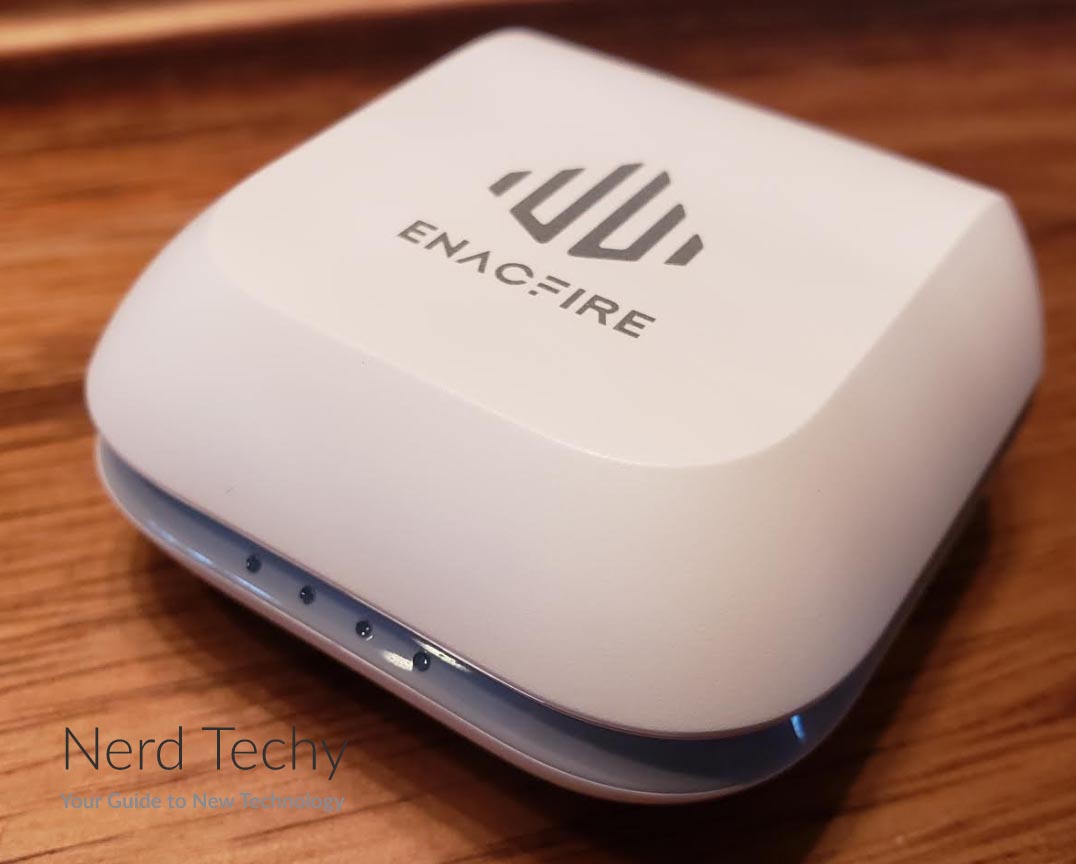 In terms of call quality, the Geek Wireless Earbuds have the same CVC 8.0 technology as the E90. They also come with dual mics, so they work best when they're used as a pair. As with any wireless earbuds, the other person's mic will determine how well you hear them. Your earbuds play very little role in that part of the equation.
Final Verdict
The Enacfire E90 and Enacfire Geek both offer their distinct benefits and drawbacks. The main difference you'll notice is the physical design. The E90 buds have a shorter build, with silicone ear tips and a vertical case. The Geek Wireless Earbuds, on the other hand, have a longer design, with a horizontal case and no tips. Which one is best will depend on what you find most comfortable.
The other main difference between the two is the audio quality. Both are bass-heavy, but the Geek Wireless Earbuds are even more so. In general, the E90 buds are more balanced, and better-suited for multiple genres. Both offer excellent water-resistance and better than average battery life, so there are no issues there. Finally, call quality and the signal stability are pretty much the same between both buds.