There are few ways better to enjoy visual media with a large group of people than through an HD video projector. These projectors are evolutions of the devices that most of us remember from school projects. A teacher would use one to light up the board and demonstrate certain principles using a marker and a sheet of thin flimsy. These days, projectors are essentially smaller versions of the same projecting cameras that they use in modern cinemas to showcase feature films. They have excellent resolution, fantastic luminosity and multiple ways of connecting to different media devices.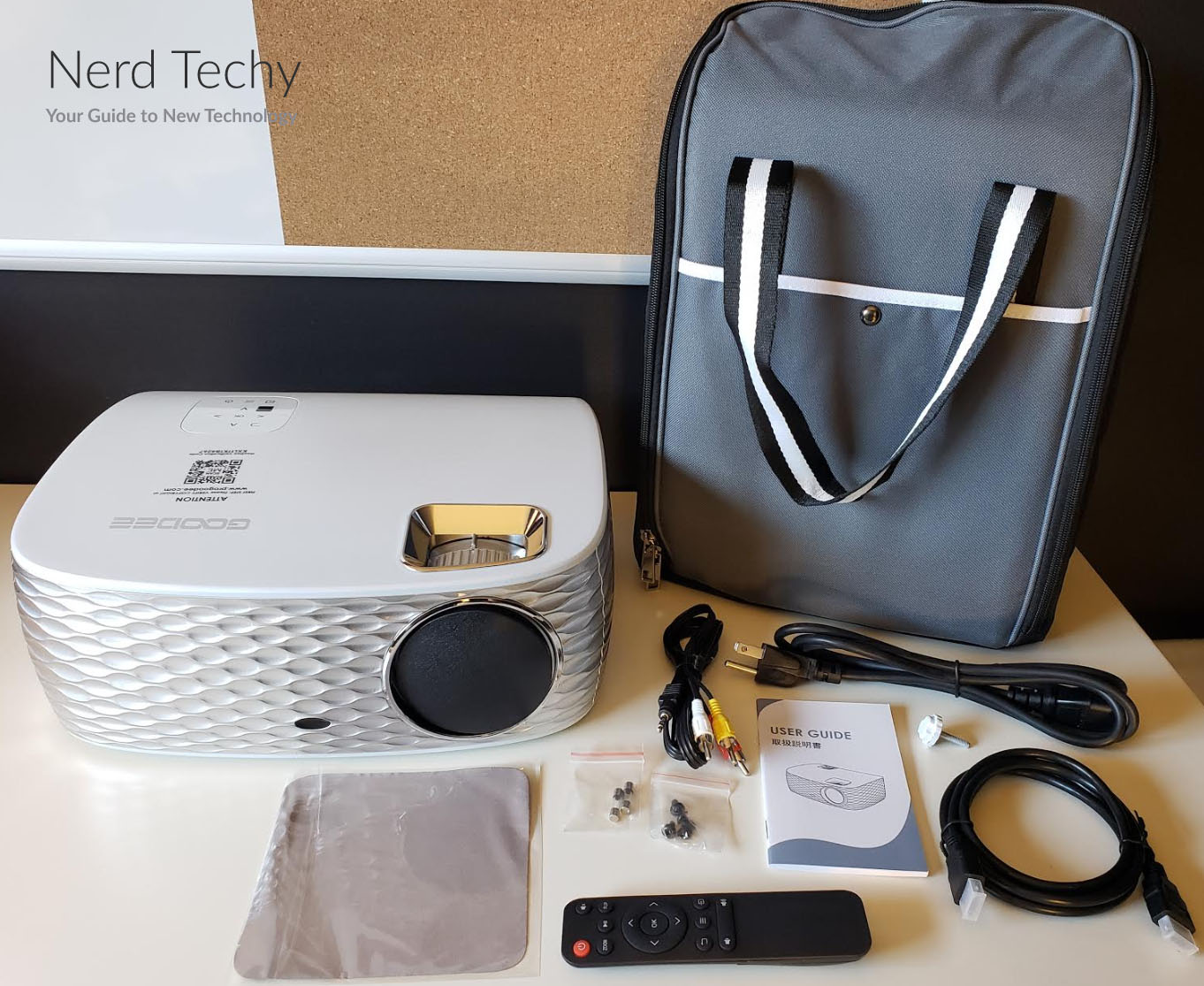 The GooDee BL98 HD Video Projector is one of those projectors. It's a high-quality piece of equipment designed to facilitate an excellent outdoor or home theater media viewing experience. It comes with an excellent speaker built into its apparatus, so you don't need to use a separate sound system in order to enjoy your favorite movie to the fullest. It also comes with a preset contrast ratio, several controls, and variable aspect ratios so you can use the projector on a variety of viewing surfaces and sizes. In short, it's a projector that will work for a wide variety of media viewing parties or gaming sessions. Let's take a closer look at what this projector can offer and see if it'll be a good fit for you.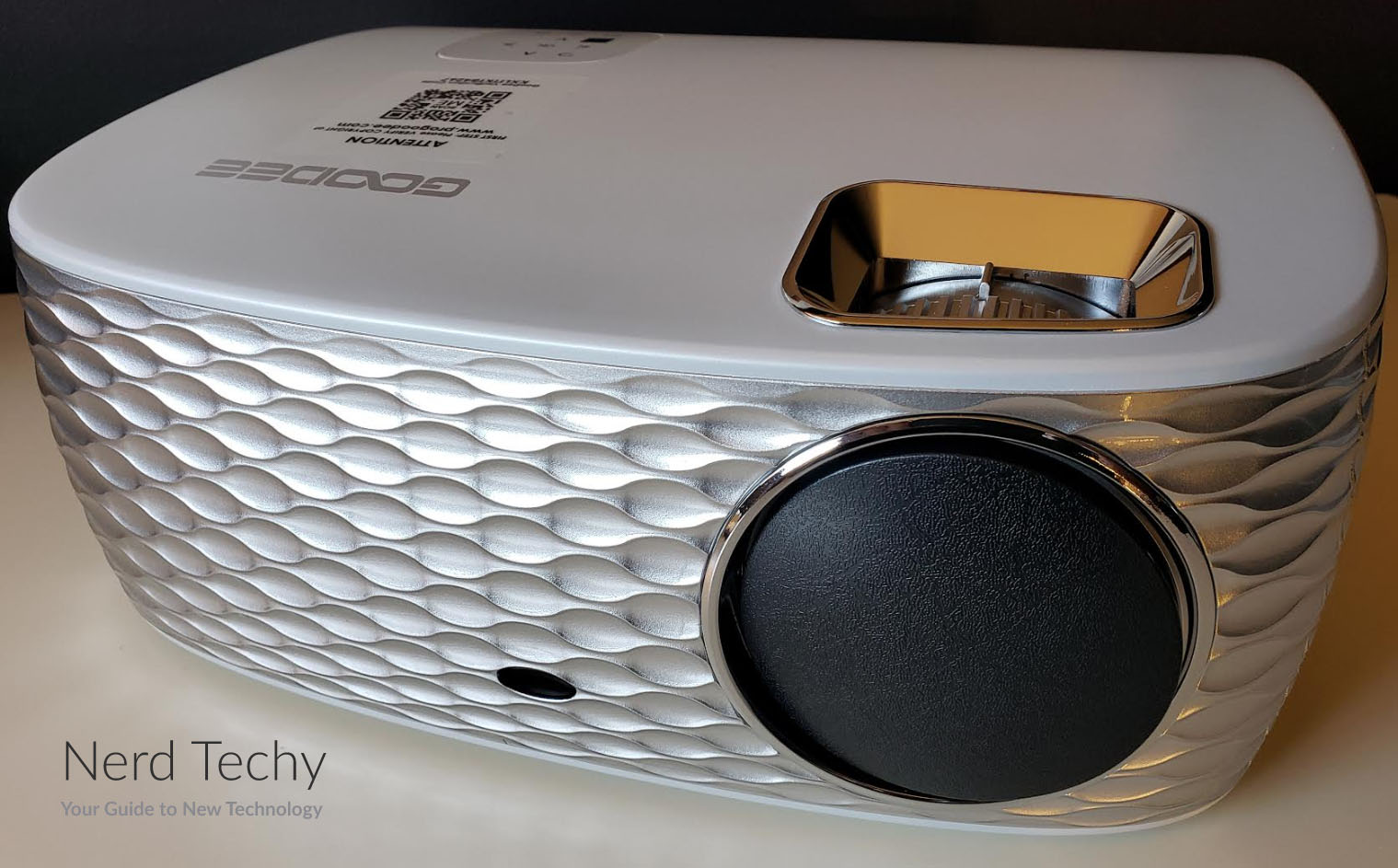 Video Quality
The GooDee BL98 is an extremely high-quality HD video projector. It provides native 1920*1080 P resolution HD video. It's further enhanced with an aspect ratio of 4:3/16:9 depending on your screen preferences. But you can also set up the projector's aspect ratio to 5000:1 – this is suitable for a 300-inch screen or even larger. You'll be able to tinker with these settings to your liking and truly help the projector work for your media viewing needs.
Buy Directly from GooDee's Website and Save $40 with Coupon Code "Nerd98"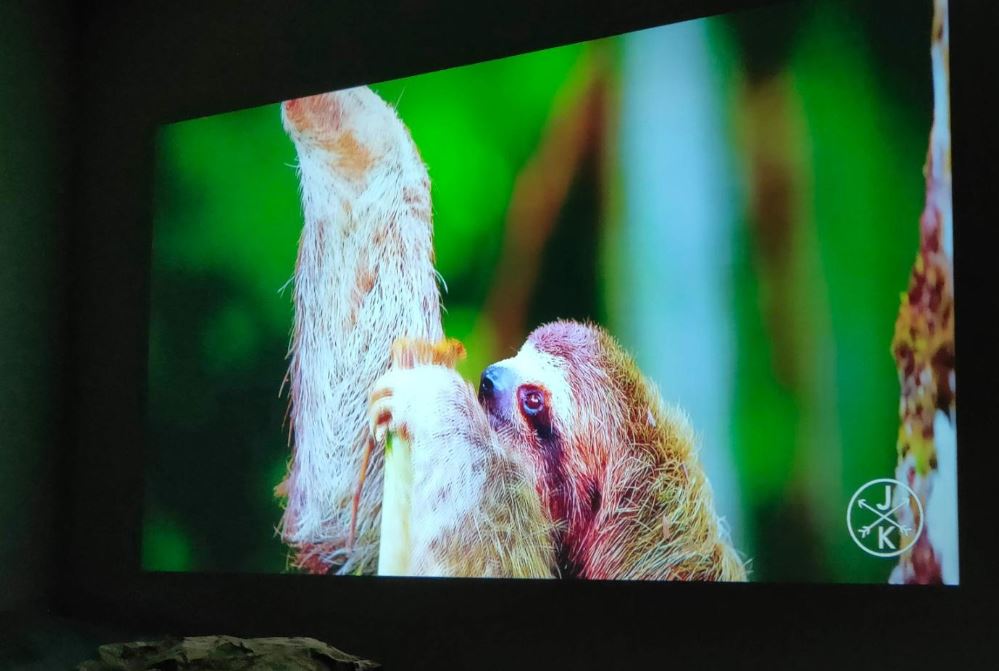 In a nutshell, this allows you to enjoy high-quality movies or video games wherever you decide to set it up and almost regardless of ambient light sources or projection material. It ensures that every grain of the original video footage should show up clearly compared to what you would expect with a regular HDTV or movie screen.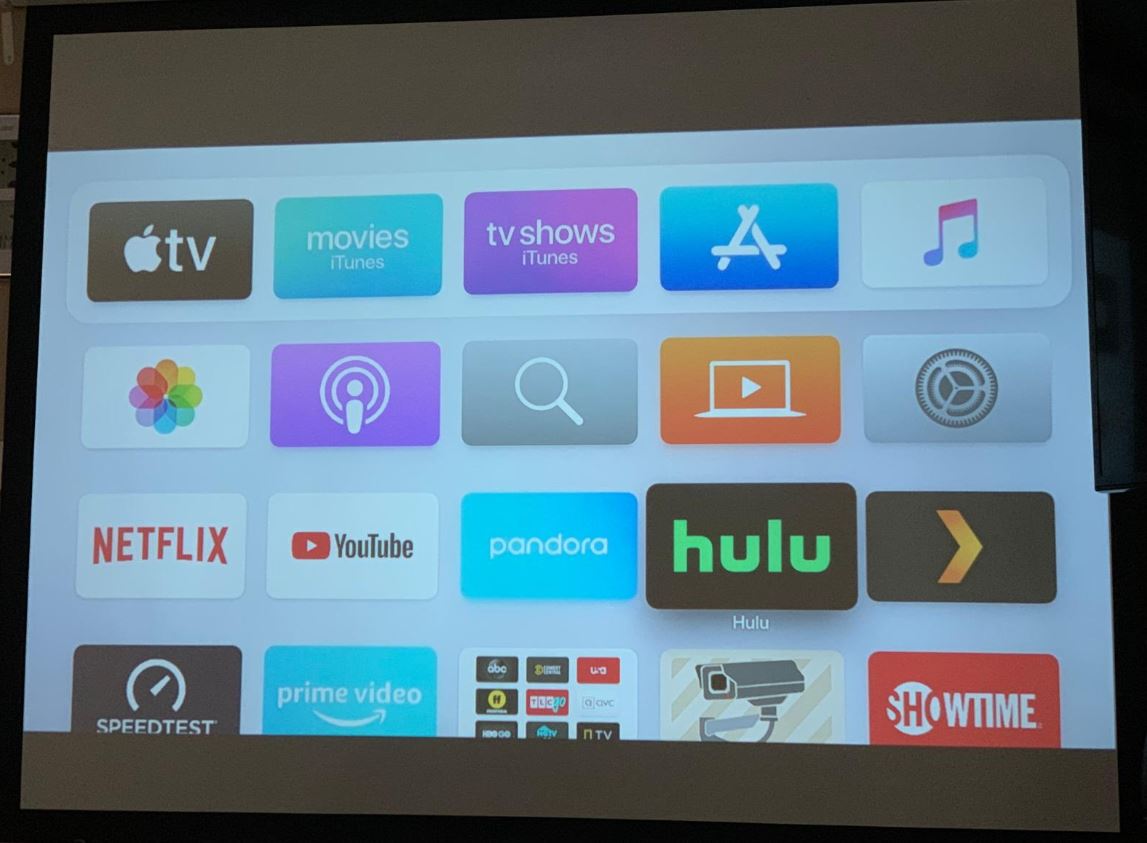 To facilitate excellent resolution, the video projector comes with TFT LCD technology to complement its light source. The bulb is bright in any environment and boasts an impressive life of up to 50,000 projection hours. In other words, the picture should be plenty bright for your needs no matter where you decide to use the projector. You can easily take it outside in the backyard and set it up on an appropriate screen and still enjoy a movie even if it isn't quite pitch black outside. In fact, evening light is likely to look quite good.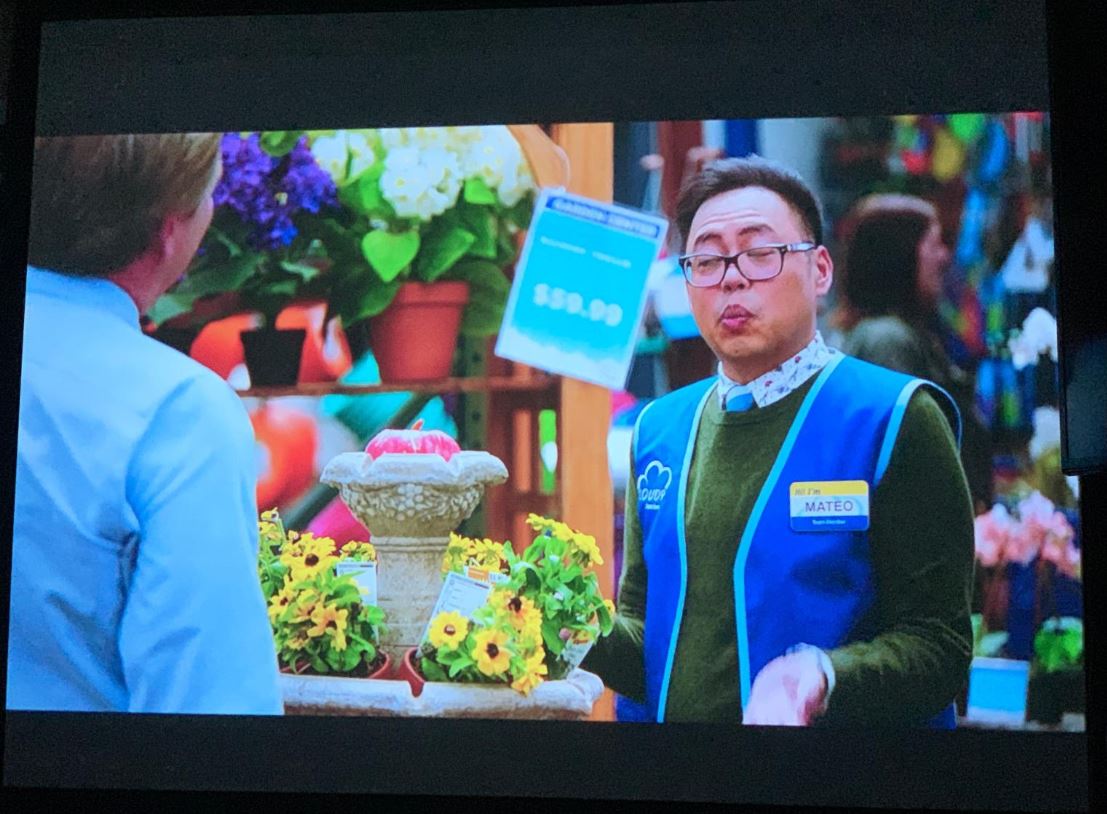 GooDee themselves designed the projector to provide top-of-the-line brightness performance. It's about 80% brighter at 6800 lux compared to projectors with similar lux (a measurement of luminosity). The contrast ratio inherent in the projector's factory settings is also set up to provide you with an excellent visual experience even though the light source is quite bright.
You'll also appreciate the audio quality provided by the projector. It features a single built-in speaker that can provide you with a theater-like experience when watching any kind of movie or playing any game. The speakers and quite surround sound quality, of course, but it is quite impressive compared to similar projectors at close pricing points. It projects sound capably enough that you should be able to enjoy the outdoors where there isn't lots of sound echoing.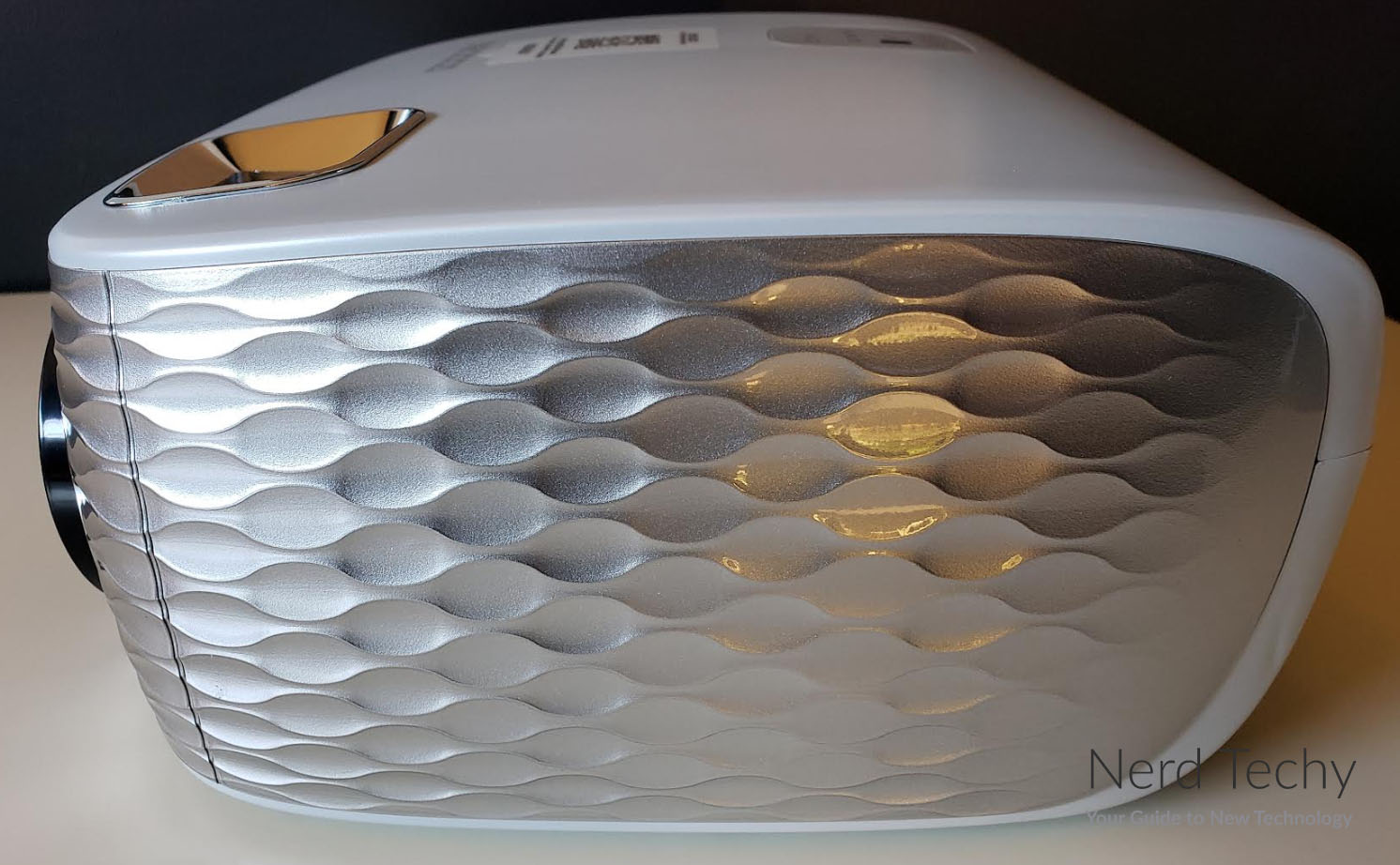 Interfacing and Maintenance
Using the GooDee BL98 is pretty easy thanks to its versatility and its multitude of interfaces. In fact, it can interface with virtually any media player out there by plugging in the appropriate cord to one of the ports at the back of the apparatus. It can interface with HDMI 2, USB 2.0, AV, VGA, and TF cables depending on your needs or your multimedia set up. Furthermore, it can easily be hooked up to regular TV boxes, personal computers, laptops, tablets, DVD or VCD players, and much more. Video game players like Xboxes or Playstations are also included in its compatible attachments.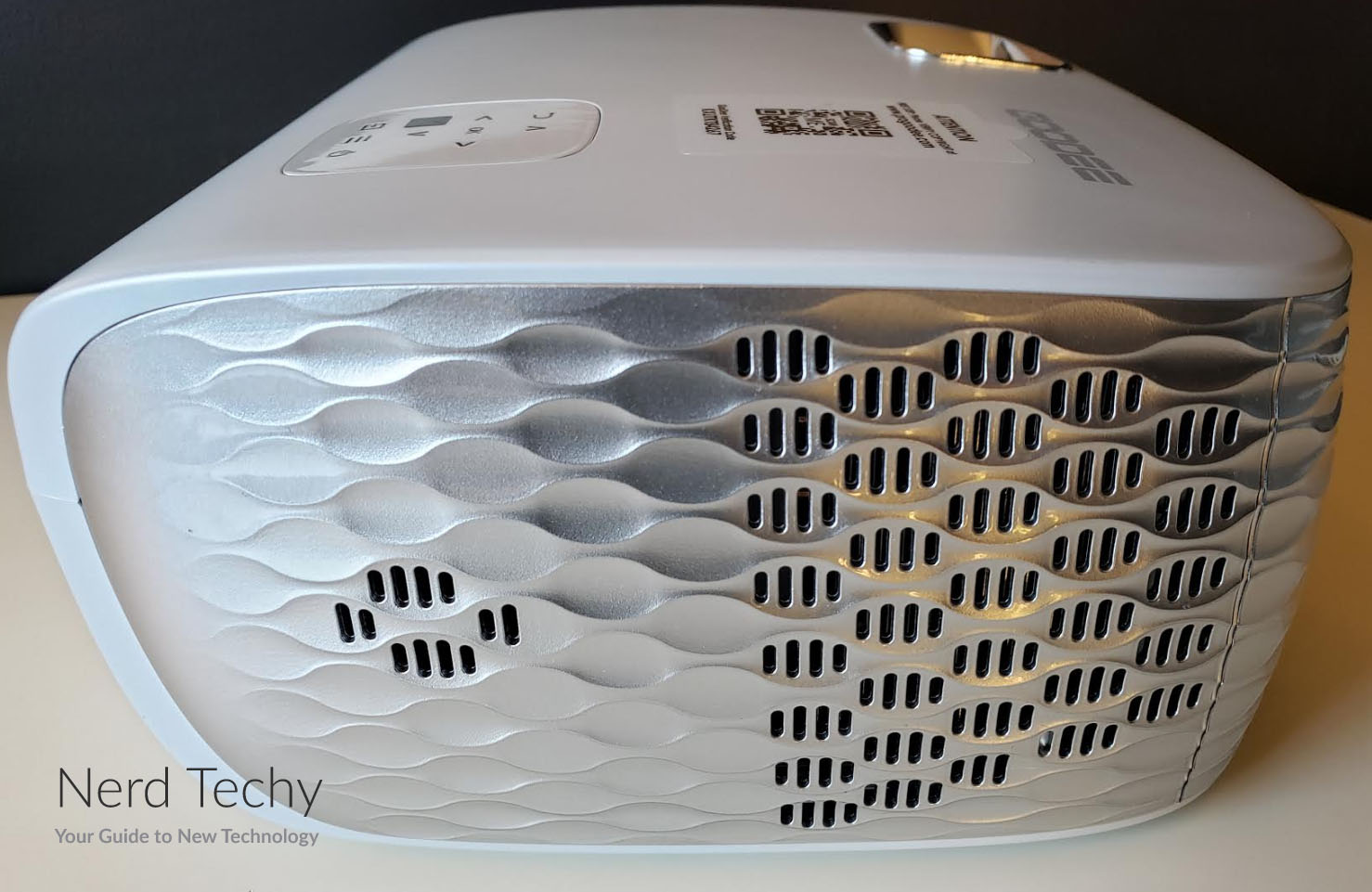 It has even more ports for even better multimedia compatibility, too. For instance, the GooDee BL98 can interface with headphones and SD cards, along with USB flash drives. This allows you to use the projector with your audio set to a private mode through your own headphones, or you can provide videos, photos or other data to the projector via the SD card or USB ports. There's virtually no type of media you can't play using this projector thanks to this versatility.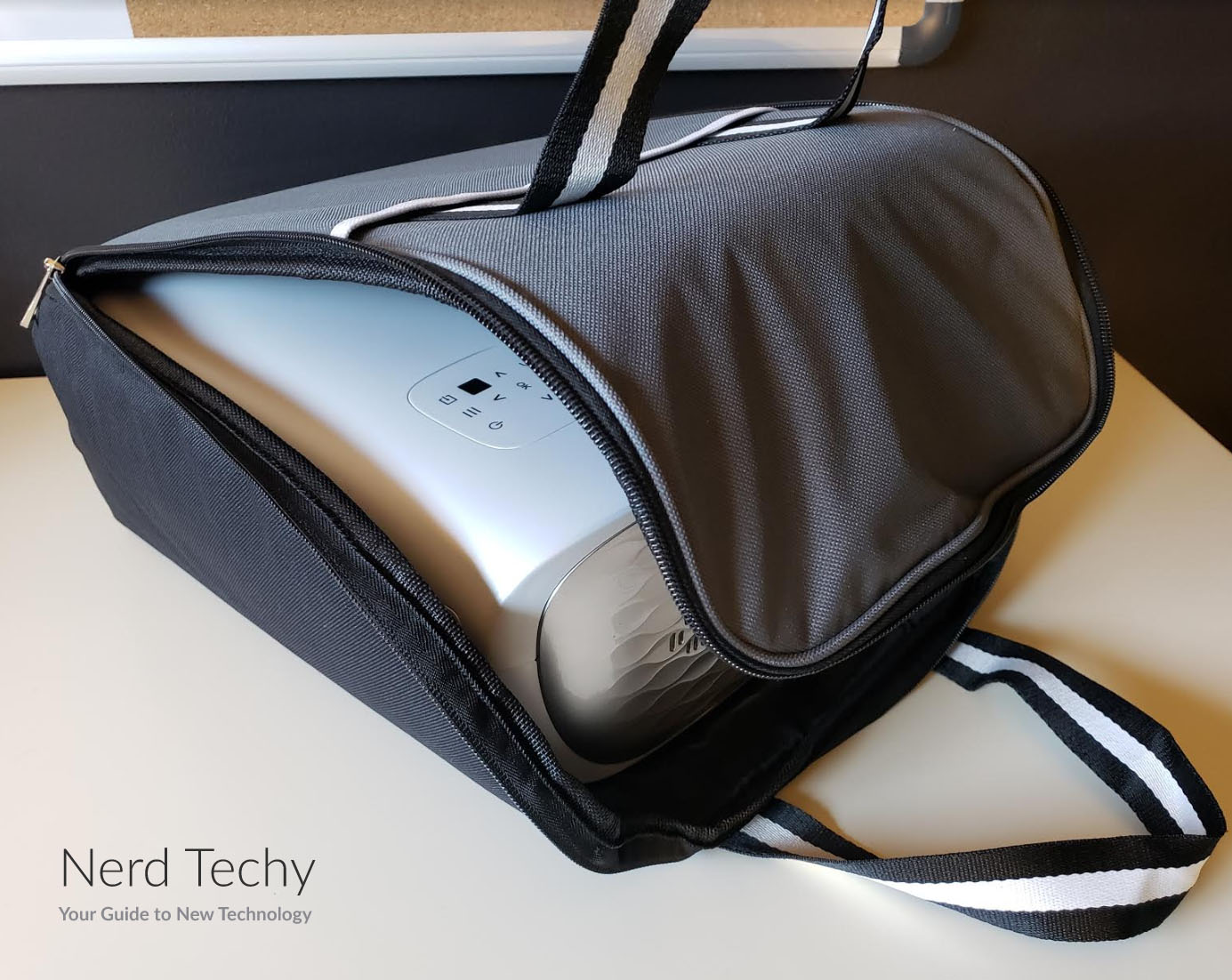 It's a pretty easy projector to clean and maintain over the long-term. It features a durable casing and uses customized touchscreen buttons rather than physical buttons that might break over time. You can clean the projector using a regular rag and dusting materials.
The GooDee BL98 does come with a fan to prevent it from becoming too warm, along with vents that go all around the sides and back of the machine. However, we found that the included fan isn't terribly loud and shouldn't drown out the sound from any media you want to play with the projector. This allows you to enjoy your movie or TV show without having to set the projector back too far for comfort or an optimal viewing experience.
In addition, the GooDee BL98 comes with a five-year service guarantee included with the purchase. GooDee offers everyone who buys the projector two months of a free return policy; you get a full refund if the projector doesn't meet your needs. Everyone also gets a limited five-year warranty that includes parts and replacement for any of the covered repairs. These are things like the lightbulb going out ahead of schedule for other regular problems that occur through normal use. This support comes with 24/7 service, so we'd recommend taking advantage of it if you ever have any technical issues when using the projector.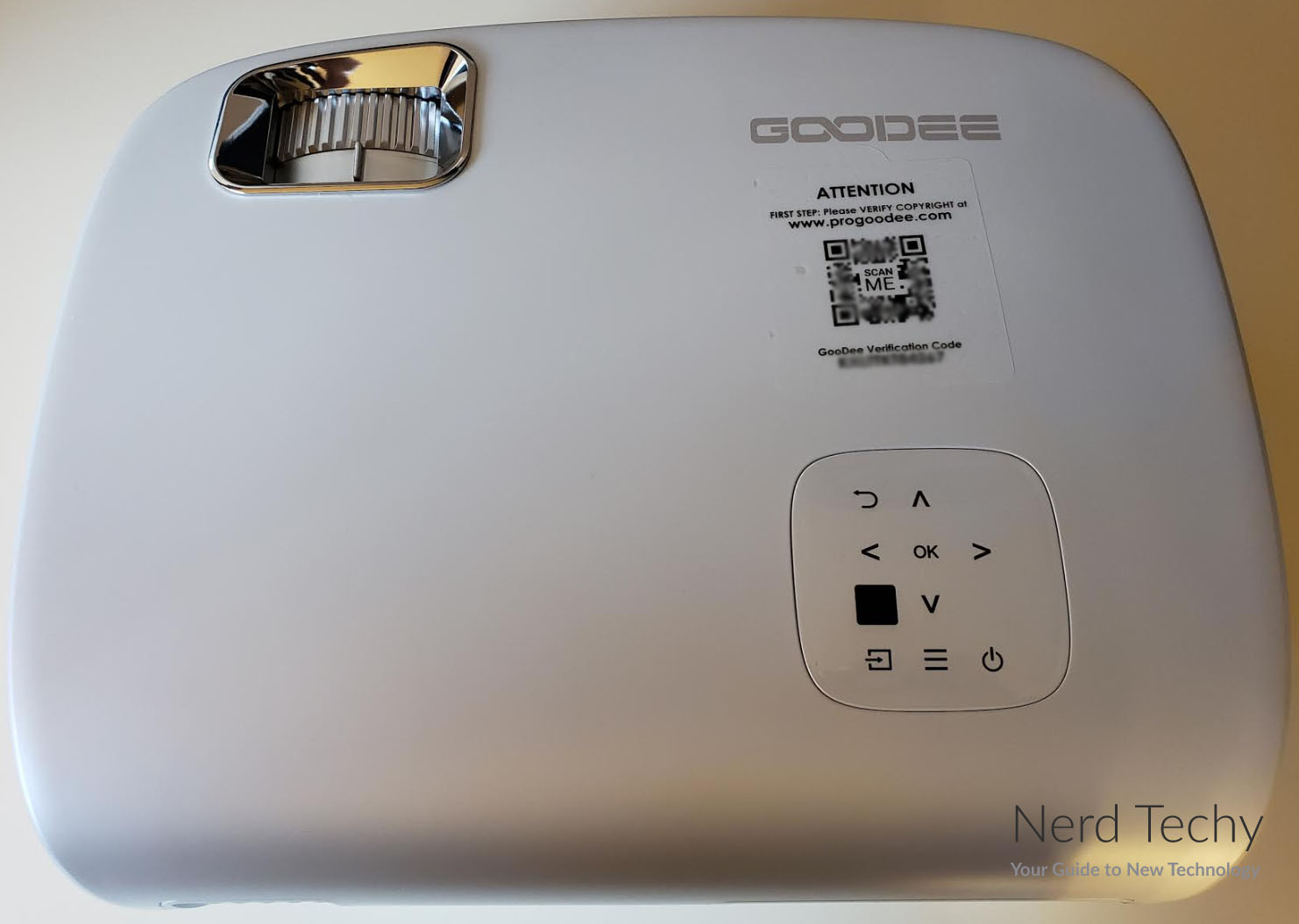 Usage and Controls
Since a remote is included, it's easy to control almost every aspect of it by your fingertips. You can also utilize the on-board buttons and press to control all sorts of standard functions (play, pause, etc.)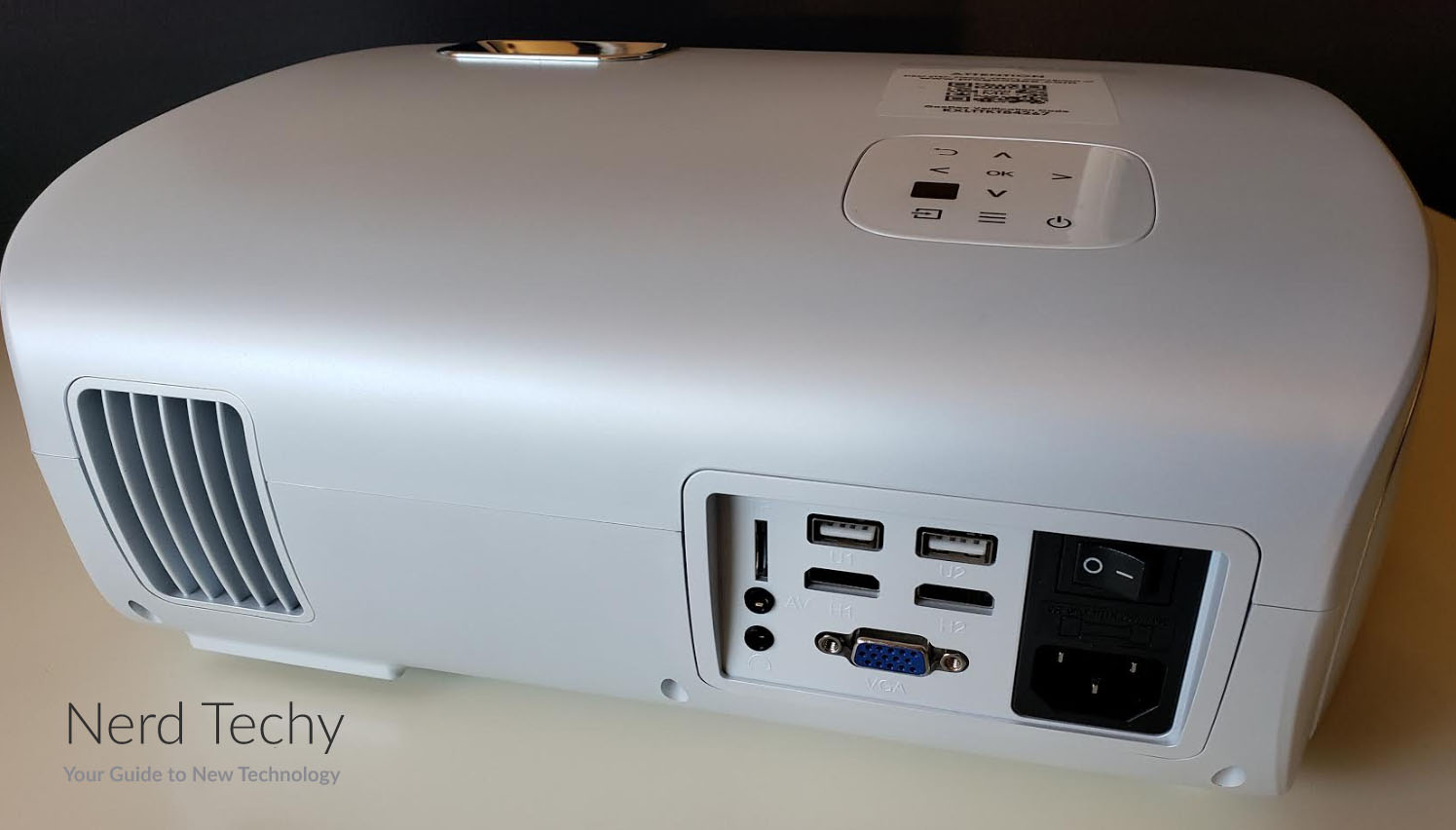 As it stands, most people will need to use the included controls located on the top of the projector casing. These are difficult to use by themselves, featuring simple power buttons and directional controls to let you alter the look of the screen. You can also manually adjust the focus using the ring at the top of the projector.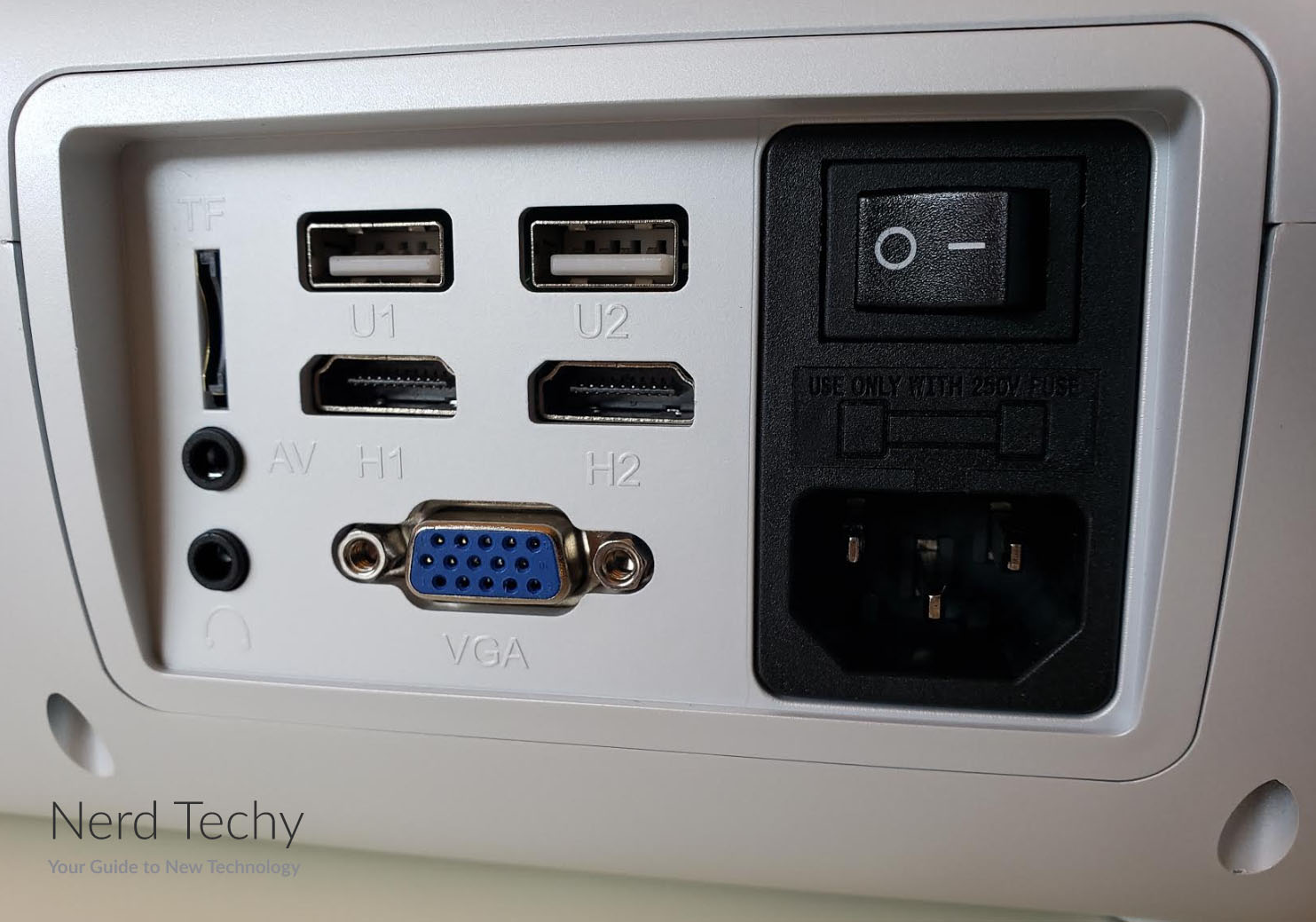 Or you can use the controls that come with looking it up to a PC or a game console. Certain types of devices may have applications or media interface tools you can use to change the settings of the projector, although the focus is limited to manual control. Still, those who look up to their PC should find that they can control the projector after the software built into the device allows communication between the two machines. The entire synthesis is relatively seamless and happens within a couple of seconds. We also really like that you can hook up this projector to a computer via several different cables, all of which are listed above.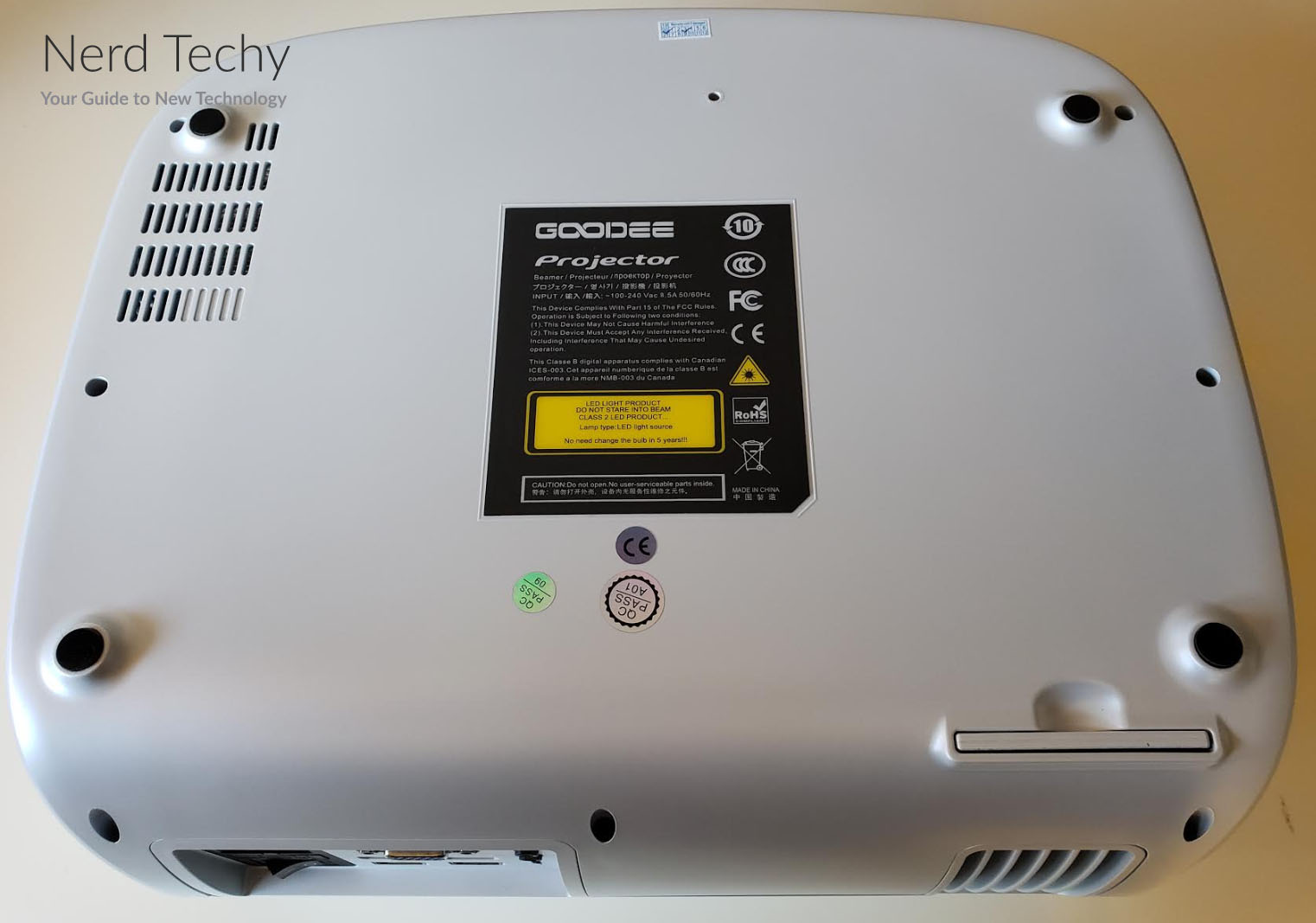 Regardless of the cable type you use, you'll find that media playback is smooth and responsive. There isn't a lot of jerking or stuttering when footage goes from computer or device to projector, and audio lag is virtually nonexistent as they both come from the same source. This results in an excellent video streaming or viewing performance even if the footage in question is high-definition or comes from the internet. High-quality streaming video might see a little bit of lag just based on the sheer number of devices that it is filtered through, but this is something you would expect from all video projectors, not just this one.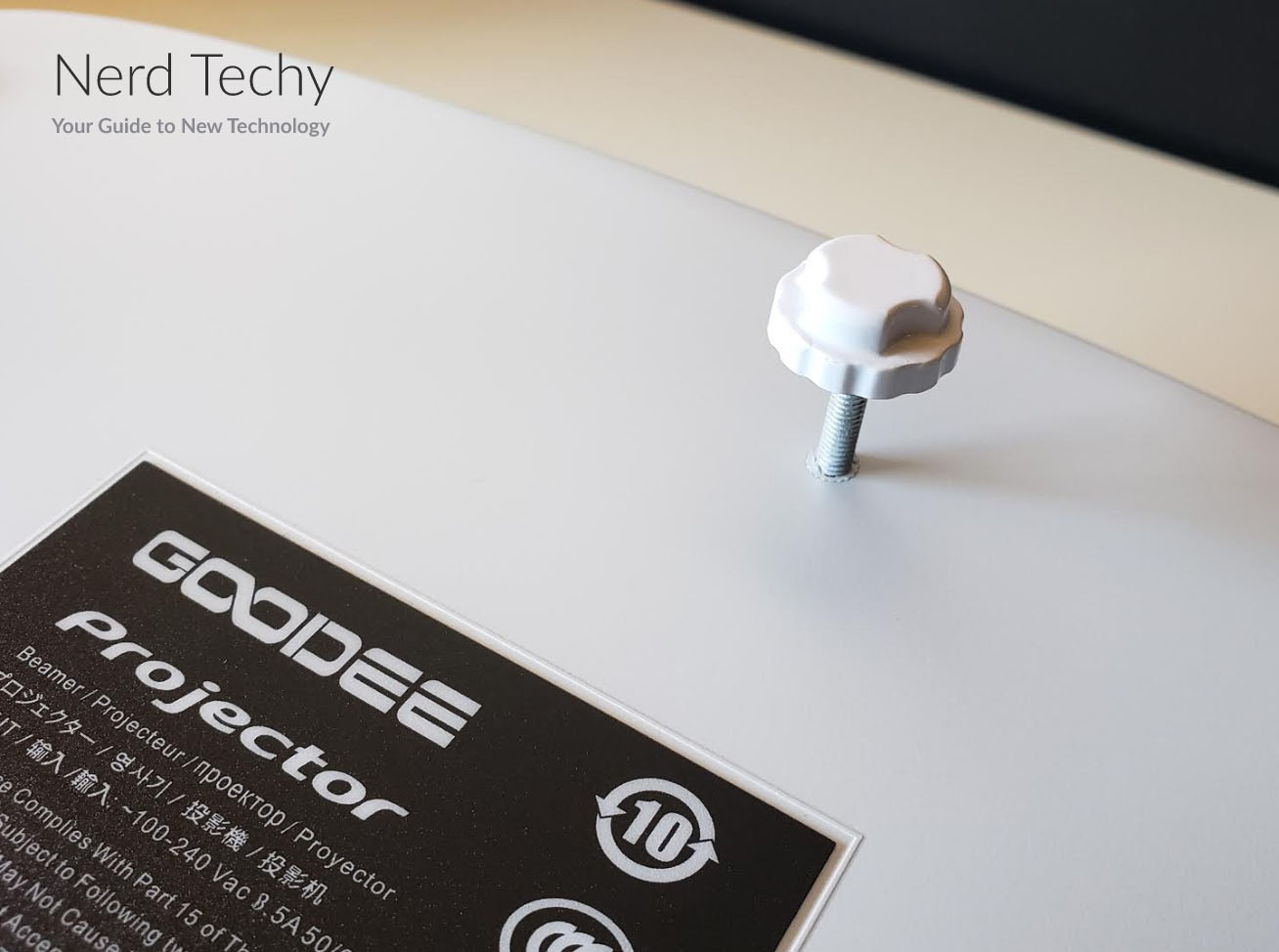 You can set up the projector in a variety of sizes; it allows you to set up a screen between 35 inches and 200 inches across, with distances between 4 feet and 21 feet depending on your needs. Therefore, it's an ideal projector for both indoor movie or media viewing and for outdoor viewing parties. Either way, adjusting the size of the screen is fairly quick and easy with the touchscreen controls.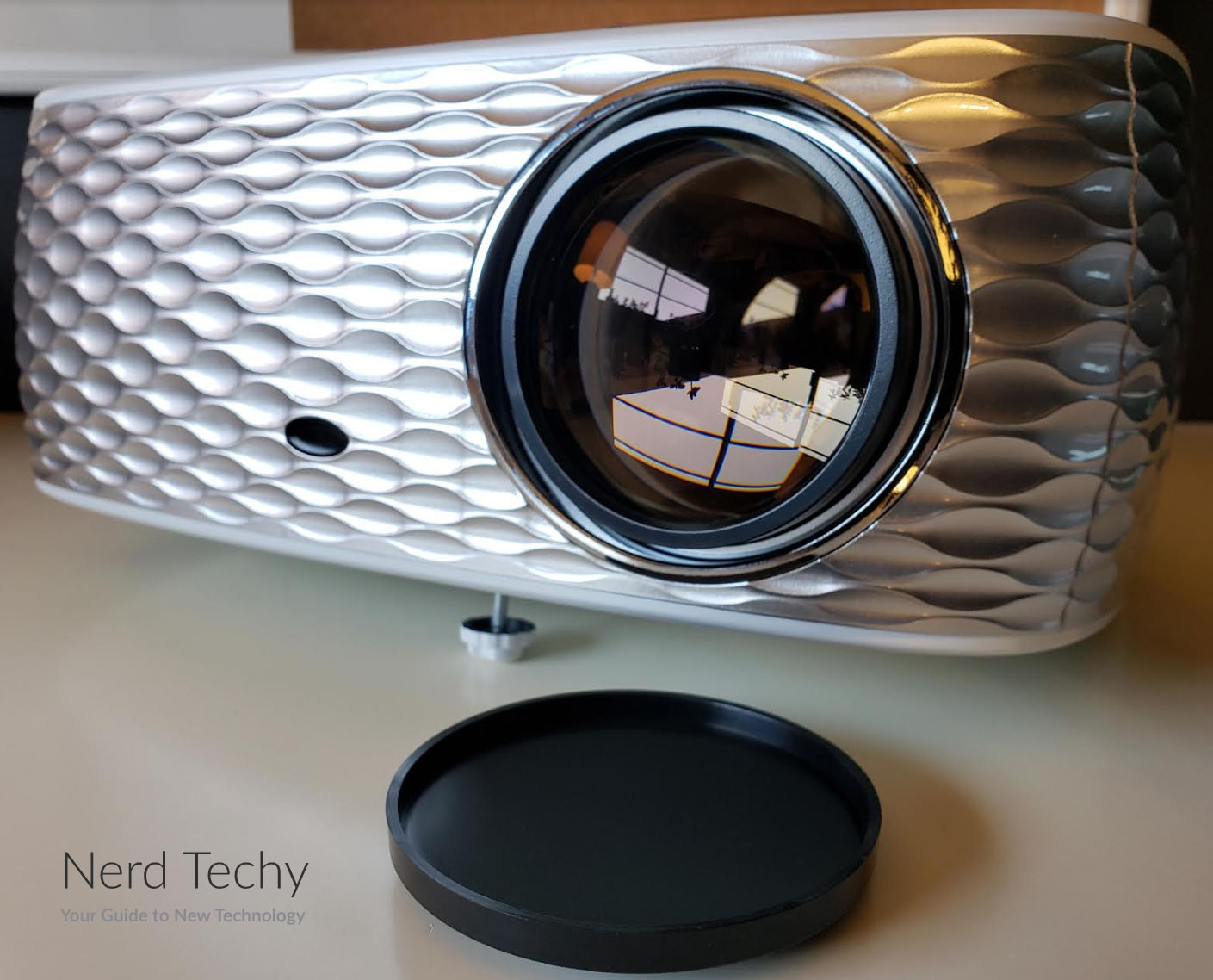 Final Verdict
In the end, we think the GooDee BL98 HD Video Projector is an excellent choice if you want a good quality video projector that's compatible with a variety of multimedia devices. Many of its strengths are shared by similarly priced machines across the industry.
Buy Directly from GooDee's Website and Save $40 with Coupon Code "Nerd98"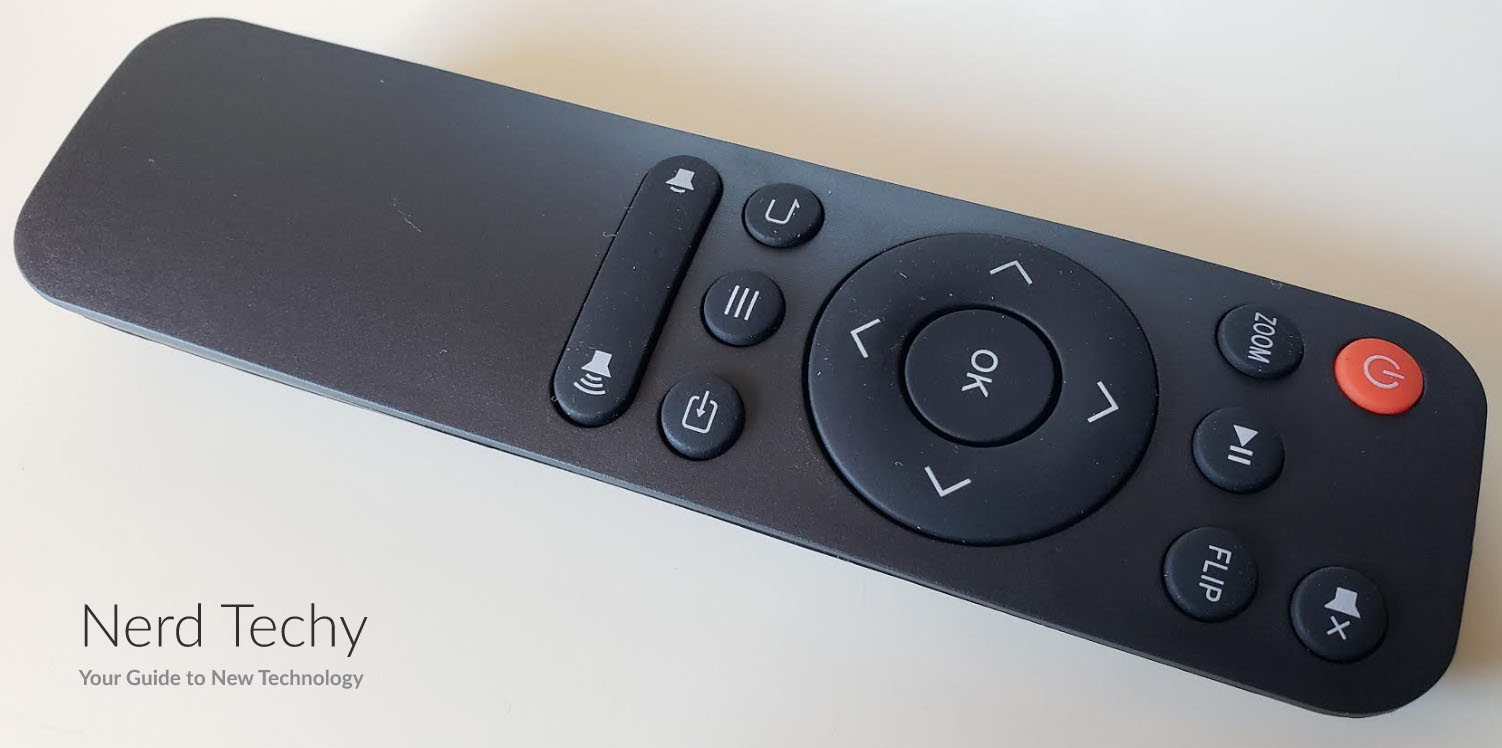 Even so, we think the advantages of this projector more than make up for its shortcomings. Its video footage is pretty great through and through, and it'll work on even wider viewing surfaces without much lag or video distortion. It's also a great choice since it doesn't run particularly loud and is therefore easy to use even if most of the audience members are pretty close to its running fans. Furthermore, we very much like that it's about 80% brighter than most competing projectors with the same lux. This means it's a great choice if you plan on watching lots of movies outdoors, especially when the sun hasn't fully set and without an ideal viewing room.