You can't be too careful about your car's safety in this day and age. Insurance scammers are everywhere, and will take advantage of a "he said/she said" situation to take your hard-earned money. So how do you avoid that kind of scam? One great way is to use a dash cam. If you've got a camera in your car, scammers will have to deal with hard, video evidence. Instead of your word against theirs, it will be their word against the camera's. But not all dash cams are equally well-engineered. Some don't have good enough resolution. Others have inferior night vision. How do you choose a good one?
One way is to choose one that comes from a reliable manufacturer. There are several good manufacturers on the market that provide quality products. One of these is Auto-Vox, who are known for their CS-2 and solar powered wireless backup camera. But recently, they've expanded into the dash cam market. Today, we'll be looking at the Auto-Vox V5 Mirror Dash Cam. It attaches directly to your rearview mirror, and also includes a rear-view camera as well. But how well does it perform in the real world? We'll take a look at the construction, the installation, and how it works. And, of course, we'll talk about the video quality. Let's begin!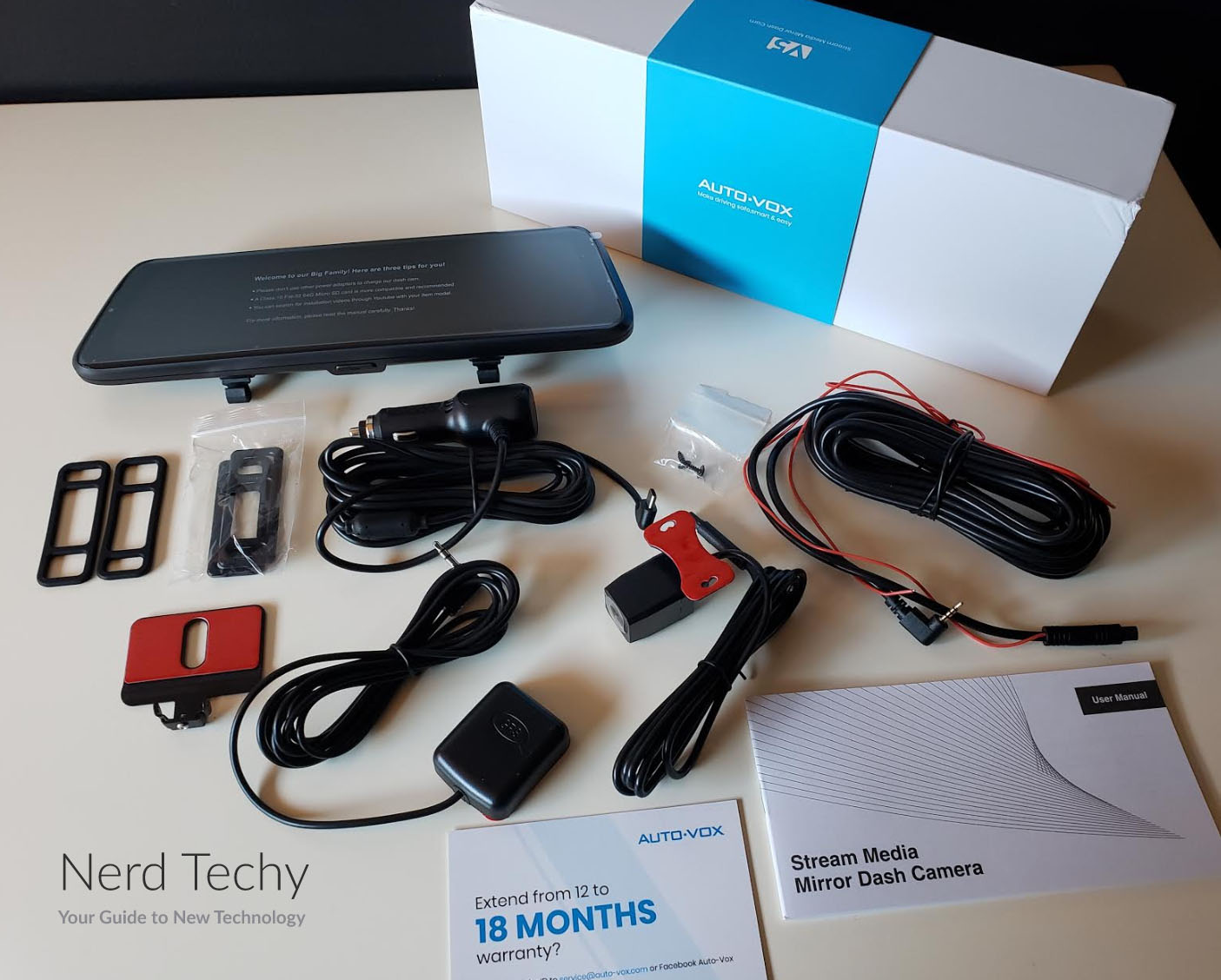 Overall Design
The Auto-Vox V5 Mirror Dash Cam (Use code "9LA8EYUY" for 15% off) is a three-part unit. The first is a combination of a dash cam and a display, that mounts on your rearview mirror. It measures 10 inches wide at the bottom, and narrows towards the top. With a height of three inches, it will fully cover most stock rearview mirrors. It has a smooth black ABS case that won't scratch your mirror. So if you decide to remove it at a later date, your existing mirror will be just fine. A small camera protrudes from the right side, providing a full view of everything in front of your car. The kit includes four different sets of straps for mounting the camera. The straps are all different sizes, so at least one of them will provide a good fit for you.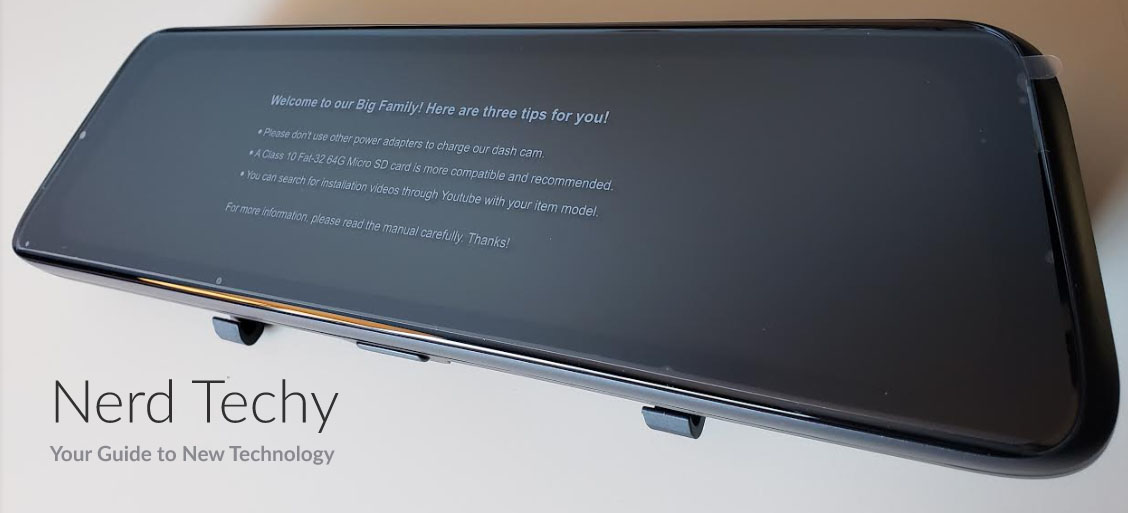 The rear unit is significantly smaller, measuring only 1 inch square. It's designed to be mounted on the outside of your car, and is IP68 water and dust-resistant. This means it can withstand dusty back roads without getting damaged. It can even be fully immersed in water. So if you're an off-roader, you'll still be able to rely on the camera to keep working.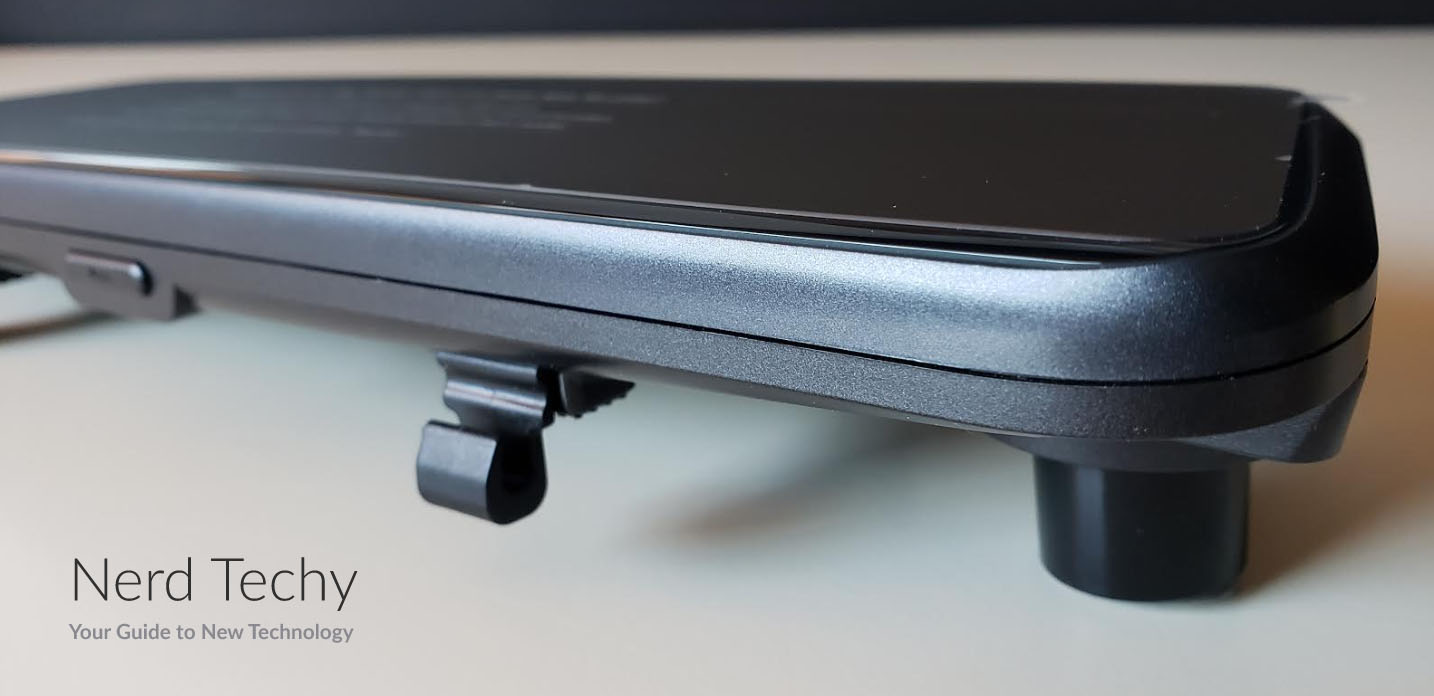 Finally, there's a small GPS antenna. This portion of the device is compact and easy to mount. It's also totally optional. If you don't want to use it, you don't have to. But by using it, all of your videos will automatically be geotagged. In the event of an accident where there are no landmarks, you can prove the location.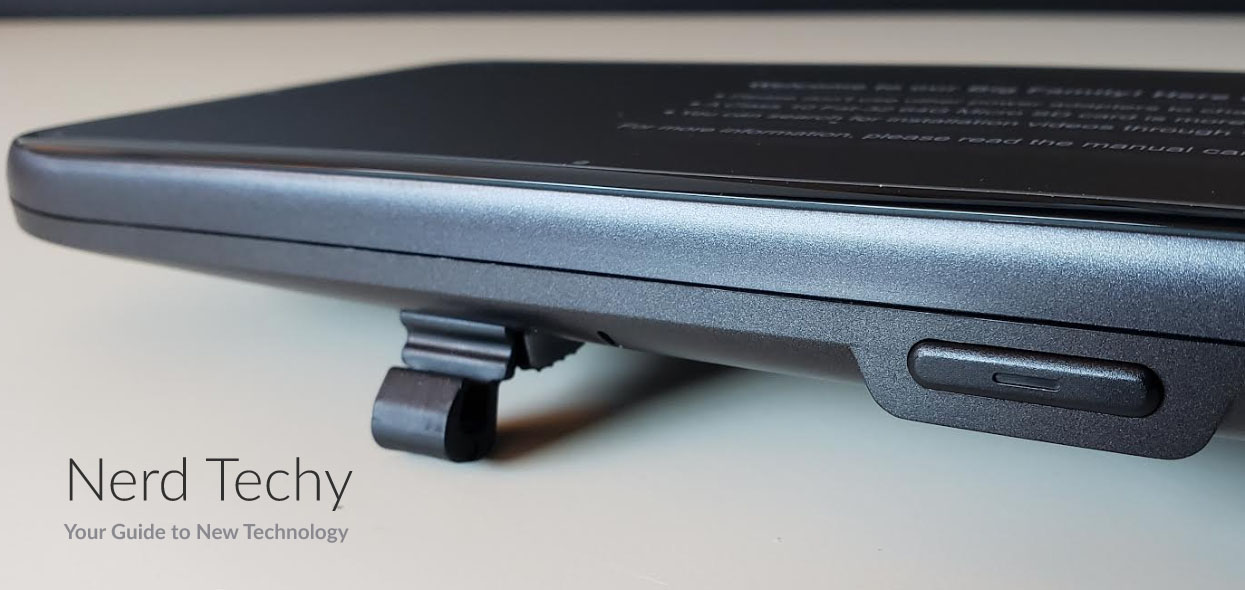 Installation and Storage
Along with the cameras and GPS unit, you also get the wires you need for installation. There's a car charger, which has a 3.5-meter cable (about 11 ½ feet). This means you can easily route the cable through the trim around your windshield and around your dashboard. You don't have to worry about a dangling cable blocking your view or getting in your way. There's also a 6.5-meter (over 21-foot) cable for connecting the rear camera. This should be more than enough for just about any vehicle. You can easily route the cable all the way to the outside of your vehicle to the rear camera.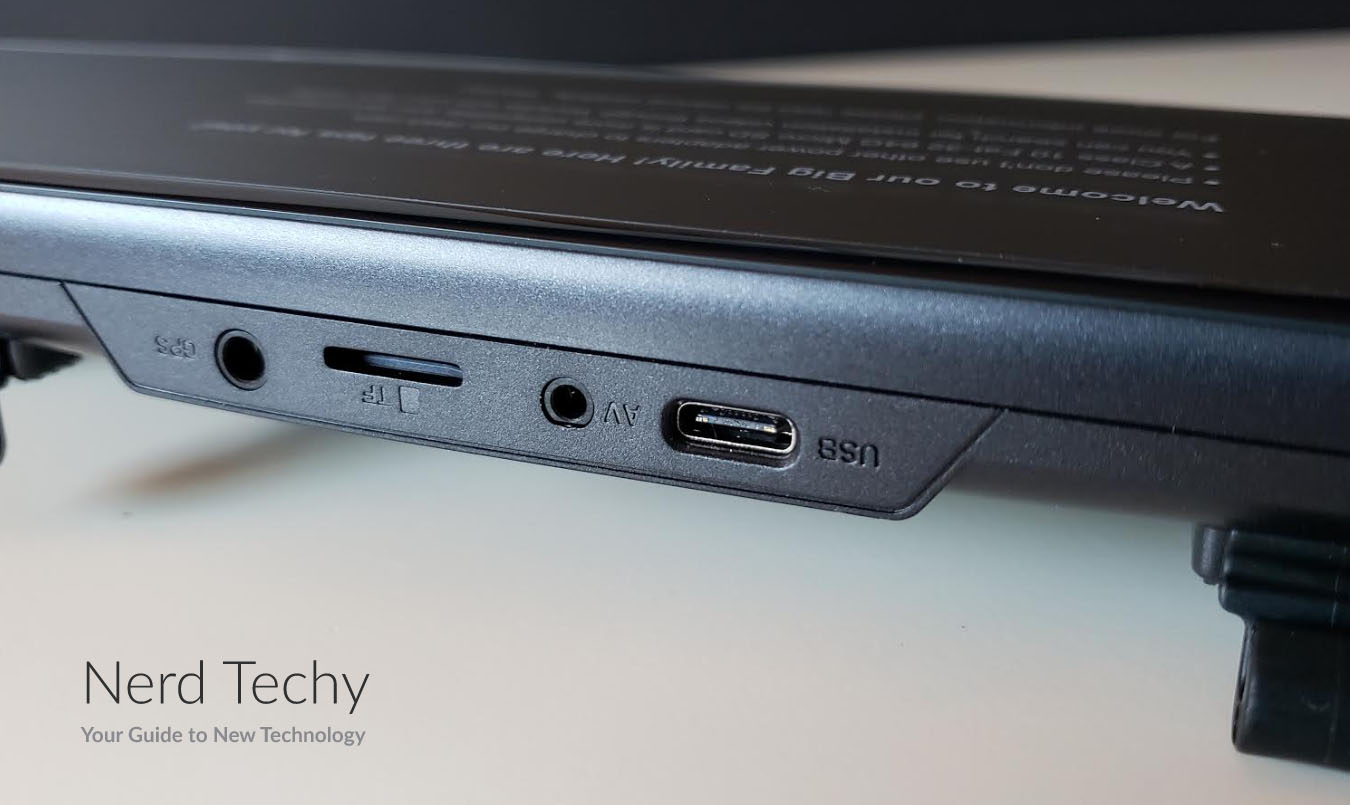 Mounting the rearview camera is easily. It has a simple, built-in bracket that's designed to fit on one of your license plate screws. Remove the screw, put the bracket over the hole, and screw it back in. It's that simple. That said, running a wire to the outside of your car can be a bit difficult, and can involve drilling a hole. If you're looking for a less invasive option, you can also place the rear camera inside your rear window. There's a bracket included in the kit for this purpose. Keep in mind, though, that this isn't ideal for all vehicles. For example, if you have a hatchback, you're probably going to want to use the license plate mount.
There are also two ways of wiring the rearview camera. The first way is to use it manually. Simply swipe right on the display, and you'll see the rear camera instead of the front. This method makes installation exceptionally easy. However, you won't get the opportunity to take advantage of the rear camera's advanced functions. On the video cable, you'll see a secondary red cable coming out of the rear camera connection. This cable can be wired into your reverse light. When this is done, the rear display will automatically appear on the screen when you put your car in reverse. This will make the V5 work similar to a stock rearview camera. On the other hand, it does require some familiarity with your car's wiring scheme.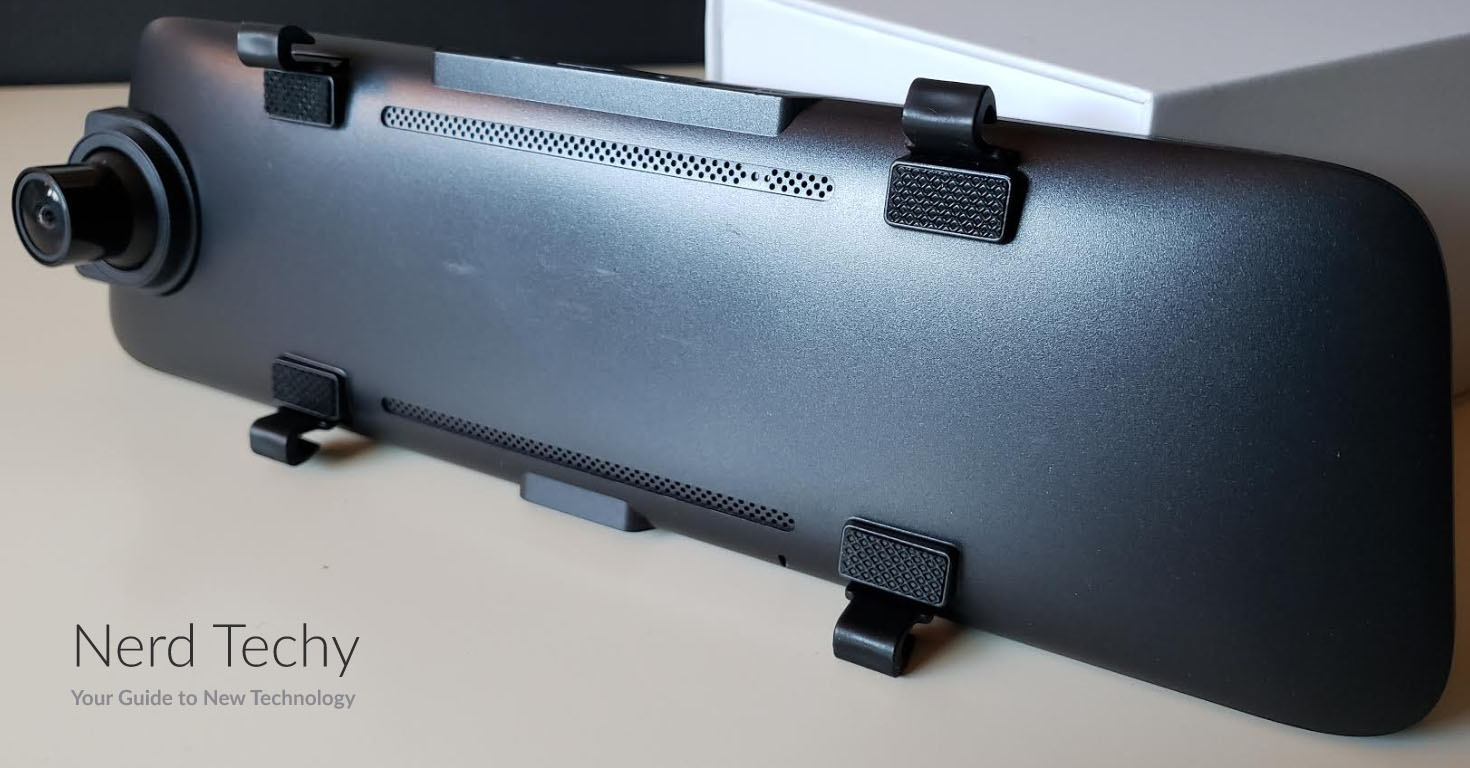 Installing the front camera is easy. As we already mentioned, it comes with four sets of mounting straps. Just strap it over your rearview mirror, and you're good to go. Next, you'll need to install the GPS antenna – if you want to. The GPS antenna attaches to your windshield with a simple sticky 3M backing. Be careful about placement, though. If your windshield has an anti-UV coating at the top, it can interfere with the signal. In this case, make sure to position the antenna at the bottom corner to avoid this issue.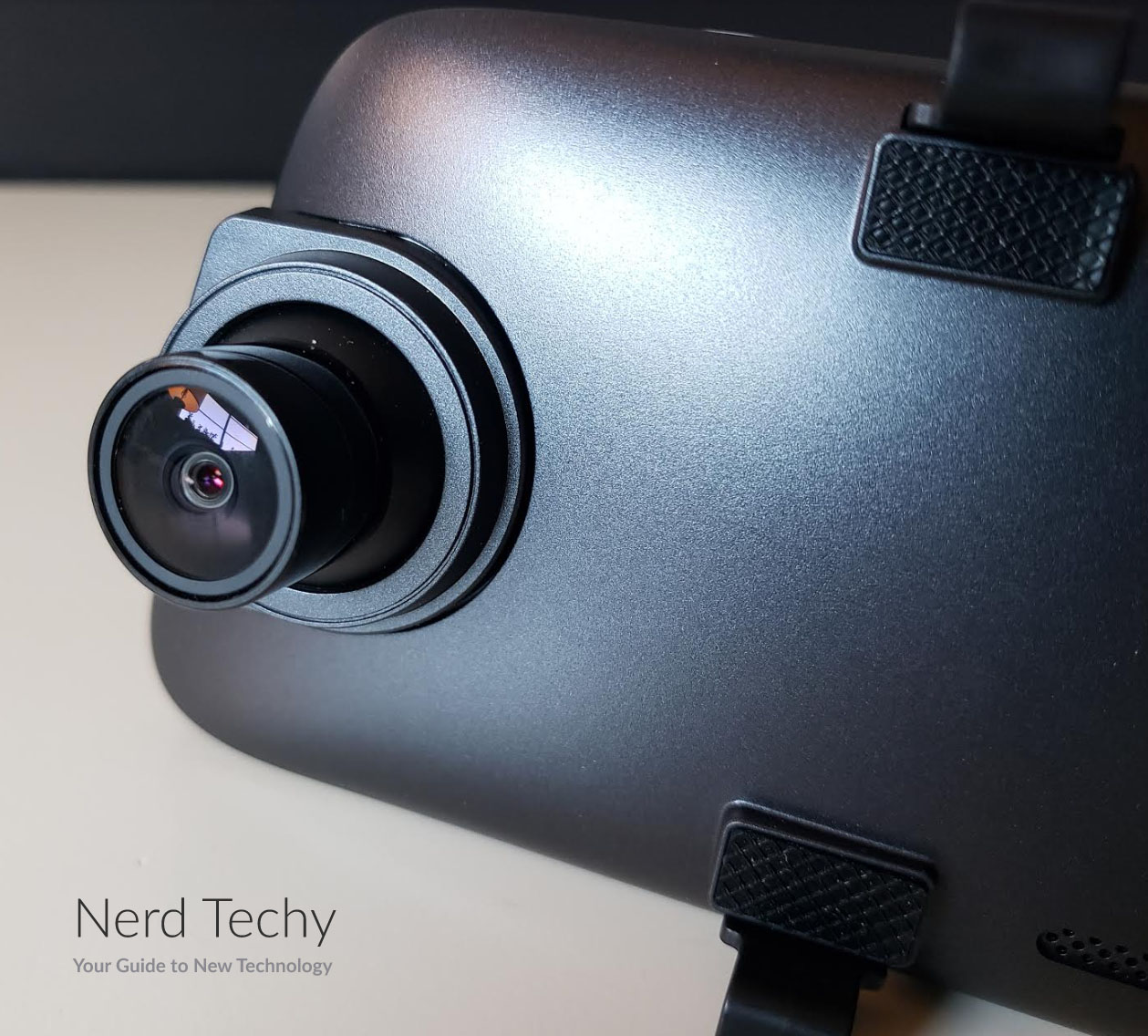 The V5 uses an SD card for video storage. When your car is in motion, all video will automatically be recorded to the card. You can then remove the card and copy any footage you want to save to your PC or Mac. The maximum SD card size is 64GB, which is sufficient for more than 72 hours of total video. When the card is full, newer footage will automatically start recording over your older footage. Keep in mind, though, that there's no cloud storage option. This is good for privacy. But it means that if someone steals your dash cam, you won't have any video record.

The V5 is also capable of being used in parking mode. If it senses any impact, it will automatically record 30 seconds of footage to capture the event. That said, this requires a power connection. You'll need to install the included hardwiring kit to make this happen. However, you'll also need to know how to install a hardwiring kit, which is outside the scope of this review.
Use code "9LA8EYUY" for 15% off the Auto-Vox V5 on Amazon.com
Video Quality and Extras
Both the front and rear cameras have a resolution of 1080p. To be fair, some dash cams now operate in full 4K. But 1080p is good enough in almost any case. You won't have any issues reading license plates in the event of an accident. The image is crisp and clear, without excessive glare or brightness. You'll also get good night vision. It's not active infrared, which requires special lighting. But unless you're parking in a pitch black location, this shouldn't be a problem. In practice, the illumination from your headlights and reverse lights will be more than sufficient. The image remains crisp and clear at night, without any noticeable loss in quality.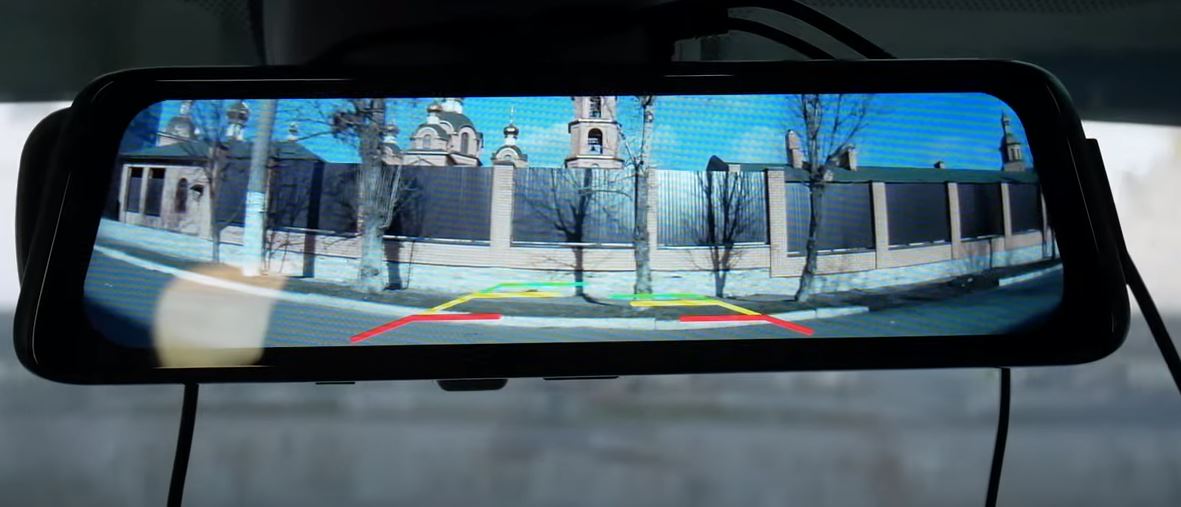 The screen itself is very easy to see. To begin with, it's glare-resistant. This prevents your image from getting obscured, whether by the sun or by someone else's headlights. It also has full lamination. This puts it a cut above most touchscreens. The difference is how the glass is positioned over the substrate. A traditional touchscreen has an air gap between the glass and the underlying material. This has a couple of disadvantages. To begin with, it can cause glare. But it also makes the screen less accurate. With the glass directly touching the substrate, you won't have to deal with these issues.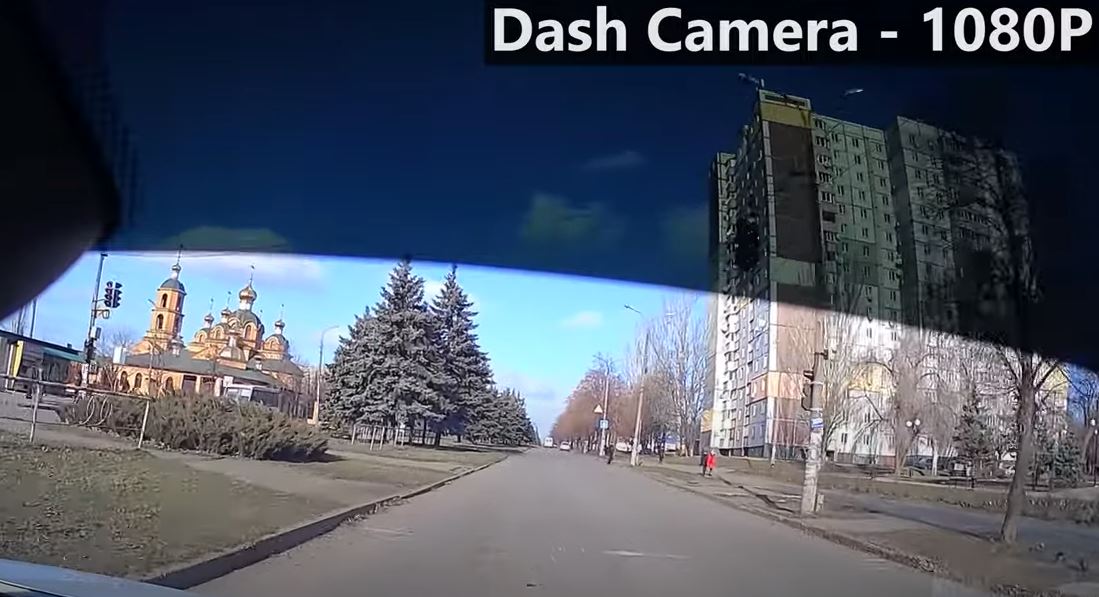 Using the touchscreen, you can perform a couple of different functions. First, you can adjust the brightness of the display. This is an essential feature if you do a lot of night driving. You can crank up the brightness during the day, then dim it at night so it doesn't obscure your vision. Second, you can actually adjust the parking lines. Simply touch and hold your finger on a line, and drag it where you need it. This ensures that the parking lines can be perfectly adjusted for any vehicle.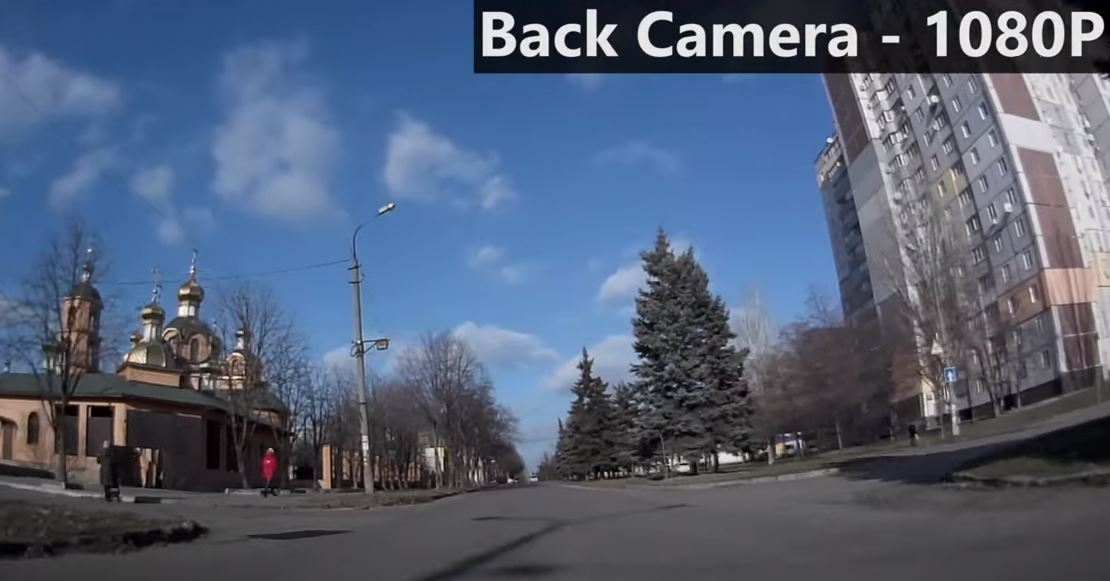 Finally, the rear camera has an additional extra feature. It has an advanced Sony sensor and blue light resistant glass. This can be helpful if the person behind you is using their high-beams. It's also helpful if they have those obnoxious blue halogen bulbs that obscure everything else. With the advanced sensor and blue glass, you'll still be able to read their license plate.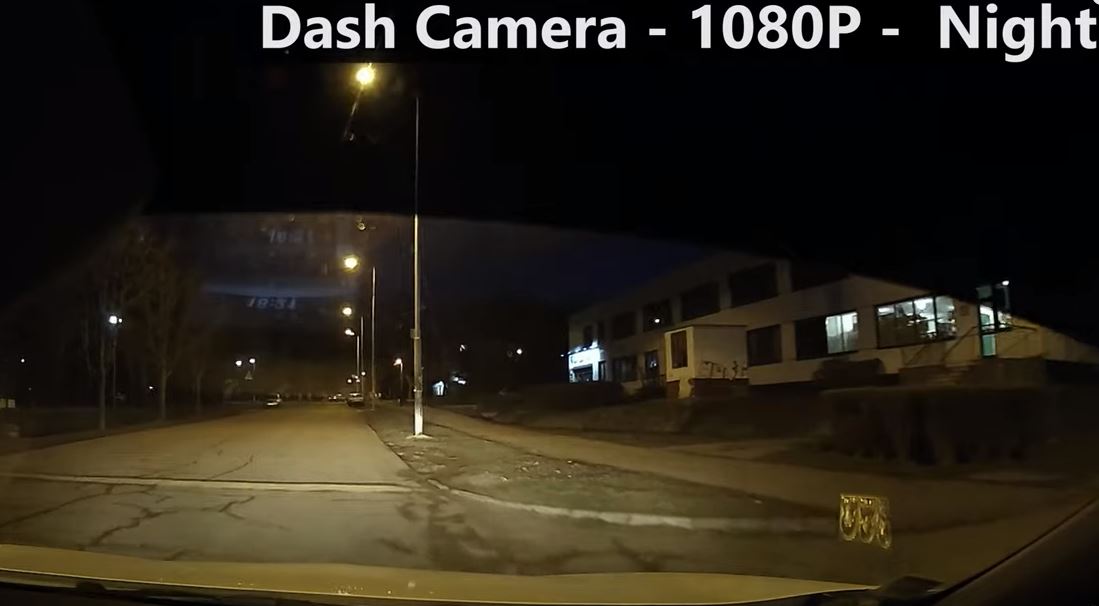 Final Verdict
So, how does the Auto-Vox V5 Mirror Dash Cam stack up to the competition? To begin with, the video quality is excellent. To be fair, it's not 4K, but that's generally not necessary. For almost any practical purpose, you'll be able to see what you need to see. Reading license plates, tracking vehicle movement, and other essential tasks are easy. The well-engineered screen and glare-resistant rear camera are also excellent features.
On the downside, you won't have access to cloud storage. If you're looking for a security camera, you'll be better off looking elsewhere. But for a straight-up dash cam, this isn't going to be a problem. You'll have all the video you need, stored safely on an SD card. And if you need backups, it's easy enough to copy the video to your PC or Mac. In addition, installation is a snap. With the option to mount the rear cam inside or outside the car, anyone can get the job done. All you need is some patience and elbow grease. Finally, the movable parking lines are a nice plus. Whether you drive a large pickup or a tiny compact car, the lines will be perfect for you.
Meet Derek, "TechGuru," a 34-year-old technology enthusiast with a deep passion for tech innovations. With extensive experience, he specializes in gaming hardware and software, and has expertise in gadgets, custom PCs, and audio.
Besides writing about tech and reviewing new products, Derek enjoys traveling, hiking, and photography. Committed to keeping up with the latest industry trends, he aims to guide readers in making informed tech decisions.