Nowadays, many vehicles come with a built-in backup camera. This is a great feature, since it saves you the trouble of buying and installing an aftermarket kit. That said, it often comes with a trade-off. For instance, many vehicles give you the option of either a built-in GPS or a built-in backup camera. Similarly, depending on the manufacturer, the backup camera may only come in some vehicle packages. In other words, you may have to pay for a bunch of other bells and whistles you don't want. This means you can potentially end up paying thousands of extra dollars just to get a built-in backup camera. The obvious solution is simply to buy an aftermarket camera. This way, you can get the vehicle model you want, and worry about the camera later.
You can also choose the exact camera you want. Considering the fact that not everybody's needs are the same, this is a good thing. We're about to review the Auto-Vox CS-2 Wireless Backup Camera Kit. This is a relatively barebones kit, but it comes with a few features that are well worth looking at. We'll talk about the installation and wiring, how it's used, the video quality, and the extras. Let's take a closer look!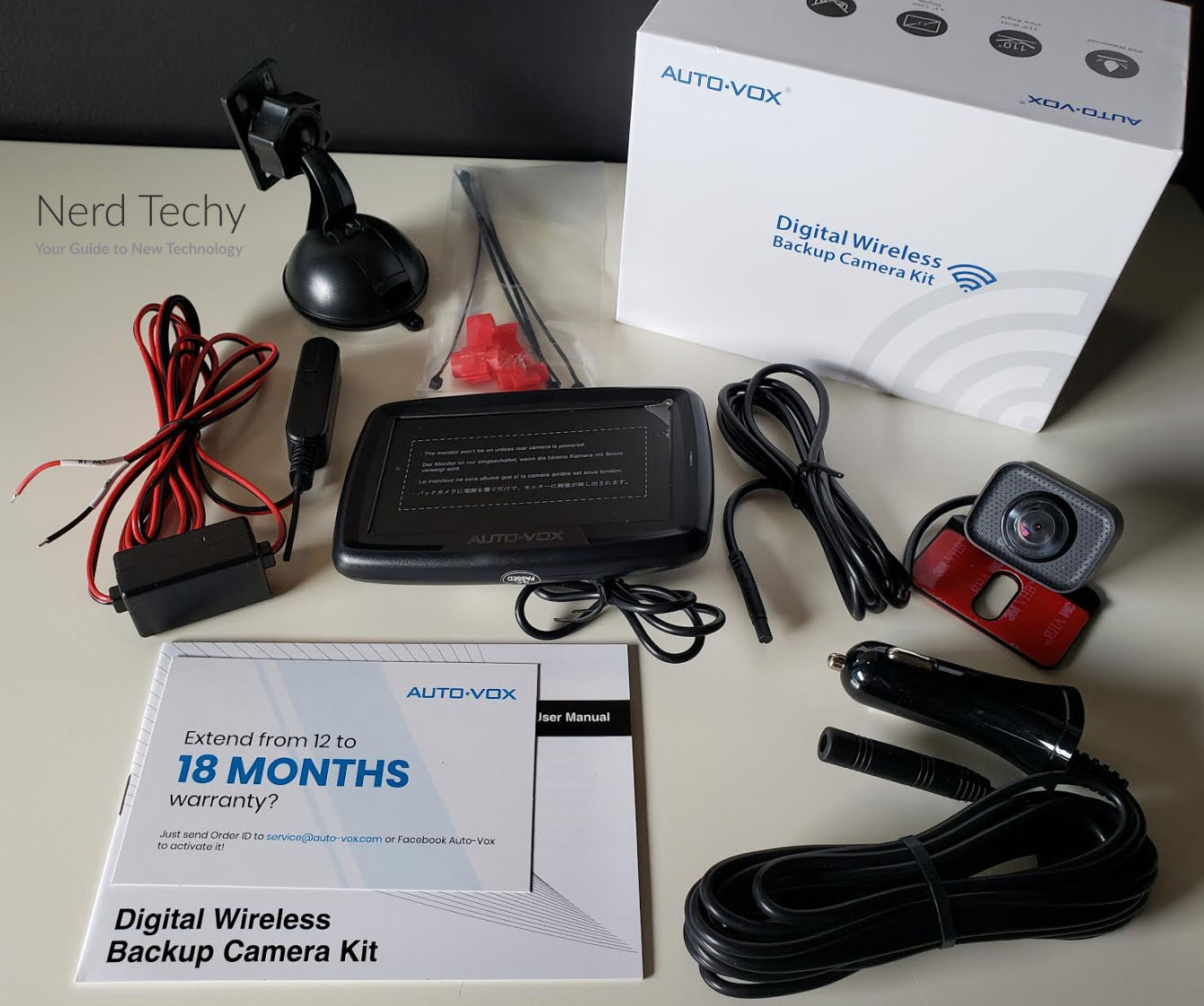 Design and Installation
The Auto-Vox CS-2 (Use Code "R7UPSFXX" for 33% discount) is a two-part backup camera: a monitor and the camera itself. There's no actual wire connecting the two, which makes installation easier than most backup cameras. You don't have to worry about running a wire across the length of your car. The monitor itself measures 4.5 inches wide, 3.4 inches tall, and half an inch thick. It attaches to either your windshield or your dashboard with a suction cup mount. Again, this makes installation easy. You don't have to screw it in permanently or use any crazy adhesive strips that gum up your windshield. That said, on most vehicles, you'll need to mount it on the center of your windshield. The outer edge will simply be too curved for the suction cup to mount effectively.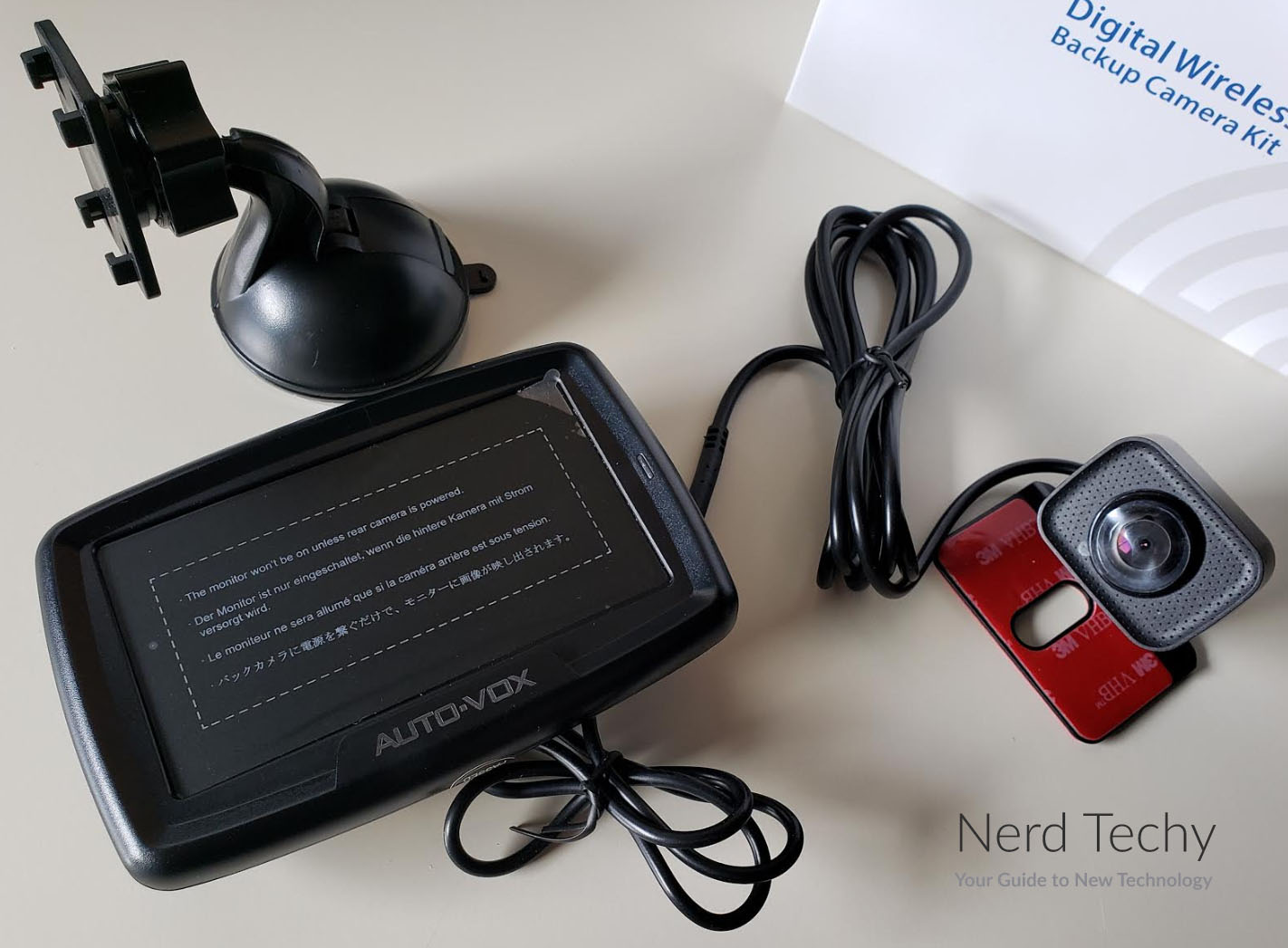 The monitor plugs into your 12-volt power outlet, and comes complete with a 12-foot cord. This is more cord than you'll need in almost any vehicle. However, it does give you a few extra options. For instance, you can plug it into a back seat outlet, leaving your front outlet free for other purposes. The plug itself has a USB port built in. This makes it easy to use other devices, such as a phone charger. If you currently depend on a 12-volt USB adapter for power, you won't have to worry about losing that functionality. Be careful, though. If you leave the monitor plugged in while your car is turned off, it will continue to drain power. Do this overnight, and you'll wake up to a dead battery.
The camera itself is designed to mount right on your license plate bracket. It has a built-in frame with a screw slot, so you can get it mounted in a minute with just a screwdriver. That said, this design does have a downside. If your license plate is mounted off to one side, you'll need to screw the camera into your bumper. This means you're putting a permanent hole in your bumper. The video transmitter is built right into the camera itself. As a result, you don't have to worry about mounting a separate transmitter, saving you time.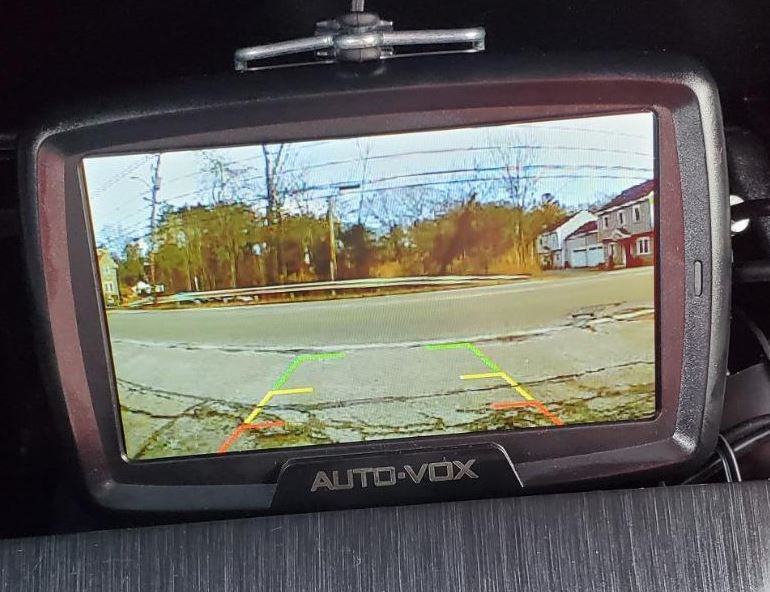 The camera is powered by the power supply that runs to your car's reverse lights. This way, it will turn on whenever you put the car in reverse, and turn off when you're in drive or park. The wire itself is 5 feet long, and has two different cables. One gets wired into your reverse light terminal, and the other gets wired to the frame as a ground. Zip ties and clamps are included in the kit, which means you won't need to worry about any dangling wires.
For some people this hard-wiring process might seem a bit advanced. To make things easier, Auto-Vox includes an instructional video in the kit. This walks you through the entire installation process. It also shows you how to use the CS-2 and take advantage of all the extra features. If this isn't enough, customer support is available 24/7. They can walk you through the installation process over the phone.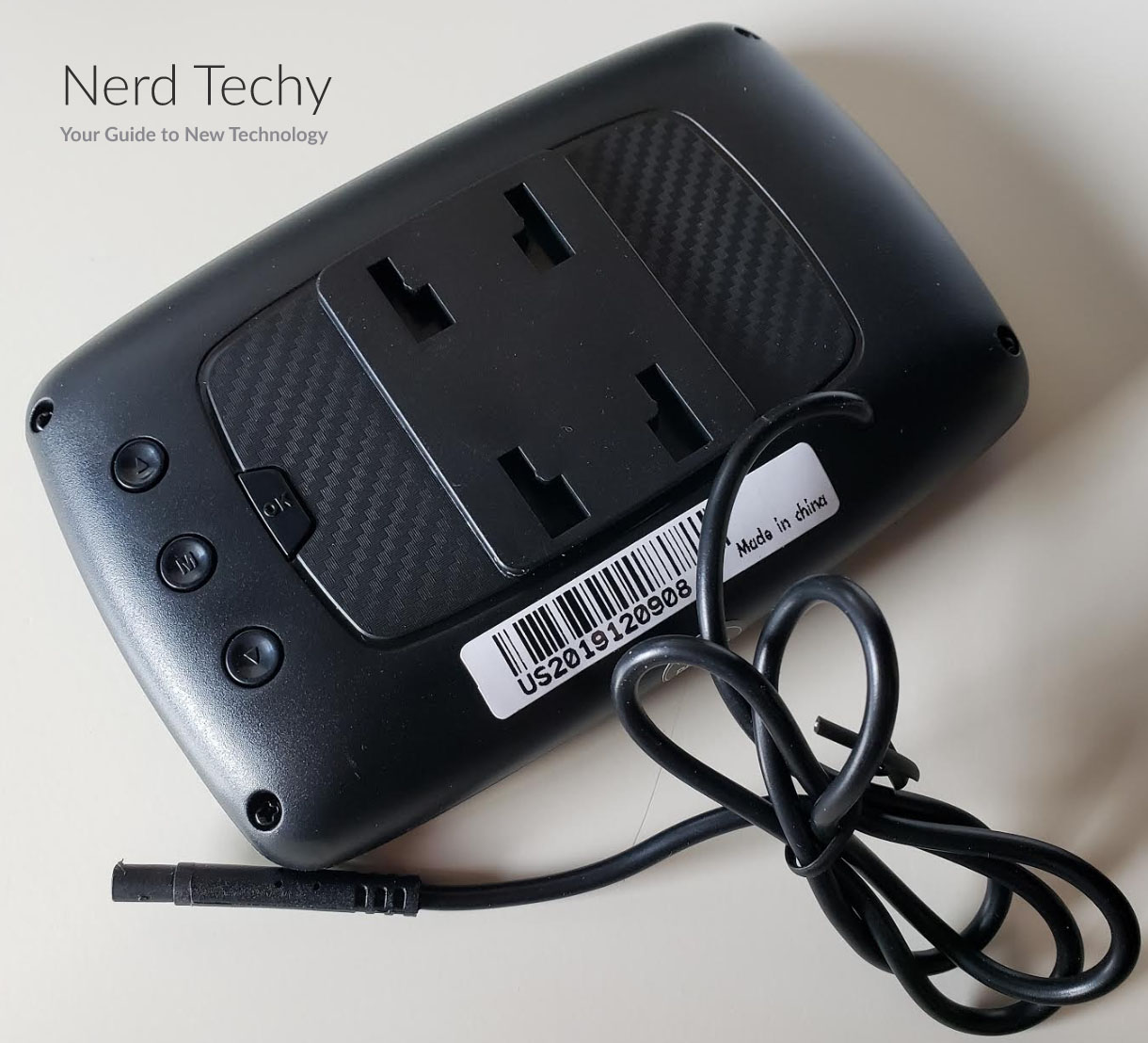 If you don't want to rely on your car's wiring system for power, there are other options. For instance, Auto-Vox manufactures a Solar Wireless Backup Camera Kit. It creates its own power, but you need to install the solar collector somewhere on your vehicle.
The Auto-Vox CS-2 will operate in almost any weather conditions. It's capable of withstanding temperatures from -4°F to 149°F. Be aware that the inside of your car might get hotter than this when it's parked in some areas. If you live in a hot, sunny part of the country, you might want to use a windshield screen. This will help keep your car cooler while you're parked.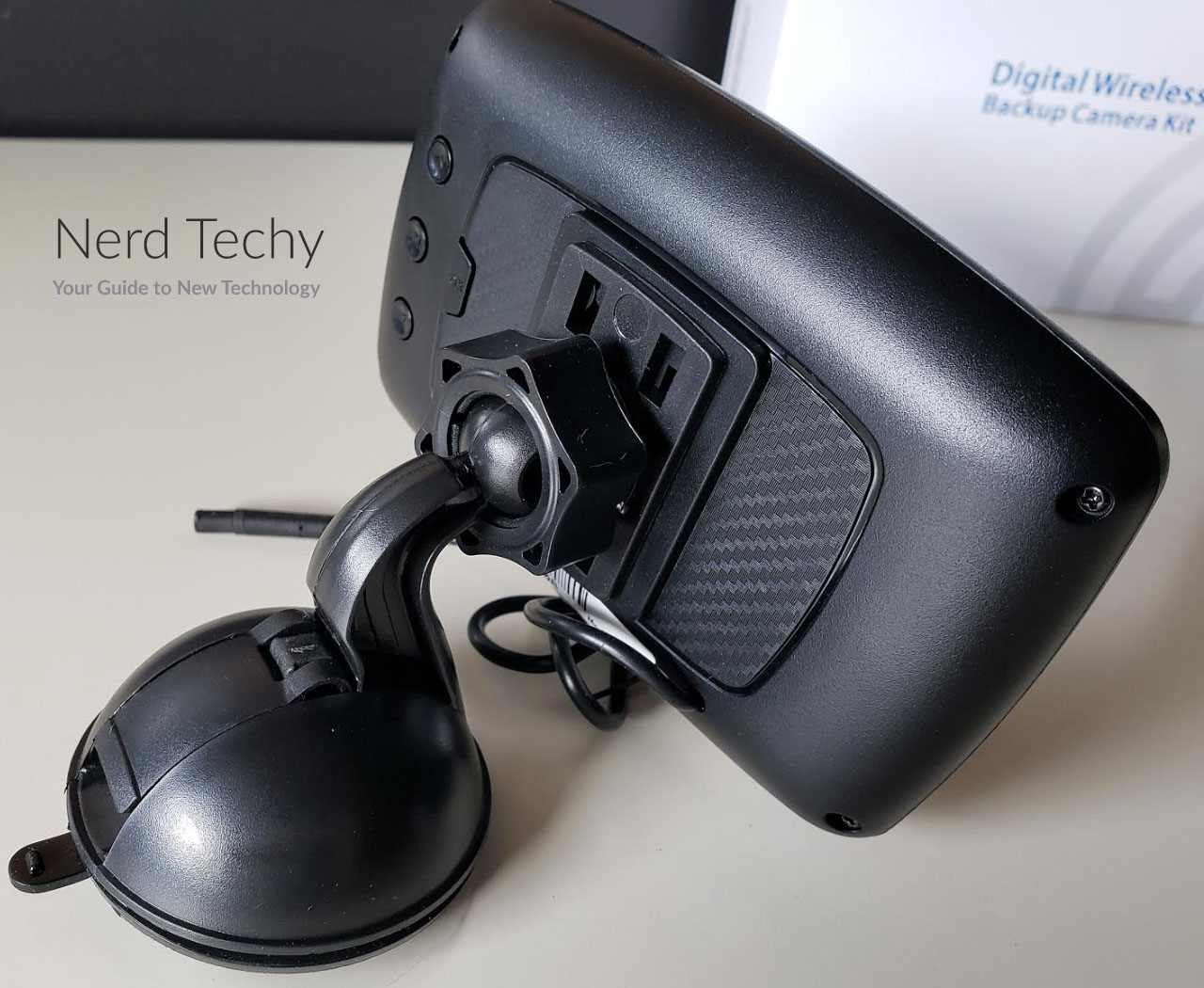 In addition to temperature resistance, the CS-2 has a water-resistance rating of IP68. This means it can withstand complete submersion in water. Even the most torrential rainstorm isn't going to cause any damage to your backup camera. The kit comes with a 12-month manufacturer's warranty that covers any manufacturer's defects. In addition, it has a 30-day money-back guarantee.
Use code "R7UPSFXX" on Amazon.com for a 33% discount on the Auto-Vox CS-2
Video Quality
The CS-2 has a medium camera angle of 110 degrees. This is about standard for a backup camera. It gives you enough visibility to get the job done, without distorting the image. That said, it's not going to give you a full, 180-degree view of the back of your car. As a result, the CS-2 is a poor choice if you want to retrofit it as a security camera. Then again, that's not what it's designed for to begin with. For a backup camera, it has an ideal viewing angle.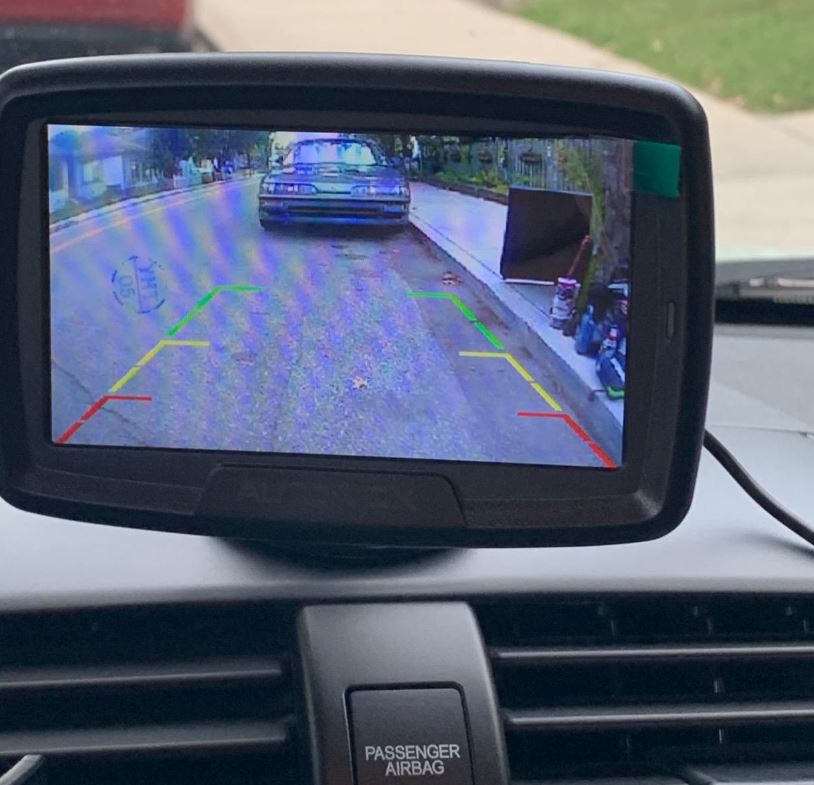 If you're looking for good low-light performance, the CS-2 is a solid option. It will work in as little light as 0.1 lumens. This is more than enough for a backup camera, and probably more than you'll need. The reverse lights on most cars will provide significantly more than 0.1 lumens of illumination. This level of low-light visibility is sufficient to see any kind of object that's close to your car.
The CS-2 will display video in a mirror image by default. This is standard for a backup camera, since it will appear accurately when you're looking at it while facing forward. That said, you can change this setting to display the image in a non-mirrored fashion. This will allow you to mount the camera on your front bumper if you so desire.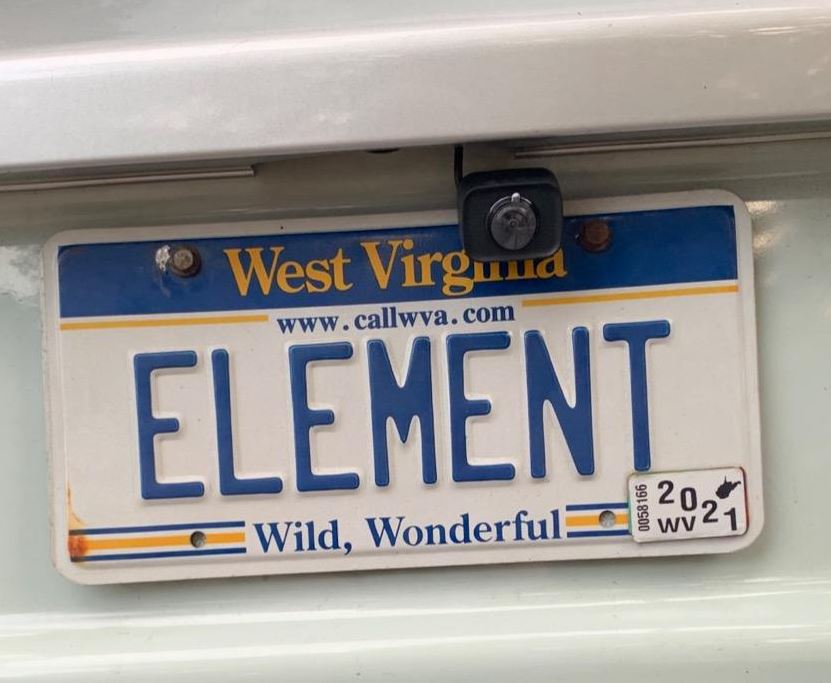 On the one hand, this is a nice feature. On the other hand, it's mostly useless. For one thing, you'd need to hardwire it into your car. This means using an extension cable and running it to the fuse box. You wouldn't want to just wire it to your battery, since it would drain the battery. There are also no recording features, since the CS-2 is not primarily designed as a dash cam. Finally, the resolution is only 720p. This is just fine for a backup camera, but it's not enough to work as a dash cam. You won't be able to read a license plate at any significant distance.
In practice, if you want to have a dash cam, just buy a dash cam, not a backup camera. We recently reviewed the Viofo A129 PRO Duo, which has a glorious 4K forward-facing camera. It also has a rear-facing camera, which can function as a backup camera in most situations.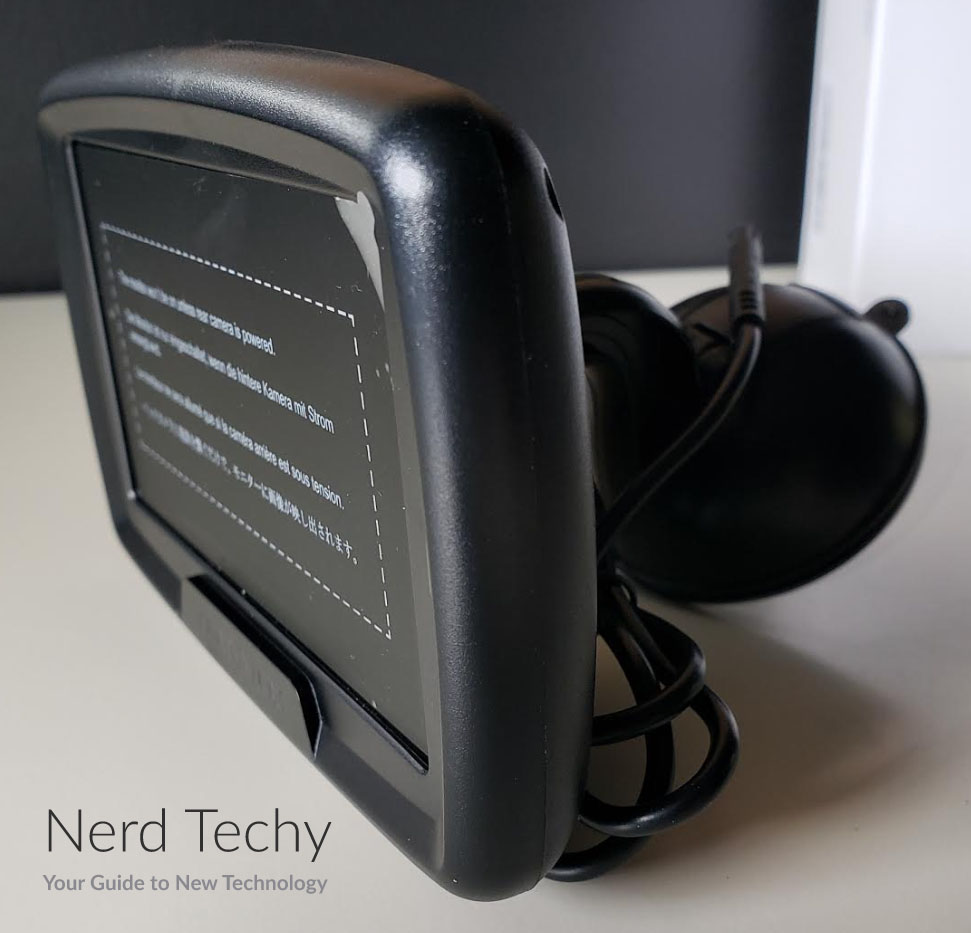 The CS-2 allows you to choose between 6 different backup lane overlays. These allow for different camera placements, vehicle sizes, and turning radii. You'll probably want to play around with these overlays to find the one that works best for you. If you'd prefer not to have an overlay, you can also turn it off entirely.
Connectivity
The Auto-Vox CS-2 utilizes a non-Bluetooth wireless transmission. Because of this, it does not require pairing, and it won't interfere with any Bluetooth devices. Auto-Vox doesn't actually state what kind of wireless technology is being used. That said, the stated range is 100 meters. Because of this, we assume that it uses a 2.4 GHz signal, which has a similar range.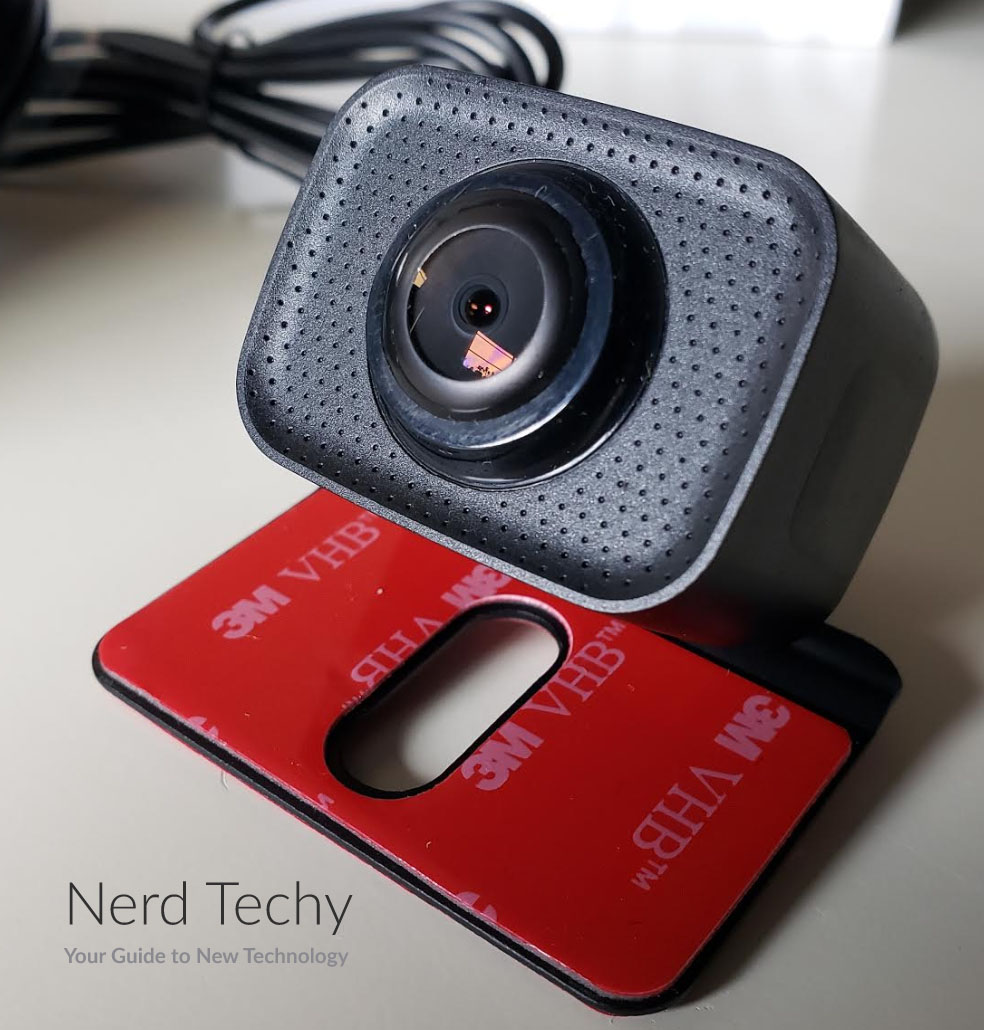 For many people, the Auto-Vox CS-2 is a great value. That said, not every backup camera is ideal for all people. If you're looking for different features, read our review of the best rear-view license plate backup cameras. There, we reviewed three different models, including the Auto-Vox Cam1, which was designed specifically for trucks.
Final Verdict
So, is the Auto-Vox CS-2 Wireless Backup Camera Kit (Use Code "R7UPSFXX" for 33% discount) worth your money? For most people, the answer is yes. To begin with, installation is exceptionally easy. In most vehicles, you can install the entire CS-2 kit in 15 minutes or less, including wiring. The low-light visibility is also good. You won't have any difficulty parking, even at night. To be fair, there aren't many bells and whistles, but this has an upside. You don't have to spend time learning how to use your new camera. In addition, the monitor itself is compact and unobtrusive. This is a good thing, since it will be sitting in front of your windshield.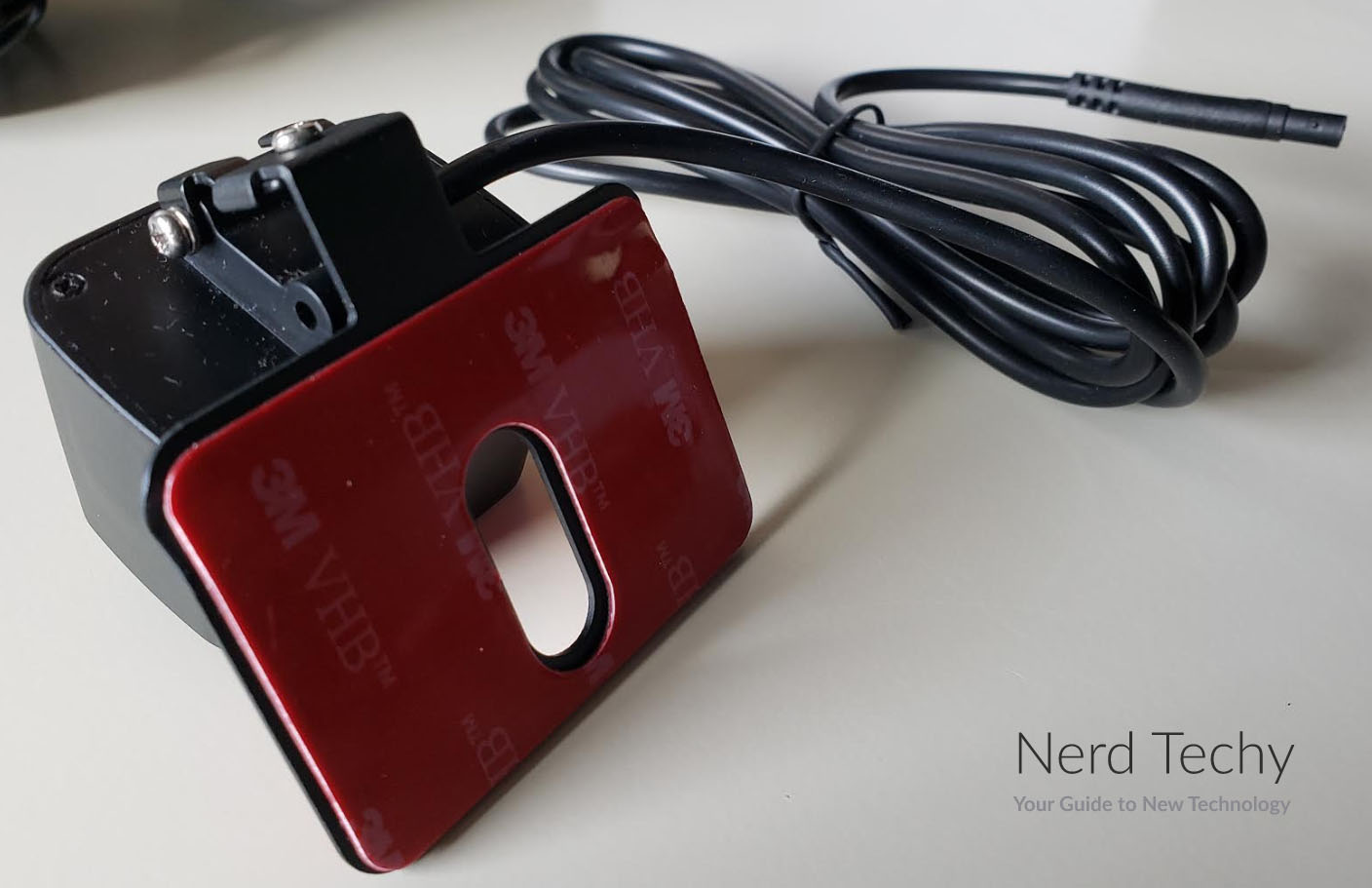 That said, we need to be clear about what the CS-2 is. It's a backup camera, not a dash cam or a security camera. Yes, you can mount it on your front bumper if you want to. But the 720p resolution and lack of recording features are inherently limiting. As a backup camera, however, the CS-2 shines. It has multiple backup lane overlays, which makes it suitable for a variety of vehicles. And the non-Bluetooth wireless connectivity is a great feature. It won't interfere with your hands-free calling or other Bluetooth devices.