Many modern cars come with a built-in reverse camera to help out with parking. This is a particularly helpful feature if you're not good at parallel parking. But it's also a safety feature everyone should be looking for. Children and pets wander behind your car at the worst of times. Tragedies have occurred simply because drivers couldn't see their blind spot. That said, older cars don't have backup cameras. And on many models, backup cameras can preclude you from getting other features, like a built-in GPS. As a result, you may want to buy your own backup camera to install after the fact.
But traditional backup cameras are difficult to install. Whether sold individually or as part as a dash cam package, wiring can be a pain. You have to route a cable all the way from your license plate to your windshield. Even for an expert, the task is time-consuming. You'd rather be doing something more exciting, like watching paint dry. With a wireless backup camera, there's no need to run a wire through your whole car. You just install it on your rear license plate, and you're good to go.
Today, we'll be looking at three of the best wireless rear-view license plate backup cameras. We'll begin with the Auto-Vox TW1. This reverse light is battery-powered, and takes mere minutes to install. Next, we'll check out the Yakry Y33. This is a dual camera kit, designed for trucks and trailers. Finally, we'll examine the Rohent R3 HD. This camera has bright white LEDs that augment your reverse lights when you're backing up. We'll talk about the physical construction of each camera, and how it's installed. We'll also talk about the video quality, as well as any miscellaneous features you should be aware of. Once we've gone over all three, we'll be able to sum up what we've learned, and render our verdict. Let's begin!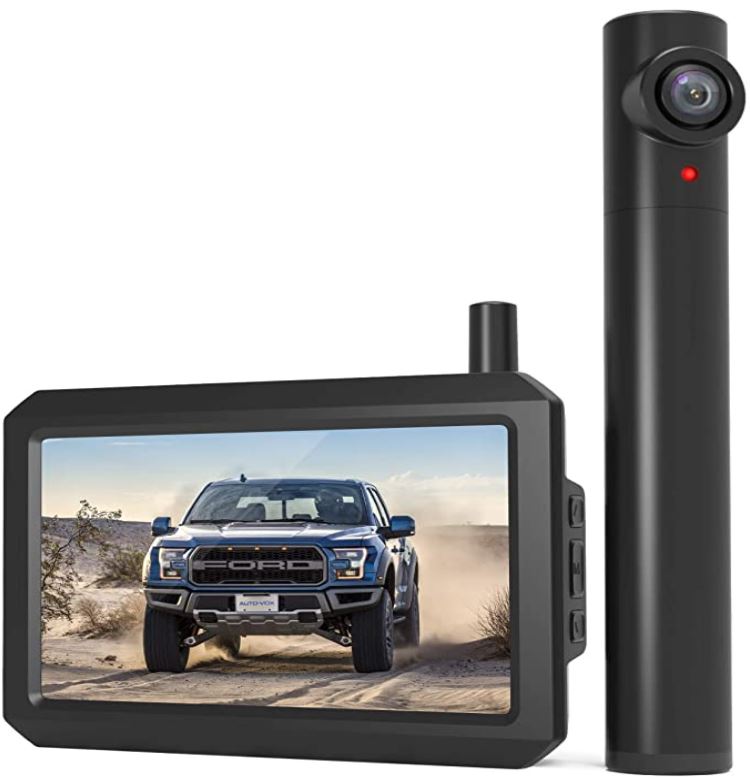 Auto-Vox TW1
Auto-Vox is one of the most popular manufacturers in the dash cam market. We've reviewed several of their cameras, such as the AD2 WiFi Dash Cam. So it only made sense to review their standalone backup camera, the Auto-Vox TW1. This is a long, tubular camera that consists almost entirely of a battery. The very end of the black housing encases the camera itself, complete with the protruding lens. The whole thing mounts on a bracket, and can be easily slid on and off. This is essential, since you'll need to charge the battery periodically. To do so, just take the camera off the bracket and connect it to any USB charger.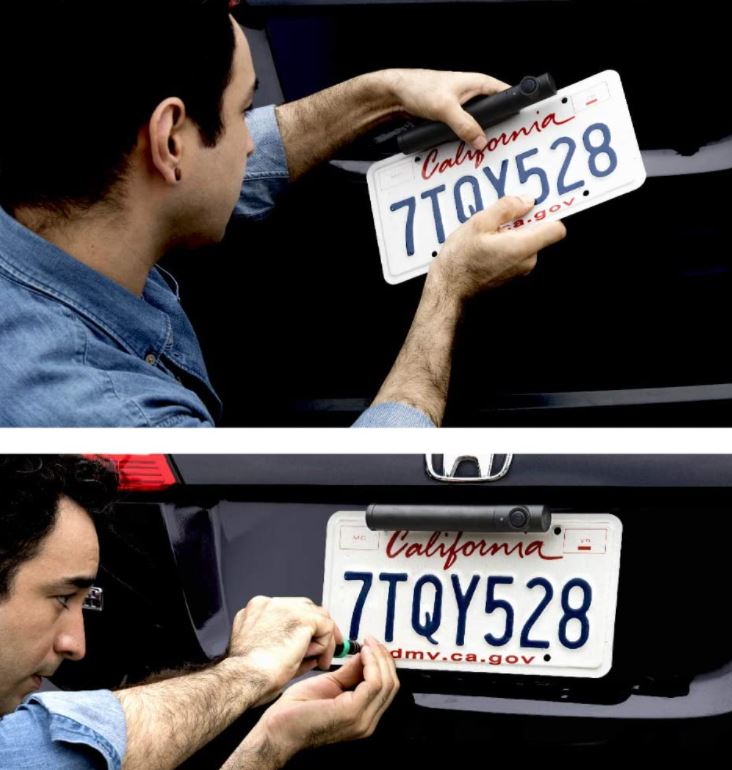 Installing the bracket is very easy, and requires only a screwdriver. It attaches to the screws at the top of your license plate frame. Just take those screws out, put the bracket in place, and reinsert the screws. Charge the battery, mount the camera, and you're all done with the installation. There's nothing else to it. You can also use a double-sided mounting tape, which is included in the package.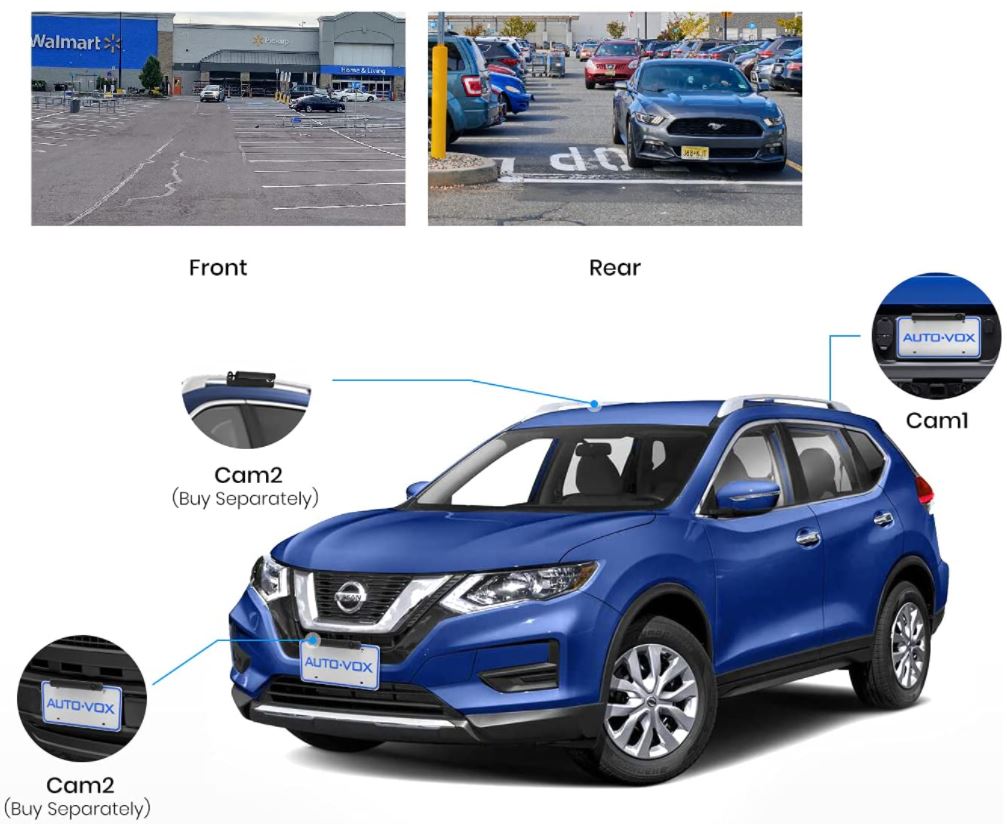 Along with the camera, there's also a 5-inch LCD monitor for the inside of your vehicle. It's black and chunky, made from washable grey plastic. Controls are located on the side, and there's a small antenna protruding from the top. The monitor attaches to a suction cup mount, which attaches easily to the windshield. The suction cup is made of flexible silicone, so it also mounts on most dashboards, if they're not too textured.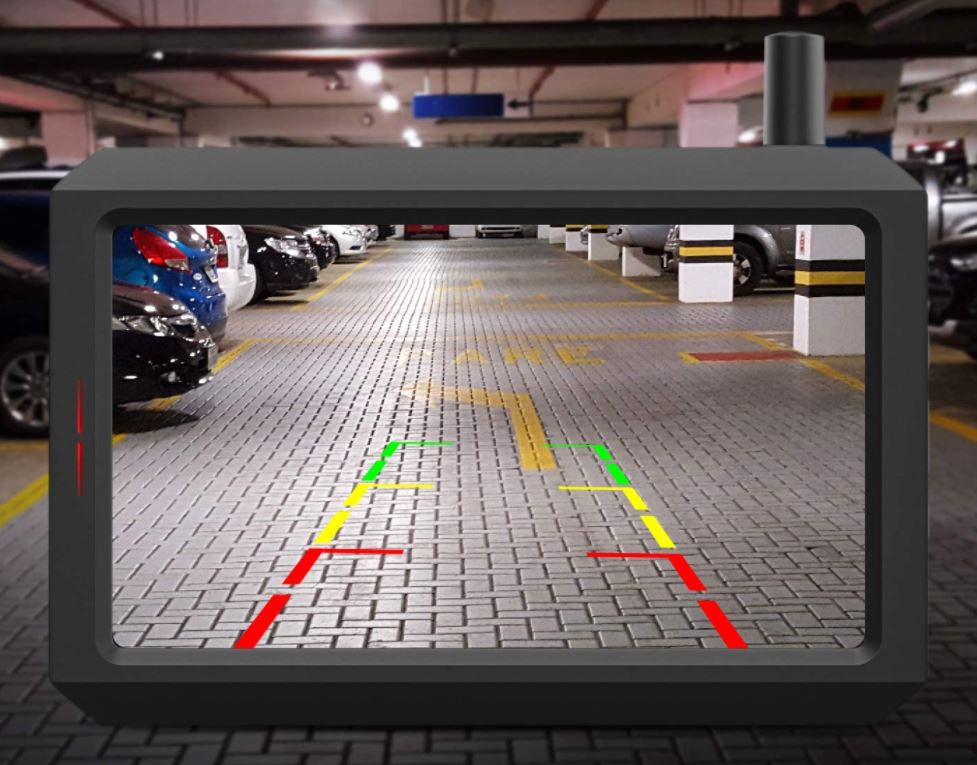 Video Quality and Extras
The TW1's video has a resolution of 720p, which might seem a bit outdated. And yes, most comparable cameras are using 1080p. But keep in mind that this is a reverse camera, not a dash cam. It doesn't record data, so you only see the video while you're driving. You don't need to be able to read license plates. You need to be able to see if you're hitting anything when you back up. For that purpose, 720p is more than sufficient. That said, there's no reason you can't use this camera to monitor your rear end while you're driving. It will remain very stable below highway speeds. But when you get going faster, it will start to noticeably vibrate.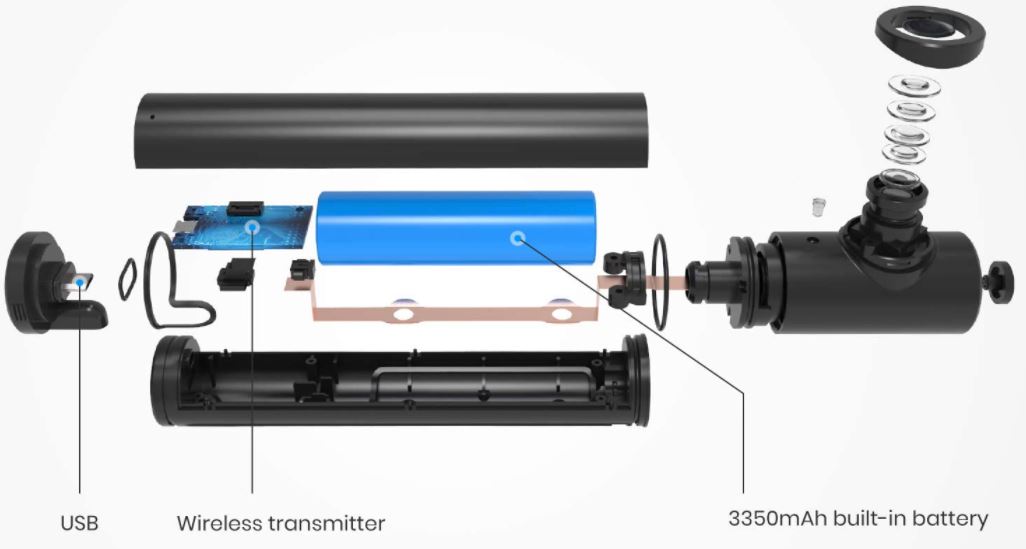 This camera boasts a full-color night vision mode, where you can see plenty of detail. This isn't true infrared night vision. Instead, it's a highly-enhanced camera that uses your reverse lights as a light source. Regardless, it works very well, particularly for objects at close range. Since you're presumably not reversing at high speed, this system works very well.
Using the menu in the monitor, you can mirror the image horizontally or vertically. This gives you four possible configurations, and allows you to install the camera in any direction. You can also choose between six different preset parking guide lines. There's a good variety here, so you should be able to find a set that works well with your vehicle. Finally, you can sync two different cameras with the monitor at the same time. The second camera can be used for trailers, or for RV side doors, or as an interior camera.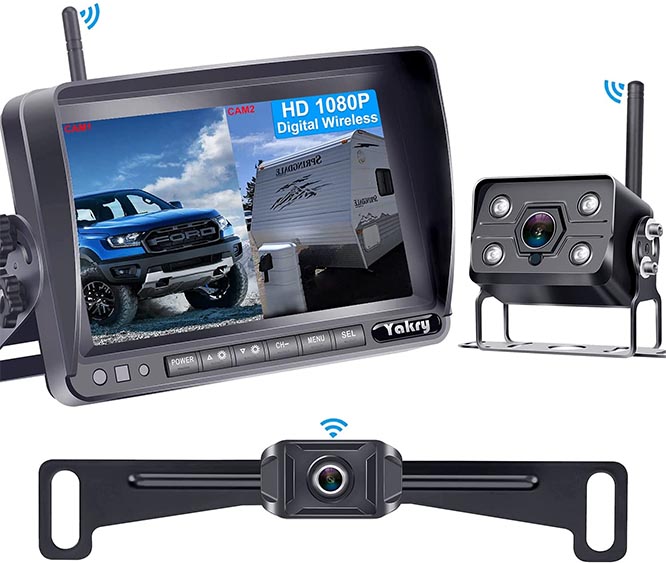 Yakry Y33
The Yakry Y33 is a dual camera kit that's designed for truck and trailer combinations. You install one on the back of your truck, and the other on the back of your trailer. This way, you can easily use the same monitor for both of your cameras, and switch freely back and forth. The main rear camera is built into a frame that's designed to mount with your license plate. It fits right behind your plate, and you put the plate screws right through. The second camera is rectangular, with a metal bracket that can be mounted just about anywhere. You can put it on the top or side of your trailer as well as directly on the rear. This gives you plenty of options as to what area the camera will cover.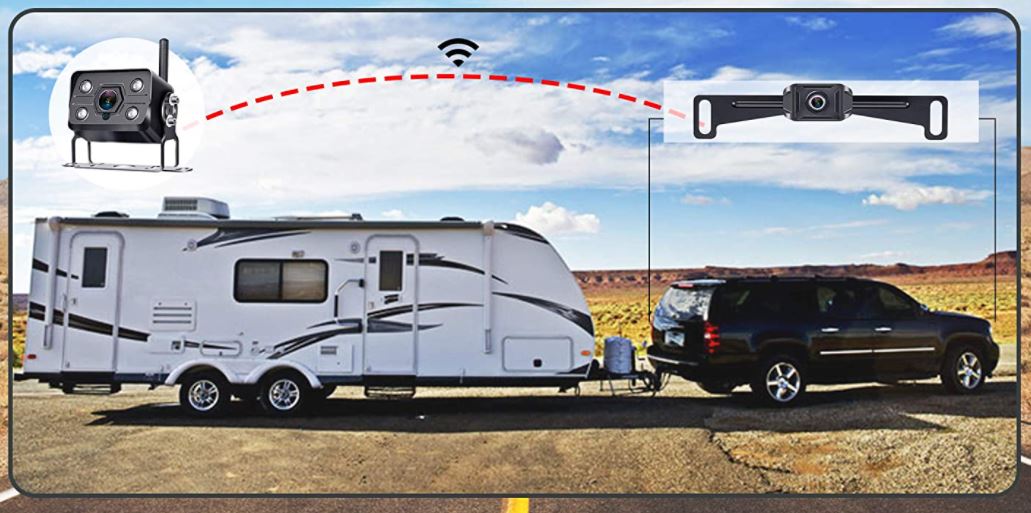 While the cameras connect wirelessly to the monitor, they still require a source of power. You've got a couple of options for how you want to do this. To start with, you could wire them into the reverse light circuit. This way, the cameras will activate whenever you're backing up. Alternatively, you could wire them directly into the running lights. In this configuration, they'll be active whenever your engine is running. Regardless, you still don't have to run wires the whole length of your vehicle. You're just connecting them into the rear light assembly.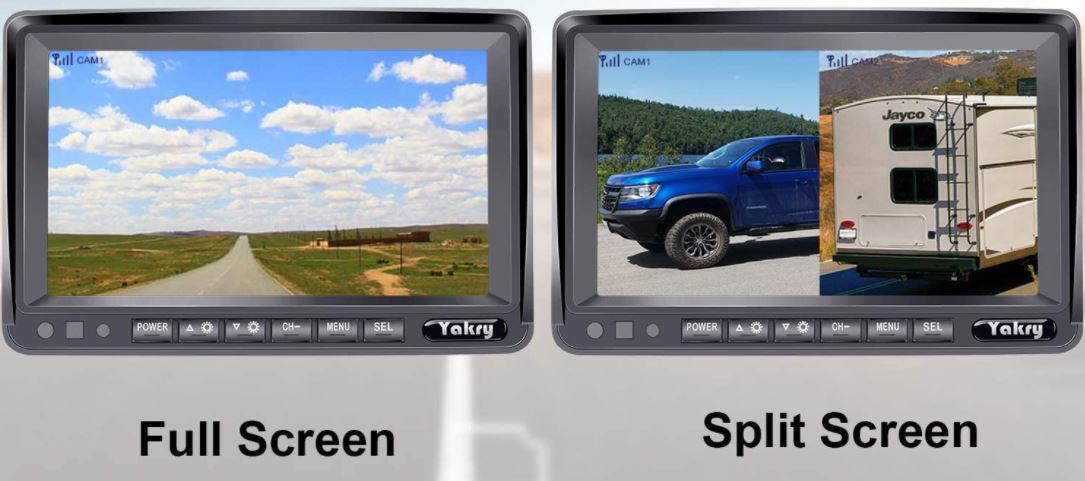 The monitor itself measures seven inches on the diagonal, and comes with a dash mount. The dash mount includes a 3M adhesive for easy mounting. As an alternative, you can also use the windshield suction cup mount. This isn't included in the package, but it's free if you call Yakry and ask for one.
Video Quality and Extras
The Y33 cameras and monitor operate in full HD at 1080p. On the one hand, this provides the maximum amount of detail for a seven-inch screen. You'll be able to spot nails and other smaller hazards that a lower-resolution camera might miss. You'll also get a wide-angle view at a full 150 degrees. This lets you see to the side when you're cutting the wheels tight. Even with a vehicle with a tight turning radius, you'll be able to spot anything you might hit.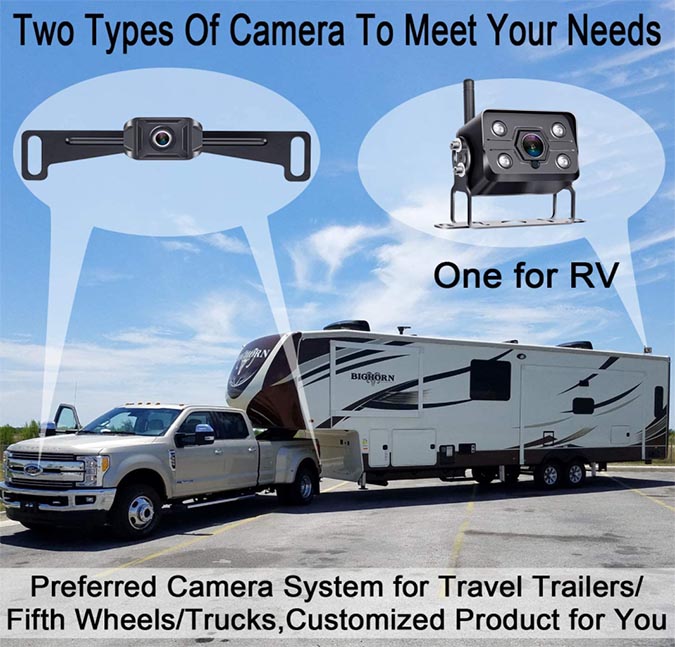 The display itself is also clear and bright. It's not difficult to make out, even when the sun is shining right on it. At the same time, it dims nicely at night. It won't blind you like some automotive screens will. Along the same lines, the night vision works very well. Like the Auto-Vox camera, it's in full color, and works best at close range. This is ideal for parking, and we were very pleased with the image quality.
The only special feature of note is that the guide lines are fully customizable. Instead of just choosing from a group of presets, each guide line can be stretched, tilted, or moved around. You can use between three and four lines, and position them however you like. This lets you create guide lines that are perfect for any vehicle.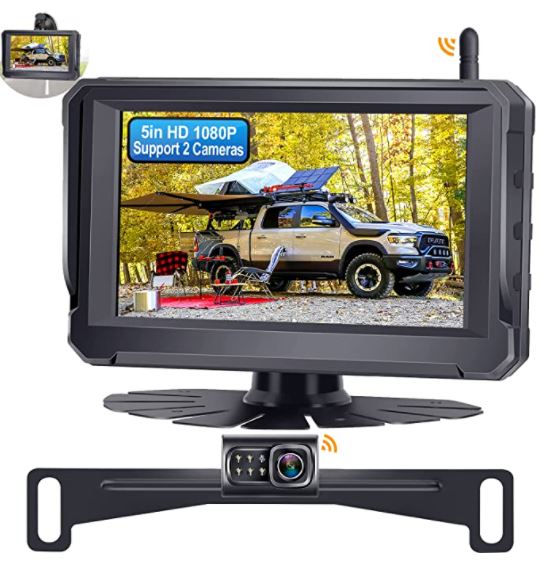 Rohent R3 HD
The Rohent R3 HD is a simple backup camera with LED lighting. The camera itself is rectangular, with six LED lights clearly visible in a grid next to the lens. It's attached to a wide bracket, which mounts with your license plate. Like the Yakry, it communicates wirelessly with the monitor, but needs to be wired for power. It can be connected to either the reverse lights or the running lights, whichever works best. The wireless signal has a range of 40 feet, enough for a long truck and trailer. This drops to around 30 feet at highway speeds, which still isn't half bad.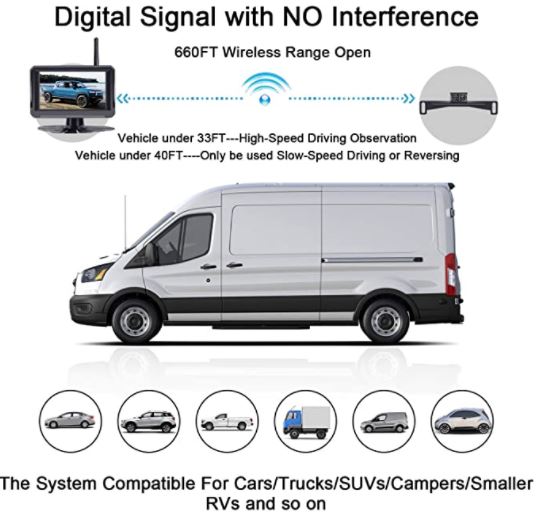 The interior monitor has a size of five inches, with control buttons on the right side. It has a wide bezel, which speaks to its durability, and it comes with a specialized vehicle mount. Far more rugged than your average dash mount, it attaches with a thick metal eye bolt. This eye bolt is then clamped down in a vice-like attachment. You loosen it to adjust the screen, and tighten it when you're satisfied. The bottom of the base, meanwhile, is unusually wide. This is another intentional choice. It provides a larger surface area for the mounting adhesive.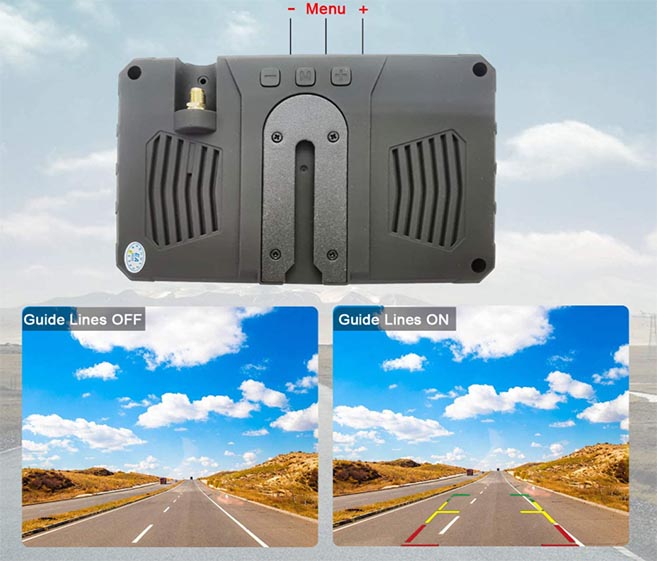 Video Quality and Extras
The R3 HD has a resolution of 1080p, which is the same as the Yakry cameras. It provides plenty of detail, as well as 150 degrees of coverage. What sets it apart from the Yakry is the night vision. With its bright LED lights, it's tough to really call this night vision at all. It's just a really well-lit backup camera. The nice thing about this is that it synergizes with your regular reverse lights. When you look behind you, you'll have better lighting in real life as well as on your camera. That said, this means you can't use the camera on a constant basis. It would blind the drivers behind you on the highway.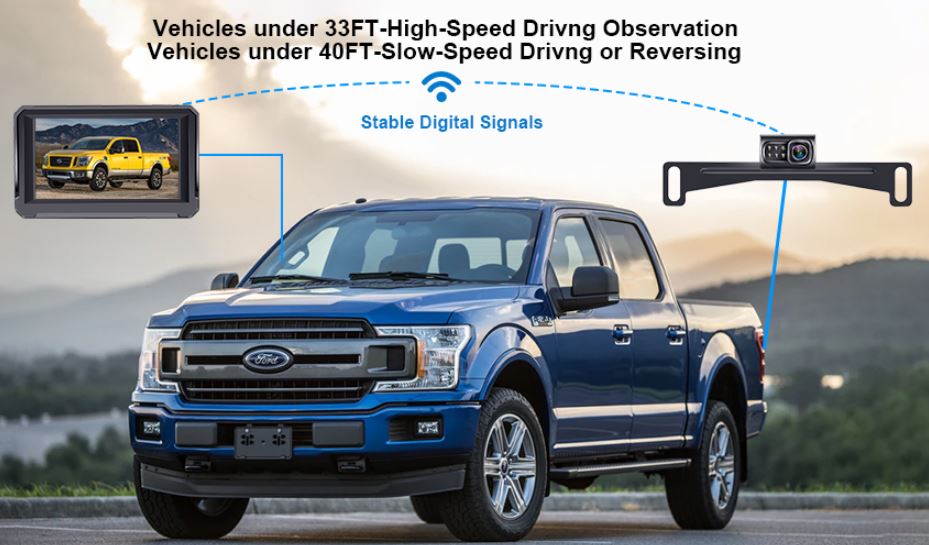 The monitor display is reversible, depending on the camera position. It can be mirrored or not, which is mostly a matter of preference. On the downside, the guide lines cannot be adjusted. They can only be turned on and off. They're sized for a mid-sized car, which is fine for many people. But if you drive a sub-compact, they'll be too wide. If you drive a truck, they'll be too narrow. It would have been nice to have at least a few options, and it wouldn't have cost Rohent much to implement.
One thing none of these cameras will do is save your videos for later review. If you want your camera to record your driving, consider the FineVu GX30. It's a quality dual dash cam with reverse features and Micro SD storage.
Final Verdict
So, who should buy each of these backup cameras? The Auto-Vox TW1 is best for anyone who doesn't want to fool around with complicated installation. Because there's zero wiring, installation takes less than 10 minutes. You can orient the image in any way, and choose between multiple guide lines. And while the video is only 720p, it's nice and crisp, with good night vision.
The Yakry Y33 provides excellent video quality, as well as the benefit of a second camera. It's perfect for truck and trailer combinations where you need a camera on both. As an added bonus, the second camera can even be used for RV side doors and other oddball applications. The fully customizable guide lines are perfect for these kinds of purposes.
The Rohent R3 HD offers 1080p along with bright white LEDs. This makes it great for unassisted reversing as well as using the monitor. The camera itself is well-engineered and easy to mount. In general, there's a lot to like about this backup camera.
Meet Derek, "TechGuru," a 34-year-old technology enthusiast with a deep passion for tech innovations. With extensive experience, he specializes in gaming hardware and software, and has expertise in gadgets, custom PCs, and audio.
Besides writing about tech and reviewing new products, Derek enjoys traveling, hiking, and photography. Committed to keeping up with the latest industry trends, he aims to guide readers in making informed tech decisions.