These days, it's impossible to be too careful with your car's security. For one thing, you need to be alert for insurance fraudsters. A dishonest driver will swoop out in front of you, cause an accident, and then blame you. Worse, they have an accomplice who poses as a witness. With your word against two other people, you can end up being responsible for the bills. And that's before the other driver starts experiencing "back pain" a week later.
But modern dash cameras can protect you against more than just insurance swindlers. For one thing, they can protect you about everyday smash-and-grab car thefts. They're not foolproof, but they serve as some kind of deterrent. They can, however, provide valuable evidence for the police. In addition, a good dash camera can serve as a parking camera. If someone backs into you in the parking lot, you can capture their license plate. In many cases, this can save you money, as well as a potential increase in your insurance rates.
Note: At no extra cost to you, we may earn a commission for purchases using our links. Learn more.
Today, we're going to review the FineVu GX30 Dash Cam. This is a durable, front and rear dash camera that's designed to provide full coverage all around your vehicle. As such, it's suitable for driving, parking, and anything else you'd want to use a dash cam for. But there's a lot more to a good dash camera than simply providing wide coverage. You also want a bright, clear image, both at day and night. And if at all possible, you want a painless installation process. So, does the GX30 deliver? To find out, we'll need to take a look at its benefits, drawbacks, and extra features. Once we have a complete picture, we'll render our final verdict. Let's dig in, and see what we uncover!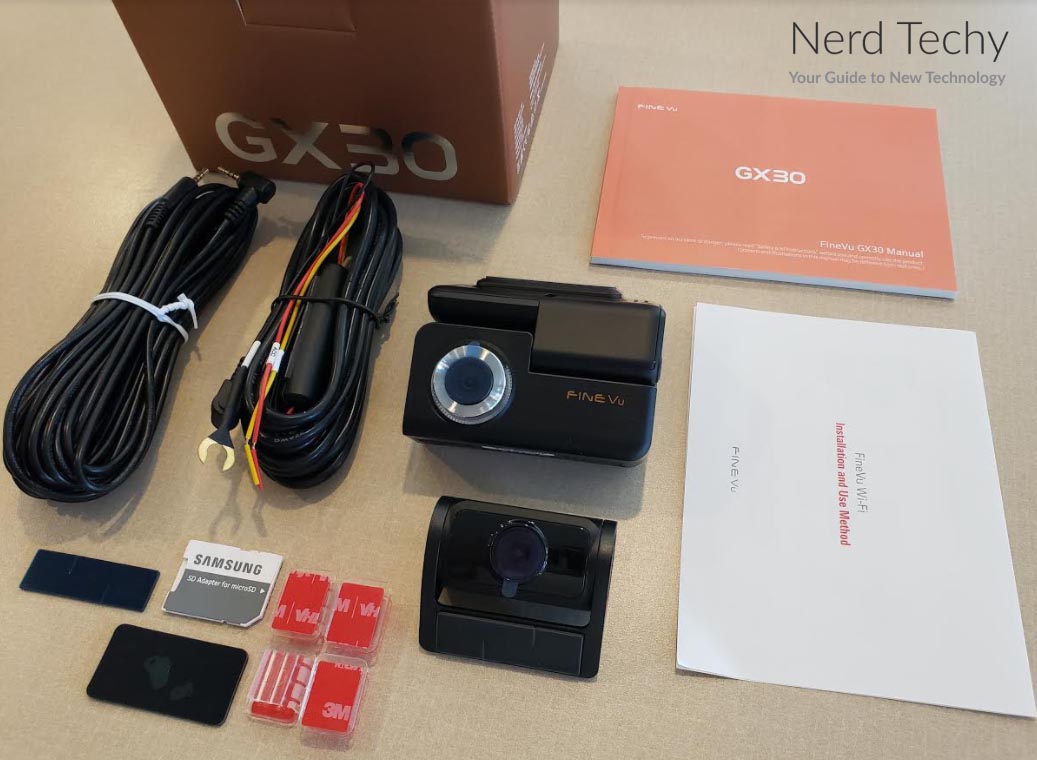 Overall Design
The FineVu GX30 Dash Cam is a two-part unit, which consists of both a front and a rear dash cam. The front camera is rectangular in profile, and mounts up near the top of your windshield. Ideally, you'd position it directly behind your rear view mirror. It's small enough that it will be just about invisible in that location. That said, with its flexible bracket, it can be mounted just about anywhere around the windshield. The housing itself is made of black ABS plastic, with the camera nearly as small as the mounting bracket. The only splash of color, if you want to call it that, is the attractive silver housing around the lens.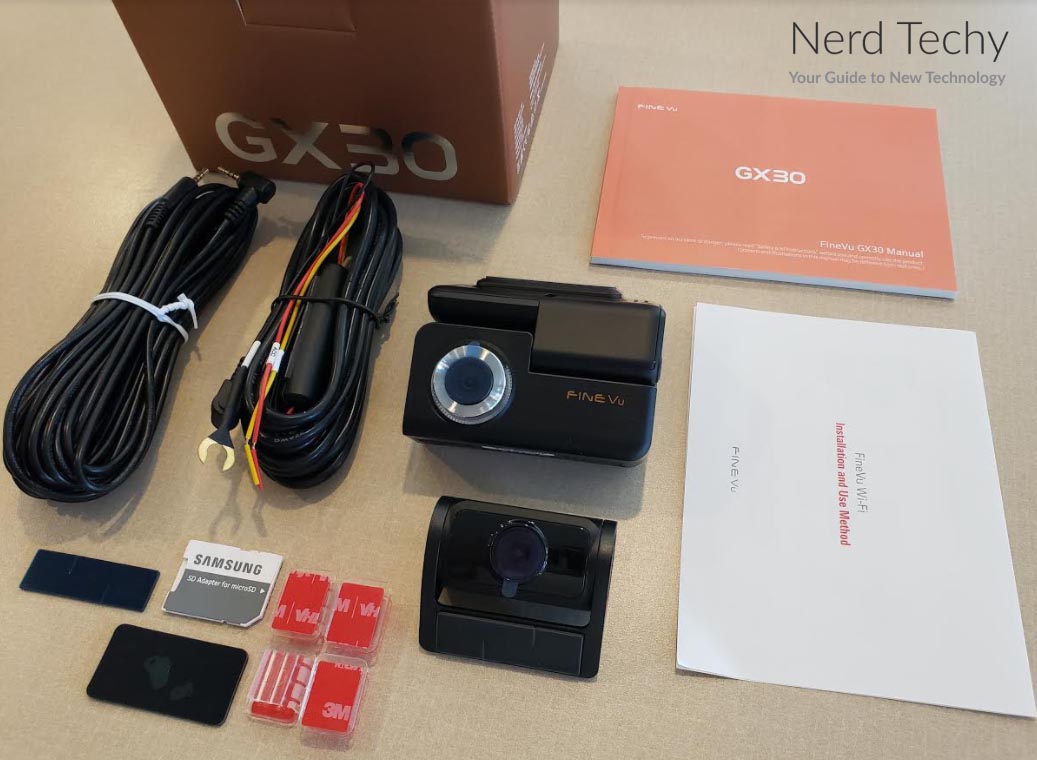 You'll also notice that there's no screen. To review your videos, you'll need to use the smartphone app. For some people, this might be a disappointment. On the other hand, the FineVu GX30 isn't designed to be used as a backup camera. It's designed to record while you're driving, or to act as a security camera. For either of these purposes, a screen simply isn't needed. Besides which, the absence of a display is what allows FineVu to make the GX30 camera so compact.
The rear camera has a similar color and appearance to the front camera. It's also designed to mount with an adhesive. That said, the profile is cylindrical instead of rectangular. This makes it even smaller, and even easier to rotate. It can be angled up or down as needed, which makes it easy to orient. The cameras come with a hardwiring harness, which is required for installation. We'll talk about that more in a second.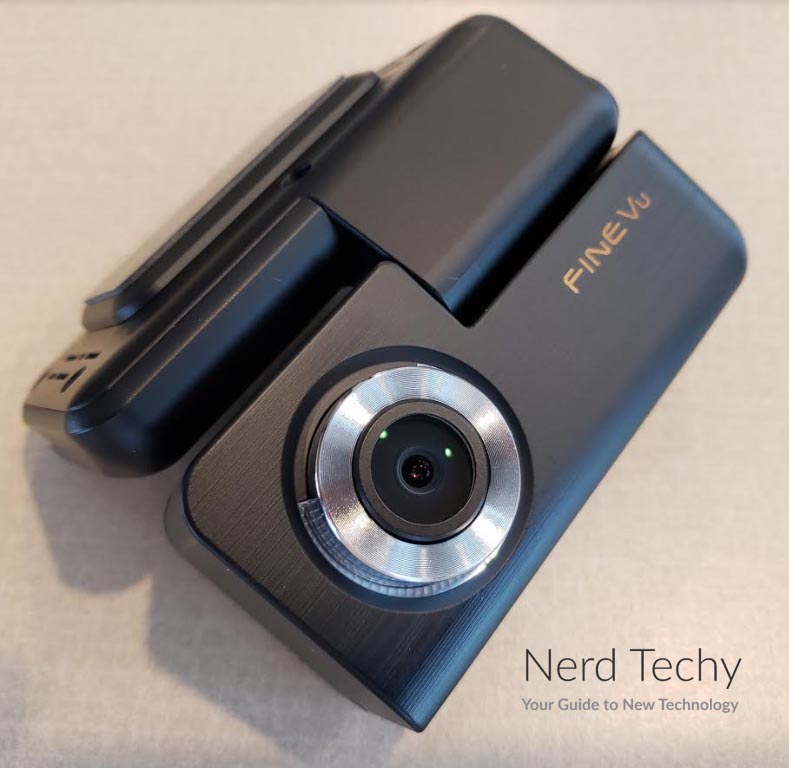 The GX30 isn't just a dumb camera. It incorporates a handful of smart features that make driving safer. To begin with, there's a lane departure warning. This will sound an alert if your car starts to drift out of its lane. To go along with this, there's also a drowsy driving warning. This will go off every two hours, to remind you to take a break.
Other features are designed not so much for safety, but for convenience. There's a warning system for radar and red light cameras. It's not a truly comprehensive radar detection system, but it's something. There's also an alert system for heavy traffic. When the car in front of you pulls forward, the camera will beep to let you know it's time to pull forward.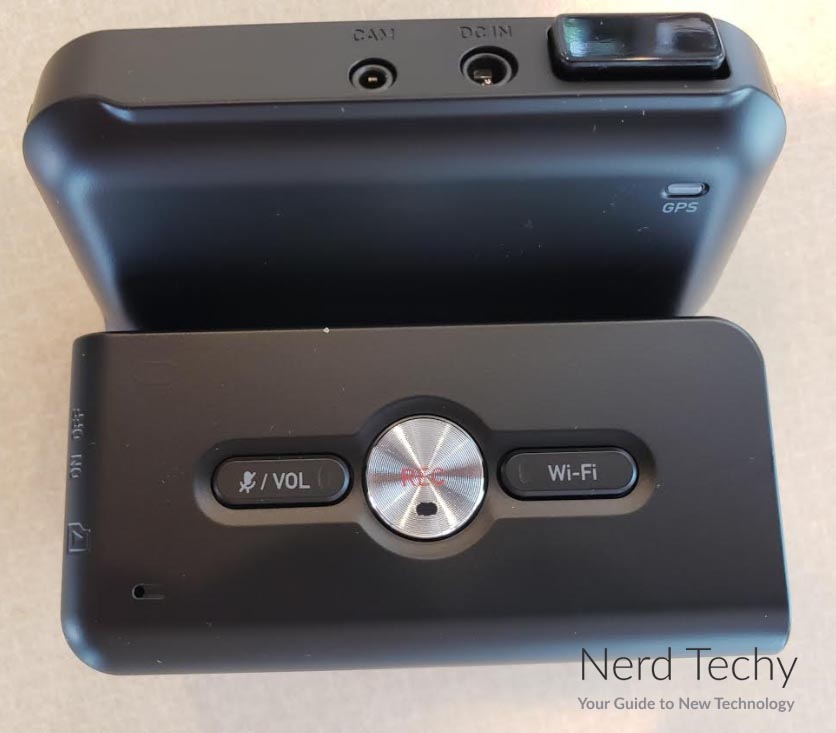 Installation and Setup
Installing the GX30 cameras themselves is relatively easy. You use the adhesive pads, and you follow the instructions. It only takes a few minutes to have the cameras in position. However, plugging everything in is a bit more complicated. You see, these cameras need to be hardwired to your car. Their features simply won't work if they're plugged into a cigarette lighter outlet. So put on your electrician's hat, and bust out your electrical diagram, because it's time to dig in.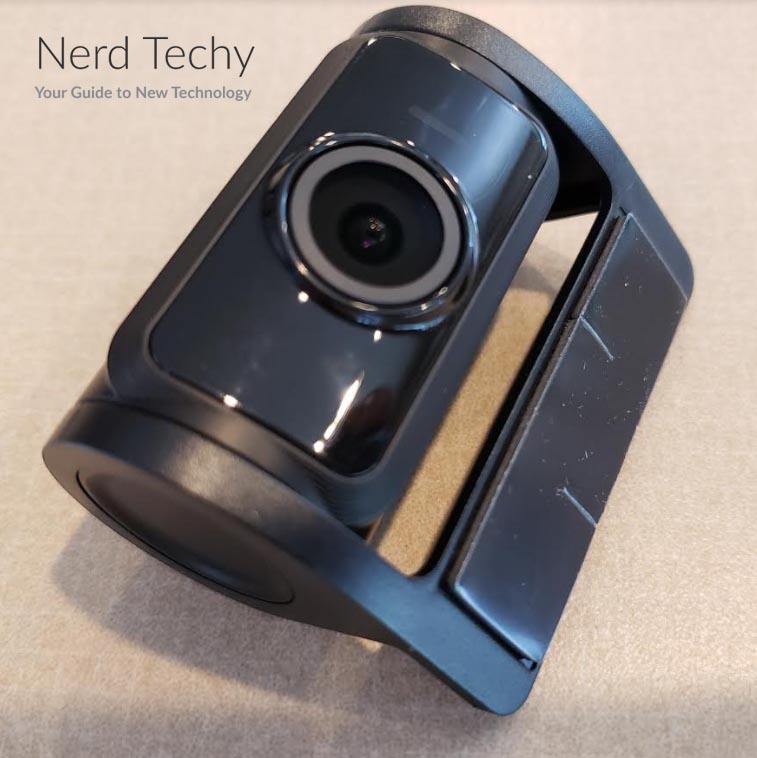 First, the good news. Because the rear camera doesn't act as a backup camera, it doesn't have to be plugged into your reverse light. To wire the rear camera, you only have to run a camera around the interior trim to the front camera. If your rear camera is up front to record the inside of the vehicle, you won't even have to do that. Your biggest worry will be where to stow the excess cable.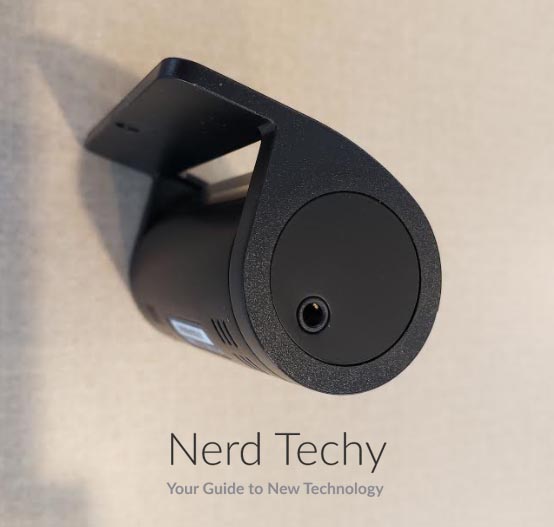 The troublesome part is running the power cord from the front camera to your fuse box. You'll need to plug it into a fuse that's hot in start, with constant, not switched power. This will keep the power going even when your ignition is turned off. If you're not sure which fuse to use, there should be information in your owner's manual. That said, once the camera has been plugged in, you won't have to mess with it again. There's no need to plug and unplug the camera every time. In fact, it would defeat the purpose if you did.
If hardwiring a dash camera sounds intimidating, the Aukey DRS1 might be a better choice for you. It's an easy-to-install front camera without a ton of bells and whistles. It does, however, record in 4K, so you get exceptionally crisp detail.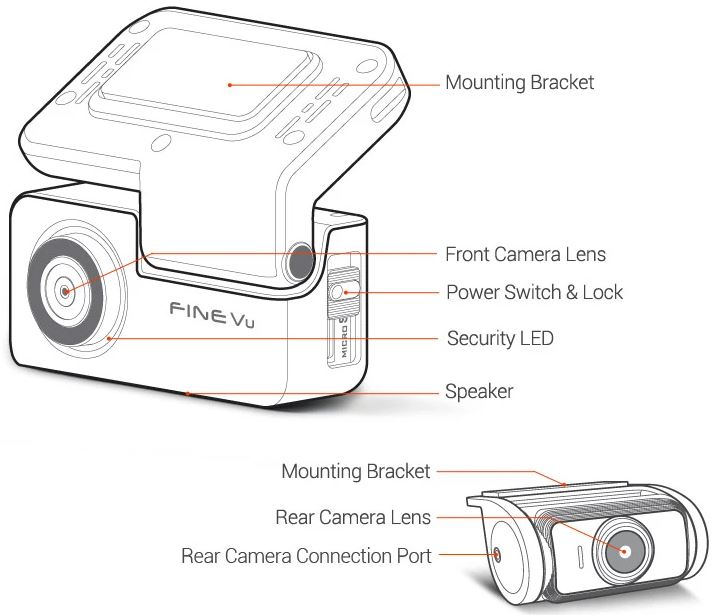 Once the GX30 has been wired, the next step is to connect it to your smartphone. To do that, you'll first need to install the FineVu app on your smartphone. The app is free, and can be found both on Google Play and in the Apple Store. Once it's installed, turn on the WiFi setting on the camera, and open your phone's WiFi menu. From there, you'll be able to connect to the GX30 as if it were a mobile hotspot.
At that point, you'll be able to make full use of the FineVu app. You can monitor your camera live, view previously recorded footage, or share footage online. This is the easiest way to access previously recorded video for later review. Just make sure to shut off the camera's WiFi setting when you're done. You'll save power.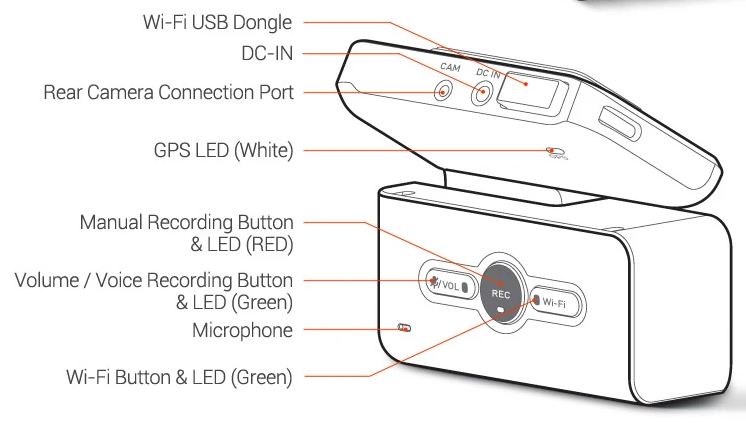 In addition to working as a camera, the GX30 also has a built-in GPS antenna. Unlike most other dash cams, this does not come as a separate attachment or require further installation. It works automatically, and tags your videos with location and speed data. You can turn off geotagging if you want, but it's a useful feature to have for your records.
Image Quality and Storage
The FineVU GX30 records in full 1080p both in the front and in the rear. This isn't quite as sharp as 4K, and you won't be able to read license plates at a distance. But unless you're showing off your driving on YouTube, the difference between 1080p and 4K is marginal. The point is that you're not getting low-quality, grainy footage. You're getting crisp, clean video that looks good even when you're driving at highway speeds. Moreover, you're getting plenty of visibility to the sides. A 145-degree field of view lets you see three lanes, without being so wide as to distort the vision.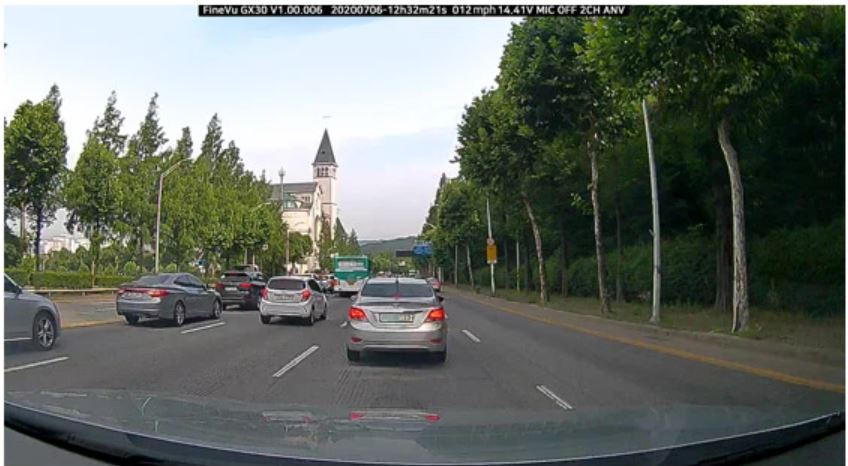 The night vision function also looks stunning. The GX30 has a Sony Starvis night vision system, which provides attractive, full color video even on a dark night. This is a far cry from old fashioned grainy, green night vision video. You'll notice the difference particularly when you use the camera in parking mode, in a dimly-lit parking lot.
If you do require 4K video, consider the Jomise K7. It provides stunning Ultra HD footage, and installs easily by plugging into your 12V DC outlet. That said, it doesn't have the GX30's suite of bonus features.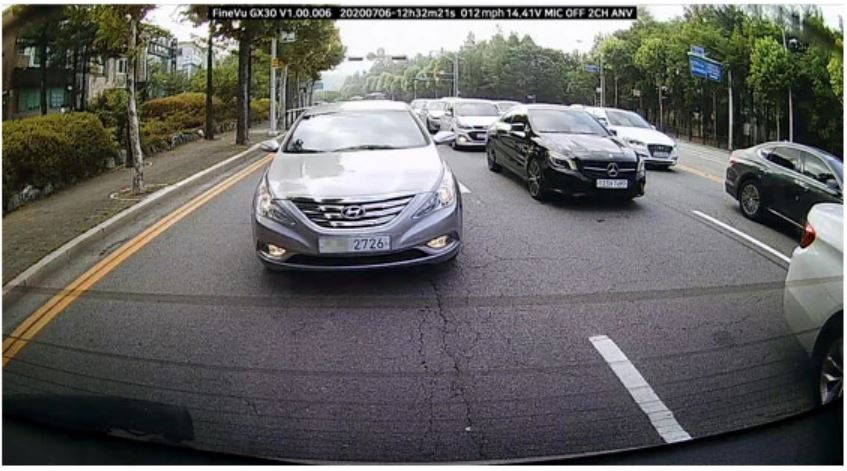 Captured video is stored on a 32GB SD card, which is included in the package. All you have to do is insert it in the camera, and video will start recording. When the card gets full the oldest video is overwritten first, in a process called loop recording. This ensures that video remains stored on the SD card for as long as possible. To further improve the card's performance, the GX30 will automatically reduce the framerate when there's nothing going on. This creates a time lapse effect, extending your storage capacity considerably. In the event of a collision, video will automatically be locked, so it won't be overwritten. Locked video can only be deleted manually.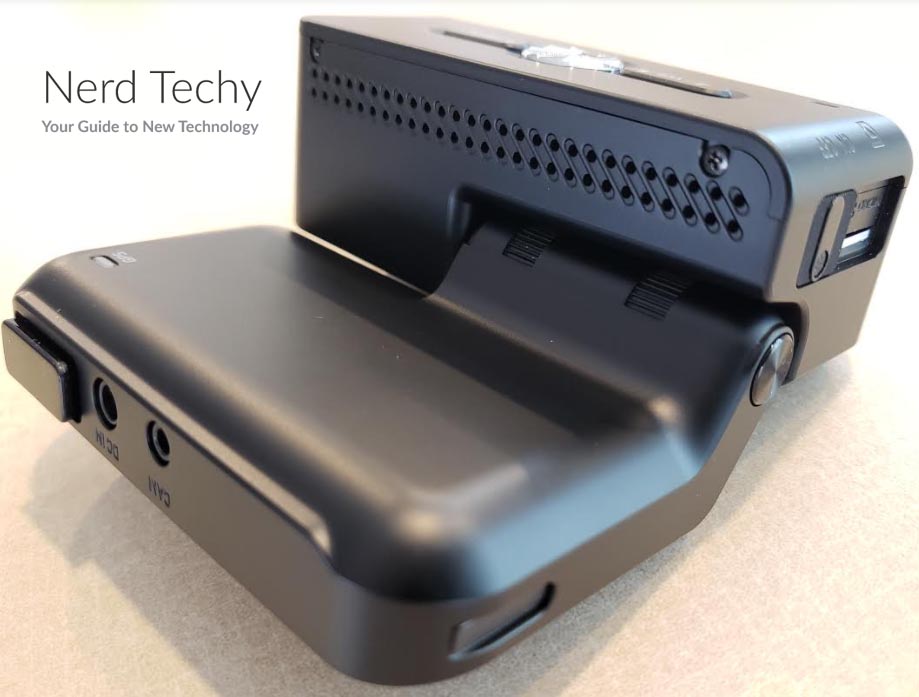 If all of that isn't enough, you can upgrade to a larger SD card, up to 128GB. The nice thing about this is that the GX30 doesn't require special formatting. Unlike most dash cams, new SD cards are plug and play. This makes it relatively simple to expand your storage if and when you need to.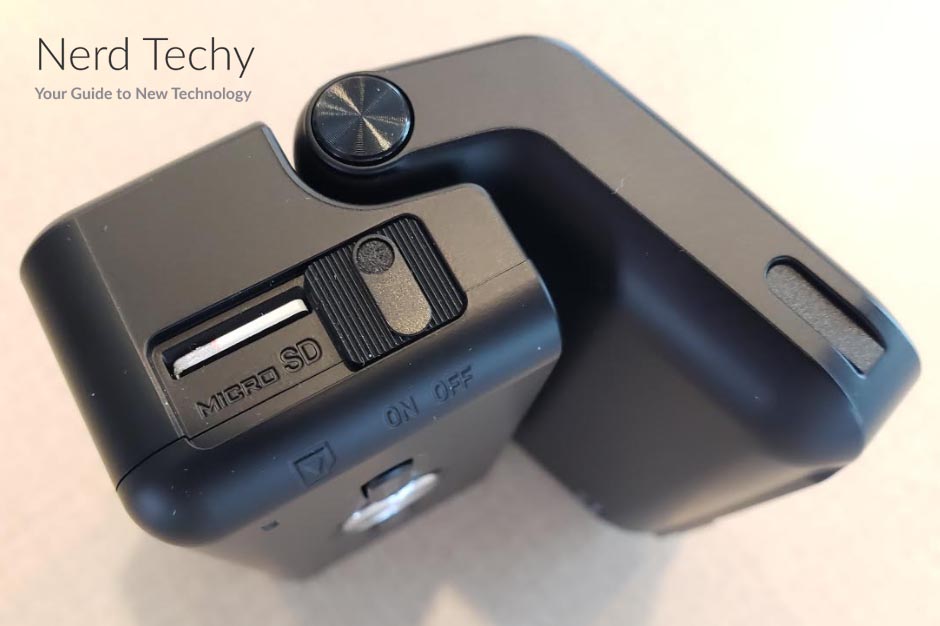 Final Verdict
As you can see, the FineVu GX30 Dash Cam has more features than just about any dash camera on the market. From everyday recording to parking mode to lane assistance, this camera does it all. It's not cheap, and installation isn't for the faint of heart. But if you want a versatile dual dash cam that offers good video quality and complete coverage, it's a solid choice. The plug and play SD card slot is just icing on the cake.
Please consider sharing:
Note: At no extra cost to you, we may earn a commission for purchases using our links. Learn more.