Not too long ago, dash cams were only ever used by super nerds and racing enthusiasts. But nowadays, owning a dash cam can help lower your insurance premium. Not only that, but it can reduce the risk of getting into any he said/she said situations. And if you drive for a ride sharing service like Uber or Lyft, a dash cam can save you a small fortune in the event that one of your customers refuses to pay for damages.
Today, we're going to be looking at the VIOFO A129 Pro Duo. This is a true 4K dash cam that records in gorgeous high detail, so you'll be able to read license plates even from a fair distance away. But it does far more than that. It's an improved model over the previously released A129 Duo, with a higher quality lens for higher resolution captures.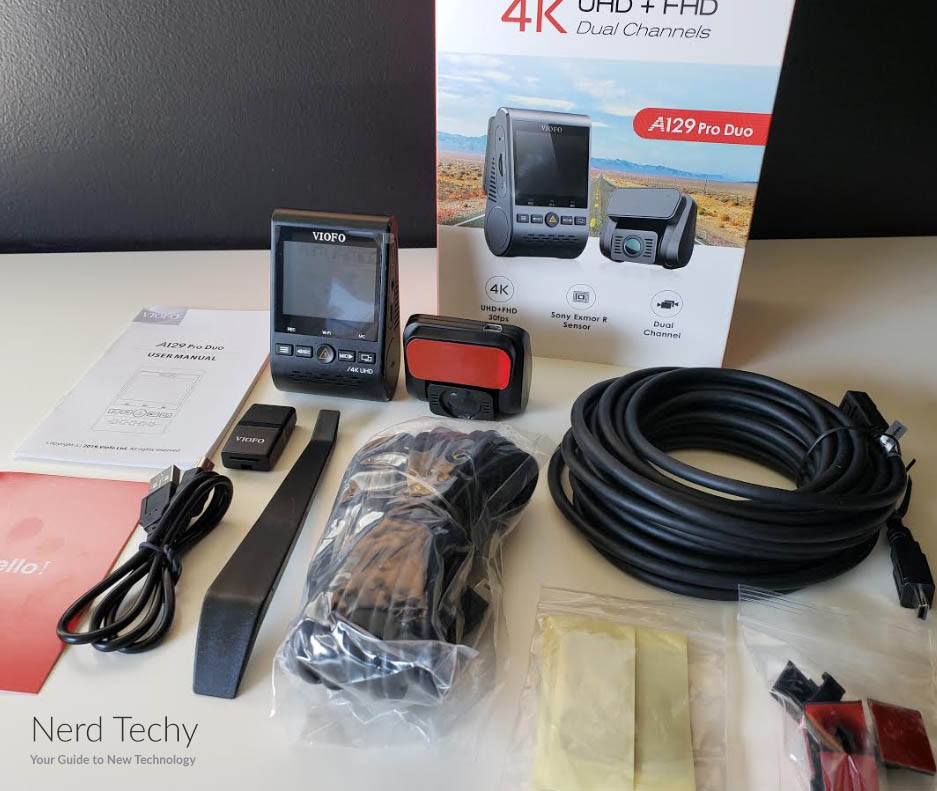 What's in the Box?
Besides the primary camera, the A129 Pro has a lot to offer. So, what else is in the box? Here's a quick overview of what you're getting.
4K front camera
1080p rear camera
12-volt car charger
Rear camera connection cable
Mini USB data transfer cable
Front and rear camera mounts
Wire clips
3M stickers for front and rear cameras
Trim removal tool
Card reader adapter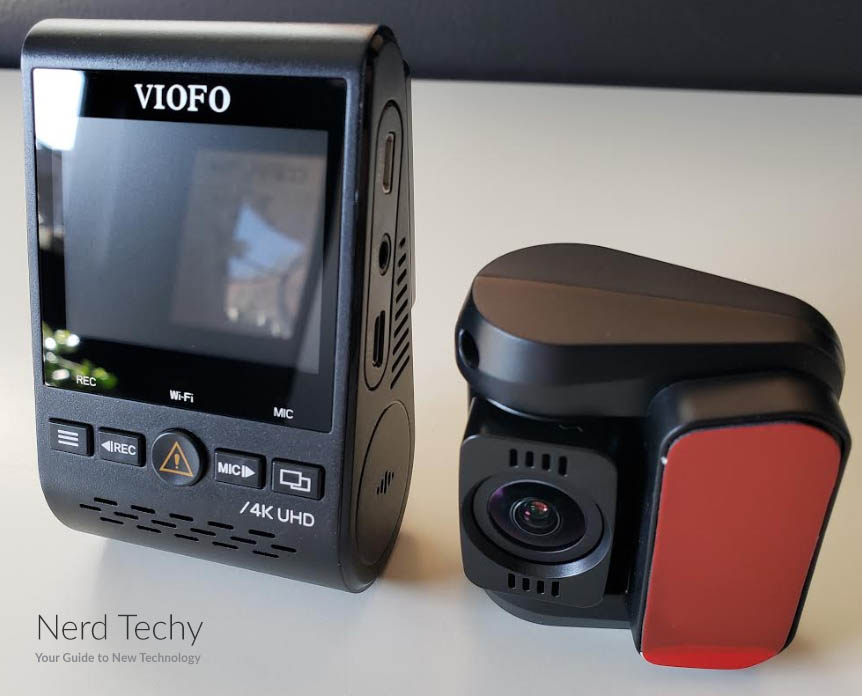 Build & Engineering
Before you've even hooked the A129 Pro up, you'll notice that it's very well engineered. The frame is molded from ABS plastic, which has a smooth, clean finish with no unnecessary protrusions. The internal aluminum frame adds a level of support that's far more than required for a dash cam, while still remaining lightweight enough to mount on your windshield. The main camera measures 4 inches long, 3 ½ inches wide, and 2 inches thick, while the rear camera is about half the size. Both cameras are easy to pivot, with the front camera mounted in a rotating cylinder in the bottom of the case. The rear camera just pivots inside its own frame, with no added complications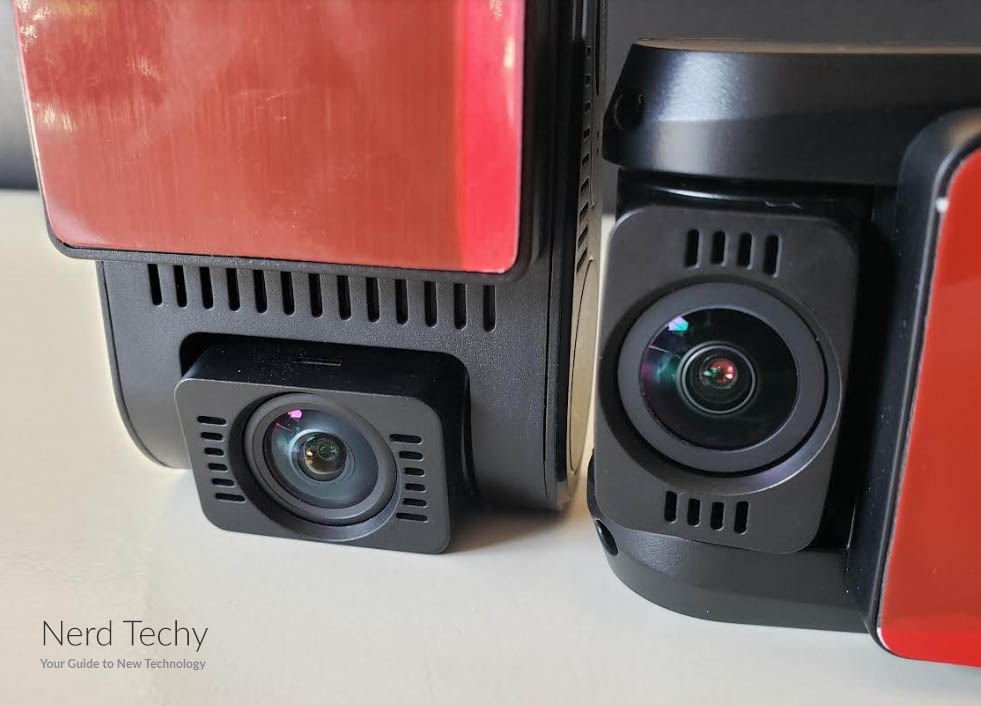 The back side of the main camera, the side that faces you while you're driving, features a bright, 2-inch LCD screen. Obviously, at this size, it's not a 4K display, but even at 720p it looks gorgeous for the size. Beneath the screen, there's a row of buttons, which can be used to operate the camera. They include a record button, a button to turn the microphone on and off, and a button for switching between the front and rear cameras. There's also an additional menu button, which can be used for adjusting the resolution, frames per second, and other options.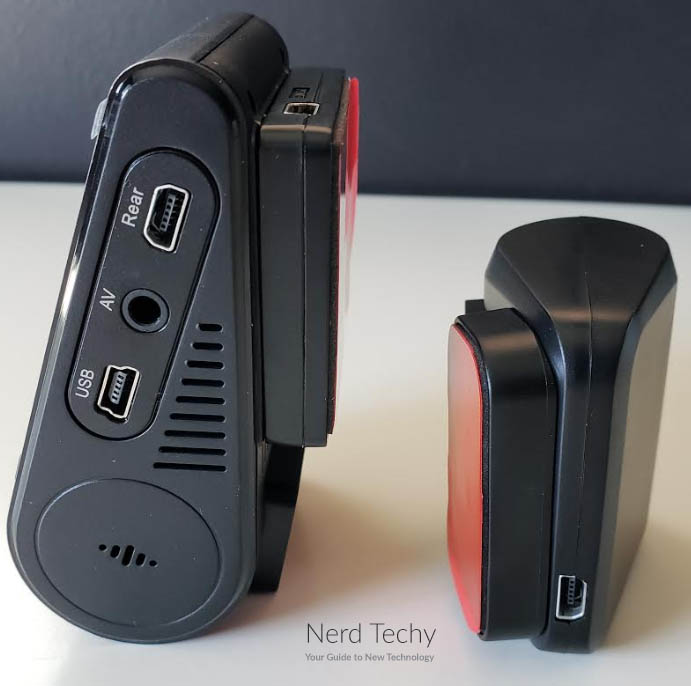 Ease of Installation
Installing the A219 is easy. It comes with everything you need to complete the installation, so you shouldn't need any extra tools. That said, it's designed to plug into a 12-volt automobile outlet, which means you'll either need to have more than one outlet available, forfeit other 12-volt automotive devices, or purchase an aftermarket hardwiring kit.
That said, installing the cameras themselves is remarkably easy. Both camera brackets come with a 3M adhesive pad that's easy to attach to your front and rear windows. The linking cable that runs from the back camera to the front measures 15 feet in length, so it should be long enough even for a full-sized SUV. VIOFO has included a trim tool with the kit, so you can pry the trim away and install the small cable clips without damaging your vehicle's trim. Take your time while running the wire. It's easy to end up with too much – or too little – slack, which can cause you trouble later on down the line. Leave the cord tight enough to stay in place, but loose enough that it's not actually tugging on the cable clips, and you'll do just fine.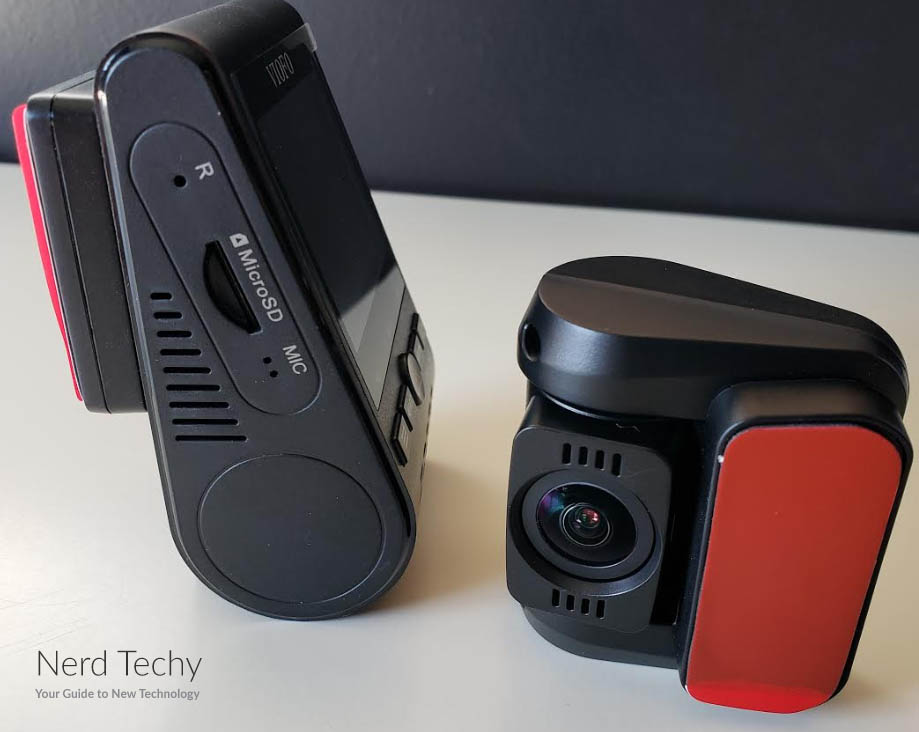 The 12-volt cable for the power adapter is similarly easy to install. There's also a separate GPS logger, which can be plugged into the main camera with the included USB cord. This is purely optional, but it does add an extra layer of functionality to your dash cam, since it will annotate your videos with location and speed information.
Video Quality
To begin with, the video quality on the front camera is absolutely stunning. The image sensor in the camera is an 8.29 MP Sony Exmor R Starvis, which is one of the most vibrant image sensors on the market. It delivers crystal clear 4K images, even at a full 30 frames per second. This is much improved when compared to many popular dash cams, which are oftentimes limited to 1080p for full speed video. The camera software includes Wide Dynamic Range, which allows the camera to accurately sense colors in very bright or very dark conditions. It also utilizes Super Night Vision, an upgraded night vision technology that displays more color than a traditional green or grayscale night vision camera.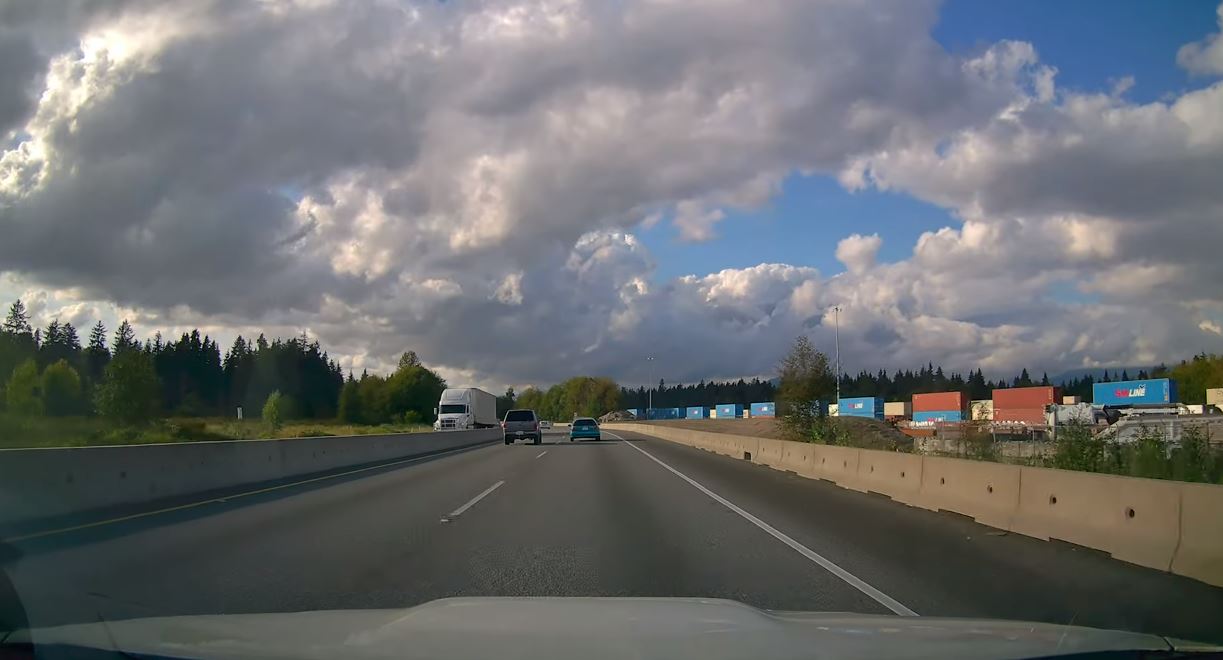 The field of view on the A129 Pro is 130 degrees. This is slightly narrower than most dash cams, which tend to be in the 140 to 160-degree range. That said, 130 degrees offers more than enough field of view to see the road in front of you, and the upgrade from standard HD to 4K is well worth the narrower field of view. If you want to upgrade to a faster, 60 FPS recording, you can, but the resolution will be limited to 2K. There's even an additional option to record in 1080p at 120 FPS, which is a great option if you're planning on using the A129 Pro as an actual racing camera. This is all assuming that you're using the front camera by itself. With the rear camera plugged in, your framerate will be limited to 30 FPS at any resolution.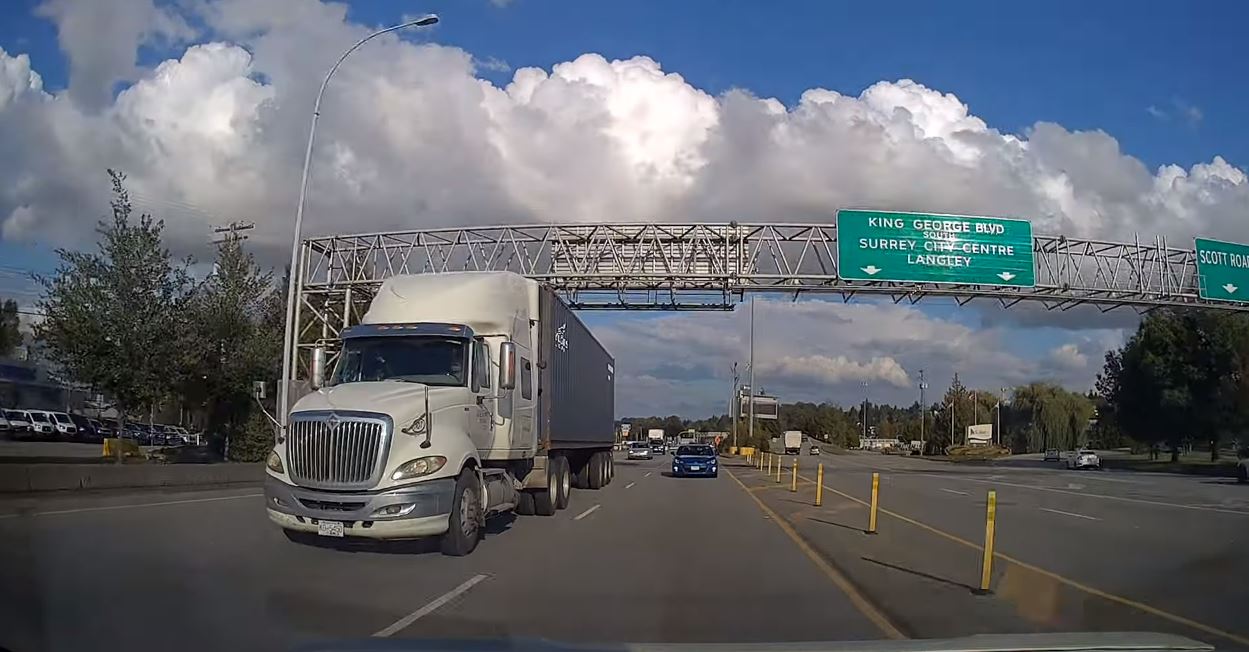 The rear camera isn't quite as high quality as the front camera, although that's normal on most dash cams. It utilizes a 2.13 MP Sony Exmor R Starvis, a smaller, lower resolution version of the same vibrant image sensor that's used on the front camera. This camera records in 1080p at 30 FPS. However, the rear camera does not utilize any active infrared features. It's fine for city driving, but don't expect to use it as a backup camera in a poorly lighted area.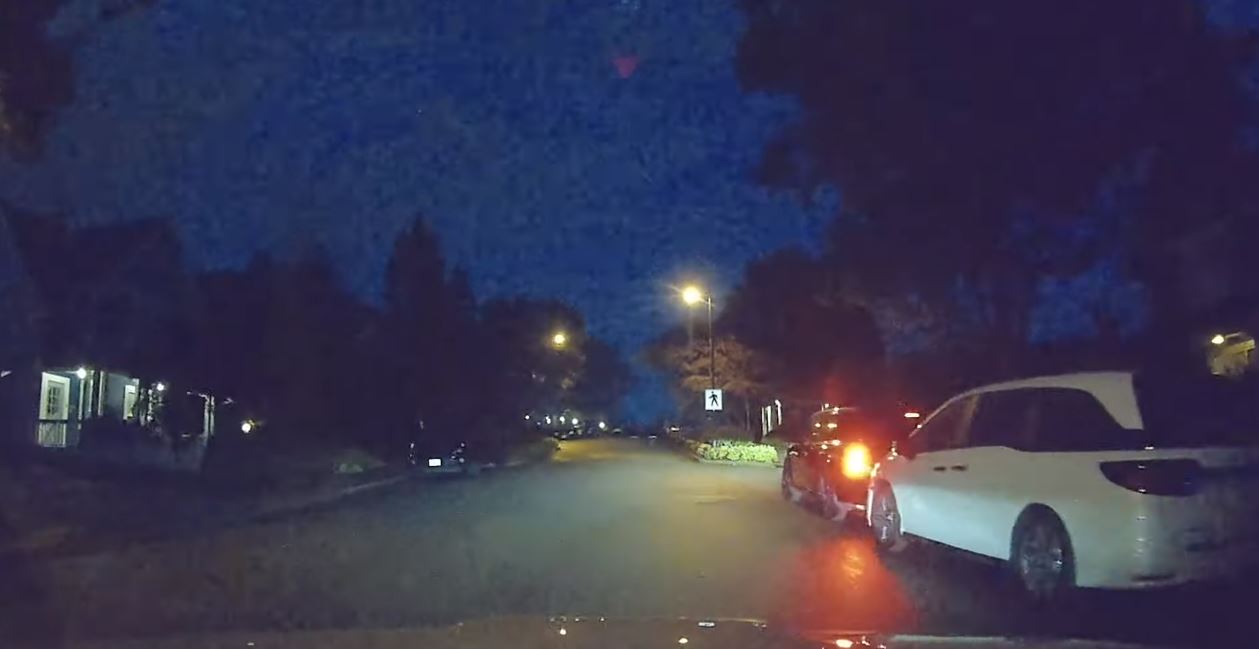 One final consideration when it comes to video is the compression rate. Assuming 4K video on the front camera and 1080p on the rear camera, there are four different bitrate modes: low, medium, high, and maximum. Low bitrate compresses to 15.3 Mb/s, and a 1-minute video will take up 109 MB. Medium compresses to 30.3 Mb/s, and a 1-minute video will take up 216 MB. High compresses to 42.4 Mb/s, and a 1-minute video will take up 303 MB. Finally, maximum bitrate is an uncompressed 60.3 Mb/s, and a 1-minute video takes up 431 MB. In theory, all of them should play back just as well, but in practice you're liable to see more compression artifacts the more compressed your files are.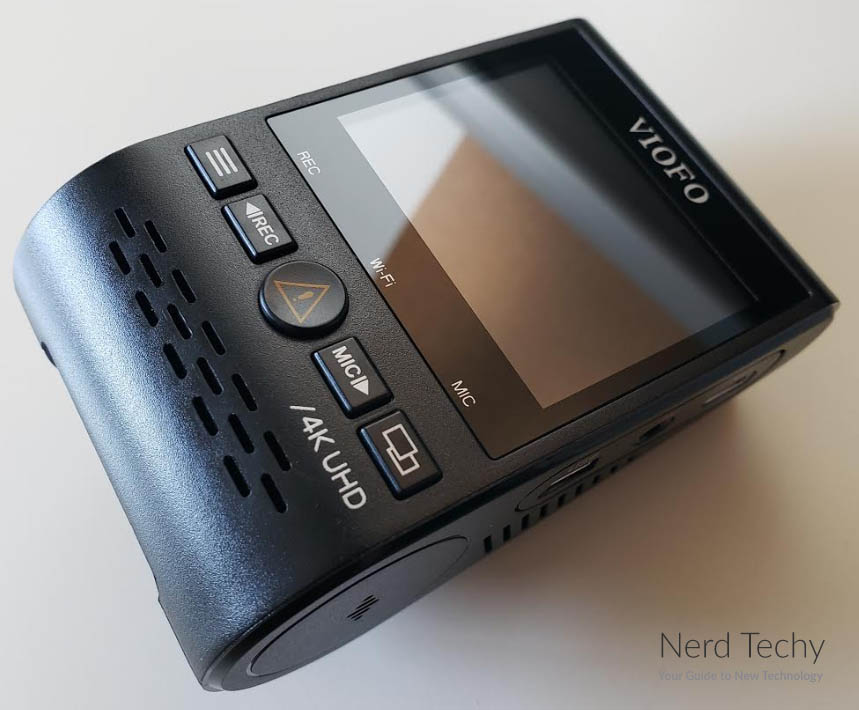 Connectivity
The A129 Pro acts as its own WiFi hotspot, and supports a dual-band 5 GHz and 2 GHz receiver. This allows you to connect with your phone in just a few seconds. Data transfer is fairly slow, at around 1-2 Mb/s, which means that a full quality 1-minute video can take up to five minutes to buffer. That said, you'll presumably only be saving the best footage, so this shouldn't pose any serious issues. Also, be aware that there's no cloud storage for the A129 Pro, so you'll need to download anything you want to save.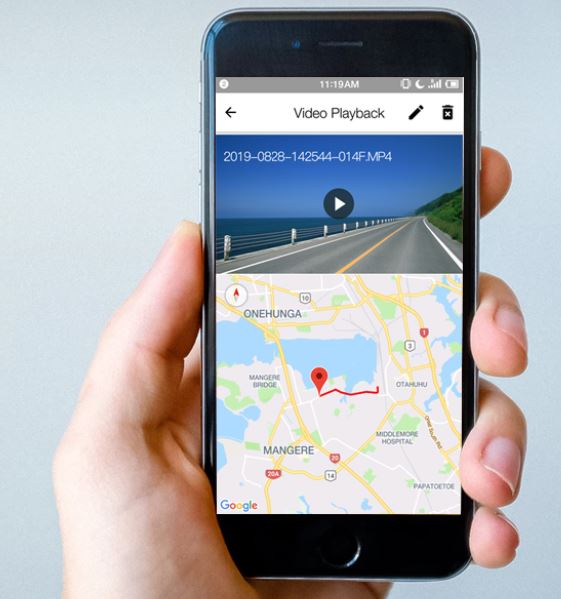 All wireless features are controlled through the VIOFO mobile app, which is available for free on the Apple Store and Google Play. The app allows you to download and save videos, so it's essential for getting the most out of your dash cam. It can also be used on a Mac or PC inside your house while your car is parked outside. If the A129 Pro is on, you should be able to pick it up from many homes, and download video from the comfort of your living room.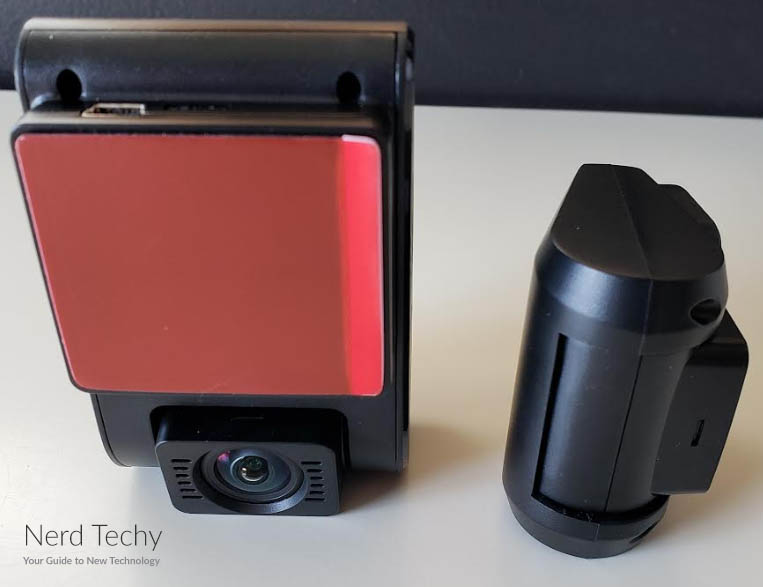 Accessories and Extra Features
As we've already mentioned, the A129 Pro 4K includes a GPS module. This module allows you to add speed and location data to your videos. In addition, if you want accurate timestamps on your videos, the GPS module will continuously keep your camera updated on the current GPS time. Even without the GPS, there are plenty of other worthwhile features. To begin with, there are three different parking modes: auto impact detection, 24/7 time lapse recording, and low bitrate recording.
Keep in mind that to use any of these modes, you'll have to hardwire the A129 Pro directly into your car's electrical system. Both the low bitrate and auto impact feature rely on buffered recording, which continuously stores the last 30 seconds of video. In this way, if something happens, you'll be able to see what was going on in the seconds leading up to the impact.
One thing that disappointed us about the A129 Pro is that it doesn't include any Micro SD card. That said, most dash cams that do include an SD card ship with a small 32 GB or 64 GB card. In reality, a 64 GB card is the smallest you could possibly use in this camera, since it would record only about 90 minutes of video. In reality, you'll be much better served with a larger 128 GB or 256 GB card.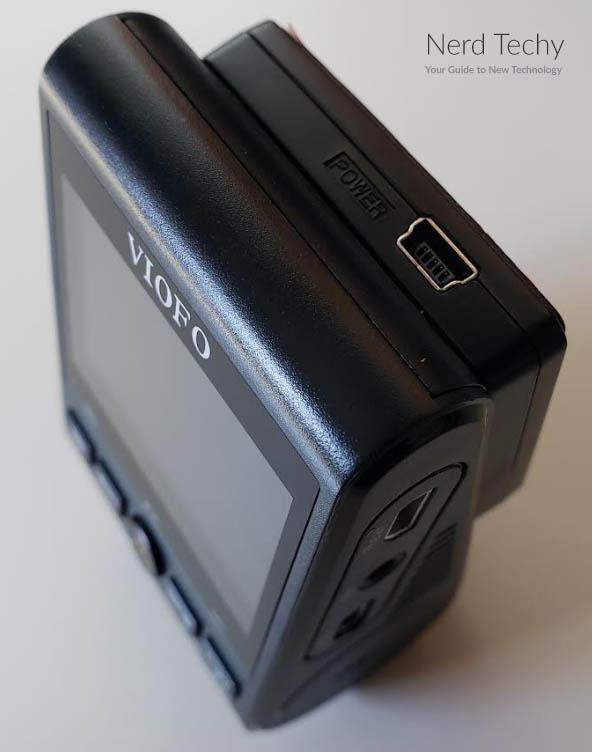 Final Verdict
The VIOFO A129 Pro Duo is a powerful, high definition dash cam with a lot to offer. With gorgeous 4K resolution, it outperforms almost every other dash cam on the market at this price-point. Additionally, the ability to capture 2K video at 60 frames per second is almost even more impressive.
We also liked that the GPS module is optional. If you're using your dash cam for insurance, or for ride share reasons, a GPS will probably help you out. But if you're using your GPS on the race course, or if you just don't like the added clutter, removing the GPS will provide you with a much lower profile. Finally, the fact that the A129 Pro works as its own WiFi hub means you won't have to worry about any connectivity issues.