Action cameras can be a great device, especially if you like to capture realistic moments on outdoor adventures. But the truth is that most outdoor or exciting action happens at a pace and bumpiness that's exclusive with good quality video footage. Most video taken as you run or ride a bike ends up looking blurry or shaky, even if you practice holding the action camera steady or are riding in a car.
Gimbal stabilizer sticks were developed precisely to counteract this issue. They're attachable devices that hold your action camera and have sensors that automatically detect changes in position or motion. They move or adjust the camera to counteract the motion and bumpiness that comes with action camera footage, resulting in a much clearer video and a better capturing experience.
Today, we'll look at the iSteady Pro 2 and see how it compares against others like it on the market. We'll examine what it brings to the table in terms of features and functions, it's general design and comfort, and how easy it is to charge in use. You'll know whether it's a good fit for your needs by the time we're done, so let's get started.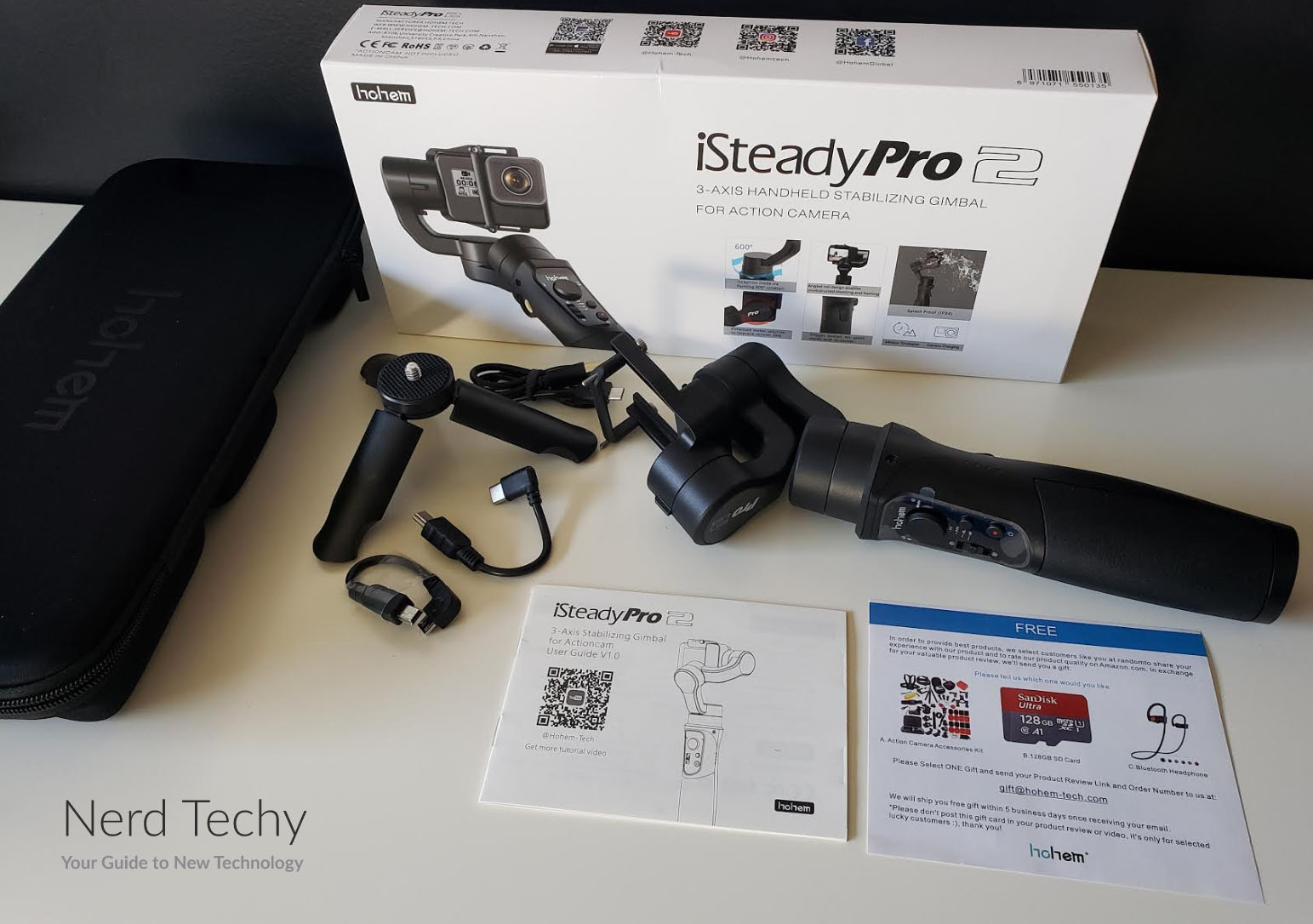 Design and Construction
The iSteady Pro 2 is capably constructed, primarily from polymer composite materials that afford good durability and an overall light weight of just 0.8 pounds. The surface is textured for a matte black finish and the handle features an ergonomic design. The handle is pretty comfortable and improved with a leather-like grip for your palm that makes it easier to hold the stick in wet or slippery conditions.
Speaking of what conditions, the iSteady Pro 2 is IPX4 rated splash-proof. While it's not completely waterproof if you were to drop it into a pool, it's perfectly fine if you want to take it to a water park or use your camera during rainy weather. The stick will continue to function perfectly regardless.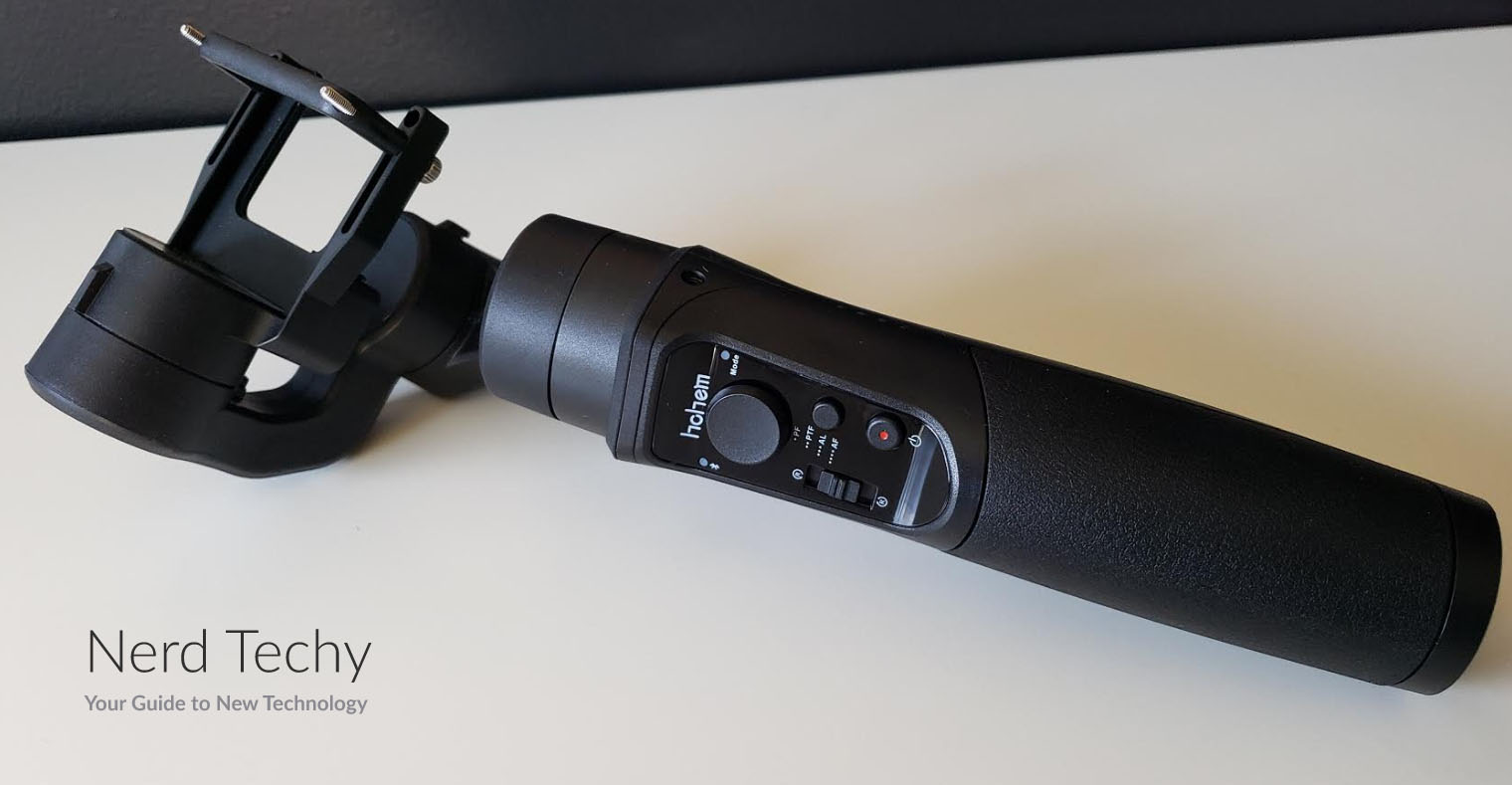 You'll be able to hold this camera stabilizer for long sections of time without getting hand cramps. The smart design is continued even further, since the controls are all located within your thumb's distance, so it's easy to operate the stick without straining.
It can hold cameras up to 150 g and any camera with a maximum width of 44.5 mm and a maximum thickness of 27 mm. You don't always need to carry this stabilizer stick by hand, either. It also comes with a detachable tripod that you can screw into the bottom if you'd like truly stable camera footage. The base only takes a second to attach or detach, allowing you to remain agile with your video capture.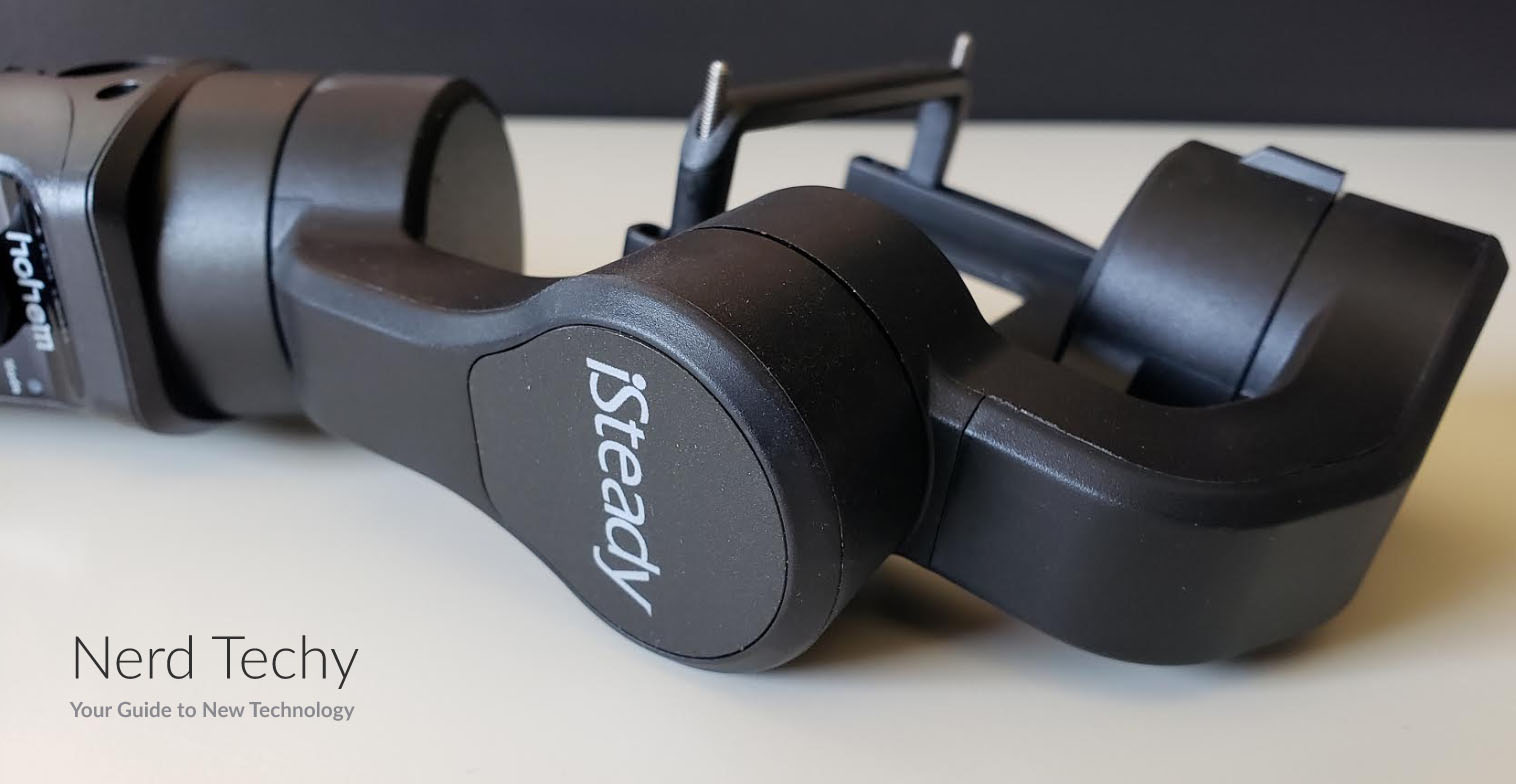 The iSteady Pro 2 is compatible with just about every popular action camera on the market, and especially most of the major GoPro models. Smaller cameras like the Canon Ivy Rec will likely work, too. Popular variants to include with this stick are:
GoPro Hero 7 Black
GoPro Hero 6,5,4, and 3
Sony RXO
SJCAM models
YI cams
Ultimately, the iSteady Pro 2 can be used for most typical action cameras and will provide great results in the way. It's not just for GoPro users but is an excellent choice for everyone.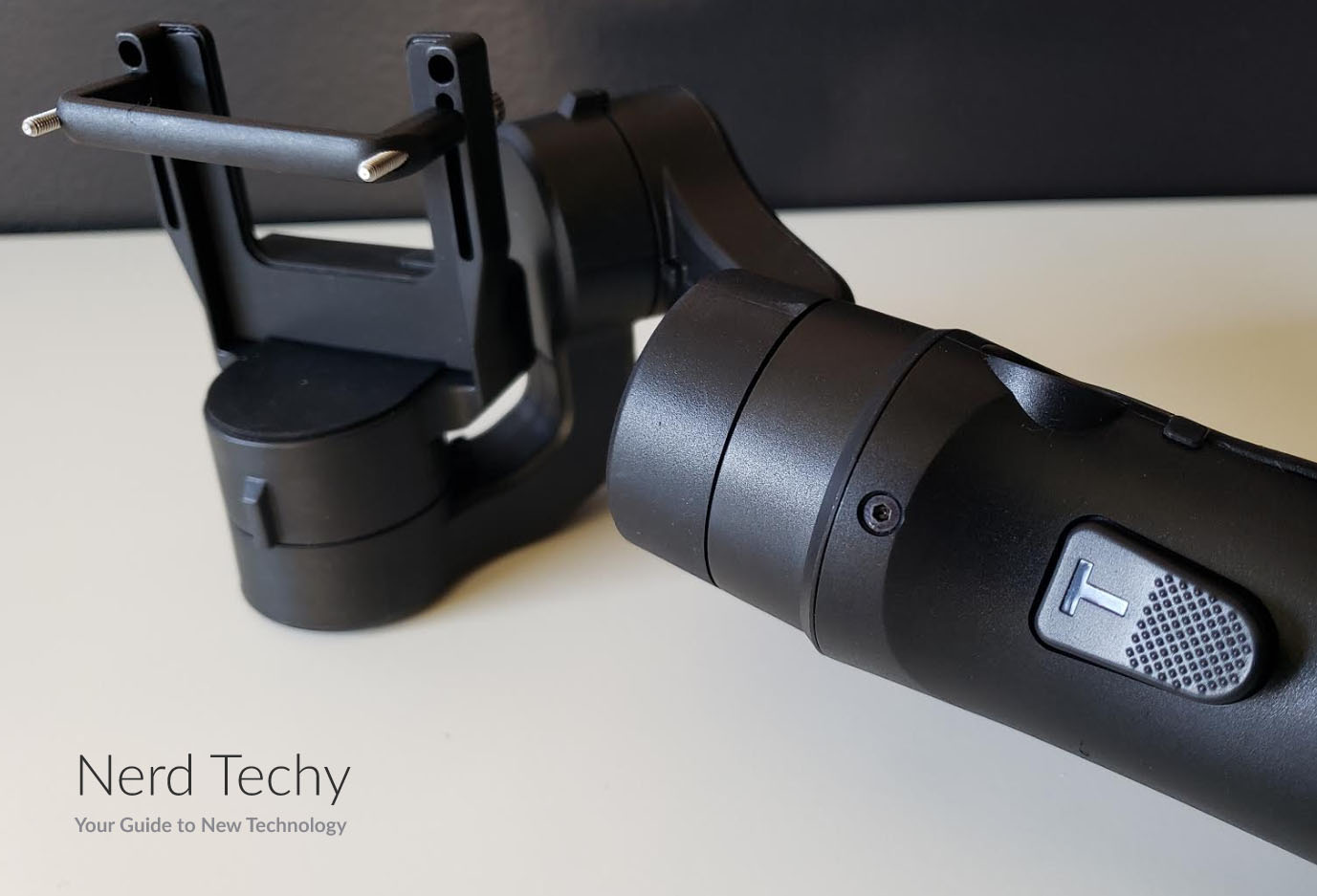 The purchase comes with a compact carrying case, which has a section for the stick, the tripod attachment, and the included charging cable. An additional phone-holder attachment is available to free up your hands even more.
Operation and Ease of Use
The iSteady Pro 2 comes with a host of features and functions that make it well worth your time. For starters, it allows you to capture smooth and stable video no matter how fast you're going or how rough the train happens to be. The automatic stabilizing mechanism at the neck of the stick operates immediately as soon as it detects a change in balance or motion.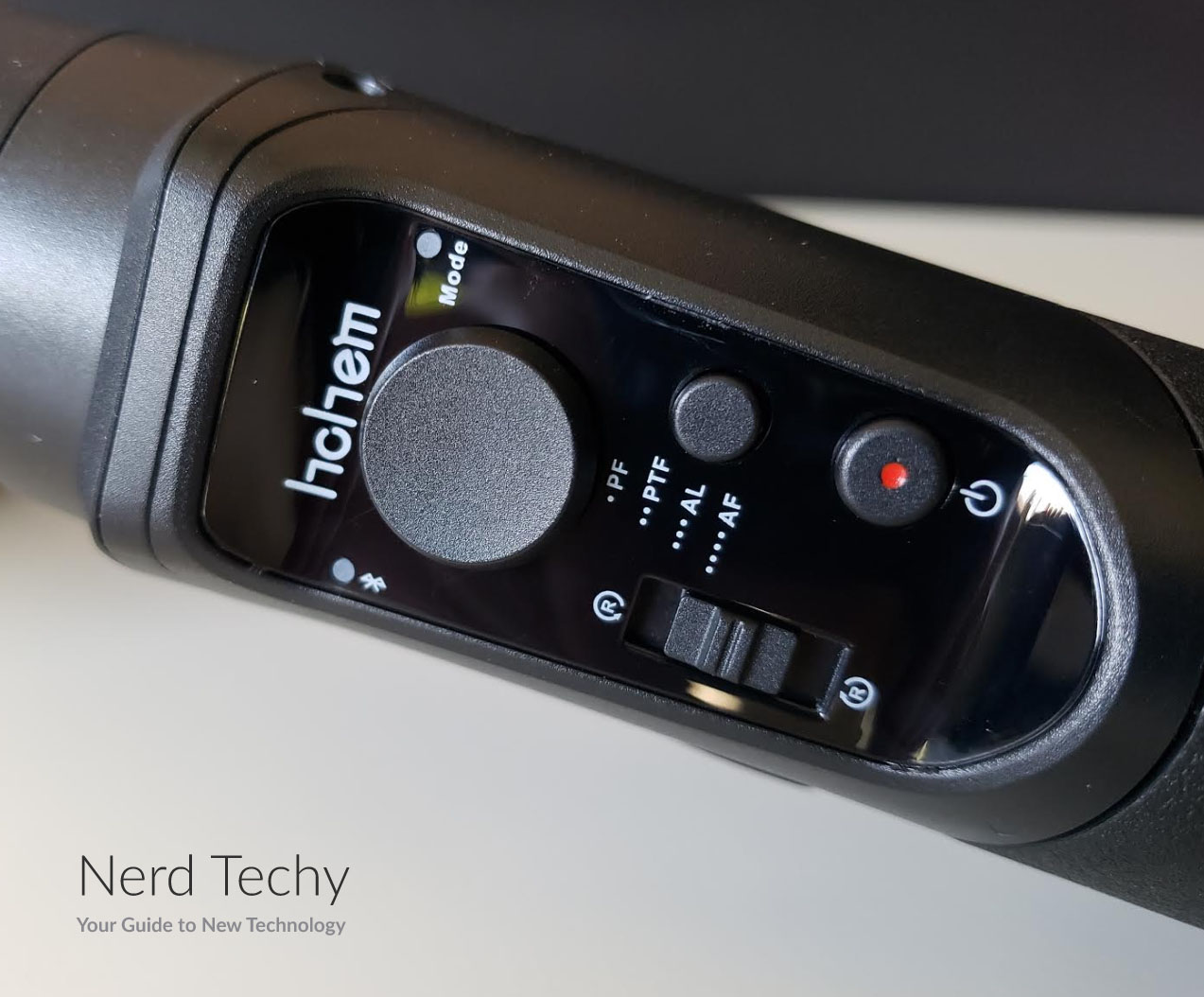 Unlike many other cameras, it doesn't have a motion delay that can compromise your smooth video footage.
In addition, the iSteady Pro 2 comes equipped with a time-lapse function. You'll be able to customize this setting according to your preferences and be able to set several positions for the trajectory. This allows your camera to capture perfect motion time-lapse videos without any blurriness or confusion.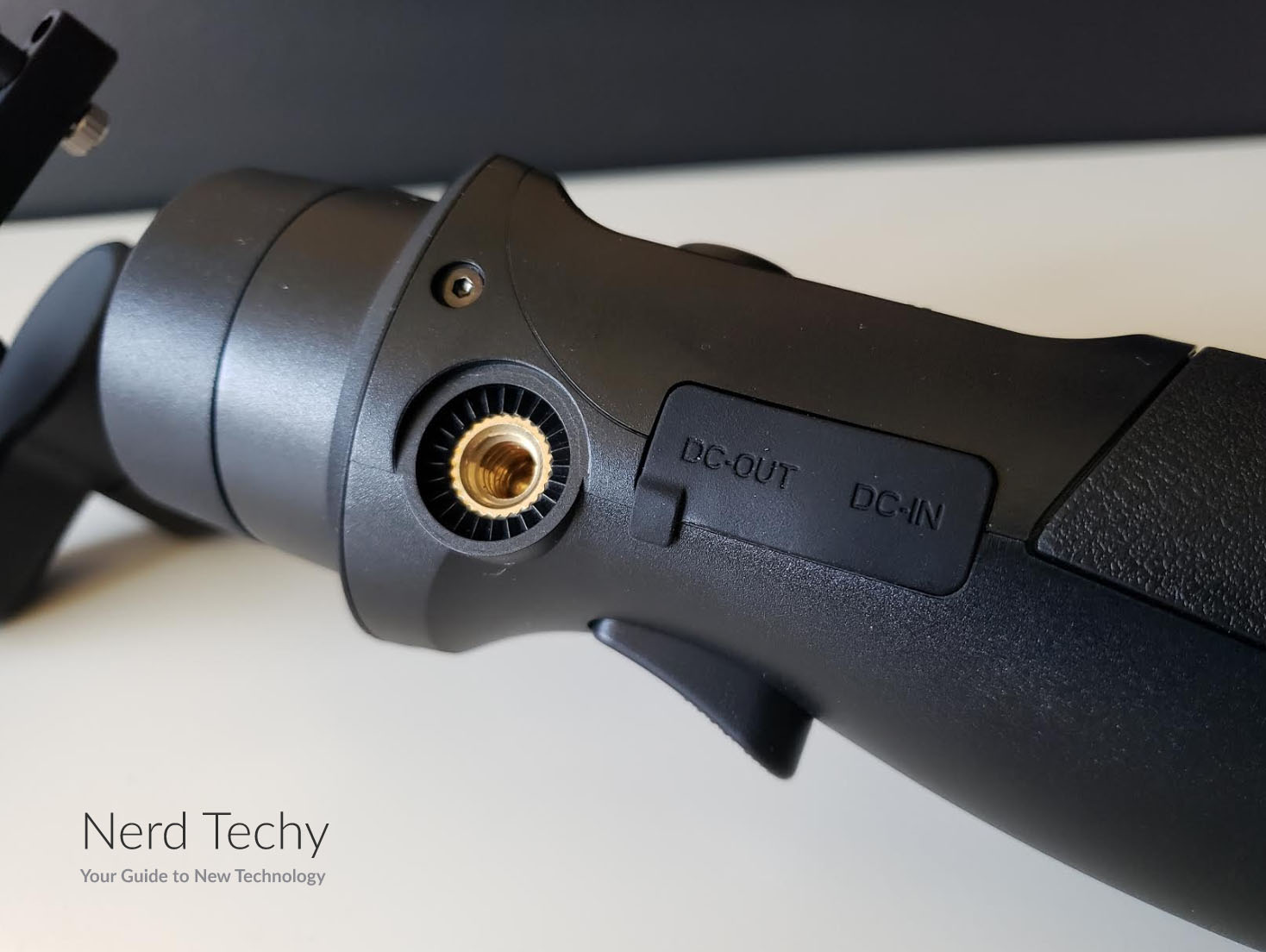 All in all, the iSteady Pro 2 comes with four different panoramic shooting modes built into its software: pan follow, pan and tilt follow, all locked and all follow. Between these settings, you should be able to achieve any recording goals you have and take crystal-clear home videos or make student films with relative ease.
It also comes with a built-in "Sport mode" which you can engage by pulling the trigger on the front of the handle. This allows you to instantly stabilize the camera if you notice a rapid event you want to capture without fiddling with advanced controls or settings. It's responsive enough to capture a runner rushing by you without warning.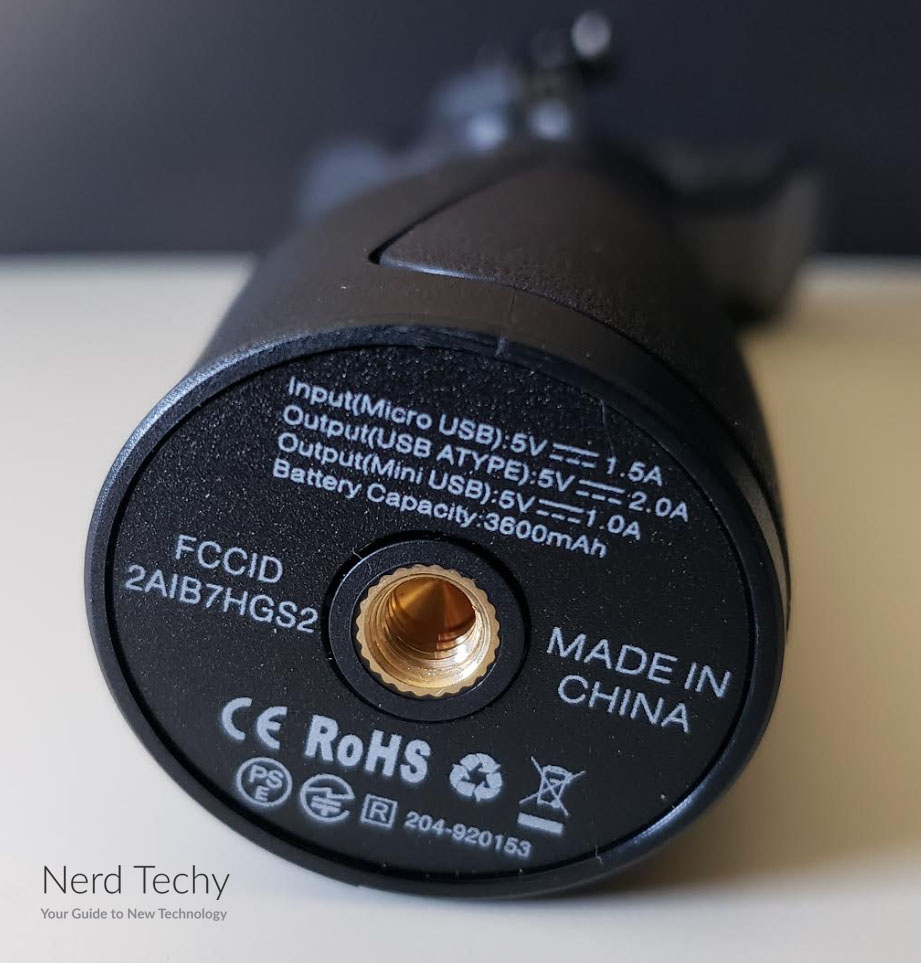 An additional 3-D fantasy "inception" mode is included. It's based on the popular film of the same name and lets you tilt your camera in creative or wacky ways. It's perfect for experimental film capture or for funny Instagram video posts.
Controlling the rest of the functions is pretty easy since most of the buttons aside from the Sport mode trigger are located by your thumb. As the gimbal moves, the buttons may shift slightly out of reach. To solve this, the iSteady Pro 2 is equipped with an automatic re-centering button that brings the controls back within reach in an instant. This happens gradually so it doesn't compromise your video capture, too.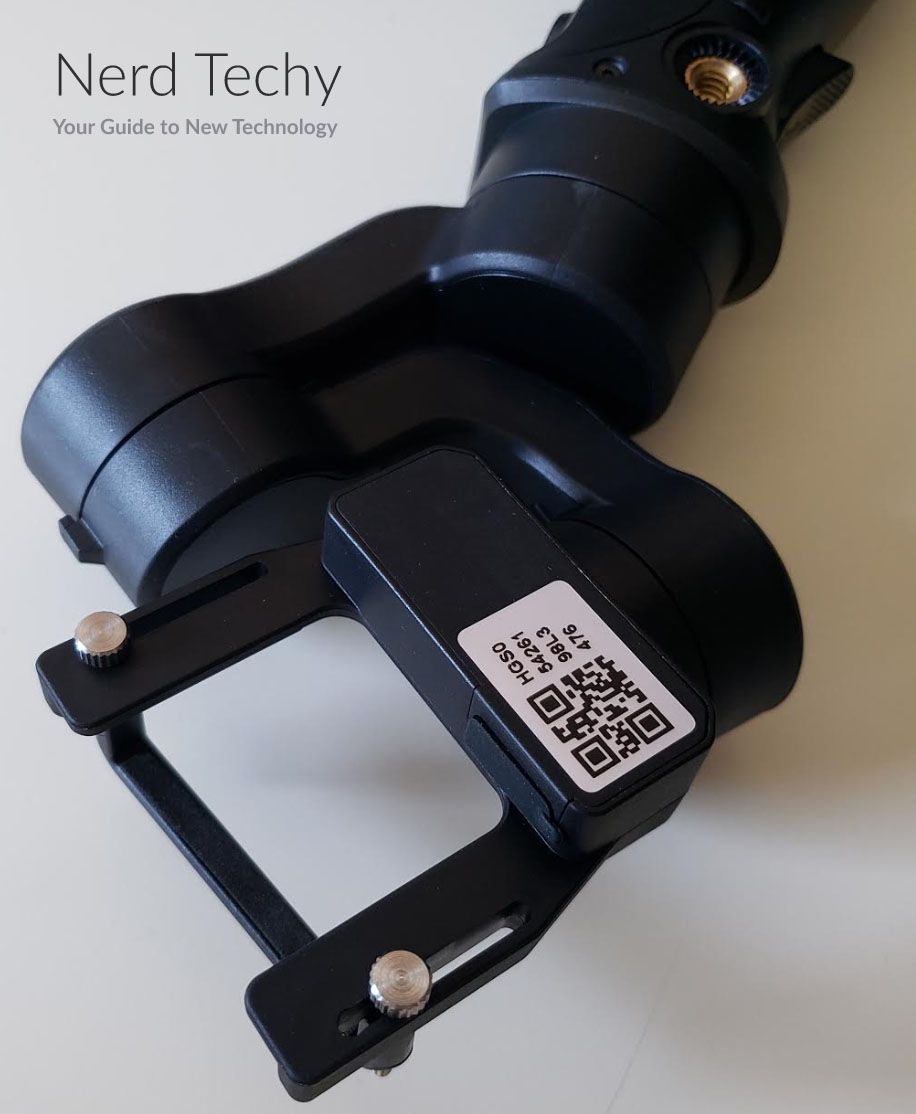 You can't forget the app comes with the purchase. Once you downloaded to your iPhone or Android phone, you can use the app for advanced control functions and become creative with your photography and video captures. The app can be used just like the controls installed on the gimbal itself if you want to position it properly from a distance while mounted on a tripod. This is a great way to take video or pictures of yourself without holding the stick.
The app at the number of extra creative options, like allowing you to apply different filters or color settings to your captured footage. You'll also be able to add additional effects or change the way the stabilization works for your video. Overall, it's an excellent additional benefit that everyone who purchases the iSteady Pro 2 can enjoy.

Running Time and Charging
When it comes to battery life and runtime, the iSteady Pro 2 has you covered. It's equipped with a built-in 4000 mAh battery located in the handgrip. This provides 12 hours of runtime at regular settings, although it gets a little low if you swap between modes or utilize the full stabilizing effect the entire time. Even with this caveat, the battery is powerful enough to consistently run for 10 hours before needing to be recharged.
When it is time to charge the battery once again, the iSteady Pro 2 can be easily recharged through the USB or micro USB output ports. While the purchase comes with the necessary charging cable, you can use any standard cable with those endings and charge the tripod stick just as well, so you aren't out of luck if you end up losing the included cable.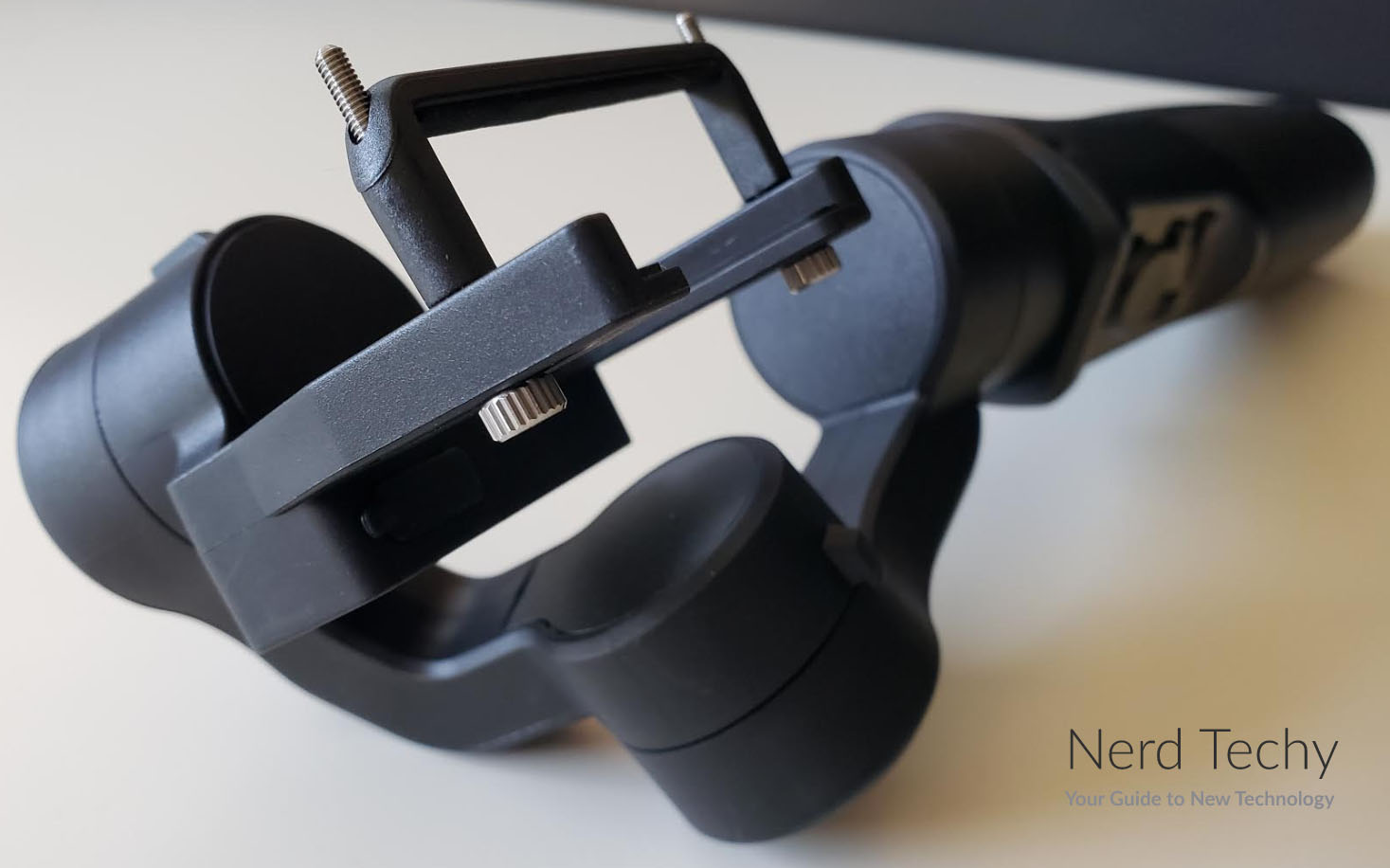 From an empty battery to full, you'll need to keep the iSteady Pro 2 plug-in for about 3 ½ hours. The only real downside about the battery is that it can sometimes shut off or disengage if you bump the gimbal too hard. This requires a reset of the stick and somewhat defeats the purpose of a stabilizer in the first place.
But that's not all. The iSteady Pro 2 can be used as a power bank. Essentially, you can use the battery contained within the stick to charge your action camera by plugging it into your GoPro. While this drains the battery quickly, it's an excellent solution if your main camera unexpectedly ran out of juice at a critical creative moment.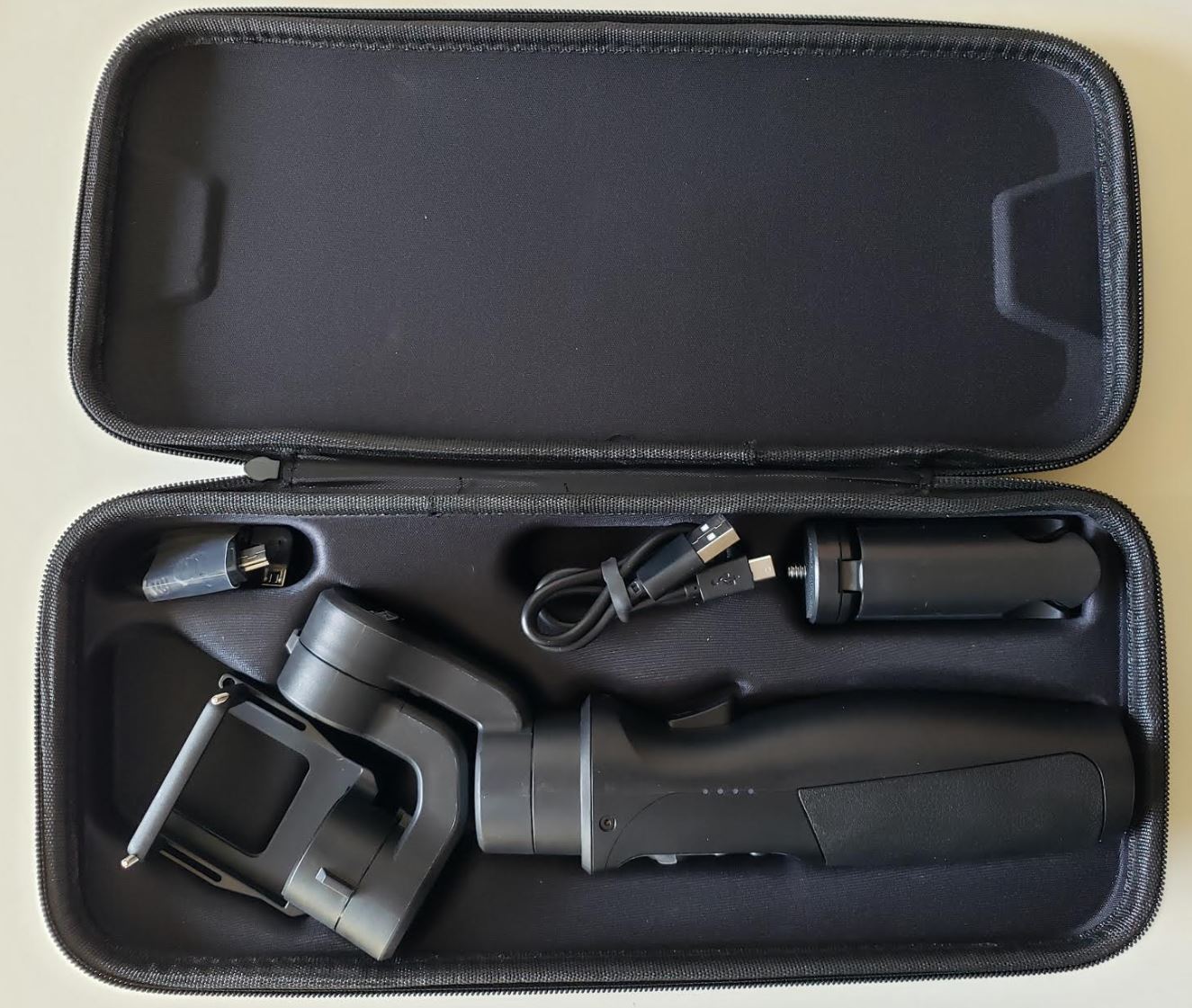 Final Verdict
Ultimately, the iSteady Pro 2 is a solid gimbal stabilizer that provides a multitude of options for experienced and beginner action camera users alike. It has enough features and extra functions to keep talented videographers busy, especially as they get used to the creative options included on the app. It's also very easy to use and comfortable to hold for extended periods thanks to the ergonomic handle and overall light weight.
We'd recommend it so long as your camera fits within its grip, although you should also take care that the battery doesn't disengage when you jostle it after opening the box. While GoPro cameras are the best bet, there are a few other cameras from other brands that can reliably work with the iSteady Pro 2.
Meet Derek, "TechGuru," a 34-year-old technology enthusiast with a deep passion for tech innovations. With extensive experience, he specializes in gaming hardware and software, and has expertise in gadgets, custom PCs, and audio.
Besides writing about tech and reviewing new products, Derek enjoys traveling, hiking, and photography. Committed to keeping up with the latest industry trends, he aims to guide readers in making informed tech decisions.