When Canon announced earlier this year that they'd be releasing a wearable waterproof camera, people were understandably excited. But nobody could have predicted just how many people were itching to own one. The Ivy Rec started shipping on October 16th, and by October 21st it had already sold out. But don't worry! More of them will be available on October 30th, so you can get your hands on one sooner rather than later.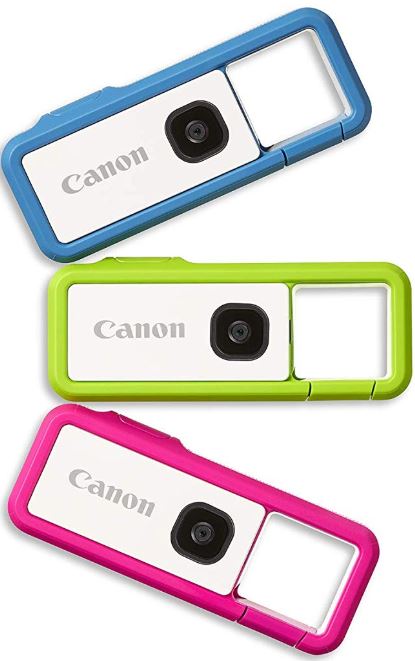 Of course, it's easy to get sucked into the hype when a well-regarded company like Canon releases a hot new product like the Ivy Rec. But anybody can make a camera look good on paper. The proof is in the pudding, or this case, in the picture quality. So we decided to put the Ivy Rec through its paces, and see how it stands up in the real world.
This camera is about the size of an old-school brick phone, and is designed to clip onto a backpack strap or belt. It's also waterproof, which makes it ideal for use in the great outdoors. That said, if you're enthusiastic about nature photography, you may want a camera that's designed to get shots an ordinary camera can't. In that case, you might want to consider the Potensic D85. This is a powerful, 2K camera drone with a large controller. The controller features a large LCD screen so you can see what your camera is capturing. And it has a "follow me" mode that lets you film yourself biking, running, or boating. In addition, you can also program your own routes, although that's an advanced feature that's not for the faint of heart.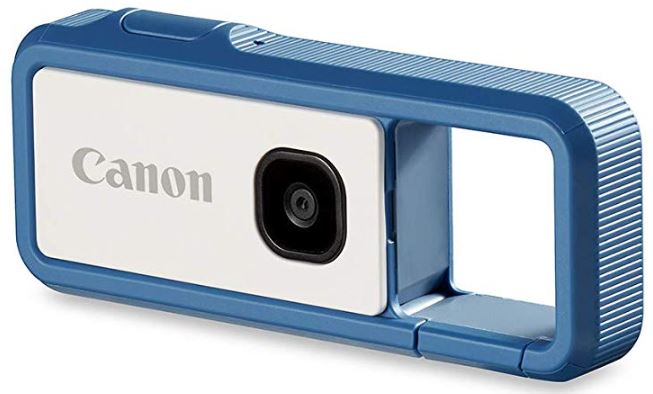 Technical Specifications
Sometimes, you just want to know the basics. If you're looking for a quick and dirty rundown of what the Ivy Rec can do, here's a quick look at its features.
13 megapixel still camera
1080p 60FPS video camera (live view limited to 720p)
10 minute max video length
Built-in WiFi and Bluetooth
Controllable from any device with the Canon Mini Cam app
Built-in carabineer clip
Waterproof to 6.6 feet
Shock-proof to 6.6 feet
Built-in rechargeable battery
Measures 5.6" long x 4.2" wide x 1.6" thick
Weighs 3.2 ounces
Includes a Micro USB charging cable
Design and Construction
The first thing you'll notice about the Canon Ivy Rec is the unique design. On one end of the body, the frame extends outward to form a carabineer clip. This allows you to attach the camera to a backpack strap, belt loop, or even to Molle webbing if you're wearing a tactical vest. Keep in mind that it's liable to swing and wobble while you're moving, so it's not designed for actually record while you're walking or running. It's just designed for easy transport and fast access. Pulling out this camera and snapping a picture is even faster than opening up your smartphone's camera app, which makes it well-suited for catching quick snapshots. Bird lovers will appreciate this feature, since sometimes you only have a few seconds to take your shot.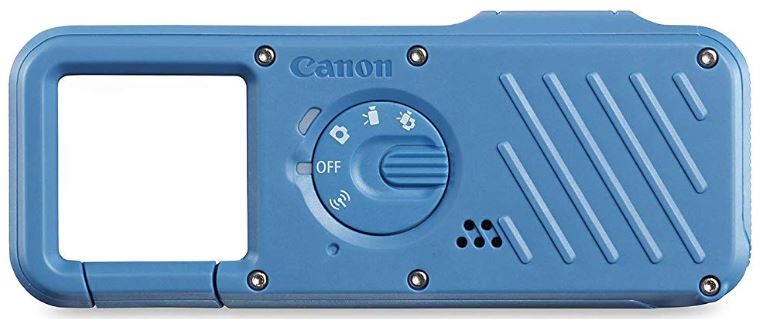 Currently, the Ivy Rec is available in three colors: green, pink, and blue. According to Canon, there will be more colors available later in the year, although there's currently no word on how many colors there will be or what the actual colors are. The faceplate itself is a flat gray, interrupted only by the lens cutout, and by a darker gray Canon logo.
On the top of the case, you'll find the button that operates the shutter. It has a soft, rubbery surface, but the camera produces an audible shutter snap sound when you take a picture, so you won't have to wonder whether the shutter has actually clicked or not. The back features a simple control dial, to switch between different camera modes. One setting on the dial allows you to connect to your smartphone, provided you've installed the Canon Mini Cam app. We'll talk about that a little bit more later on. There are also some small microphone holes on the back for recording your audio.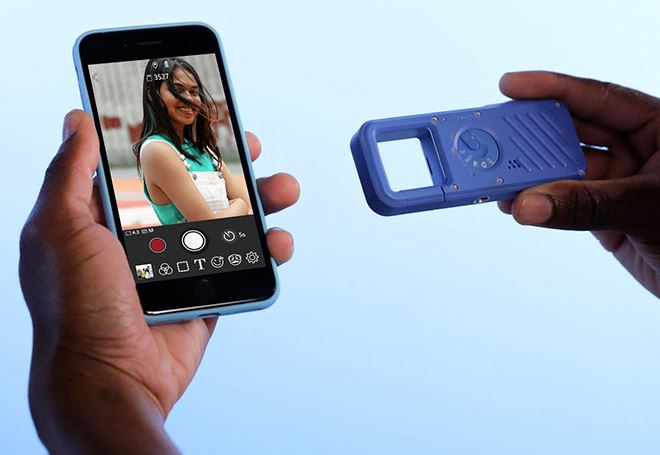 One disadvantage of this design is that there's no built-in display. However, the Canon Mini Cam App can give you a live feed of what your camera is filming. Alternatively, for quick and dirty snapshots, you can use the opening in the carabineer as a viewfinder. It's not perfect, but it's good enough to get the job done in a snap.
Image and Video Quality
Of course, even the most well-built camera isn't going to do you much good if the picture quality is sub-par. So how does the Ivy Rec stack up?
For still pictures, it snaps 13 megapixel images. This measurement can be confusing to people who aren't obsessed with cameras, because for any other purpose we would usually measure image quality by resolution. In this case, 13 megapixels works out to a resolution of 4,128 x 3,096 pixels. That's slightly better than 4K, which means the image won't just look good on a screen; it will also work well for large, high-quality prints. To put it another way, 13 megapixels is the same resolution as the Samsung Galaxy S7.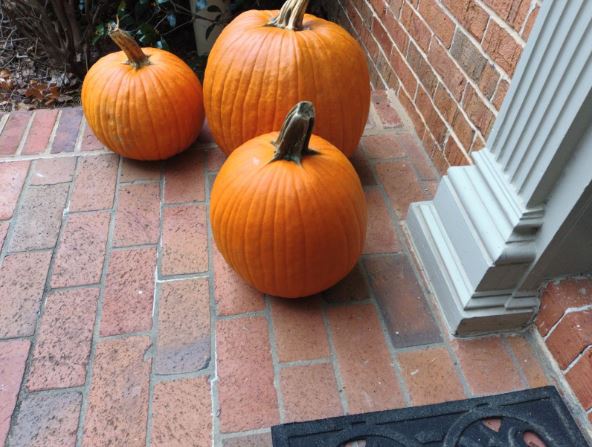 But resolution isn't the only thing that matters when you're judging the image quality of a digital camera. Rich, true-to-life colors are also important, and this is where a quality digital camera can really shine when compared to a smartphone camera. Essentially, each pixel requires a separate light sensor. The smaller the sensor for each pixel, the less vibrancy and accuracy you'll see. Since modern smartphones are essentially small computers, they require a lot of space for chips and other electronics that a camera doesn't need. As a result, the light sensors in smartphone cameras are smaller than on a dedicated digital camera. The Canon Ivy is able to produce gorgeous, vivid color that will be noticeably more true to life than your iPhone or Android camera.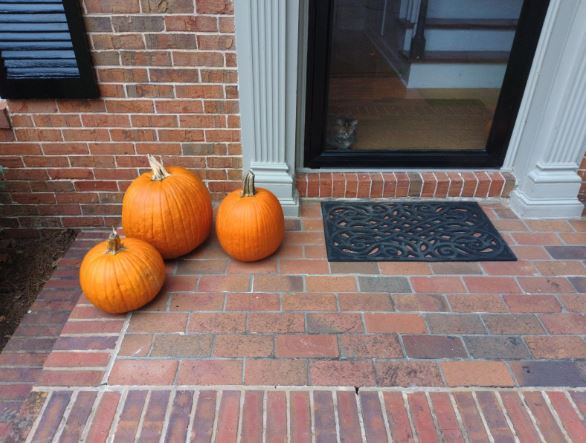 For video, you can record in 1080p or 720p. 720p is the default, but you can change to 1080p using the Canon Mini Cam app. Be aware that your live view in the app will only be in 720p regardless of your video setting, although the actual recording will be at the resolution you have chosen. The maximum video length is 10 minutes for a single clip, but that should be more than enough for most people's needs.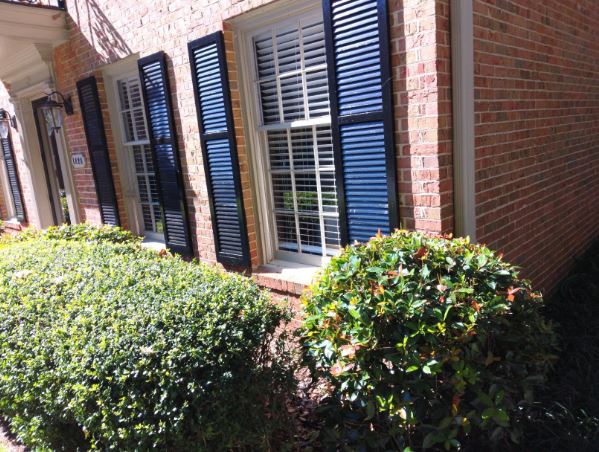 If you want a lower-tech camera, you might want to consider the Fujifilm Instax Mini LiPlay Hybrid. This digital camera has a built-in printer, so you can produce near-instant prints, just as you would have done with an old-school Polaroid camera. In addition, you can also add a 10-second sound recording to go with the picture. A small QR code will appear on the print, and anyone can scan the code to hear your recording. On the one hand, this is a little gimmicky, but it's fun.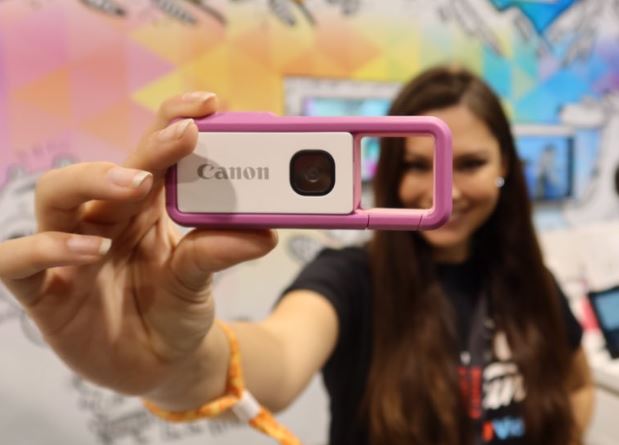 Extra Features
The Ivy Rec's features and options can be adjusted by using the Canon Mini Cam app. You can also use the app as a viewfinder for the camera. The app also allows you to download images from the camera, so you can free up space on your SD card for more pictures. Once downloaded, you can use the Mini Cam app to send your pictures to loved ones, or to share them on social media.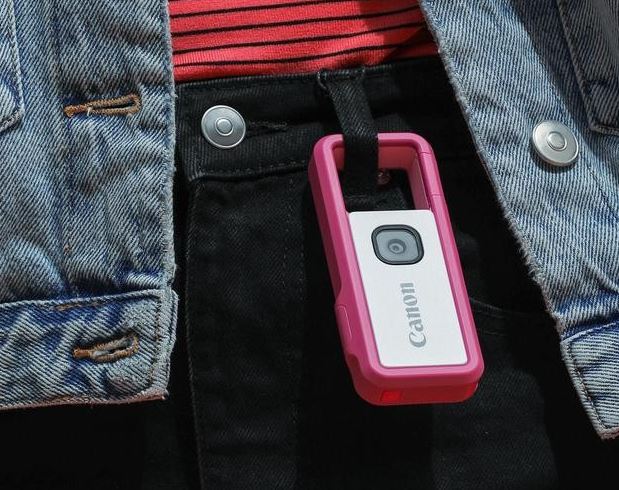 The camera body is waterproof to 6.6 feet of depth for up to 30 minutes, as well as shock-proof to a 6.6-foot drop. Knock it off a shelf, drop it down the stairs, or bang it against a tree while you're walking; it can handle the abuse. One important thing to note is that the Ivy Rec is only rated for freshwater. Saltwater is far more corrosive, and can cause permanent damage. If you accidentally drop your phone in saltwater, Canon recommends cleaning it thoroughly with fresh water immediately. This will wash away any residual salt, and prevent corrosion from happening over time.
If you're looking for a camera that can literally go anywhere, consider the Apeman A77. This camera looks and feels like a GoPro, at a fraction of the cost. It includes a waterproof case, which is effective down to 30 meters of depth, even in saltwater. It also comes with a hinged swivel mount, for carrying it on a helmet or mounting on GoPro-compatible hardware, and it records in beautiful 4K. That said, its app is far more limited than some premium options, but that's to be expected from an inexpensive camera, especially one with all these features.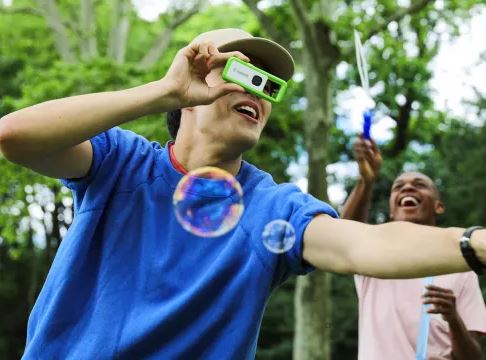 The battery is rechargeable, and can be used to snap hundreds of pictures before it requires a charge. Of course, performance drops consistently while recording video, but you can still create a solid four to five hours of clips before the battery is dead. Battery life will also be affected if you're using the WiFi heavily or if you leave the camera on when it's not in use. That said, it charges via Micro USB, so you can charge it anywhere you charge your smartphone. Because there's no display, you'll also need to use your smartphone app to view the status of the battery. This information appears on the screen at all times when the app is in use, which makes it easy to see.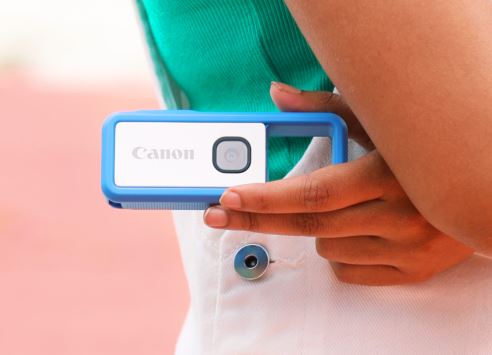 Final Verdict
At the end of the day, whether or not the Canon Ivy Rec is worth buying depends entirely on what you need. If you're a professional photographer, for example, you're going to want something with more resolution and a better viewfinder. But for quick snapshots, the Ivy Rec is an excellent choice.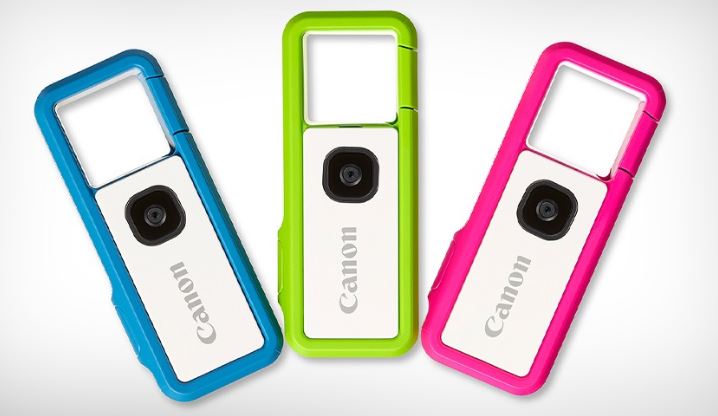 In addition, it's ideal for outdoor use. The water resistance is more than enough to stand up to rain, even a heavy downpour. You can even take it in the swimming pool. Moreover, unless you're a professional photographer, a big, bulky professional camera is a heck of a heavy weight to carry on a camping or backpacking trip. With the Ivy Rec, you've got a lightweight, portable option that's more than good enough to capture all your favorite moments on the trail. And it clips on your belt. What's not to like?
Meet Derek, "TechGuru," a 34-year-old technology enthusiast with a deep passion for tech innovations. With extensive experience, he specializes in gaming hardware and software, and has expertise in gadgets, custom PCs, and audio.
Besides writing about tech and reviewing new products, Derek enjoys traveling, hiking, and photography. Committed to keeping up with the latest industry trends, he aims to guide readers in making informed tech decisions.