One of the great aspects of digital platforms like YouTube is the ability to tailor your online presence to reflect your personality or brand. This includes the possibility to change your username whenever the need arises.
In this comprehensive guide, we will walk you through the steps to change your YouTube username, whether you're using a desktop or mobile device.
Changing Your YouTube Username on Desktop (PC or Mac)
With a wide range of content and a vast user base, YouTube is a platform that encourages creativity and individuality. Sometimes, expressing your individuality might mean changing your YouTube username. Whether you've outgrown your current username or simply want a fresh start, changing it on the desktop is a simple and straightforward process. Let's walk through the steps:
Step 1: Accessing YouTube on your Desktop
Launch your preferred web browser on your desktop, whether that's Google Chrome, Firefox, Safari, or any other choice. Navigate to www.youtube.com, the YouTube homepage. Make sure you're signed into your account. If not, click on "Sign In" in the top right corner and enter your Google account credentials.
Step 2: Navigating to Your Account Settings
After you're signed in, look for your profile icon located in the top right corner of the YouTube homepage. Clicking this icon will reveal a drop-down menu with various options. Among these, select "Settings." This action will lead you to a new page dedicated to your account details and preferences.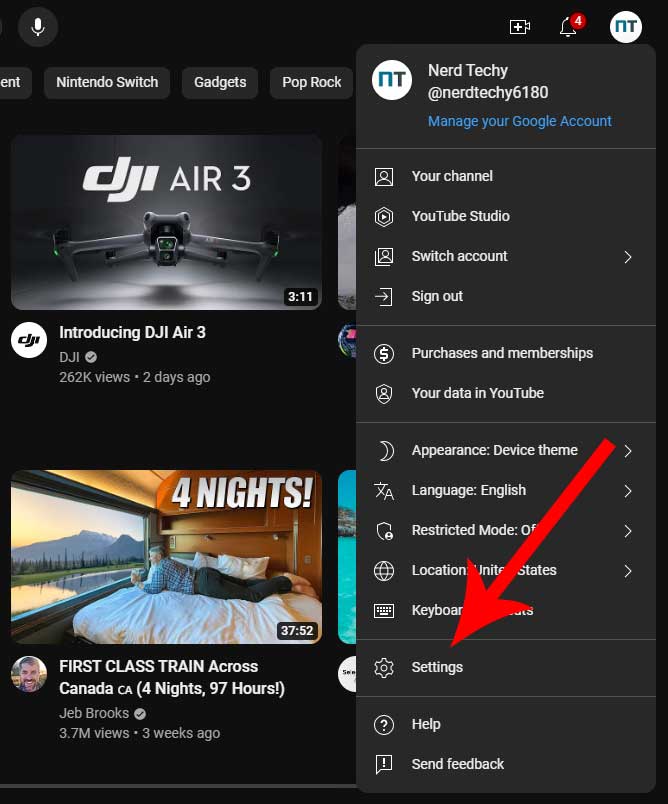 Step 3: Editing Your Name
On the account overview page, you will find a plethora of information, including your current username. There will be a section below it that reads "Your account." And in this section is an area called "Google Account." Click on the text to the right of it that reads "View or change your Google Account settings." Click on it and proceed to the next step.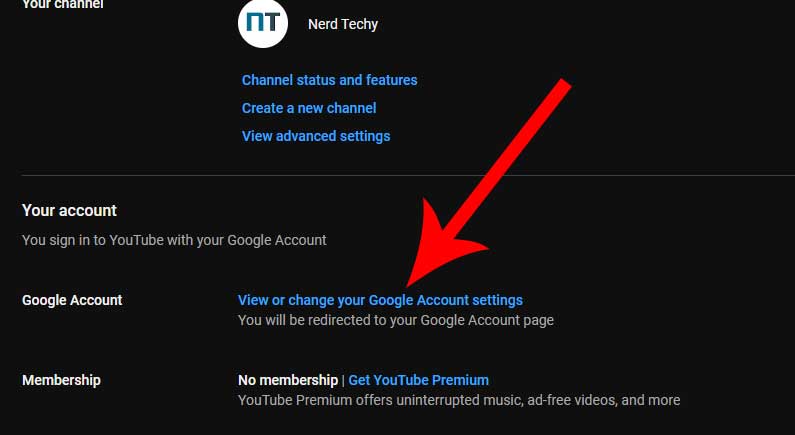 Step 4: Changing and Saving Your Username
Upon clicking "View or change your Google Account settings," you'll be redirected to a page that allows you to modify your username. You'll see a panel on the left with various options. Click on "Personal Info" and look for your name. Click on it to get to the editable part.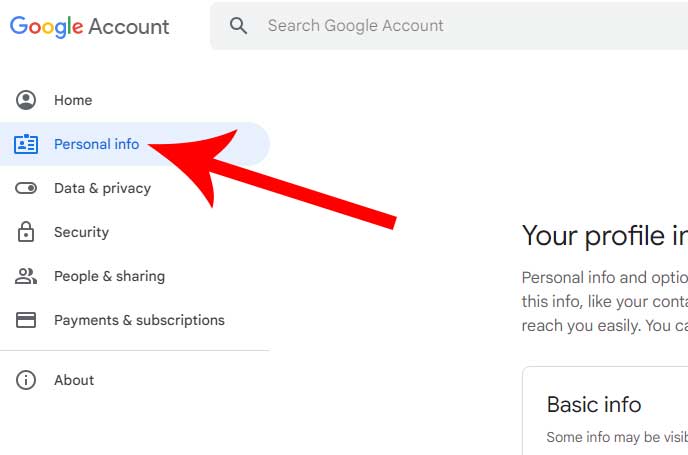 You'll see your current name with a pencil to the right of it. Click the pencil, type in your new username, and click "Save" on the bottom right. Your change will be saved, and your new username will start appearing across all Google services.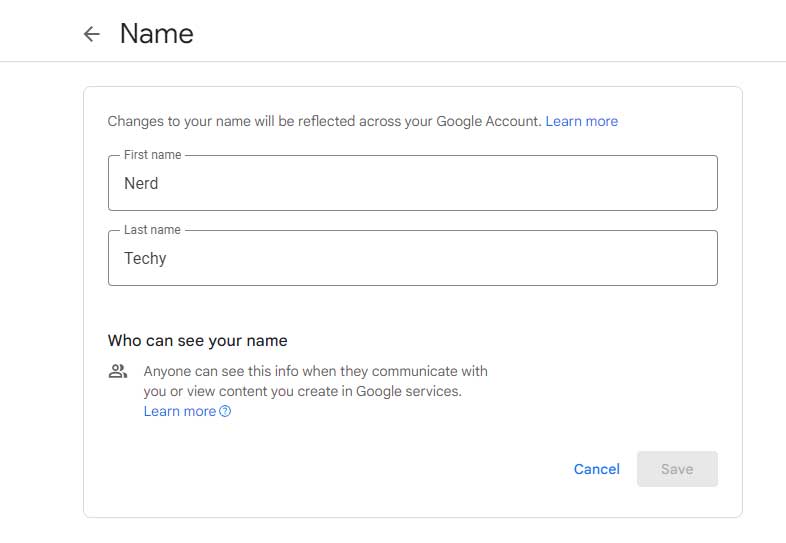 That's how easy it is to change your YouTube username on a desktop. This new username will be your new identity across all Google platforms, so be sure it's something that suits you well. As you continue to engage with the YouTube community, remember that your username represents you, so let it reflect your persona or the brand you're building.
Changing Your YouTube Username on Android
For Android users, the process to change your YouTube username is pretty similar to iOS. Begin by finding the YouTube app on your device – it's the red icon with a white play button in the middle. If you don't have it installed yet, you can download it for free from the Google Play Store.
Step 1: Accessing Your YouTube Channel on Android
After launching the YouTube app, tap on the round profile icon in the top right corner of the app. This will bring up a drop-down menu. From this menu, select "Your channel" to go to your channel's main page, where all your content is showcased.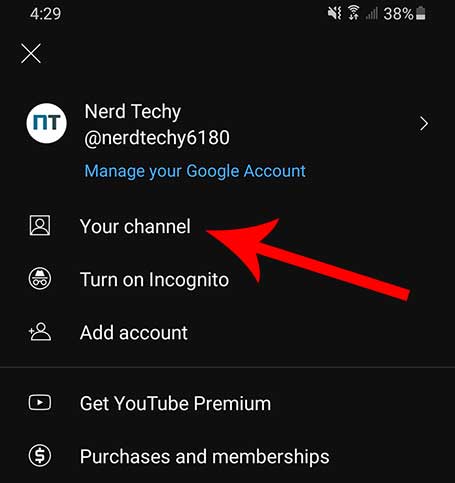 Step 2: Navigating to Your Channel Settings on Android
On your channel page, you'll find a similar pencil-shaped icon as in the iOS and desktop versions, which leads you to the area where you can edit your username. Tap on it to reveal a range of editable options where you can customize your YouTube experience, including changing your handle and channel description.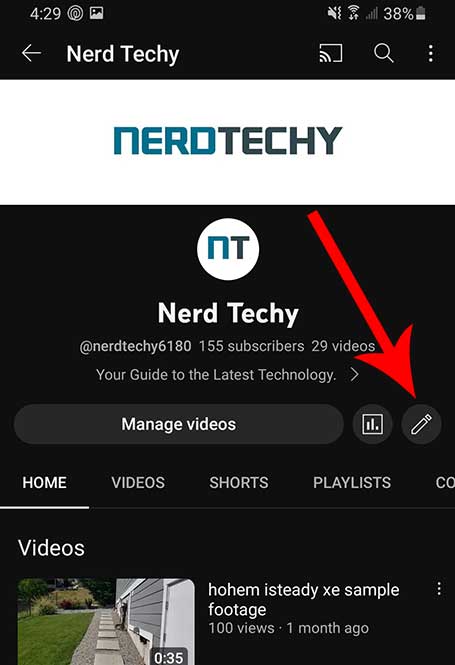 Step 3: Editing and Saving Your New Username on Android
By tapping on the pencil icon to the right of "Name," you can edit your YouTube name to whatever you like. However, this is only visible on your main channel. The name that's visible in the comments is your handle (ex., @Username).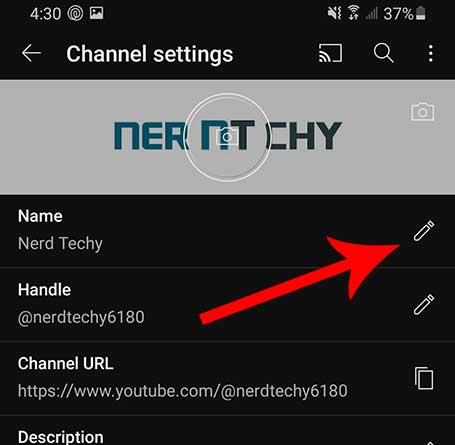 Just like with iOS and desktop, your new username will be reflected across all Google services, so choose a name that works for you across all these platforms. Now you're all set with a fresh YouTube identity. Remember, your username plays a crucial role in building your YouTube presence. Make it count.
Changing Your YouTube Username on iOS
If you are an iOS user and want to change your YouTube username, you first need to launch the YouTube app. Look for the red play button icon on your home screen and tap it to open.
For those who haven't yet downloaded the app, simply head to the App Store, search for YouTube, and tap "Install." You will need to enter your Apple ID or use Touch ID to confirm the installation. Don't worry; it's a free app.
Step 1: Accessing Your YouTube Channel on iOS
Once the YouTube app is open, you'll notice a round profile icon in the top right corner of the screen, which is your gateway to your YouTube channel settings. Tap this icon to reveal a drop-down menu, and select the option that says "My channel." This will take you directly to your personal channel page, where you can view your uploaded videos, playlists, and other channel-specific information.
Step 2: Navigating to Your Channel Settings on iOS
From your channel page, you need to access the settings area. Look for the small gear-shaped icon, often found on the right side of the screen. Tapping this will reveal various settings options, including privacy, notifications, and account details.
Step 3: Editing and Saving Your New Username on iOS
Within these settings, find your current username. To its right, you'll see an "Edit" button denoted by a pencil-shaped icon. Tap on it to open the editing field. Delete your current username by tapping on it and using the backspace function, then type in your new username.
Once you're satisfied with the new username, tap "OK" or "Done" on your keyboard. Remember, your new username will be saved across all Google services, so make sure it's one you're happy with.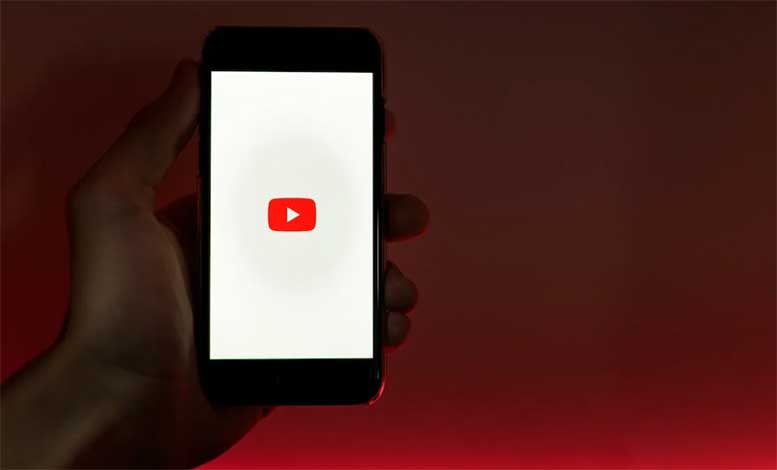 Why Would You Want to Change Your YouTube Username?
Your YouTube username isn't just a name; it's an identity. It's how people find you, remember you, and associate your content. A username that accurately represents you and your content could be a significant factor in your channel's growth. Here are a few reasons why you might consider changing your username:
Rebranding
Maybe you started your YouTube channel on a whim, choosing a name that doesn't represent the direction your content has taken. It happens. Fortunately, YouTube gives you the flexibility to rebrand yourself by changing your username.
Professionalism
Perhaps your channel started as a personal hobby, but now it has morphed into a professional endeavor. A username change could help reflect this shift, making your channel look more professional. And with a more professional-sounding username could come greater interest in your channel, resulting in more traffic.
Ease of Discovery
Your username plays a role in YouTube's search algorithm. A username closely related to your content can help improve your visibility on the platform, making it easier for viewers to find and subscribe to your channel.
The nice thing about changing your YouTube username is that you don't need a reason at all. You can change it regardless of the "why" behind your decision. Maybe you're just tired of the name you originally gave yourself, and you want to try out something new. Whatever the case may be, the option is there for you to use.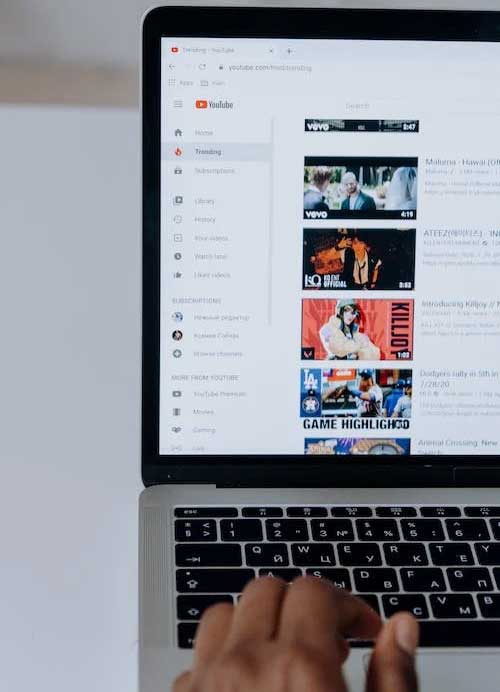 Understanding YouTube's Username Policies
It's important to understand YouTube's policies regarding username changes.
For starters, you can change your YouTube username two times every 14 days. This policy prevents users from frequently changing names, which could confuse their audience. But it's likely also in place as a means to help prevent harassment and other unscrupulous online activity. If one were allowed to change their username without a buffer, they might be more inclined to toxic behavior online.
Secondly, it's important to know that changing your YouTube username will change your name across all Google services. This means your Google account, Gmail, Google Docs, and any other Google services will reflect the new name. This does present a bit of a problem for those who prefer to use their real name for their Gmail account but want a clever username for their YouTube account.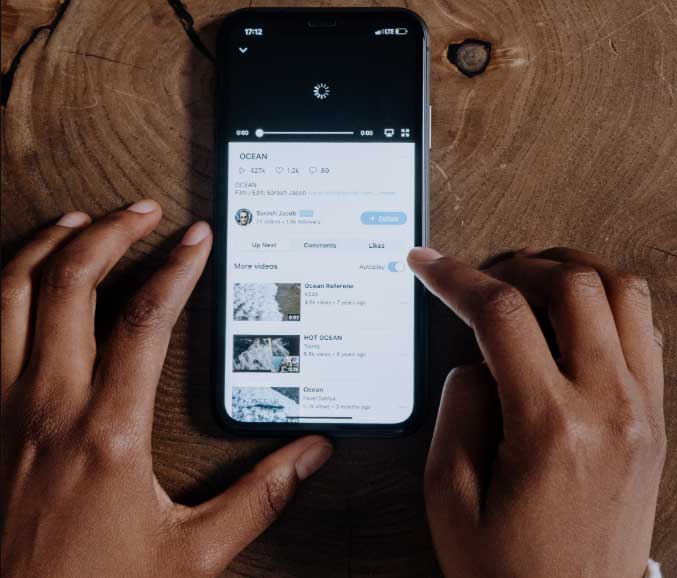 In such instances, the only recourse is to create a new Google account with the preferred username. Keep in mind, though, that going this route and creating a new YouTube account will show your YouTube Join Date as being the date of your new account. While this may seem inconsequential, older Join Dates do carry a sense of seniority to some people.
If your original Google account was created years ago and you like having an older Join Date, you may have to settle for the same name across Google services.
Final Thoughts
Changing your YouTube username is a relatively straightforward process, whether you're doing it on a desktop or a mobile device. However, keep in mind that a name is more than just a label – it's an essential part of your online brand. Make sure the username you choose aligns with the type of content you produce and the image you want to project.
And remember, quality content is the cornerstone of a successful YouTube channel, regardless of your username. That wraps up our comprehensive guide to changing your YouTube username. We hope this guide will assist you in tailoring your YouTube presence to best reflect your personality or brand.