Tuning into your favorite YouTube channel only to be greeted with constant pauses and interruptions can feel quite frustrating and unpredictable. And trying to narrow down a remedy can be time-consuming.
This digital predicament is a common one. Thankfully, the culprits are often hiding in plain sight, from slow internet connections to conflicting browser extensions. Let's journey together to unveil these villains of seamless video streaming and arm ourselves with the necessary tools for an uninterrupted YouTube experience.
Checking the Gateway: Your Internet Connection
A strong internet connection is key to smooth streaming on YouTube. Weak or unstable connections lead to buffering and frustration. Keep an eye on your connection for a seamless binge-watching experience.
Two main elements contribute to the strength of your internet connection: connection availability and internet speed. In instances where there's no internet connection, the quickest way to ascertain the fact is by trying to access a webpage. If the page doesn't load, it's clear that your device is currently disconnected from the internet.
However, if your connection is available but seemingly slow, assessing your internet speed becomes necessary. There are several online tools, such as Fast, which can provide accurate insights about your internet speed. These statistics can help diagnose if slow internet speed is the reason behind your YouTube interruptions.
If a slow internet connection is the issue at hand, tweaking the video resolution might just enhance your viewing experience. By lowering the video quality, your device will need to download less data, which may boost your connection. Yes, it might decrease video quality a bit, but it will certainly save you from the annoyance of constant buffering. After all, the essence of a video lies in its content more than its resolution.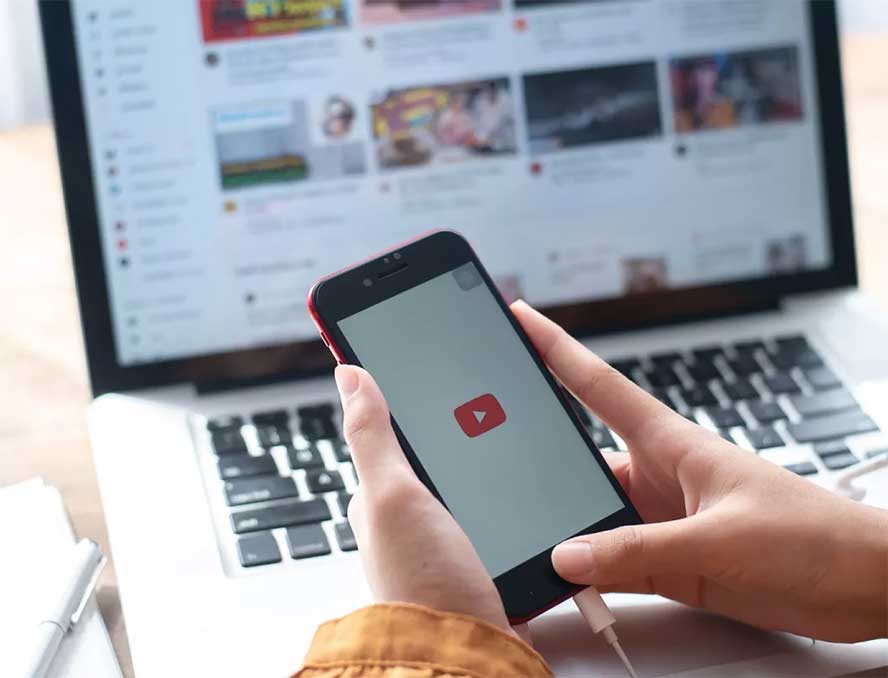 Switch to a Different Web Browser
Every so often, the web browser you're using might be having a rough day. Maybe it's not feeling up to the task of playing YouTube videos without constant interruptions. If that's the case, it might be time to use a different one. Switching browsers is a straightforward and often effective solution.
Similar to changing routes when there's heavy traffic, a new browser could offer a smooth path for your YouTube videos. Still facing issues? The problem might not be the browser itself but rather the passengers it's carrying. Browser extensions, while beneficial in many respects, can occasionally cause issues. Try deactivating these extras in the settings – it's as simple as flicking off a switch.
If stubborn extensions are blocking the way and deactivation doesn't do the trick, there's one more card to play – the factory reset. Resetting your browser to factory settings might not be what you planned, but it could provide a fresh start for uninterrupted video viewing.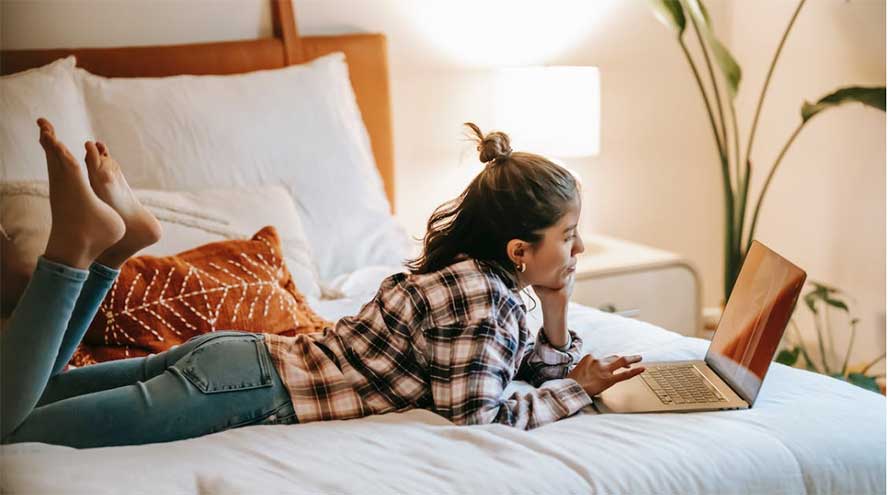 Hit the Restart Button
When devices operate for long periods, they can sometimes develop minor software issues that affect the user experience. These issues can manifest in different ways, such as causing YouTube to pause intermittently.
A reliable solution for many tech snags is a good old restart. Powering down the device, then turning it back on, often does the trick. This action can often help to resolve minor software glitches and improve the device's performance. However, before you restart your device, ensure that you save any ongoing work to prevent data loss.
Malfunctioning Keyboard Keys
When watching YouTube, keyboard shortcuts can help you to perform certain actions faster. However, a malfunctioning key can interrupt your viewing experience by continually triggering the pause function. This situation can be troublesome, especially when you're engrossed in a video.
To avoid these interruptions, it's advisable to inspect your keyboard. This check involves pressing each key to ensure that they are working properly and not stuck in a pressed position. A functioning keyboard can help you to enjoy a seamless YouTube viewing experience.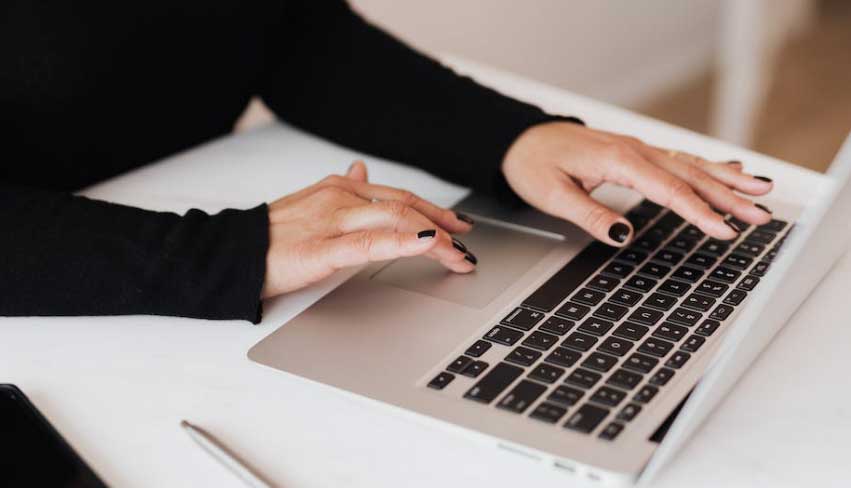 Upon checking your keys, you might find that a new keyboard is in order. But don't rush to your wallet just yet. This may involve removing the key and getting down deep into the components. A thorough cleaning of your current keyboard might be all you need. While it might not be the most thrilling task, it could save you a few dollars.
If you've never performed a deep clean on a keyboard, we strongly advise studying some helpful how-to videos on the process first. You'll find it's much easier to clearly identify what needs done how to do it.
Worst case, you might need to invest in some cleaning tools and supplies. But it's a far more affordable alternative for those who require a high-quality keyboard. If you're not too bothered about the quality and are working on a budget, Amazon offers a range of decent keyboards in the $10 to $20 price range.
Check Your Headphones or Earbuds
Did you know that certain headphones or earbuds come with a feature that pauses your video playback if it senses they've been taken off? This feature might be causing unexpected breaks in your video stream. It's certainly worth investigating before exhausting your efforts elsewhere.
Disconnecting these audio devices will help identify if they're the culprits behind the unexpected pauses. Should they turn out to be the offenders, adjusting the headphone settings is your next move. Tweaking these settings can be like defusing an overly-enthusiastic watchdog, ensuring your videos play continuously without unplanned breaks.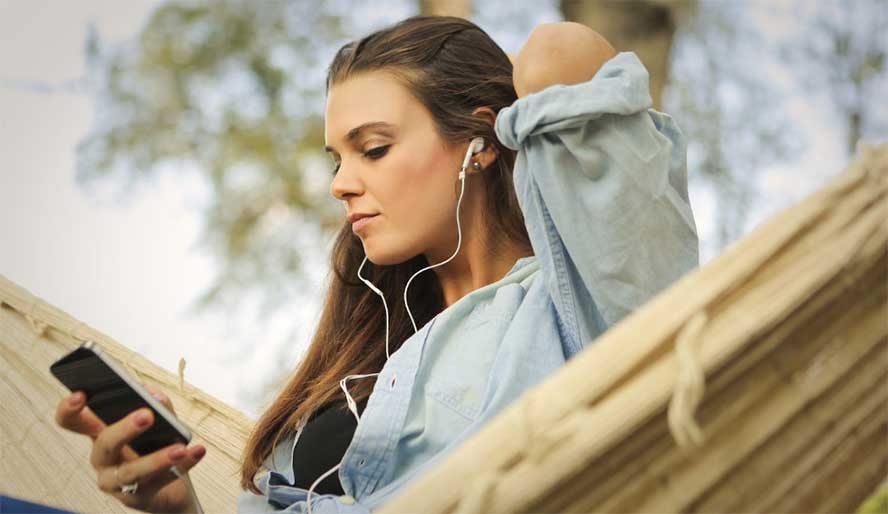 YouTube's Break Reminder Feature
If you use the YouTube mobile app, you might have come across the "Take a Break" feature. If enabled, this feature might result in your video stream being interrupted periodically, as if you've set a reminder for an appointment.
However, you might not want these regular interruptions. If your videos are pausing after a set duration, disabling the "Take a Break" feature could solve the problem. It's similar to silencing the alarm when you're in the middle of an important task and prefer not to be disturbed.
Clear YouTube's Cache
The YouTube app cache is a bit like the storage room that we rarely clean. Over time, it can accumulate unnecessary elements, causing the app's performance to dip. In such situations, a clean-up might be overdue. If you don't already do this on the regular, it's a good idea to get into the habit of it. As you'll see, the difference it can make is huge.
Clearing the app cache can have an impact similar to cleaning up a cluttered workspace: It can drastically improve your app's performance, ensuring a smooth video experience. The process of achieving this streamlined, error-free video journey might differ slightly for iPhone and Android users, but the end result is the same.
Timely Updates: YouTube App Updates
The technology world moves at a lightning-fast pace, with updates serving as a key component to this continual evolution. When your YouTube app isn't regularly updated, it might start to feel outdated rather than running like a modern, efficient app.
Each update rolled out by YouTube developers includes various improvements. It could be bug fixes, new features, or enhancements to the app's existing features. These updates can tackle anything from minor glitches to significant issues that affect user experience.
Updating the YouTube app is necessary if you wish to keep up with its regular maintenance needs. And it's an essential part of ensuring the app functions at its peak. When your YouTube app is up-to-date, you'll also benefit from the latest features.
The developers continually strive for improved user experience, and these app updates are a tangible manifestation of their efforts. By embracing these updates, you're equipping your app with the most efficient tools to provide you with a seamless and enjoyable YouTube journey.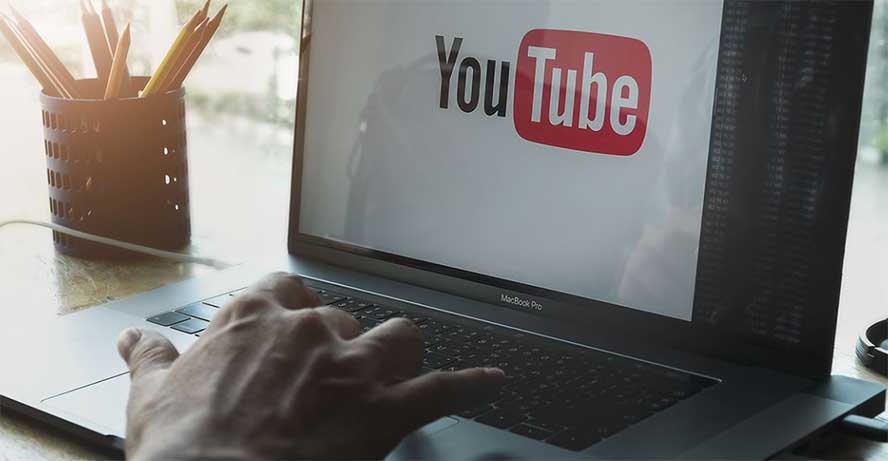 Storage Freedom: Freeing Up Your Device's Storage Space
Do you find your device slowing, or is your YouTube app not up to par? It might be time to free up some storage space. It could be due to your device's storage being overstuffed. Much like how a physical space can become cluttered, a device's storage can become bogged down with an excess of unused apps, forgotten downloads, and obsolete files.
Making space on your device can dramatically improve the performance of your apps, YouTube included. It's similar to decluttering a crowded room. You remove what's not needed to create more space, leading to a more efficient environment.
This "decluttering" could involve several actions: deleting unnecessary files, removing unused apps, or shifting some of your data to cloud storage. Each of these steps can enhance your device's overall functionality in a big way.
A device with sufficient free storage is likely to deliver a smoother, faster, and more enjoyable YouTube experience. Moreover, the extra room can enhance the overall functionality of other apps and features on your device.
Final Thoughts
Every YouTube viewer yearns for a smooth, uninterrupted video journey. By keeping the path clear, from robust internet connections to an updated YouTube app, you can enjoy a seamless viewing experience. Armed with the right tools and knowledge, you'll have the reins to your own journey firmly in hand.