Every good social media site has its niche. Twitter has cornered the market on short-form text, and TikTok has done the same for short-form videos. YouTube is an absolute monster when it comes to sharing medium or long-form videos. Facebook is the default platform for friends and family, while Twitch has dominated the game streaming market. And if you're trying to share photos online, there's no better place than Instagram. With over a billion users, you'll have access to an enormous audience.
But even if you're an influencer or you're managing a page for your brand, you probably have a personal account. For example, let's say you're an influencer with 150,000 followers. But you have a crush on someone in real life and want a low-key way to follow their page. You could create a discreet personal page or even a "finstagram" for that kind of activity. Or maybe you run a page for your microbrewery but you also use Instagram to keep in touch with your sister.
In any of these cases, it makes sense to link your accounts. That way, you can switch seamlessly between accounts without logging out and logging back in. But over time, you may find that a linked account no longer makes sense. Maybe your finstagram was ill-conceived and you're going to delete it. Or maybe your microbrewery failed and you're tired of seeing the old page in your menu. Regardless, you'll want to delete the linked account. Here's how it's done.
What Is Instagram Account Linking?
For most of Instagram's existence, you had to log out of your Instagram account to log into another one. This could be painful if you managed multiple accounts. Then Instagram introduced account linking. You were able to create multiple accounts and switch between them from the menu.
In 2021, with the 7.15 app update, Instagram even expanded this ability to five accounts per email address. So not only could you link multiple accounts, but you could do it without the need for multiple email addresses. Prior to this update, if you used the same email address for multiple accounts, it messed up the recovery feature. If you forgot your password on any but your main account, you'd be permanently locked out. In addition to that, accounts could also use the same phone number.
This made it incredibly easy to manage two or more accounts. For business owners and influencers, account linking became a no-brainer.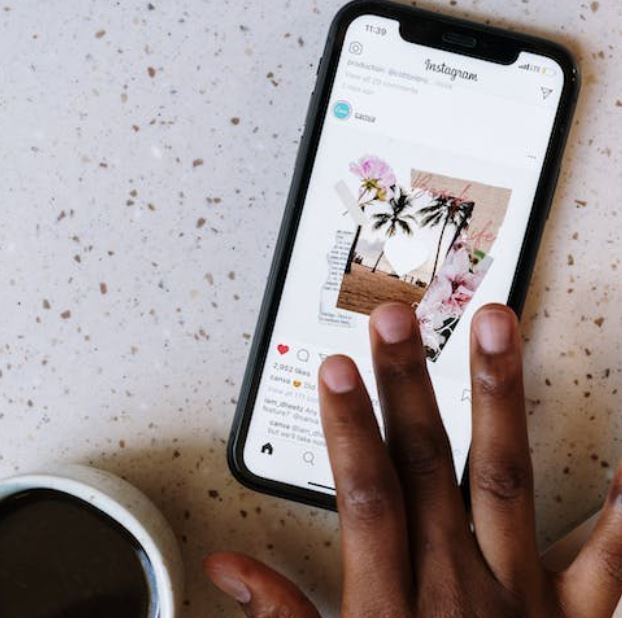 How to Switch Between Accounts
Assuming you have two or more linked accounts, here's how to swap between them:
Open the Instagram app.
Tap your profile picture at the bottom right corner of the screen.
Select your username. If you have linked accounts, you will see a list.
Tap on the account you want to switch to.
That's all there is to it! Now you're controlling the other account. To switch back, all you have to do is repeat the process.
Why Can't I Link a New Account?
Unfortunately, Instagram recently eliminated the ability to link multiple accounts to the same login. If you already have linked accounts, you can continue to use them as you have ben. But you can't link any more accounts – and if you unlink an account, you won't be able to re-link it.
It's not clear exactly why Instagram chose to get rid of account linking. However, given the well-publicized problem with bots in social media, we're betting it's bot-related.
How to Delete a Linked Instagram Account
So, you've decided to delete your linked Instagram account. How do you do it? As you might expect, it depends on whether you're using the app or a browser. Here's a quick look at both methods:
To delete a linked Instagram account in the Android or iPhone app:
Touch your profile picture on the bottom right corner.
Select "more options" in the top right, and choose "Settings."
Select "Multi-account login."
Tap in the space next to the account you want to delete, and choose "Remove."
To delete a linked Instagram account in your browser:
Click your profile picture at the top right, then choose "more options."
Select "Settings," then choose "Login info."
Click in the space next to your linked account, and select "Remove."
Keep in mind that linking new accounts is no longer allowed. If you don't see the options we mentioned, it's because you don't have any linked accounts. For the same reason, deleting your linked account is a drastic measure. Once it's gone, it's gone for good. If you just want to hide the account for now, consider making it private.
How Does Account Linking Work Now?
Since account linking exists in a support of suspended animation, it can be confusing. Here's how it currently works:
No new accounts can be linked. Existing linked accounts will continue to function. But once you remove them, you cannot re-link them.
Once you un-link an account, you can't access it with your main password. You'll need a new password.
If you use a phone number for two-factor authentication, that number will be used for all linked accounts. If you un-link an account, you can continue to use that phone number for authentication.
If you change the password for your main account, you can still use that password to access linked accounts. Changing the password won't break the linking process or log you out of your linked accounts.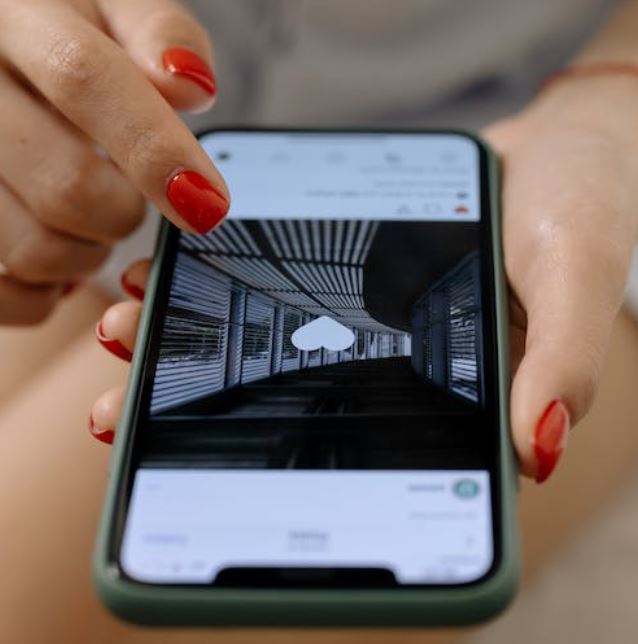 How to Permanently Delete an Instagram Account
Sometimes, deleting your linked account isn't going far enough. What if you want to erase your Instagram presence entirely? In that case, you'll want to delete your main account. Only do this if you're 100% certain you're done with the account. This isn't the same as deleting the app from your smartphone. When you delete your account, it's gone for good.
Deleting your account with the Instagram app is a pain in the neck. And if you search Instagram's website for terms related to account deletion, you won't find anything useful. Instead, you have to go to Instagram's Delete Your Account page. Before you click that link, verify that you're logged in on Instagram in your browser.
When you go to the deletion page, you'll see a dropdown menu with a list of reasons for deleting it. These range from "Too many ads" to "Concerned about my data." It doesn't really matter what you pick, although it's helpful for Instagram's purposes.
Once you select a reason, a password box will appear. Enter your password.
At the same time, a button will show up underneath the password box that says "Delete [Your Username]." Click it.
If you insist on using the app to delete your account, there is a way. You'll have to log out of all your accounts individually. Then you can click "manage accounts" on the login screen. After that, you'll have to delete them each one by one.
What if I Change my Mind?
When you delete your Instagram account, it instantly becomes invisible. If someone clicks a link to it, nothing will appear. But the data doesn't disappear into the ether right away. Instagram gives you a 30-day grace period to recover your account. Log back in within 30 days, and you'll be asked if you want to restore your account. Select that option, and your profile, story, posts, and comments will all be restored.
Backing up Your Instagram Account
Even if you've decided to leave Instagram, you may want to save some of your pictures. If it's a business account, you may even want to recover pictures for use in future marketing material. In these situations, it's a good idea to back up your account before you delete it. First, log into the Instagram app on your phone.
Tap your profile picture at the bottom right.
Open the hamburger menu at the top right to open a drop-down menu.
Select "Settings."
Navigate to the "Security" tab, then scroll to the button that says "Download Data." You'll be prompted to enter an email address.
Within 48 hours, you'll get a link to a private archive with all of your photos. This archive will also contains your profile information, comments, and other activity.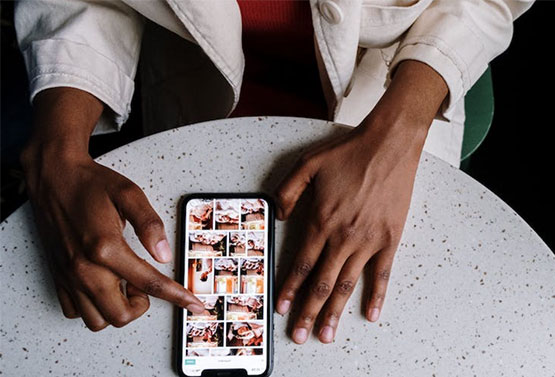 How to Temporarily Disable Your Instagram Account
As an alternative to deleting your account, you can temporarily disable it. This is a less extreme option, similar to the way Instagram lets you restrict someone instead of blocking them altogether.
When you disable your account, you'll stop getting alerts. Your profile will also temporarily disappear, as will your comments, likes, and other information. For all intents and purposes, it will be like you've deleted your account. Other users won't even be able to DM you.
The big difference is that disabling your Instagram account is temporary. You can log back into it at any time and reactivate your account. There are two main benefits. To begin with, you're not making an irrevocable decision, and you won't lose all your old photos. But you also won't lose your social media following. If you decide to get back on Instagram, you won't be starting over from step one with zero followers.
There's no way to disable your account from the smartphone app; you have to use your browser. Make sure you're logged in before you proceed.
Click your profile picture in the top right, and select "Settings" from the dropdown menu.
You should land on the "Edit Profile" page. Look at the bottom for a link that says "Temporarily disable my account," and click it.
Much like when you delete your account, you'll have to choose a reason why from the dropdown menu. Enter your password in the box that appears, and click the button that says "Temporarily Disable Account."
That's all there is to it. Your account will now be invisible, and you'll no longer receive any alerts. Just log back in when you want to reactivate it. Be careful, though; Instagram only lets you disable your account a maximum of once per week.
Final Thoughts
As you can see, deleting a linked Instagram account is relatively simple. The real question is whether you want to pull the trigger. Once it's done, it can't be undone – at least not for now. Hopefully, Instagram will bring back account linking in the future.