Have you ever looked up an old friend on Instagram, only to find out their account has been deleted?
There are any number of reasons it may have happened. Maybe they got tired of using the platform and decided to delete their account.
Maybe they wanted to start fresh with a new profile. Maybe they did it on impulse. Or, there's a possibility that they violated the platform's Terms of Service. Whatever the reason, you're going to be curious. Viewing the deleted account could provide some clues.
You may also want to access the account for other reasons. For example, suppose you took a vacation with your friend and there were a bunch of pictures on their page. Without access to the account, you'll no longer have access to your vacation photos.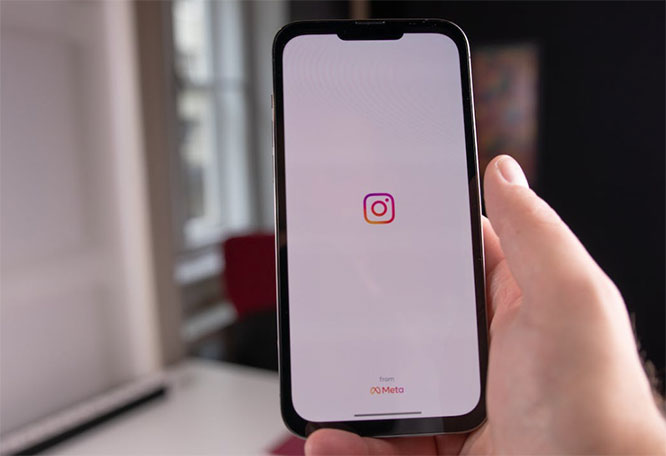 Thankfully, there are a few ways to view a deleted Instagram page. None of them work directly through the site or the Instagram app. But there are plenty of third-party tools that can help you find the account. Even if not, they might be help you find your old friend. Let's take a closer look!
Before you start, make sure you've searched for the correct Instagram username. If you're using the wrong profile link, it could appear that the account is deleted when in fact it never existed. Assuming you haven't made any errors, try the following methods.
1. Use the Wayback Machine
If you've never used the Wayback Machine, it's worth checking out. It's an online database of old websites and pages that no longer exist on the wider web. As of February, 2023, over 796 billion web pages have been archived. This makes it an incredibly useful resource for finding deleted pages – including Instagram accounts. Here's how to use it.
Visit the Wayback Machine webpage.
Type or copy/paste the URL for the Instagram account you want to access. Then click Enter.
You may see several versions of the page, archived at different dates. Choose the one you want to visit. If all you see is an Instagram login page, the snapshot was taken after the account was deleted.
Keep in mind that the Wayback Machine's web crawlers seem to be somewhat random. The page you want to view may have multiple archived versions. Or there may be no archived version at all. Either way, it's still worth trying, since the Wayback Machine is both free and easy to use.
2. Try a Google Search
To be fair, a Google search won't give you access to a deleted Instagram page. That's because Google will only display pages that are currently live on the internet. That said, a Google search can help you find your Instagram friend's other accounts.
If you know the person's real name and location, you'll generally get the best results. It's also worth searching for their username, as many people use the same alias across multiple platforms. This is easier when the username is something unusual. If the username contains any symbols other than letters or numbers, replace them with a space.
You can also append a tag to the person's name to search for them on a particular site. For example, if you search for "Jane Doe site:tiktok.com", you'll see only results from TikTok.
3. Run a Spokeo Search
Spokeo is a powerful search tool that's geared towards social media searches. It gathers data from over 120 social networks, which is pretty impressive. We can't even think of half that many! The neat thing is that you can search all of those networks from a single place. And you don't have to filter out a bunch off clutter like you do with a Google search.
To use Spokeo, just enter the person's name and click "Search Now." You can also search by email address, phone number, or physical address. Of course, if you have any of that information, you can reach out to that person directly.
The site will take a few minutes to go through its database. At that point, you'll be prompted to pay a fee to unlock the report. You can also unlock other information like family members and criminal records.
4. Look For Them on BeenVerified
BeenVerified is another search tool similar to Spokeo. It searches 55 social networks as well as public records. You can search by name, email address, phone number, and even search for vehicles. If the person you're looking for has set up a new account, you're going to be able to find it.
At first glance, BeenVerified looks like a regular search engine. You enter the person's name and click "Search." Like Spokeo, BeenVerified is a paid service. You'll have to pay a fee to unlock the results, but it's not a scam – it actually works.
Under the social media results, you'll see all kinds of information, including all available photos. This can be incredibly handy if you're trying to recover lost photographs. And if the account was permanently deleted, you'll be able to see when that happened.
5. Use TruthFinder
TruthFinder is yet another people searching tool. To use it, you'll need to enter the person's first and last name. You can select a state to narrow results if you know where that person lives. During the process, you'll also be asked whether the person is male or female, but this step is optional. You'll also be asked for the person's middle initial and age; this is also optional.
TruthFinder searches third-party databases as well as social media records. Once the search is complete, you'll be able to unlock the report. However, most of the information will be blurred out. As with the other services we've mentioned, you'll have to pay to get full access.
6. Use Social Catfish
If a name search turns up nothing, you'll have to dig a little bit deeper. Instead, you can try searching by using the person's profile picture. Many people use the same picture for many different profiles, so this can be very effective. Of course, you'll need a copy of the profile picture in order for this to work.
Social Catfish is a reverse image searching tool that's more powerful than Google's reverse image search. This is because it crawls dating sites as well as social networks, and Google doesn't crawl dating sites. Furthermore, it has a powerful AI algorithm that uses facial recognition to serve up similar photos. So even if you have a picture of the person that's different from their profile picture, it may still be effective.
To use Social Catfish, just go to their site, upload your image, and click "Search." After a few minutes, you'll be able to view the results. For a small fee, you can view the complete report.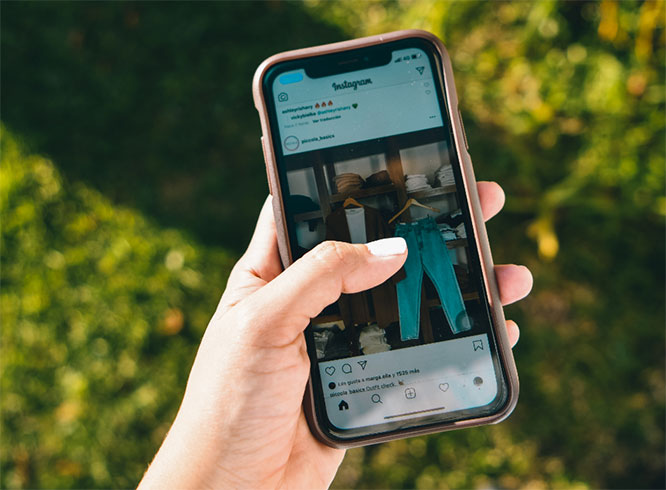 How Does Instagram Account Deletion Work?
There are two types of deleted accounts on Instagram. The first is a temporary deactivation, while the second is a permanent deletion.
Instagram allows users to temporarily deactivate their accounts. When the account is deactivated, their profile will be invisible. Other users can't comment, view their photos, or send them messages. The account will remain deactivated until you log in again. A login will automatically reactivate the account.
An actual deletion is permanent, but there's a 30-day grace period. Once an account has been deleted for 30 days, it's gone forever and there's no way whatsoever to recover it. Here's how to recover both types of deleted account.
How to Recover a Deactivated Instagram Profile
If you want to take a temporary social media hiatus, you can deactivate your Instagram account. This will make it appear to everyone else as if the account is completely gone. They won't be able to comment or message you. Meanwhile, you won't receive any notifications, so you can enjoy your hiatus in peace.
Recovering a deactivated profile is as simple as logging into the app or the website. Once you log in, your account will be just as you left it. This happens automatically, so if you want to stay deactivated, you'll have to manually deactivate again.
Keep in mind that Instagram reserves the right to permanently delete profiles that have been deactivated for 28 days or more. You can learn more in our guide to deactivated Instagram accounts.
How to Recover a Deleted Instagram Profile
You can recover a deleted Instagram account by logging into the app or the website. At that point, you'll see an option to "Keep account." Click that button, and your account will be restored. This will only work if the account has been deleted for less than 30 days. Otherwise, it's gone for good.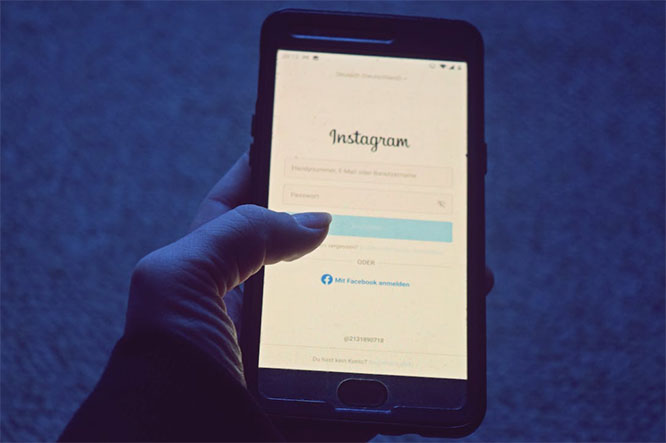 Final Thoughts
Finding a deleted Instagram profile can be difficult. Unless it was archived on the Wayback Machine, the profile is almost certainly gone for good.
That said, there are other ways to catch up with your Instagram friends. A Google search can help you find any alternate accounts or accounts on other sites. Or you could use a paid third-party service to run a deep social media search across many sites. You can even perform a reverse image search. With all of these options, you're bound to find the person you're looking for!