Intellidash Pro Wireless
Pros
Supports all Apple CarPlay features.
Built-in FM transmitter for your car's radio.
Suction mount is very easy to install.
Plug-and-play compatibility with any iPhone.
Cons
Wireless version costs extra.
Most settings are lost on system restart.
One of the benefits of Apple as a brand is that all your devices work together. Your iPhone, iPad, MacBook and Apple Watch all work in the same ecosystem, and share the same settings. It all works seamlessly, and that's a big part of what makes Apple such a popular brand. You can even use voice commands with Siri, across all your devices. The downside of this is that once you leave Apple's walled garden, much of the convenience disappears. A good example of this is when you get into your car. Many cars have their own built-in GPS, voice controls, and so forth. But they don't always play nicely with your iPhone. Needless to say, this can be a bit of a pain.
In 2014, Apple took a crack at addressing this issue by releasing Apple CarPlay. CarPlay is an app that links your smartphone with your car's built-in display. You can then use the car display for making calls, using voice to text, and accessing certain apps. For example, you can use your GPS app, or start a Spotify playlist. Basically, you can keep your phone in your pocket and still access its most essential features. But what if your car doesn't have a touchscreen display, or it isn't compatible with CarPlay? In that case, you'll need to use an aftermarket display, like the one we're reviewing today.
The Car and Driver Intellidash Pro Wireless is a 7-inch touchscreen display that works with Apple CarPlay. It's designed to mount on your dash or windshield, so you can put it anywhere in front of you. It also works via a wire or wirelessly, which makes it easy to connect. But does that mean it's the best answer to your needs? To find out, we'll have to look a little bit closer at all its various features. We'll examine the physical construction, the user interface, and more. Once we've given it a thorough examination, we'll be better positioned to give an overall opinion. Let's take a closer look!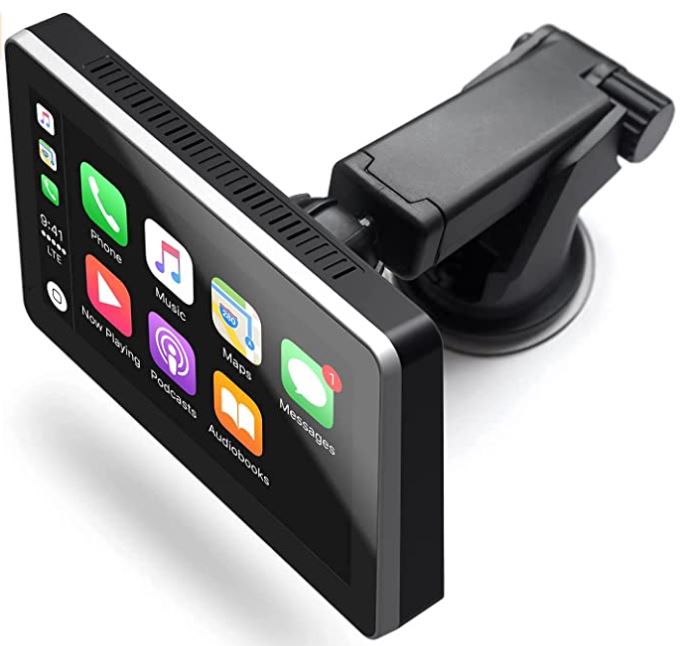 Why Use an Apple CarPlay Display?
The main benefit of CarPlay is that it's safer than using your phone. For example, let's say you use one of those little fobs that beams your phone's output via an FM signal. You can certainly listen to Spotify that way, or anything else for that matter. But you still have to take out your phone to work the controls. This is way more distracting than using your car's display. If yours won't work with CarPlay, a third-party display is the next best thing.
Apple also puts an emphasis on safety in the way the interface works. To begin with, apps are optimized for use on the road. Icons are larger, and certain features may be altered or blocked. For example, if you go to send a text, it will launch voice-to-text instead of the onscreen keyboard. Along the same lines, many apps are blocked altogether – for example, you can't play any games. Most first-party Apple apps will work just fine, since they're now developed with CarPlay in mind. There are also around 20 supported third-party apps, most of them audio related. Spotify, Audible, iHeartRadio, Pandora, and the NPR app are all supported.
All CarPlay-supported apps support voice controls, and can be operated 100 percent hands-free. As a result, you'll need to use Siri if you want to get the most from a CarPlay display. If you don't already use Apple's voice assistant, now is the time to start. And if you're already an avid Siri user, you'll probably notice some differences. When CarPlay is active, Siri will tailor her responses for someone who's driving. If you're looking for directions or traffic alerts, she'll be quicker to respond. And if you ask her questions on other topics, she'll give you a shorter, less distracting answer than usual. This is done with safety in mind, to encourage you to keep your focus on the road.
It's important to note that CarPlay doesn't replace your vehicle's ordinary controls. For example, if you have a built-in satellite radio, you'll use the vehicle controls for that. For normal, terrestrial radio, you'll still use the regular radio controls. The same goes for other functions, like your air conditioner, heat, and collision-avoidance systems.
One nice thing about a third-party CarPlay display, instead of your car's built-in display, is the reliability. With a built-in display, you can often run into compatibility issues. In many cars, the CarPlay interface will entirely replace the ordinary display. But on newer cars, the touchscreen is often where you go to adjust the climate control, and adjust other settings. So if you want to change the temperature, you have to shut off CarPlay, then start it up again after. Some manufacturers, like Hyundai, have a special interface for you to easily access the regular vehicle menu. Others, like Volvo, go into split screen mode when CarPlay is connected. But that's far from a sure thing.
With a third-party display, you get the benefit of knowing it's made specifically for CarPlay. And if your car already has its own display, you'll be able to access its ordinary features. That said, there's one drawback. If your car has an audible collision avoidance alarm, it won't interrupt audio from a standalone screen. On the other hand, if you're using a built-in display, important alerts will pre-empt whatever's on CarPlay.
With all of that being said, keep in mind that you need an internet connection to use most features. Siri is cloud-based, and won't work if you have your data turned off. The same goes for your GPS app, music streaming apps, and other online functions. CarPlay itself will still work, though.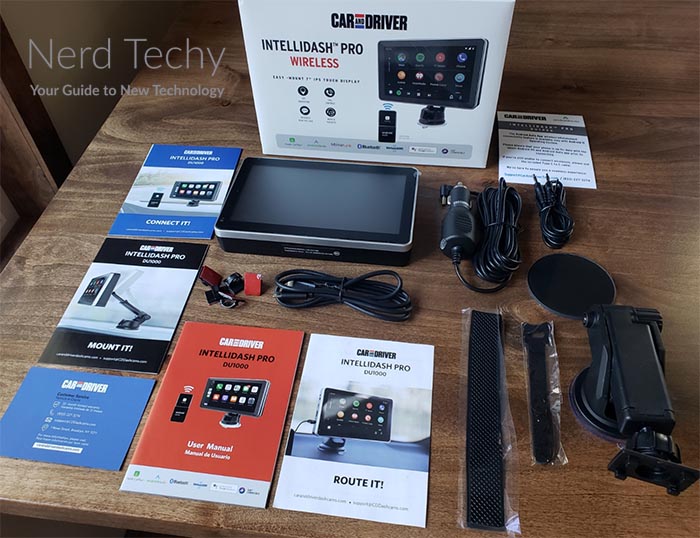 Design & Installation
The Car and Driver Intellidash Pro is designed as a standalone touchscreen for CarPlay use. It's constructed from black ABS plastic, with a silver-grey bezel. The top is vented, to allow for plenty of cooling, and the screen measures seven inches on the diagonal. It's an IPS display, which means you get an ultra-wide viewing angle. It doesn't have to be pointed directly at you in order to work. Not only that, but the touch response is very accurate. There's virtually no parallax, so the screen registers each touch exactly where you put your finger.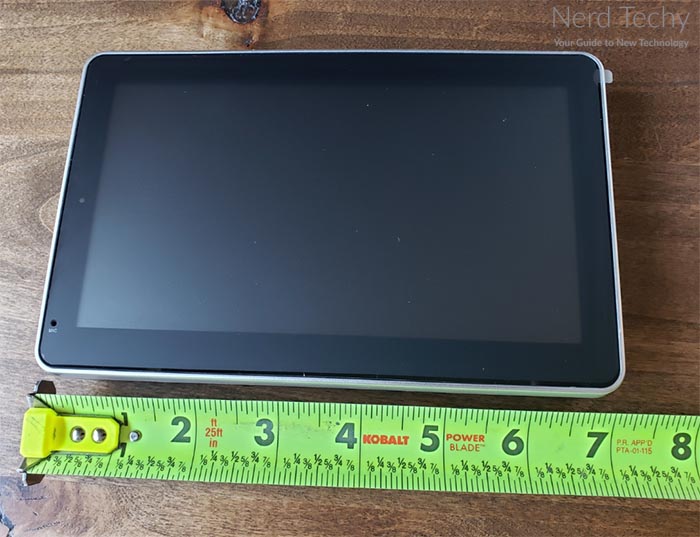 There are plenty of adjustments you can make, such as changing the brightness. However, there doesn't seem to be any internal system memory. Whenever you restart the device, your settings are returned to the default. If you've set a particular channel for the FM transmitter, it will no longer be in place. The screen brightness will return to the factory setting, and you'll have to adjust it again. For what it's worth, the region will always reset to Europe, but that doesn't actually seem to affect anything.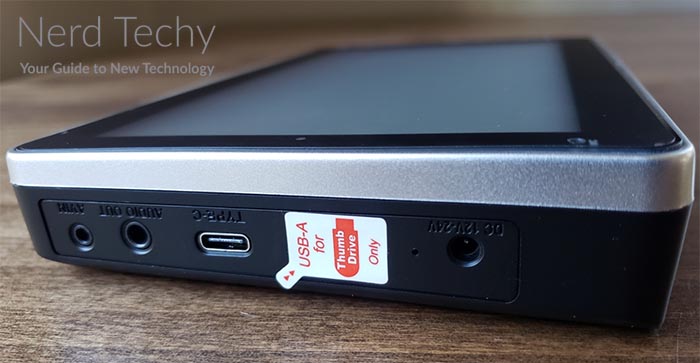 If you'd rather use your car's display, but don't have a way to connect, there are other options. For example, we recently reviewed the best Apple CarPlay wireless adapters for using your car's built-in display. This will save you the need to mess around with installation.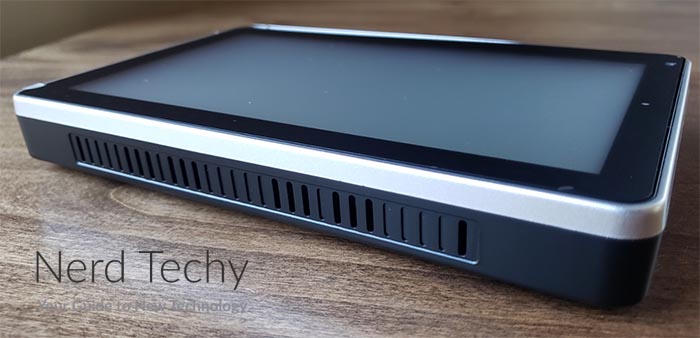 Then again, the Intellidash Pro is very easy to install. It comes with a suction mount, which is strong enough to stick to your dash or your windshield. The mount is hinged at the back, with a 360-degree rotating knuckle just behind the screen. In addition to the suction cup itself, there's a gel strip that both improves adhesion and provides shock absorption. Once the display has been mounted, all you have to do is plug it into your car's 12-volt DC outlet. That's all there is to it; you're ready to go.
Connectivity & Functions
The default way of connecting your phone to the Intellidash Pro is via USB Type-C to lightning. Just plug it into the port on the side of the screen, and your iPhone will automatically connect. An added benefit of using the wired connection is that the screen also doubles as a charger. So you can keep your battery full even while you're playing music or using your GPS. That said, wires are an inherently sloppy method of connection when you're inside a car. You have to remember to bring your charging cable, or buy a second one for your vehicle. And then you have a wire dangling off a device on your dash while you drive.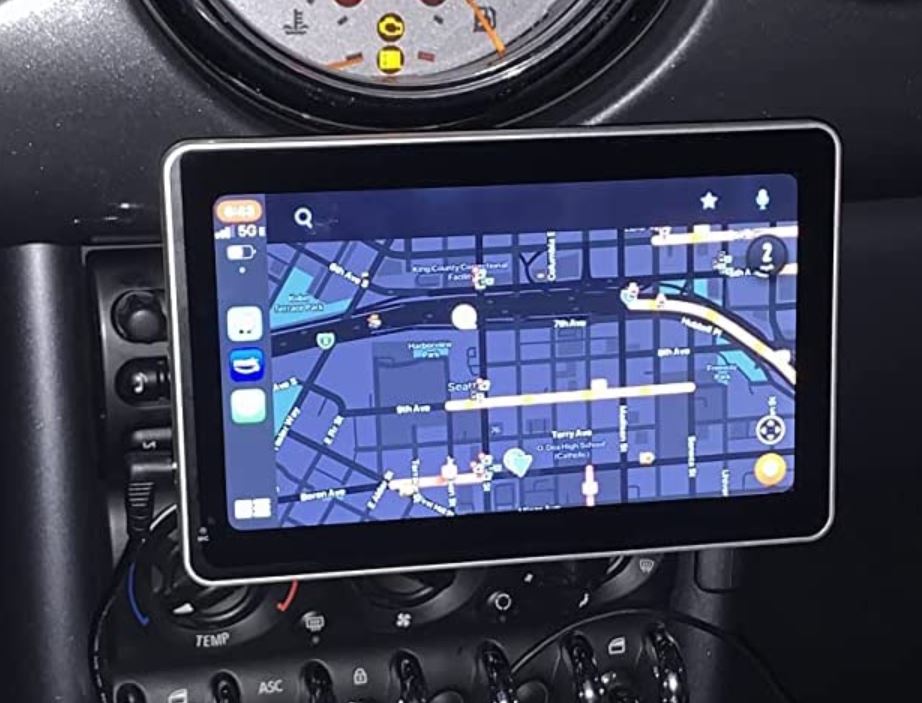 For a few dollars extra, you can get the wireless version of the Intellidash Pro, which is the one we reviewed. With the wireless version, you don't have to plug into anything. You just open your phone's Bluetooth menu and pair it with the device. Once it's connected, you'll be able to take advantage of all the same features you could with a wired connection. You can make phone calls, listen to your favorite streaming apps, and navigate to your destination. Keep in mind that the Intellidash does not come with any streaming service memberships. If you want to use the XM radio, for example, you'll need both the iPhone app and a subscription.
Both the wired and wireless versions boast built-in speakers, so you can listen to music directly from the screen. That said, they're not as loud or as rich as you'd expect from your car's actual speakers. Thankfully, you can use the built-in FM transmitter to broadcast what you're listening to. That way, you can just listen on your car radio.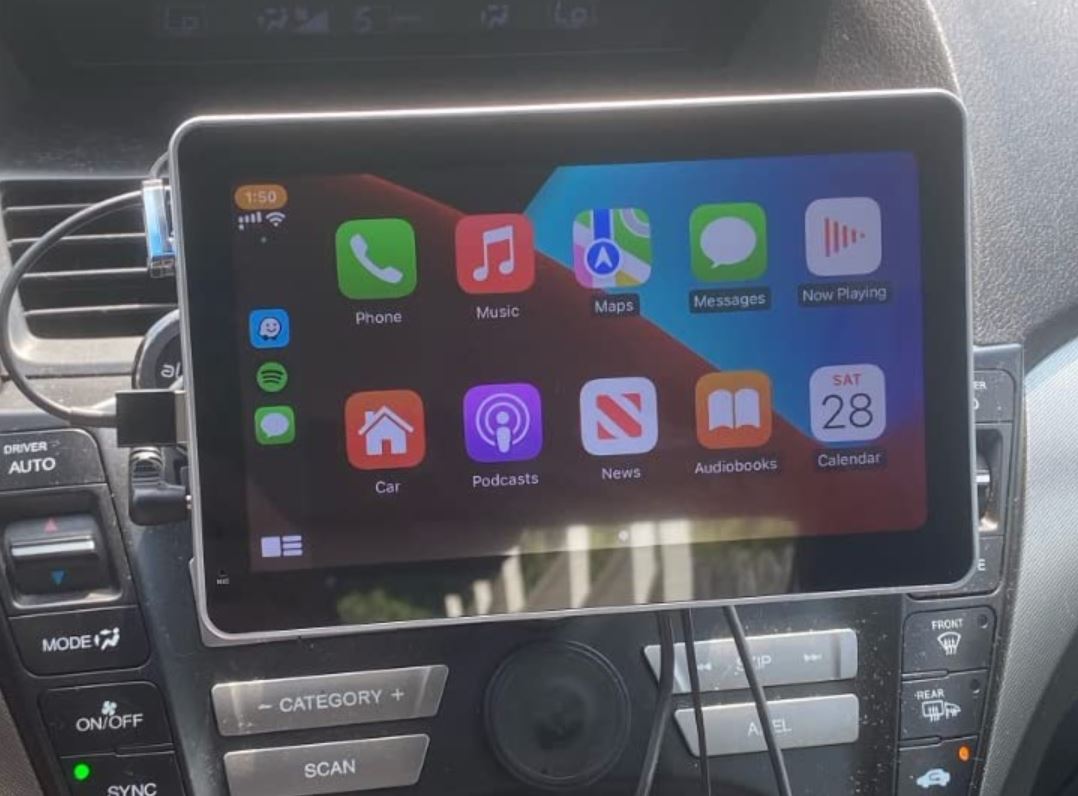 Final Verdict
The Car and Driver Intellidash Pro Wireless Touchscreen is a great additional screen if your car doesn't support Apple CarPlay. It gives you a way to access your phone's essential features, such as calling and GPS. It also allows you to access most major streaming apps. We would have preferred an interface that remembers your settings from one day to the next. But other than that, we didn't have any major complaints. It's well-engineered, it's easy to install, and it works with any iPhone.