One of the best cinematic experiences any of us can have is a trip to the silver screen. Unfortunately, there are a few downsides to the cinema. First, you've got to wait in line for half an hour. Then you need to pay admission. If you want popcorn, that's going to cost you $20. A group of four heading out to the movies can easily cost upwards of $100.
Movie buffs often recreate the cinema experience from the comfort of their own homes. With a decent set of speakers, a new projector, and a box of Orville Redenbacher, you've got the joy of the theater in the comfort of your own home.
The only problem is that projectors are expensive. Five years ago, you couldn't even find a standard definition projector for under $1000. But today, projectors are now more affordable than ever. Sure, you still drop a month's wages on a 3D projector that produces 4k video. But then again, were can you even find 4k content?
If you're looking for cinema on a budget, you can't go wrong with iRulu projectors. Instead of all the bells and whistles you don't really need, they sell simple projectors that do exactly what they're mean to – play video. The end result is a projector that can let you permanently recreate the movie theater experience in your own home, for less than the cost of a family trip to a single movie. Let's take a look at their latest offering, the BL20, and see what you get for your money.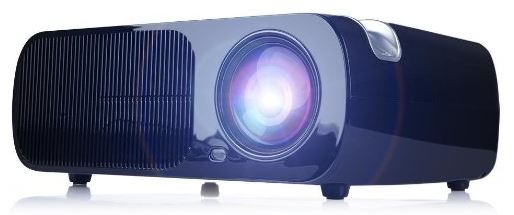 First Impression
Taking it out of the box, the first thing you notice about the iRulu BL20 is that it's very small. We've reviewed a few high end projectors recently, and they tend to be huge mammoth devices. But the iRulu is lightweight and compact. You could easily throw it in a backpack if you wanted to head over to a friend's house for a movie night. On the outside, the projector looks pretty standard. You've got the lens, the focus ring, some inputs, and a couple buttons. Let's take a look and see what's under the hood.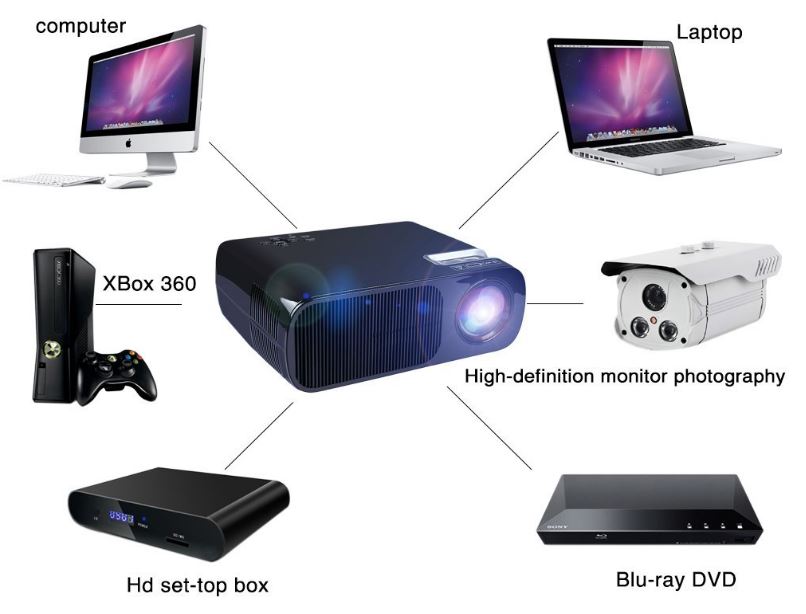 Connectivity
Although virtually all media players use HDMI now, iRulu has still given you a plethora of connectors the plug in any Blu-ray, DVD, game console, or laptop you have kicking around. If you're going to mount it in one position, there are two HDMI inputs that would allow you to leave your media connected and switch between them via the included remote. You've also got a VGA cable for connecting laptops that do not have HDMI, as well as component input. If you're going to be playing older DVDs or VHS tapes, there is a composite input as well.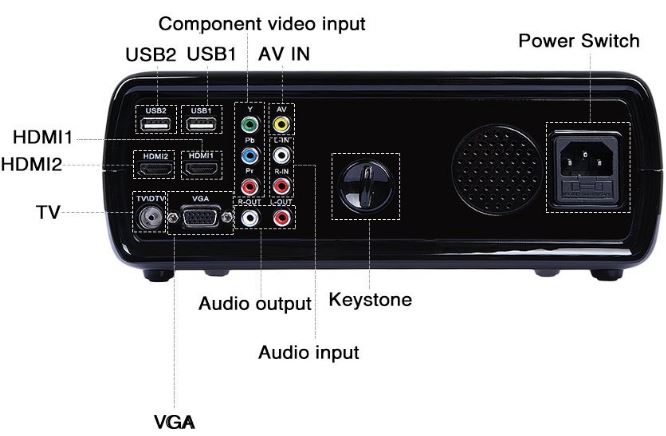 You may have also noticed the USB inputs on the back. This is one of the coolest features of the projector. You can plug in a flash drive or external HDD (note: 2.5" only!) and play your movies off the drive. This is great for people that download their films, as long as there is no DRM present. You can also view images, if you want to share a slideshow.
Image Quality
While the image is clear and bright, this is definitely a projector for a casual movie experience. It supports scaling from 1080p, however the actual resolution is 800×480. This is an EDTV resolution, not HDTV. What this means is that images are clean and sharp, but not quite as detailed as you'd get with a 1080p projector. Fortunately, images are scaled and not cropped. There are many economy projectors on the market that use a nonstandard resolution, and have to chop off the edges of your film in order to make it fit. But with the iRulu BL20 1080P HD 3D Projector, the entire frame is visible.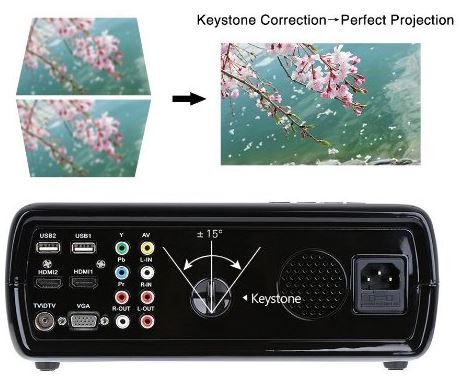 The image is quite bright for such an affordable projector. Most of the time, they offer 1200 lumens at best. This requires a completely dark room in order to get a clear image. But the iRulu BL20 has a 2600 lumen bulb. This isn't bright enough to use outdoors in direct sunlight, but it will be fine indoors with the curtains drawn.
Image Size
The benefit of a palm size projector is that it has a very short throw distance. This refers to the distance from the projector itself, to the actual screen. You can use this projector as close as 1.2 meters from your screen, giving you a reasonable 32-inch display. If you want a bigger screen, you can place it as far as six meters back giving yourself a massive 200-inch screen. Remember, screens are measured diagonally. 200" is huge. This is bigger than your garage door. If you stood at the bottom of a 200" screen, you head would probably be less than halfway from the top. If you're sitting six feet or so from the screen, this is equivalent to an Imax movie. We're very impressed that such a tiny little projector can produce such a huge image.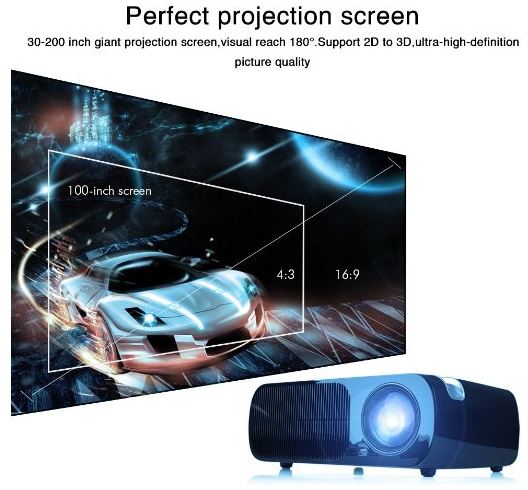 Maintenance
One of the biggest drawbacks of digital projectors is the maintenance expenses. Generally, they use expensive bulbs that will burn out after a year or two. Replacement bulbs are often over $500. The iRulu BL20 is one of the only projectors we've come across in this price range that uses an LED bulb. Not only are LED's brighter, but they last a very long time. On this particular projector, you can expect 20,000 hours of life. This means that if you watched a two-hour movie every single day, it would be 27 years before the lamp burned out. How many 27-year-old electronics do you have in your house? Probably not too many, so you can use this projector as much as you want without fear of having to replace the bulb.
There is one little bit of maintenance required. You have to let the projector cool occasionally. The manufacturer recommends a 30-minute break after four hours of use. This probably won't make much of a difference to most users. However, if you're planning to watch the entire Lord of The Rings trilogy in one sitting, you might want to plan for snack breaks.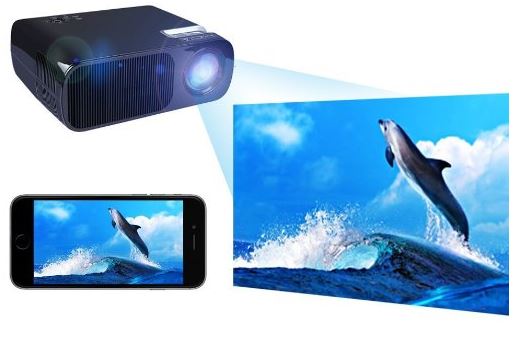 Sound Quality
The iRulu BL20 projector also has built in speakers, so even if you don't have a home stereo you can still begin to enjoy movies right out of the box. The sound quality is actually quite impressive, comparable to the speakers built into most modern televisions. They're clear, don't suffer from distortion, and are loud enough to fill up a room.
The only problem we found with the speakers is that they are both located inside the projector, which is quite compact. If you're watching a huge 200" screen, you might want some speakers that are a little larger, or at least placed on either side of the screen. The included speakers still work very well, but they are just don't have the same cinematic experience you get from the huge image size.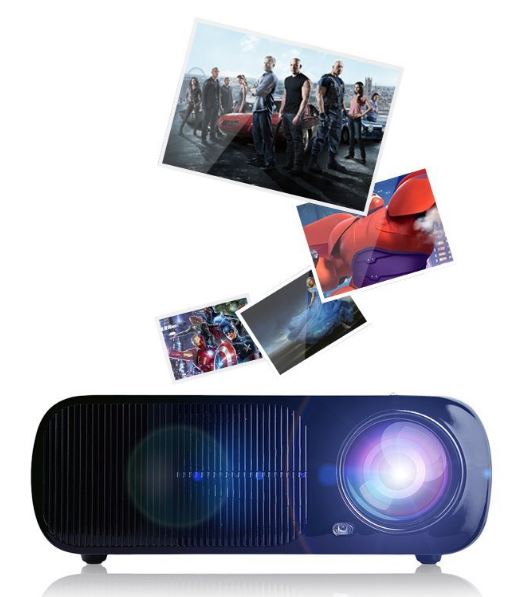 Optics
The included 10-piece lens is made completely from glass. At this price range, there are several projectors out there that use plastic lenses. These should be avoided at all costs. Plastic has a tendency to heat up and warp, which fogs up your image. The glass lens keeps everything sharp and won't degrade over time. This also means that the focus is very easy to adjust. Simply turn the lever behind the lens until the image is sharp.
So, Should I Get The iRulu BL20 1080P HD 3D Projector?
If you're looking for a large screen projector that won't break the bank, the iRulu BL20 is a very affordable option. It's one of the most inexpensive projectors on the market, and it's compact enough to carry around. This makes it excellent for impromptu movie nights. Hang a sheet in the back yard and have your own outdoor theater for the kids. Or, pack it with you while you go camping and give the kids something to watch in the tent so you and your partner can have some quiet time. It's versatile, durable, and overall a great purchase.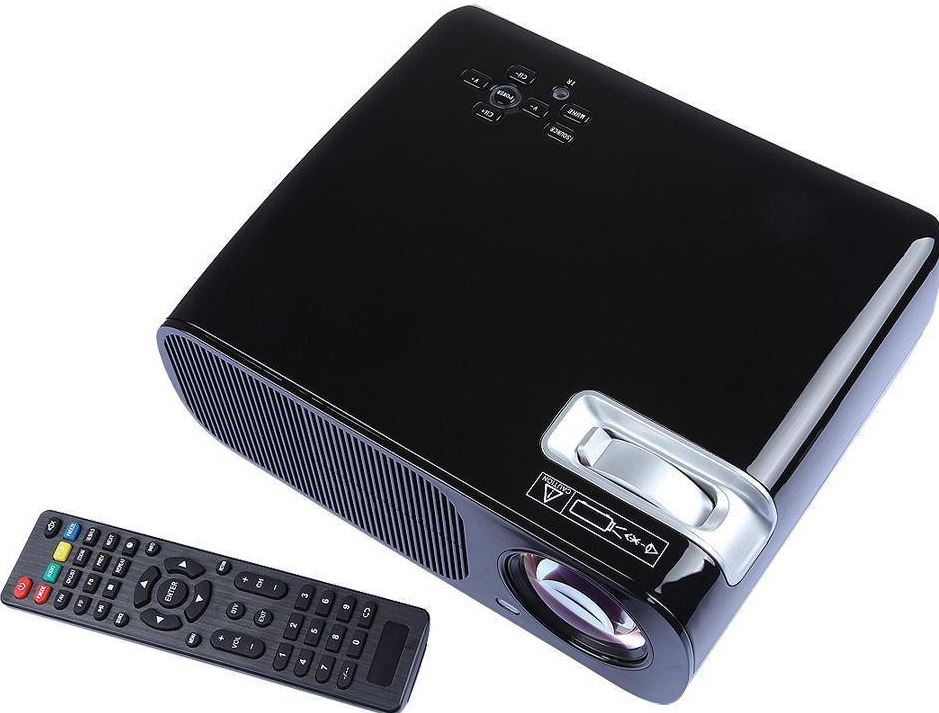 It is important to remember, however, that this is one of the most inexpensive projectors you can get. You can't expect the quality to match the latest televisions that usually cost 5 to 6 times as much as it. The video is still totally watchable, it's just not quite as sharp as a true 1080p display.
Meet Derek, "TechGuru," a 34-year-old technology enthusiast with a deep passion for tech innovations. With extensive experience, he specializes in gaming hardware and software, and has expertise in gadgets, custom PCs, and audio.
Besides writing about tech and reviewing new products, Derek enjoys traveling, hiking, and photography. Committed to keeping up with the latest industry trends, he aims to guide readers in making informed tech decisions.