KOSPET OPTIMUS 2
Pros
Beautiful 400 x 400-pixel display with vivid colors.
Gaming-capable hardware.
Powerful 13MP camera.
Long-lasting battery.
Well-built and heavy-duty feeling.
Cons
Proprietary charging cable.
No water-resistance rating.
These days, we rely more than ever before on an array of connected devices. The most obvious thing that comes to mind is your smartphone. Yes, you use it for calls and texts. But you also use it for a ton of other purposes. Take a look at all of your apps, and think how many times you open one. We use our phones for ordering food, for banking, and for accessing social media. We use them for streaming videos, and for getting directions on the road. By the time you add up all of those uses, it's easy to forget that old-school phones only made calls. Not only that, but our phones can connect to many accessories, such as a smartwatch.
When the first smartwatches came out, they seemed like a solution in search of a problem. For one thing, what's wrong with an ordinary watch? For another thing, your phone could already do anything your smartwatch could do. Even so, a lot of people bought them, if only for quick and easy talk-to-text communications. And modern smartwatches have started to incorporate more and more useful features. Perhaps most importantly, a watch is in direct contact with your skin. This allows you to collect all kinds of biometric data that you can't collect with a smartphone. As a result, smartwatches have become particularly popular companions for many fitness apps.
Now, we're going to review the KOSPET OPTIMUS 2. This is a powerful new smartwatch with oodles of fitness features. It also has a long-lasting battery, and can go for as many as five days between charges. This is all good news, but there are many more features that are essential to a good smartwatch. To truly understand whether this one is worth the investment, we had to take a closer look. We'll go over the physical design, and how the watch is constructed. We'll talk about the camera quality, as well as the display. And of course, we'll talk about the software, and what phones it can be used with. After we've looked at these and other factors, we'll be able to deliver our verdict. Let's begin!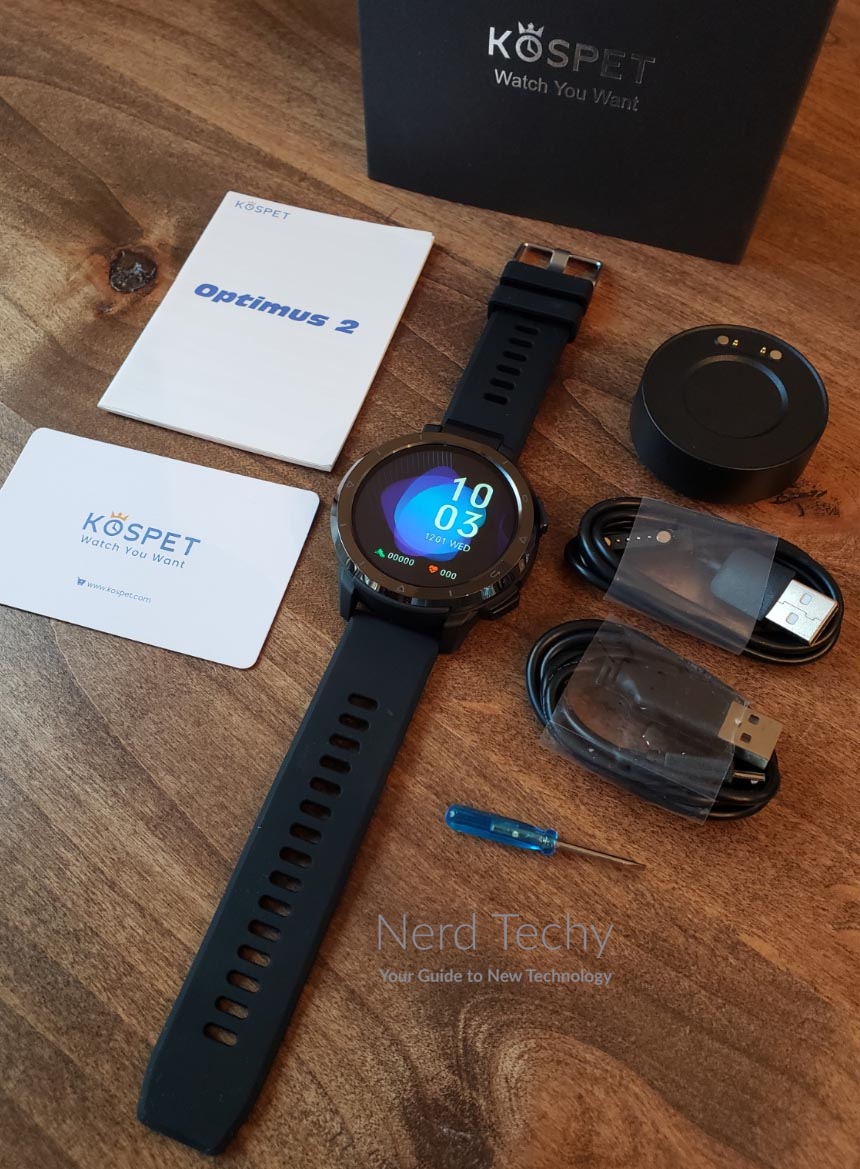 Overall Design
The KOSPET OPTIMUS 2 is constructed primarily from a durable, tough plastic. The case is all black, with a beefy feel to it. At 52mm wide, the wrist presence is pretty large, so it will definitely attract some attention. At 17mm thick, it's also pretty fat. Much of this thickness is due to the ceramic bezel, which is matte black with markings at the 5-minute marks. The bezel serves two purposes here. To begin with, it protects the screen from getting scratched or dinged. But the markings also correspond to the position of various on-screen controls. Depending on your screen layout, this nicely complements the UI.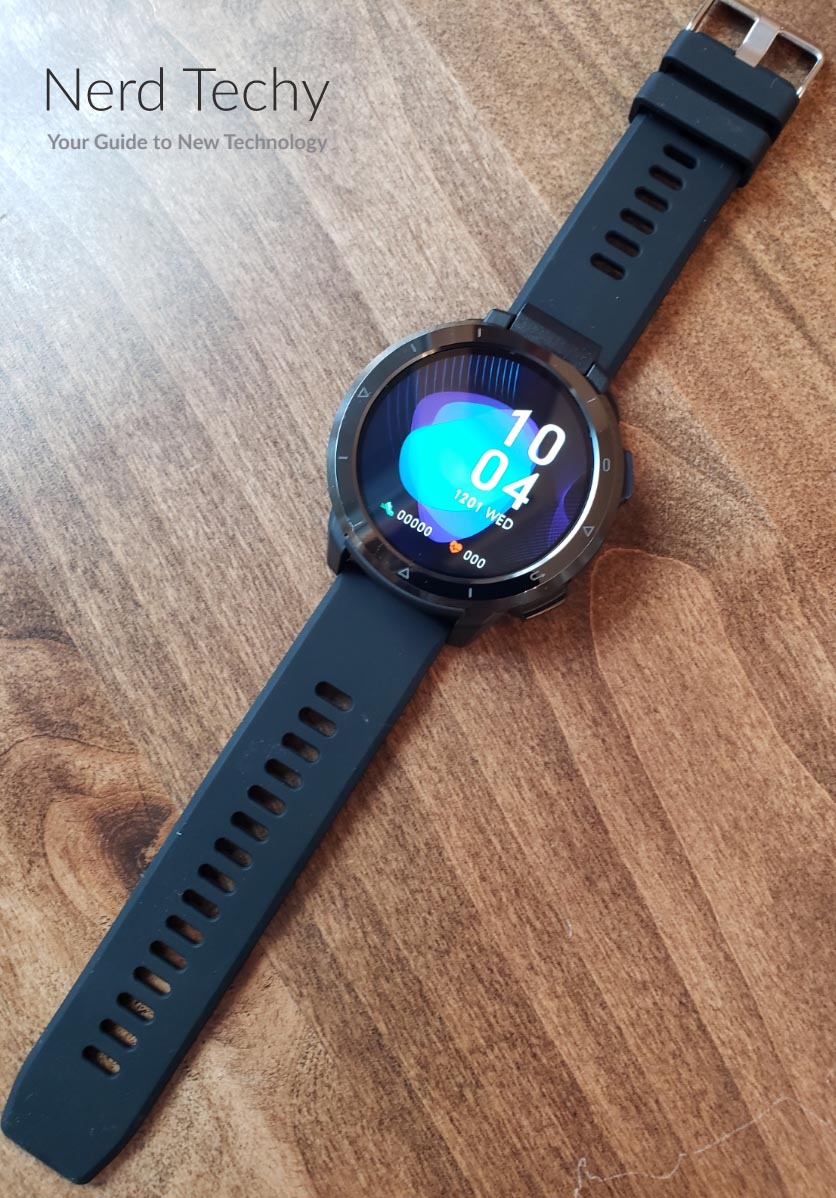 The lugs are surprisingly narrow, at only 22mm apart. This allows for a slim, straightforward strap that's neither too small nor too ostentatious. The strap is available in black or brown, and is made from a soft, comfortable silicone. The watch and strap together have a maximum circumference of 10.2 inches. That's quite large, but there are several clasp positions to accommodate any wrist size.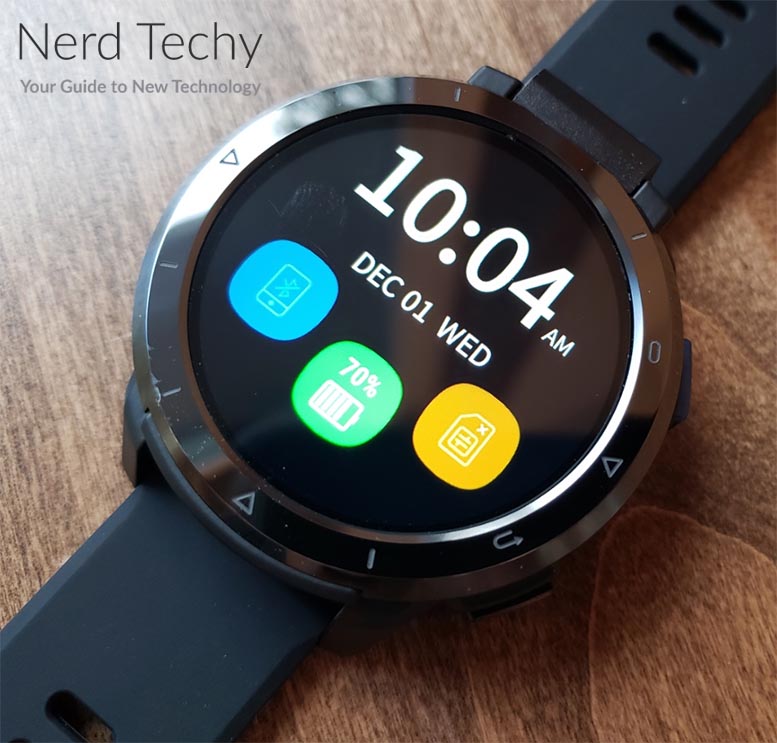 The 1.6-inch IPS display is bright and vibrant, and can be viewed from any angle. It also has a high resolution for the size, at 400 x 400 pixels. One thing we liked about this watch is how many and varied the dial options are. Depending on your preferences, it can look like just about anything. Do you want a clean, Apple Watch-style display with the time and date? Do you want a complicated analog design with separate day and date windows? A hybrid design? One that tracks your steps and calories directly on the dial? With several options to choose from, you'll be able to find the layout that works best for you.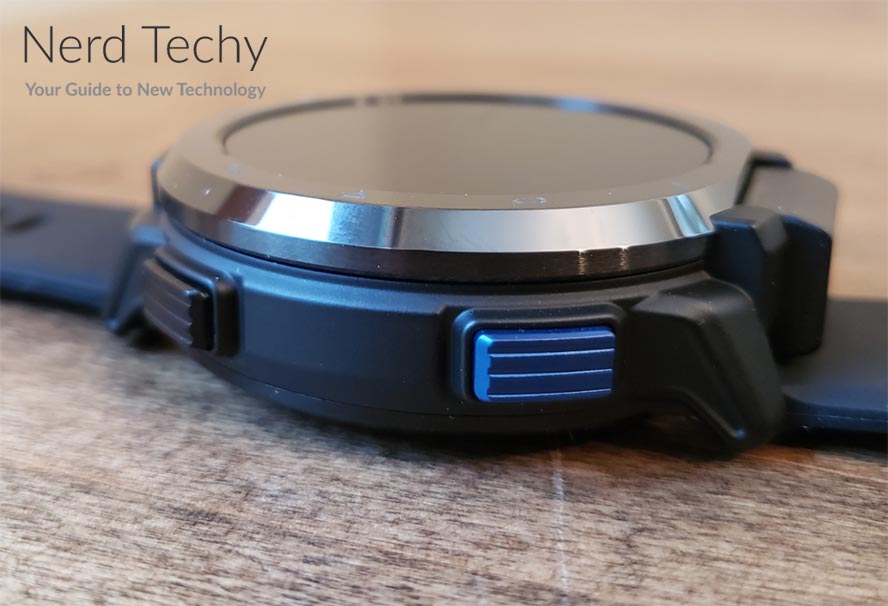 The OPTIMUS 2 runs Android 10.7, which allows for certain powerful functions. Most notably, you can enable dark mode on a system-wide basis, instead of on a per-app basis. You also get support for all of the latest Google apps from the Play Store. If you want to install Google Maps or other popular apps, you'll be able to do it. Most importantly, though, you're getting the best possible forward-compatibility. You'll be able to use the watch for longer before you start losing any kind of support.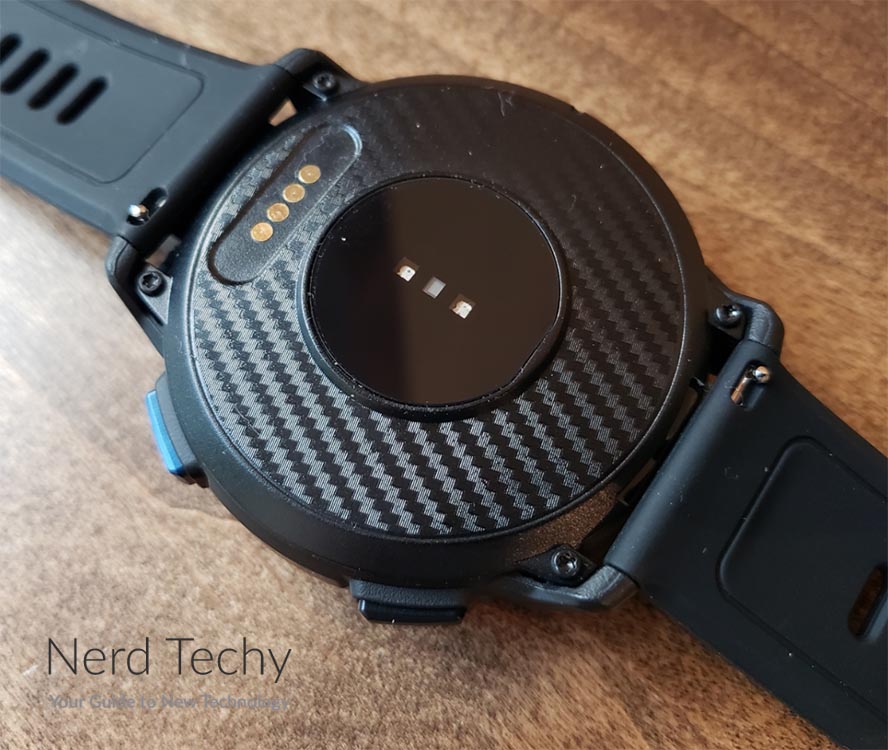 The one downside of this watch's design is that there's no stated water-resistance rating. It's not surprising, given its nature, but some smartwatches are indeed water-resistance. One good example is the KOSPET TANK M1, which is water-resistant to a depth of 50 meters. We wouldn't necessarily recommend diving with it, but it's safe for swimming or showering.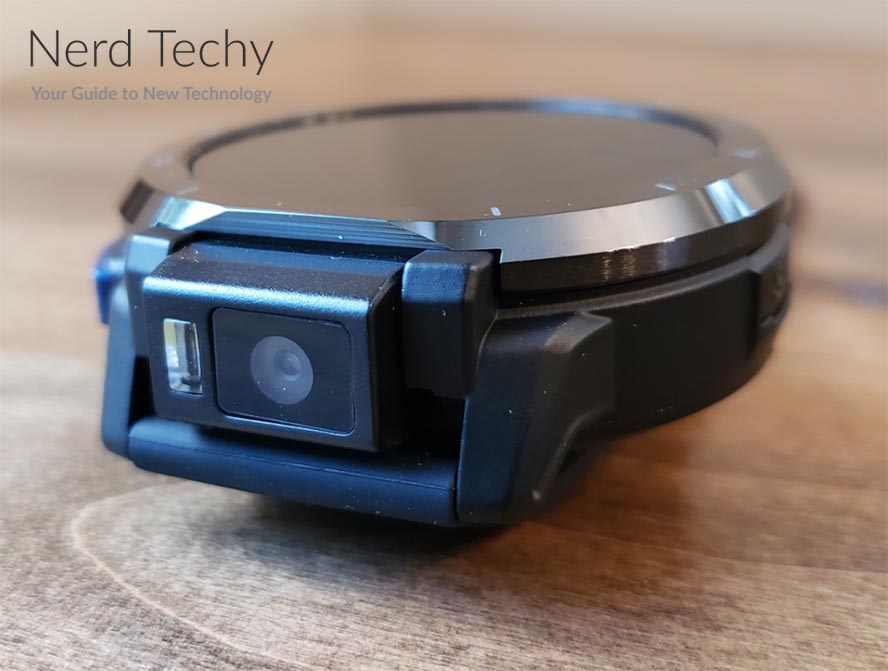 Battery & Connectivity
Before we talk about battery life, let's talk about how the OPTIMUS 2 works. It can operate in two different modes, with two sets of features. The standard mode is Android mode, and it's the most straightforward. You can access all the watch's apps and features without exception. The second mode is "Lite" mode, which supports only a handful of features. You can call, text, and use the timekeeping and fitness functions. Everything else is turned off.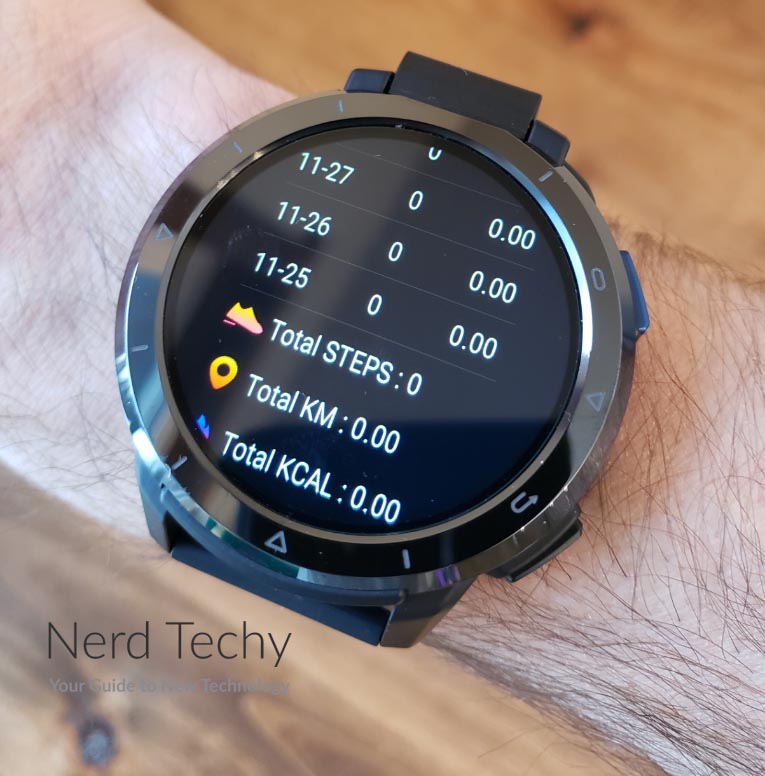 So, why would you want to use "Lite" mode? It's going to save you a lot of battery life. In fact, the 1,260mAh battery will last for three to five days in "Lite" mode. By comparison, it will only last for one or two days on Android mode. The range is pretty wide in both cases, because a lot depends on what you're doing. If you're making a lot of phone calls, for example, your battery will run out a lot faster.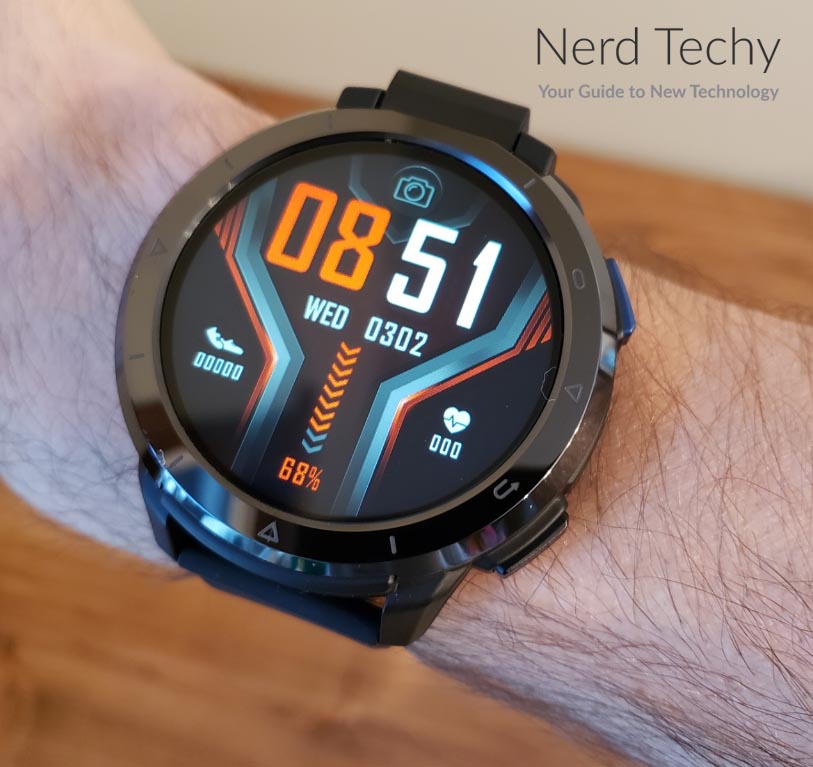 When it comes time to charge, you'll have a couple of different options. First, you could use the proprietary cable. This will charge your battery in about two hours, and can be powered by any USB port. That said, because it's proprietary, you might run into trouble if it gets lost or damaged. On the plus side, the OPTIMUS 2 also supports wireless charging. This is a little bit more convenient, but it also takes a touch longer. KOSPET actually provides an optional wireless charging power bank add-on for a small extra fee. It charges via USB, and has a capacity of 1,000mAh, nearly doubling your battery life.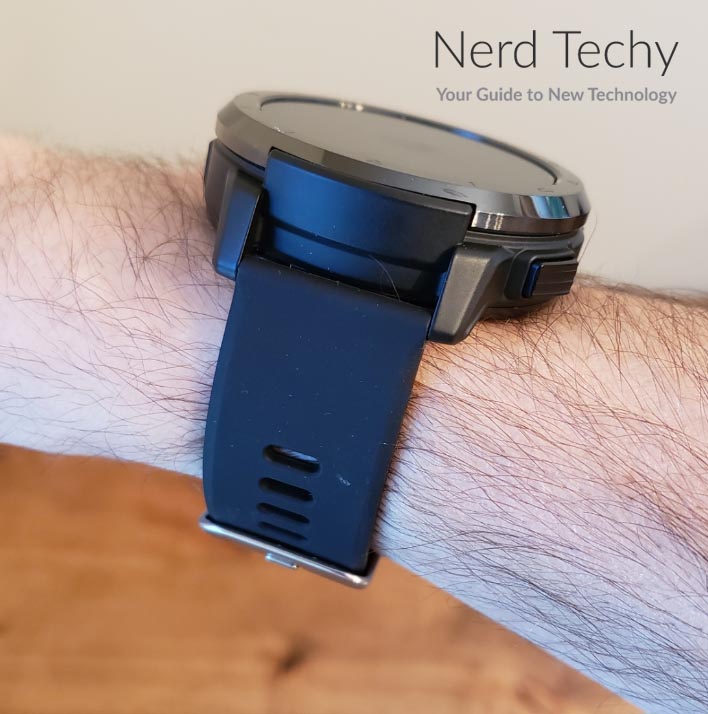 To connect to your phone, you have two different Bluetooth versions. The first is Bluetooth Low Energy (BLE), also known as Bluetooth 4.0. This is an older technology, and it doesn't have enough bandwidth for good phone conversations. That said, as the name implies, it draws a lot less energy than other Bluetooth versions. For background apps and notifications, it's more than good enough. When you use the phone or another high-bandwidth app, the OPTIMUS 2 switches over to Bluetooth 5.0. This is the current Bluetooth standard, and provides much better audio quality and faster data transfer.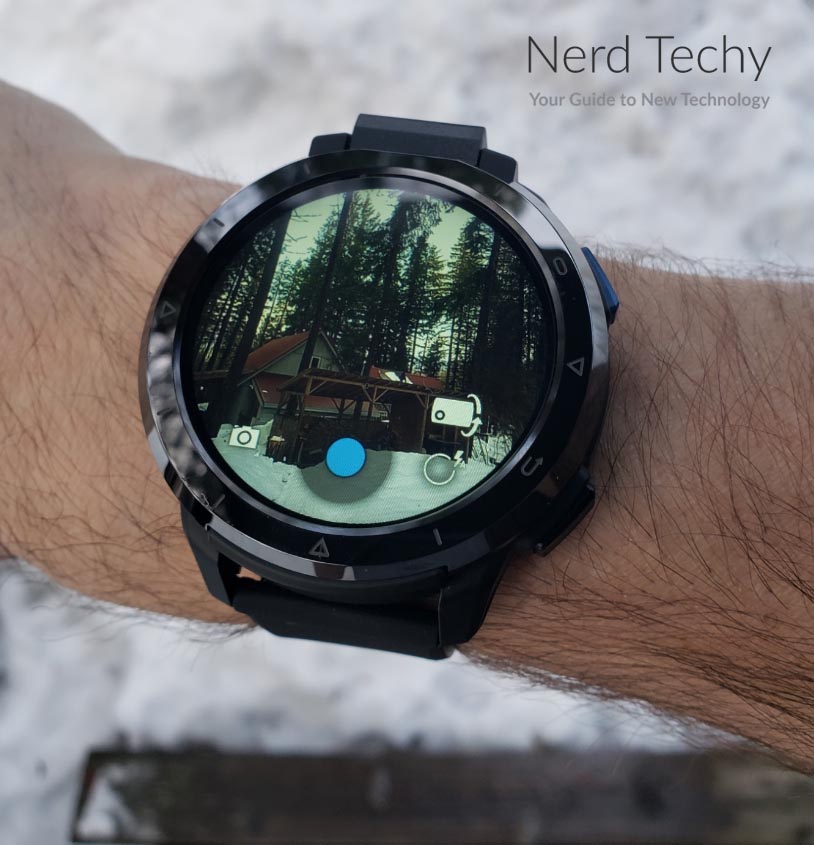 This watch supports dual-band WiFi. You can connect to either 2.4GHz or 5GHz, so you'll be able to hop onto any network. Not only that, but you get multiple geolocation services. In addition to GPS, you can ping off of GLONASS, A-GPS, or Beidou satellites. You'll get a much better fix on your location than you would with GPS alone.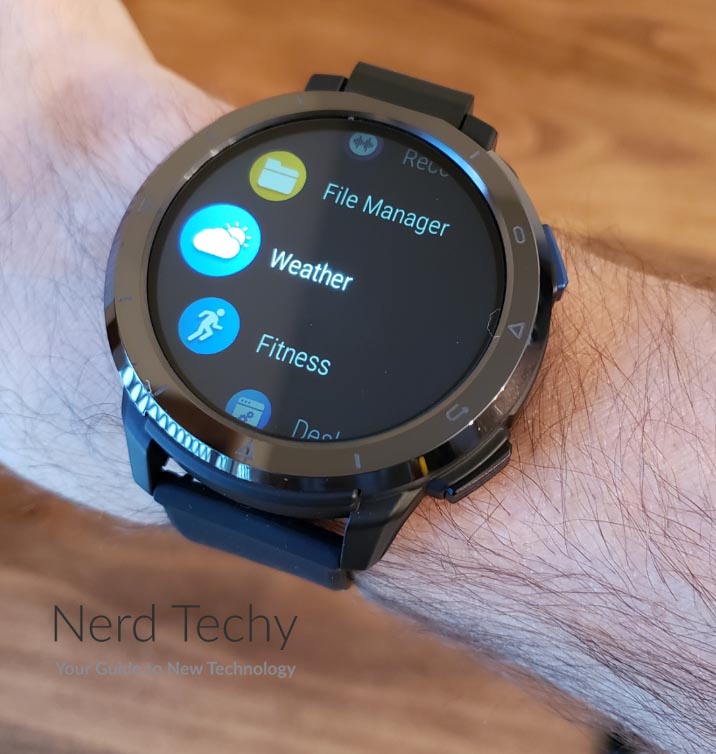 Apps & Extras
So, what else is the KOSPET OPTIMUS 2 capable of? To begin with, there's a whole slew of health and fitness functions. Among other things, you can measure your heart rate and blood oxygen. You can also track your sleep patterns, and see if they're healthy. As far as sports go, you can put the watch into an array of different sports modes. For running alone, you can choose outdoor, indoor, or outdoor walking. With over 25 more sports to choose from, you can track your performance at just about any fitness activity.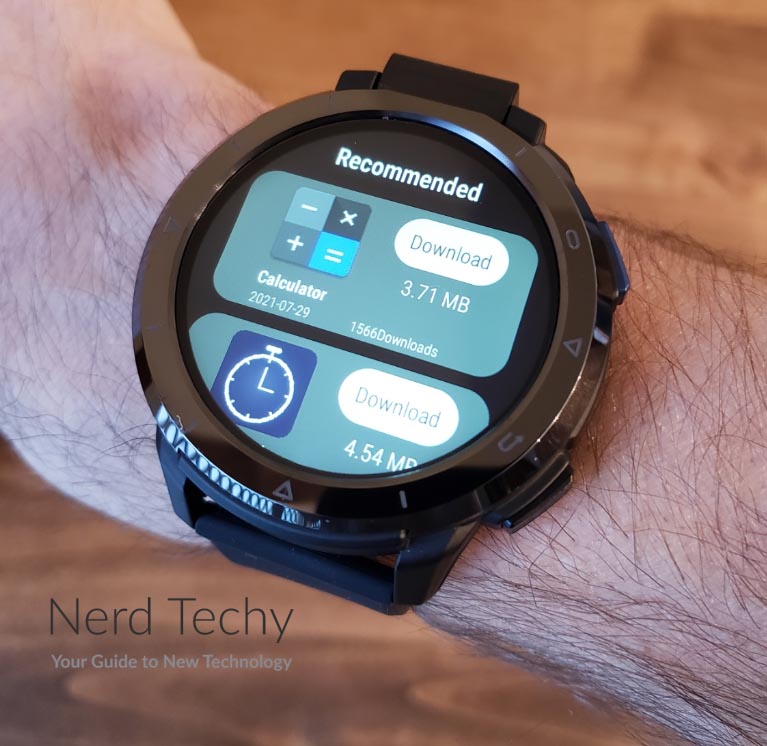 As far as smartphone support goes, you can pair with almost any modern phone. In addition to supporting Android 5.1 and up, you can also pair with iPhones running iOS 7.0 or later. As a result, you're not limited to pairing with only Android or only iPhones.
You can also play all the latest mobile games. While a watch obviously isn't the ideal gaming platform, sometimes it's the only option. In this case, you can take advantage of a fast 4GB memory chip and 64GB of EMMC 5.1 flash memory. This gives you enough capacity to handle 3D graphics and larger online game worlds.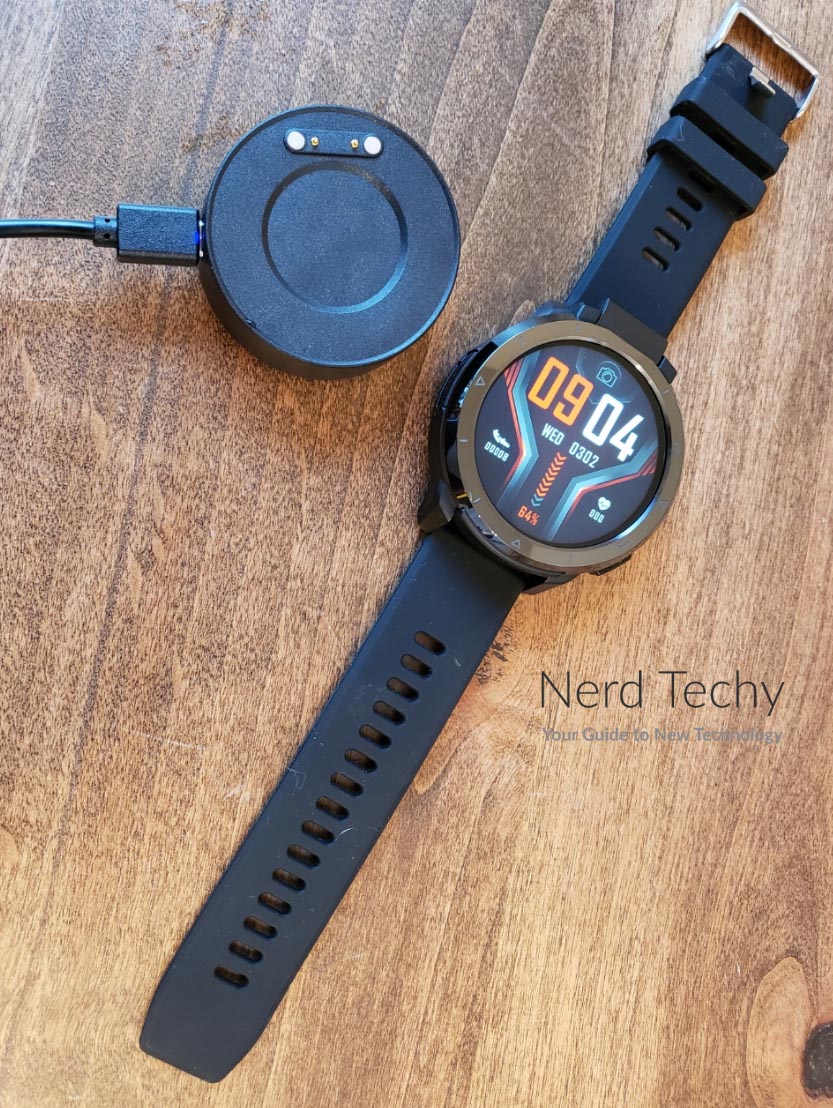 Another big benefit of more memory is the ability to store a large number of pictures. That's fortunate, because you're going to want to take advantage of the OPTIMUS 2's powerful camera. It has an impressive 13-megapixel resolution, so you can take some truly stunning photos. By way of comparison, the iPhone 13 "only" has a 12-megapixel camera. The camera is built into the top of the watch, and is typically pointed forwards. But you can also rotate it 90-degrees to take a selfie or make a video call. There's even a built-in flash, which can be turned on or off, or even used as a flashlight.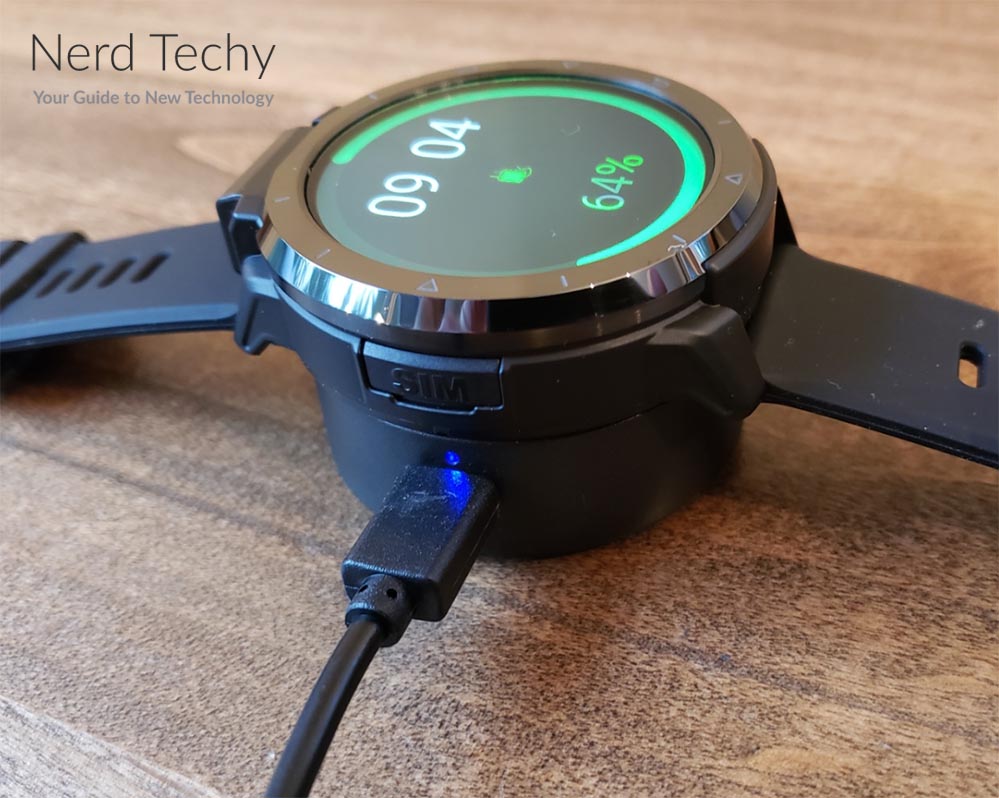 Final Verdict
As you can see, the KOSPET OPTIMUS 2 is an impressive smartwatch with tons of useful features. We spent a lot of time talking up all the fitness and other benefits. But the physical design is also pretty impressive, including a premium ceramic bezel. Add to that a future-proof operating system and hardware, and you'll be very well-equipped.