PC gamers know how important it is to choose the right hardware. A high end monitor can save precious milliseconds off your response time. A top-tier graphics card can deliver smoother, more detailed visuals. A mechanical keyboard can increase the accuracy and speed with which you provide input. Together, this hardware can give you the edge you need to stay ahead of your competition.
These trends have recently spilled over into the console marketplace. Both Microsoft and Sony produce "professional" editions of their controllers. Older console revisions simply reduced the size, weight, and cost of the console, but modern versions improve the speed and performance of their hardware.
Note: At no extra cost to you, we may earn a commission for purchases using our links. Learn more.
More than ever before, manufacturers are learning that consumers are willing to spend money on high end hardware. With so much to choose from, how should serious gamers best spend their money?
There are very few components that can have as big an impact on your gaming as a high quality headset. Accurate drivers can recreate detailed audio, letting you hear your environment as well as you can see it. A high end microphone ensures that everything you say to your team mates is heard loud and clear. And if you're sitting down for an extended gaming session, a comfortable headset ensures that you remain focused on your game.
Unfortunately, not all headsets are created equally. In some cases, manufacturers use an eye-catching design to lure you in, only to provide an end-product that is simply sub-par.
At first glance, the LucidSound LS25 headset appears to have all the makings of a high quality unit. It's got the look, it's got the features, and it's got the branding.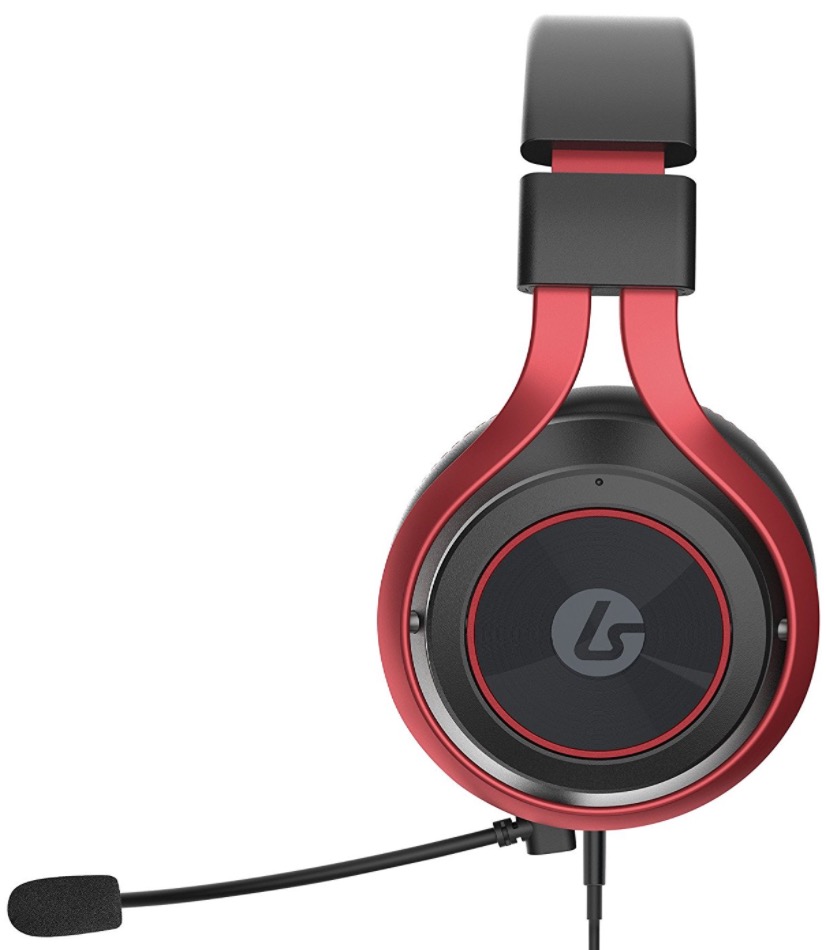 First Look
LucidSound doesn't leave much to the imagination. Between the visually appealing design and the "esports" designation, they want to make it clear that this is a headset for serious gamers. They claim that every feature has been carefully selected for the competitive gaming community. It's got dual microphones, neodymium drivers, and a unique earcup-based control system that doesn't require the user to spend any time locating tiny inline controls. It's certainly unique when compared to other models, but LucidSound is a relatively unknown manufacturer. Do these features actually provide improved performance when compared to the top brands?
Compatibility & Connectivity

One of the main selling points of this headset is the fact that it can be used with any console on the market. LucidSound lists the Xbox One, PS4, Nintendo Switch, PC, Mac, and Linux in their compatibility list, but you can use it with Apple and Android phones as well.
The LS25 uses a standard 3-pole 3.5mm audio jack. Two poles provide stereo audio, while the third provides a mono microphone output. Technically, any 3.5mm headset will offer the same compatibility.
Unlike PS4 and Xbox users, the Nintendo switch doesn't provide a 3.5mm output on the controller. You have to plug it directly into your console. In tablet mode this isn't a problem. But the included cable is a little under 4 feet long. If you're using it with your switch, you'll have to sit within four feet from the console or purchase a longer cable.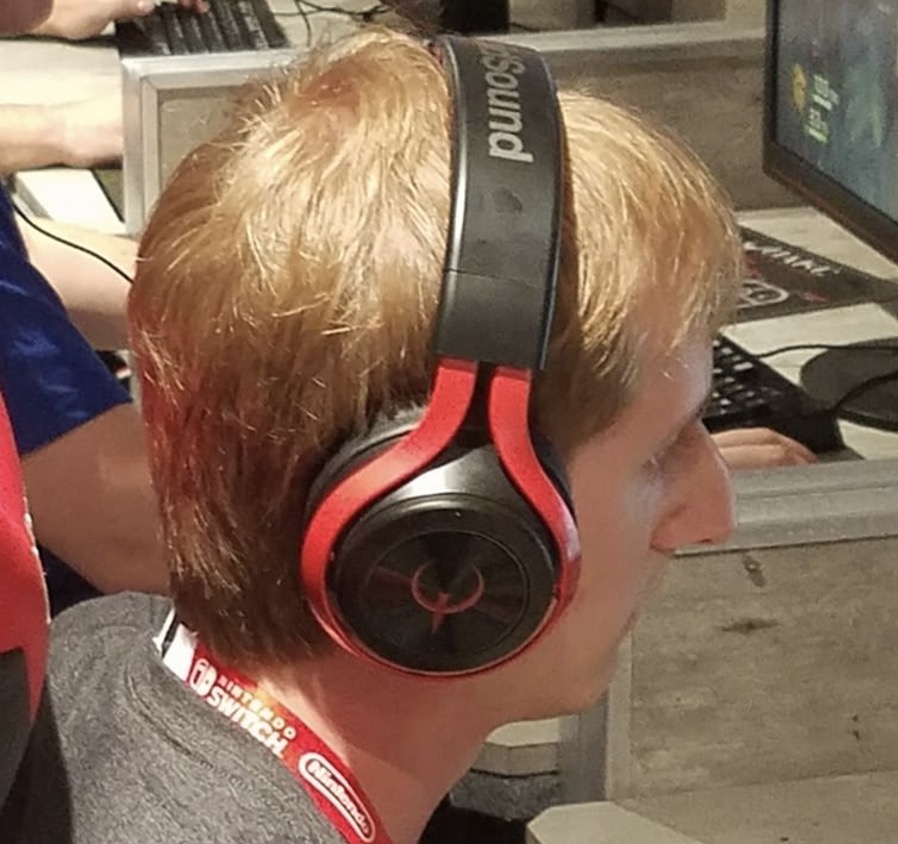 Controls
You won't see a single button or indicator on this headset. LucidSound took a lot of care to hide the controls, but this wasn't just for visual reasons. They wanted to make it easy to use.
You're able to control two different aspects of your sound: the microphone volume and the headphone volume. You do so by twisting the ear cups. The left controls the microphone, while the right controls the headphones. Overall, we found the design to be pretty intuitive. Because of the ridge around the centerpiece, you're not going to accidentally change the volume while adjusting the headphones. But when you do need to make a chance, your hand knows instantly what to do. It's just like using the click wheel on a classic iPod.
You do lose some controls when compared to other models. You can't pause the music, nor can you answer a call on mobile. Some consumers may miss these features, but we prefer the simplicity of this system.
Sound Quality
High quality sound requires two things: they need to be able to move a lot of air, and they need to do it precisely. If these two factors are out of balance, the sound will be disappointing. Accurate but small drivers produce tinny sound. Large drivers that aren't accurately driven are distorted and muddy. At 50mm, the drivers in these headphones are massive. Controlling them is difficult. But the neodymium magnets used are much more powerful than the ones found in most headsets, so from a technical standpoint this had all of the markings of a high end headset. We've tried several similar headphones, so we thought we knew what to expect. When we did finally hear them, we realized that our expectations were far different from the reality.
The sound is best described as precise. Like most large-driver headphones, there was a lot of impact and presentation. But they weren't boomy or bass-heavy at all. They were articulate. The could breathe easily. Sound was delivered aggressively, but without any distortion.
These qualities are similar to what you'd find in studio monitors. The might seem a little underwhelming at first. You don't get that overpowering bass you'll find in most gaming headsets. Instead, what you get is audio that is much more clear than anything you've heard before. Subtle details and minor nuances instantly become obvious.
It's easy to see why professional gamers would want sound like this. This is the edge you're looking for. If we just wanted to spend a few hours hacking and slashing our way through a few levels of doom, this isn't the sound we'd want. But if we didn't want to miss a single thing, this headset could make that possible.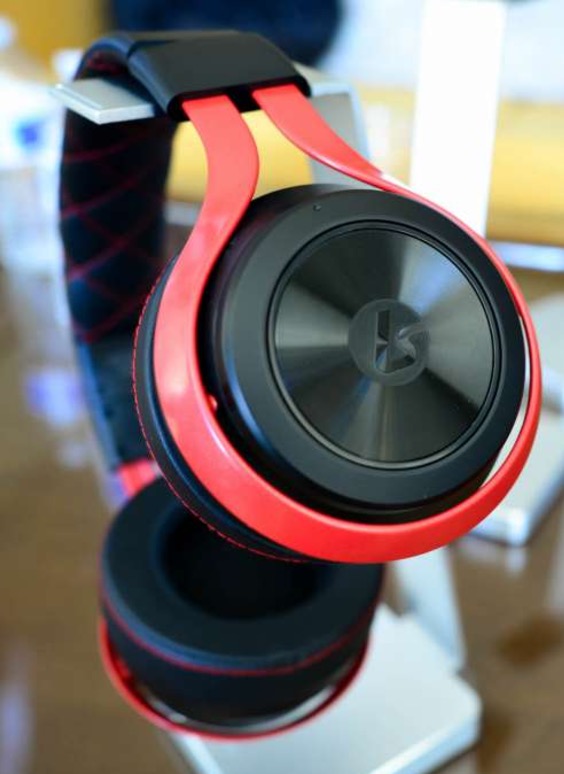 Design & Comfort
The visual appearance of the LS25 is certainly striking. The circular ear cups seem to be suspended behind the twisted aluminum band, and bright red accenting gives them an aggressive look. There are plenty of sleek, modern elements, but they still have that kick that gamers crave. If you want to turn heads when you walk into a LAN party, this headset will help you do that. But just as the design offers something for everyone around you, it also offers something just for you: comfort.
The ear cups are heavily padded. This distributes the weight around your ears, preventing any pressure points from developing. They do squeeze your head a little tighter than some, although this is offset by the large padded headband. The fit is a little on the firmer side, but we'd be more than happy to use them for an extended gaming session.
Microphone
We were curious to see how the dual microphone system worked in the real world. Some high end headsets use a combination of omnidirectional and directional headphones, selecting the best possible audio source. Although this looks the same on paper, the LS25s use a much simpler system.
The boom mic is directional. It needs to be placed next to your mouth. It's nothing game changing, but the sound is more than acceptable. When you remove the boom mic, the headset uses the audio from an omnidirectional microphone hidden in the earcup. If you were taking a hands-free call from your cellphone, this mic would work fine. For gaming, we'd only recommend using the boom mic.
Disadvantages
Thanks to large drivers and powerful magnets, the sound quality of this headset is above average. The downside is power consumption. To move a lot of air, you need a lot of power. On consoles and desktop computers, the sound is more than loud enough. But mobile devices don't have enough power for them to reach their potential. If you're thinking about using them for music while commuting, you can expect a lower than usual volume. This can be corrected with an external amp, but for the same money you could just get another headset for mobile use.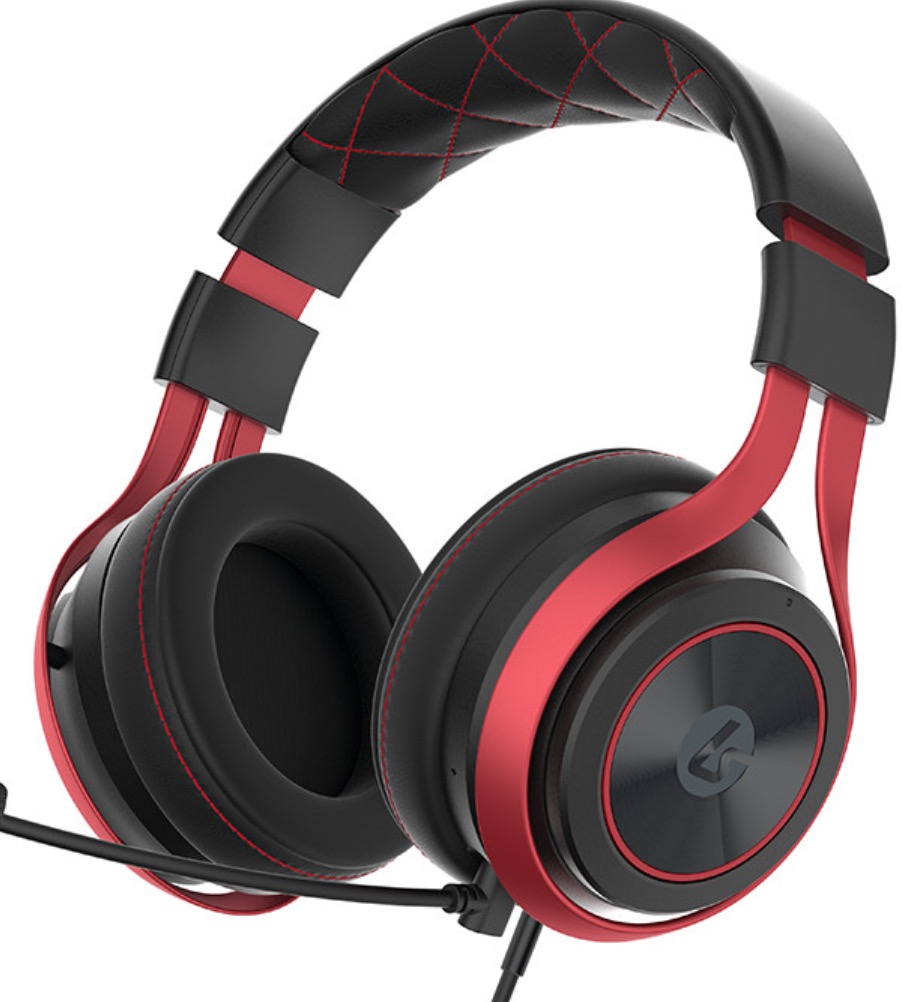 Final Verdict
Is this the deal of the century, or a lot of unnecessary hype? The reality is somewhere in the middle. You get a large, comfortable headset that sound pretty darn good. If you're using the LucidSound LS25 for competitive gaming, their intended purpose, the unique sound signature will absolutely help you get a competitive edge. They're also comfortable, well made, and stylish.
Some of the advertised features were a little underwhelming. The second microphone is average at best, and the incredibly compatibility just means that they included a long, standardized cord.
Is it worth buying? If you want detailed sound for PC or Console gaming, absolutely! For the money, you're getting pretty good value. But cutting unnecessary features, LucidSound can provide gamers with the things they need for a lower price. But this isn't going to be for everyone. If you're looking for something with a more engaging sound, the Astro A10 could be a good choice. It's a little less focused on precision, and a little more focuses on engagement. For casual use, many consumers prefer that style.
Please consider sharing:
Note: At no extra cost to you, we may earn a commission for purchases using our links. Learn more.