Back in the year 2000, Netflix founders Reed Hastings and Mark Randolph were ready to cash out. They offered to sell the company to Blockbuster for a cool $50 million. Blockbuster refused.
It's only been 22 years, but this is already one of the world's most famous business blunders. Today, Blockbuster is dead and streaming is king, and there's no bigger streaming service than Netflix.
This has fundamentally changed how we consume our media. Before streaming, you either had to buy a DVD or record your movies and shows from TV. Nowadays, many people barely touch their Blu-Ray player.
You might own a few favorite movies that aren't available to stream. You might even invest in a box set of your favorite shows. But the bulk of today's content is digital, served up by an ever-growing number of streaming services.
When Netflix and Hulu first launched their streaming services, they were browser-based. You needed a computer with a browser. Today, all major streamers provide apps for various platforms. You can stream video on your phone, with a gaming console, and with many smart TVs.
The problem with smart TVs is that they don't always keep up technology. A TV that's only a couple of years old might not support the latest version of the Netflix app. The same is true for other apps like Disney+ and HBO Max. But you don't have to replace your TV. Instead, you can use a streaming box.
MECOOL KM2 Plus
We're about to review the MECOOL KM2 Plus. This is a compact set top box that runs the Android 11.0 operating system. It supports any Android-compatible streaming app, and even many Android games. It also supports 4K video, although 4K streaming content is still in short supply.
But how well does the KM2 Plus perform in the real world? To find out, we'll need to take a deeper dive into its design and construction. We'll look at the various ports and how you connect it to your other devices. We'll talk about how you set it up and navigate the menu. And of course, we'll need to take a closer look at the video quality. Let's get started, and see what we come up with!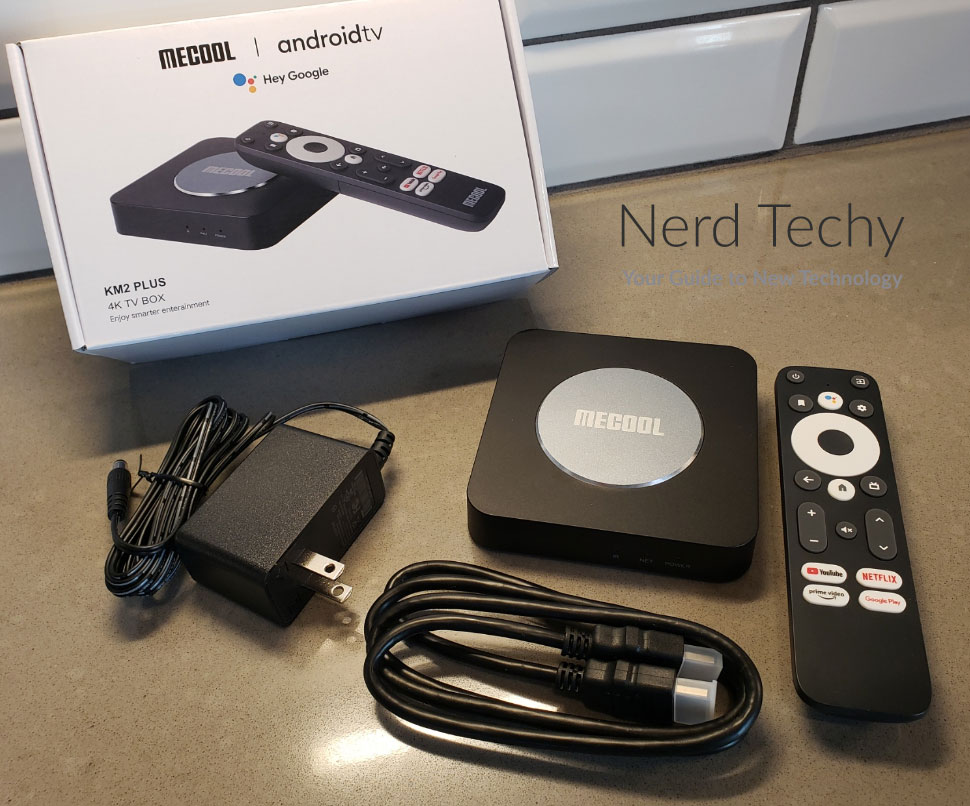 Overall Design
The MECOOL KM2 Plus has a black plastic housing that matches the black finish on most modern electronics. It's a flat square, measuring 3.85 inches to a side and 0.8-inch thick.
The corners are rounded off, which gives it a sleek, modern design. On the top, there's a large silver disc with an engraved "MECOOL" imprint. This branding is a bit excessive, but let's be honest; you'll probably tuck the device behind your TV anyway. The front of the housing has a pair of indicator lights: one for the internet, another for the power. There's also a small infrared receiver for the remote control.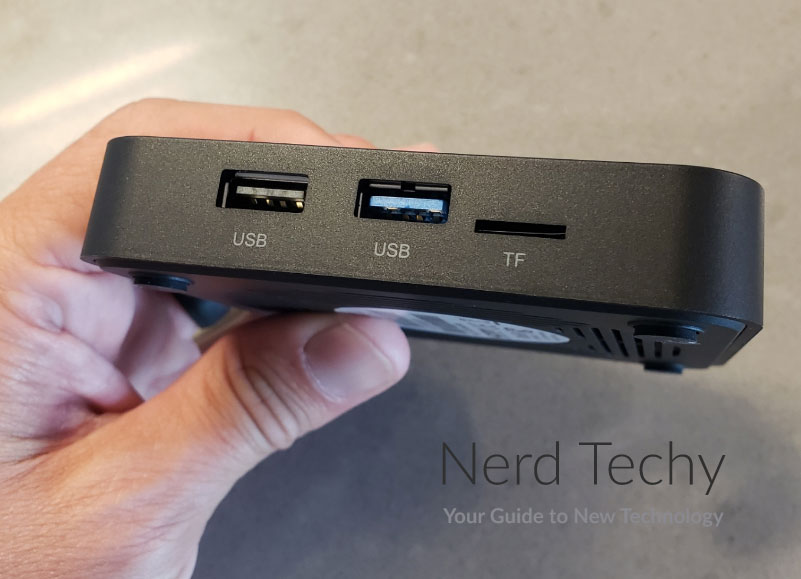 The output ports are located along the back and the left side. Looking at the back, you'll see an S/PDIF port at the left, followed by an AV port. You might use these if you have certain kinds of audio equipment.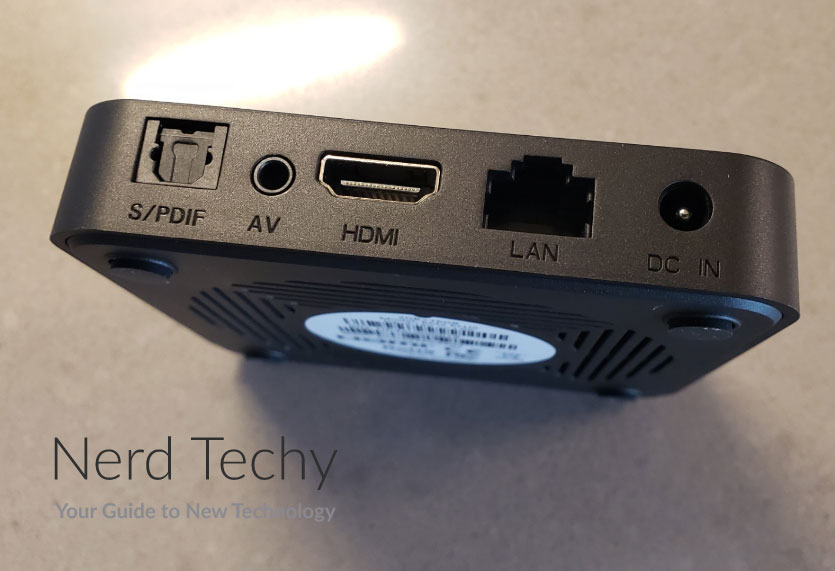 Next is an HDMI port for connecting to your TV, along with a LAN port for connecting to your router. At the right is a round DC power port. On the left side of the housing is a pair of USB Type-A ports. In front of them, you'll find a single Micro SD slot.
When you order, you can choose between three AC power adapters. In addition to North American power, it's available for EU and UK power as well.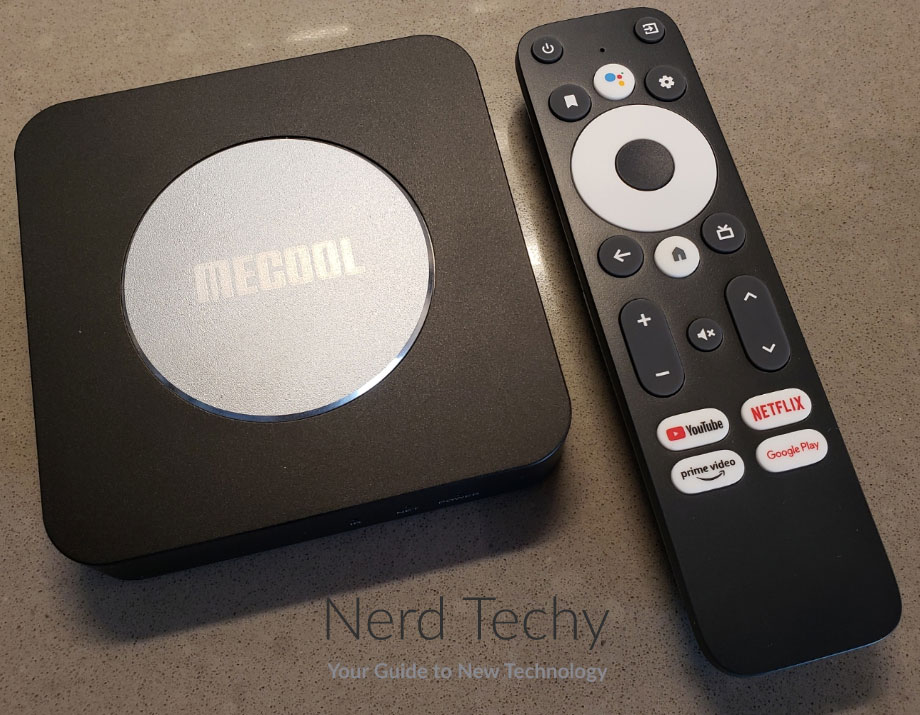 Initial Setup
Setting up the MECOOL KM2 Plus is pretty straightforward. Plug it into your power outlet, then connect it to your TV using the included HDMI cable. If you're using a switch, keep in mind that older HDMI switches don't support 4K video. It might be worth investing in a 4K HDMI switch.
If you want to connect directly to an external speaker or amp, you'll have a couple of options. First, you can use the standard AV cable connection. However, if your speaker supports it, you should use the S/PDIF (Sony/Philips Digital Interface). It's a higher-quality audio connection that delivers richer audio over room-scale distances.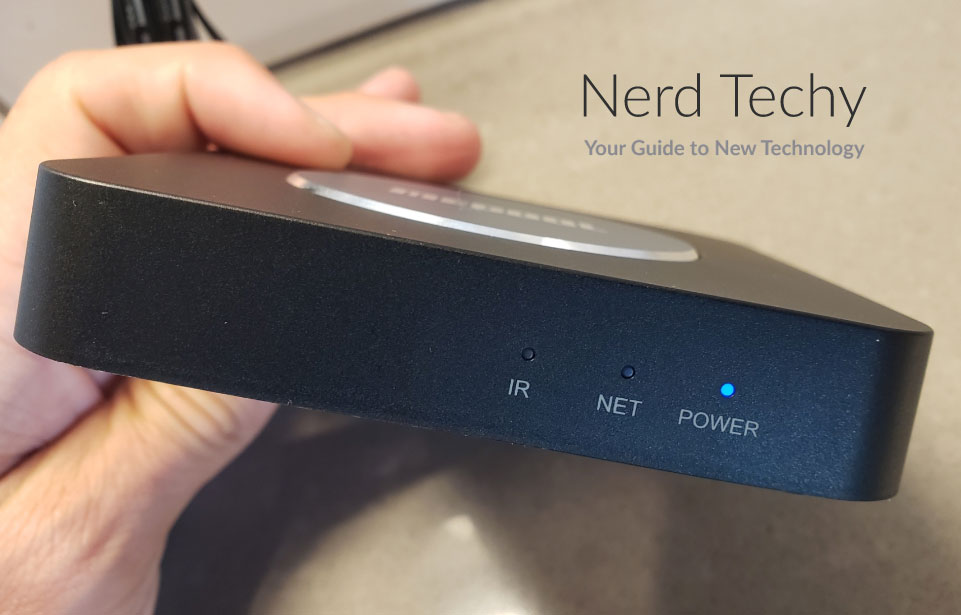 Now, turn on your TV and select the HDMI input the KM2 Plus is plugged into. Turn on the streaming box using the remote control, and you'll be ready to connect to the internet.
If possible, we recommend using an Ethernet cord and plugging into the LAN port. You'll get better performance than any WiFi network. If that's not practical, you can connect to WiFi instead. Follow the instructions in the manual and you'll be online in no time.
Now you're ready to start installing apps. On the left-side shortcut bar, click "apps." From there, you can search through Android's entire library of apps. Install whichever ones you want, and they'll appear on your home screen.
Keep in mind that owning the KM2 Plus does not automatically give you access to streaming services. You'll still have to pay for a subscription to Netflix, HBO Max, or whatever other services you watch.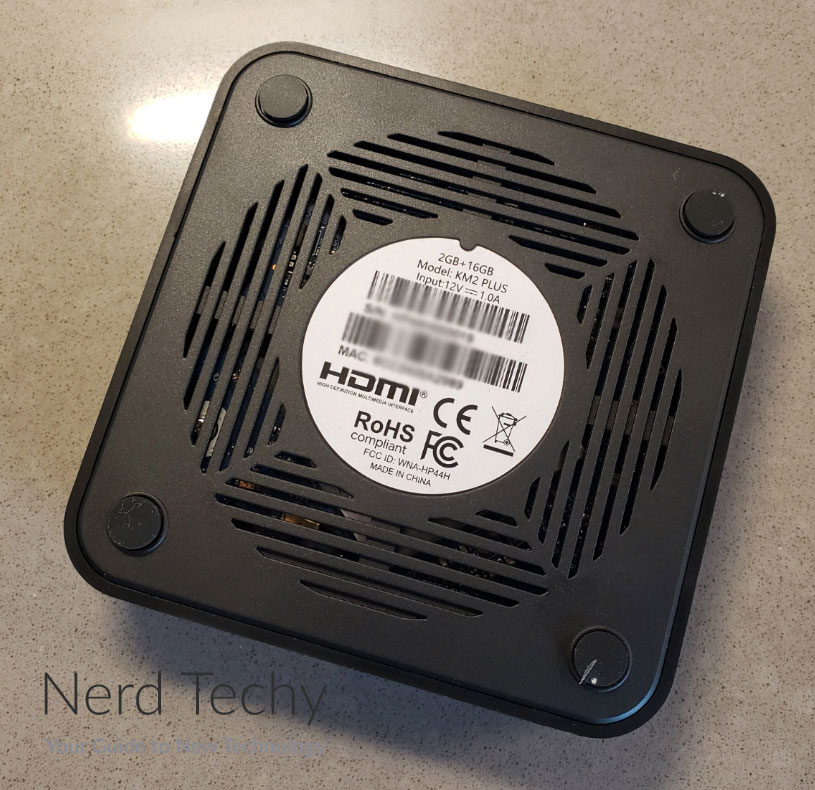 Interface & Controls
The KM2 Plus has a simple layout that will be familiar to anyone who's ever used Android TV. That's because it runs the Android TV operating system. When it ships to your door, it has Android TV 11.0 already installed. However, it also supports automatic over-the-air updates. As Android upgrades their operating system, you'll always be running the latest version.
The interface is pretty slick. On the left, there's a shortcut menu with a link to the app store. At the top, there's a search bar where you can search all your apps. At the top right is a little gear icon where you can change your settings.
The apps appear as small rectangular tiles beneath the search bar. They're arranged in a horizontal line. If you have a lot of apps, the line will extend past the edge of the screen, and you can scroll through. When you highlight an app, a set of larger tiles appear underneath. These show the app's currently-featured content.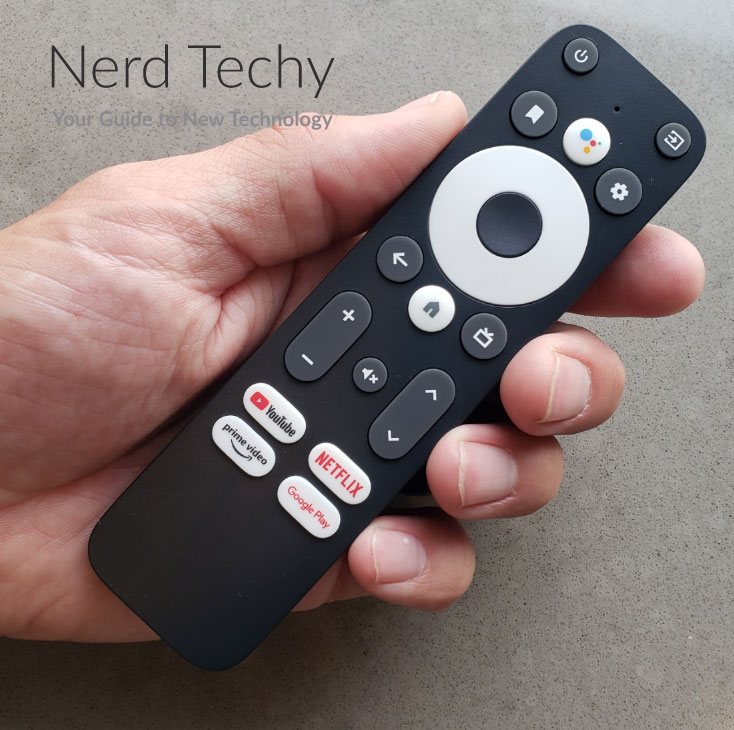 This device is controlled by a simple handheld remote. The remote is like a TV remote in that it needs a clear line of sight to function. There's a set of menu navigation buttons, along with volume, channel, and mute buttons. Underneath is a set of four shortcut buttons. These buttons will instantly launch YouTube, Netflix, Amazon Prime Video, and Google Play respectively.
Near the top of the controller, you'll notice a Google Assistant button. Press it, and you can control the KM2 Plus using voice commands. You can also control any other Google devices on the same network.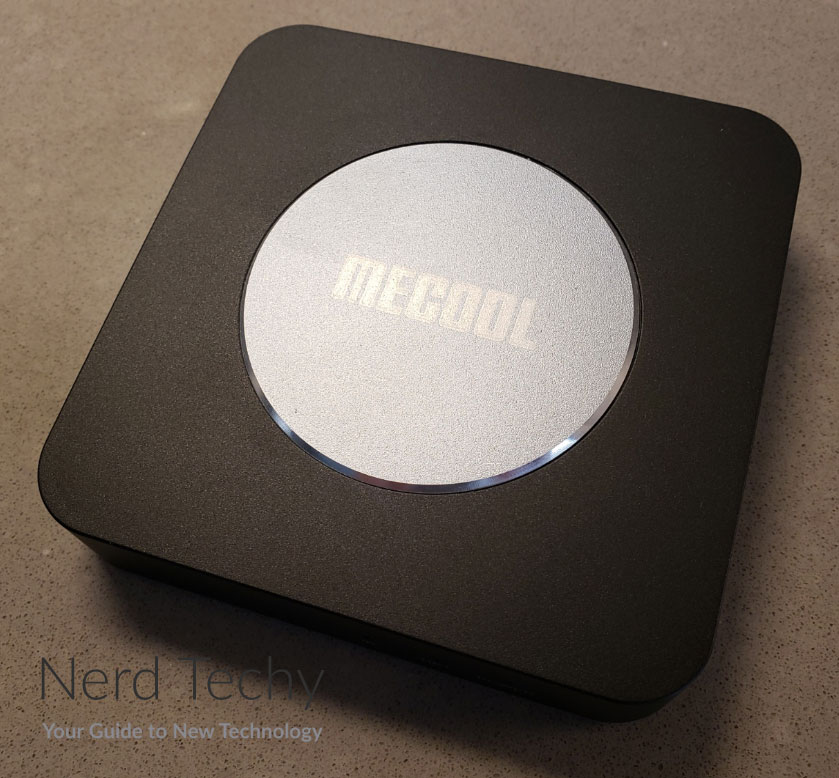 App Selection
The nice thing about running the Android TV platform is the wide variety of apps. A lot of streaming sticks and smart TVs have a limited app selection. For example, LG smart TVs run a proprietary operating system. Some streaming services, including ESPN+, haven't developed an app for that system. By comparison, any streamer would be foolish not to develop an Android app.
As a result, you'll have access to a lot more than the big streaming services. Yes, you can watch Netflix, Prime Video, Hulu, Dixney+, and HBO Max. But you can also watch more niche services like Crackle TV, Shudder, and BritBox. The only service we couldn't find is Apple TV. This makes sense, since Apple wants to encourage people to buy Apple products, not Android.
In addition, the KM2 Plus features built-in Chromecast support. If you'd rather use your phone, you can stream on your phone and cast the video to your streaming box. You can even share your screen to bring up photos on your living room TV.
Video Quality
A streaming box is only as good as the video quality it can provide. In this regard, the KM2 Plus performs admirably. It supports 4K video at 59.9Hz, so it can keep up with today's TVs. Keep in mind that few streaming services actually provide 4K video. But with 4K support, you're investing in a future-proof device.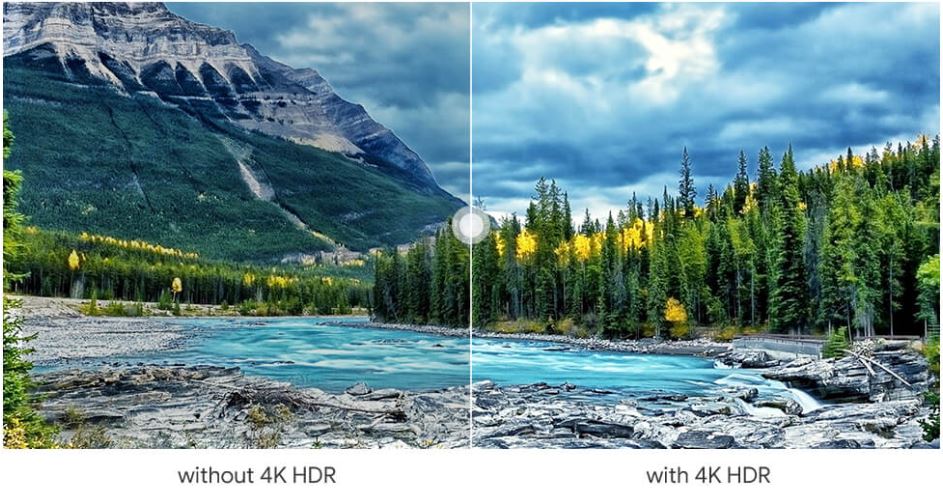 In the mean time, you can enjoy gorgeous, vibrant colors. It supports the latest HDR10, HDR10+, and HLG HDR processing. Bright colors will be brighter than ever. Shadows will be darker. In-between colors will be richer and more vibrant. The result is a beautiful, lifelike video.
Audio quality is also top notch. The KM2 Plus supports Dolby Atmos audio for high-quality surround sound. If you're using an advanced sound system, the audio will have a real sense of space. Even regular TV speakers will at least be getting a rich, detailed signal.
Before we finish, we should also mention that you can play games on this device. The capabilities are limited; you only have 2GB of RAM to work with. However, you can stream games like Minecraft without any issues. Connect a Bluetooth controller and you're ready to go.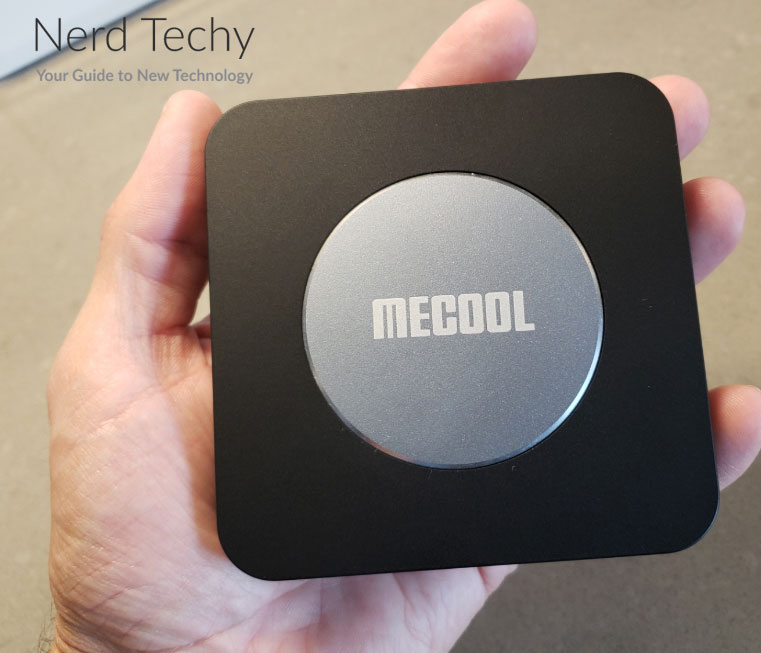 Final Verdict
The MECOOL KM2 Plus is a Netflix-certified streaming device with a number of upsides. The Android TV operating system gives you access to more apps than you'll find on most streaming sticks. You can stream 4K video, and even play some lightweight games. And if that's not enough, it takes only minutes to set up.