Choosing the right set of wireless earbuds is like finding a perfect pair of shoes. There are a million options, and all of them have their own benefits and imperfections. Moreover, not all of them are worth buying for any purpose. Some wireless earbuds are built to a very low standard, and there's a flood of new products hitting shelves daily.
Why the proliferation? The answer is the development of True Wireless Stereo (TWS) in the mid-2010s. Apple took the lead, adopting a wireless-only design for the iPhone 7, and launched the AirPod earbuds. The AirPod buds are very good in terms of audio quality, but they're a bit pricey. Moreover, the design isn't ideal for everybody. Other manufacturers began creating their own designs, and Mpow remains one of the industry leaders. Their M20 and original M30 earbuds were both worthwhile additions to their line.
Today, we're going to review the Mpow M30 Plus Wireless Earbuds. These are an enhanced set of earbuds, with a much beefier battery that's much longer lasting. There have also been a few other changes that are mostly cosmetic. But how do they compare to the original? Are they a worthwhile improvement, or are you better off sticking with the old M30s? Let's take a deeper dive, and see how they perform!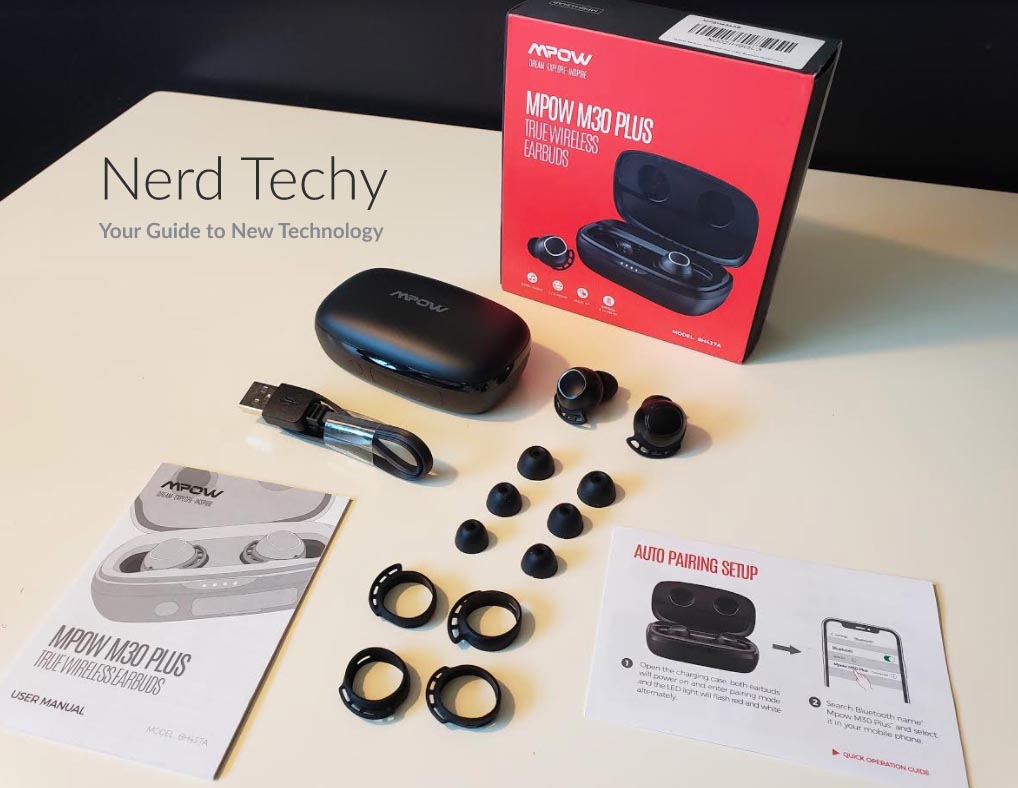 Overall Design
The physical construction of the M30 Plus Wireless Earbuds is nearly identical to the originals. To start with, they're true workout buds. They have a compact, "shell" style design that's designed to be retained inside your ear canal. Like most wireless earbuds, they come with three extra sets of silicone ear tips. These tips can be swapped as needed to get a secure, comfortable fit. Don't discount this process. The right fit isn't just about comfort; it will also provide better noise isolation. In addition to the ear tips, there are also silicone ear fins that fit inside your outer ear. They come in two sizes, not three, but that's more than good enough for most people's ears.
The earbud shell has a matte black finish, so fingerprints are no issue. Unlike the original M30 shell, it's rectangular instead of triangular. And while the original shell had a big Mpow logo, the M30 Plus has a more elegant white oval border. This border outlines a soft touch control that can be used to play and pause music or adjust the volume. You can also answer or end calls without pulling out your phone.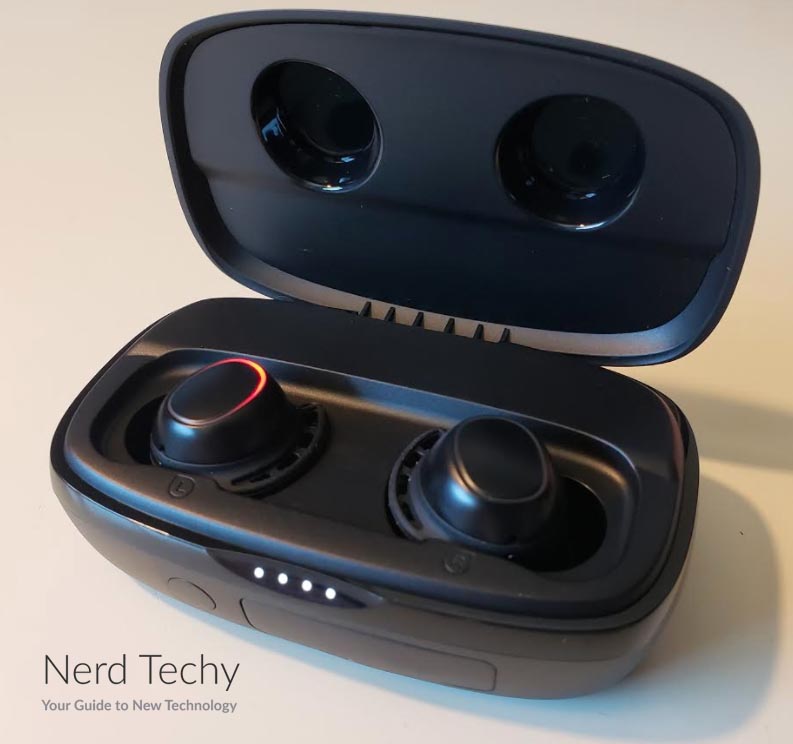 The M30 Plus comes with a specialized nano-coating, which protects the interior components from water. This coating is similar to the original M30. However, the water resistance rating is now an incredible IPX8. This is even better than IPX7, implying powerful submersion-resistance. You can take the Mpow M30 Plus just about anywhere. Wear it during your workout, then keep jamming out during your post-workout shower.
The kit includes a charging case, which is a bit larger than most earbud charging cases. It's bigger than most people's palms, and it's also a bit heavy for an earbud case. At 5.6 ounces, it's not ridiculously heavy, just more than you'd expect from what it is. This is a side effect of the very large internal battery. Still, it means that the M30 Plus is not pocket-sized. You'll need to carry it around in some sort of bag.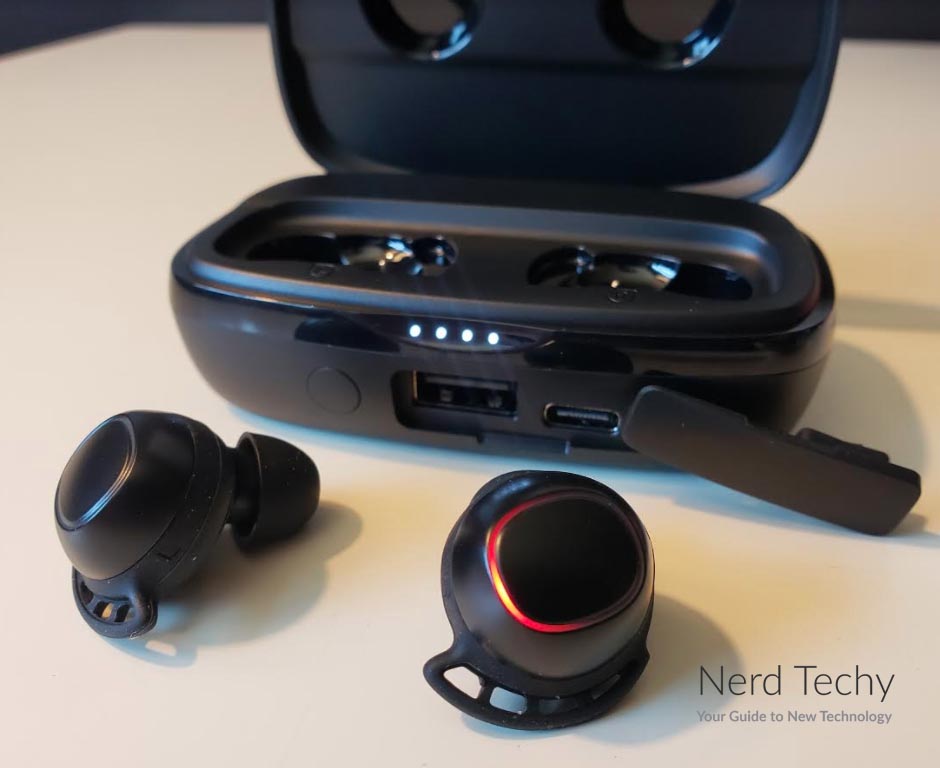 The inside of the charging case has an easy-to-clean matte black finish. Outside, the finish has a bit more shine, but it's still not completely glossy. This finish will match pretty much any other electronics, so it's an excellent pairing. The clamshell design is spring-loaded, with a wide hinge that won't easily open by accident. At the front of the case, there's a small cutout for prying the lid open with your thumb. Inside this cutout, there's a row of four LED lights. These indicate the current battery status, so you know when the case needs charging.
Along with the buds and the case, you get a USB Type-C to USB Type-C charging cable. And everything is protected by a two-year warranty. This is longer than most earbud warranties, so you don't have to worry about manufacturer defects.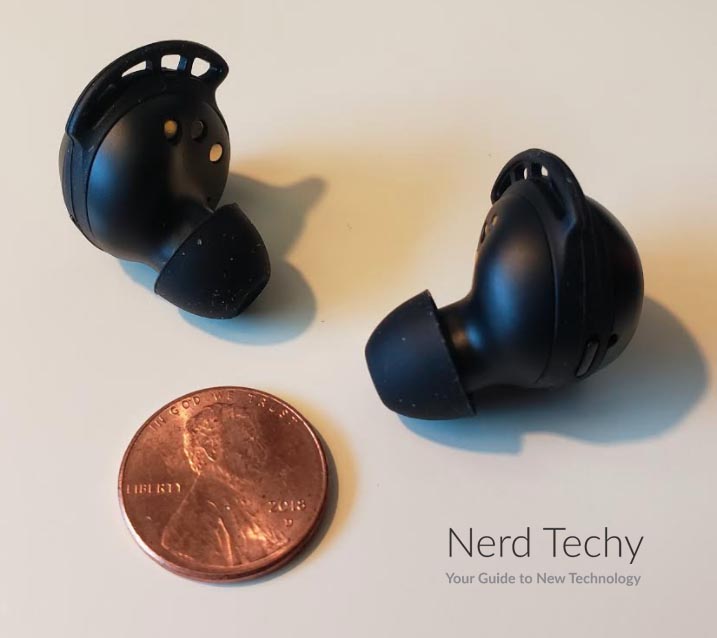 Battery & Connectivity
The biggest difference between the original M30 and the M30 Plus is the battery. Both sets of earbuds offer about five hours of playtime. This in and of itself is about average for a pair of wireless earbuds. But the M30 Plus sports a 2,600mAh battery that provides up to 95 hours of additional playtime. This is highly exceptional. By comparison, the original M30 case only provides enough juice for an additional 20 hours. This isn't terrible, but the M30 Plus is a major improvement. Impressively for the size, it only takes about 2 ½ hours to charge the M30 Plus battery.
Keep in mind that the hour ratings are based upon manufacturer testing. In practice, you might see slightly more or slightly fewer hours of playtime. For instance, if you crank the volume up all the way, your battery performance will study. Regardless, you'll still have plenty of power to get through a workout and a commute.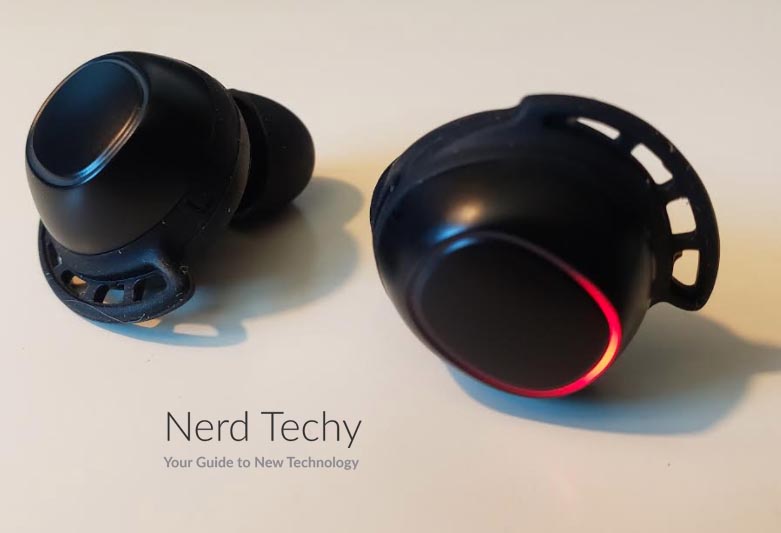 Another improvement to the M30 Plus is the ability to function as a power bank. With a 2,600mAh capacity, it's enough to charge an iPhone 11 to about 80 percent. In other words, it shouldn't be your go-to choice if you want a power bank. But if you need emergency power to hire an Uber, you'll have enough battery life to get it done.
The M30 Plus uses the same Bluetooth 5.0 chip as the original M30. Bluetooth 5.0 is the latest version of the protocol, and has smoothed over some issues with Bluetooth. To begin with, there's virtually zero latency. You can watch movies or play games without any lag between audio and video. There's also twice as much bandwidth, so you can listen to higher bitrate music. Finally, the signal is more stable, so your calls won't disconnect as easily.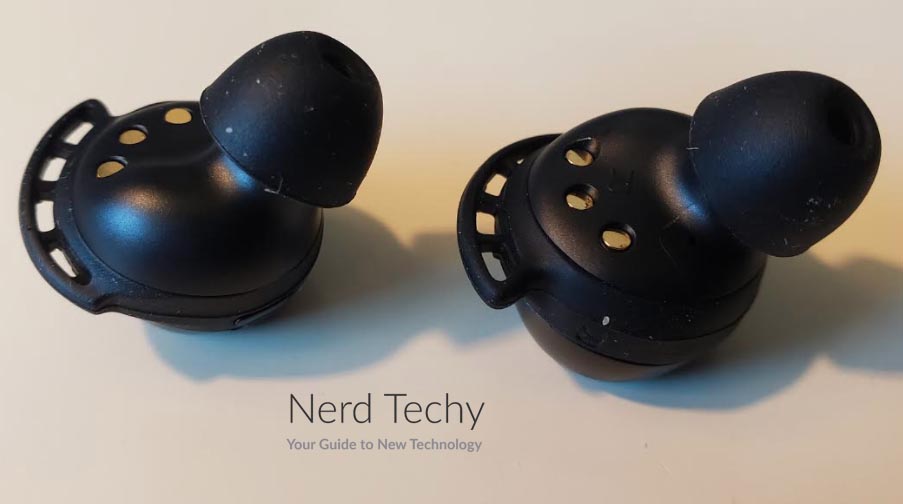 Another nice feature of the M30 Plus earbuds is that they can be paired in two ways. By default, they'll pair in stereo mode. This is how you'd normally listen to music, but mono mode also has its own advantages. Because you can leave one ear open, it's suitable for hands-free calling when you're on your own. And if all you need is hands-free calling, why not save batteries by using one bud at a time?
One unique feature of the M30 Plus is the Bluetooth reset button on the front of the case. Many Bluetooth headphones can be hard to fix if you're having Bluetooth issues. You can end up popping them in and out of the case repeatedly until they finally re-synchronize. With the M30 Plus, just insert the buds in the case and press and hold the reset button. When you take the buds out, you should be able to pair as normal.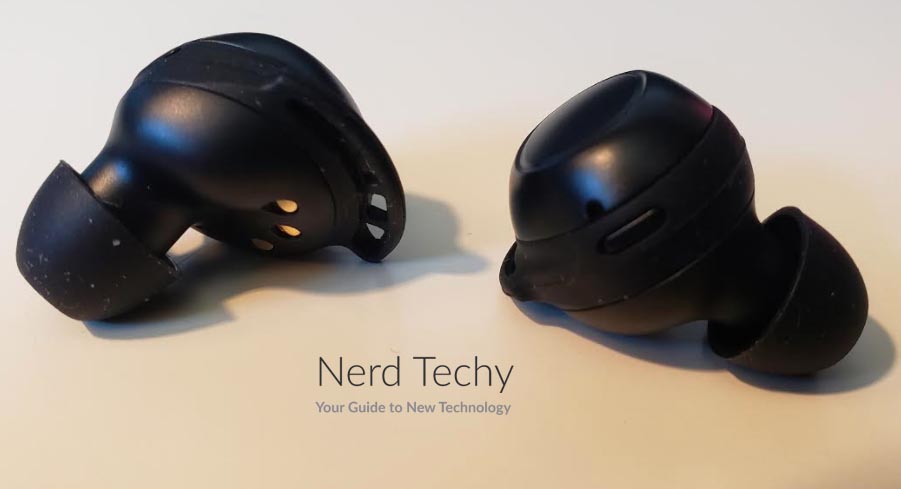 Sound Quality
If you're familiar with Mpow, you're already aware that they're known for good for sound quality. So, how do the M30 Plus earbuds compare? Starting at the high end, the sound quality is stellar. The high trebles of cymbals and synths come through with the shimmer you'd expect from much pricier earbuds. Moving down to the middle frequencies, there's plenty of clarity. Vocal-heavy genres like country, rap, and hip hop will all be easy to understand and appreciate. When it comes to bass, there's plenty of punch. It's not quite studio headphone quality, but comparing apples to apples, it's very good. You'll be able to enjoy dance music, dubstep bass drops, and heavy metal with equal richness.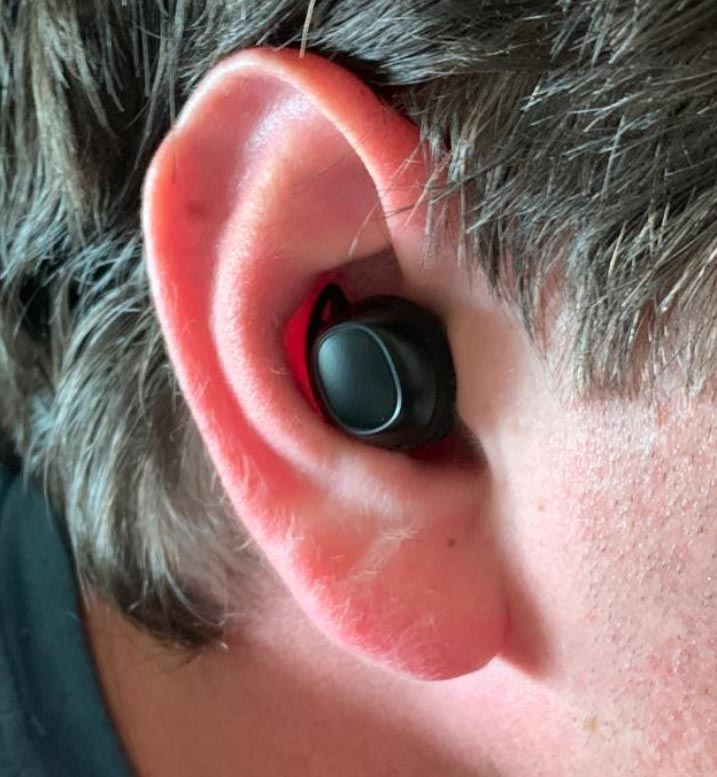 The M30 Plus earbuds feature a very wide soundstage. This means that the directional balance is excellent, and that every instrument has its own space. As a result, your songs will sound the way the original artist intended, or as close as possible with earbuds. Another benefit becomes apparent when you're watching movies. If your movie's soundtrack has a lot of atmosphere, or is very bass heavy, it sounds fantastic. Better yet, these earbuds support the aptX low latency protocol. This is an advanced audio protocol, developed by Qualcomm to reduce latency. Combined with Bluetooth 5.0, it allows for very high bitrate audio with no loss in quality.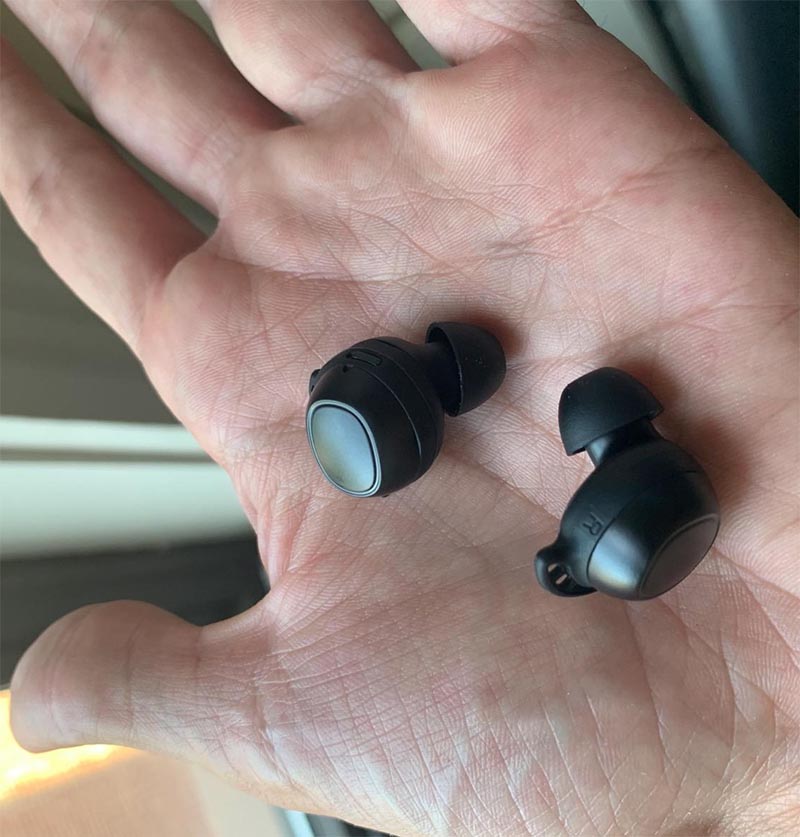 One major advantage of the M30 Plus buds is that they're equipped with CVC 8.0 noise cancelling software. This isn't "noise cancelling" of the type that blocks out background noise for your music. Instead, it blocks out background noise on your mid. It makes it much easier for other people to hear you when you're in a crowded or windy environment. Keep in mind, though, that it works better when you have both earbuds connected. This is because the software will be able to take advantage of both mics to pick up your voice. As for how well you hear the other person, that will depend on their mics.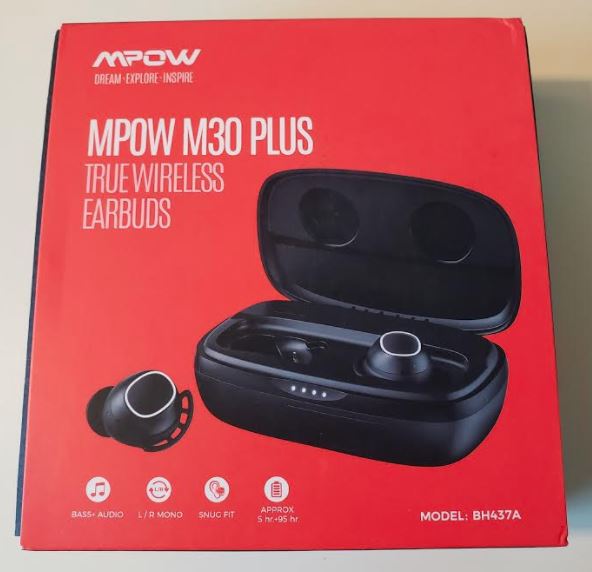 Final Verdict
As you can see, the Mpow M30 Plus Wireless Earbuds are a major improvement over the original M30. That's saying something, since the M30 buds are some of the best at their price point. To start with, let's look at the most obvious feature: the battery. It's exceptionally powerful, enough for more than four days of 24/7 listening. To be fair, this comes at the cost of a bulky design. But considering that it doubles as an emergency power bank, this is a worthy trade-off.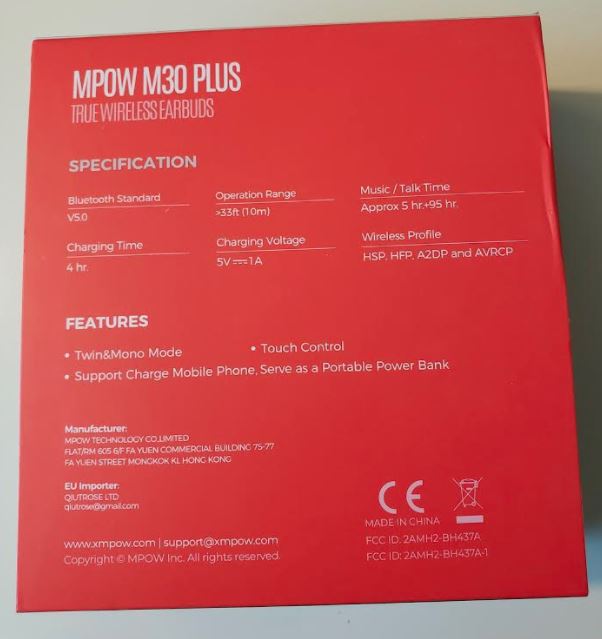 Another advantage of the M30 Plus Earbuds is the addition of CVC 8.0 noise cancellation. It makes them much better suited for hands-free calling. The oval design and altered cosmetics are more a matter of anything than anything else. We were just fine with the original M30 design, but the Plus design has an elegance of its own. Finally, the sound quality is much better than you'd expect for the price. This is particularly true when it comes to the bass, which has more than enough punch.