Quick Analysis
Pros
Includes waterproof case.
High-definition video and image quality.
Built-in six-axis stabilization system.
Wristband remote for easy control.
Includes mounting accessories.
Cons
SD card not included.
Poor low-light performance.
These days, everyone has a camera at arm's reach. Just pull out your smartphone, and you can snap a picture or even take a video. This has given us a lively social media scene, where you can keep up with friends at the touch of a button. But it's also led to the expectation that we should be able to record anything and everything. In most cases, your smartphone is good enough.
But even the best smartphone camera isn't ideal for every circumstance. For one thing, if you're in motion, the image can get shaky or blurry. This makes it tough to take action shots with your smartphone. For another thing, if you take your smartphone underwater, the only thing you'll get is a dead smartphone. For these high-intensity purposes, you need to use a dedicated action camera.
For years, GoPro has been the gold standard in the action cam industry. But AKASO is also a strong contender. They're mostly known for their dash cam and mirror dash cam offerings. However, their Brave 6 action camera has also been a major hit with customers. Needless to say, we were excited to see that they are now offering an improved version.
The AKASO Brave 7 LE Action Camera is an upgrade from their older Brave 6 camera. It's designed to go anywhere you go, whether that's on the road or under the water. But is it a worthwhile investment, or are you better off sticking with your old camera? We're going to take a deep dive into all the features, and tell you what we think. Let's get started!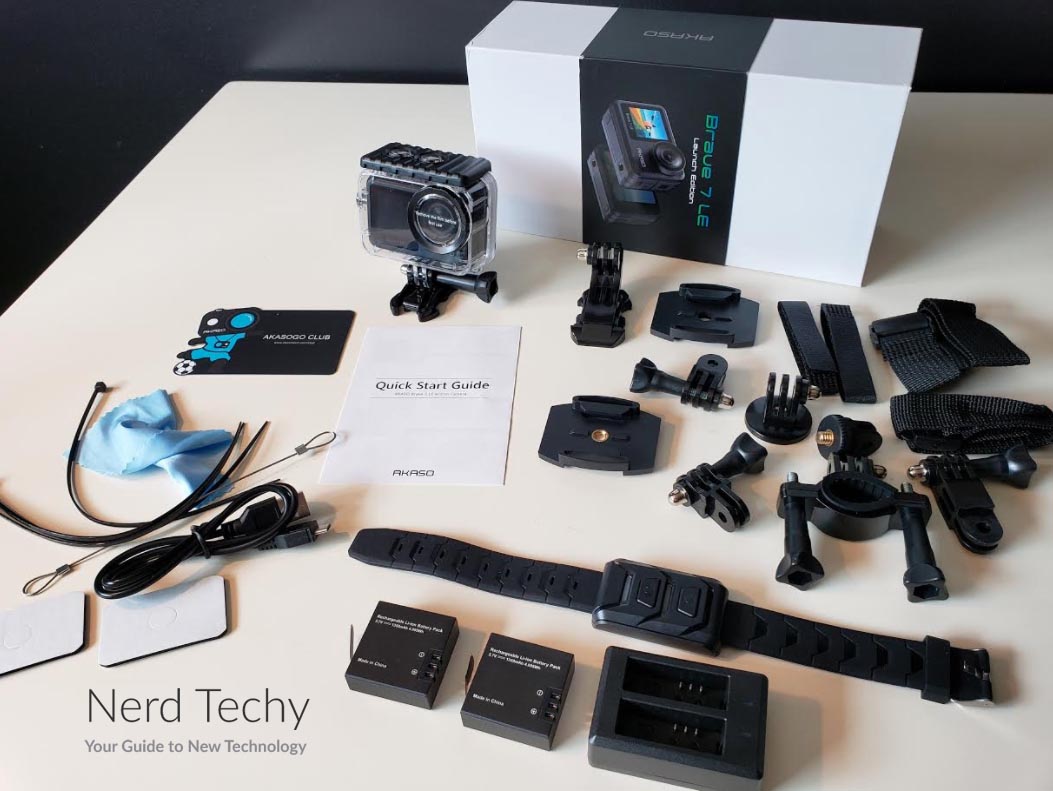 Overall Design
The first thing you'll notice about the AKASO Brave 7 LE Action Camera is how compact it is. It measures just 2.44 inches wide, 1.61 inches high, and 1.26 inches thick. This means it's small enough to hold between your thumb and forefinger if you want to. At 1.67 pounds, it's also extremely light. That's about the same weight as a small can of tomato sauce. The weight and size aren't just for show. They make the camera easy to mount, as well as easy to travel with. You can bring the Brave 7 in your carry-on bag. There's no need to check a bag just to go on vacation with your camera.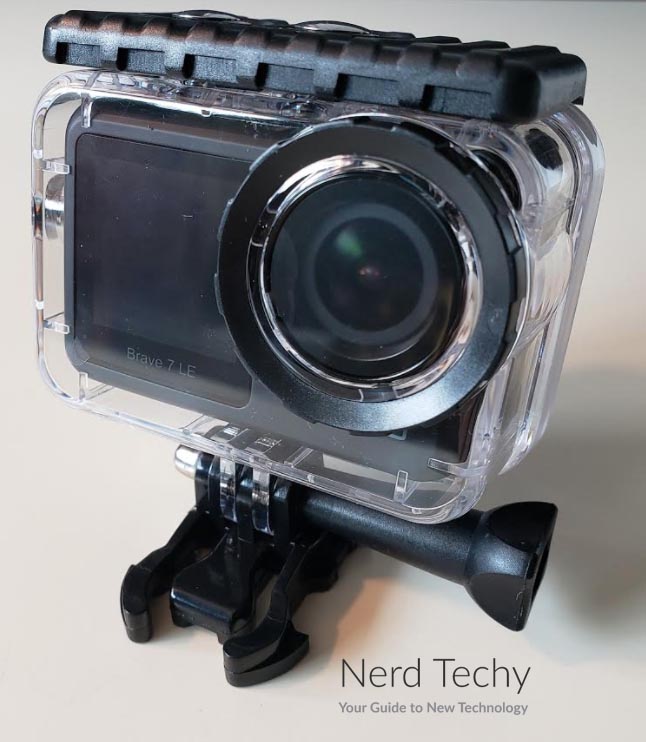 The case is constructed from black ABS plastic, with anodized aluminum front and rear panels. These panels are scratch-resistant, although you'll still want to be careful. There are screens on both the front and the back as well. The back screen occupies most of the back of the unit, perfect for taking photos and videos. The front screen is a bit smaller, occupying only half of the front plate. This leaves room for the lens, which protrudes next door in its own housing. The front screen is designed for selfies. It shows your image in a letterboxed format with basic info above and below. Keep in mind that the back screen allows for touch controls, while the front screen does not. This keeps you from accidentally activating features while taking a "normal" photo or video.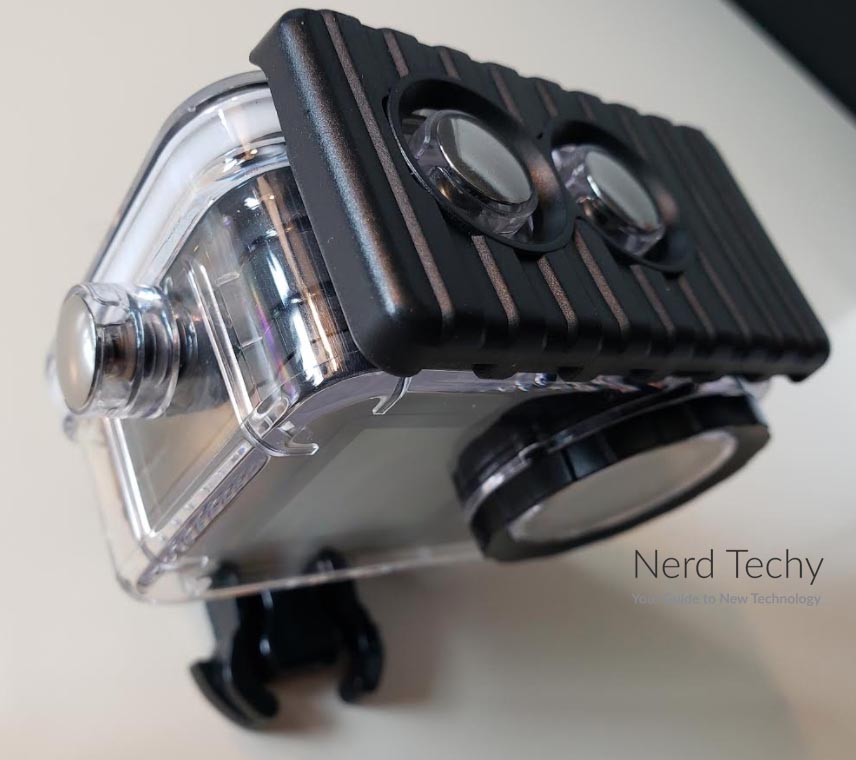 The camera itself carries a water-resistance rating of IPX7. This is the highest IP rating that can be awarded without a custom standard. It indicates that your camera can survive 30 minutes of submersion at 3 feet of depth. So you're already looking at an excellent choice for a pool camera. But suppose you want to venture into deeper water? In that case, you can encase your camera in the included waterproof housing. The housing is totally transparent, and includes spring-loaded plungers for the shutter and zoom buttons. When the camera is mounted in the housing, it can be safely submerged to 131 feet, or 40 meters. This is the standard maximum depth for amateur scuba divers, so it's plenty for most people.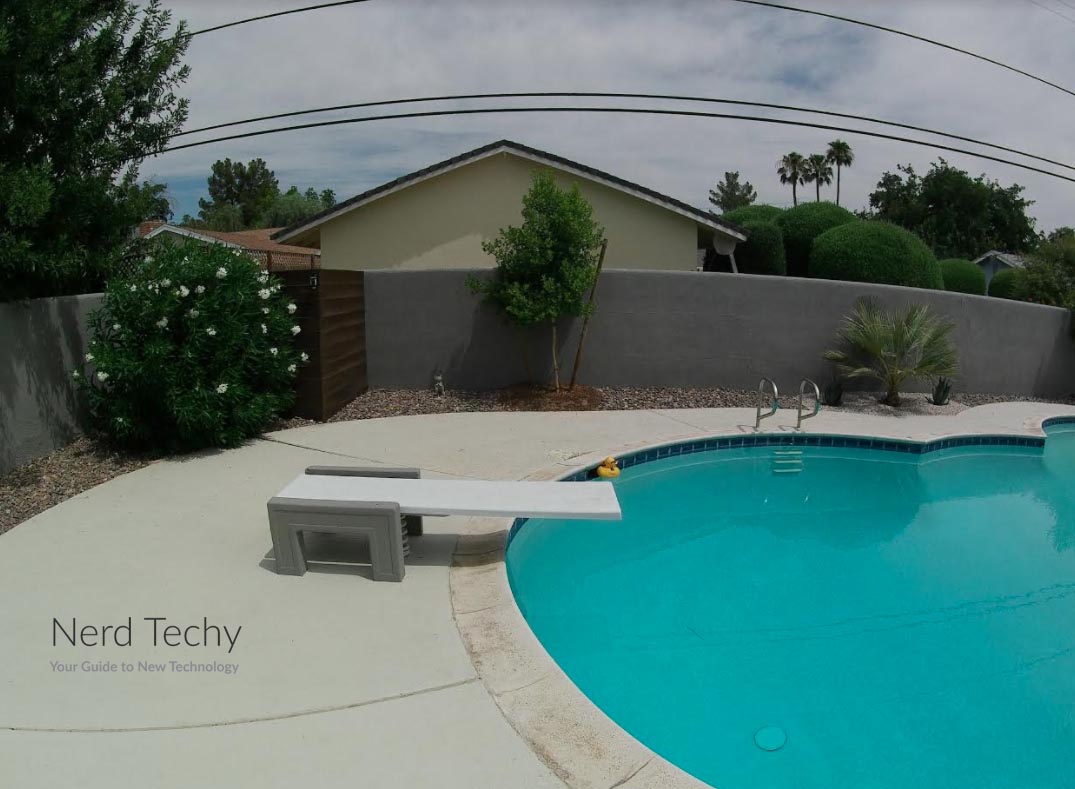 Along with the camera and the case, you get a few extra bonus items for added convenience. First, you get an extra pair of rechargeable batteries, so you'll never run out of power. Next, you get a wristband remote. This is convenient if your camera is mounted on a helmet, since your controls will still be at your fingertips. Finally, you get a set of mounting kits that allow for mounting on GoPro mounts and other common rigs. Considering the low price, this is an excellent value for your money.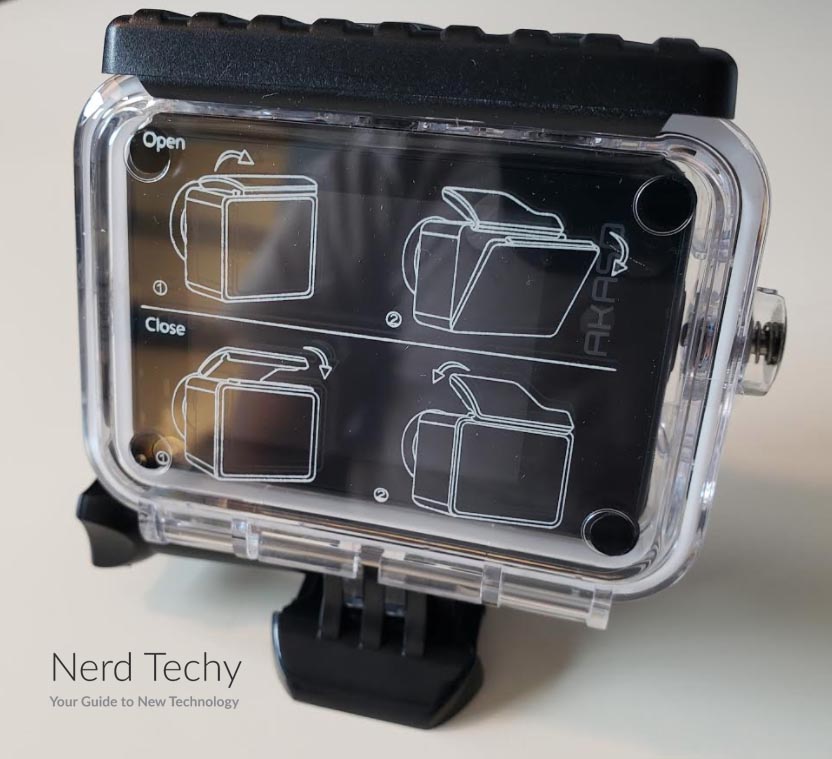 Image and Video Quality
We've established that the Brave 7 camera is well-constructed and well-equipped. But how good is the image and video quality? Again, you're looking at an excellent camera. For video, you get 4K capture at 30 frames per second. To be fair, there are faster cameras out there, but none of them come at this price point. Moreover, the 4K video is crisp and clear. You get bright, vibrant colors that make your real-world experience come to life. The color balance has even been improved from the Brave 6, which tended to overemphasize blues. That said, the low-light performance is relatively poor. Once the sun hits the horizon, it's time to put down your camera.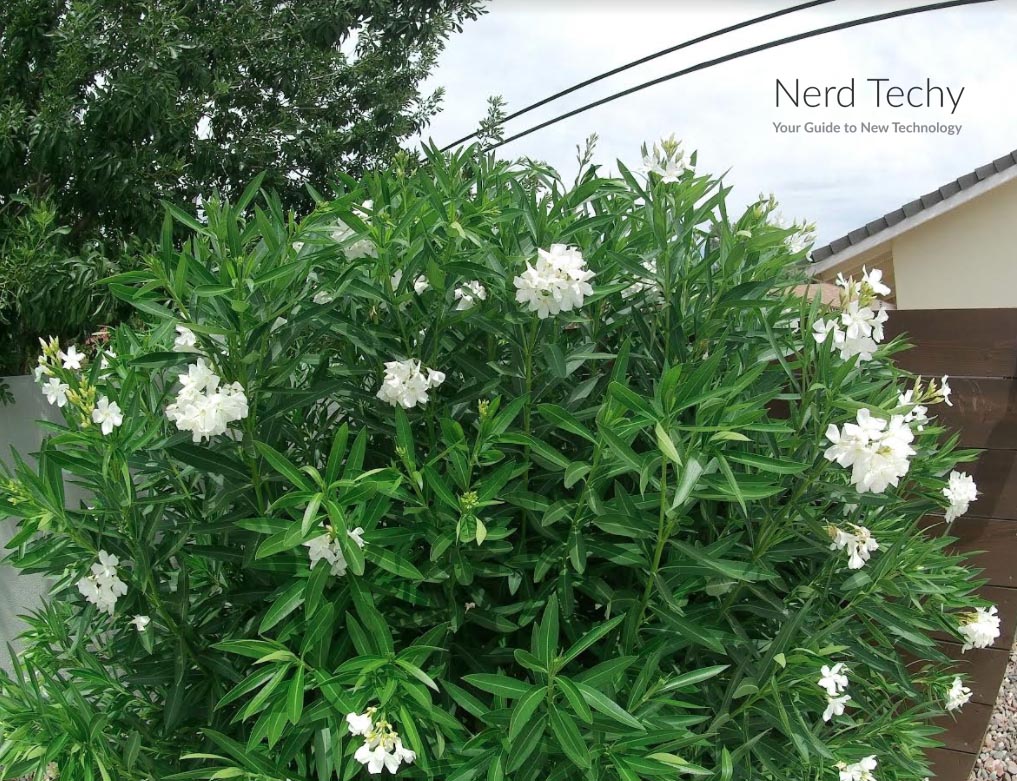 For still images, you get 20 megapixels. This is roughly equivalent to 4K, so you don't have any issues here. Your snapshots will have plenty of detail, even when photographing distant objects.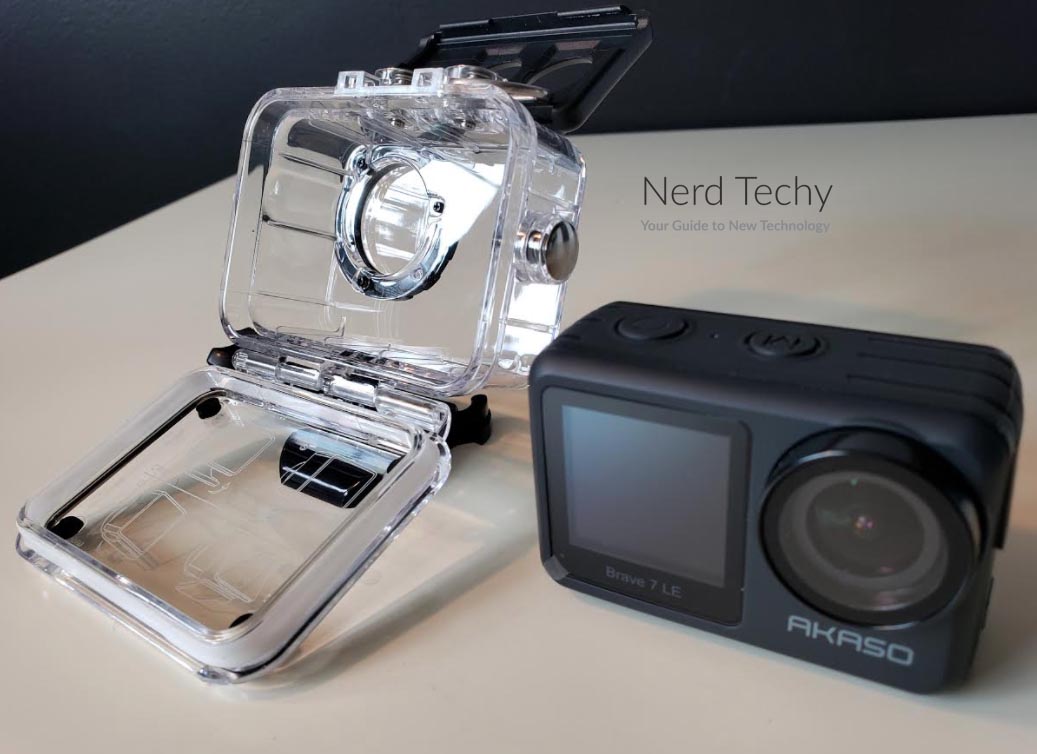 The Brave 7 camera is also equipped with a six-axis internal stabilization system. This system works like a gimbal, and keeps your image stable even during rapid movement or vibration. It's not quite as good as a physical gimbal, but it certainly comes close. You can record while skating, snowboarding, skydiving, or surfing, and your video will be nice and smooth.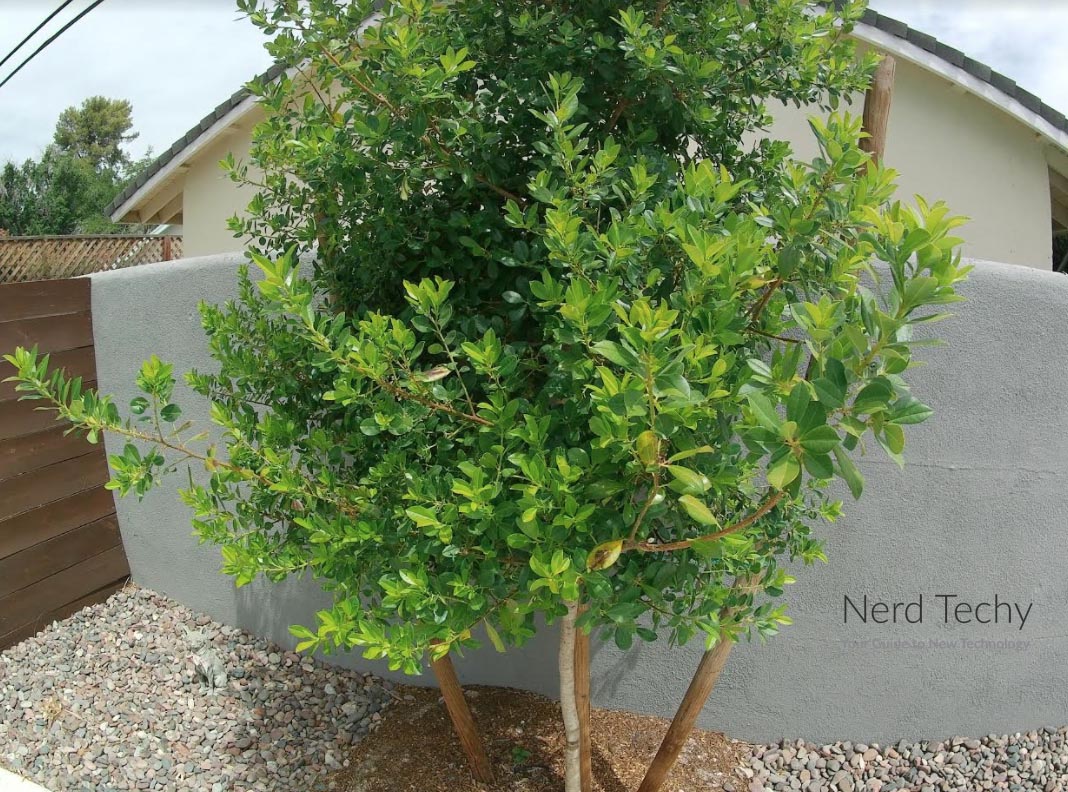 Battery and Storage
The Brave 7's batteries are rated to last all day long. In theory, you can go from sunup to sundown without needing to replace them. Of course, this is just theoretical. In practice, your performance will depend on how much you're using the camera. If you're literally recording nonstop, you can expect more like 4 to 6 hours, depending on your settings. Even so, you still have that extra set of batteries. If you need more juice, swapping them out takes just a few seconds. Keep in mind, though, that the batteries are designed to charge inside the camera. So if you burn through both sets, you'll also need to recharge both sets separately.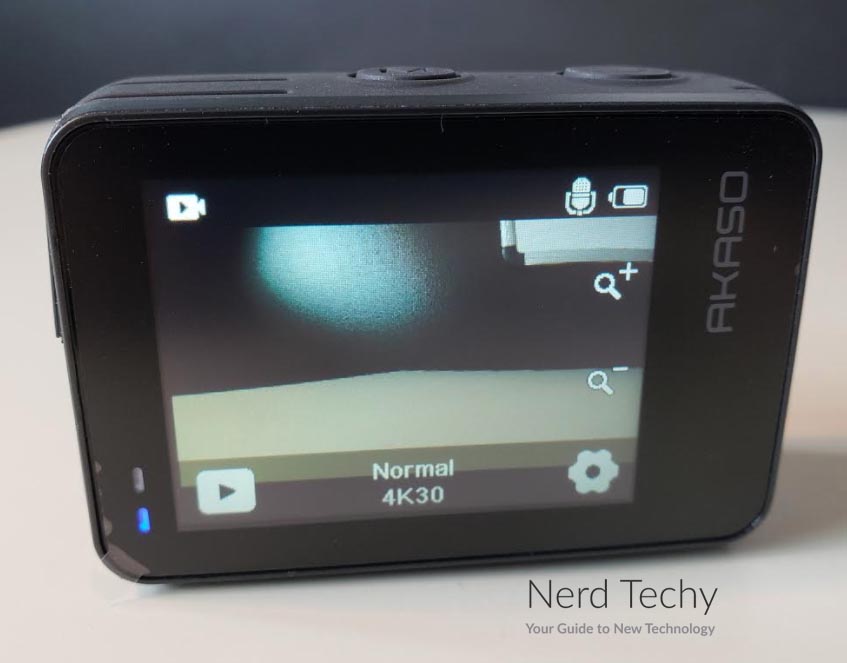 For storage, you'll need to use a Micro SD card. There's none included with the kit, so you'll have to supply your own. That said, SD cards are inexpensive, and you can use one with up to 64 GB of capacity. Make sure to check the write speed rating, though. AKASO recommends a 100 MB/s rating to avoid any issues with 4K video capture. A 64 GB card is enough to capture about an hour's worth of 4K footage. If you need more, it's easy enough to swap extra cards in and out.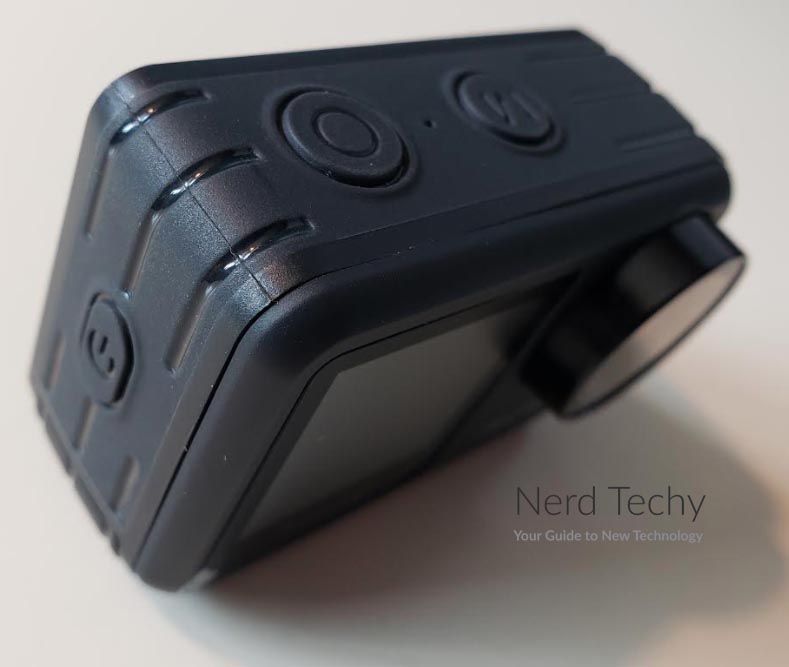 Extra Features
The Brave 7 provides several different modes that offer enhanced features. To begin with, there's a digital zoom function. Keep in mind that this is digital, not optical, so your resolution will suffer. But considering that you're starting at 4K, that's not a serious issue. You can also take time lapse and fast motion videos to capture video at virtually any speed. You can even use a burst photo mode to get your ideal action shot.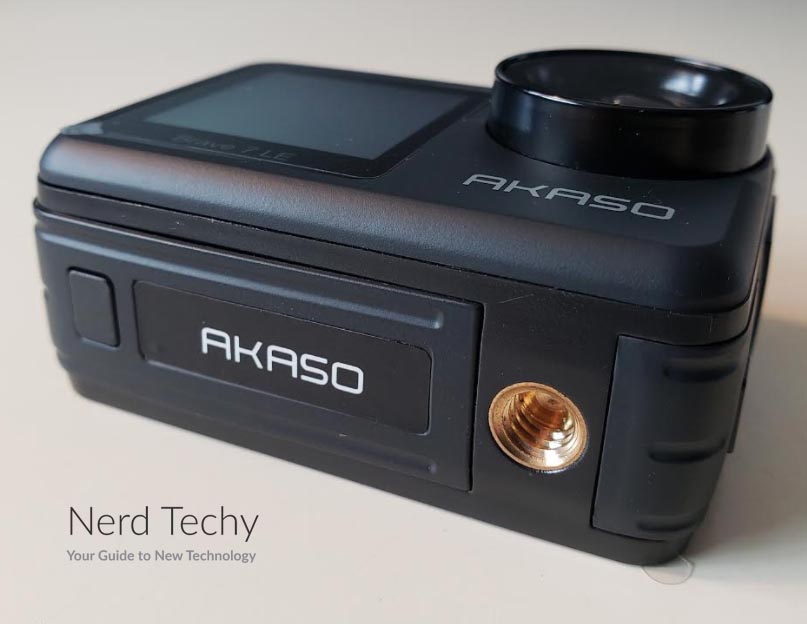 When it's time to download your video, there are a few ways to do it. First, you can simply connect a Micro USB cable directly to your PC. In this mode, the SD card will read like an external hard drive for easy video transfer. Alternatively, you can simply pop the card out and put it in your PC's card reader. You can also connect directly to a TV or monitor with an HDMI cable. This way, you can screen video directly from your camera, without the need for any other device. Finally, you can connect your camera to a WiFi network. It won't function as a network drive, but you can access it using the AKASO GO app.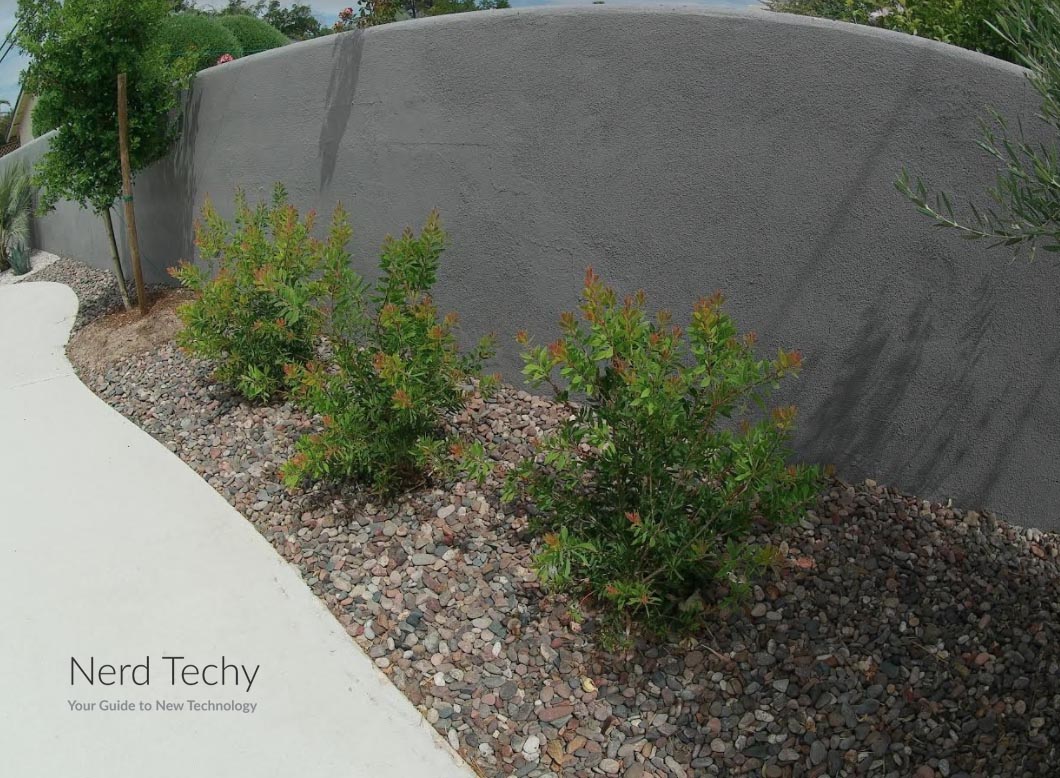 With the app, you can also use your phone as a remote. Admittedly, this has limited applications. You need access to a 2.4 GHz wireless network for everything to work smoothly. But when you've got everything set up properly, it allows for complete hands-free control. The included wrist-mounted remote works for basic functions. But via the app, you can adjust any setting that can be adjusted from the camera. If you've got your camera mounted and don't want to mess with it, the app is a great way to adjust settings. When you make a pit stop for coffee, just make your adjustments and get back on the road.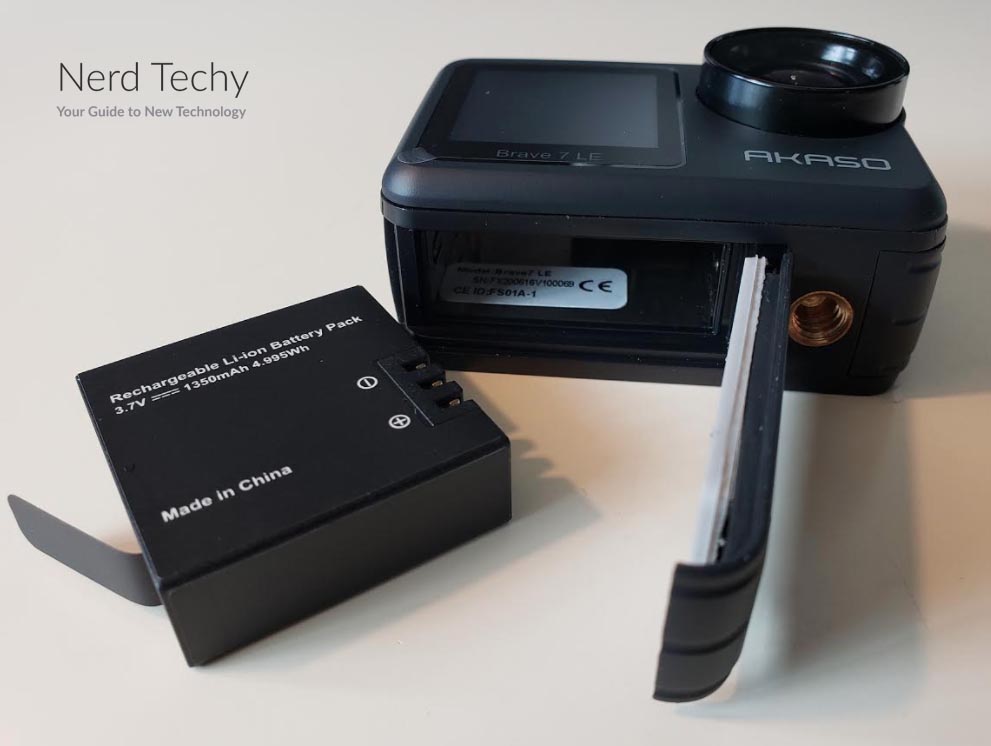 Final Verdict
At the end of the day, the AKASO Brave 7 LE Action Camera is an excellent value for the money. To be fair, there are better action cameras out there, but none of them are this affordable. And unless you need quality low-light performance, how much more could you ask for? To begin with, you get an elegant, compact design. The camera is small enough to hold with two fingers, and you can carry it just about anywhere. Not only that, but it's waterproof. You can take it in shallow water without any protective measures at all. And if you're going out into deep water, the waterproof case will protect you down to 40 meters.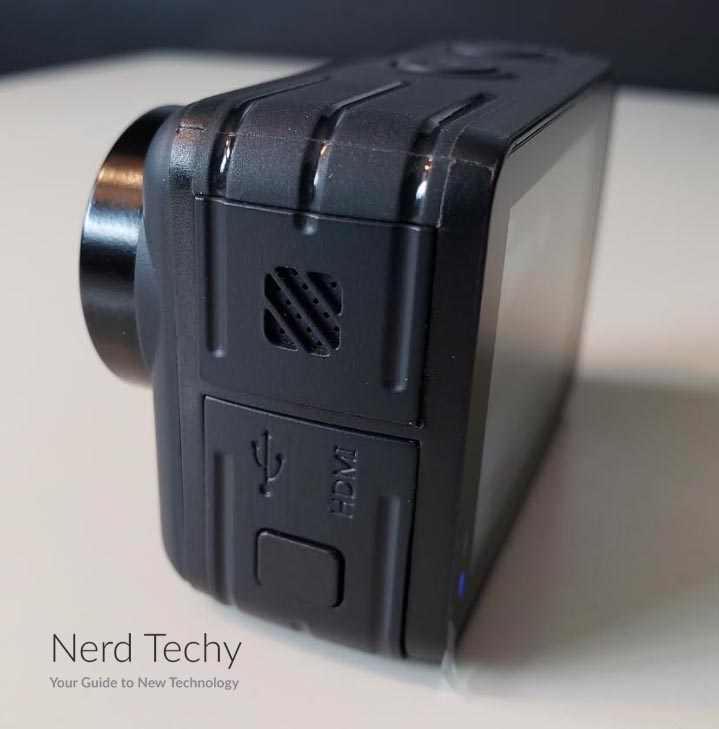 When it comes to video quality, you're looking at an excellent choice. With 4K capture and beautiful color clarity, there's nothing lacking here. Not only that, but a 20-megapixel still camera offers crisp, high-definition still photos. The controls also allow for other fun options. If you want to take a time lapse video or high-speed video without investing a small fortune. Add in a wireless remote and a full-featured app, and you're looking at a quality, complete package.
Meet Derek, "TechGuru," a 34-year-old technology enthusiast with a deep passion for tech innovations. With extensive experience, he specializes in gaming hardware and software, and has expertise in gadgets, custom PCs, and audio.
Besides writing about tech and reviewing new products, Derek enjoys traveling, hiking, and photography. Committed to keeping up with the latest industry trends, he aims to guide readers in making informed tech decisions.