Quick Analysis
Pros
Excellent motion stabilization.
Gorgeous video quality.
Includes several useful accessories and mounts.
Waterproof to 131 feet.
Very durable and built well.
Cons
Color accuracy may skew blues.
Won't work as an external drive.
SD card is not included.
Whether you're a scuba enthusiast or a weekend snorkeler, an underwater camera can help you document your underwater adventure. If you just want to capture some vacation snapshots, a cheap disposable camera will get the job done. But disposable cameras and film development are becoming harder and harder to find. At the same time, good digital cameras are getting more and more affordable. Even if you're only snorkeling once, an underwater digital camera can be worth the investment.
Of course, not all underwater cameras are equally well designed. Some will get you excellent videos and pictures, while others are bound to disappoint. So, how do you sort out which ones are worth buying? One way is to choose a manufacturer with a long track record of producing quality products. Akaso is one such manufacturer. In the past, we've reviewed their Akaso DL12 and Akaso Trace 1 Dash Cam. Both of those cameras worked very well, so we were excited to see another Akaso offering.
Today, we'll be reviewing the Akaso Brave 6 Plus. This is a powerful little camera that comes with a waterproof underwater case. It also includes several accessories that make everyday photography more enjoyable. In other words, the Brave 6 Plus isn't just an underwater camera; it's an all-around action cam. But does it perform as well as you'd expect from an Akaso camera? Or should you look for a better option? Let's take a closer look, and see what it has to offer.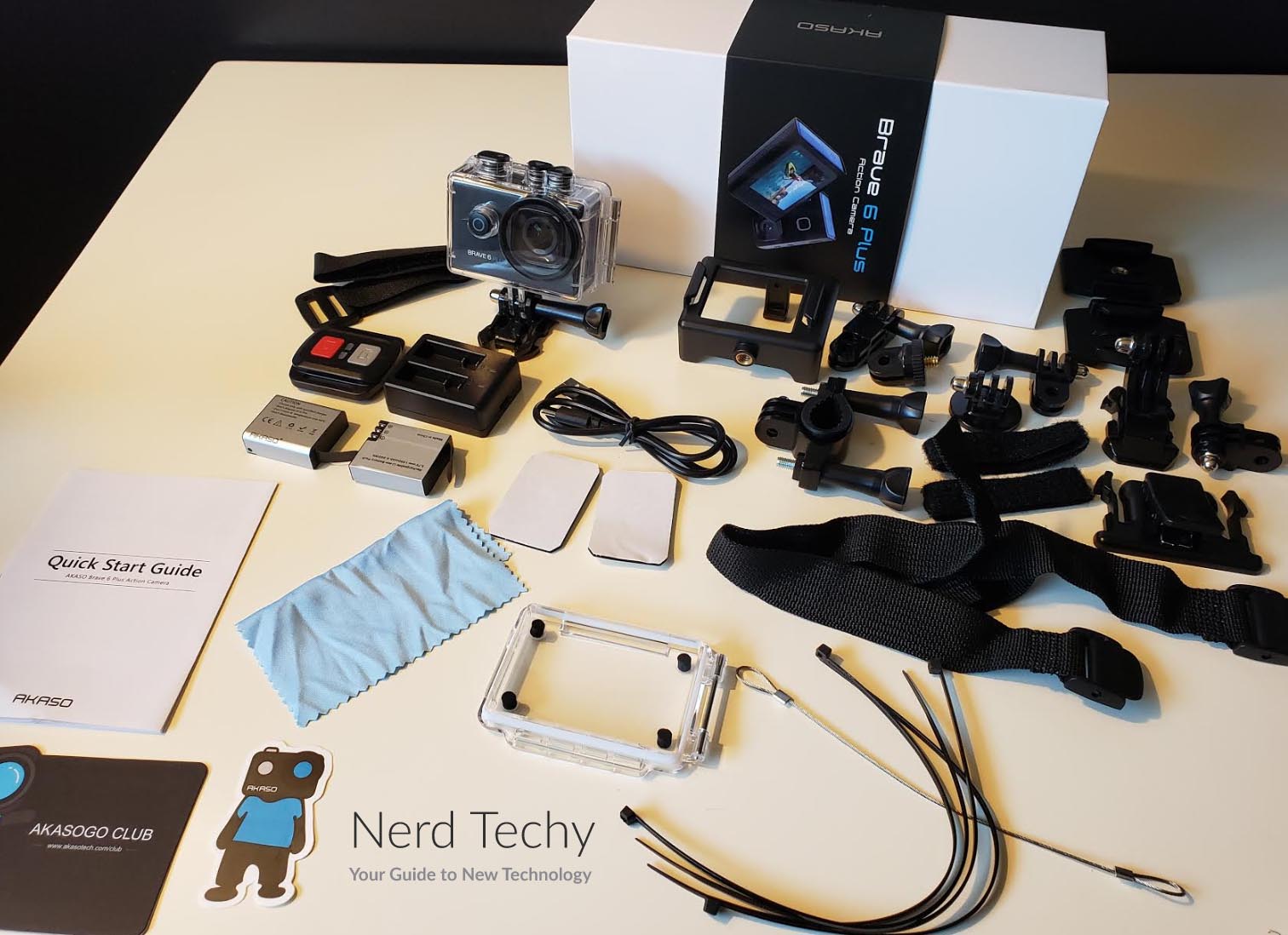 Overall Design
The first thing to understand about the Akaso Brave 6 Plus is that it's not just a camera; it's a complete kit. As a result, you're getting a lot more than just a camera. The main attraction is the underwater case. The case is fully transparent, and is hinged on one side for easy opening and closure. At the top of the case, three spring-loaded buttons allow you to operate your camera's functions. You can zoom, change lens angles, and snap photos, all without opening the case. The case is rated to remain watertight down to 131 feet of depth. This is roughly equivalent to 40 meters, or the deepest depth typically reached by amateur scuba divers.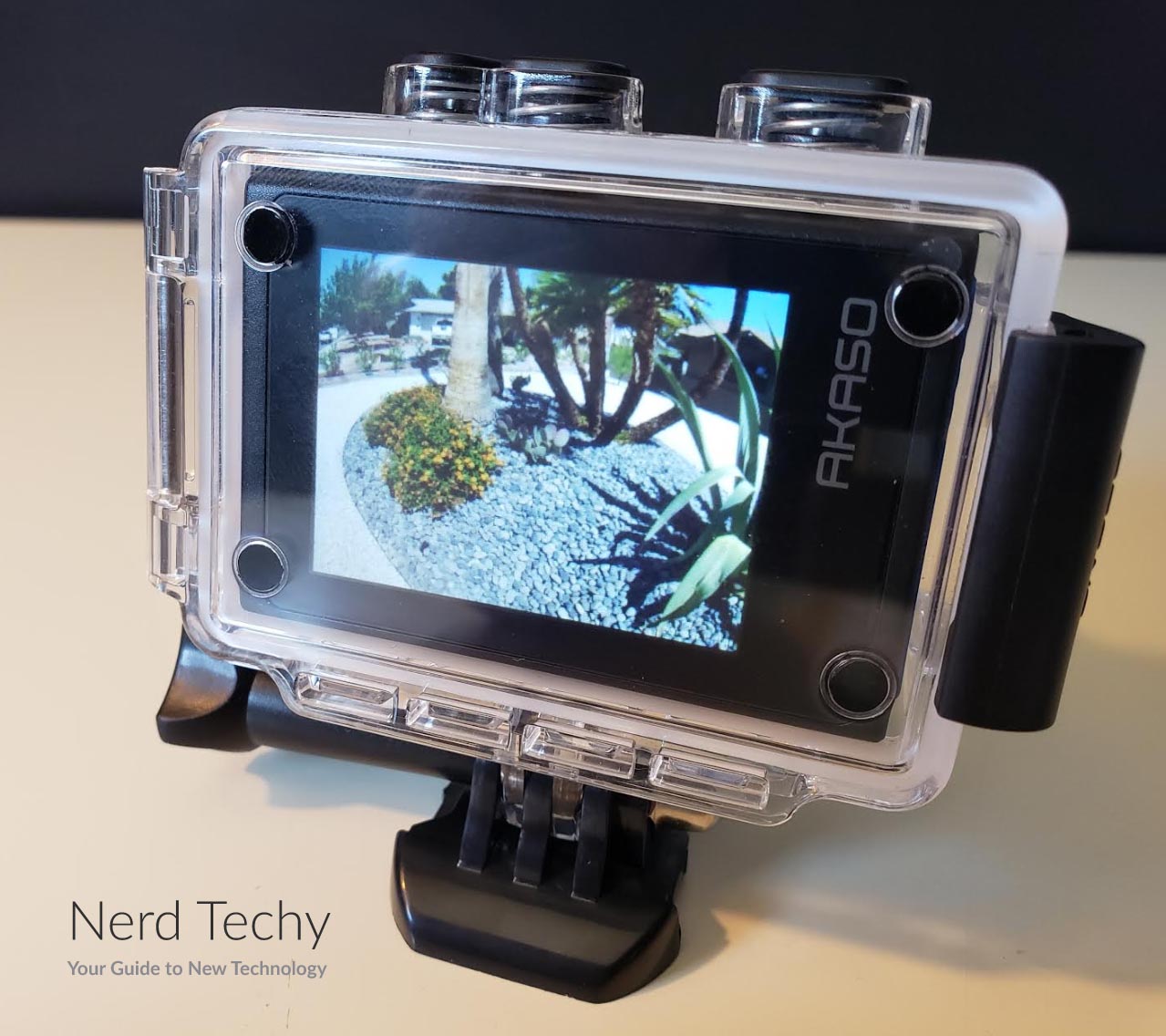 The camera itself is well-engineered. It sports a black plastic case that's rounded on all sides for easy transport. This is a useful feature, since the Brave 6 Plus camera is quite literally pocket-sized. You can easily carry it in your hip pocket, and operation requires only one hand. In fact, you can easily hold the camera between your thumb and your forefinger. This is an essential feature for diving, where you'll also be juggling other supplies.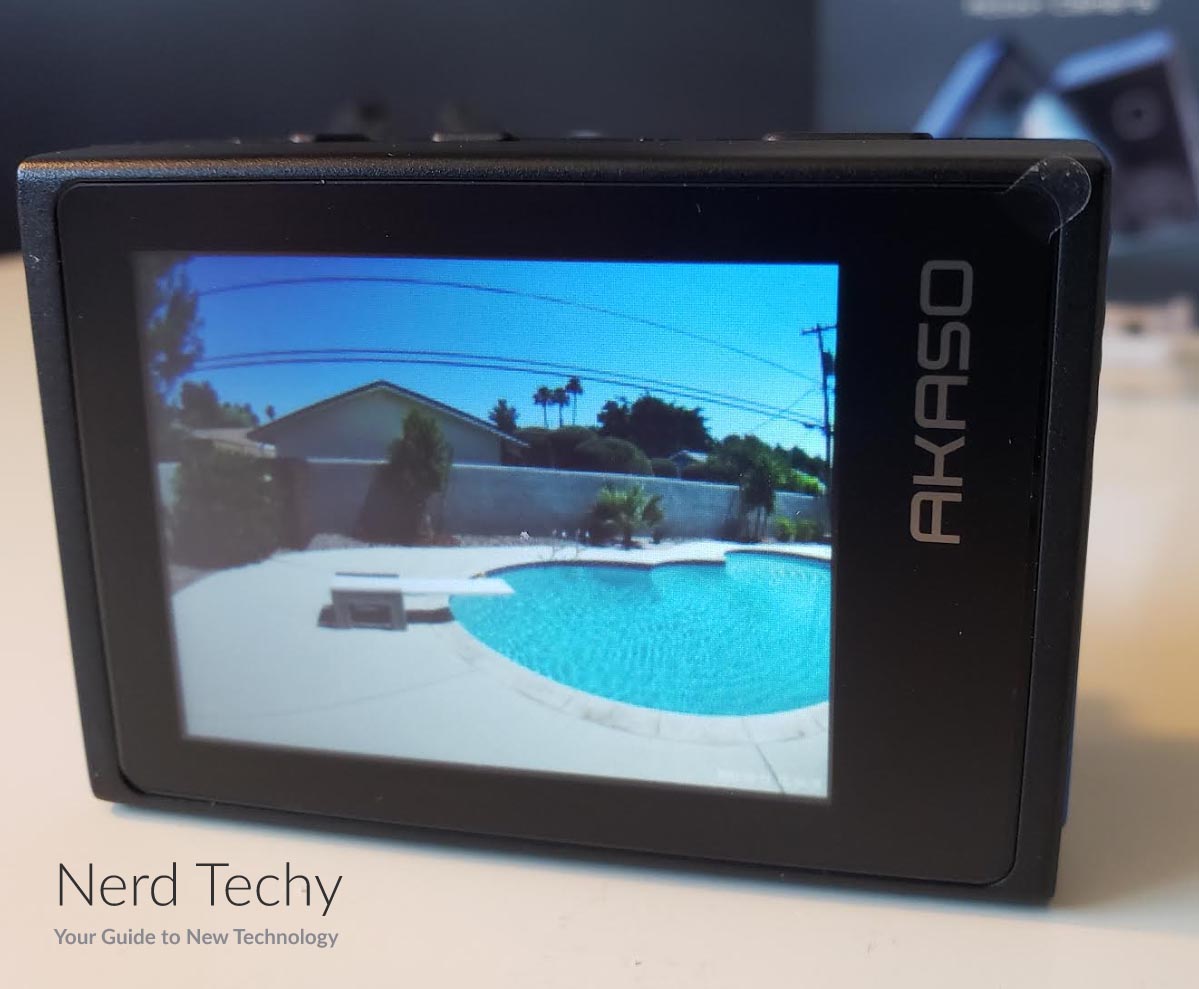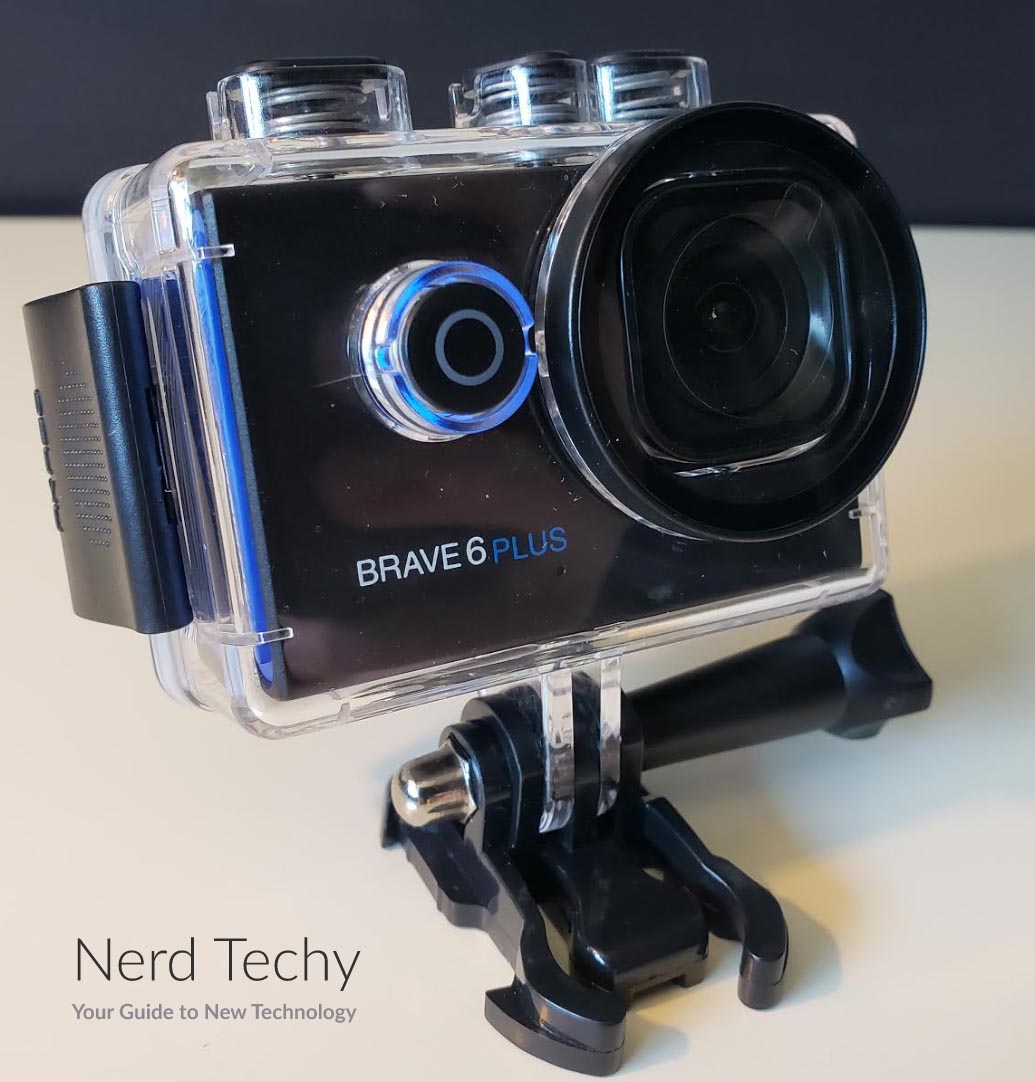 On the back side of the camera, there's a 2-inch LCD touch screen. This allows for easy viewfinding, but it also allows for more accurate controls. Using your fingers, you can zoom, focus on a particular area, or perform other functions. Admittedly, the touch screen isn't much use inside the waterproof case. But when your camera is high and dry, it provides plenty of added functionality. Moreover, the screen is constructed from an IPS panel. This panel type allows for a 178-degree viewing angle. You'll be able to see colors clearly, even if you're not looking at the display dead on.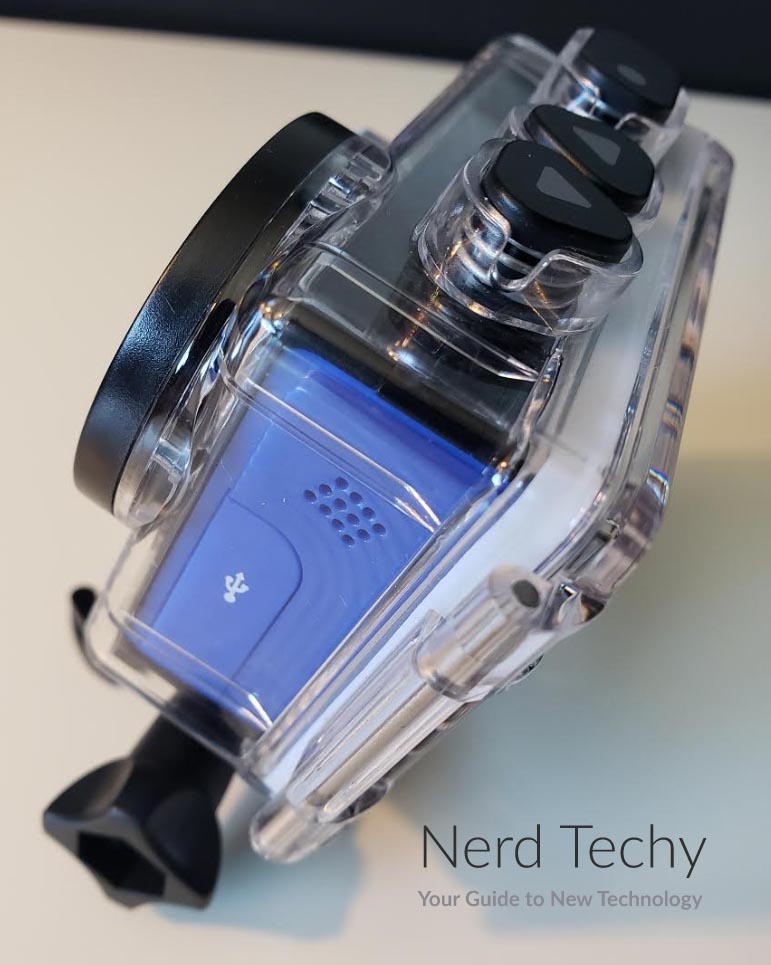 It won't mount on a standard ¼-inch threaded mount. However, it comes with several attachments that more or less make this unnecessary. To begin with, you get a bicycle mount and a helmet mount. These make it a great choice if you need an action cam. It also includes a gimbal mount. Throw it on a quality gimbal, like the Hohem iSteady Pro 2, and you can take advantage of various action modes and tracking features. If the camera is on a tripod or other mount, you can operate it with the watch-sized, wrist-mounted remote. A set of five tethers in different lengths round out the kit. These make it easy to secure your camera when you're doing something else with your hands.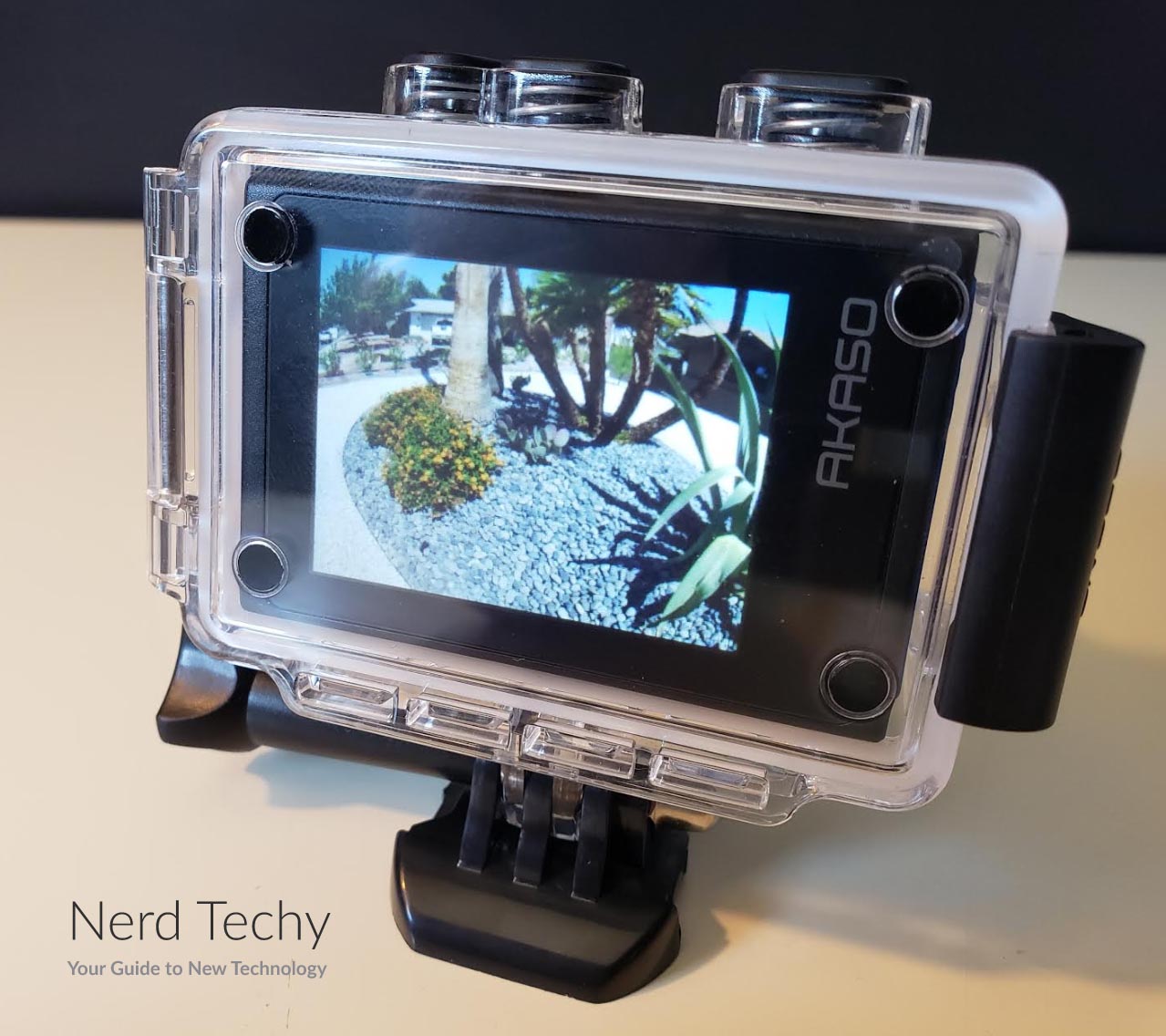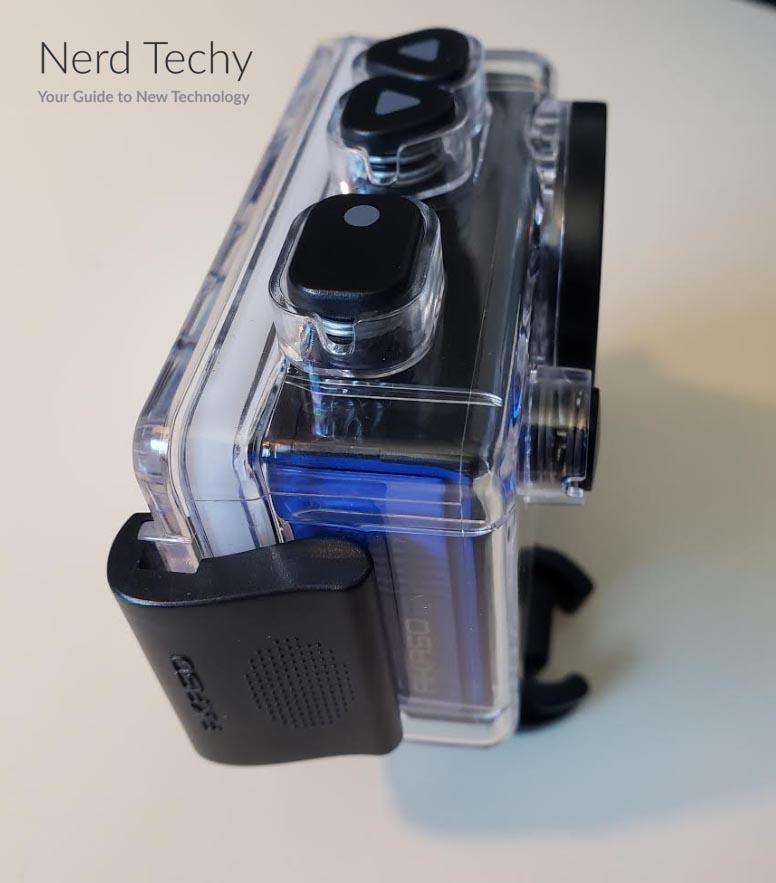 Image and Video Quality
The Akaso Brave 6 Plus records video in gorgeous 4K. As a result, you'll see exceptional levels of detail, even in very wide shots. The frame rate is 30 frames per second, which goes a long way towards reducing motion blur. Once again, the Brave 6 Plus shines as an action camera. It does its best work when you're in motion, capturing your adventures in real time. It also works very well as a still camera, though. With 20 megapixels of resolution, you can capture extreme detail so you won't forget anything you've seen. That said, the color accuracy skews towards the blue side of the spectrum. This can always be corrected with aftermarket software, but it can be frustrating at first.
Along with its exceptionally high resolution, the Brave 6 Plus also allows for 8x zoom. Now, we need to be clear, this is digital zoom, not optical zoom. As a result, as you zoom in, you're correspondingly losing resolution. But even at 4x zoom, you're still getting 1080p video — or 5 megapixel resolution for still photos. So even with a relatively high zoom level, you can enjoy very good quality. Moreover, the Brave 6 Plus features 6-axis electronic image stabilization (EIS). With EIS, you get crisp, clear images even when the camera is vibrating. No need to worry about blur and other motion artifacts.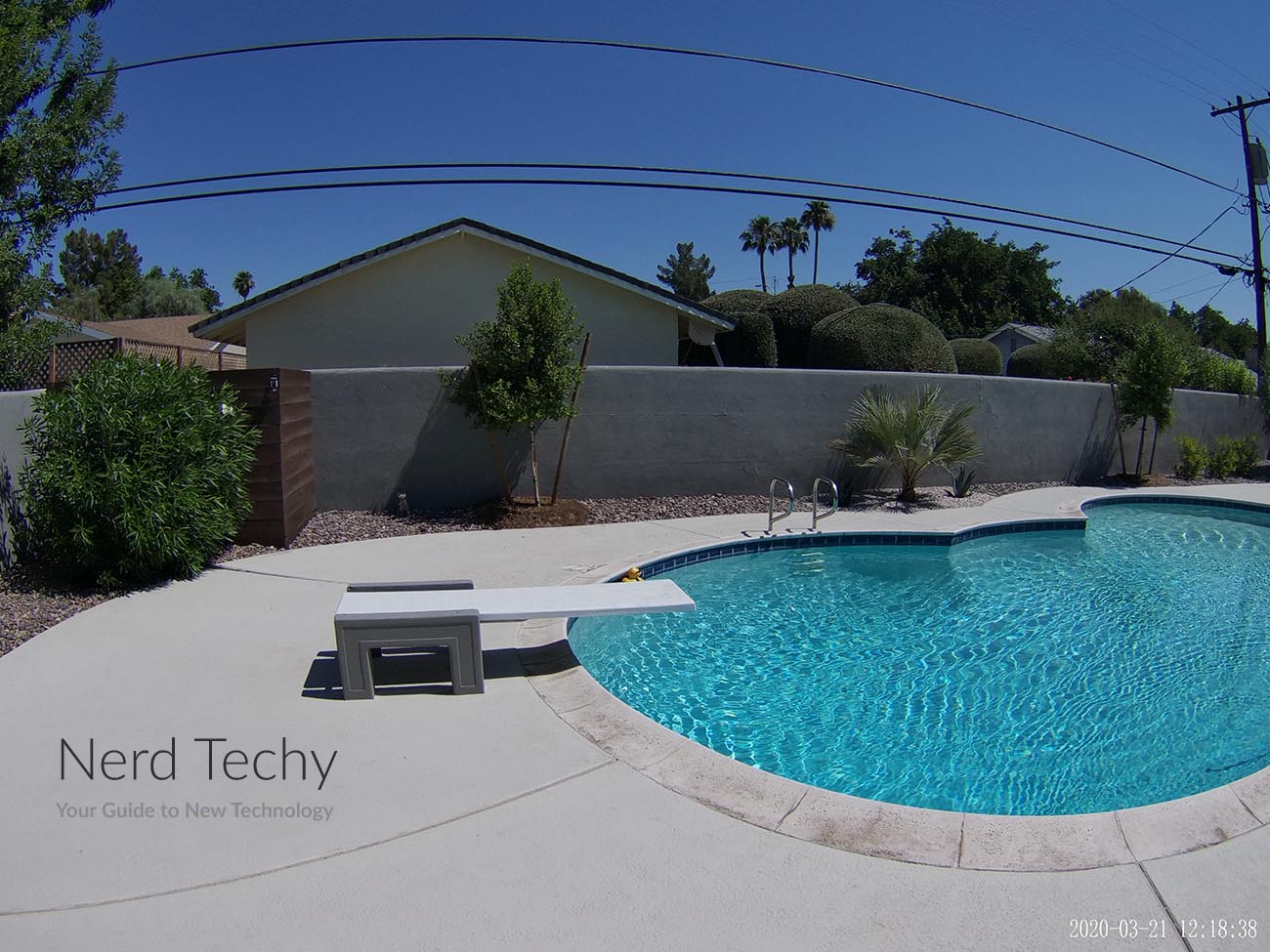 In addition to standard recording and photos, the Brave 6 Plus also offers a few other options. For instance, you can take advantage of time lapse mode for gorgeous nature shots. Use an adapter to set your camera on a tripod, and you can record clouds, stars, and other slow-moving objects. You can also use the burst photo mode to get that perfect action shot. A standard slow-motion mode lets you video fast-moving action, and the self-timer is ideal for family portraits.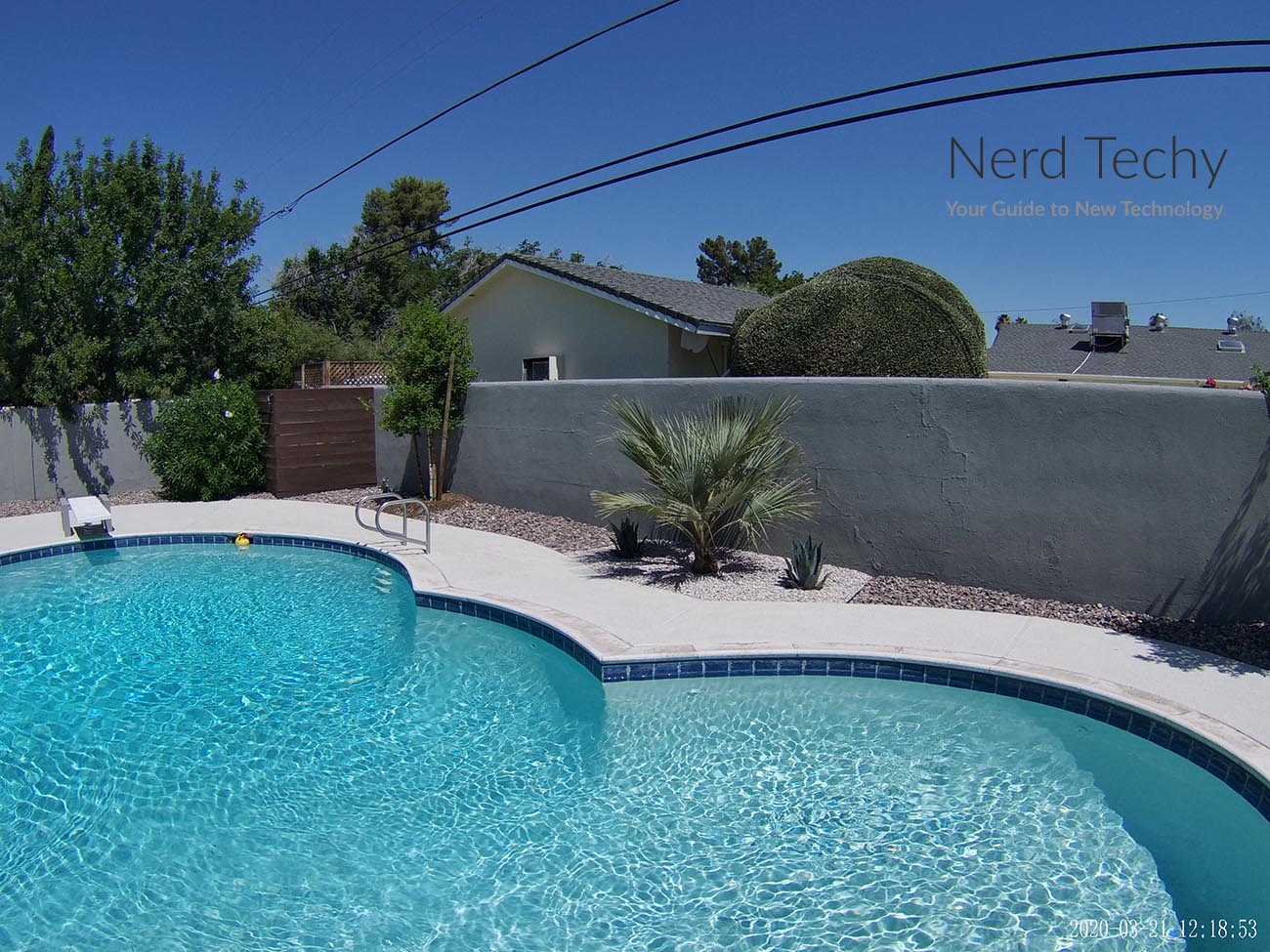 The built-in microphone is reasonably good, but leaves a bit to be desired. If you want to post your videos online, you're probably going to want better sound quality. Thankfully, the Brave 6 Plus supports external microphones. Keep in mind, though, that this is not compatible with the underwater case.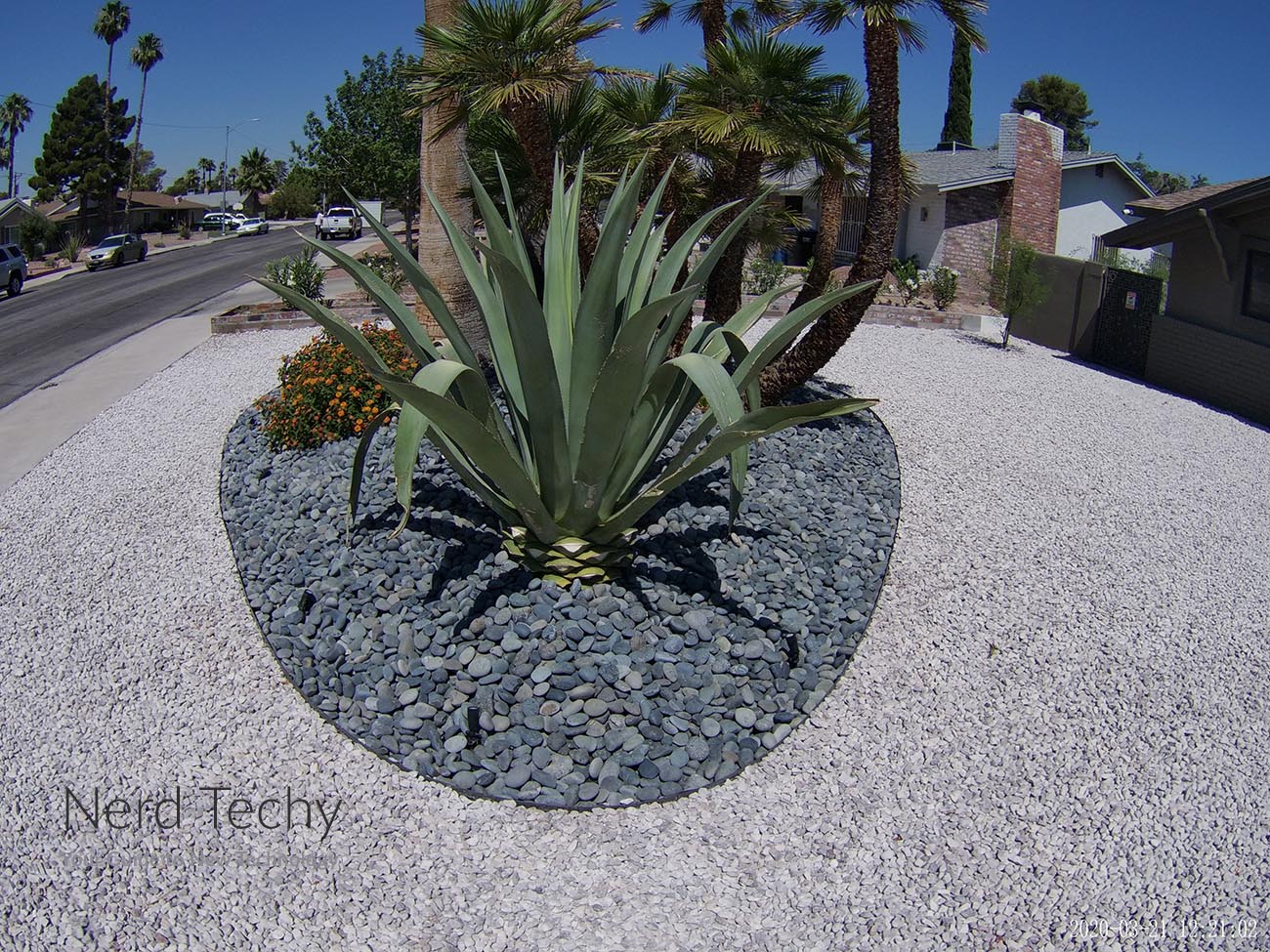 Battery and Storage
The Brave 6 Plus comes with a pair of 1,350mAh batteries. These batteries are identical to the ones used in vape pens and mods, and charge in the same way. You can either plug in the camera directly, or buy extra batteries and a spare charger. Either way, you're looking at over 100 photos or more than an hour of video per charge. If you need more than that, a spare set of batteries is definitely a good idea.
It does not include any storage option. However, it will support any MicroSD card from 32GB to 128GB. As a result, you can choose just about any MicroSD storage you want. Akaso recommends a 64GB Samsung card for best performance. But in practice, any MicroSD card that meets the requirement will work. Keep in mind that you'll need to format the card first in order for it to work properly. This can be done easily by using the camera's built-in formatting utility. Once your card has been formatted, you're ready to go!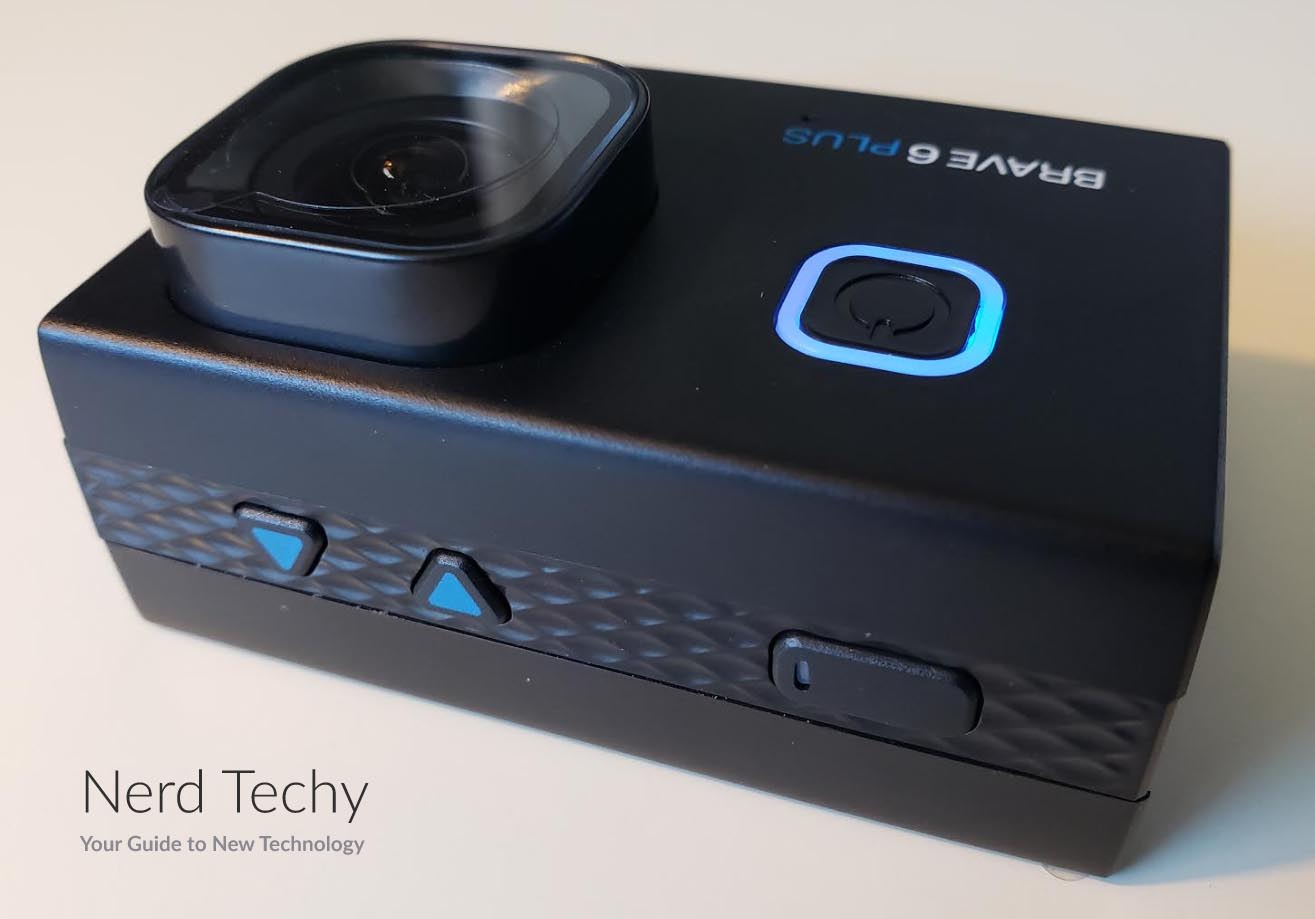 One thing that disappointed us about the Brave 6 Plus is that it doesn't work as an external drive. If you use a USB cord to connect it to your PC or Mac, it's only going to charge. Your computer won't recognize it. To retrieve your videos or images, you'll need to remove the MicroSD card from the camera. Insert it in your computer or smartphone, and you'll be able to access your storage.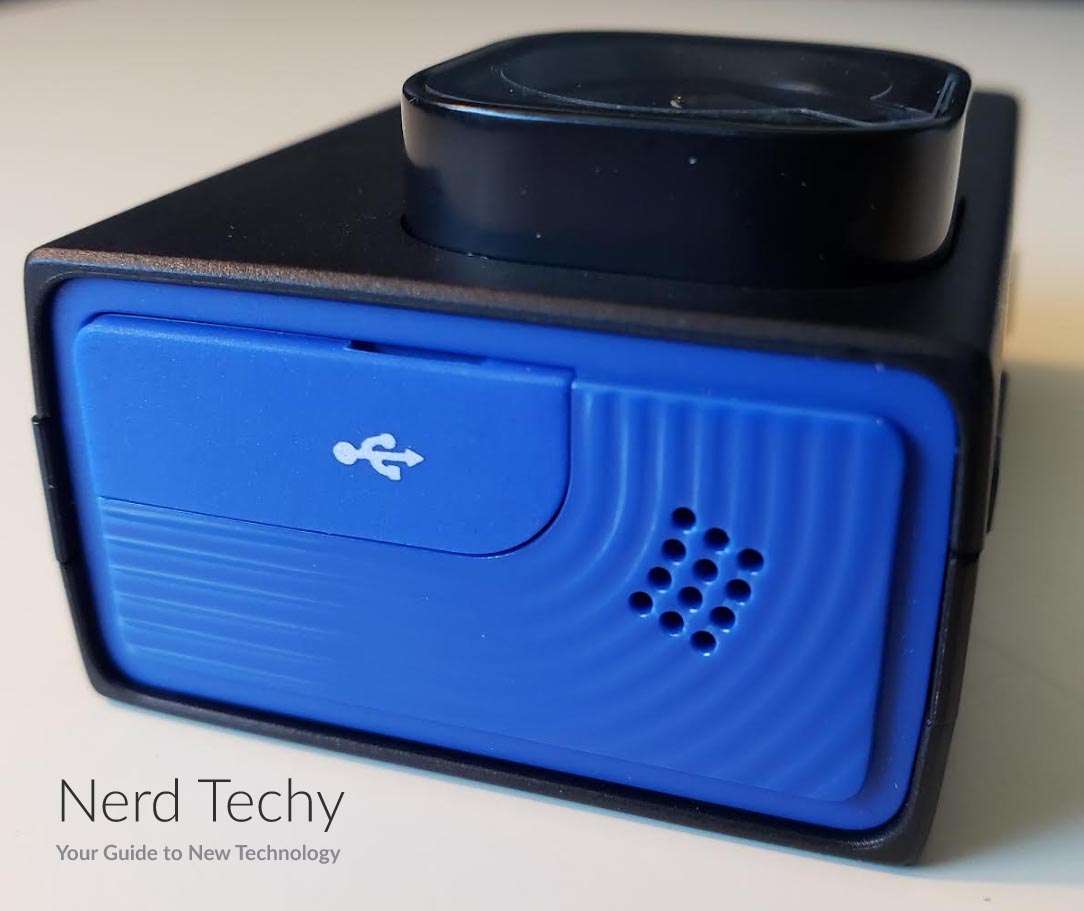 Extra Features
In addition to its other options, the Akaso Brave 6 Plus allows you to choose between three different viewing angles. The viewing angle effectively determines how wide the image will be. A wide angle will show less detail, but will get more "stuff" into the frame. A narrow angle will show less "stuff", but will get you better detail within its field of view. Best of all, this feature is optical, not digital. In other words, physical lenses, not software, are controlling the process. So regardless of your viewing angle, you're still getting full 4K video or 20 megapixel images. This is assuming, of course, that you're not using any digital zoom options that could lower the resolution.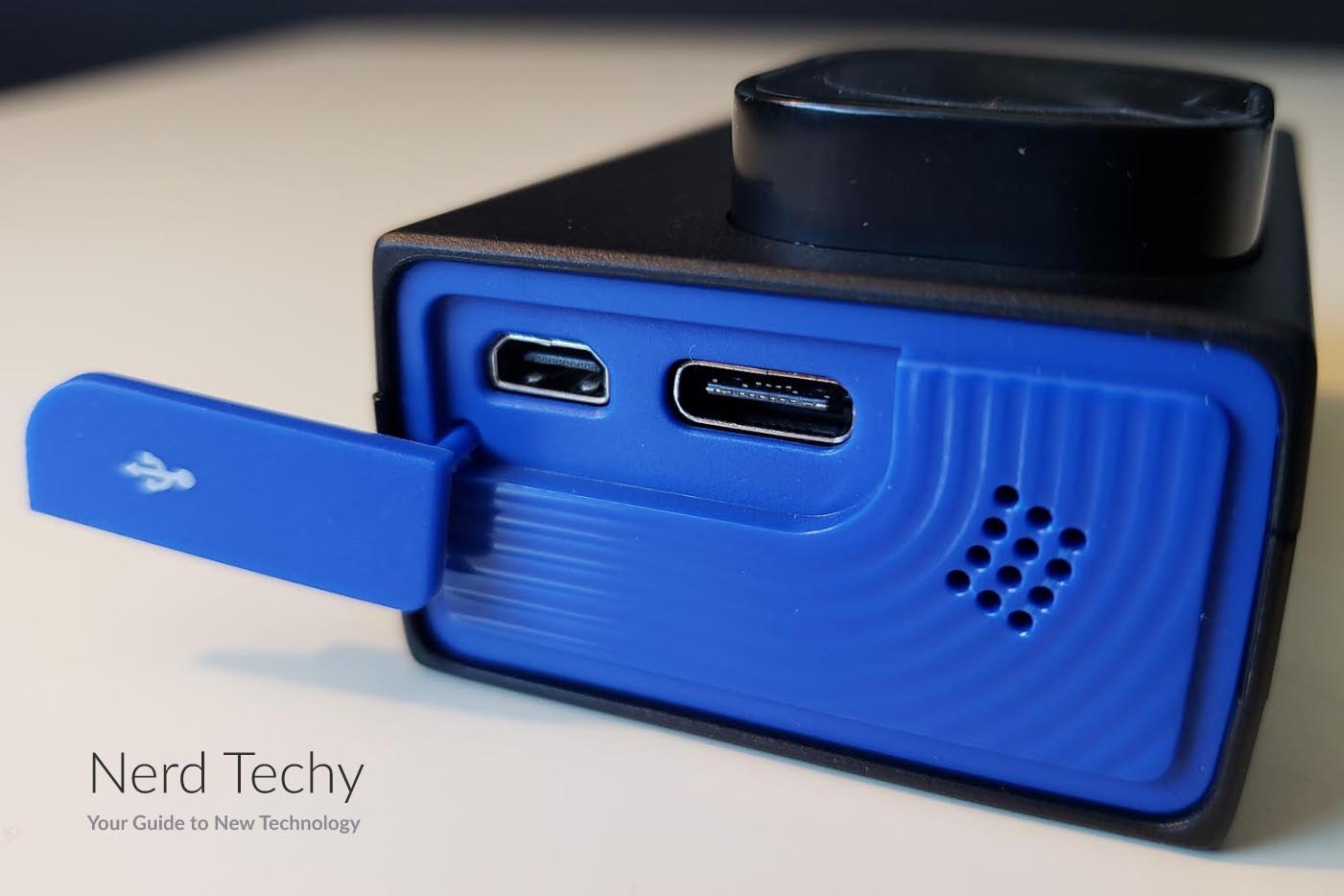 Finally, the Brave 6 Plus supports most modern voice assistants. The features aren't numerous, but they're useful enough for most purposes. For instance, you can start and end video recording, as well as snap pictures. You can even control the zoom function without using your hands. This further improves the camera's usefulness for sports and other physical activities.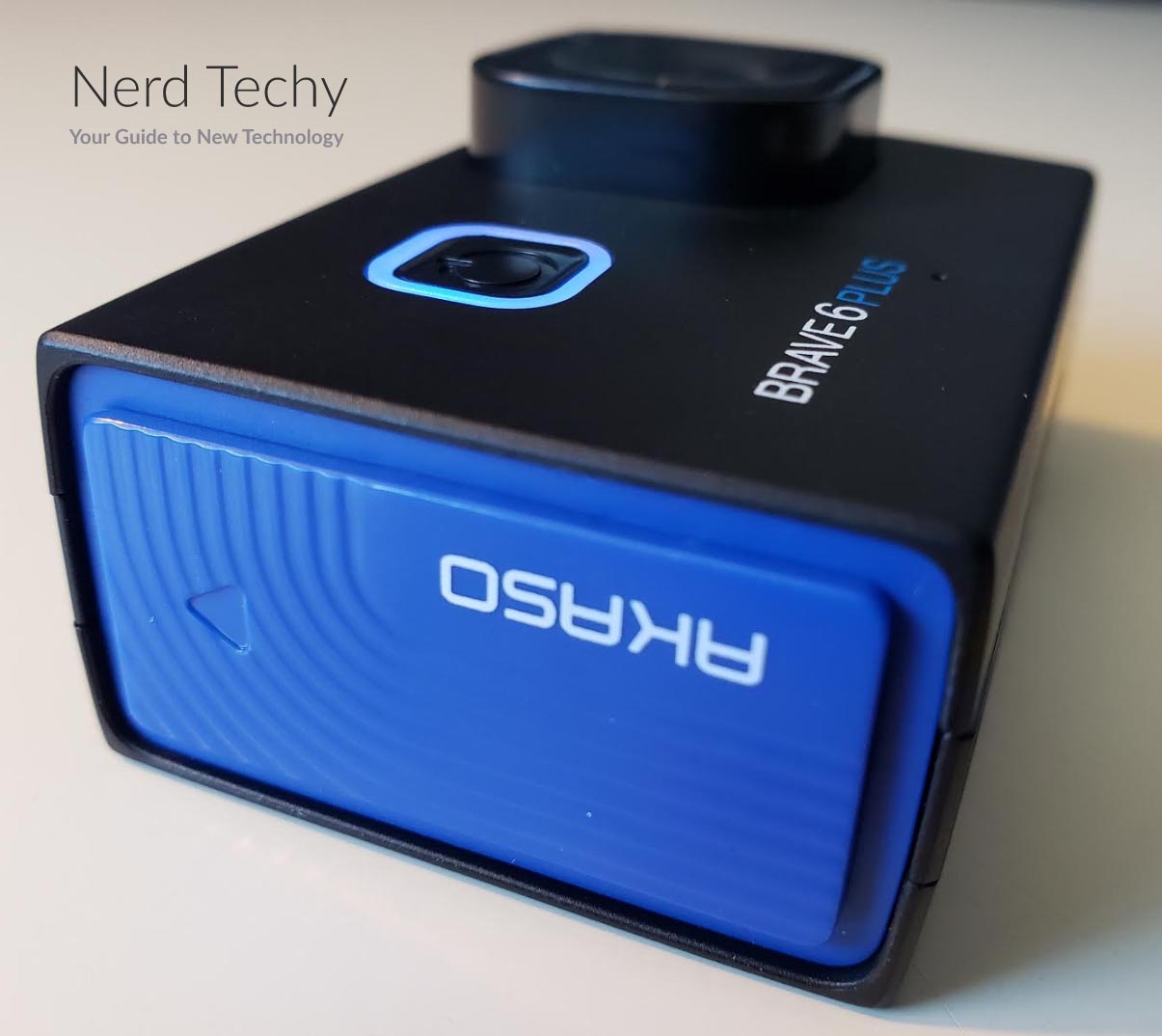 Final Verdict
Clearly, the Akaso Brave 6 Plus has a lot to offer. To begin with, the camera quality itself is excellent. You get 4K video or 20 megapixel images, which is the cutting edge of technology at a reasonable price. The downside here is the blue shift that seems to affect all the images. But as we already said, you can easily fix this with even basic, free editing software. The battery life is nothing to sneeze at. It's not exceptional, but it's good enough to get you through a day-long outing. And the use of standard rechargeable batteries means you can easily buy extras from a third party.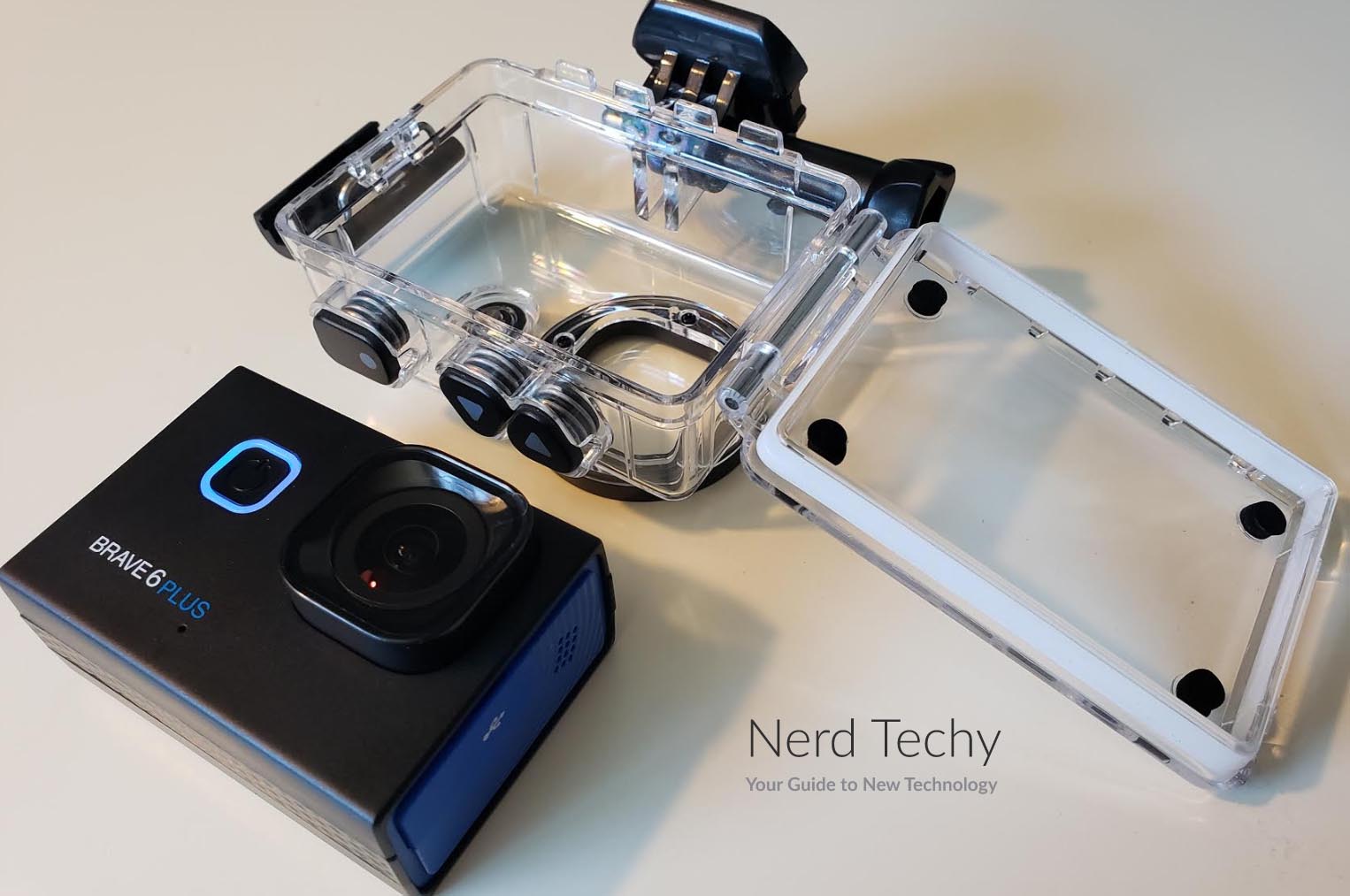 The underwater case is a top performer. It protects your camera from water at any reasonable depth. Even if you're a regular weekend scuba diver, you're looking at a solid underwater camera. Not only that, but the other attachments also work very well. The gimbal mount lets you record any kind of action sequence. And the helmet and bicycle mounts mean you can take your camera with you anywhere you go.