If you're concerned about your home security, you may have considered adding a camera system. But when most of us think of security cameras, we imagine a tired moan donning a uniform while kicking back behind a complex panel of monitors and controls.
Fortunately, modern technology has made a home video security system much more accessible. You don't need a ton of advanced technology, and you don't need to be a techno wizard to set everything up. You do, however, need to take the time to find the camera that best suits your needs.
Note: At no extra cost to you, we may earn a commission for purchases using our links. Learn more.
Nest has made a splash in the security camera industry with their powerful line of advanced cameras. They're known for being reliable, high quality, and easy to use. Their latest cam – the IQ – has just hit the market. We'll be going hands on to find out what this camera can do. First, we'll explore the features and show you what they mean in terms of real world usage. After, we'll help you decide if this is a camera that has a place in your home.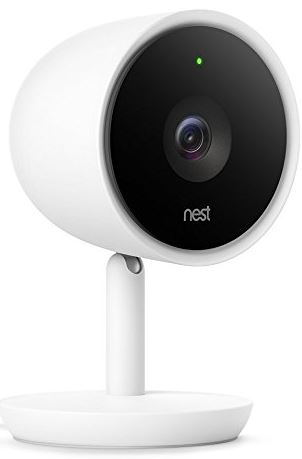 Overview
The Nest Cam IQ is more than just a stand alone camera. It's got a brain. Software inside helps it differentiate between people and objects. It's job is to interpret what's going on in your home, and notify you if anything is unusual. It connects to your home wireless network, and sends you alerts via a free application. You can keep tabs on your home by streaming live video, or go back in time and review older recordings. The Nest IQ is simple and sleek in appearance, and looks good in any room of your home.
Unboxing and Setup
The Nest Cam IQ ships in a simple, yet durable box. Upon opening it, you'll four different items. You've got the camera itself, a power cable, an AC adapter, and a quick start guide. The guide isn't very big, but provides simple and easy to use directions to get it running.
The first step is to place the camera in an area where it has a good view of the room you're keeping an eye on. It has a swivel head, and a lightweight stand to keep it in place. You then plug it into a power outlet, and wait a moment for it to turn on.
Once the camera is on, you download the free Nest application. This app works on both Android or iOS phones. The first time you open the app, it will walk you through creating an account. After, it will search for your camera via Bluetooth. You need to be in the same room as the camera for this to work. Once found, it asks for your network information. You choose your WiFi network, and enter the password. From here on out, your camera is connected and operable.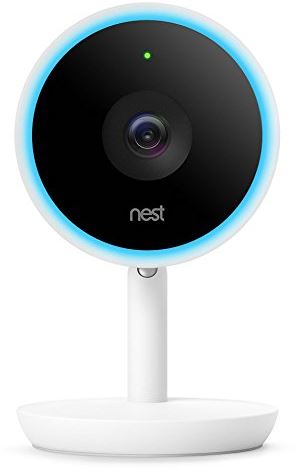 Smart Functionality
With most home security cameras, we're used to seeing simple video logs. The cameras give you a video, and let you pick a certain point in time to watch. But the IQ is smarter than that. Instead, what you see are "events." Tap the event log, and you'll see a long bar along the left. This bar represents the day, laying out all of the events in a linear fashion. When you see a grey dot, that means that there is motion. Somebody walking through a room, pets moving about, or your curtains blowing in the wind warrant a motion notification. But when you see a yellow dot, that's when Nest's "smart" sensor has detected something noteworthy.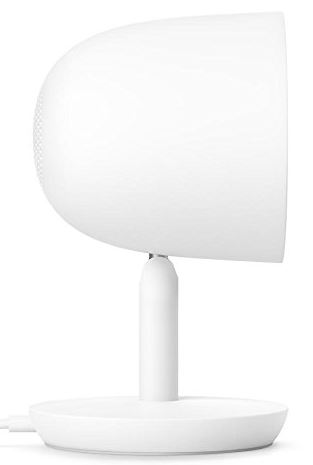 The Nest Cam IQ doesn't just detect people, but it detects faces. It will learn the faces of the people in your home. Over time, you'll notice that you only see a yellow dot when there is an unfamiliar face in the room.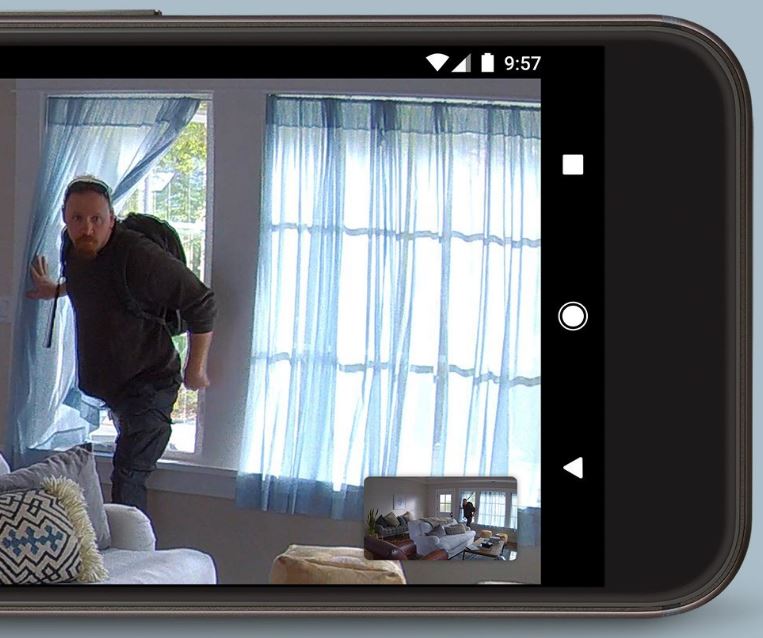 In some ways, this design seems a little simplistic. When we first started using it, we had concerns that the Nest was going to miss something. You're relying on the camera to tell you what events to watch, so unless there is a burglary or some obvious crime, will you ever know when to check up on your video history?
Over time, we found it to be incredibly accurate. This camera is almost scarily accurate at detecting faces. With this fact in mind, we wouldn't consider the simple design of the app a liability, but rather a feature. It saves you a ton of time going through old logs, making this one smart camera.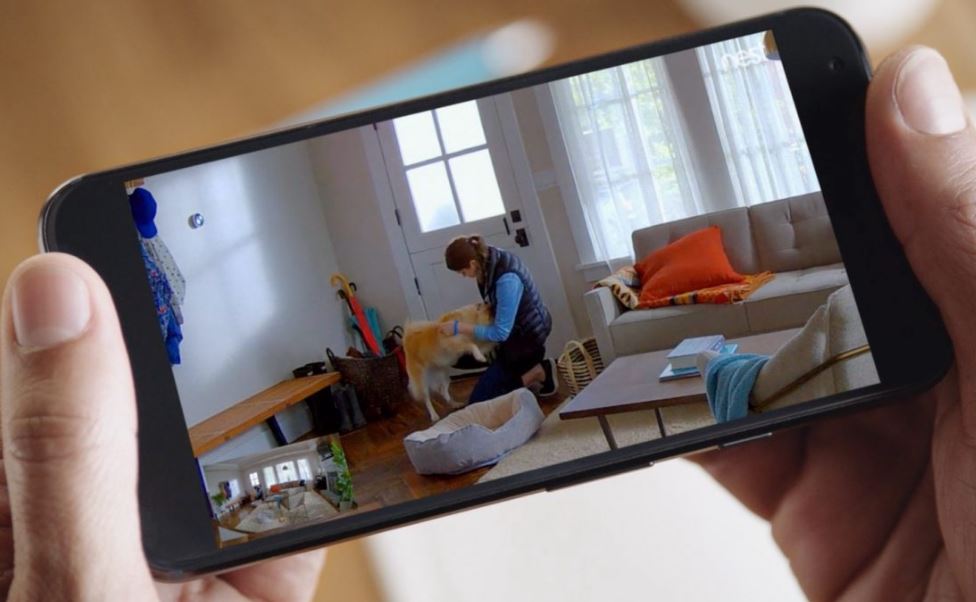 V
ideo Quality
The Nest Cam IQ has an impressive 4K sensor. Compared to the 1080p sensor that most cameras have, you'd expect that the video is significantly better than anything else on the market. But this is only partially true.
The disadvantage of 4K video is that is requires a huge amount of data. If you were streaming 4K all day long, you'd quickly choke up your WiFi network. To give you the best of both worlds, Nest uses a little creativity to ensure that all data was used properly. During day to day streaming, what you're seeing is a 1080p feed. But when motion or an event is detected, nest uses their "super zoom" feature to close in on the detail.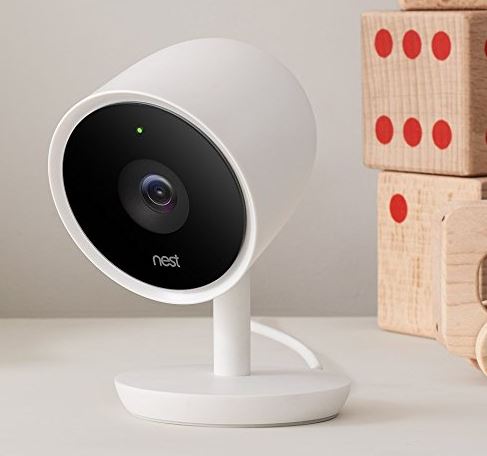 Super zoom feels a little like something out of a movie. Picture the cast of CSI requesting that a video is "enhanced." Just one click of a button, and the previously blurry image is suddenly so detailed that you can see the nose hairs on the perpetrators face.
With the Nest Cam IQ, this isn't science fiction. What you're seeing is the camera switching to 4k, quadrupling the detail for an event.
Super zoom is certainly one of the most impressive visual features, but it's not the only reason that the video feed from this camera looks so good. HDR also plays a major role.
Most cameras suffer from dynamic range issues. Ever take a selfie in the sun? If you are facing away from the sun, the camera will make the background very bright, but your face very dark. This is because the dynamic range is too low, and the difference in brightness between the summer sky and your face is too much to capture. With HDR, this is not an issue. The entire room is well illuminated, and easy to see. Even when it's dark inside and bright outside, you can still see everything in crystal clarity.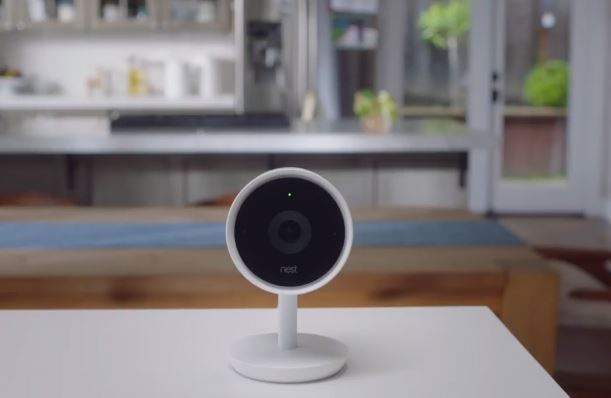 This camera has a wide angle video feed. You see 130 degrees in each direction. This is wide enough that you can cover an entire room, but no so wide that there is fish-eye distortion. In our eyes, this is the ideal focal length, so we have no complaints here.
Additional Features
Catch a robber in the act? Notice your baby sitter helping herself to one of your beers? With the talk and listen feature, you can intervene in real time. The camera includes both a microphone and a speaker. Simply talk into your phone, and your voice will be played back in real time. The built in microphone is extremely detailed. Even if somebody is speaking on the other side of the room, the sound is still loud and clear.
Nest has also included an intelligent alert system. You can set it up to notify your mobile device when it detects sound, motion, or people. You can also set up notifications for specific people that it's already familiar with, or only for people that is has not seen before.
Disadvantages
The fact that this camera can detect individual people is pretty impressive, but it's not perfect. Occasionally, we noticed that somebody was identified as an unknown person when they wore a hat, or even glasses. For people with long hair, we noticed that changing hairstyles (for example, wearing your hair up versus down) was somewhat reliable. But you should expect a margin of error here.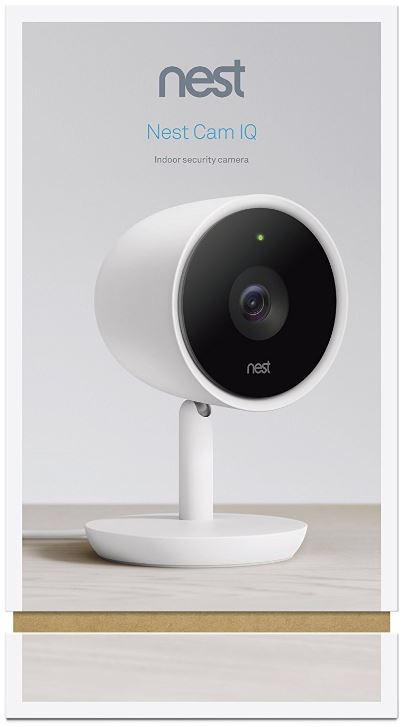 Final Verdict
The Nest Cam IQ just might be one of the most future proof cameras on the market. The image sensor is well above average, and the video quality is the definition of crystal clarity. Setup and usage was simple, so even those of you who aren't technically inclined can use it.
If you're looking for an indoor security camera, this would be our first recommendation. These are the types of products that you want to last a long time. Buying an entry level model might save you a few dollars now, but it will cost more in the long run as you update it to meet modern standards. This is one of the few cameras we've tested that we can safely say will last a very long time.
Looking for a camera to use outdoors? This might not be the best option. Instead, we'd recommend that you check out our review of the Nest Cam Outdoor. The feature set is a little different, but it still performs above average compared to other models.
Please consider sharing:
Note: At no extra cost to you, we may earn a commission for purchases using our links. Learn more.