The 4K revolution has already taken over the flat panel television market, but now it's time for projectors to get a little high-res update. There are already a few UHD projectors available, but the first generation suffered from limited features and a high price.
We had the opportunity to take Optoma's new UHD65 projector for a test drive. This top-tier model has many of the same features as the UHD60 we recently reviewed, but comes with a few impressive upgrades. Is this higher end model worth the extra money, or should you save a few bucks on it's little brother? Let's take a look.

Overview
The Optoma UHD65 utilizes a new 4K DLP chip that displays at 3840×2160 discrete pixels on the screen. While this isn't necessarily true 4k, the chip itself boasts 2716×1528 micro-mirrors and pixel-shifting technology.
What separates Optoma's 4K projectors from other models is their built in video optimization system. Not only does it support the latest standards, but it can help make older content look better. Non HDR content? No problem, it will automatically be scaled to fit the greater color depth that this projector can be produced. The amazingly vivid and accurate color depth of the UHD line is one of the main draws to these projectors, but the UHD 65 has another trick up it's sleeve. This projector is the only model that supports frame-interpolation: a technology that promises to make your video smoother and more natural. How does it work? We went hands on to find out.
Design & Connectivity
Although the structure and layout of the UDH65 is nearly identical to it's little brother, this model is designed with a jet black enclosure. The gently tapered edges and sleek curves of the center give it a modern feel, while the silver band wrapping around the projector highlight it's ultra-modern technology. The large optics are located at the center of the projector, helping to maintain a well balanced feel.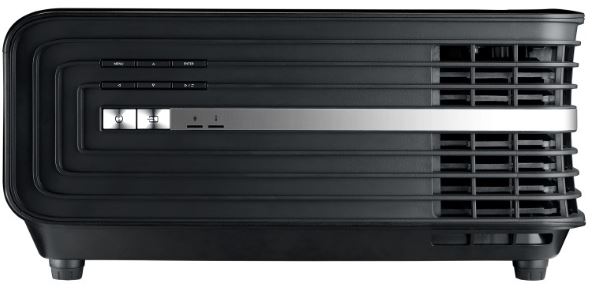 Cooling ports are generally the ugliest part of a projector, but Optoma keeps them hidden behind a smooth grid-like pattern on the plastic that draws the eyes away from the vent.
Turning it around, you'll find a number of ports enabling you to connect almost anything under the sun. You've got one HDMI 2.0 port, which supports HDCP 2.2 – the protocol you need for 4K and HDR content. The second port is only 1080p, but supports MHL. MHL is needed for streaming sticks, android USB to HDMI converters, and TV boxes. You can also connect it to analog sources through VGA, used primarily for computers.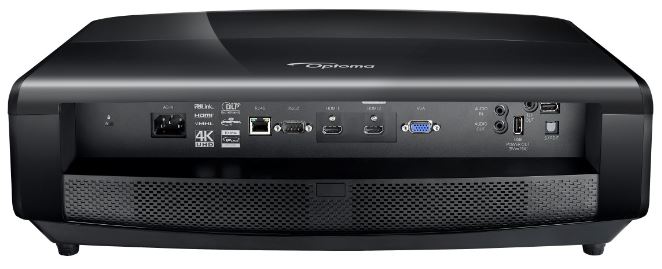 The unique thing about the VGA port is that it supports both RGB and YPbPr, so you use adapters to connect composite video sources to the VGA port.
For audio, you have an optical input, and analog (3.5mm) stereo inputs and outputs. Networking is handled through Ethernet, and automation can be done through the RS232 and 12V triggers.
Finally, you've got two USB ports. One is used for service (updating the firmware, namely) while the other is a power source for your streaming sticks.
Video Quality
As you'd expect form a 4K projector, the video quality is well above average. Details are almost impossibly sharp, and even the subtlest textures are vivid and obvious. Of course, any 4K projector can display high levels of detail. But the UDH65 has a trick up it's sleeve. It's got a 1,200,000:1 contrast ratio. This means that the brightest whites are 1.2 million times brighter than the darkest darks. The UHD 60 can do 1,000,000:1, but this is only with dynamic black turned on. You'll never see the brightest and darkest images on screen at the same time, making the real contrast ratio closer to 800k:1.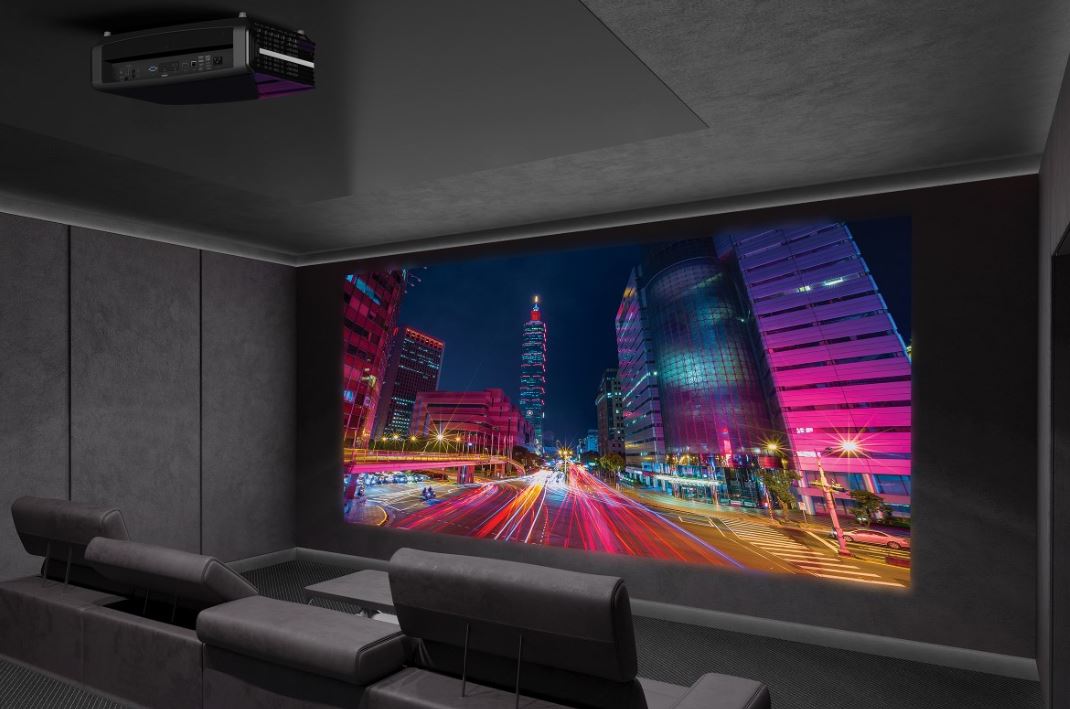 If you're looking for smooth video, you're not going to find anything better than the UDH65. For this, you can thank the PureMotion technology. To understand how pure motion works, you should understand how video works. Video is just a series of frames. In a video of a ball bouncing across the screen, you'll find a frame that shows the ball in a static place. In the next frame, the ball will have moved a little bit. When something is moving fast, the ball will move a lot in between frames.
What PureMotion does is analyze what changes from one frame to the next. In between, it can automatically generate a frame that has movement in between the two. This is a filter that can, in essence, turn a 30 FPS movie into a 60 FPS movie. It's not going to be as good as a movie that was originally shot in 60 FPS, but there is still a noticeable improvement.
For data, all of these features aren't going to make a huge difference. But when you're watching movies, the difference is astounding. This is truly a projector for the avid film buff, and we can't recommend it enough.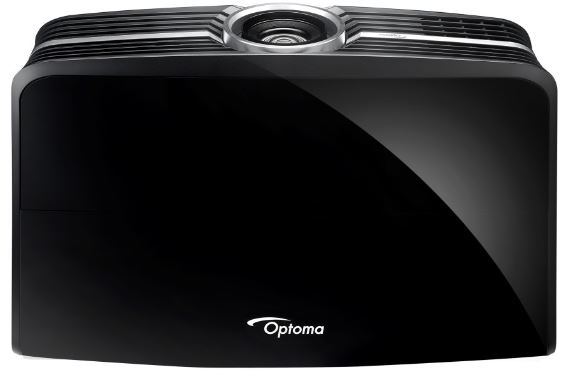 Color
We spend a lot of time thinking about resolution and detail, and often neglect how important color is in video. But when you go to the store and see the latest 4K TVs, the "wow" factor isn't the resolution, but the incredibly vivid colors of HDR. Unfortunately, not all HDR sets are alike. Some can produce more colors than others. But the UDH65 is at the top of the pack. It can produce over 1 billion unique colors. In the real world, this makes for videoscapes more realistic and impressive than you've ever seen before.
To really take advantage of these features, you have to be watching HDR content. For most, this means HDR Blu-Rays. But even if you're watching non HDR content, you can still see an improvement. Optoma's color management system is able to expand the color palette, increasing the vibrancy of existing video. It's not quite as good as real HDR, but still a cut above non-HDR.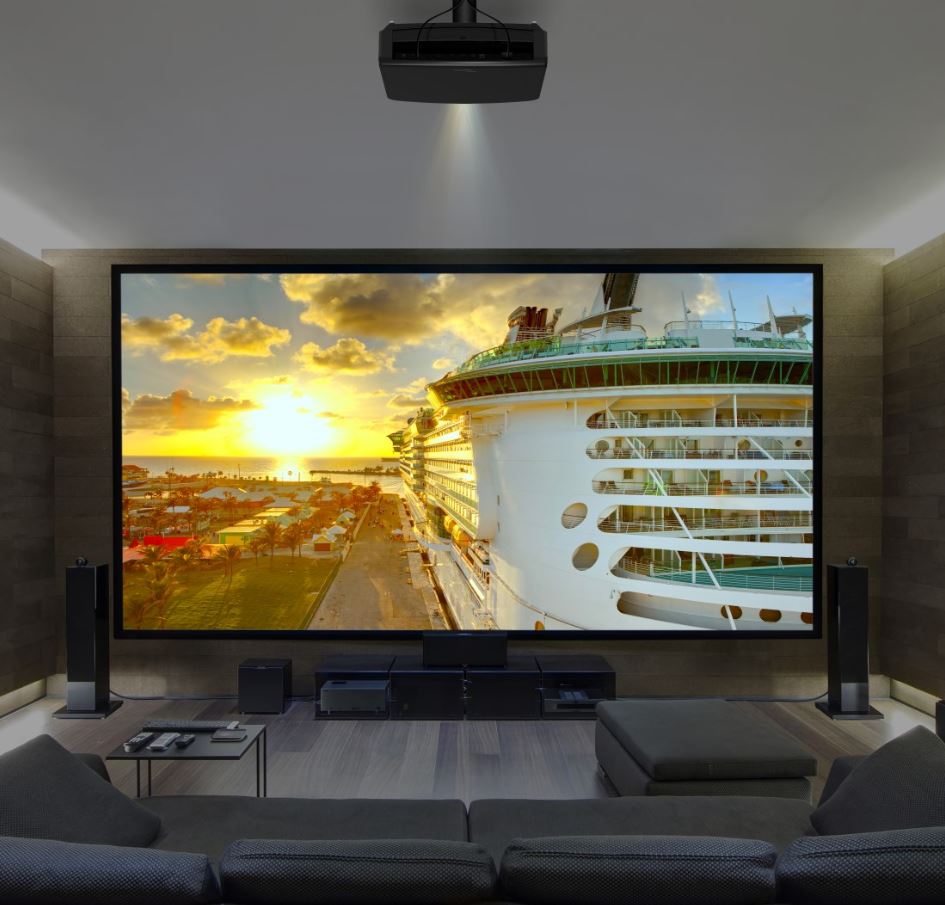 Functionality
One of the most frustrating aspects of projector ownership is getting it set up. You have to mount the projector in exactly the right position, if you want your screen to be placed where you want it. With the UDH65, you have a little more flexibility than most. Part of this comes from vertical shift. You can raise or lower the screen by 15 degrees in either direction, and use keystone correction to address any optical distortion that takes place.
The optics also give you the ability to change the zoom optically. It has 1.6x optical zoom, allowing you to enlarge the image by up to 60 percent. This allows you to get a larger image without placing the projector too close to your display. With this factored in, your throw ratio is going to be 1.29:1 to 2.22:1. If you wanted a screen that was 1 meter in width, you could place the projector anywhere from 1.29 to 2.22 meters away from your screen. You do need a fairly deep room for this to work, but it's no different than most projectors on the market.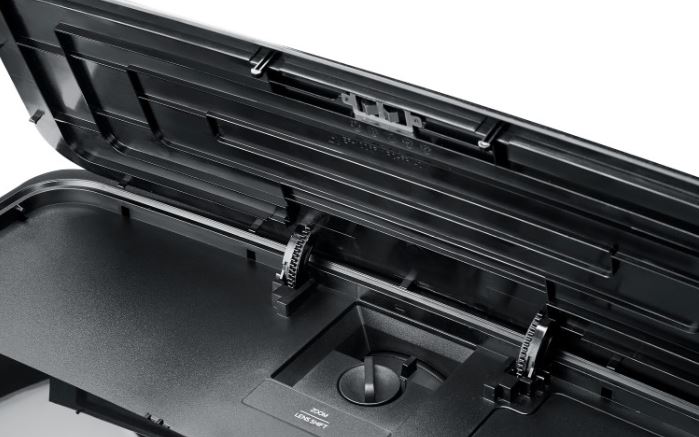 Disadvantages
The only area where the UHD65 doesn't outperform the UDH60 is brightness. It produces 2200 ANSI lumens, while the UDH60 produces 3000 ANSI lumens. Just how bright is this? Well, to really get the most from this projector you need to use it in a dark, or dimly lit room. Think late evening, or a room with only a single lamp on. You can use it with the inside lights on, but at this point the projector begins to fade a little. It still looks good, but you're not getting the full effect of the impressive contrast ratio.
Final Verdict
You want the ultimate home theater system? Then you want the Optoma UHD65. This projector is currently one of the best values on the market. It supports all of the latest standards including UHD and 4K, and Optoma's advanced smoothing system makes your video look amazingly natural.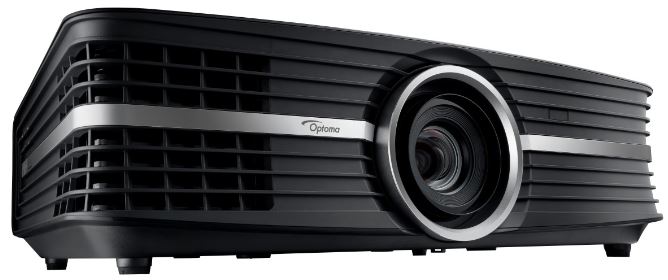 Of course, it's not the only projector that supports these features. But to understand why we would pick this model over another, you need to ask yourself one simple question. Are you going to be watching exclusively HDR 4K content? Chances are, the answer is no. You probably have at least one other movie in your collection that isn't HDR. In fact, there are still many new movies hitting store shelves in plain-old regular dynamic range. When you do watch these movies, you want them to look as good as possible. And Optoma's color management system makes this possible, creating an incredibly realistic movie watching experience.
Using your projector for more than just movies? If so, the UDH65 might not be for you. If you're using it in a brightly lit room, you might want to check out our review of the UDH60.
Are you gaming? We wouldn't recommend either of these projectors. In this case, you're best suited for the Optoma GT5500+. This projector has several features that gamers will love, so we highly recommend that you check it out.