NUU A9L
Pros
Extremely affordable for an Android phone.
Full support for dual SIM cards.
Removable, long lasting battery.
Slim and attractive design.
Available in two different color schemes.
Cons
Charges via Micro USB
A bit sluggish compared to expensive phones.
Feels a bit cheap to the touch.
When it comes to smartphone operating systems, you basically have two choices: Android and iOS. Yes, there are a few alternatives, but they tend to have niche applications. For example, Alcatel uses KalOS for their flip phones, and Kyocera uses a proprietary operating system. But if you're talking about an everyday smartphone, Android and iOS are your choices.
Android and iOS are the Ford and Chevy of operating systems. They do most of the same things, but there are enough differences that people have developed preferences. The differences fall mainly into two categories: software and hardware.
On the software side, iOS users appreciate Apple's "walled garden" approach to apps. By only allowing you to install approved apps, Apple ensures that the apps will work as advertised. It goes a long way towards eliminating scams. Android users, on the other hand, enjoy Google's more hands-off approach. And in the rare case where Google does ban an app from their store? You can still side-load it you really want to.
On the hardware side, Apple is famous for producing the world's best smartphones. But that's only half-true. Yes, every cheap gas station phone runs Android. But so does the Samsung Galaxy, which is every bit as advanced as the iPhone.
More importantly, Android gives you options. Not everybody wants to spend hundreds of dollars on the world's most powerful phone. Not everybody needs a camera that can shoot a Hollywood movie. At the same time, you probably don't want to settle for a bargain basement phone, either. Thankfully, there are plenty of phones that sit happily in the middle.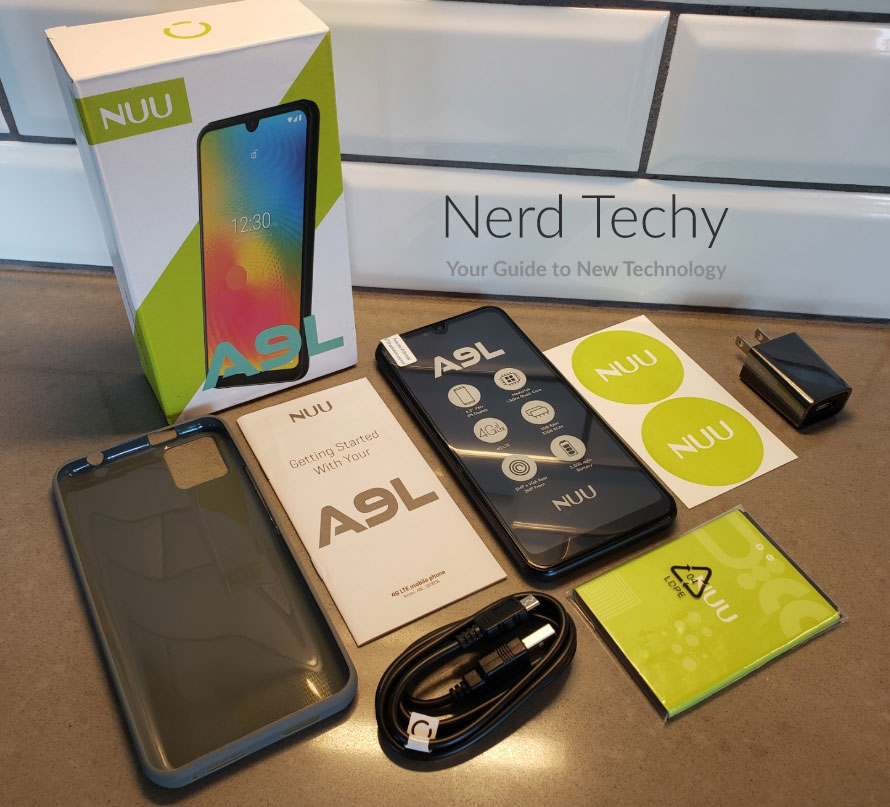 NUU A9L Android Smartphone
We're about to review the NUU A9L Android Smartphone. This is a mid-range smartphone that's designed to provide good performance at a reasonable price. It can run all the latest apps, and has a bright, attractive display.
But a good smartphone is about more than a quality screen and a reasonable price. We need to know what the A9L is really capable of. We'll look at the physical design, hardware, and camera. We'll talk about the battery life and charging, as well as any relevant extra features. After we've given the phone a thorough evaluation, we'll be able to make a fair judgement. Let's get started!
Overall Design
The NUU A9L is slightly larger than the new iPhone 14. It measures 6.26 inches tall, 3.02 inches wide, and 0.39-inch thick. The shape is comparable to any other modern smartphone. It's roughly rectangular, but with curved corners and beveled edges. It's not going to poke you in the thigh when you put it into your pocket. The curved shape also makes it easier to apply aftermarket cases, which wrap around the edges to attach.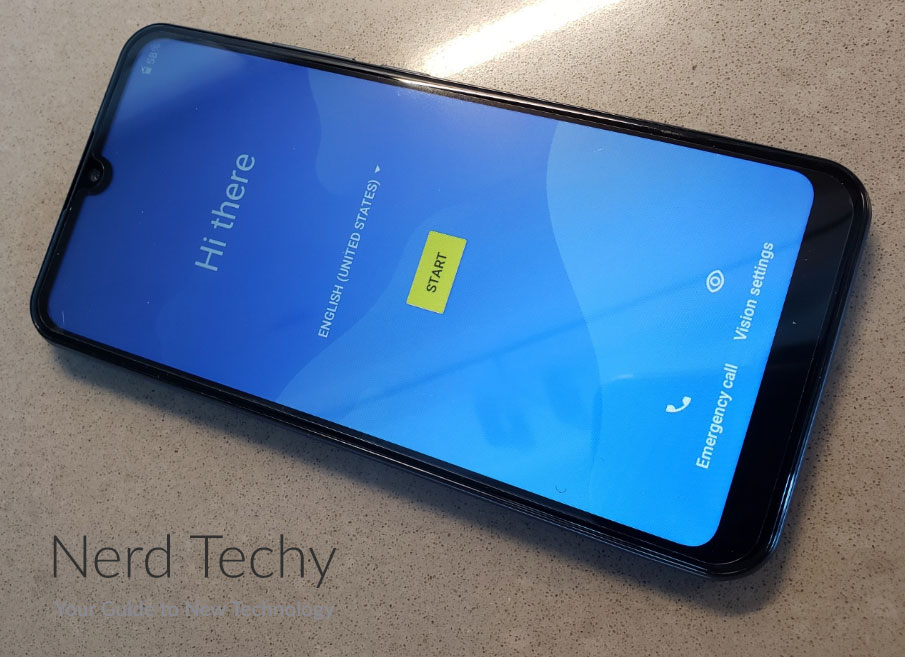 The housing is made from a tough polymer, and is available in black or indigo blue. The choice is probably irrelevant, since you'll most likely use a case. But if you won't, it's nice to have a choice of colors. The housing has a slight bezel around the display – less than a mm thick. This is meant to protect the screen if you drop the phone on its face. As with any phone, it's still wise to use a screen protector.
On the back of the housing, at the top left corner, you'll find the camera lens and flashlight. They're located in a square panel, with dual flashes to the sides. The word "NUU" is also printed on the back in silver, in the company's signature font. The selfie camera lens is located in a notch at the top of the display.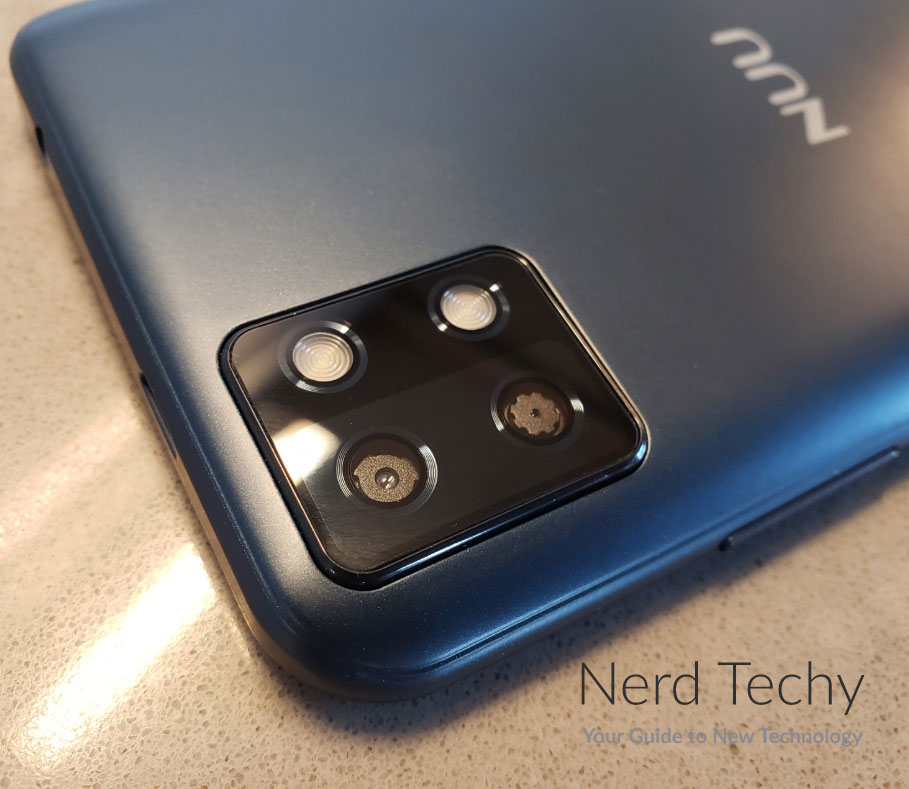 If you want your phone to be easier to handle, consider using an adhesive smartphone strap or stand. Attach one to the back of your phone, and you'll be able to get a more secure grip on your smartphone.
Technical Specifications
So much for the cosmetics. Let's take a look under the hood. The A9L uses the MT6739 CPU. This is a quad-core 1.5GHz processor, which admittedly falls short of the new high-end octo-core processors. But what does that mean for the average user?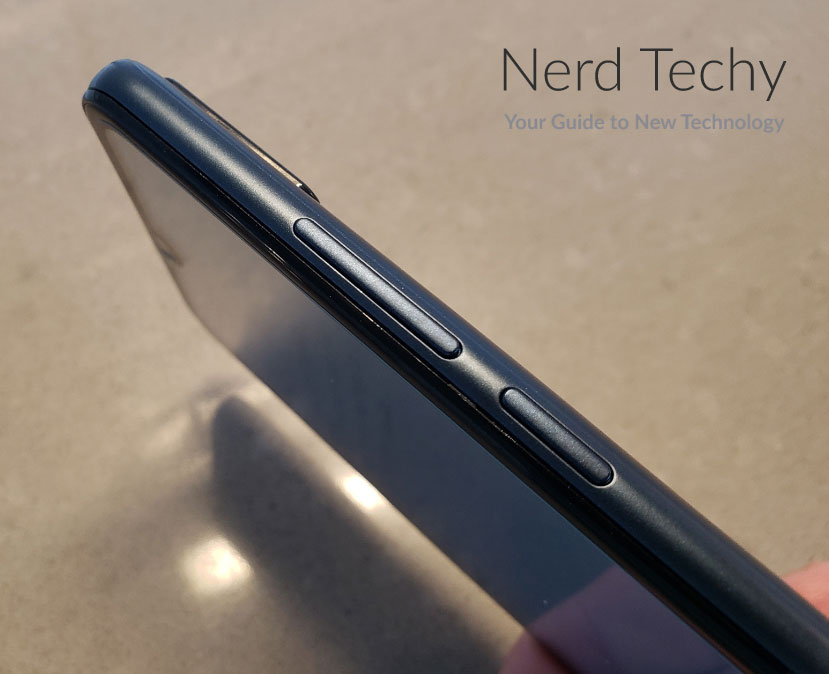 It mostly comes down to how you use your phone. The A9L's CPU is more than capable of running everyday smartphone apps. It's fine for lightweight mobile gaming, too, but you'll have trouble if you want to run more advanced games. Along the same lines, you'll have trouble if you're running multiple apps simultaneously. For example, suppose you're listening to music on Spotify or YouTube in the background while using another app. In that type of situation, you may experience some lag.
The 3GB of RAM offers comparable performance. You won't have issues with individual apps. But try to multitask too much, and the phone will slow down.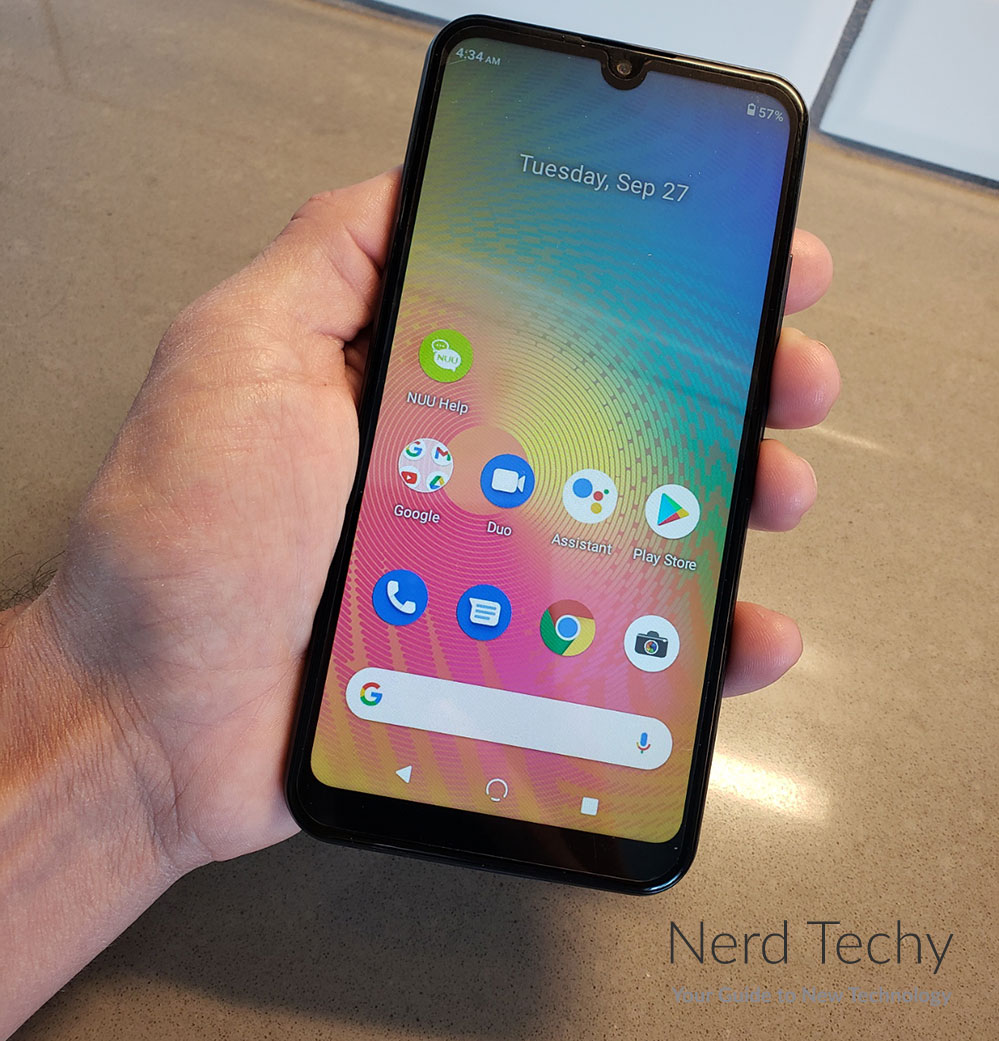 The 32GB of storage is sufficient to store as many as 15,000 photos. Again, high-end phones will offer even more storage, but there's a cheaper solution. You can install a MicroSD card with a capacity of up to 512GB. That's more storage than you'll ever need on your smartphone.
The phone comes preinstalled with Android 11, which is the latest version of the operating system. This ensures you'll have access to the upgraded messaging system. You'll be able to copy photos directly from apps, along with a slew of other new features.
Display and Camera
The NUU A9L has a large 6.3-inch display. It has a resolution of 480 x 1,014 pixels, which is all you really need at this size. That's equivalent to 480p, but the display ratio is 19:9 instead of a standard 16:9. This has a couple of benefits.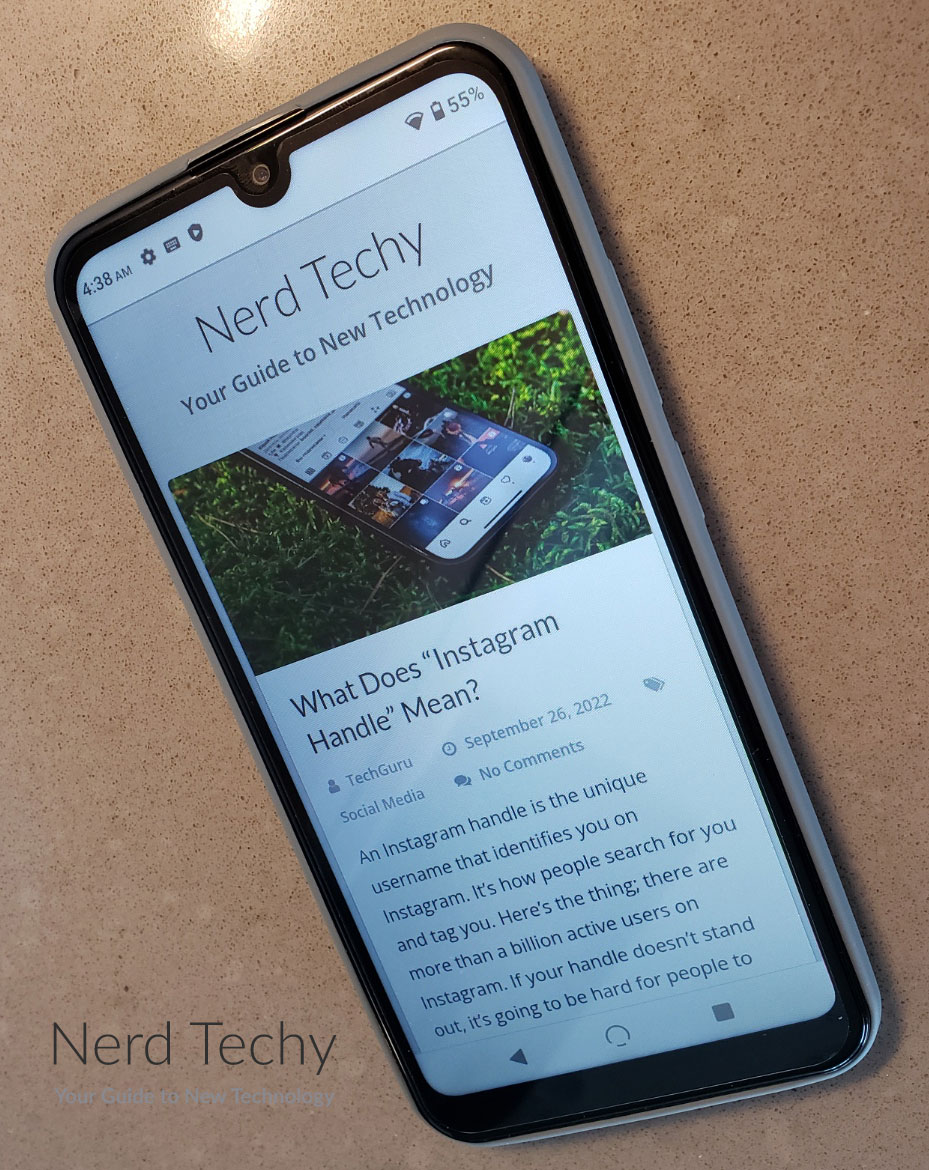 To begin with, it leaves space for the camera cutout. When you're in portrait mode, standard 16:9 videos will display just to the side of the cutout. That way, it won't block part of the image. But when you put your phone in portrait mode, the extra space gives you more room for scrolling. You can navigate apps more easily, and see more of a web page at a time.
As for brightness, we had no complaints. When you crank it up to 100%, this display puts out 440 nits. That's more than a standard monitor, and it's great for outdoor viewing. Even in bright sunlight, you'll still be able to see your screen clearly. And when you're inside, you can turn down the brightness to save battery life.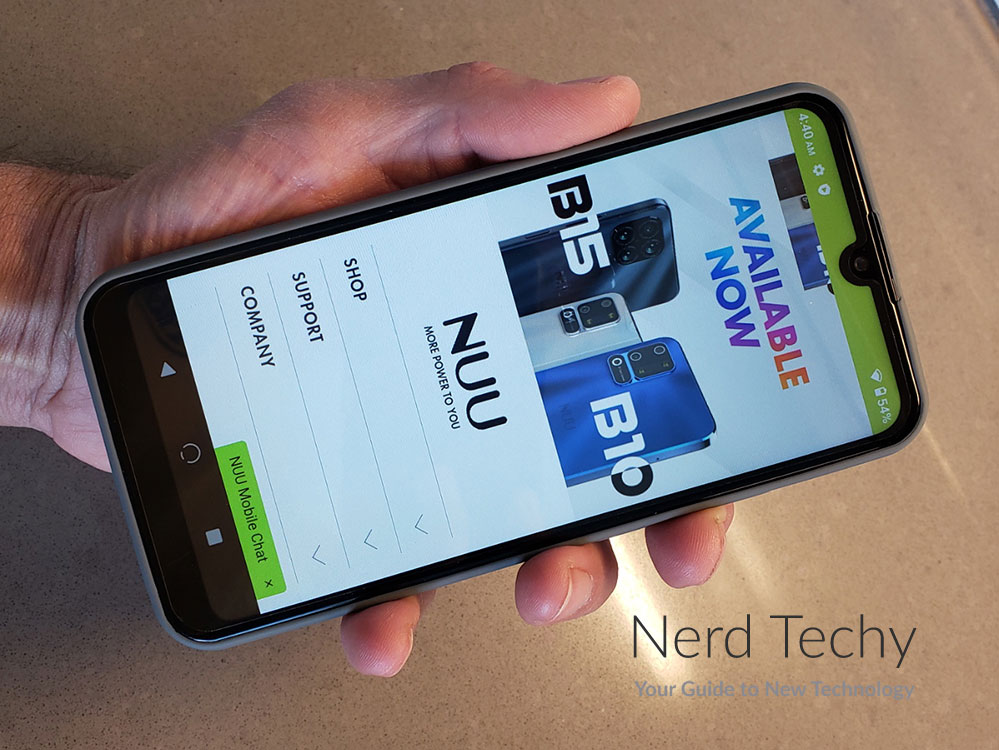 The rear camera has a resolution of 5MP, and captures footage in VGA color. This is sub-par by modern standards, but it's good enough for any practical purposes. Again, we're talking about an affordable phone here, so we're less concerned about camera quality. The front selfie camera has a resolution of just 2MP. It's fine for what it's designed for: snapping selfies. Try to take any wide shots and the lack of detail will quickly become apparent.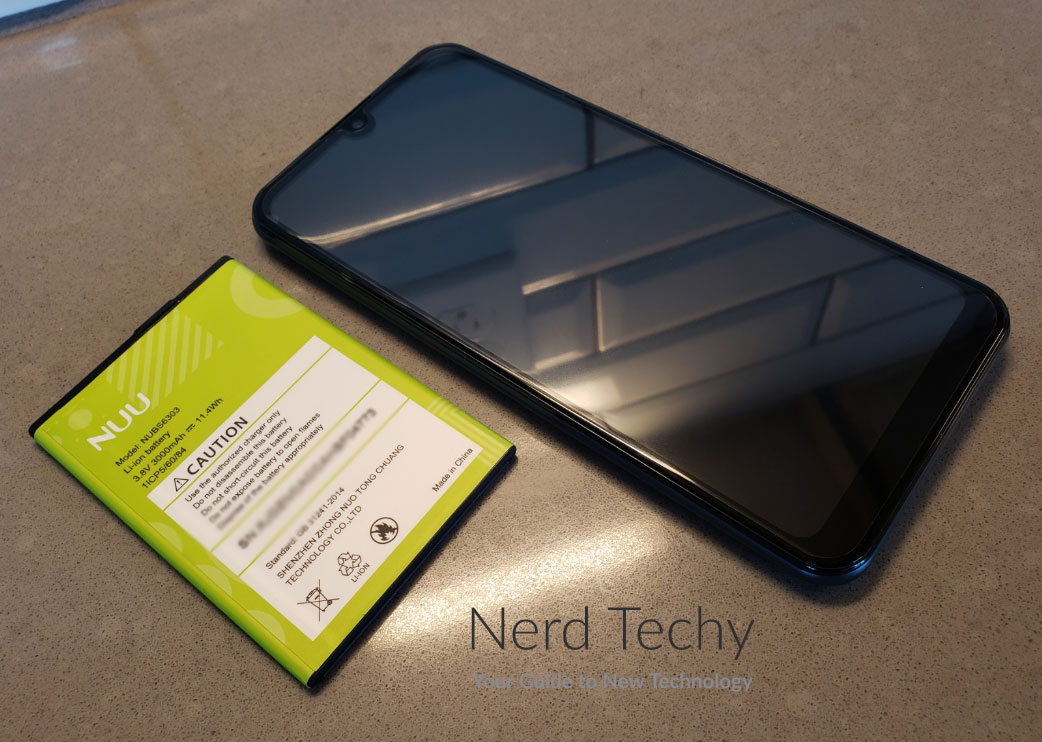 Battery and Charging
The 3,000mAh battery is comparable to the batteries on more expensive phones. This is enough for you to get about 180 hours of standby power. When the phone is actually in use, how long it will last will depend on what you're doing. If you're listening to music, it will last for nearly 24 hours. When you're on the web, that will drop to 11 hours. If you're streaming video, it will last for about 5 ½ hours. Not bad!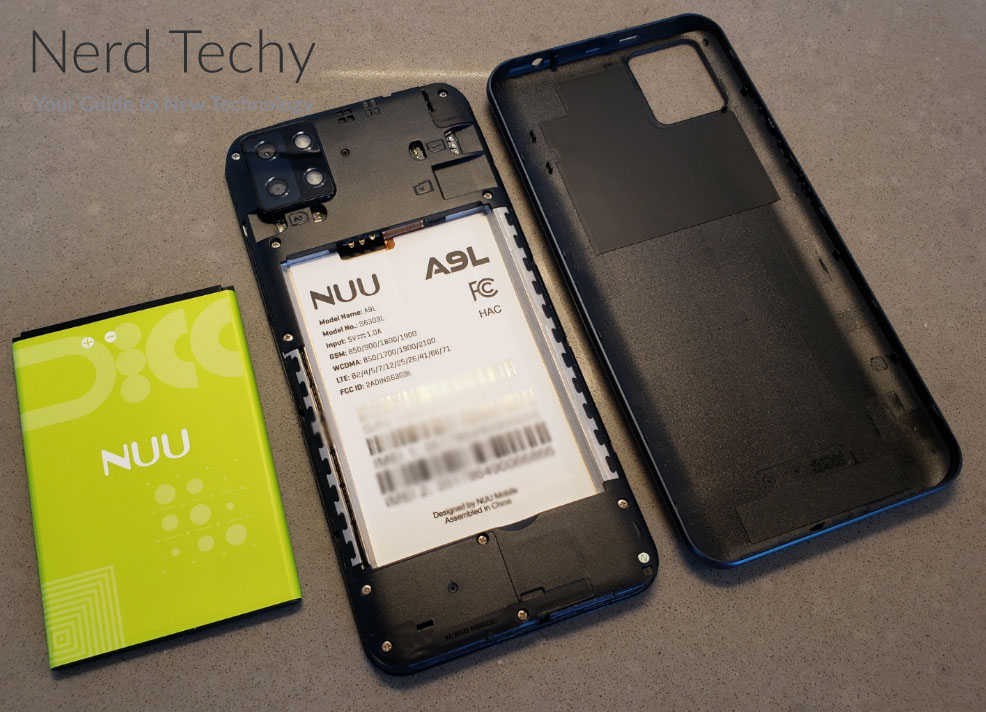 That said, you charge the phone via Micro USB, not USB Type-C. As a result, it won't charge as quickly as a USB Type-C phone. If the battery is completely dead, it takes about two hours to charge. The bonus of this all is that the battery is completely removable. You can pop the back cover off and insert an additional one for more lifespan.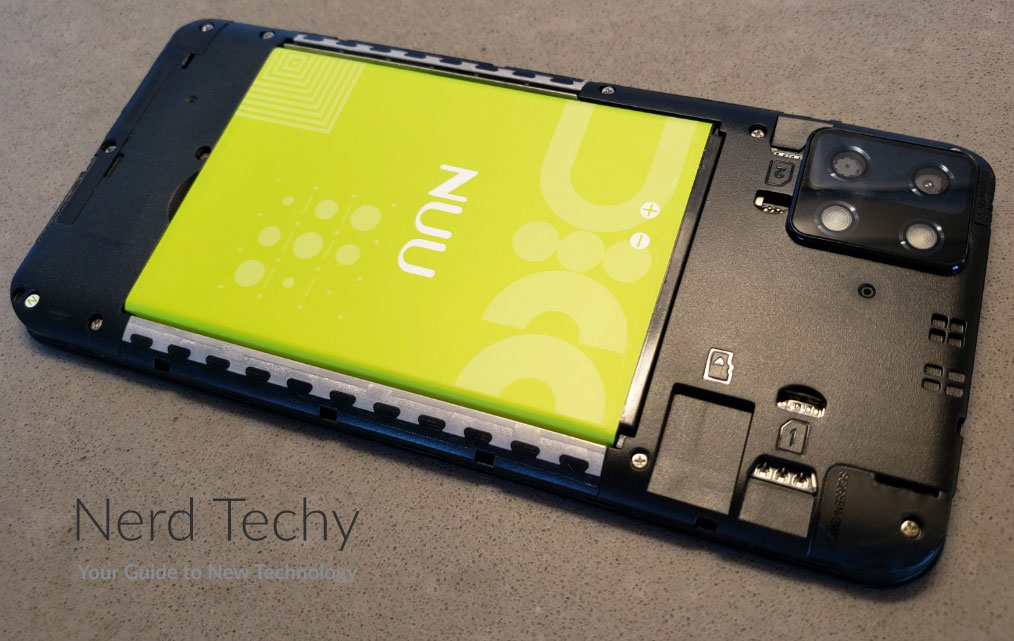 If you want even longer battery life, you're going to need a power bank. The UGREEN Power Dot is an excellent choice. It's relatively complex, and it provides an additional 10,000mAh of backup power.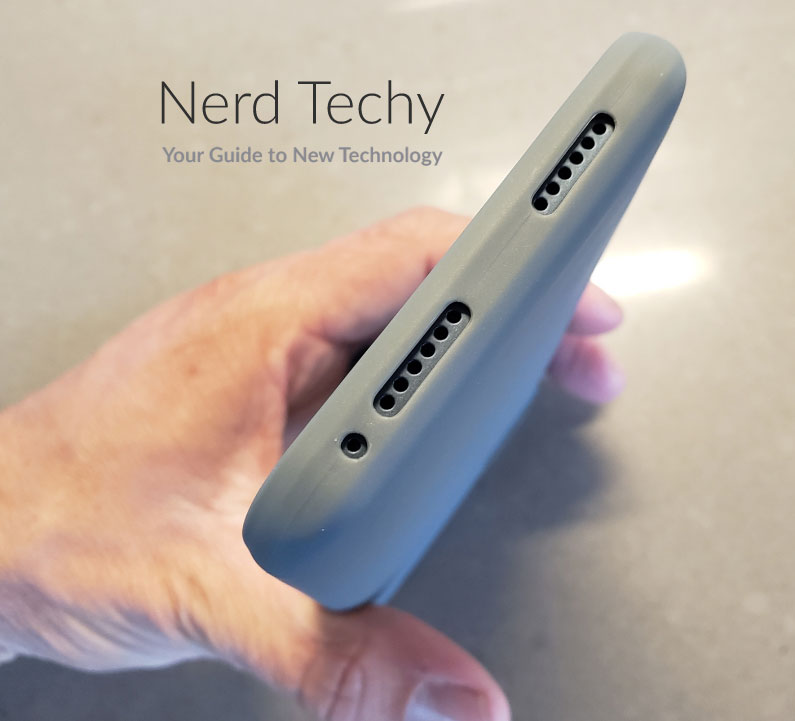 Connectivity
The A9L supports calling both over standard phone networks or WiFi. It can connect to any modern WiFi network. While it's not compatible with WiFi 6, that won't be an issue. Any WiFi 6 router will be backwards-compatible with 802.11n.
In addition to WiFi, you can also connect to other devices via Bluetooth. The Bluetooth 4.2 protocol is a bit outdated, so the audio can have some latency. That said, this doesn't have to be an issue. There's a 3.5mm aux port on the bottom of the phone, so you can connect wired earbuds to eliminate latency.
If you want to transfer data, you can use the Micro USB port. This will be slower than USB Type-C. But it's more than fast enough copying for photos, contact data, and other everyday tasks.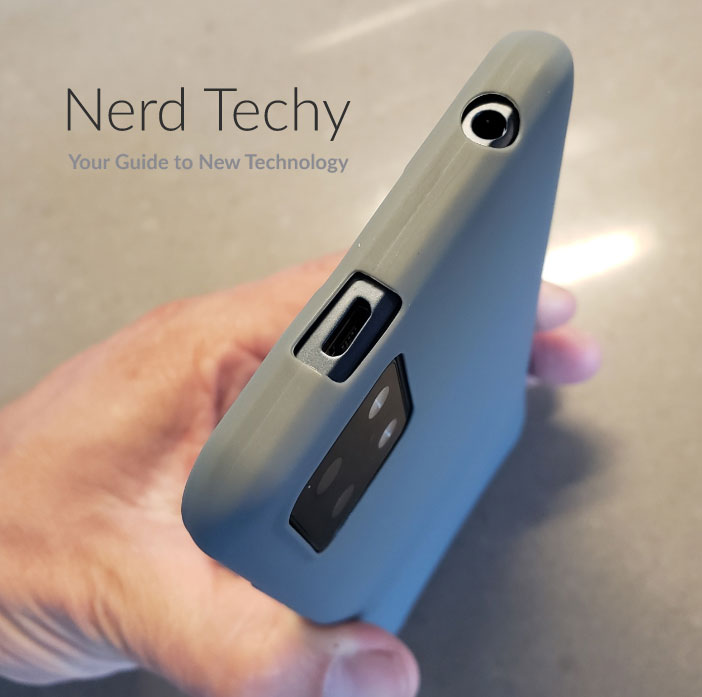 Extra Features
One of the A9L's most impressive features is its support for dual SIM cards and dual standby. This means that you can effectively have two connections going at once. Now, most people will never use this feature. But it's great if you have separate personal and business phone numbers. Instead, you can use a single phone for both numbers.
The A9L also comes equipped with Google's Nearby Share function. If another person has Nearby Share enabled, you can share photos and documents with the push of a button. It's way easier than sending them as email attachments or MMS messages.
If you're like many people, you use your phone as a TV as much as you use it as a phone. In that case, a good phone stand is essential. Check out our list of the best smartphone and tablet pillow stands. They're great for watching a movie in bed, or for holding your phone in your lap.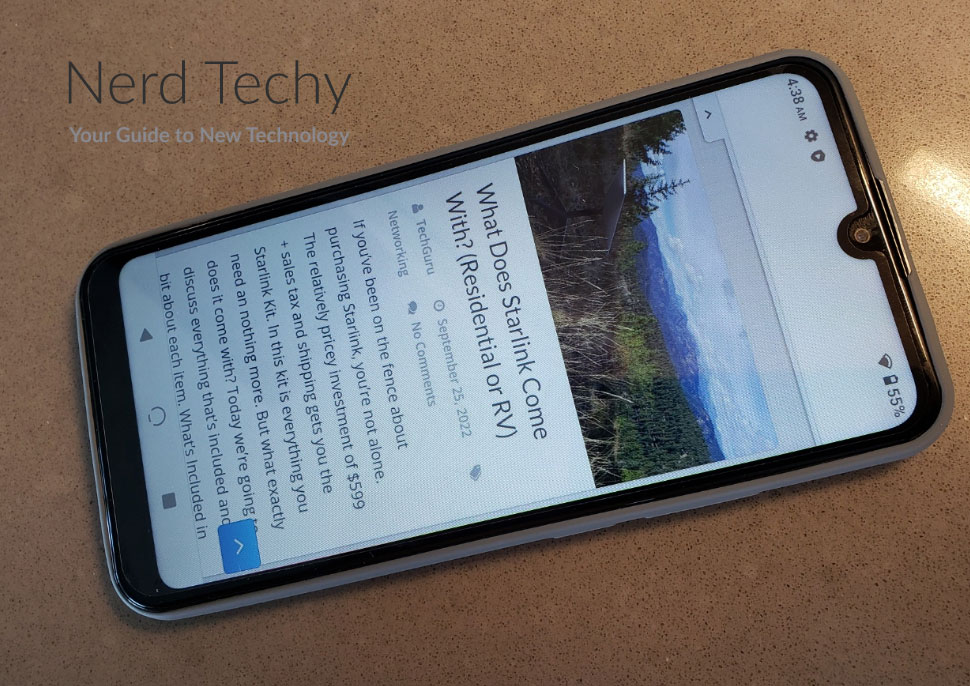 Final Verdict
The NUU A9L Android Smartphone is a great value for the price. While it's not as powerful as some flagship phones, it's capable of running any modern app. It has impressive battery life, enough to listen to music all day long without depleting it. And it boasts a bright 19:9 display that's perfect for watching movies. We also liked the dual SIM feature, which is handy for entrepreneurs. All in all, it's a solid choice for most people.