TikTok has revolutionized the way we think about online video. In a broad sense, short-form content has always been popular. YouTube originally limited videos to 10 minutes in length. That's already pretty short compared to a movie or TV show. And while YouTube has since eliminated their video length limit, shorter videos still rule the roost. Today, YouTube considers anything longer than 20 minutes "long."
TikTok took this to another level. When the platform launched, it capped videos at a mere 15 seconds. This led to a profusion of short, quick-cut videos that caught on with Gen Z in a big way. Since then, TikTok has allowed longer videos – first three minutes, and now 10 minutes.
In all likelihood, they'll eventually allow even longer videos to attract more diverse content. But TikTok, like YouTube, remains largely true to its roots. The most popular videos are under 30 seconds long, and many still stick to the old 15-second limit.
With videos this short, it's easy to download them to your phone. They won't take up a ton of space like longer videos will. In fact, TikTok even gives you a way to do this. The ability to save videos has a couple of benefits.
First off, you can watch your videos offline when you don't have access to the internet. In addition, it makes your favorite videos easier to find. But how do you access your saved videos? Here's everything you need to know.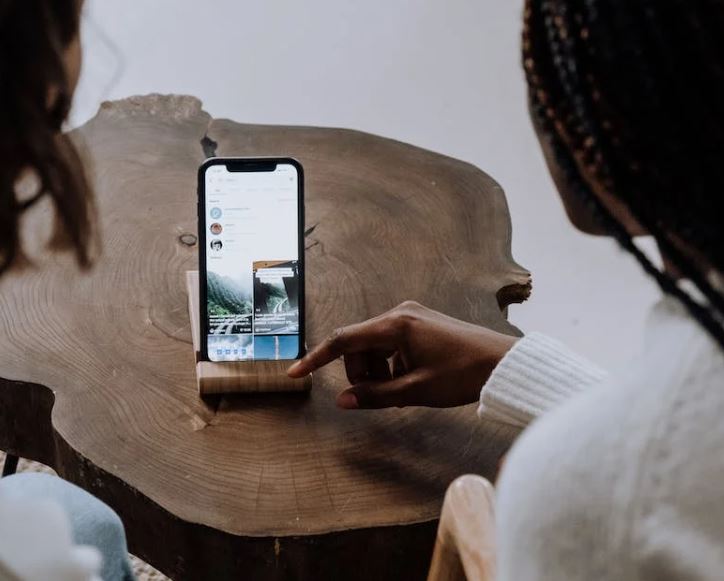 How to View Your Saved TikTok Videos
The easiest way to view your saved TikTok videos is within the app. This only works online, but you can access your videos without leaving TikTok. The videos also won't have a watermark, which TikTok will apply to any videos you download. Here's how to find your videos:
Make sure your phone is online, and open the TikTok app. Log in if necessary. If you're not logged in, you won't be able to see your saved videos.
On the TikTok home page, click on your profile picture at the bottom right corner of the screen.
On your profile page, look for a lock icon to the right of your profile details. Tap it.
Now you'll see a grid with all the videos you've saved on TikTok. Tap one of the videos to enlarge it and watch it at full size. That's all there is to it!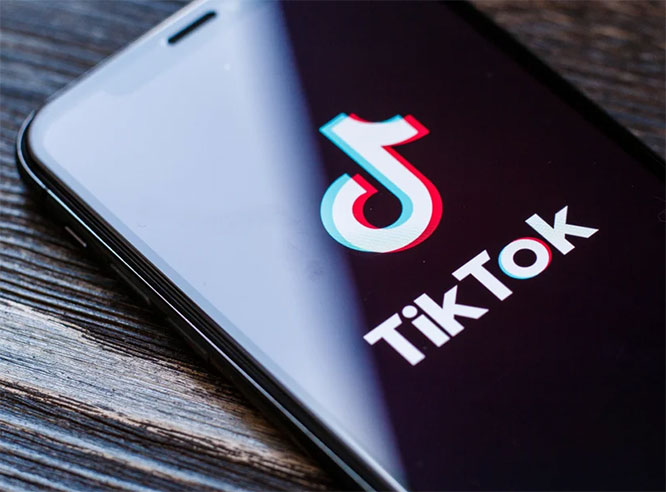 How to View Saved TikTok Videos Without Opening the App
But what do you do if you don't have an internet connection? After all, being able to watch your videos offline is one of the main benefits of saving them. Watching offline videos is easy, although the process is different for iOS and Android:
On an iPhone:
Open your Photos app, then tap the Albums icon at the bottom of the screen.
Scroll down to where it says "Media Types," and select the "Videos" option.
You should now see all of your saved TikTok videos.
On an Android phone:
Open your phone's gallery, and your saved videos will be right there. If you can't find your gallery, you should be able to access it from your camera app.
How to Save TikTok Videos
So, how do you save a TikTok video in the first place? Here's how to do it:
Go to the video you want to save. There will be three icons at the bottom: the like button, the chat button, and the share button. Tap the share button.
You'll see a number of options for sharing. Besides re-sharing on TikTok, you can share on other platforms like WhatsApp and Instagram. There's also the option to copy the link, including other unrelated options like "Report." Amongst these options, you'll see the choice to "Save video." Click it.
That's it! Unless there's a glitch, you'll see a message that says "Video saved." At that point, you'll be able to find it in the saved videos section in the TikTok app. You'll also be able to watch the video directly from your smartphone.
It's worth noting that you don't need to have a TikTok account to save videos. You'll still need to install the app, but there's no need to be logged in. You can still save videos to your smartphone. That said, it's wise to log in before you save a video. If you're not logged in, anything you save will not be saved to your saved videos section in the app. It will only save to your smartphone.
We should also point out that not all TikTok videos are savable. If someone has set their video to a limited audience, you won't be able to save it. Then again, most people on TikTok want other people to share their content, so this is rarely the case.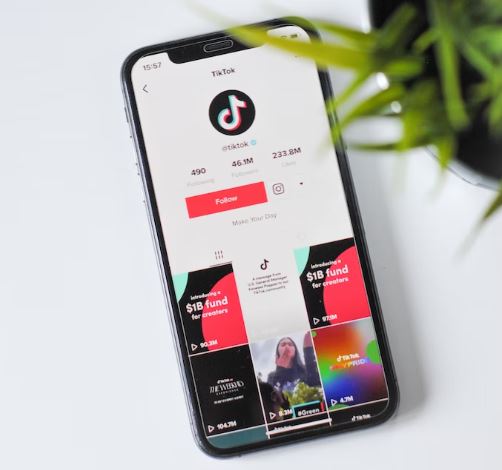 How Do I Turn Off Downloading on my TikTok Videos?
Unfortunately, TikTok doesn't currently allow you to see when someone has saved your videos. If someone is stalking your page, you'll have no way of knowing it. For this reason, some people prefer to disable the downloading option altogether. The process is straightforward:
Open the TikTok app, and tap your profile picture at the bottom right corner.
Open the hamburger menu at the top right of the screen, and choose "Settings and privacy."
Tap "Privacy," then "Downloads."
There will be a toggle that says "Video downloads." Turn it off.
You're all set! Now, people will only be able to view your videos on TikTok, not from their own devices.
Can I See if Someone Screen Records my TikTok Videos?
Of course, someone doesn't have to download your video from TikTok to save it to their phone. Using a third-party app, they can just as easily capture a screen recording. At that point, they've still got a copy of your video, even if you turned downloads off. Incidentally, this is a nifty way to download private videos or remove the watermark. We'll talk more about that shortly.
More privacy-focused apps, like Snapchat, already have screen capture detection built-in. These apps will automatically notify you if someone screen records your content. As yet, TikTok does not yet offer this feature. Maybe they will in the future, but we haven't seen any indications that it's in development.
What Notifications Does TikTok Send?
At this point, you might be wondering what TikTok will notify you about. In fact, TikTok sends notifications for a number of reasons, including:
When someone likes or comments on your videos.
When someone sends you a direct message.
When someone responds to your comments.
When someone requests to follow your private account.
When you've violated the terms of service.
As you might imagine, that can add up to a lot of notifications, particularly for accounts with large numbers of followers. That's probably why TikTok doesn't send notifications for downloads or screen recordings. They need to draw the line somewhere to avoid overwhelming people with notifications.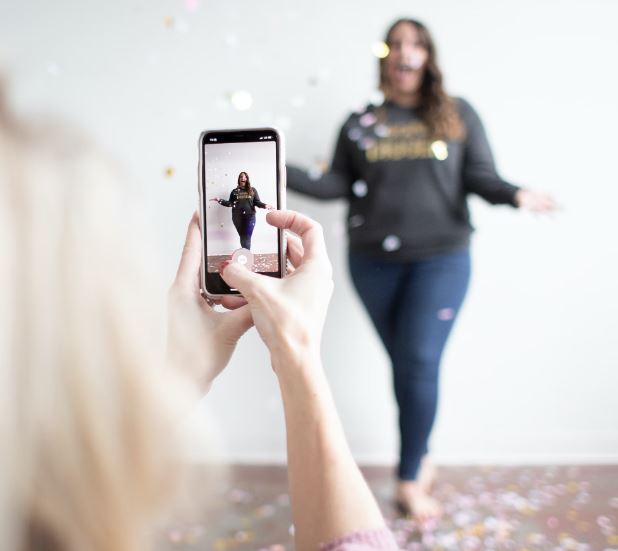 Can I Download TikTok Videos Without a Watermark? What About Private Videos?
If you want to download private TikTok videos or view them without a watermark, you need a third-party app. Note that this could potentially get you banned from TikTok. Just because TikTok doesn't detect screen recordings now doesn't mean they won't do it in the future. To be safe, we'd recommend logging out of TikTok before you record anything, just to be safe.
Remember that downloading videos can be illegal in some cases. If you're downloading them for your own personal use, you're in the clear. But if you're using them for any commercial purchases, you have to buy the rights from the original creator. With all that out of the way, here are the best apps for downloading TikTok videos.
1. Snaptube
Snaptube is a free tool for downloading TikTok videos to your smartphone. You can capture videos in full HD, and save them directly to your phone. There are no limits to the number of videos, their file size, or their duration. This is one of the few full-featured free screen capture tools on the market. On the downside, it only works on Android phones.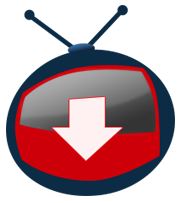 2. YTD Video Downloader
YTD Video Downloader is best known for its user-friendly interface. Not only is it easy to use, but you can download videos from many sites. These include not just TikTok but also YouTube, Twitch, Vimeo, and most other popular platforms. The free version is ad-supported, which can slow down the downloading process. But you can eliminate the ads by purchasing a subscription.
YTD lets you save videos in a number of formats. You can save them in MP4, AVI, WMV, and several others. You can even save MP3 files if you only need to capture the audio. In addition to that, you can download videos in up to 8K resolution. And system compatibility is a non-issue. This software is available for iOS, Android, Windows, and MacOS.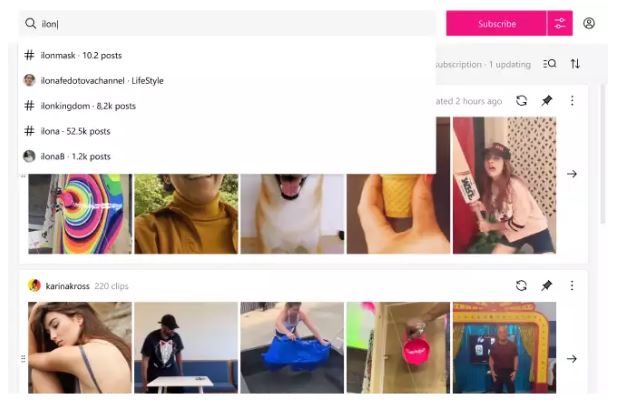 3. 4K Tokkit
4K Tokkit is a specialized tool designed specifically for TikTok videos. The free version captures HD video when you enter a TikTok URL. But the paid version unlocks a ton of other powerful features.
With 4K Tokkit, you can bulk download entire channels and playlists. You can even mass-download videos that use the same hashtag, or videos that are related to the same song.
This is powerful software – too powerful to run on your smartphone. It's available for Windows MacOS, or Ubuntu Linux.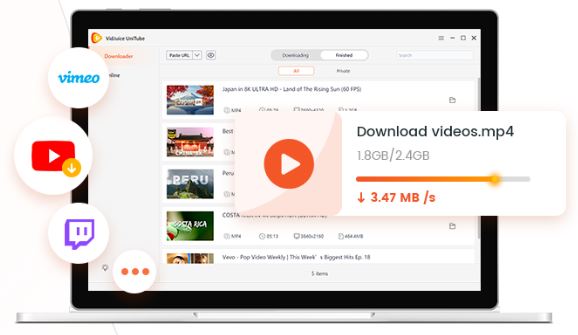 4. VidJuice UniTube
VidJuice UniTube isn't just a video downloader; it's a secure storage locker. You can download videos from more than 10,000 websites at absurd levels of quality. It will capture video at a resolution of up to 8K, and audio at a bitrate of up to 320k.
Using private mode, you can secure videos behind a password. Without entering the password, a person can't even see the thumbnails. Videos that are not saved in private mode are visible as soon as you open the app. You can also sync your downloads with Google Drive or Dropbox.
VidJuice UniTube is available for Window or MacOS, and also via a web portal. It's subscription-only, but there is a free trial with a few basic functions.
Final Thoughts on Finding Saved Videos on TikTok
Finding your saved videos on TikTok is easy. With a few taps, you can access them through the app. If you're offline, you can find them in your album or gallery. And if you hate the TikTok watermark or want to download private videos, you can use a third-party app.