If you're looking for a new set of wireless earbuds, it's easy to get overwhelmed by the overabundance of options. Since when are there so many kinds of earbuds? The answer is that wireless earbuds are currently experiencing a surge in popularity. The development of True Wireless Stereo technology was a major game-changer, allowing for excellent quality. As a result, one manufacturer after another has jumped into the wireless earbud business. This is a good thing, because competition drives down prices and encourages innovation. On the other hand, the sheer glut of options can make it tough to decide.
Wireless earbuds keep you from getting tangled up in cords, and they allow for a longer range. You're no longer tethered to your phone or other device. That said, they have a disadvantage as well: they're easy to lose! Without a cord to tether them, they can tumble down the stairs, or even down a sewer grate. This is not a small concern, particularly if you lead an active lifestyle and spend a few dollars on decent buds.
The Origem HS-3 Pro earbuds have a connecting cord that hangs around your neck. If one falls out, it will still remain attached. In the past, we reviewed and enjoyed the original Origem HS-3 earbuds. They provide great value and good overall sound, but offer relatively weak bass and short battery life. So, how does the new HS-3 compare to Origem's original offering? We're about to take a deep dive, and see how it compares. In addition to the bass and the battery, we'll also give the whole package a thorough once over. That way, by the time we have a final verdict, you'll have a complete picture.
Overall Design
The Origem HS-3 Pro earbuds are engineered to be as minimalist as possible. The less bulk and weight, the less you have to carry on you during your workout. This design philosophy as soon as you look at the lightweight ear hooks. Most neckband-style earbuds have ear hooks for better retention, but most are thick, and made of silicone or rubber. The HS-3 Pro's ear hooks are a lightweight aluminum frame for most of their length. They're only sheathed with silicone towards the base and the tip, where they're actually going to be touching your ear. This isn't just a good practical feature. It also makes the HS-3 Pro stylish to wear!
The hooks can also be flexed freely, so they're a good fit for any ear. The hooks and frames are constructed from black aluminum, but the earbuds themselves come in either red or black. The red variant looks particularly sharp, with a red outer ring and a black center. Either way, the aesthetic is fairly sharp, with big, wide shells that slope upwards towards the center.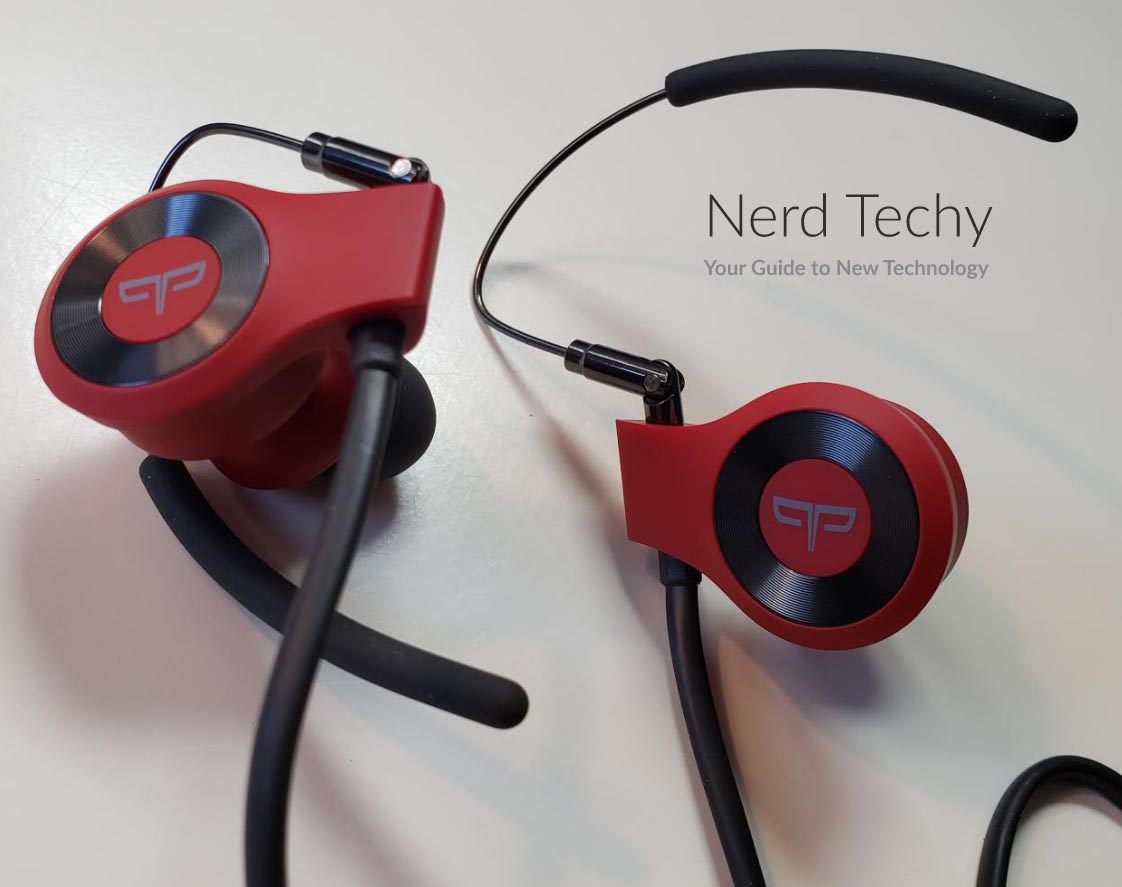 We've talked about the ear hooks a lot, and they do provide some measure of retention. That said, there's only so much some over-the-ear hooks will do to keep your earbuds in place. If you want the best possible retention, you need a well-fitted set of ear tips. Thankfully, Origen includes four different sizes of ear tips in the box. In addition to the standard medium tips, you'll find three extra sizes. Take your time to find the right fit, and you'll find a couple of added benefits. Not only will the earbuds stay in place better, but they'll also be better sealed against outside noise. Finally, if you have sensitive ears, you might actually want a looser fit for more comfort.
The neck strap that connects the two buds is also adjustable, which makes for a comfortable fit all the way around. There's a simple plastic knob that slides up and down the cable, for a tighter or looser fit respectively. Along the cord, you'll find a small control fob with three rubbery buttons. The top and bottom buttons adjust the volume, while the middle is a simple power button.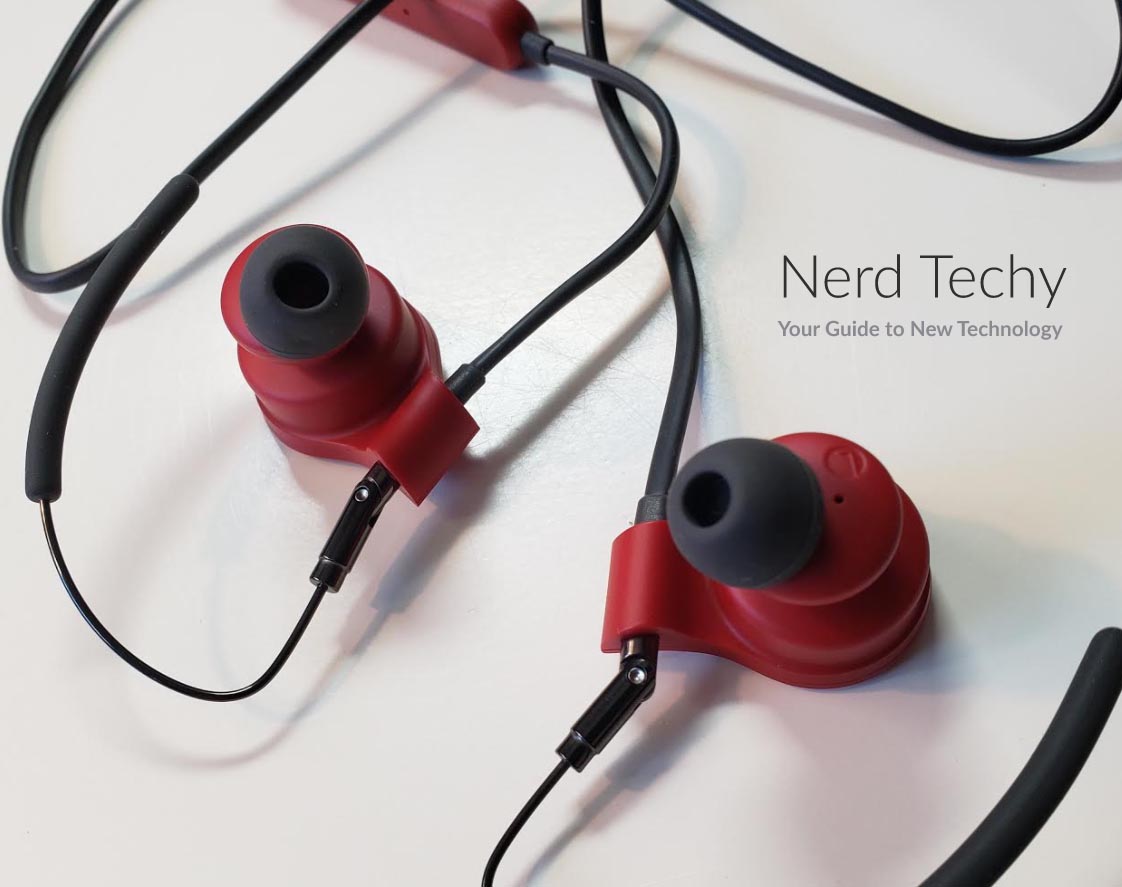 One thing you won't find are a bunch of control options. Other than basic volume and power, everything else is done via voice commands. The built-in voice recognition will activate every time you say "Hello VoiceQ," and allows for hands-free calling. As a matter of fact, you can use the HS-3 Pro's voice commands to call up your phone's own native voice assistant. This allows you to do anything Siri or Google Assistant can do, without even touching a button.
The HS-3 Pro earbuds have a water-resistance rating of IPX5. This means they're engineered to withstand sweat, splashes, and light moisture. They're just fine for running in the rain, or for a long, sweaty workout. That said, you should not take them in the shower, and they should never be fully submerged. If you need earbuds with more water-resistance, consider the Aukey EP-T32 True Wireless Earbuds. They don't have a neckstrap, but they do have ear hooks and a charging case. They also come with an IPX8 water-resistance rating, which means they can be fully submerged. They're not as comfortable as the HS3-Pro, though, and there are some issues with pairing in mono mode.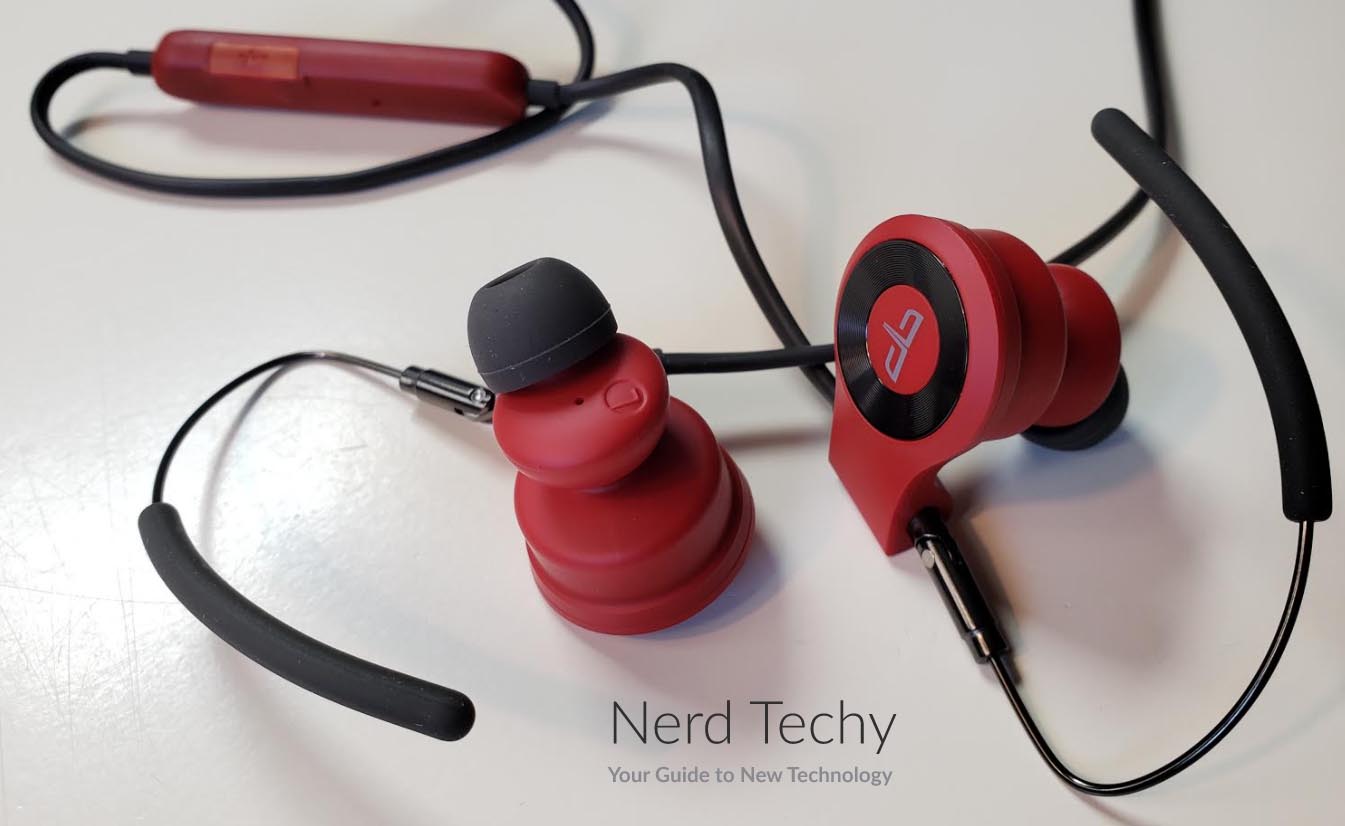 Battery & Connectivity
The Origem HS-3 Pro has significantly improved on its predecessor's battery life. The original HS-3 only lasted for about four hours, which was a severe limitation. This style of wireless earbud doesn't have a charging case. In other words, the only way to charge it is to plug the earbuds into a USB port or charger. You can't just drop it in the case while you're in your shower or working out. You need enough battery to get you through the day, preferably a couple of days.
To ensure you've got as much juice as you need, the HS-3 Pro holds enough charge for nine hours of use. This is a manufacturer's rating, so you should take it with a grain of salt. These ratings are based on performance at half volume, when most people listen louder than that. Even so, you can expect anywhere from seven to nine hours, depending on your exact usage. Recharging is easy. It will fully recharge in about 40 minutes via the included USB Type-C cable. In addition, you can also get about 90 minutes of playback from just a five-minute quick charge. That's more than enough for your morning workout!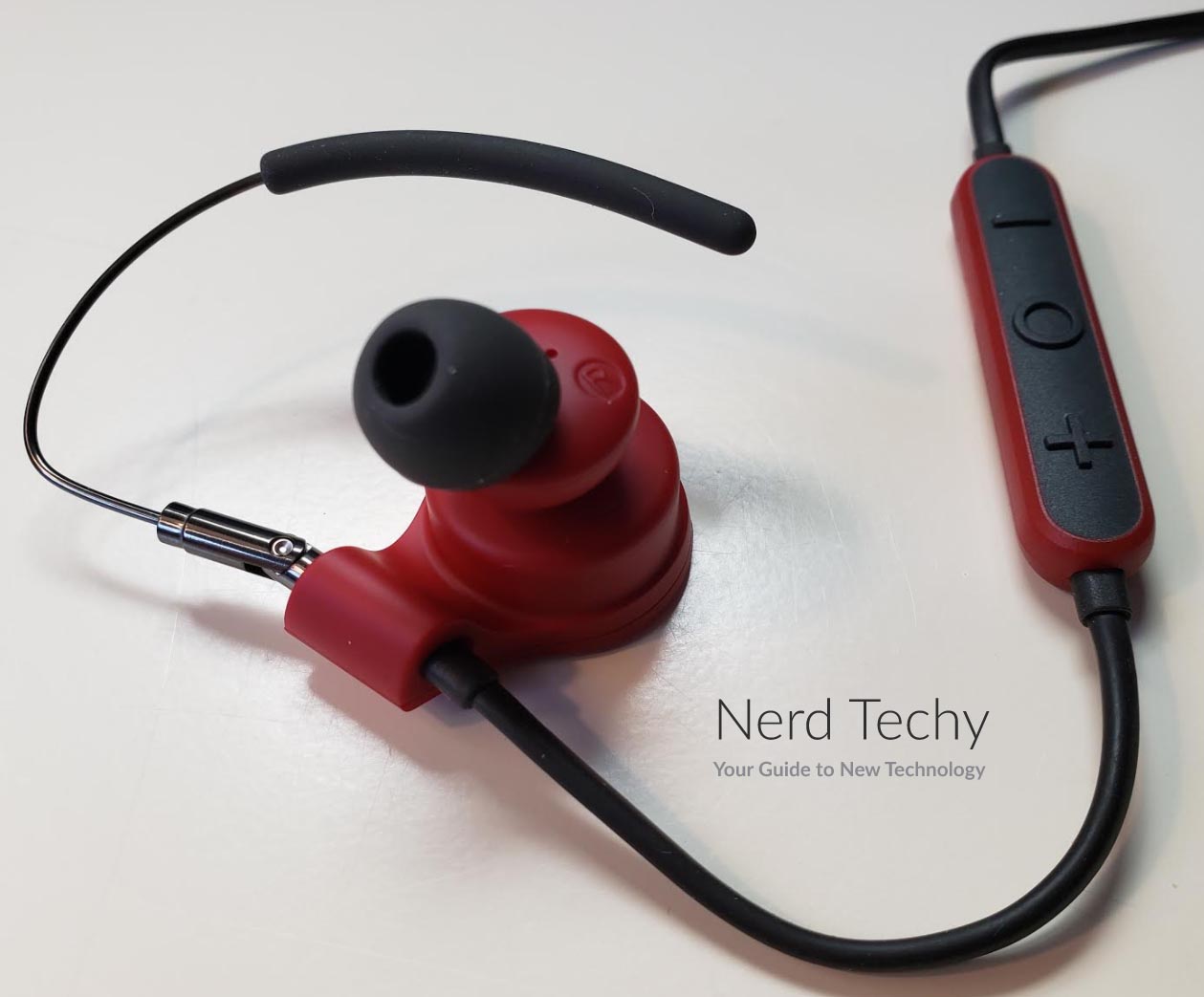 With all of that being said, you might want a more traditional earbud with a standard charging case. In that case, the Enacfire H500 and F2 wireless earbuds are both good choices. They each have their own quirks, but they're good performers for what you're paying.
The HS-3 Pro earbuds connect via the latest Bluetooth standard: Bluetooth 5.0. This version of Bluetooth is more stable than the older 4.2 standard, for fewer dropped connections. It also has lower latency, which means there's less delay between the phone and the earbud drivers. This means you can enjoy movies or video games without the audio going out-of-sync. Finally, the bandwidth is wider, so you can listen to higher-quality music than you can on older earbuds. That said, the buds are still compatible with Bluetooth 4.2. If your source uses an older protocol, you'll still be fine.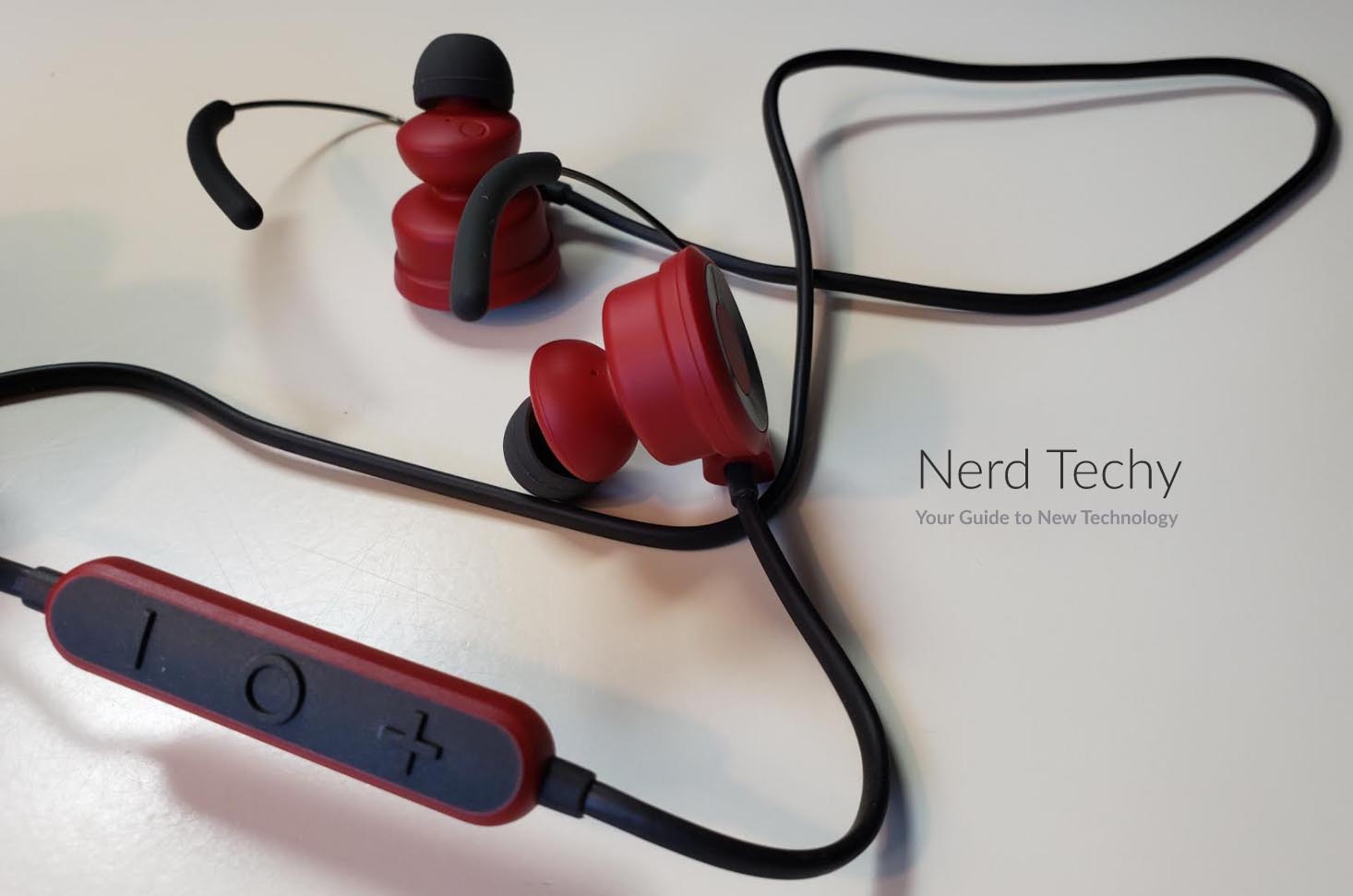 Audio Quality
The two main criticisms of the original HS-3 earbuds were the battery life and the weak bass response. We've already shown how the HS-3 Pro offers far superior battery life. Similarly, you'll notice a large difference in the low end. The Pro earbuds offer significantly richer, deeper bass with a lot more texture. There's also more punch when you're listening to intense, driving music. This is right in keeping with their purpose as workout earbuds. Many people want some powerful punch when they're working out, and these earbuds deliver.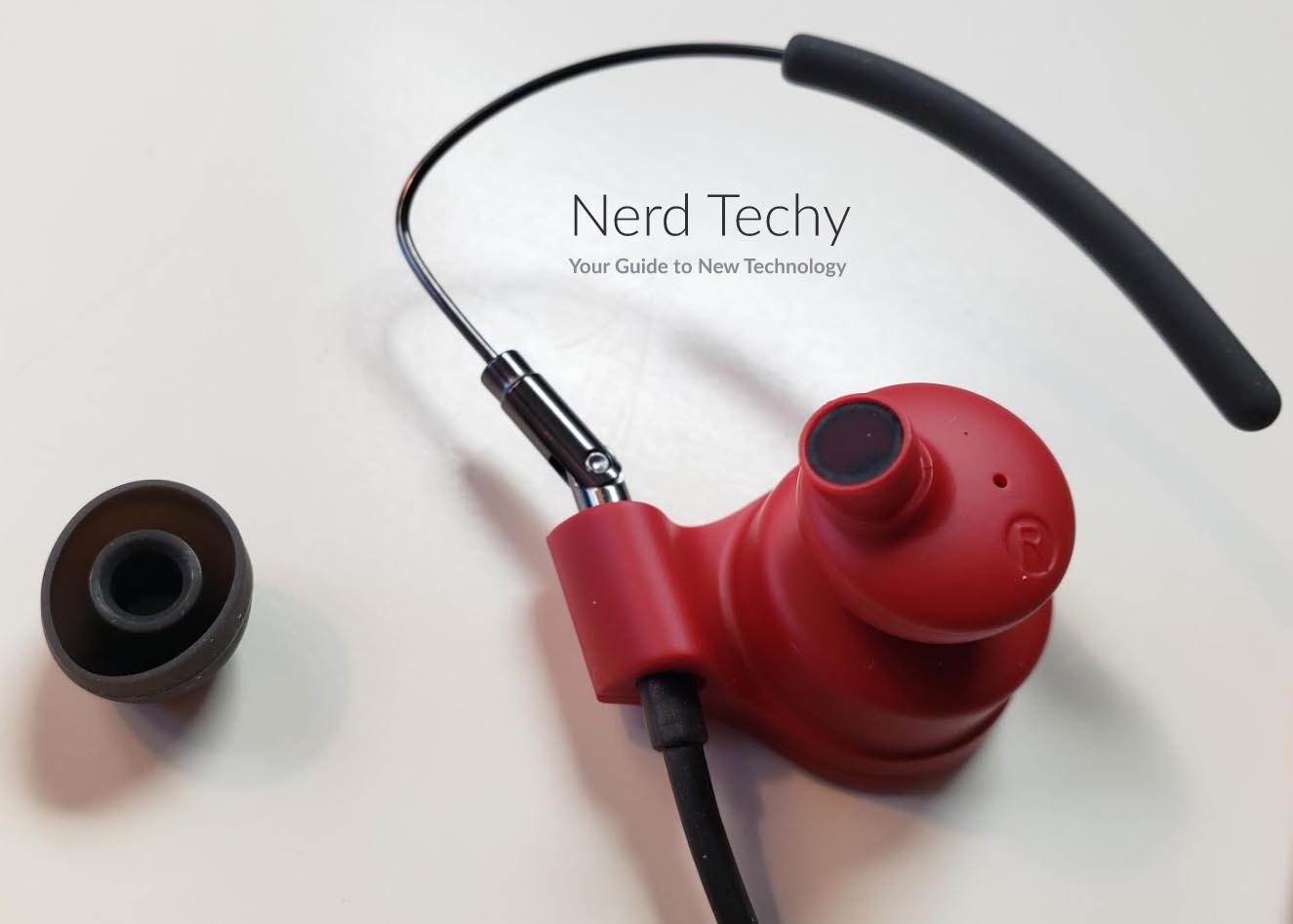 But just because the HS-3 Pro earbuds have more powerful bass doesn't mean that the rest of the audio suffers. The mids remain front and center, and don't get crowded out or muddied by the more powerful bass. The highs are clean and shimmery, just as we found on the original HS-3. No improvement was required here, and Origem didn't try to fix what wasn't broken.
Much of this high all-around quality is thanks to the HS3-Pro's wide soundstage. The soundstage refers to the physical sense of space you experience when you're listening to the earbuds. A lot of cheap earbuds sound "squished," as if all the musicians are standing on top of each other. When you put the HS-3 Pro earbuds on, you instead get the sense that you're listening in concert hall. All the instruments have their place, and they feel separate.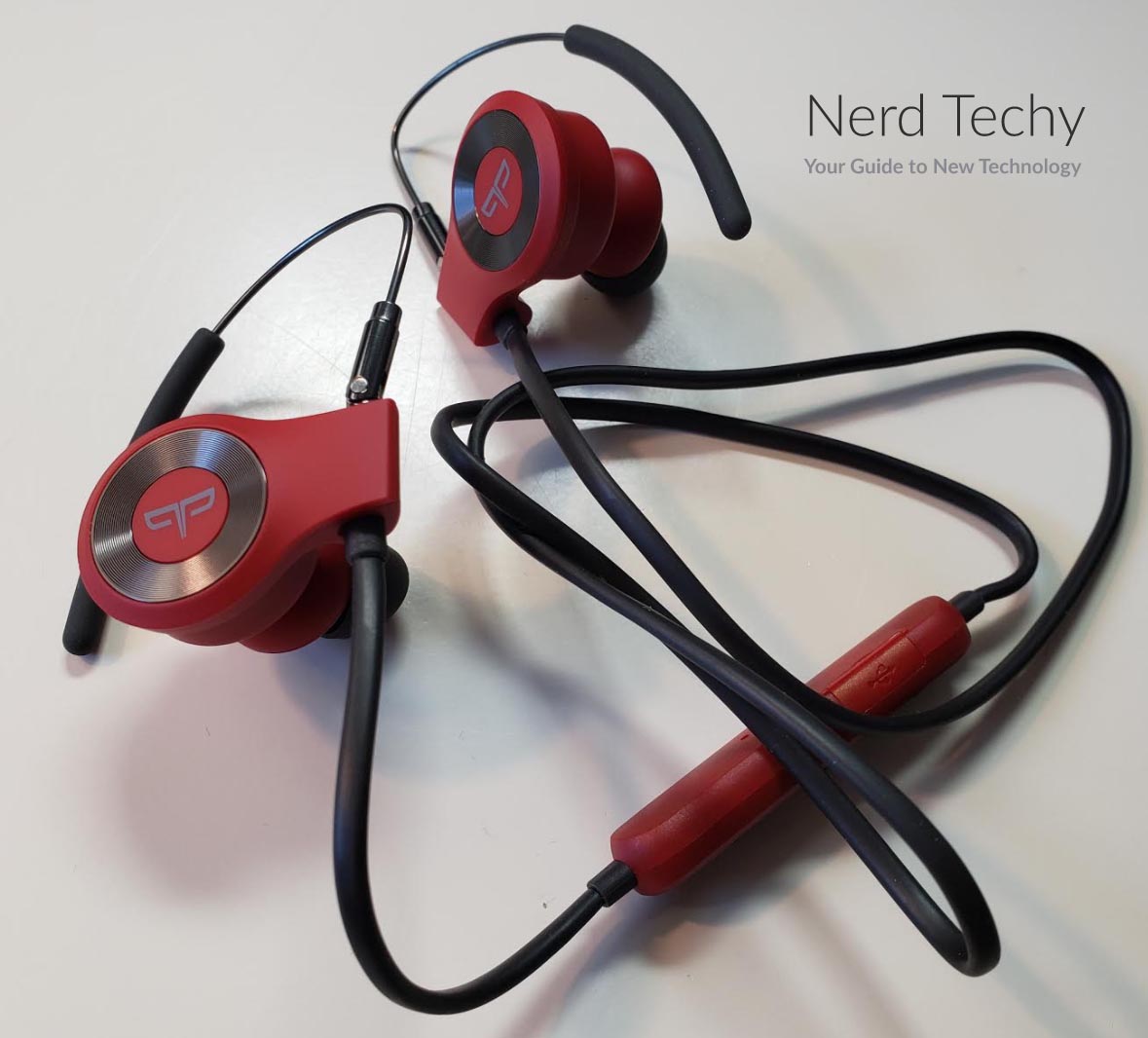 In addition to sounding good when you listen to music, these earbuds are also well-engineered for hands-free calling. They utilize the CVC 8.0 noise-cancellation protocol, which hones in on your voice. It keeps outside noises from interfering with conversation, at least on your end. As always, how well you hear the other person will depend on their mic.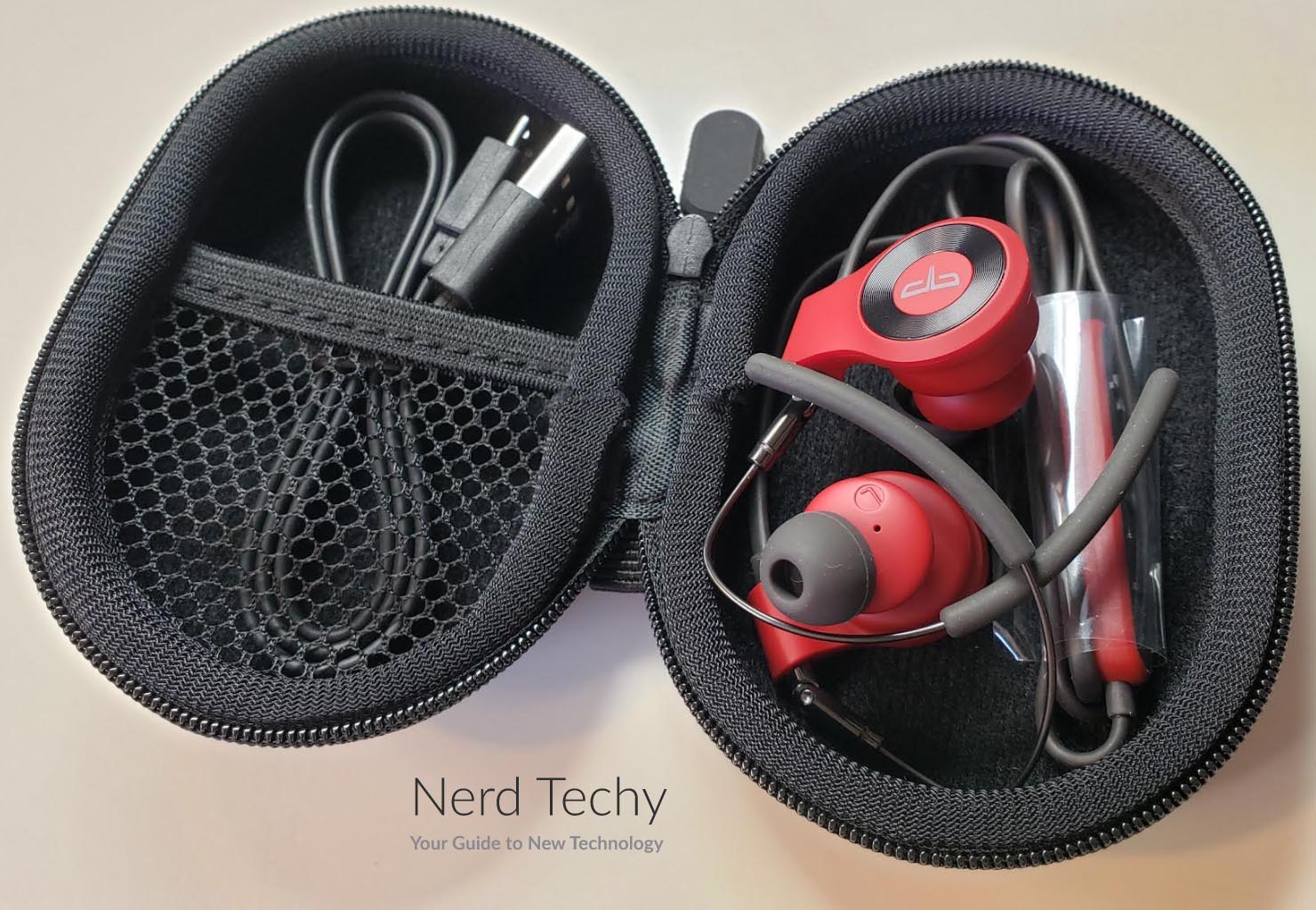 Final Verdict
So, are the Origem HS-3 Pro earbuds a worthy improvement to the original? Or has Origem missed the mark? In most regards, these are a major improvement. For one thing, the battery life has been more than doubled. This addressed one of the main criticisms of the original — that it didn't last long enough. In addition, the new HS-3 has significantly more bass, ideal for workouts and anyone who likes dance music. Our only complaints were the limited water-resistance, and the absence of a charging case. But that's just a side effect of the neck strap-style design.
That said, Origem has stuck with a lot of things that worked well about the original HS-3. We already talked about the quality of the middle and high tones. However, the physical design is also much like the original. The frame-style ear hooks are nice and secure, without causing unnecessary discomfort. Furthermore, the Bluetooth connection is very stable. We also appreciated the four sets of ear tips, which offers plenty of choices for getting a good fit.