A few months back, we first heard about the Pamu Slide. These were some highly-anticipated earbuds, which came from the same company that brought us the Padmate, some of the best wireless earbuds on the market. To put it mildly, the Slide did not live up to expectations. What went wrong? We're about to take a closer look, and find out.
But to judge these earbuds fairly, we first need to establish what they were designed to do. First, they're supposed to stay in your ears even when you're physically active. This is something we'd expect from any pair of earbuds, but some buds are stickier than others, and the Slide was touted for its reliability. Secondly, the Pamu Slide is designed to maintain a long battery life, for minimal down time. With 10 hours of battery life in stereo, they've certainly achieved their goals in this regard.
But there are other features that are just as important for a good pair of earbuds. Reliability, audio quality, and the be-all and end-all of all companies, customer service. And in many of these areas, the Pamu Slide hasn't just disappointed. It's been downright awful. As a result, we've decided to write this review, taking into account all of the Slide's post-launch failures. Let's get started!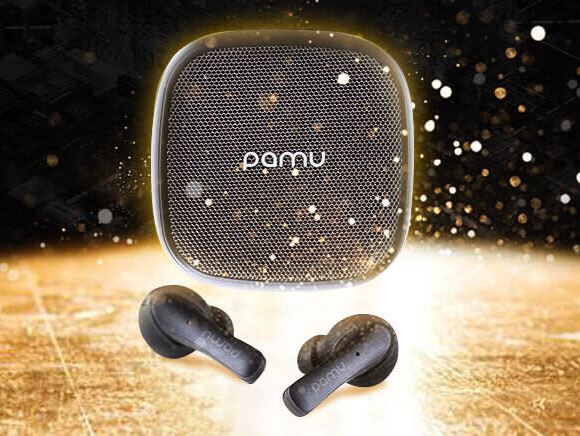 Design & Construction
The Slide gets its name from the unique charging case. While most earbud charging cases have a clamshell design, the Slide's case slides open like a patio door. This is neither a good thing nor a bad thing, but it's a neat marketing gimmick, and the case itself is well constructed. The bulk of the design is manufactured from ABS plastic, but it has a rigid internal aluminum frame for added strength, and the top of the lid has aluminum accents. The earbud charging wells are magnetic, which allows for easy retention when the earbuds are inserted. Pop them in, turn the case over, and shake it. It doesn't matter. They're going to stay in place. At least in theory.
This is where we come to the first of the Slide's many failings. As many of Pamu's Indiegogo backers have discovered, the Slide buds can and do fall out of the case at any opportunity. This isn't a big issue if they're just sitting on a flat surface in the charging case. But if you were actually relying on the magnets to hold the earbuds in place, you're going to be disappointed.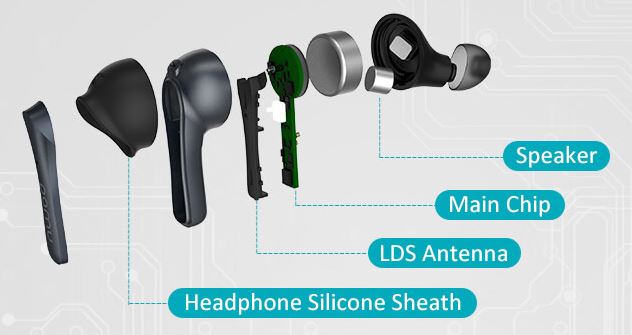 One thing we did appreciate about the Slide is the fact that you can use the charging case as a portable power bank. There's a button on the back of the case that will put it into charging mode. This should really be considered an emergency feature, not your go-to option. The Slide's case carries a lot of charge for earbuds, but it's only enough to power your phone very briefly. But it's still nice to have the emergency option available.
Both the case and the earbuds themselves are IP6-rated for water resistance. This means they'll stand up to splashes, sweat, and rain, but they're not rated for submersion. Wear them anywhere you want, except in the swimming pool. The controls are soft touch buttons, which should be familiar if you've owned a pair of wireless earbuds in the past.
In addition to the earbuds and case, you'll also receive a few extras. You'll get three different sizes of ear tip, so you can find a comfortable, custom fit. You'll also receive a USB Type-C charging cable, and an owners manual. The USB cable can be used both for charging your earbuds, as well as for charging your phone in power bank mode.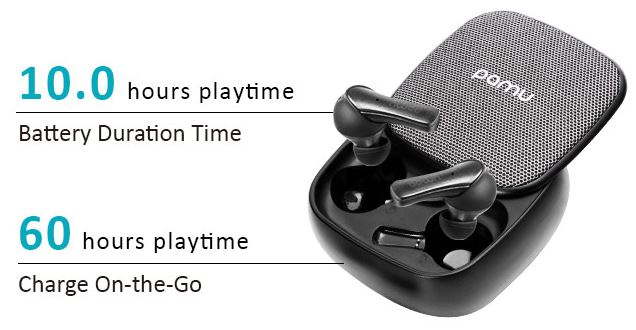 Battery and Charging
One of the Slide's main promises was for long battery life. And, to be fair, Pamu has delivered. While many popular wireless earbuds offer from 3 to 5 hours of battery life on a single charge, the Slide offers an impressive 10 hours. The case carries enough juice for 5 recharges, so you get a grand total of 60 hours with a single charge of the case. Obviously, your actual listening time will vary based on volume, bitrate, and other variables. But even if you somehow manage to cut the Slide's battery life in half, you're looking at a 30-hour pair of earbuds, which isn't bad at all.
The Slide's charging case doesn't technically utilize quick charge technology, but it's still pretty speedy. With only 5 minutes on the charger, you'll get an hour's worth of use from the earbuds, enough for a workout or a morning commute. Total charge time is about 90 minutes, and as with many chargers, the pace of recharging slows down as the battery fills up.
And now we come to another of the Slide's failings. Simply put, the batteries and charger aren't reliable. As this YouTuber discovered (video above), they've been known to fail after just a couple of cycles. Needless to say, this is unacceptable. Worse yet, all the reports we've seen about Pamu's customer service are as bad as they come. Phone calls and emails go unanswered, and promised refunds are never paid.
Comfort and Fit
Slide earbuds are about what you'd expect in terms of comfort. If you've owned a pair of silicone-tipped earbuds before, you'll know what you're getting into. Specifically, the quality of the fit depends on which ear tips you use. The larger the tip, the more secure the fit, and the better noise isolation you'll receive. Conversely, a smaller tip will leave you with a looser fit, but it may be more comfortable.
Here's where Pamu has once again failed their customers. The Indiegogo campaign promised a secure fit that will never fall out. Maybe that's unrealistic. After all, the company has no control over what set of ear tips you end up using. But we've seen numerous reports of people losing their Slide earbuds. We understand why this happens, but it's disappointing that Pamu made a promise they were unable to keep.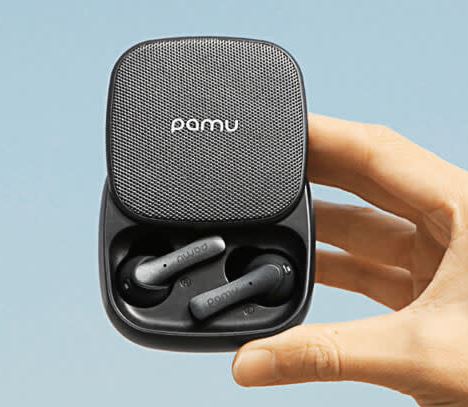 Wireless Connectivity & Call Quality
The Pamu Slide uses the current Bluetooth 5.0 protocol. This allows for faster syncing and lower latency than older Bluetooth protocols. You can connect them to just about any device, including Android, iOS, and Windows machines, so you'd be hard-pressed to find a device that's not compatible with the Slide. The range of the Bluetooth connection is about 30 feet, although it's considerably less if you don't have a clear line of sight. Still, 30 feet is enough to leave your MP3 player or phone on the coffee table while you go about everyday chores.
Call quality is lag-free, and you can easily hear the person on the other end of the call. However, the microphone leaves a lot to be desired. To begin with, it doesn't incorporate any noise cancelling features, but that's common on earbud microphones. But even worse, there seems to be a constant hiss over the microphone. Whoever you're talking to is not going to appreciate that.
In addition, the Bluetooth syncing is janky at best. The earbuds oftentimes lose their memory when they're put on the charger, and can require re-syncing every time you take them off the charger. Annoyingly, this sometimes happens with only a single earbud, so you can go out for a run and find that only one of the earbuds is actually producing any sound.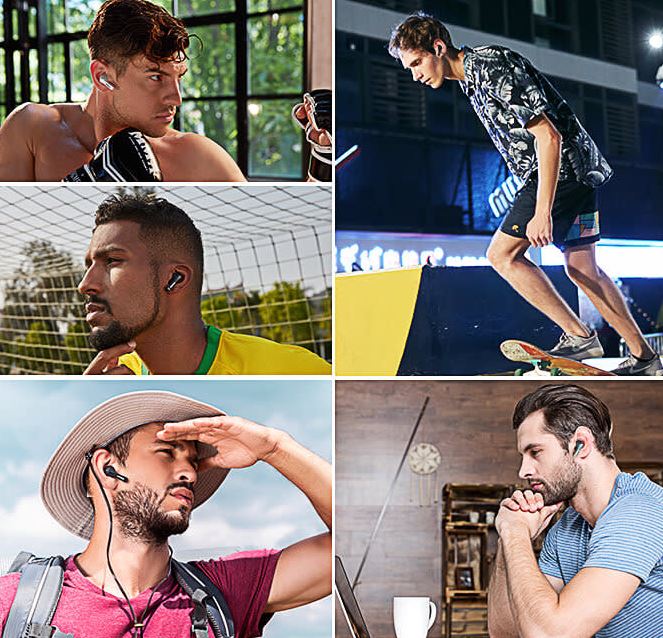 Audio Quality
Finally, we come to audio quality. Normally, this is the most important part of an earbud review, but given the Pamu Slide's other issues, we wouldn't recommend these earbuds if they offered the best studio-quality sound available. Still, if you're going to make an informed decision, it's important to know how good the sound quality is.
To begin with, the Slide earbuds utilize passive noise cancelling, not active. This is par for the course where wireless earbuds are concerned. Active noise cancelling would be nice, but it would significantly lower the battery life. And provided you've chosen ear tips with a secure fit, outside noise shouldn't be much of a concern.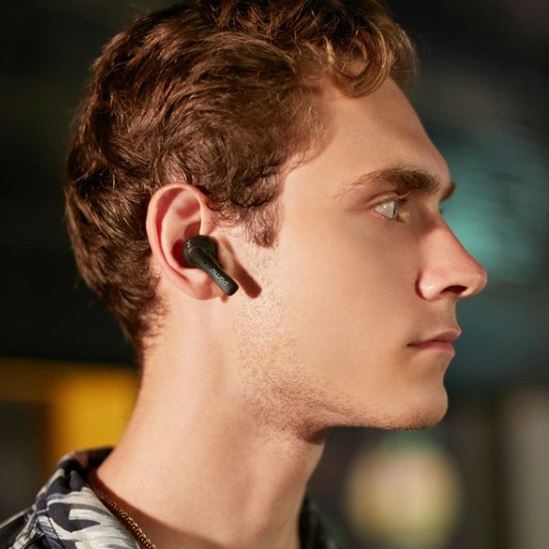 The actual audio drivers are fairly vanilla for a pair of earbuds. They're small and compact, and they do a decent job of producing quality highs and mids. Cymbals and strings are clear, and your vocals will come through without any muddiness. You also get consistent quality at all volume levels, without any distortion when you crank up the volume. So far, so good.
But the bass is horrendous, and we don't say that lightly. After all, you expect earbuds to deliver considerably less bass than a set of speakers or over the ear headphones. But we're not just talking about underwhelming bass. We're talking about bass that literally isn't there. Dance music, heavy metal, and anything with a strong backbeat suffers severely.
At the end of the day, the Pamu Slide is just fine for podcasts, audio books, and treble-heavy genres like country and classical. But if you're a serious audiophile, you're going to be disappointed, just like thousands of Pamu's Indiegogo backers.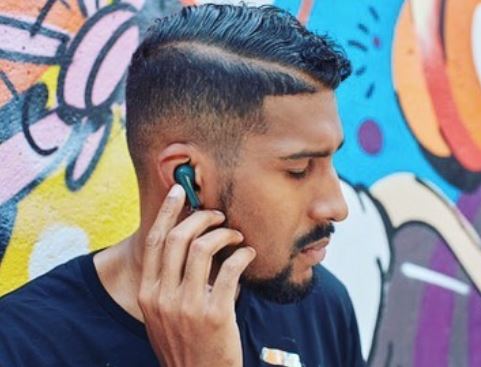 Final Verdict
When we first heard about the Pamu Slide, it was still in development, and it looked like one of the best earbuds of the year. And considering how well-loved the original Padmate earbuds were, we had plenty of reason to be optimistic. But rarely has a technology manufacturer let us down this badly.
First off, Pamu promised a secure fit. In reality, we got an average fit. In itself, this wouldn't have been very disappointing, but it's part of a pattern. Pamu has made several claims, and failed to deliver. Secondly, they promised long battery life and, to be fair, they delivered in this regard.
But why would you even care? The earbuds frequently fail, they don't stay in the case, and the audio quality is what you'd expect from a set of $10 wired earbuds in the Wal Mart checkout lane. Worse, the company couldn't even get connectivity right. The frequent failure to pair is simply unacceptable, and it wasn't a problem with the original Padmate.
So what went wrong with the Pamu Slide? Just about everything. Do yourself a favor and buy another pair of earbuds. You could choose your next pair totally randomly, and you'd be guaranteed to do better.