A few years ago, most people wouldn't even have considered buying a home security camera system. Basic burglar alarms were one thing. But a camera system required monitoring, which required both money and space. You needed a dedicated TV or monitor for watching your camera feed. You also needed a VCR – or a bank of VCRs – for recording. Beyond all that, you couldn't even take advantage of remote monitoring. So for your thousands of dollars of money, you may or may not have gotten a grainy VHS video. Hooray!
Thankfully, modern technology has made home security cameras easier to use and install. To begin with, the cameras themselves are much more affordable than they used to be. You don't need to spend thousands of dollars just to secure your property. But more importantly, storage and monitoring has become easier. You no longer need a whole shelf of VHS tapes just to keep your records. Moreover, you can watch the video feed from your smartphone. This allows you to proactively call police while a theft is ongoing, instead of just providing evidence afterwards. With all of these developments, it should come as no surprise that home security cameras are becoming more commonplace. But how do you find a good one?
Today, we're going to review the Reolink B800 4K Ultra HD PoE Add-on Camera. This is a security camera that's designed to pair with Reolink's other security system. As such, it's not a standalone system. It's mean to expand an already-existing security camera to add more capacity. So, how well does it perform? We'll take a look at the construction, the connectivity, the performance, and the video quality. Once we've taken everything into account, we'll be able to render our final verdict.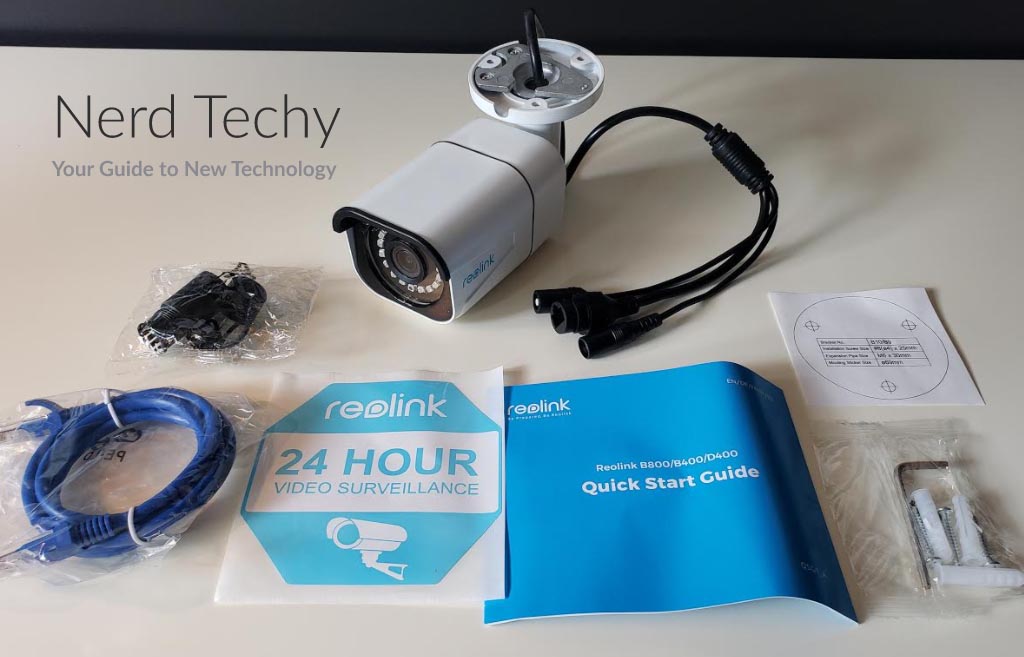 Design & Engineering
The Reolink B800 4K Ultra HD PoE Add-on Camera is a standalone camera. It's designed to link with an existing system, so it comes as a dedicated unit. We should point out that the package includes a cable. This cable has a three-prong end, and is made to tie into these existing systems. We'll talk more about the cable in a second. The camera itself is well-engineered, with a white anodized aluminum case. It has a rectangular profile, with rounded corners that lend it a more modern appearance. Along the sides, there's a triangular indent with an electric blue Reolink logo. Other than that, there's no decoration. The case is fairly plain, which is just fine for its purpose.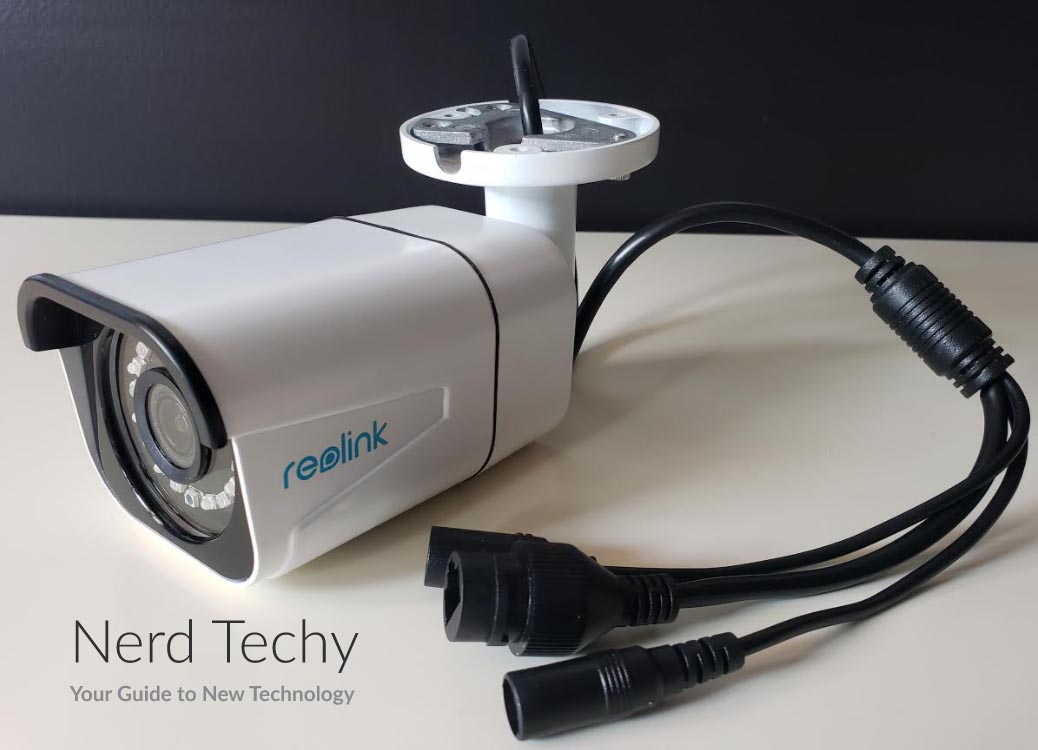 On the front of the case, you'll find the lens housing. That housing is black, with a circular rubber bumper surrounding the smaller lens in the center. The lens is surrounded by a ring of 18 small infrared LEDs. These don't emit any visible light, so they appear black in the dark. However, they contribute to the night vision function. The entire housing has a weather-resistance rating of IP66. This means it's both dust and water-resistant. Whether you're dealing with a sandstorm or a monsoon, the camera is weather safe. As long as you don't literally immerse it in water, you're going to be just fine.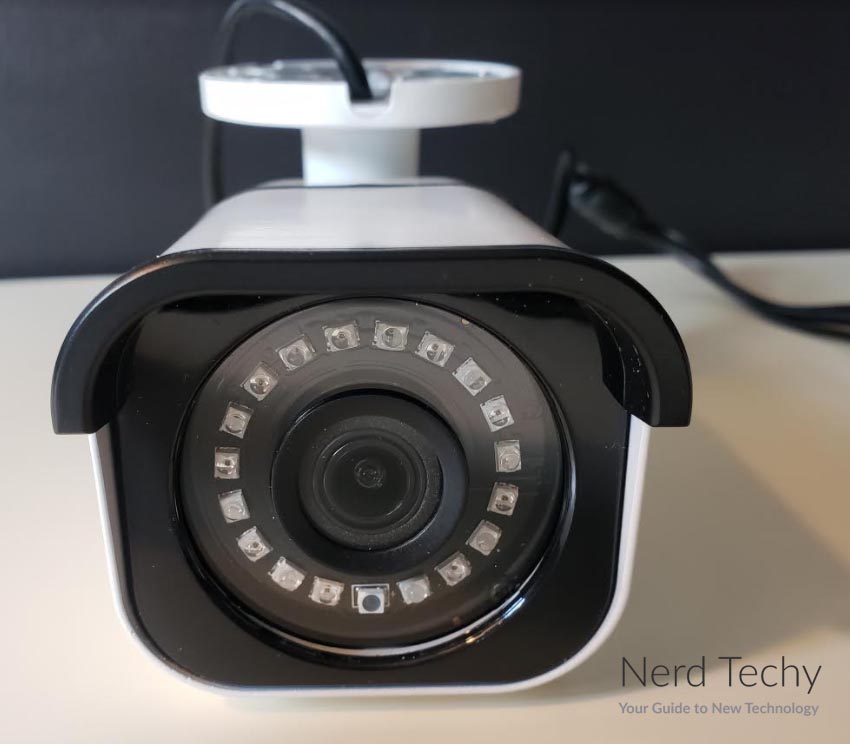 The camera mounts on a circular bracket, which attaches to your wall with three screws. Mounting hardware is included in the kit. Keep in mind, though, that you'll need anchors for mounting on drywall or masonry. For simple wood, you're good to go. The bracket has a twist-lock design, so the camera is easy to mount and unmount. To be fair, you won't be using this feature often. But when you need to, it's a major convenience. The total measurements of the camera and bracket are 7.55 inches long and 3.18 inches high. The camera itself is a compact 4.13 inches tall and 2.36 inches square.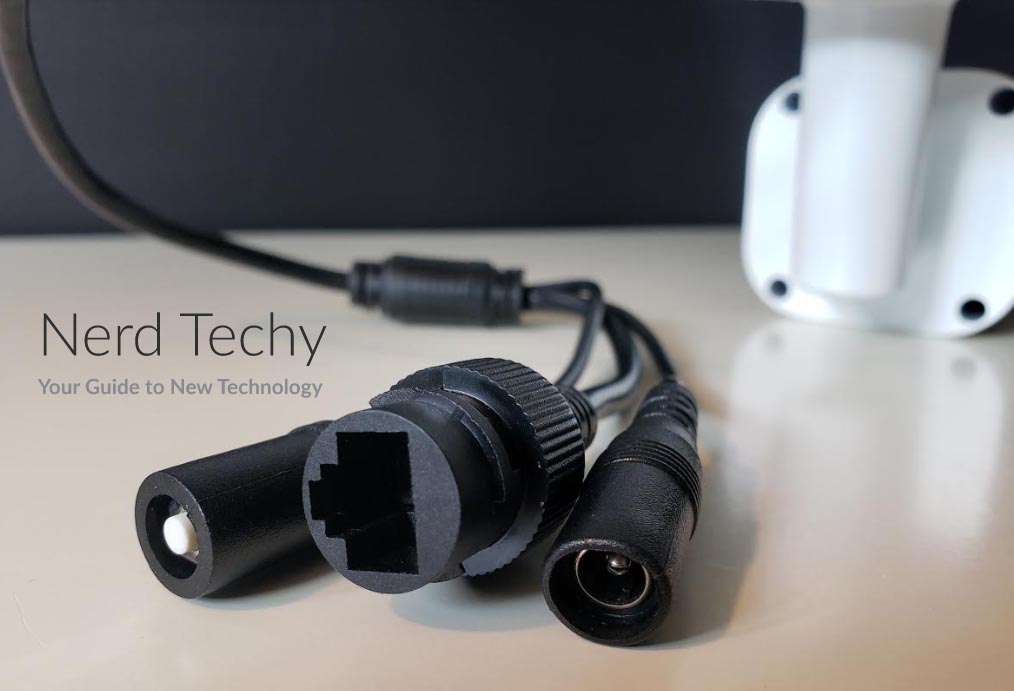 Video & Audio
Of course, no camera is worthwhile if it doesn't have good video quality. If it's going to prove its salt, it needs to at least do its job. In this regard, the Reolink B800 performs admirably. It has a resolution of 4K, which equates to 3,840 x 2,160 pixels. This is double 1080p in both dimensions, or quadruple the resolution, hence "4K". Now, even 1080p is good enough for most purposes. You can identify faces, clothing, and other details. But 4K resolution lets you spot fine details even at long distances. For instance, you can read a license plate from 100 yards away without any trouble. This makes the B800 camera ideal for large properties with long lines of sight.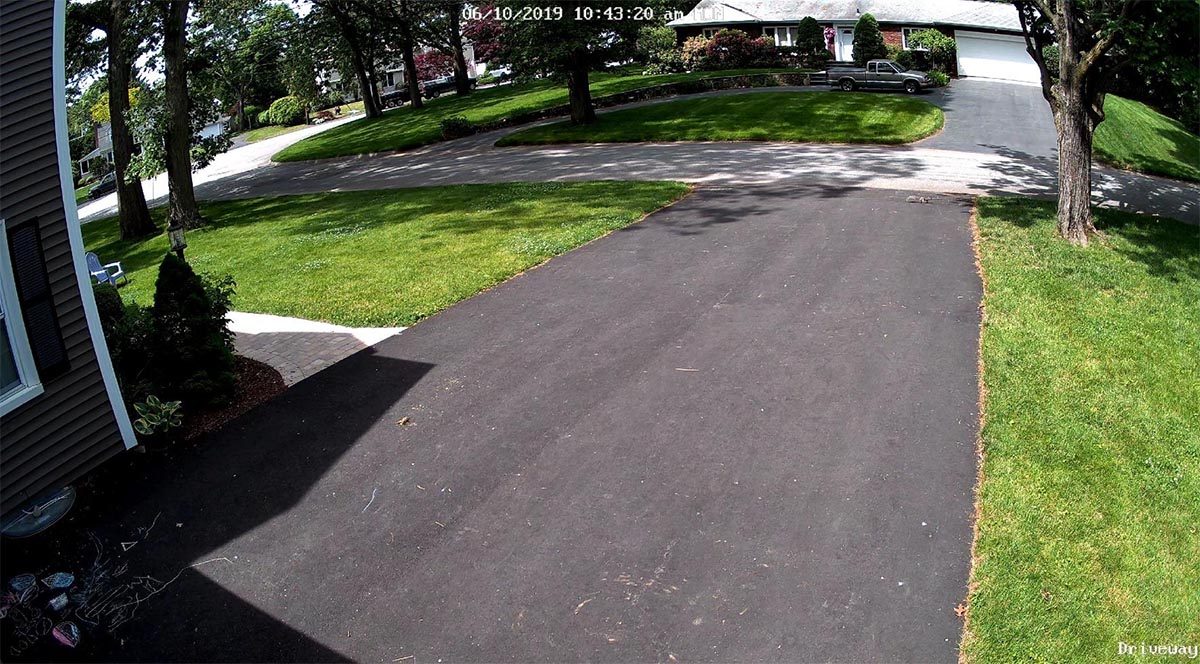 Even at night, the B800 continues to perform very well. The LED lights provide illumination out to a range of 100 feet. This means you can see just about anything, even at long distances. The only drawback of the night vision function is that it's black and white, not color. That said, this is common on night vision systems. More to the point, the video is clear and not grainy. This is a huge improvement from older, grainier night vision systems. In general, you can see plenty of detail in this mode.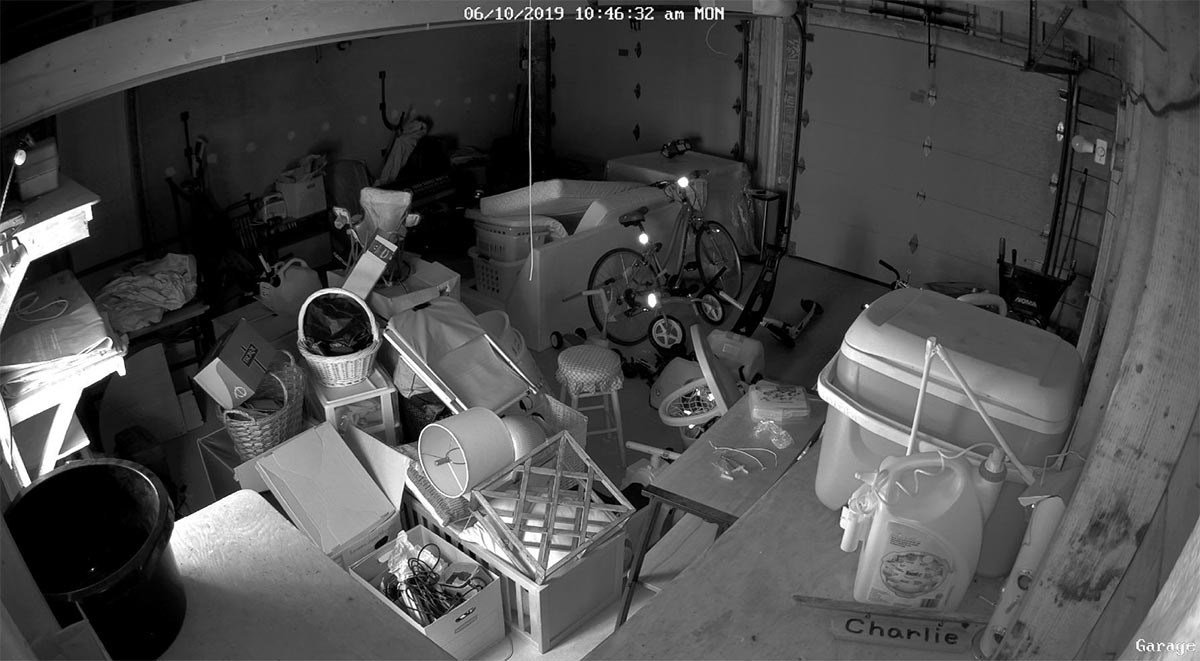 In both day and night modes, the B800 camera has a viewing angle of 97 degrees. This is slightly tighter than most security cameras, which tend to range between 100 and 110 degrees. The difference is only slight, but you'll see slightly truer dimensions on objects in the frame. On the other hand, you won't get as much coverage as some other cameras. This is a trade-off between accuracy and range, and there's no perfect answer. Suffice it to say that the B800 provides a reasonably good balance.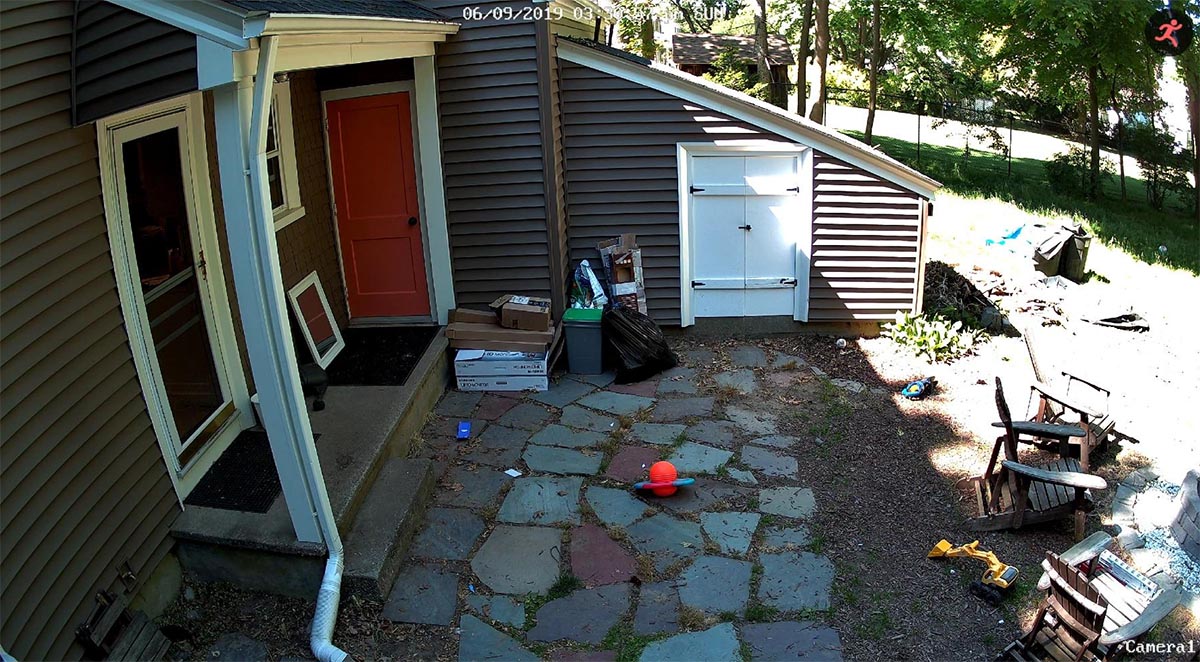 The B800 also records audio. Let's be clear. This isn't a studio quality mic. It's a basic microphone that's good enough to understand what people are saying. That's really all you need on a security camera. That said, it doesn't offer a 2-way audio feature. If you want to be able to communicate with delivery drivers and other visitors, consider the Reolink Argus 2.
Connectivity & Storage
As we mentioned, the Reolink B800 connects to your base station with a three-part cable. This cable has three different tips, which connect power, network signal, and the reset button respectively. This means you need a compatible connection to make everything work properly. You're also going to need a PoE (power over internet) power supply. There's no wireless signal or battery backup. This means you're going to need to run some wires during installation. On the upside, the wired connection has a range of 295 feet. This means that the B800 can be used in even large commercial settings.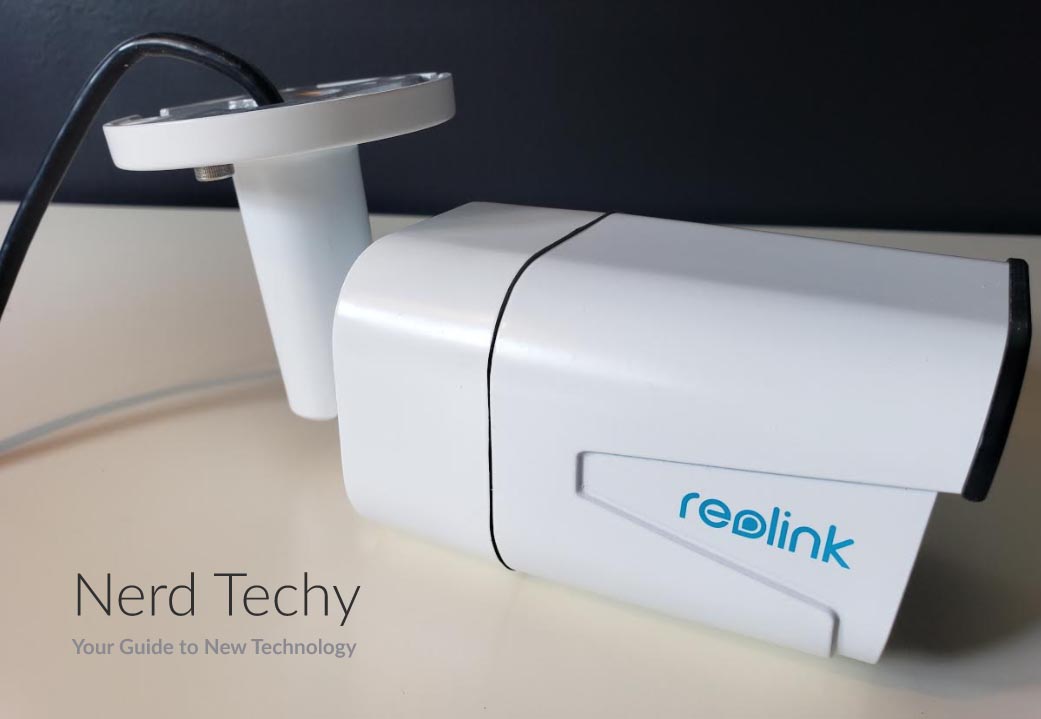 The Reolink B800 offers two recording options. The first, default option is motion detection mode. In this mode, the camera will activate whenever the AI sees a human shape. Otherwise, it remains off. This is a great way to save memory, since you're only recording when someone is there. That said, even the best AI can be fallible. It's rare, but the B800 may fail to trigger even if someone is present. If that's a major concern, you can switch to 24/7 recording. In this mode, the camera will record constantly. It's not great for storage space, but it's the more foolproof option.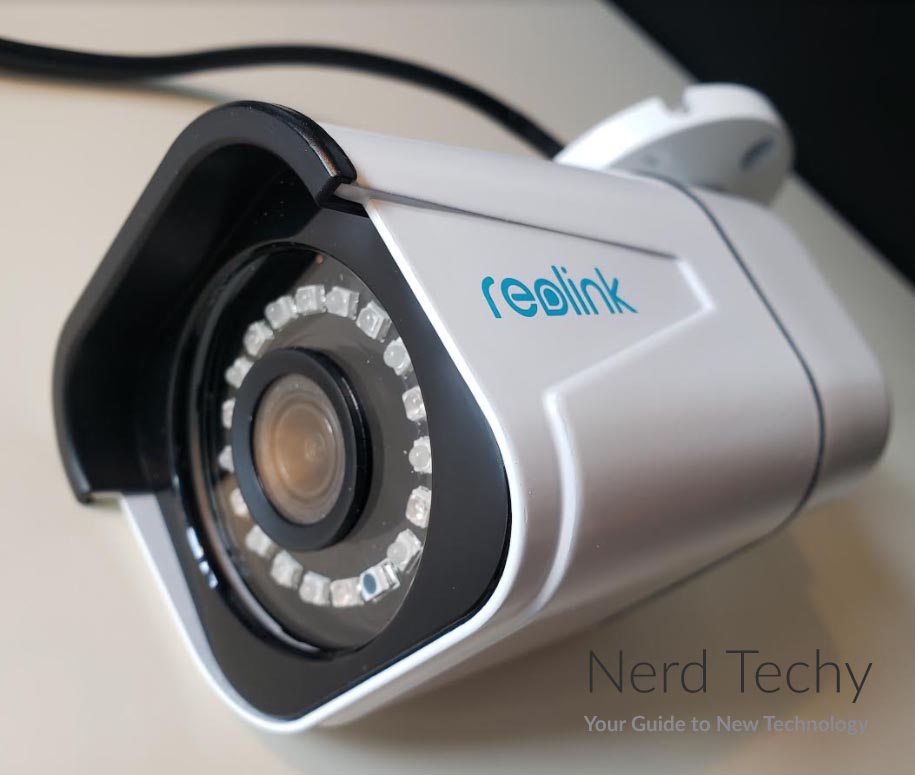 The main downside of the Reolink B800 is that it's designed to work with a central control station. As a result, there's no internal SD card for video storage. There's also no cloud storage option. In other words, you really need a control station to make this camera work.
Extra Features
The Reolink B800 is designed to work with a central control station. Specifically, it requires a Reolink network video recorder (NVR) system for operation. An NVR base station functions as a DVR recorder for all of your cameras. It also functions as a contact point for the Reolink mobile app. With the app, you can remotely view cameras, receive motion alerts, and more. Obviously, this means you'll have to own a Reolink base station to use the B800. But if you already have a Reolink system, you're looking at a top performer.
With all of that being said, this is all a bit much if you only need a single camera. If you'd rather keep things simple with a standalone camera, checkout the Reolink Go. It's a solar camera that connects to your home's WiFi network, and thereafter to a mobile app. On the downside, it's just a single camera, and it's "only" 1080p. If you need higher video quality, the Reolink B800 is still a better choice.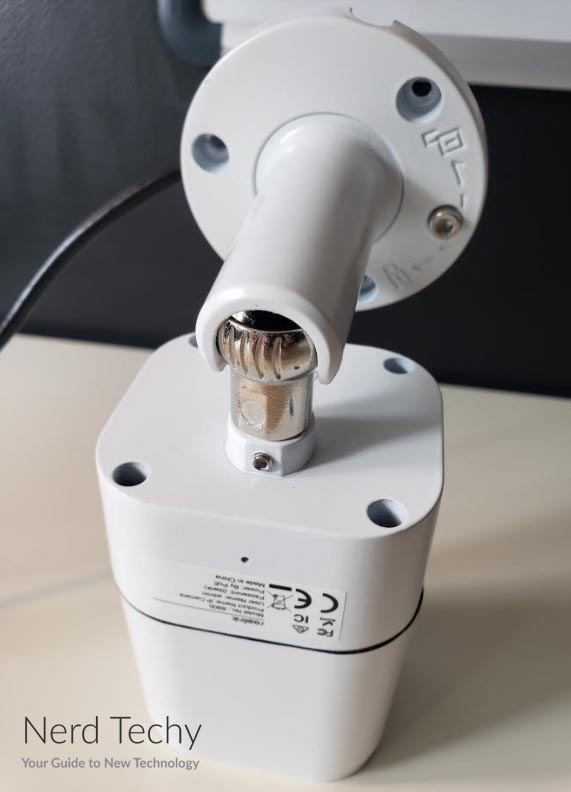 Final Verdict
Clearly, the B800 is an excellent security camera. For one thing, it records in crisp, bright 4K video. This gives you much better quality than you can expect from the majority of security cameras. It even looks gorgeous at night. With 100 feet of range, you won't miss a single thing regardless of the lighting conditions.
The physical construction is also quite good. With an anodized aluminum frame, the B800 can stand up to conditions that many other cameras can't handle. Wind, rain, and even dusty conditions are absolutely no obstacle. Even physical abuse is not a serious concern. It would take a lot of intentional abuse to cause any serious damage. The camera is also easy to mount, with a few screws. You don't have to deal with any wacky brackets or complex hardware.
The B800 isn't for everybody. Most significantly, you need to already own a Reolink NVR system to use it. This means it's not suitable as a standalone camera. On the other hand, if you already own a Reolink NVR system, it's a great value. It's plug and play, so you don't need any new software or other extras. If you do have an NVR system, you're ready to go. You can even take advantage of the Reolink mobile app for even more features. If you're looking to expand your existing Reolink security system, the B800 is an excellent choice.