Do you remember boomboxes? You may have a picture in your mind of a typical rock and roller or hip hop fan walking around holding the stereo on their shoulder. It's a common idea.
But nothing could be as rare as Flicks. The previous idea is somewhat of a parody of an early day in our existence, just like visual projectors that cost over $1000 by themselves. What we're about to share with you is an idea whose time has come. We hope you're ready for it.

The best that we know of that even compares to Flicks is a video projector with a small speaker installed in it. What terrible quality, but what can you do?
You can buy an expensive speaker setup, put up with the bad audio, or you can do what a lot of other smart movie-goers are doing. Let's explore what Flicks has to offer.
Better than any Projector or Boombox
The Dashbon Flicks Mobile Cordless Boombox Projector is the best of both worlds. It's in itself a tenaciously great speaker system, as well as a professional LED movie projector. But what makes it so much better, really?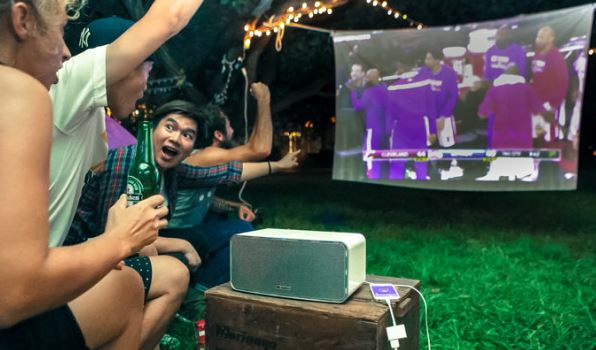 The answer may surprise you. The reason I say this is that Flicks offers a lot of advantages as both a boombox and a projector. But it's also a fantastic all-in-one product that will take your breath away. Here's what we love about it.
Let's start with its powerful projection capabilities. Because it has RGB lights offering a dynamic array of colors to reflect the artistic and cinematic quality of any movie, it creates a beautiful viewing experience. Here's what we mean.
Flicks has 700 LEDs. This allows it to produce an incredibly vibrant widescreen video projection, fully immersing you into the movie. There aren't any compromises.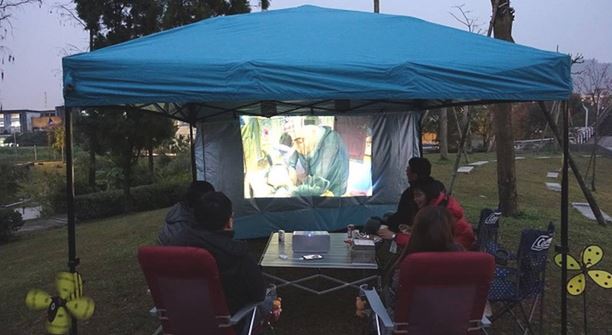 It's even in HD. Flicks flawlessly produces high quality video due to technology provided by Texas Instruments, called DLP, or Data Loss Prevention. Here's how it works.
DLP produces both quality and reliability. It's used by electronics manufacturers as well as scientists and engineers to create amazing color displays through LEDs. They work perfectly up to 100 feet away, in excellent 720p. Now for the speakers.
Powerful Wireless Media Technology
Watching a movie without sound would be like going back to black and white televisions, and low quality sound is even worse. It's easy to notice.
Flicks, on the other hand, takes cinematic viewing pleasure to a whole new level. Not only is it an amazing boombox with killer sound that sustains quality at any volume, but it's an incredible solution to watching videos via a projector. Let me explain.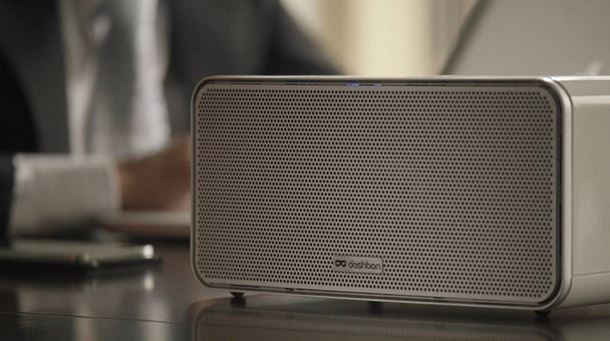 The speakers are world class. Built into an airtight enclosure for optimal sound production, Flicks' audio is a vivid Hi-Fi Bluetooth experience. But there's more.
They're also custom designed. They're built using neodymium magnets, which make them incredibly light while producing high quality, loud sound. Let's talk bass for a moment.
This boombox projector comes fully loaded with a subwoofer for radiant bass that you can really feel. Flicks uses some potent bass technology.
It's called a bass radiator. This has been proven to clarify the actual sound of the bass regardless of the volume you choose to enjoy it at via its advanced Bluetooth 4.0 protocol. That's not all.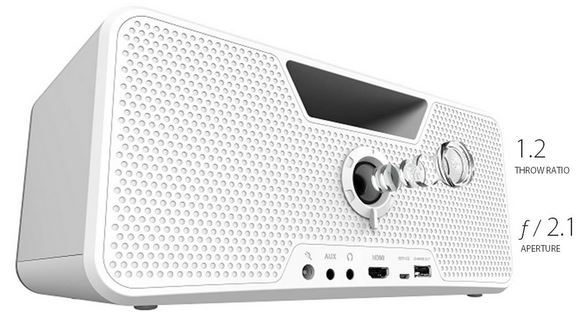 Amazingly Compatible and Well-Designed
We've come to expect a lot out of Flicks already. But what we don't know about yet is how incredibly versatile it is as a portable device. Let's discuss this.
Not only does it allow you to watch movies and listen to music with stunning quality, but it makes it possible to do so no matter where in the world you go. Here's why.
First, the battery. It's built in and rechargeable, but it also of such high durability that it's designed for continuous and repetitive use, so it can always hold its charge. How long does it last?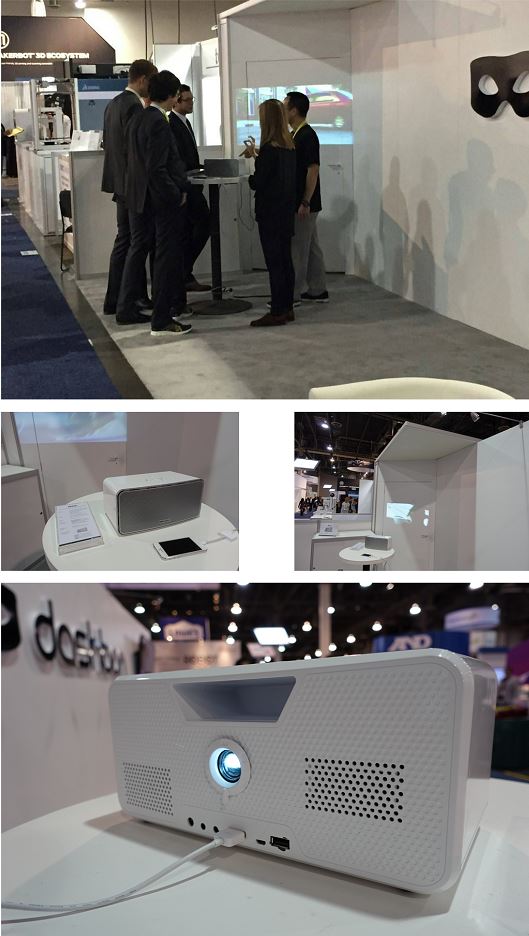 Flicks' battery has incredibly long life. You can watch movies for up to 4 hours continuously without ever charging it, with consistent video playback. But here's what's more. You can also stream music via Bluetooth on any of your smart devices for 28 continuous hours of amazing sound. It's also very compatible with various devices.
The Dashbon Flicks Mobile Cordless Boombox Projector has a built-in HDMI port. This will allow you to use any media device you choose by simply plugging your USB cord into the charge port. As if that weren't awesome enough, it's designed impeccably.
It's a beautiful boomboox and projector. It's all been built both neatly and intuitively to provide ultimate portability, compactness as well as style. There's even a simple to carry handle.
You can simple pull the handle out, carry your Flicks to your neighbors back yard and begin watching movies by the side of the fire.
Meet Derek, "TechGuru," a 34-year-old technology enthusiast with a deep passion for tech innovations. With extensive experience, he specializes in gaming hardware and software, and has expertise in gadgets, custom PCs, and audio.
Besides writing about tech and reviewing new products, Derek enjoys traveling, hiking, and photography. Committed to keeping up with the latest industry trends, he aims to guide readers in making informed tech decisions.