There are some types of technology that gets everybody excited. Take, for example, the latest game consoles. Nine months after their release, you still can't find a PlayStation 5 or Xbox Series X on store shelves. To be fair, the shortage is partially due to pandemic-related issues with the global supply chain. But it's also a testament to just how many people are fired up about these new devices. The same goes for a new major smartphone, or a groundbreaking technology like the iPad. People get excited about it because it's exciting. It expands our horizons, and allows us to do things we couldn't do in the past.
But other types of technology are less exciting. A good example of this is the development of smart watering systems for commercial farmers. But that technology is saving hundreds of millions of gallons per year, a major benefit to the environment. Another good example is the humble robot vacuum. It cleans your floor. It's not exactly glamorous. But a good robot vacuum will save you time – time that you can spend doing literally anything other than vacuuming. This alone is a major benefit. And you might be surprised by how advanced modern robot vacuums are. These are far from the dumb, rambling machines that roamed our floors in the early 2000s.
One of these newer robot vacuums is the ROIDMI Eve Plus Robot Vacuum Cleaner. This is a premium machine that comes at a premium price. As a result, we'll be holding it to some pretty high standards. We'll be looking to see how well it compares to other vacuums across the board, in several aspects. To begin with, we'll discuss how it's built, how it looks, and all the accessories. Next, we'll look at the battery life, as well as the suction power. Finally, we'll talk about how it's used, and all the features you can access through the app. With all of that information taken into consideration, we'll be able to deliver a final judgement. Let's get started!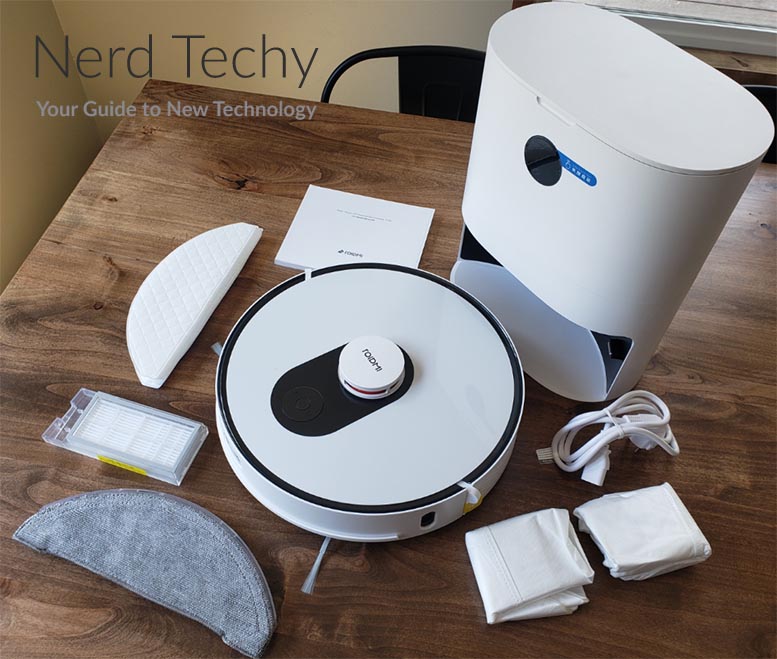 Overall Design
The ROIDMI Eve Plus Robot Vacuum Cleaner has a disc-shaped design much like most robot vacs. It's fairly beefy, measuring 13.8 inches in diameter and 3.9 inches in height. This is a bit tall, so you might have trouble fitting under low-lying furniture. This is mostly due to the large sensor on top. It looks like one of those little tables you get in a pizza box, with a bright orange assembly inside. That assembly is the Lidar sensor, which is used for mapping your home. The bulk of the housing is white ABS plastic, with an attractive, glossy finish. On top, there's a tempered glass panel, which provides a degree of protection. You'll also find a small set of physical controls, but these are quite limited. Except for starting a manual cycle, you'll want to do everything else through the app.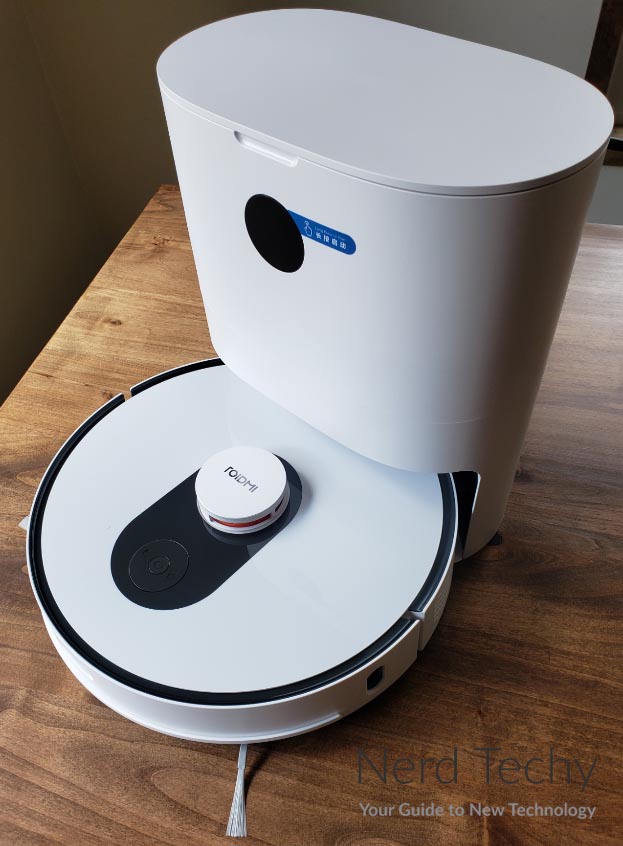 On the bottom of the housing, there's a pair of big, rubbery wheels on each side. These wheels are tall enough to cross transitions as high as 0.78 inches, bigger than you'll find in most homes. In between, you'll find the main roller brush, which sticks through a narrow gap to help prevent clogging. Behind that, there's a surface for attaching the wet mopping pad. To the front of the roller brush, you'll find a smaller, rotating wheel that's used for steering. There are also horizontal brushes on both sides. These are designed to reach far to the sides of the vacuum, and sweep debris towards the center for collection.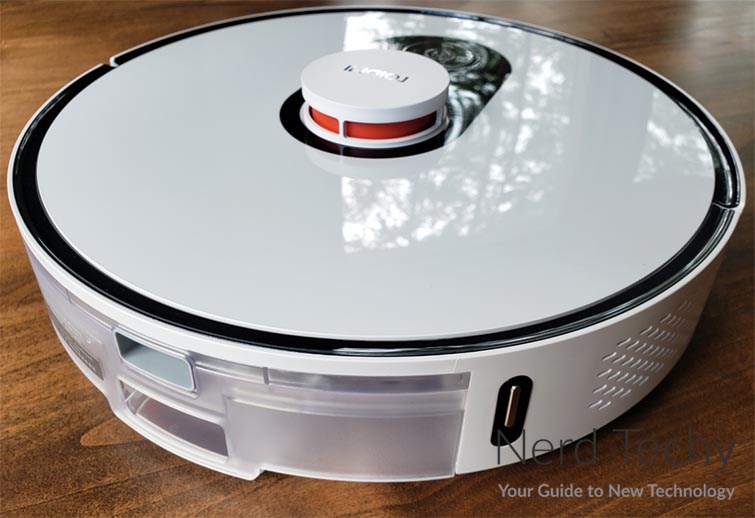 In addition to the Eve Plus vacuum itself, the kit includes a charging station. This charging station is key to the vacuum's function, since it's the only way to charge the Eve Plus battery. It also houses the large dust bag, which is used for emptying the vacuum's smaller dust bin. As a result, it's a bit larger than most robot vacuum charging stations, at 14.1 inches high and 13.8 wide. The bulk of this is a large cylinder where the dust bag sits. However, there's a cutout underneath where the vacuum pulls inside and charges itself. You'll need to consider this when you place the charger; that's where the vacuum will sit most of the time. You'll also need to make sure you're close enough to a power outlet to plug in.
A really cool feature that we thought is worth mentioning is the sterilization system that's built into the dust bin. It'll kick-on automatically after each disposal. It's designed to sterilize common household parasites such as dust mites and microbes, such as Escherichia coli, Candida albicans, and Staphylococcus aureus. It also eliminates toxic chemicals such as ammonia, formaldehyde, benzene, and TVOC. This system effectively removes the smell of cigarettes, perfume and other fragrances that aren't very welcoming. Best of all, the progress of the sterilization is displayed on the LED screen in real-time.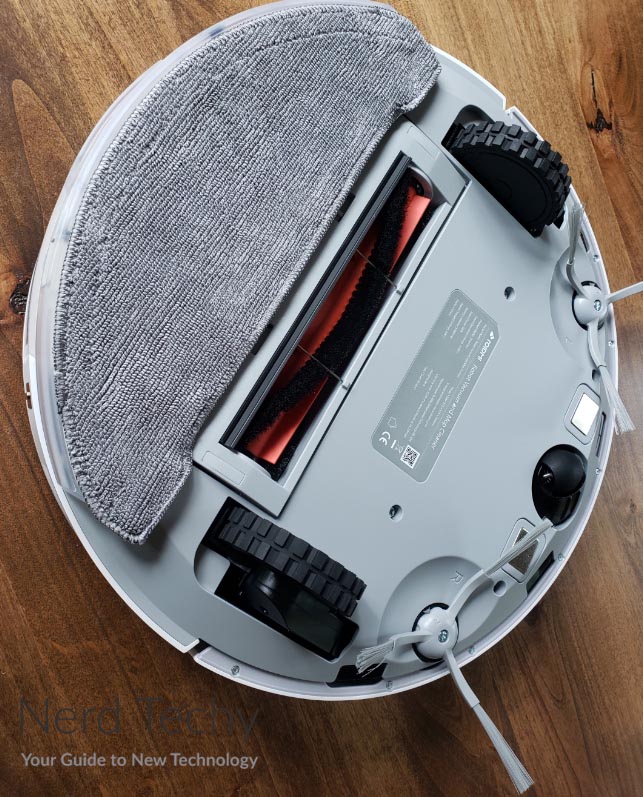 For the most part, the charging base is just a plain white cylinder. However, there is a round LCD display on the front, with a few simple buttons. The numbers in the middle are the percentage of the dust bag currently being used. This gives you a useful visual indicator of when it's time to empty your bag.
Vacuum Performance
The Eve Plus vacuum provides up to 2,700 Pascals (Pa) of suction. This is significantly more than the average robot vac, which pulls about 2,000Pa. It's sufficient for cleaning most medium pile carpet, which is all you can really ask for. That said, considering the high price point, we were a bit disappointed. There are much more powerful robot vacuums that cost less, and we would have appreciated more. That said, the ROIDMI vacuum's main selling point is its app features.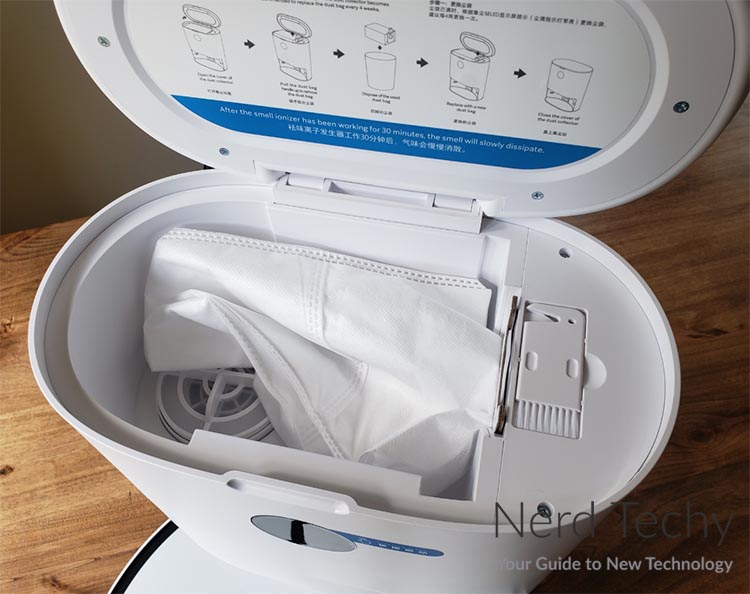 The Eve Plus' battery lasts for up to 250 minutes on a single charge. This is enough to clean pretty much any house, even with an expansive floor plan. And if you somehow manage to exhaust the battery, you don't have to worry. The vacuum will automatically return to the charging base when the power level hits 10 percent. And when it's done recharging, it will automatically resume vacuuming, right where it left off.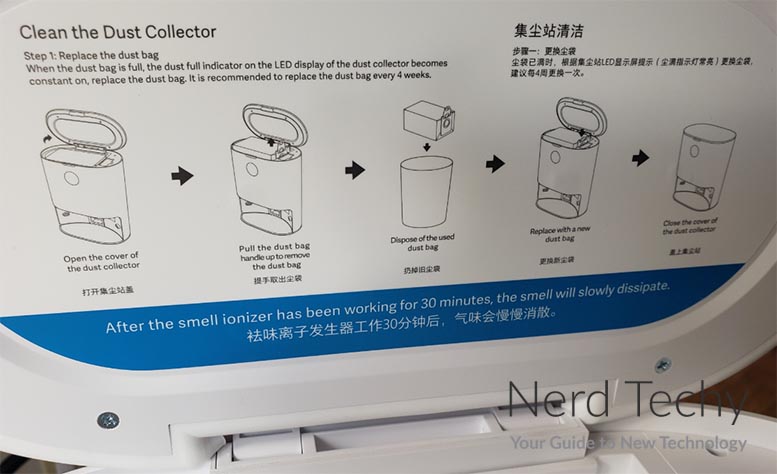 Another thing that will take care of itself is the 300ml on-board dust bin. This alone is enough to clean for a few hours. But with the three-liter dust bag in the base, it can last through weeks of cleanings. The dust bag literally multiplies the capacity by 10. Whenever the inner bin is full, the vacuum will return to the base for emptying. It will also empty whenever it returns for charging, or when it goes back at the end of a cleaning cycle.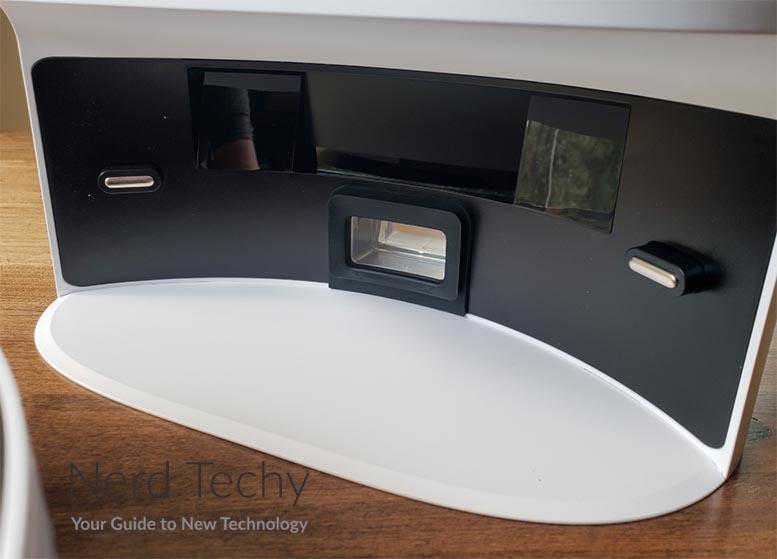 Once again, though, we couldn't help but wish for a little more at this price. Other comparable premium vacuums, like the Dreame Bot L10 Pro, are offering 25% more capacity. Then again, the L10 Pro doesn't have the same sweet app features the Eve Plus does.
We appreciated the 250ml (8.5-ounce) water tank, which is bigger than most competing mopping vacuums. This corresponds to much more coverage, although you'll still need to refill the reservoir yourself. In addition to that, the mop also has three levels of water delivery. It will automatically adjust based on the type of flooring, so you always have the right amount of water. The mopping pad is simple microfiber, and can be washed and reused more or less infinitely.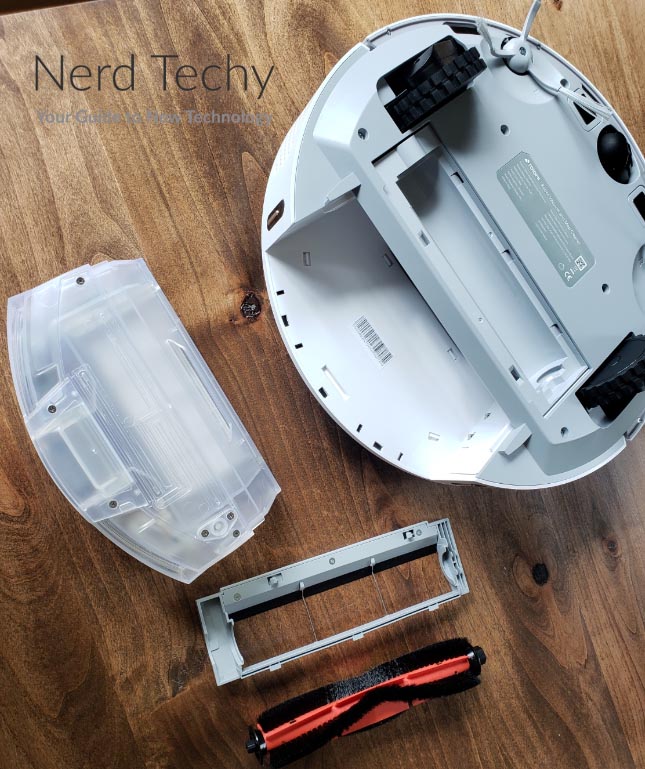 Setup and Everyday Use
As we've mentioned several times, the Eve Plus relies on its app for most of its functionality. So, what does the app actually do? To begin with, let's talk about what you can do without the app. When you start your vacuum for the first time, it will wander around randomly for a bit. Don't worry – it isn't broken. It's using its Lidar sensor to create a virtual map of your house. It will go from room to room, mapping the entire space, until it's covered your entire floor plan. Along the way, it will automatically avoid obstacles like furniture and stairs. From then on, every time you run your vacuum, it will run in a normal, back and forth pattern like you'd expect. It will cover the entire floor, returning to base as needed until it's done.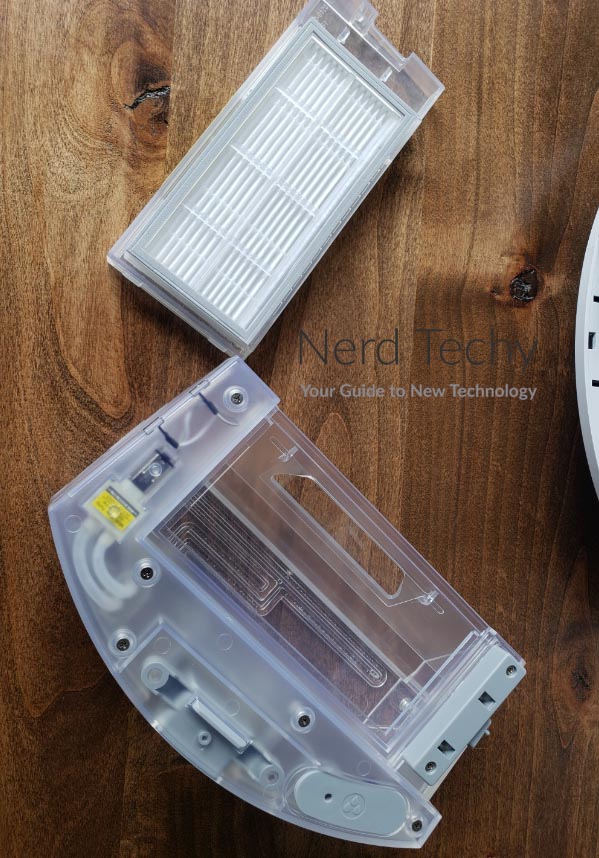 With the app, you can schedule cleanings. These can be done on a daily or a weekly basis. You can set the Eve Plus to run when you're at work, or on Friday afternoon before the weekend. So far, this is par for the course for robot vacuums. But the Eve Plus goes further by allowing you finer control over your schedule. For one thing, you can name your rooms, which makes them easier to keep track of. You can then schedule your vacuum to clean individual rooms. For example, you could clean your master bedroom once a week, and your living rom twice a week. You can even set the room order for whole house cleanings.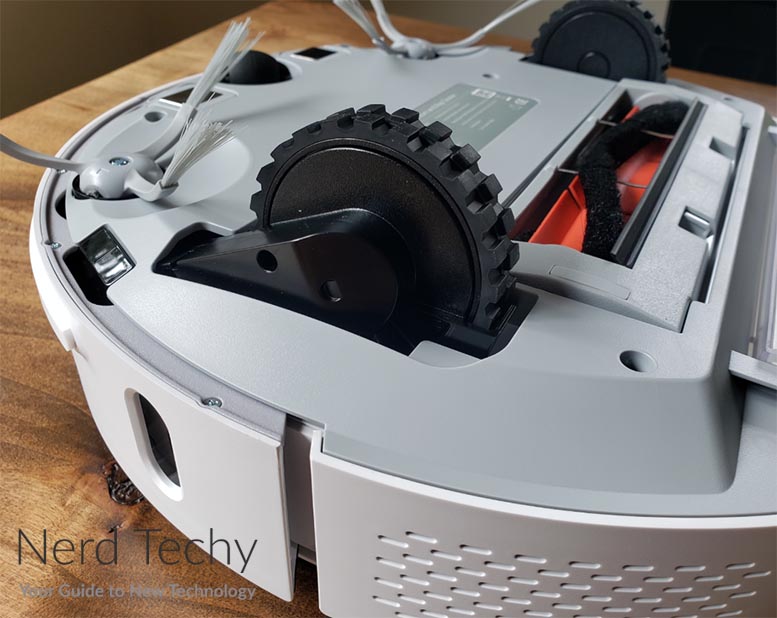 Beyond that, you can use the app to set no-go zones. These are open areas that the Eve Plus will avoid. This can be used to keep it off of certain surfaces, or to block off certain rooms altogether. In addition, you can use the app to create virtual rooms. These virtual rooms can be clusters of rooms, or portions of one larger room. Either way, the app will treat them just like real rooms. They can be cleaned independently, skipped, or cleaned in a particular order. Not only that, but the app supports OTA updates for your vacuum's firmware. This ensures that if ROIDMI puts out any updates, you get them as soon as possible.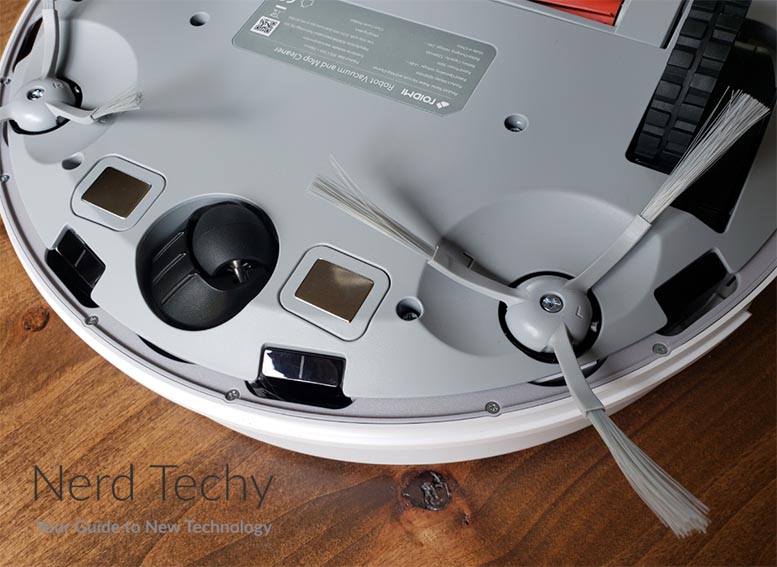 Final Verdict
The ROIDMI Eve Plus Robot Vacuum Cleaner is a very well-engineered robot vacuum. It's big, it's beefy, and it's as smart as they come. The Lidar mapping system is smart and effective, and the app is intuitive and easy to use. It also has a long-lasting battery, a self-emptying dust bin, and an additional mopping function. For the price, we would have liked to see more suction power. But even that's a minor complaint, given how sophisticated the software is. All in all, we were impressed.